It's last week of June. Summer is coming to end. Holidays for kids are getting over. Office work is becoming routine. Need a break. Don't remember the exact date but reached home feeling empty and wife questioned me about my promise to take her to Shirdi two years back. Though I said let me think, I thought I had to do something this summer when she left with dismaying looks.
Next day I went into my PM's cabin and came back with a leave for a whole week. Immediately started planning for places that I can cover near by Shirdi. My colleague too joined in my struggle to finalize the places for a week-long trip in and around Shirdi. By evening we finalized the places.
Bangalore → Pune → Karla Caves → Bhima Shankar → Shirdi → Nasik → Trimbakeswar → Shirdi → Shani Singanapur → Ranjangaon → Pune → Hyderabad → Bangalore
What a nice round trip … ha!
Seeing this my colleague too got excited and want to join the trip. I was more than happy as our families too are close. We didn't inform at home till we book everything and want to give them a surprise.
By first of July, we booked plane tickets to BLR-PNQ, PNQ-HYD & HYD-BLR. And also paid full amount in advance to a self-drive car company as we both know driving very well. But the main reasons for choosing the self-drive car company are:
The route we chose is not common.
We're weak in communicating in Hindi.
We're informed that local travels charge hefty amounts for southern travellers.
4th of July 2017
I called my colleagues wife and asked her when they are leaving for Shirdi as if I don't know anything and same did my colleague to my wife. To add tip on iceberg we kept our phones busy not reachable for them. Reached home late that day around 7PM and hurried them for dinner outside without giving them a chance to clear their doubts on our trip. When we met at our regular restaurant, our families are in surprise and their faces are lit with joy that we haven't seen these days.
5th of July 2017
Though it's short notice, our families packed everything by evening went for bed as we've to start early to catch Indigo's Pune flight. At around 10pm I received a message from the self-drive car company saying that my booking got cancelled and they will refund the booking amount in 7 working days. I was surprised to see this message and tried to call their support and ultimately, they said they can't help as it is system mistake they can't do anything. I was so angry but helpless at that moment – we didn't get the car + need to wait for a whole week to get the amount we spent for the booking.
Reached Pune by 7 AM and by the time we reached, the Savaari taxi service had already sent us driver & vehicle details. We made couple of calls and unfortunately the driver didn't know English well and we didn't know Hindi well. Finally, a very co-operative non-complaining driver came in a fresh, clean and comfortable Maruthi Suzuki Ertiga. Hats off to Savaari.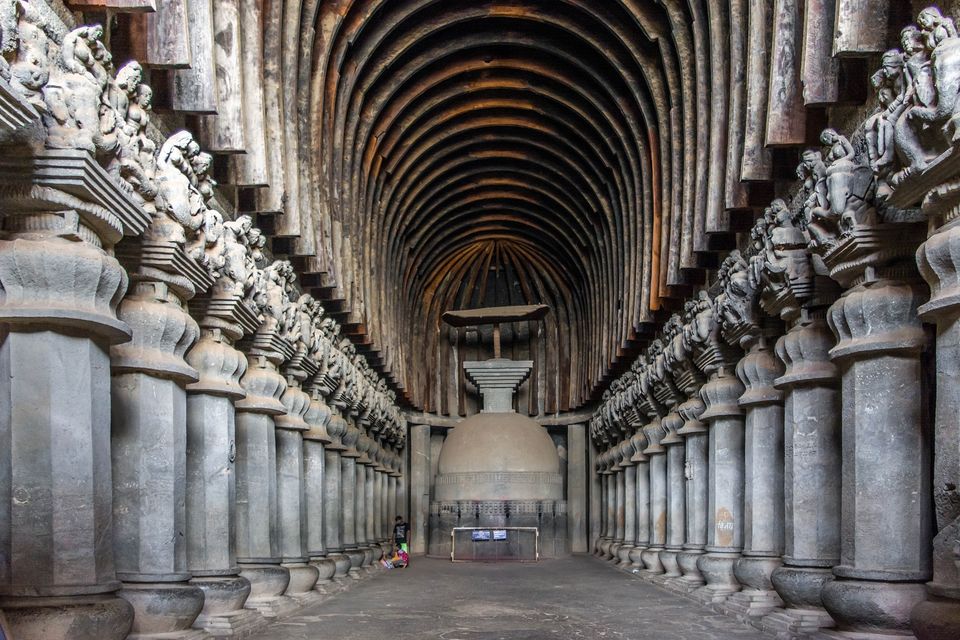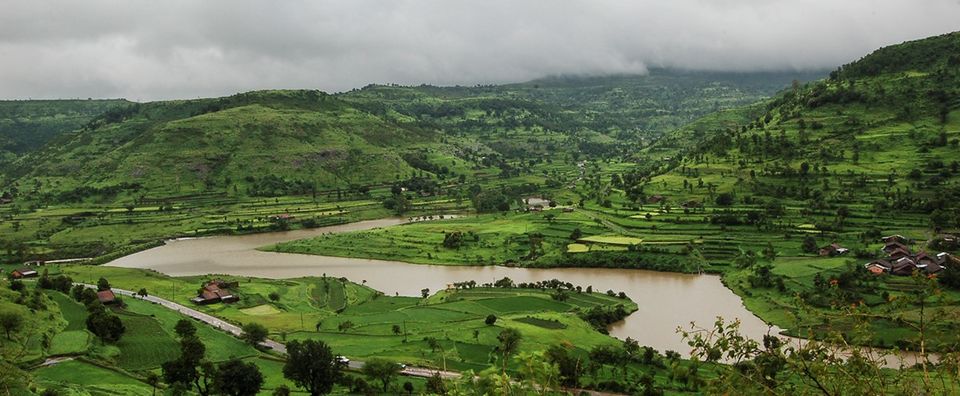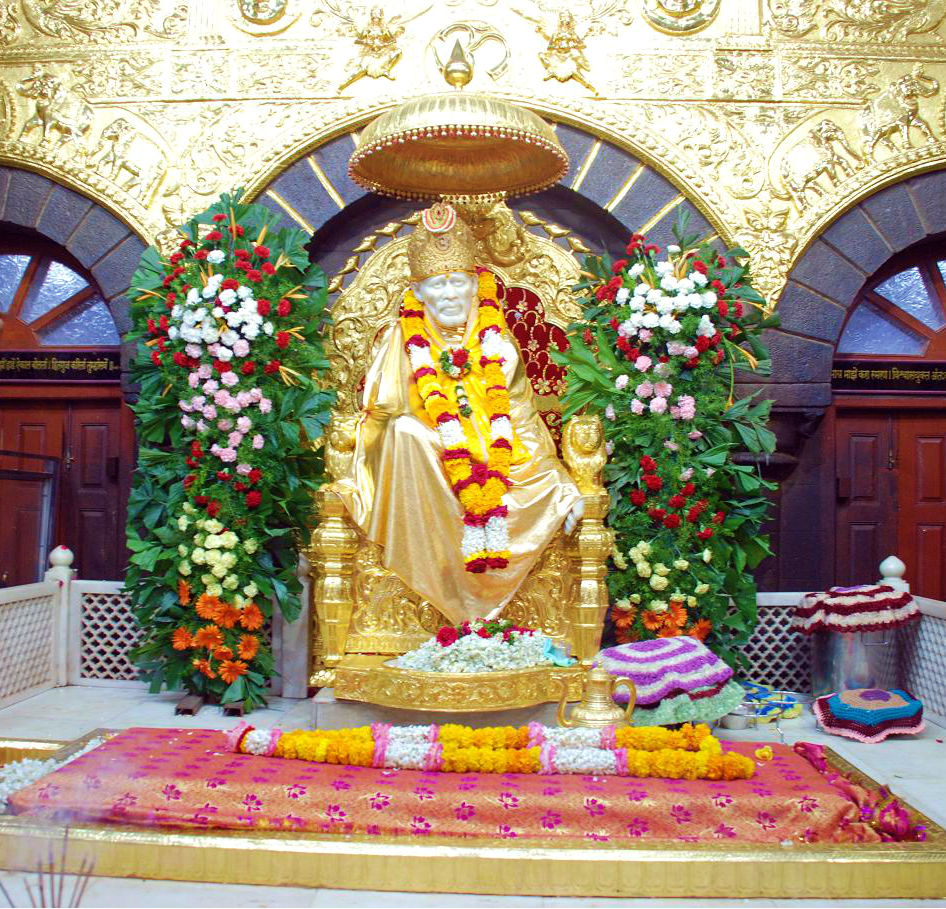 6th of July 2017
If I remember correctly, around 00:30 hrs I called Savaari without much hope after fighting with the self-drive car company for about 2 hours and to my surprise Savaari responded well and promised me to call back in 30 min with the details of availability. And the person (sorry I didn't remember his name) promptly called me back with all available options but no self-drive cars. With no options left, I had to accept that offer that I never regret in my life.
We immediately started to Karla Caves with good ride. Lush green surroundings with timid fog makings us enjoying every moment. We had breakfast near parking though it was not great but different for us. We walked through the steps to Karla caves taking lots of photos. We've to stay a while there as rain started suddenly. Kids enjoyed the rain.
"The Karla Caves are a complex of ancient Buddhist Indian rock-cut caves at Karli near Lonavala, Maharashtra. The shrines were developed over the period – from the 2nd century BC to the 5th century AD. The oldest of the cave shrines is believed to date back to 160 BC, having arisen near a major ancient trade route, running eastward from the Arabian Sea into the Deccan." – Wikipedia
After spending around 3 hours in Karla Caves (an hour extra then planned) we headed towards Bhima Shankar. The route is pathetic with lots of pot hole and to our bad luck not proper signage. We missed the route couple of times but with the help of great Google Maps we're back on track. We had to appreciate the driver for his patience is driving the that impossible road. For the first time we felt happy for the self-drive car company cancelling our booking.
There is a long queue for Bhima Shankar Darshan but it was nice see the temple in drizzling showers. We had peda and corns for lunch. This saved us from getting car sick during the journey.
"Bhīmāshankar Temple is a Jyotirlinga shrine located 127 km from Pune in the ghat region of the Sahyadri hills. Bhīmāshankar is also the source of the river Bhima, which flows southeast and merges with the Krishna river near Raichur." – Wikipedia
Around 8PM we reached Shirdi. Again, we had to thank the driver for making our ride enjoyable and the self-drive car company for cancelling our booking. By then we're completely exhausted. Reached hotel and checked in quickly. Had dinner at nearly Andhra Hotel which is really good for our taste buds and hungry stomachs.
In the next part of my travelogue, I will recount my family's journey through Nashik, Trimbakeshwar, Shani Shignapur and Ranjangaon.
Frequent searches leading to this page:
family road trip in maharashtra, best long road trips from mumbai, best road trips in maharashtra, best place for trip in maharashtra, road trip destinations in maharashtra, best long road trips from mumbai, road trip in maharashtra with friends, weekend trip from pune