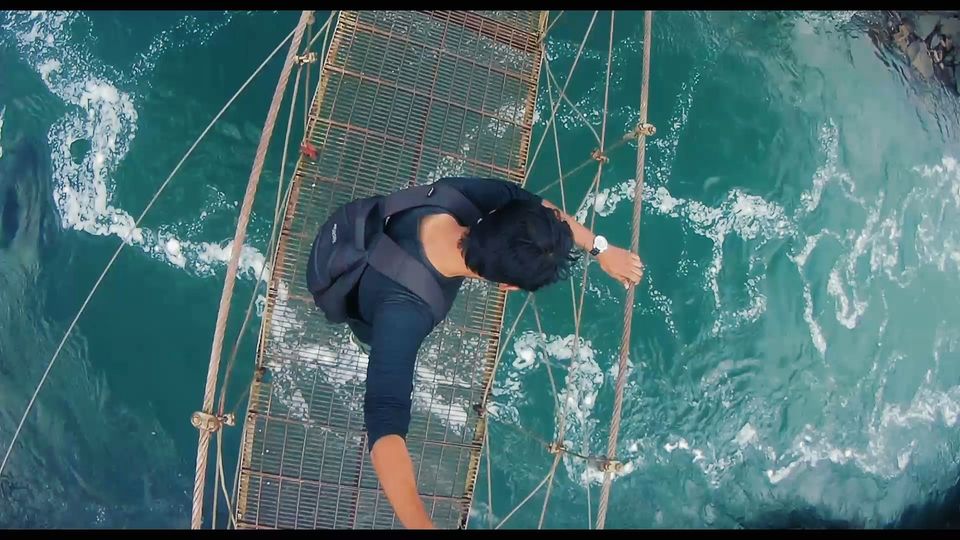 It was an usual rainy day in Raigad, Maharashtra. The dark clouds were dancing over our heads and rain drops sliding down from our cheeks, as we got down from our car to see the unbelievably beautiful scenery. It was a huge waterfall pouring down into a 25 feet deep valley. What an astonishingly mesmerising view!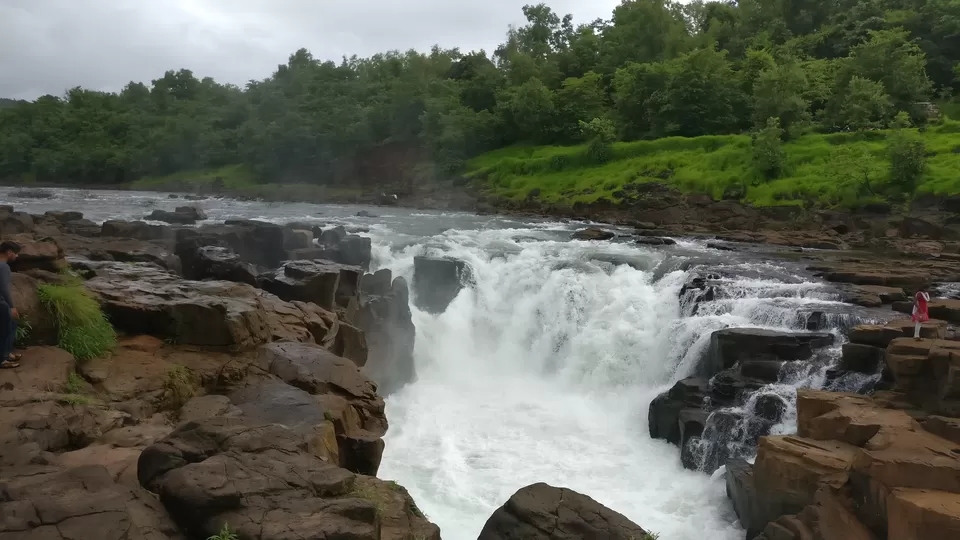 This small Paradise is situated in Raigad Dist. , Poladpur, Maharashtra.
How to reach -
1. By Flight- Get down at Mumbai Airport and book a Car/ rent one and travel on NH 17 to Poladpur.
2. By Train- Get down at Mangaon Station and book a car to Poladpur.
Not many people know about this awesome place and it is yet to be discovered by travelers and tourists. This spot is on the National Highway 17, which is the Mumbai-Goa highway. A place of turbulence yet calm and serene. This waterfall of the Savitri River is situated amidst a cover of vibrant green trees and tall mountains, which makes this place worth visiting for a nature lover.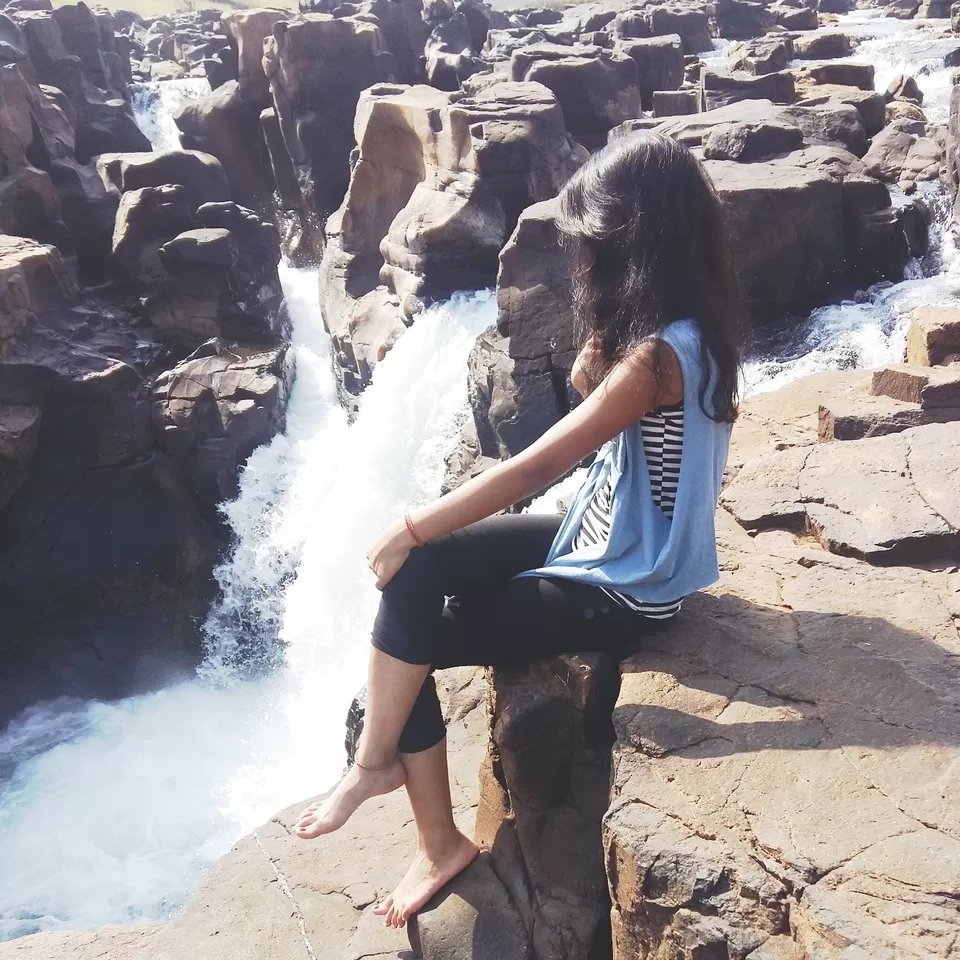 The main highlight of this beautiful waterfall is that you can see the water gushing down the deep cracks and creases by literally standing on top of the waterfall, enjoying the view siting on the rocks. Appreciating the tiny droplets of water gently touching your face. Tell me what can be more soothing than watching a waterfall from the top with a scenic view?
In addition to the great waterfall, you also get a heavenly experience of walking over the waterfall that forms the river pathway. You don't believe me? see this.
Yes, this is the Hanging Bridge, locally known as the Zulta Pul. The one you see in the cover picture. One of the many bridges that may allow you to go to heaven if you don't watch your steps.My heart was pounding as fast as ever while I was on the bridge. I had goosebumps on my skin, but yes, it was all worth it. Amazing isn't it? This bridge is over 25-30 meters long , which connects two villages. The villagers cross this bridge in order to travel to the other side. As you walk past the bridge you see the furious water gushing downstream with its top speed. Nothing is as pleasant as watching the water flow below our feet standing on the Hanging Bridge.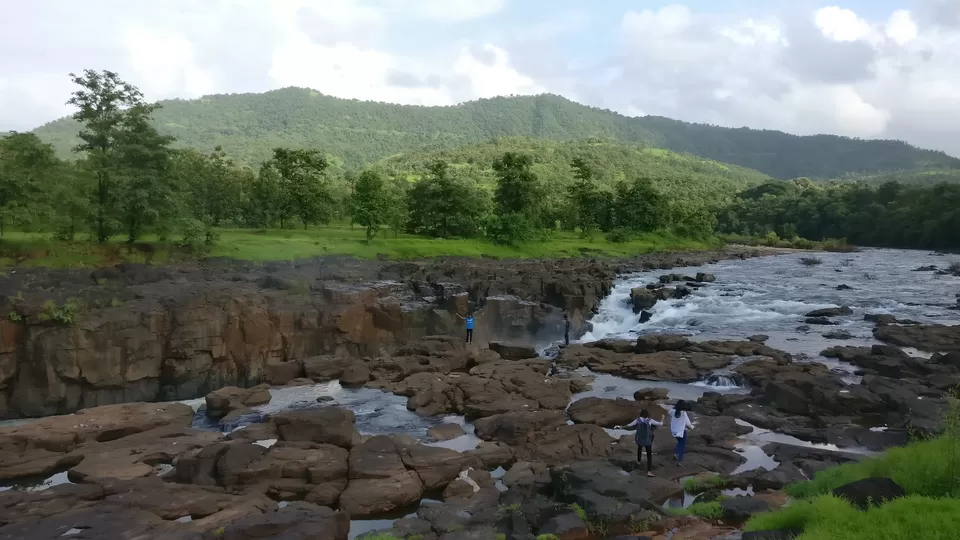 A must trip in the months of monsoon if you love waterfalls and if you are travelling on the NH 17. I am sure you will love this little Paradise. Please spare some time out of your busy schedules and travel to places less known. Happy Traveling !