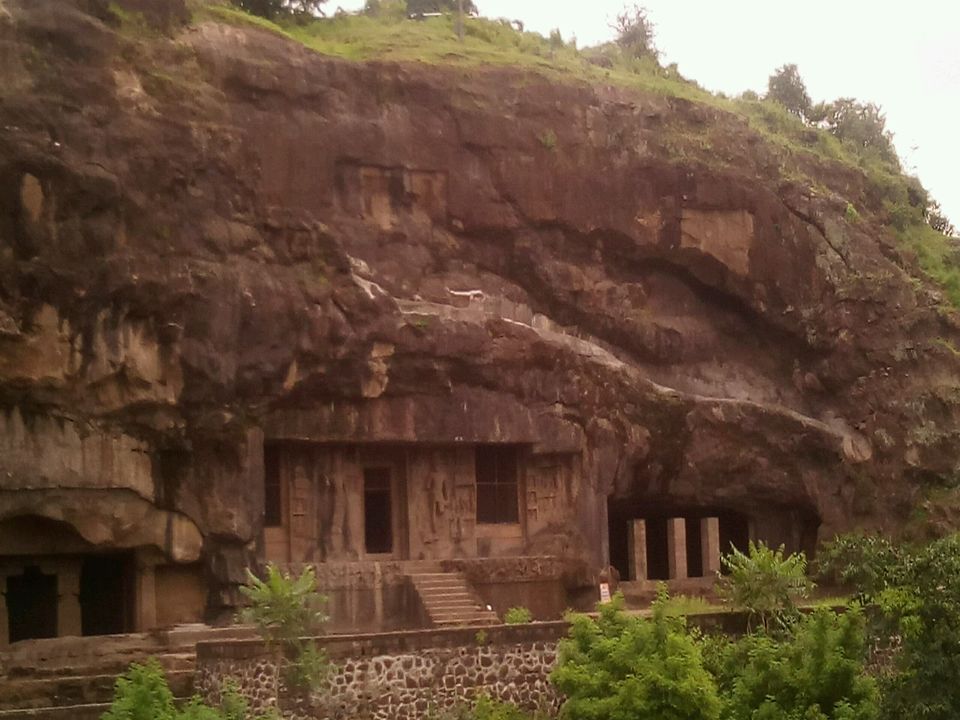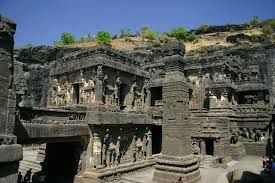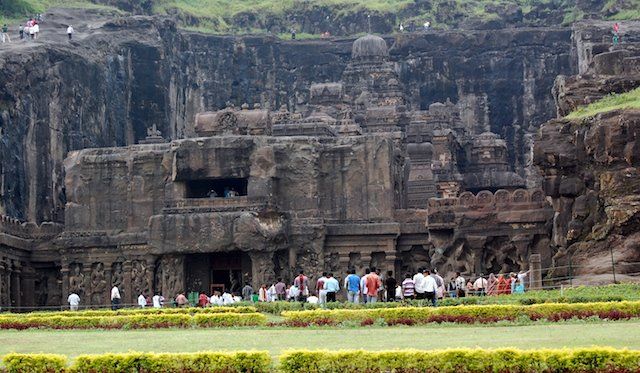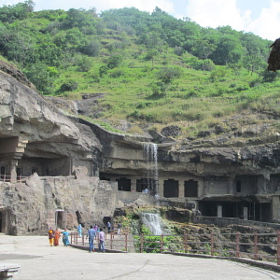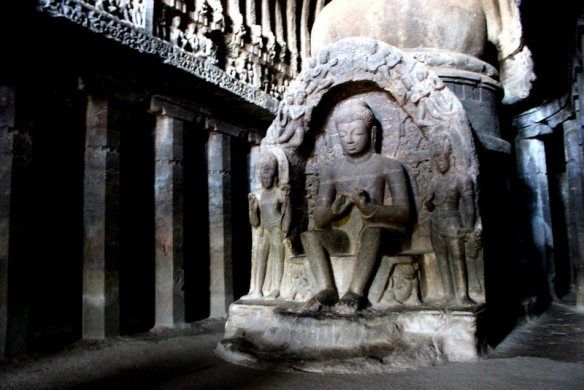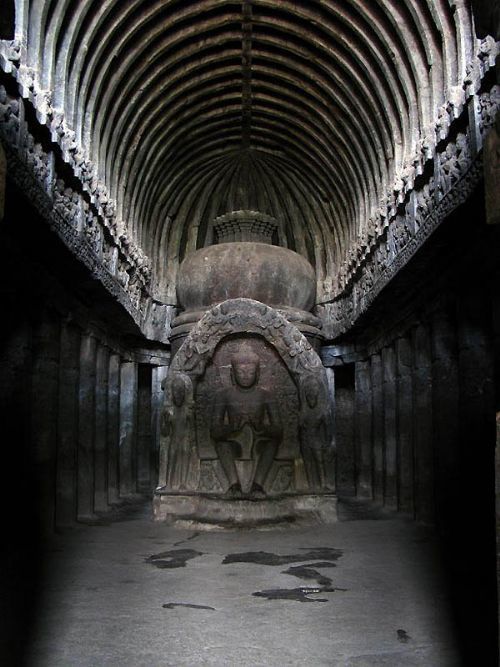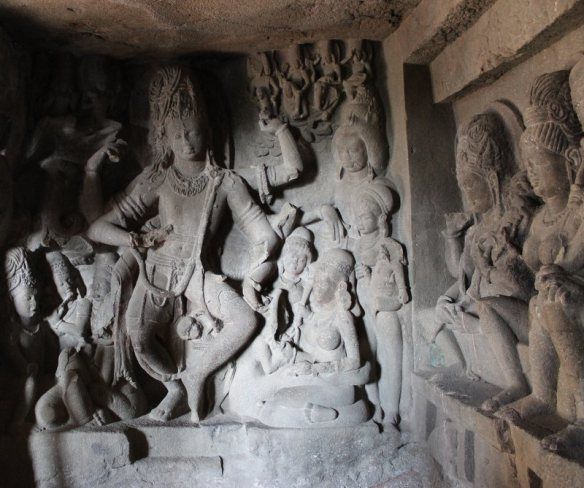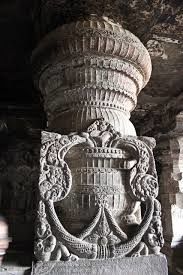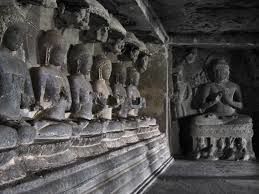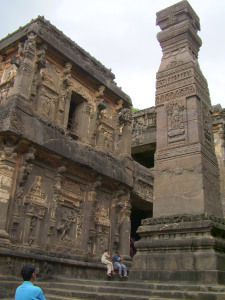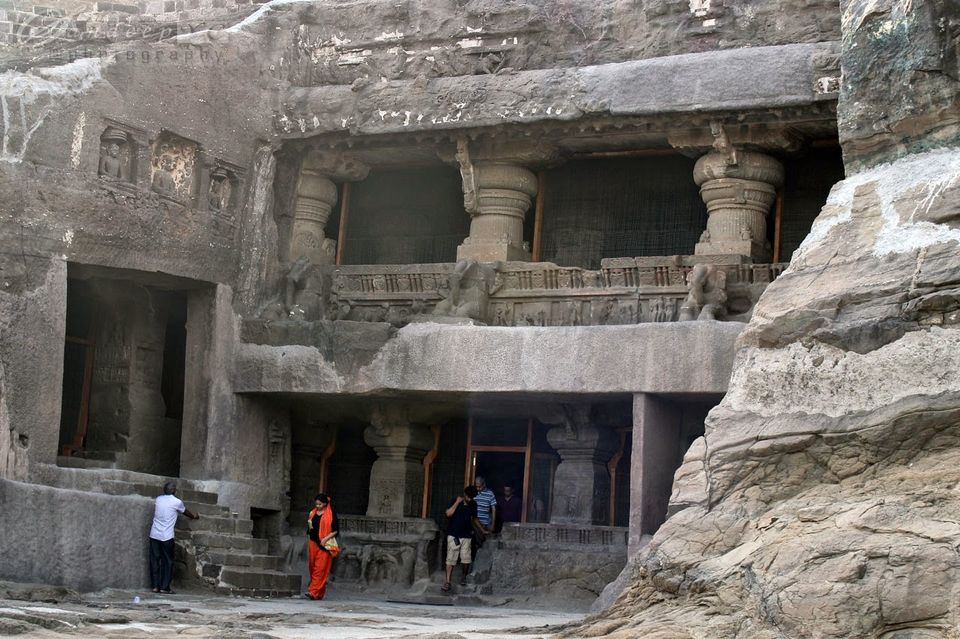 Being remembered by many people is like being a Polaris...
Richness and powerfulness of a person do not determine that whether he will be remembered by generations or not.....  
Even poor craftsmen can be  remembered by every generations... 
It's not necessary to win everything... To make a history...
The small things we do/make to make us happy... can make a history too...
It's not necessary to live in the  great kingdom to make yourself seen by the world....
Sometimes the caves situated in the isolated hilly areas can help you gain recognition among other...
Ellora CAVES  is an example of such craftsmanship... The sculptures unscripted in these caves tell the story of their living.. 
That people interpret in their own way.....
Monsoon time seems to bring on the rhyme in everything... And I visited Ellora cave in the season of rhyme...
To find rhyme in these caves...and I guess I found one...
The Earth & Rock unevenly cover all the floor of the hilly area where lies the caves...
In the midst of Forest... They are a hidden treasure to explore..
The old stone age of cavemen
In caves above the ground
Soft as sight
Where peace lies
& 
Breeze part 
With the gift of space
Lives the palatial sculptures of ancient human beings
The animal spirits sculptured/ painted on caves walls...
The Religious blueprints of Man..
Lives by the name of Ellora Caves...
Water slowly drips & drops from the ceiling
Making the sculptures brilliance
Making a tune to praise the artistic skills of the craftmen...
They are the stars on those hills... Whose shine will never fade..
Musk and stillness fills the air..
Moments lose counts while pouring the nector .... One must swear that they are there to remain in the body of their sculptures...
Darkness is only seen forever forward with secrets & tales forever never told....
I just wanted to stay in these caves and hear the rhyme of the sculptures... Smell the wet sculptures... 
Hopefully it's with me...
I don't want to go... I am not scared of being left alone in the darkness of these caves at night... But can't risk the job of other persons... But what to do... The security guard is calling .. And I need to go..