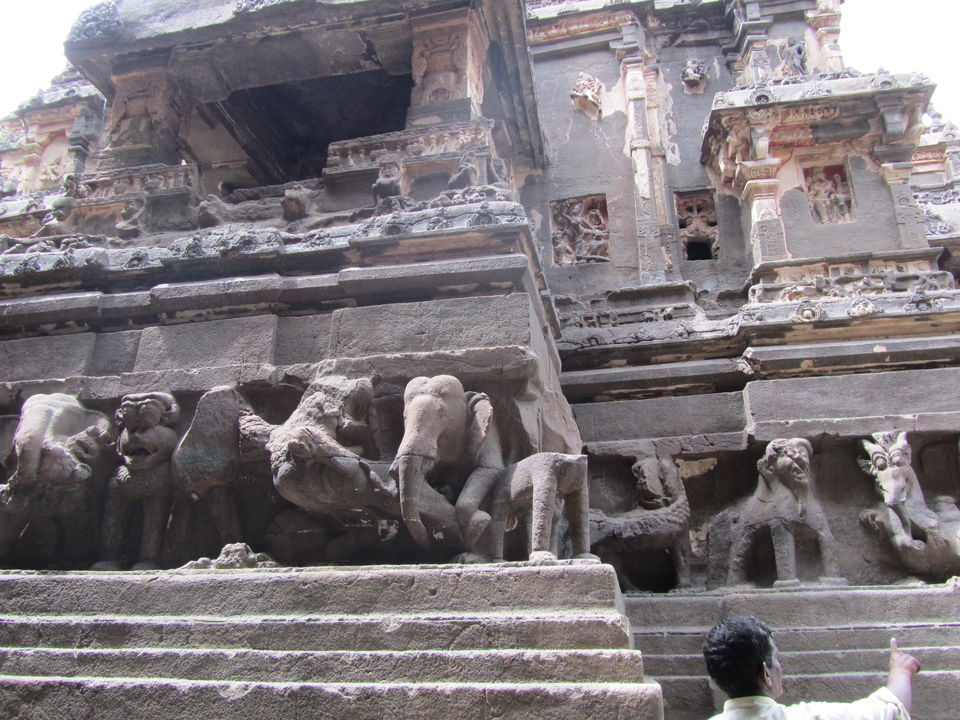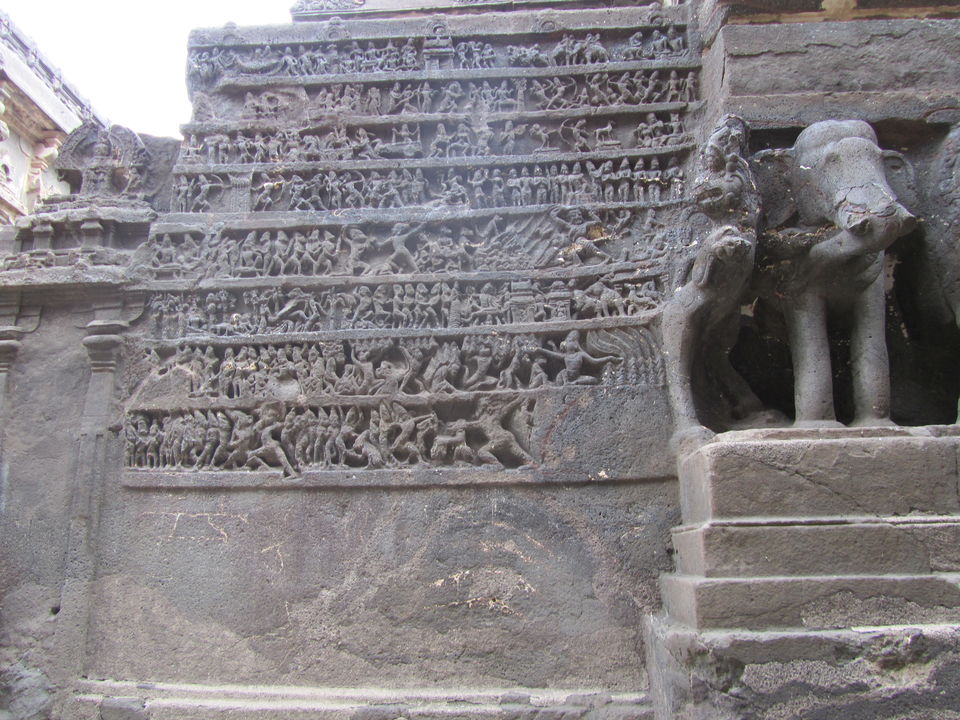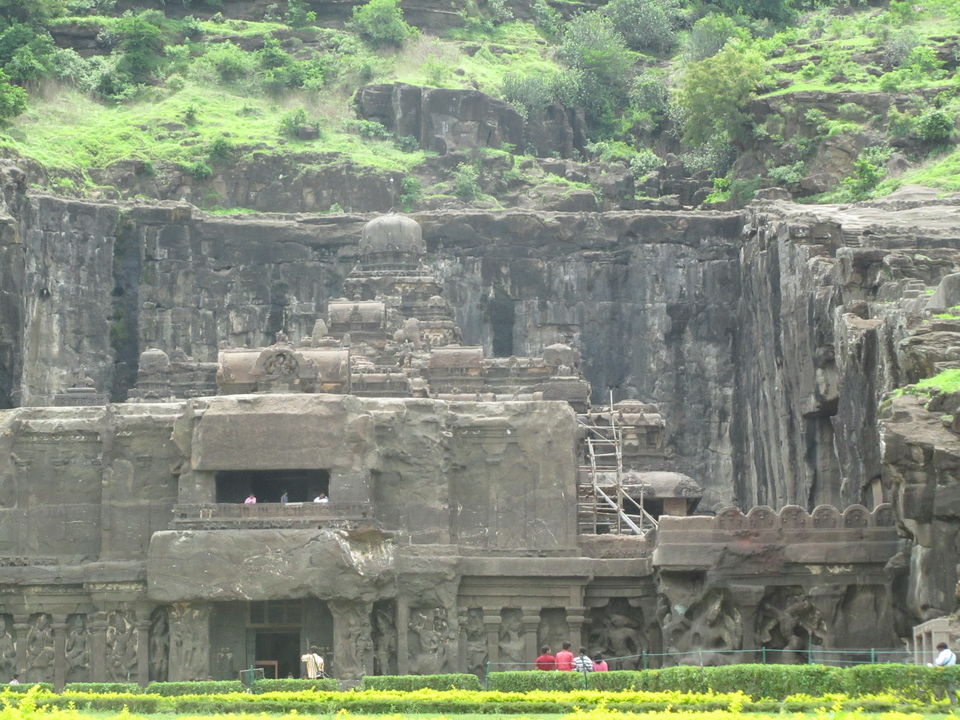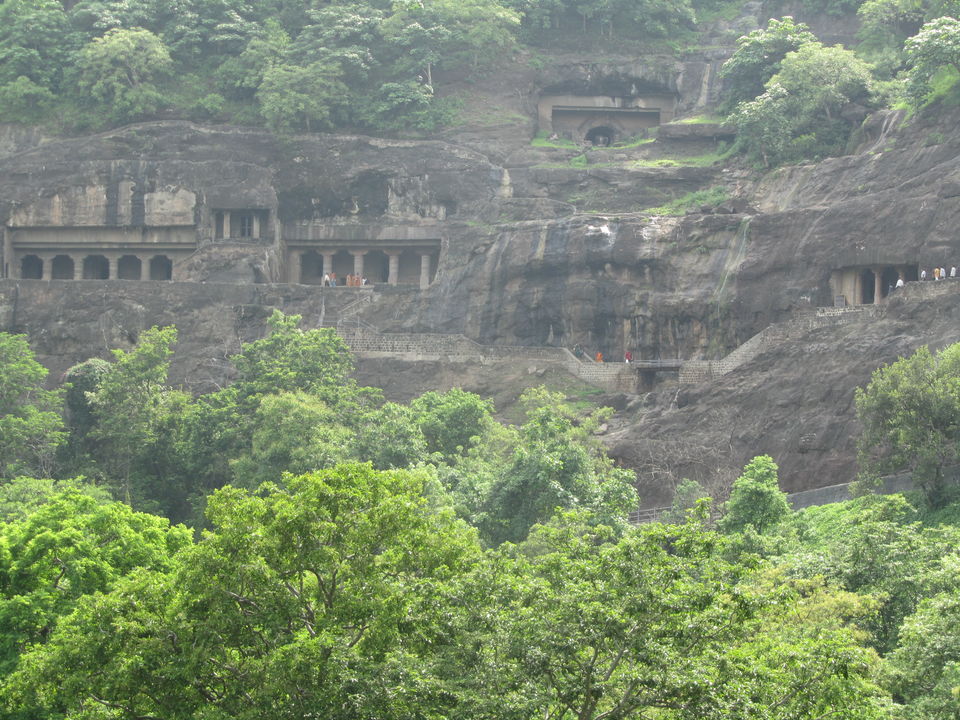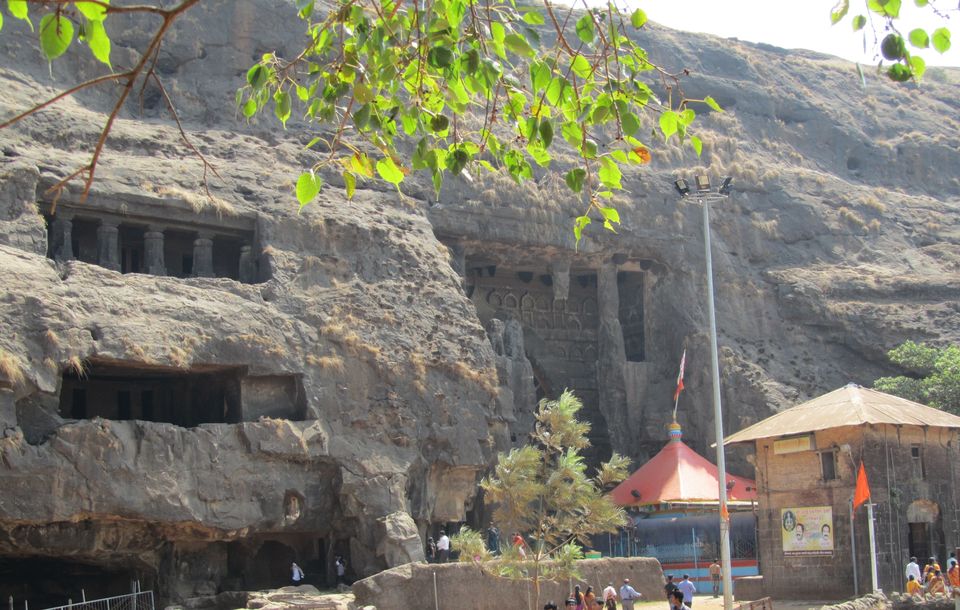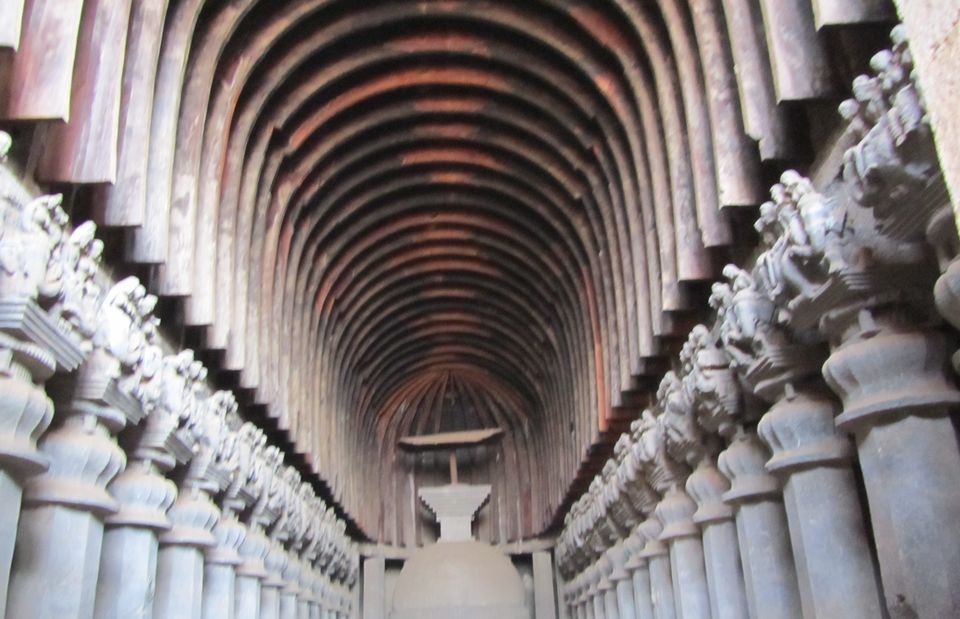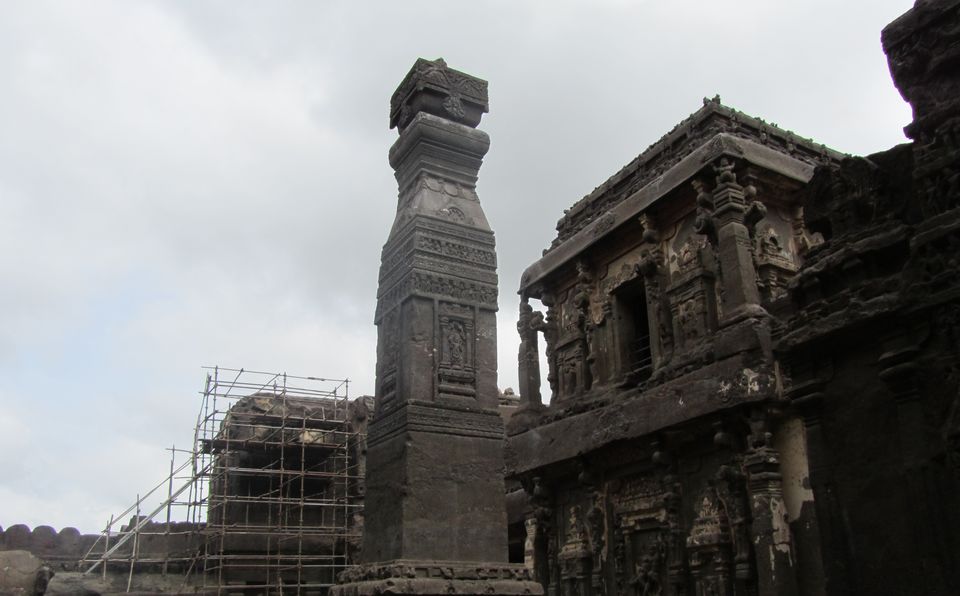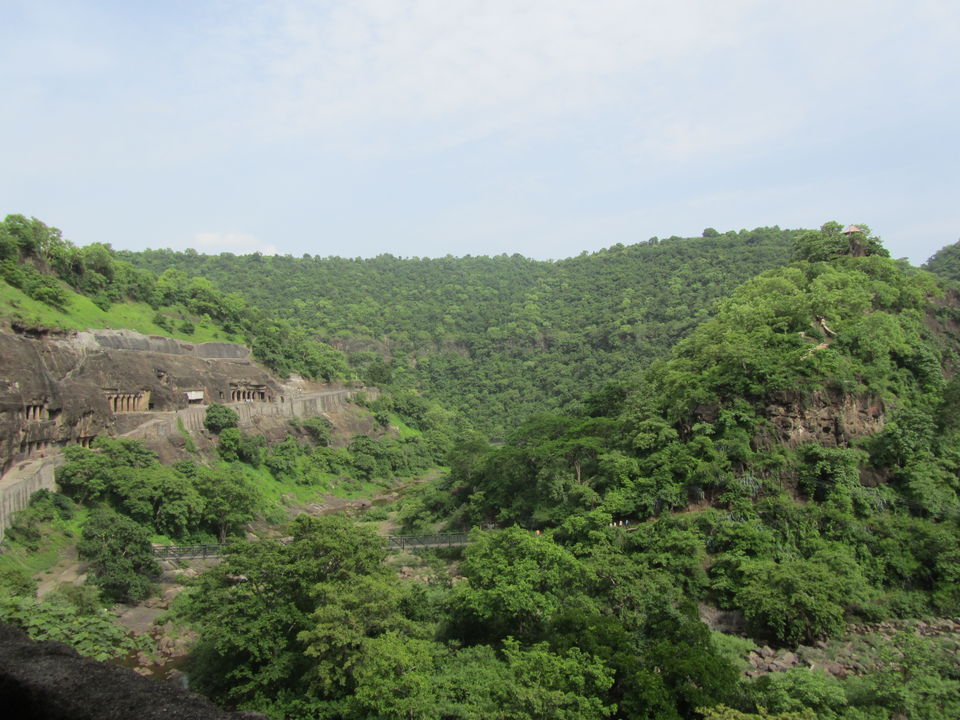 Maharashtra is the abode for many rockcut cave temple complex some of them tagged as UNESCO world heritage sites.If one is a culturist,passionate about rockcut architecture and this is the place.Another prominent feature is these developments prominently took place in the western ghats and got scattered in rest parts of India because it was ideally suited for rockcut architecture due to plenty of rocky cliff's and structures excavated were durable.These caves were mainly used by the buddhist monks as prayer halls(Chaitya Griha) and monasteries(Viharas). All of these magnificent caves have set an fine examples in arts,architecture and culture.It's truly an engineering marvel for the generations to come.
Located at the northwest of Aurangabad lies the majestic monumental complex of Buddhist,Hindu and Jain cave temples Ellora.This impressive group of caves is declared as UNESCO world heritage site.It'a a group of 34 caves built by the Rastrakuta dynasty.Among all the cavern cave-16 the Kailasanath temple is the world's largest single monolithic human built structure in the ancient architecture.It simply leaves very one fascinating and marvel at the construction as to how much efforts must have been taken to excavate and build this majestic site.
Ajantha Caves
About 105km northeast of Aurangabad lies yet another splendid UNESCO world heritage site Ajantha.Carved out in a horse-shoe shaped cliff along the Waghora river.It's an series of 30 rock-cut Buddhist cave monuments.It's one of the finest example's of India's oldest surviving paintings.The walls of the hall depict numerous tales from Jataka, the lives of Buddha.These caves were abruptly abandoned and they were rediscovered in 1819.
Aurangabad Caves
Aurangabad caves is located in a valley between sihyachal and sitara range of hills is about two kilometers from the Bibika Maqbara(Mini Taj).It's yet an fascinating group of 12 rockcut caves.These caves are architecturally significant caves with detailed rockcut buddhist shrines.
Karla Caves
Karla caves one of the earliest caves located in Lonavala in Maharashtra.It's a group of 16 rockcut Buddhist excavations among all the caves the Chaitya griha cave 8 stands off among all the caves and its the most prominent one.The hall has many beautifully decorated carved sculptures of men,women and animals.It's an major tourist attraction on the Mumbai-Pune expressway.
Bhaja Caves
About eight kilometers from karla caves lies the Bhaja caves,a group of 18 caves.It's yet an significant monument of art,architecture and history is an exquisite rockcut dugouts at the valley of Indrani river much older then the Karla caves.The cave 12 is the most impressive one an it's an chaitya griha.
Elephanta Caves
An hour long ferry ride from Mumbai one can reach the Elephanta Island,A UNESCO world heritage site.The main attraction is the Trimurthy Shiva which is considered to be a master piece in Indian art.It's an quiet and picturesque place and can get the view of the Mumbai skyline.
I was very fortunate to visit most of these places and was completely lost in deep thought after visiting this places of immense beauty and the philosophical messages being conveyed by the thousands of sculptures and paintings.During our childhood days we would have read in our history textbooks about these incredible pieces of architecture after visiting them I can simply say Wow and words are endless and one can write pages together.I suggest my fellow traveler's to just drop in and feel the grandeur of this extraordinary pieces of architecture.
Additional Information
If one is very much interested in exploring the rockcut caves you can also visit Pitalakhora caves which is about 40 Kilometers from Ellora,It has few visitors because of its remoteness.Another Buddhist site is the Kanheri caves located on the western outskirts of Mumbai.
Frequent searches leading to this page:
maharashtra tour packages from delhi, top maharashtra tour packages with price, family holiday packages in maharashtra, honeymoon packages in maharashtra, honeymoon packages from mumbai, international honeymoon packages from mumbai