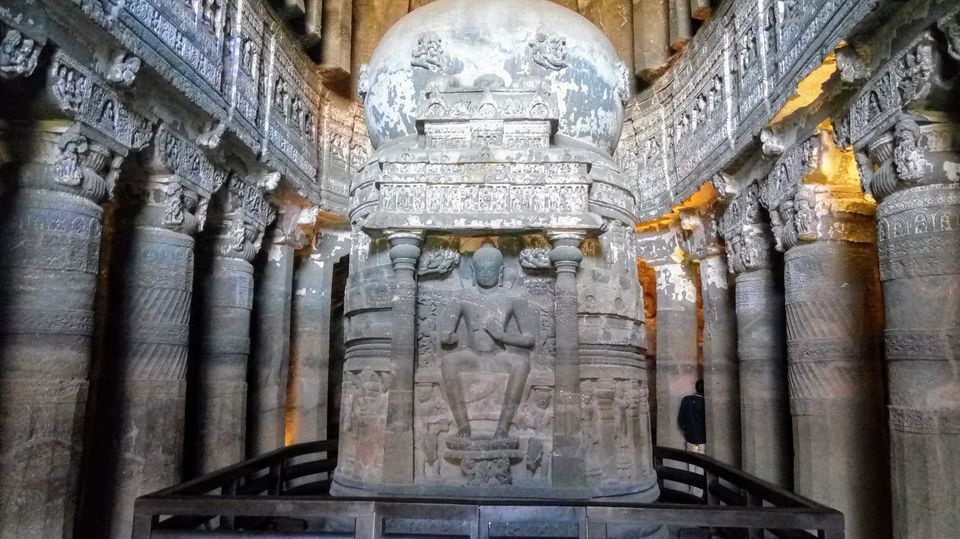 Aurangabad to me was truly implausible, I mean why would you want to go to Aurangabad in mid April when the temperatures touch 40 degrees C. I doubt if it lands up on anyone's top list for a weekend getaway. Having said that, I am glad I took this trip. I came back tanned, with a sense of calm which remained even after hitting the busy CST station in Mumbai. Sometimes, implausible places can have its own charm and magic.
For the uninitiated, Aurangabad is a quaint town developing into a city and you could see the tell-tale signs there. The most sought after tourist spots in Aurangabad - the Ajanta & Ellora caves are about 100 kms away and you need a day each to tour both these caves. So one could discard the probability of trying to finish off both these places in a single day. While it is easy to get carried away with the enormity of scale surrounding these rock-cut caves, I think it would be prudent to also briefly touch upon the other notable places one could visit in Aurangabad.
Reaching Aurangabad is a pain if you are not taking a flight. The overnight trains passing through Aurangabad are always packed and even a confirmed ticket/seat cannot guarantee a peaceful night's sleep, with commuters butting in to take any inch of free space available. Regretfully, we took the train and after a long, arduous night travel we reached Aurangabad in the morning. Mornings in Aurangabad like all small upcoming cities are a peaceful affair. We had booked a cab in advance and it goes a long way if you do some research in getting a good cab and a driver. Reading up on travel sites prove immensely beneficial. So please do your homework well.
Ajanta & Ellora Caves: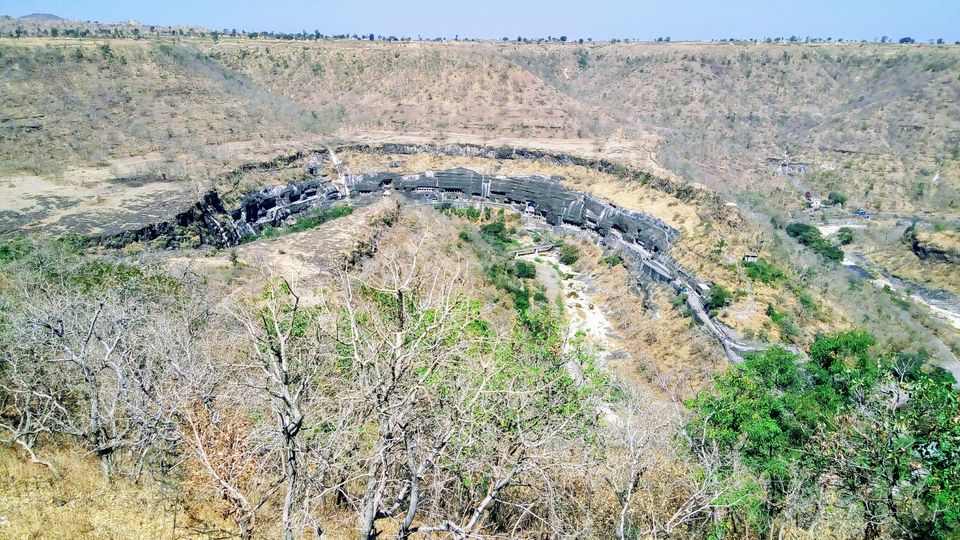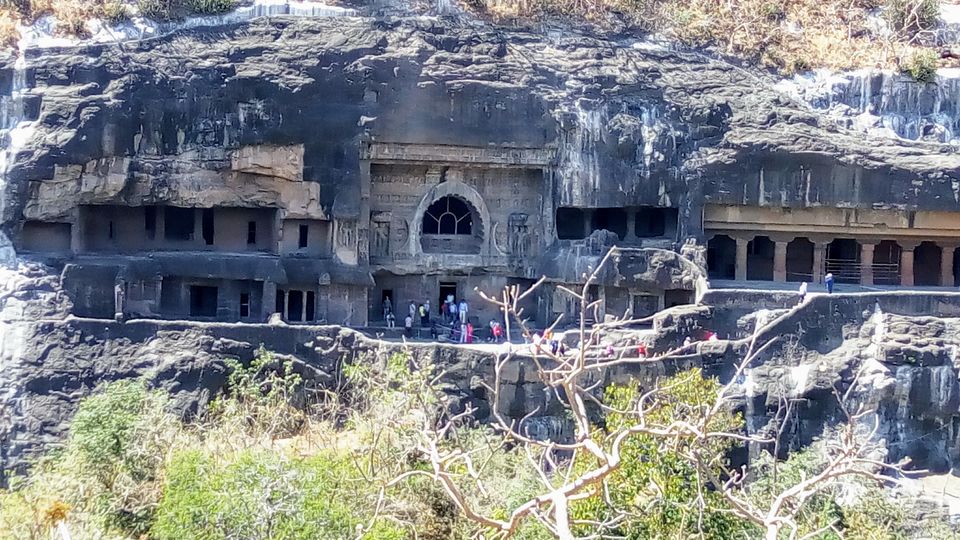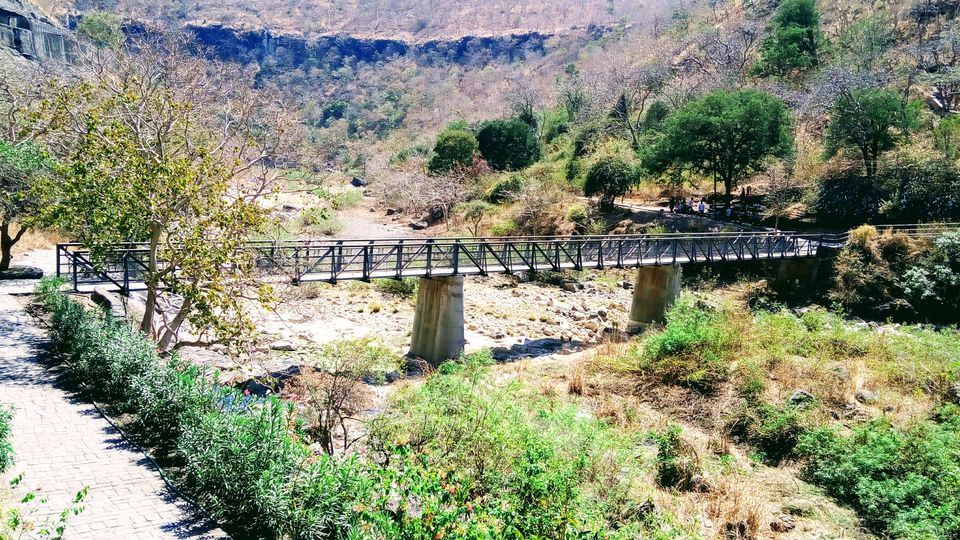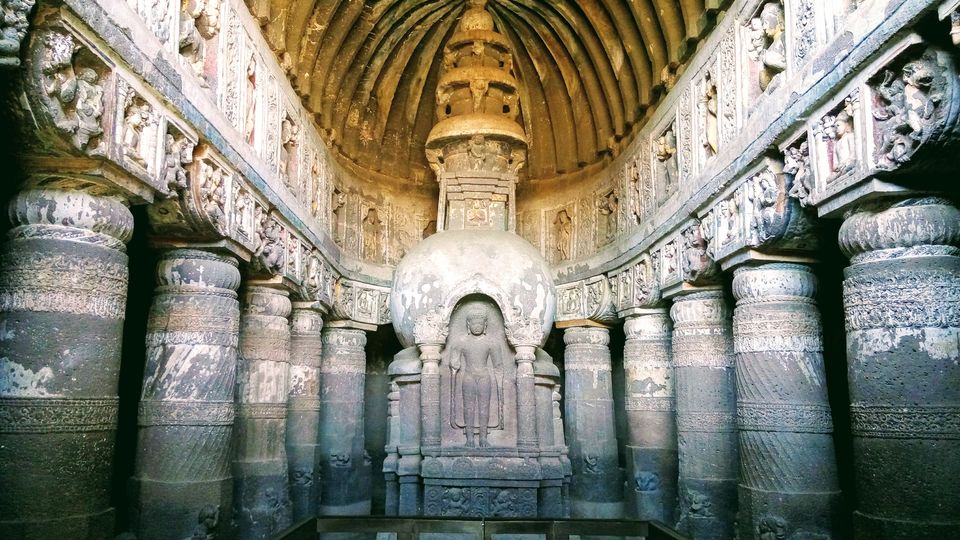 History states that the Ajanta Caves date back from the 2nd century BCE to about 480 or 650 CE. These caves are rock-cut and one could just be amazed to even think that people have manually cut these huge flat rocks to build caves and monuments inside them. These humungous rock cut caves were lost to time and a dense jungle covered it up. These caves were again exposed to the modern world in 1819, when a British officer chanced upon the entrance to the cave while hunting for a tiger. The dense forest was then cleared and the caves were revealed to the world to marvel at.
Our homework really paid off and our cab driver dropped us at a place away from the main entrance. We trekked for abut 15 odd minutes and reached exactly at the centre of the caves. We were also rewarded with the brilliant aerial view of the caves.
There are about 29 odd caves and unless you are an expert, most of these caves look the same. Do note that oxygen level inside these caves is considerably lesser and there are some chemicals/ gases which are emitted making these damp places uninhabitable. Though these sculptures have the power to keep one engrossed, spending long hours within these confined spaces is not recommended.
The serenity of the sleeping Buddha statue cannot be described in words and has to be seen in person. And to think, the whole cave was one huge, solid block of rock which was chiselled to create hand cut caves and beautiful, detailed sculptures.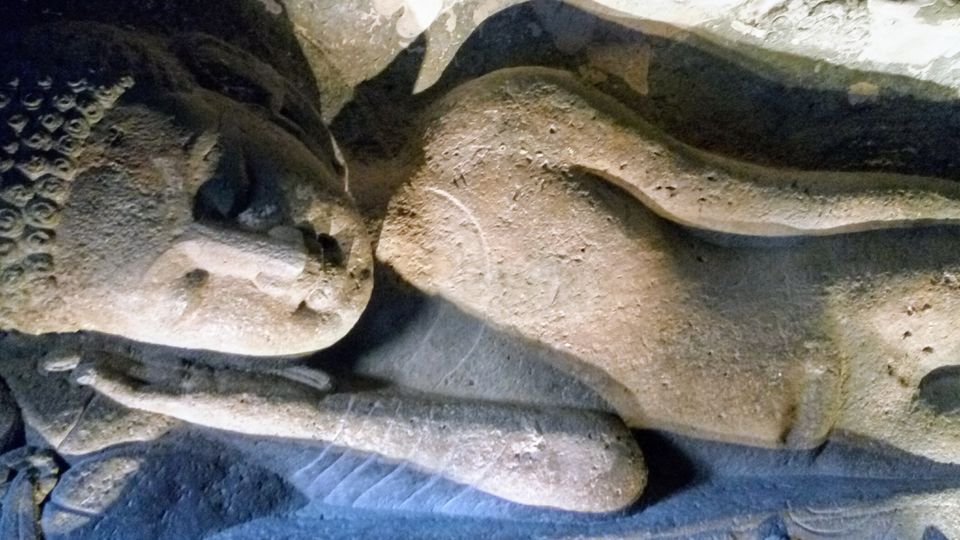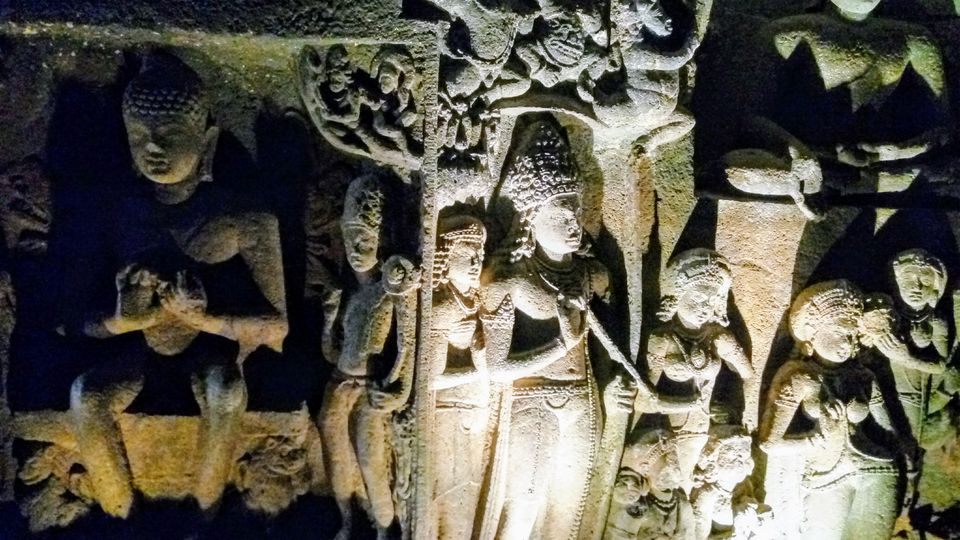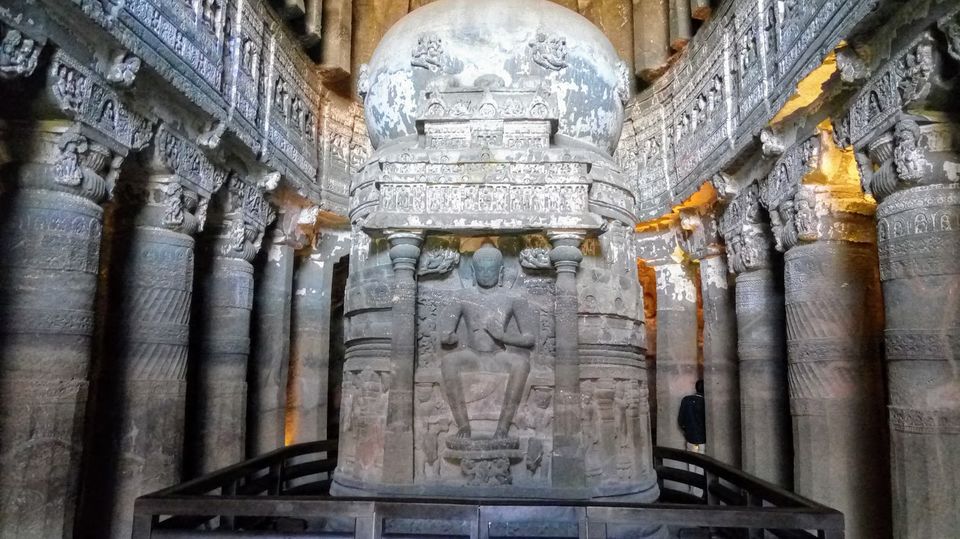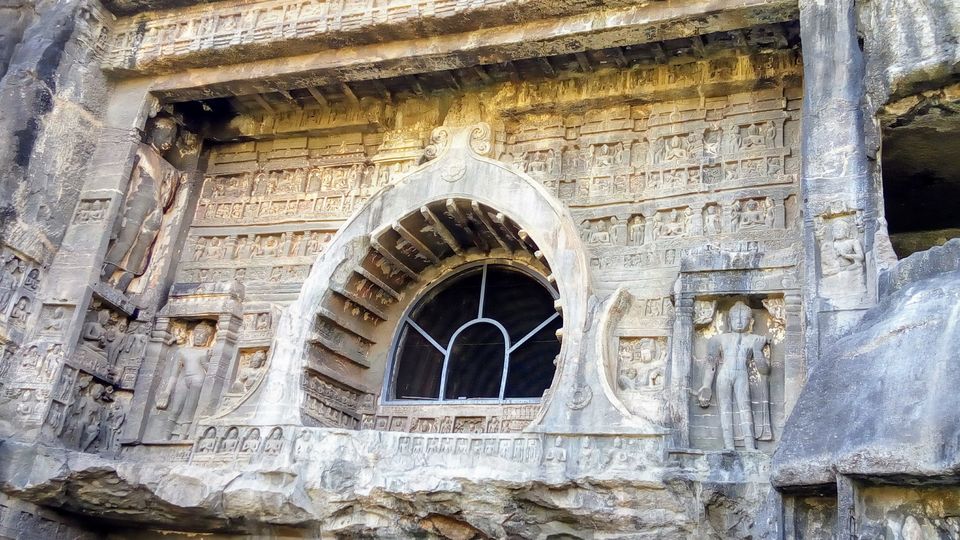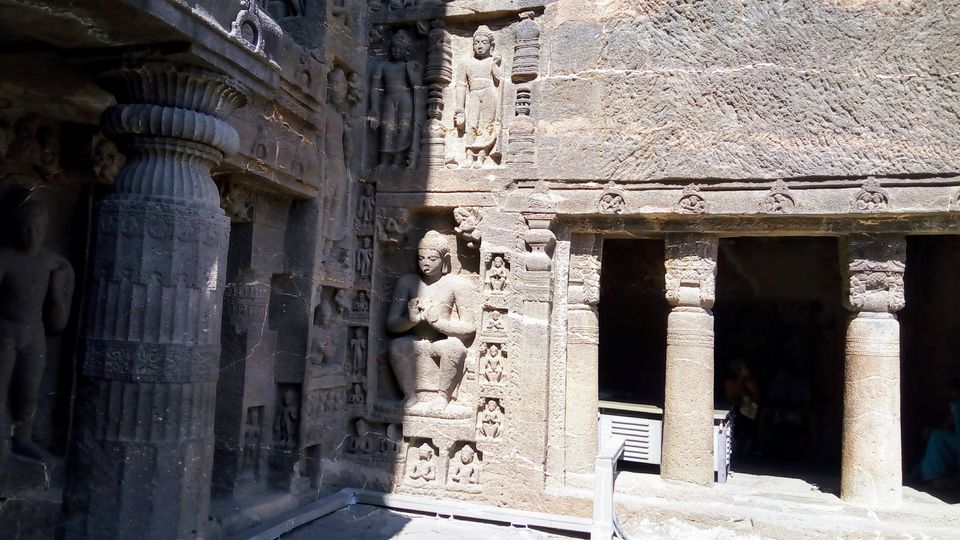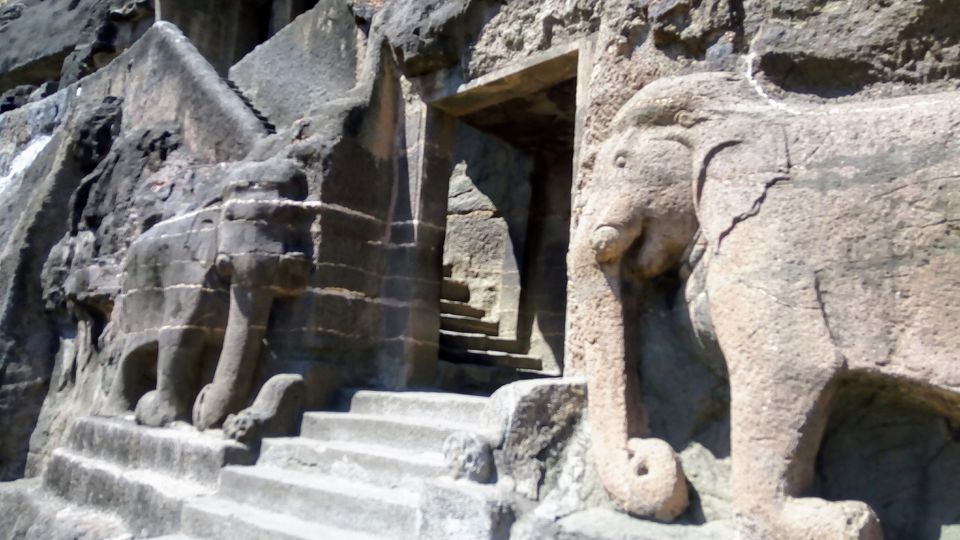 We went to Ellora caves on the 2nd day and Ellora distinctly stands out when compared to Ajanta. While Ajanta caves had stories of Buddha, Ellora gets more elaborate The first notable thing about Ellora is perhaps the scale and grandiose where beautiful handmade sculptures depicting characters from Buddhism, Hinduism and Jainism. There are brilliant hand carved rock cut out sculptures of Lord Buddha and Indian Gods and Goddesses.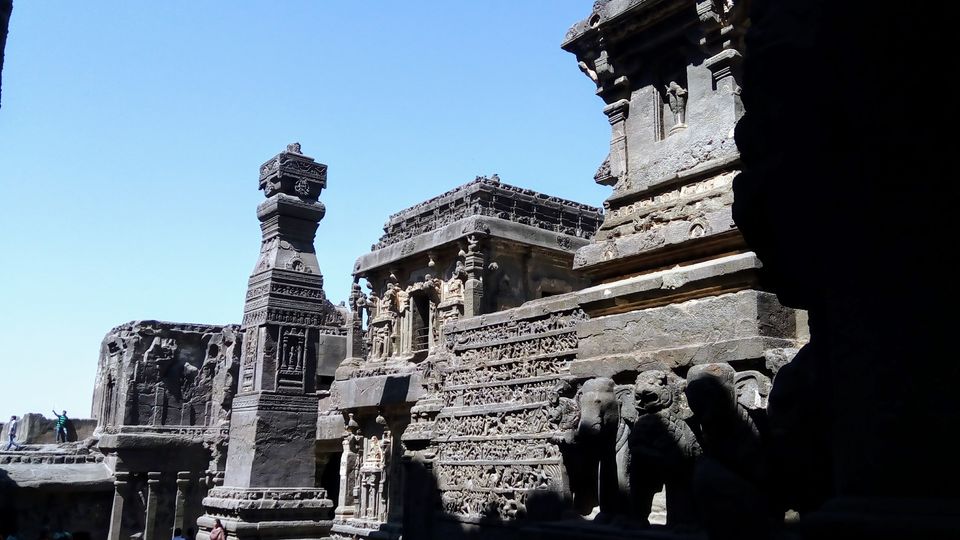 The Kailasanatha temple has all the grandiose of a temple in the south of India.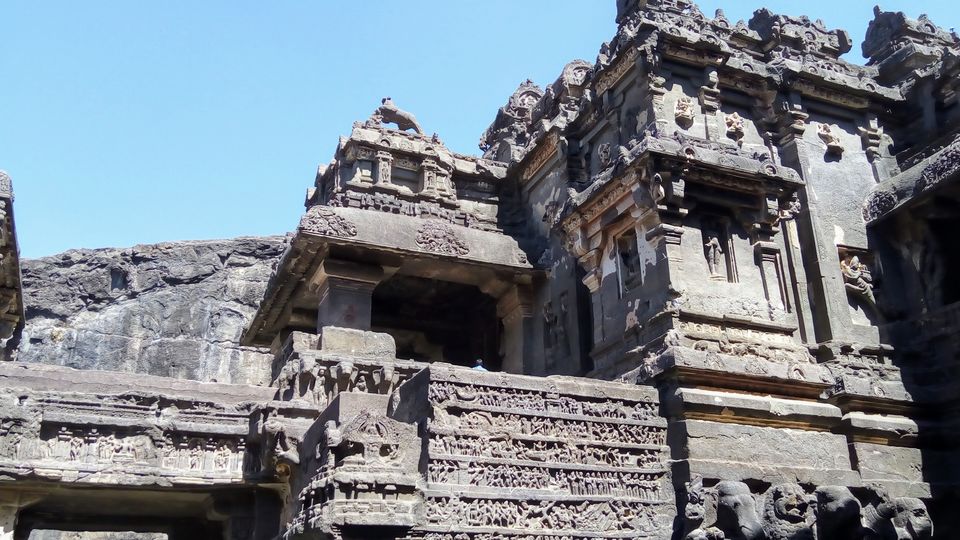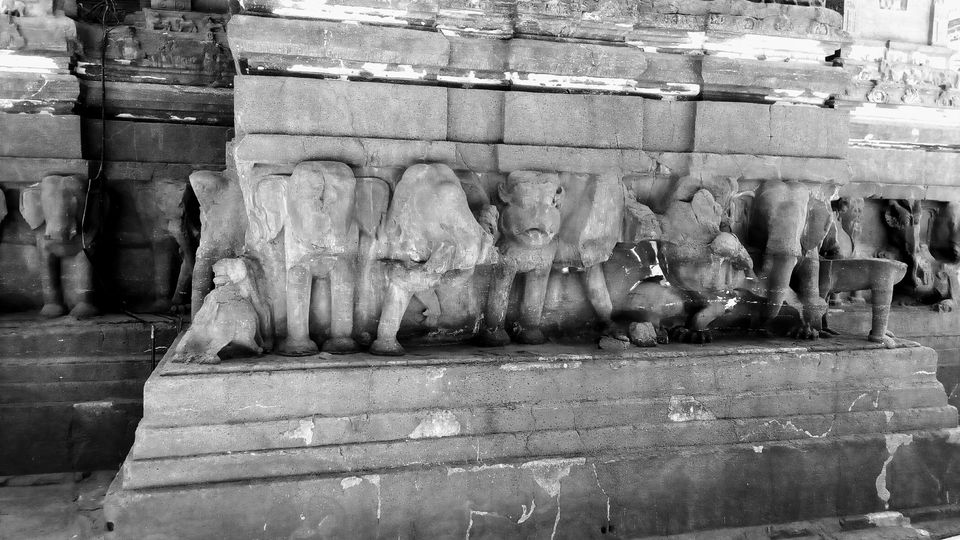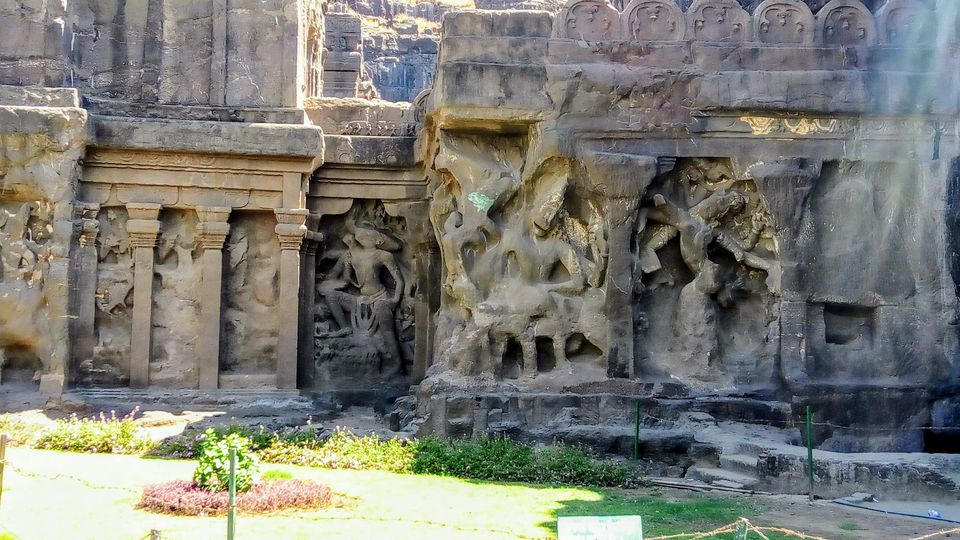 Ellora confounded us with its sheer brilliance. These man made sculptures on solid rock surfaces will leave you spellbound. While we expected Ellora to be a watered down version of Ajanta, what we saw was way beyond our expectations. God's and Goddesses adored every single rock and to even imagine these rocks to be hand cut without any modern machines is simply amazing.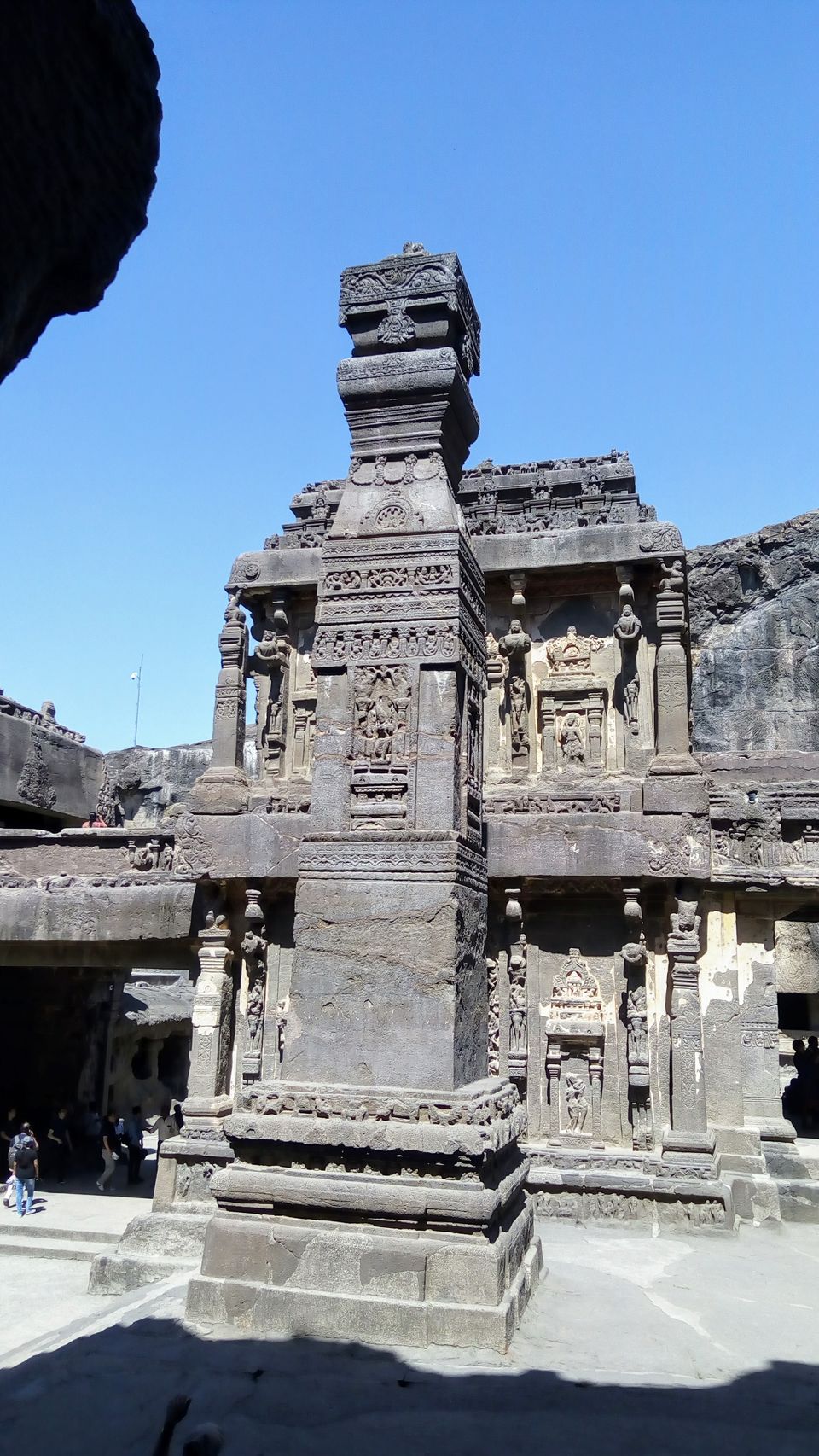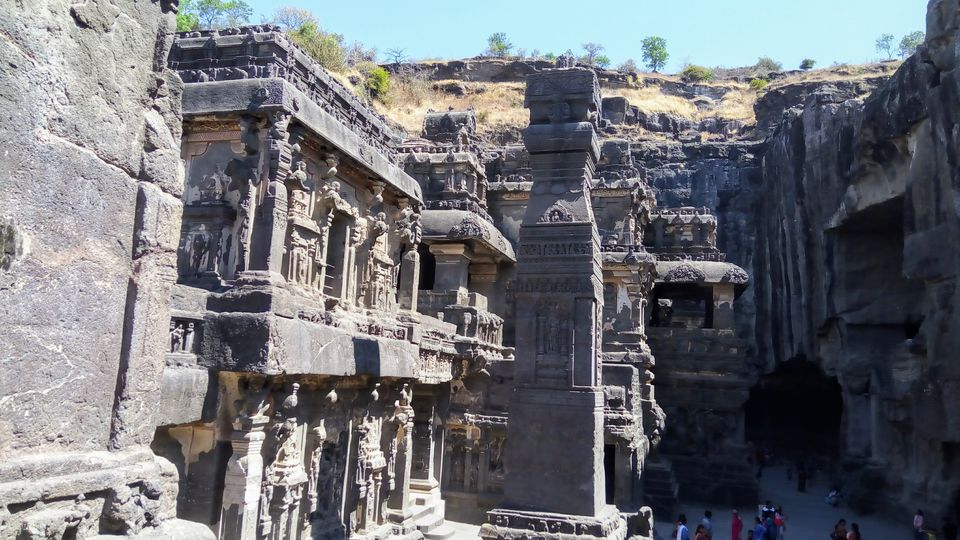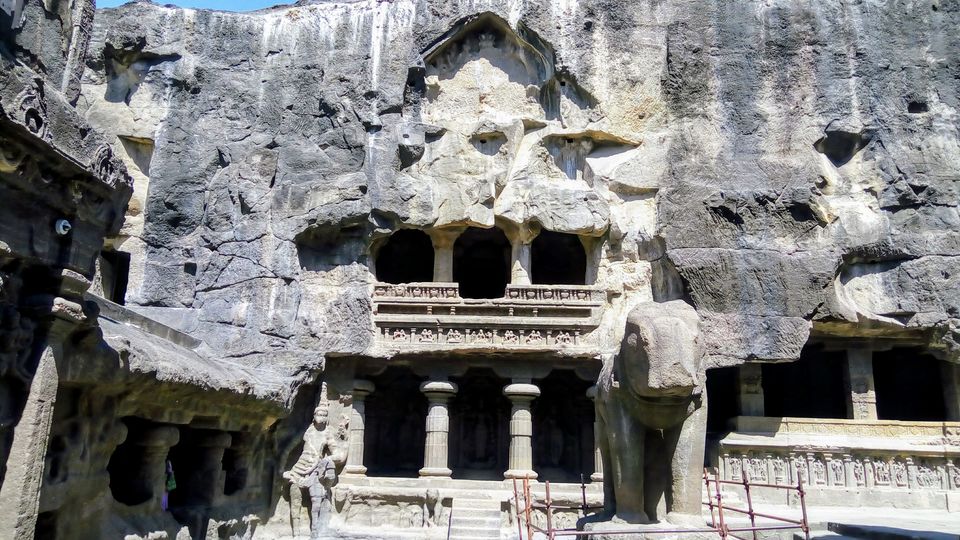 There is nothing that prepares you for Ajanta and Ellora, those who have visited Hampi may find this a similar treat, though in a smaller proportion. Ajanta and Ellora (sans the selfie obsessed crowd) is a treat for the eyes. There is a sense of serenity in those caves which cannot be described. You are humbled by the exemplary feats of men before machines came into existence.
To be continued..