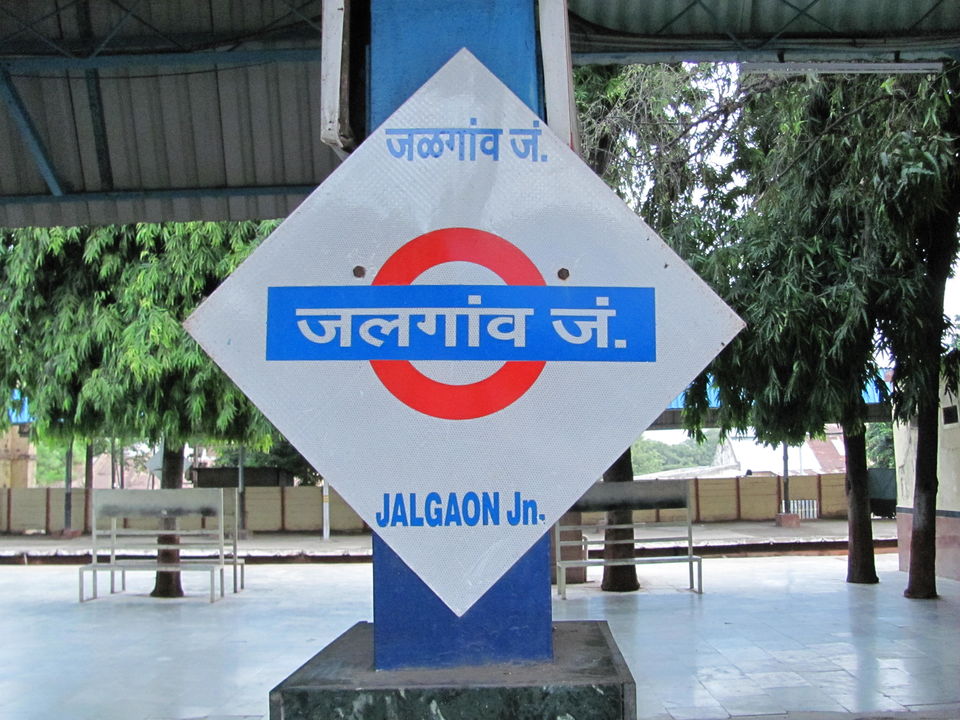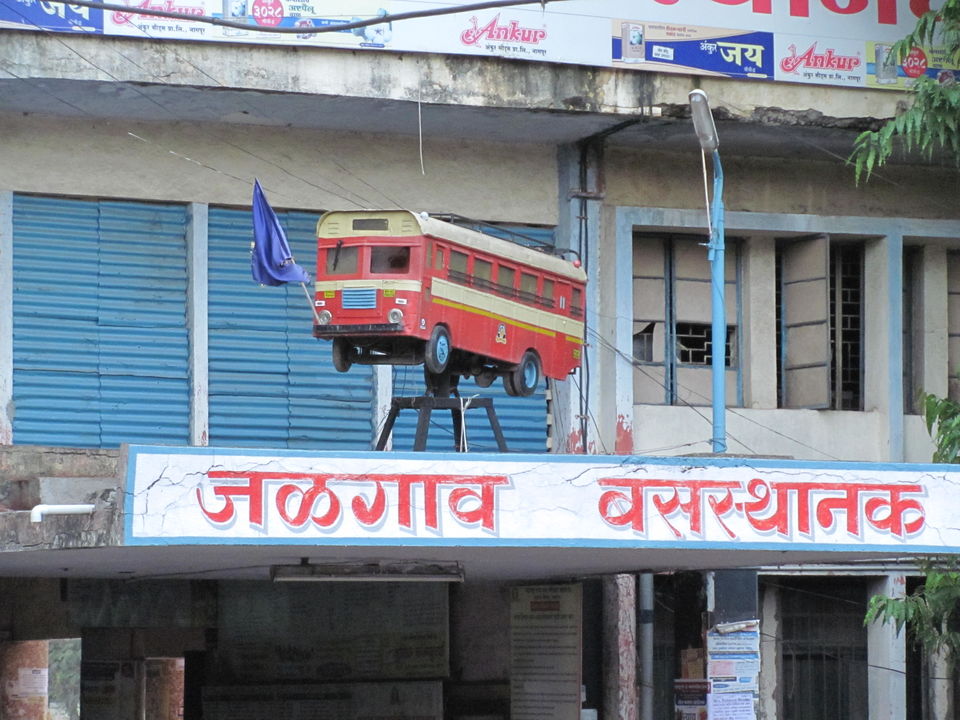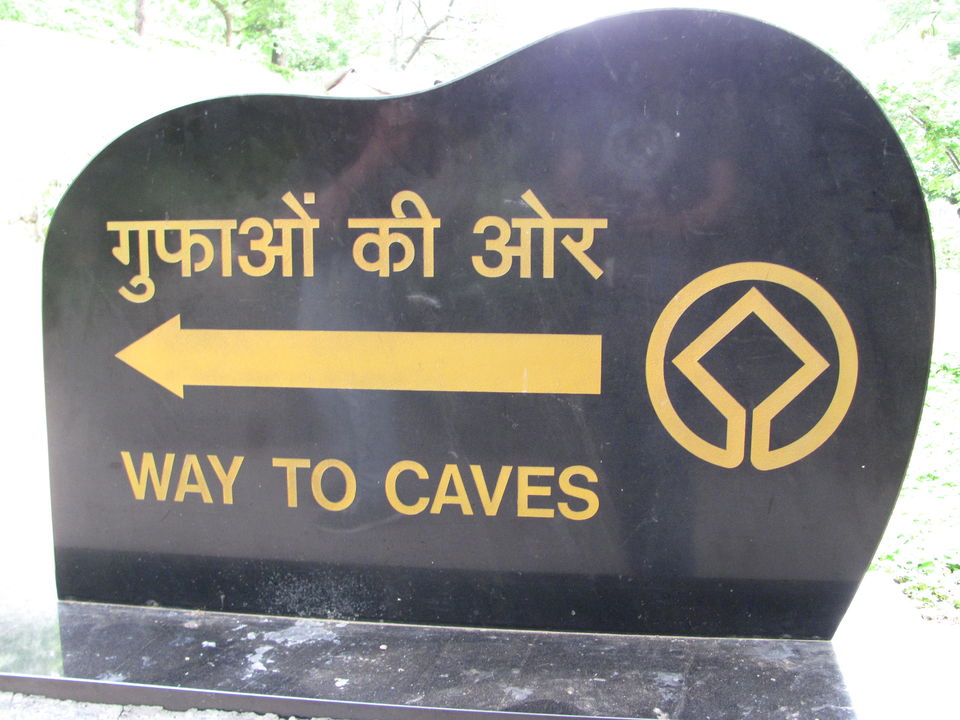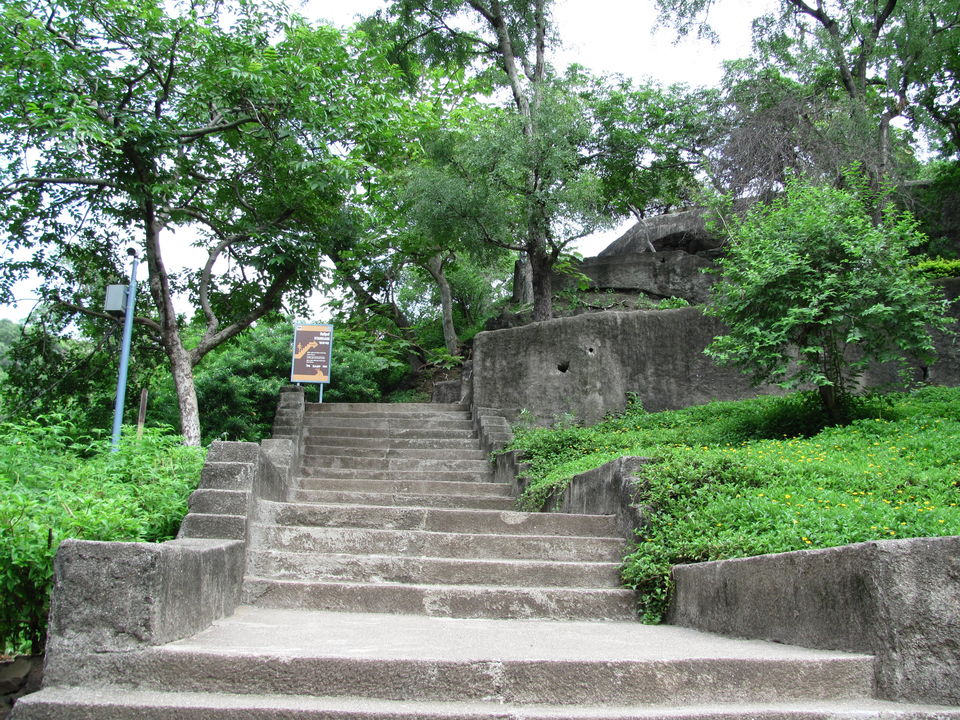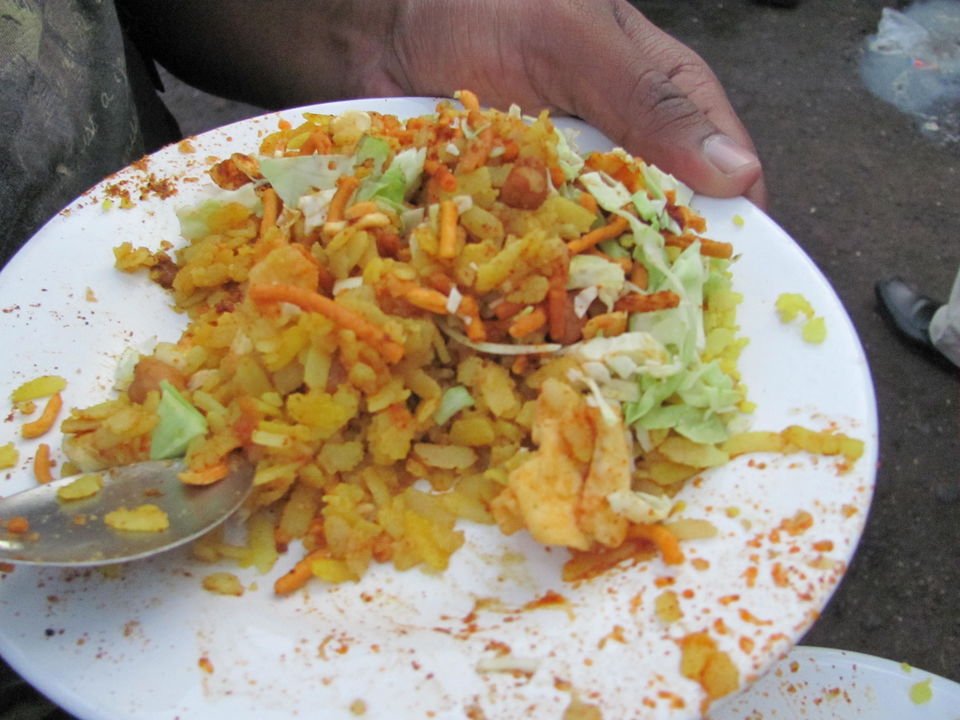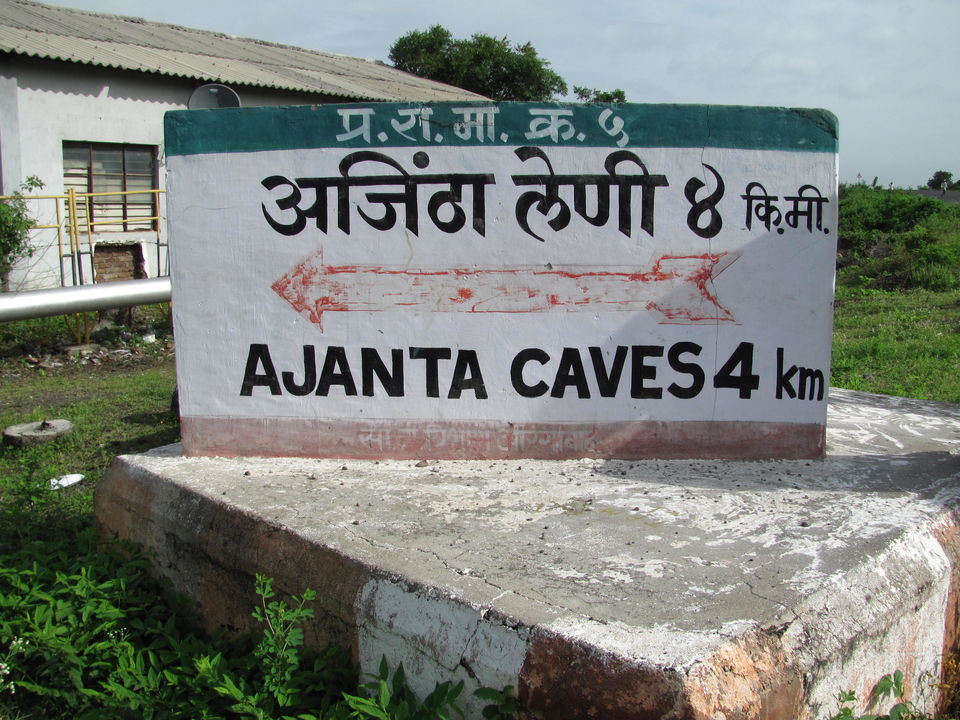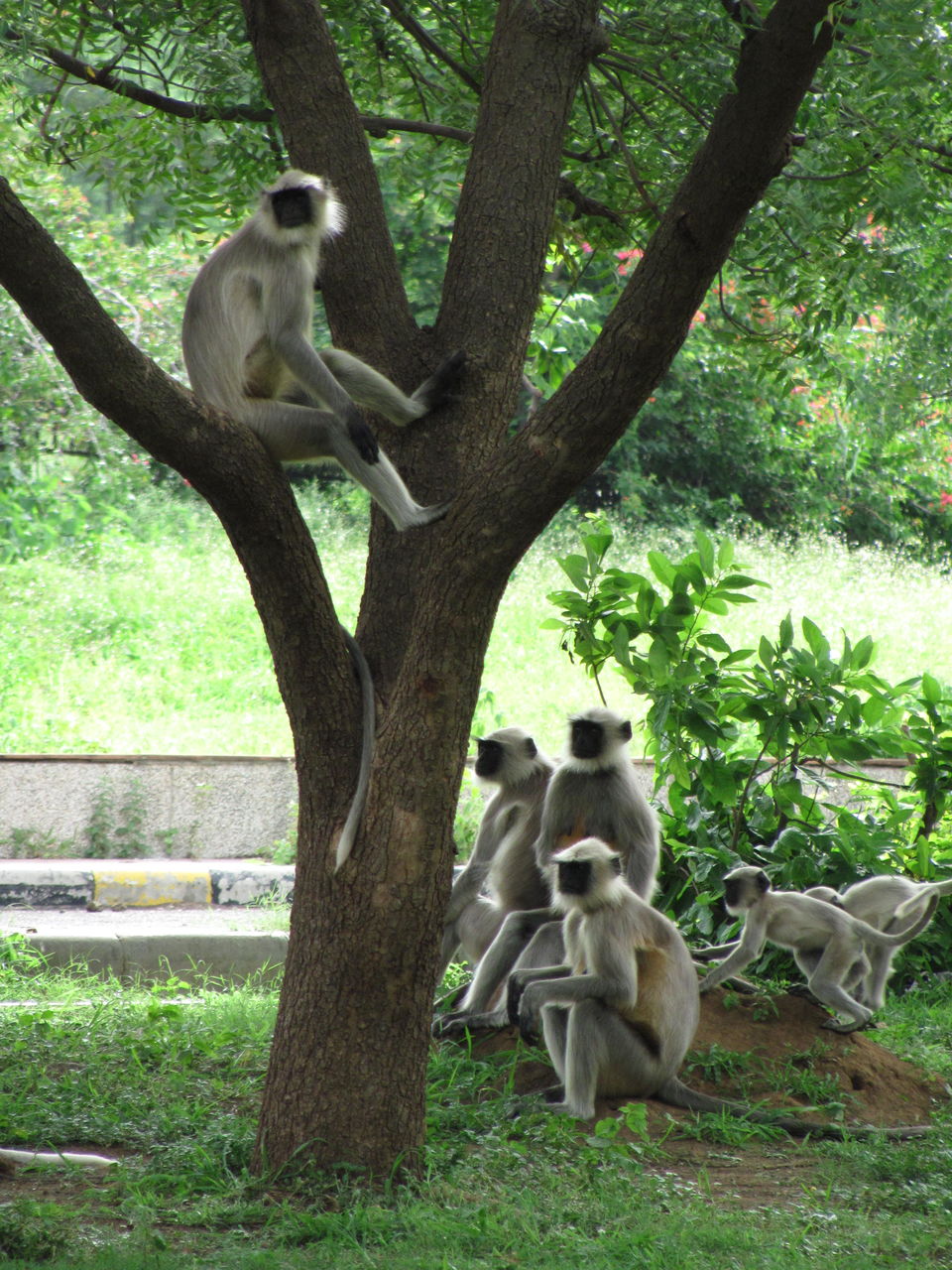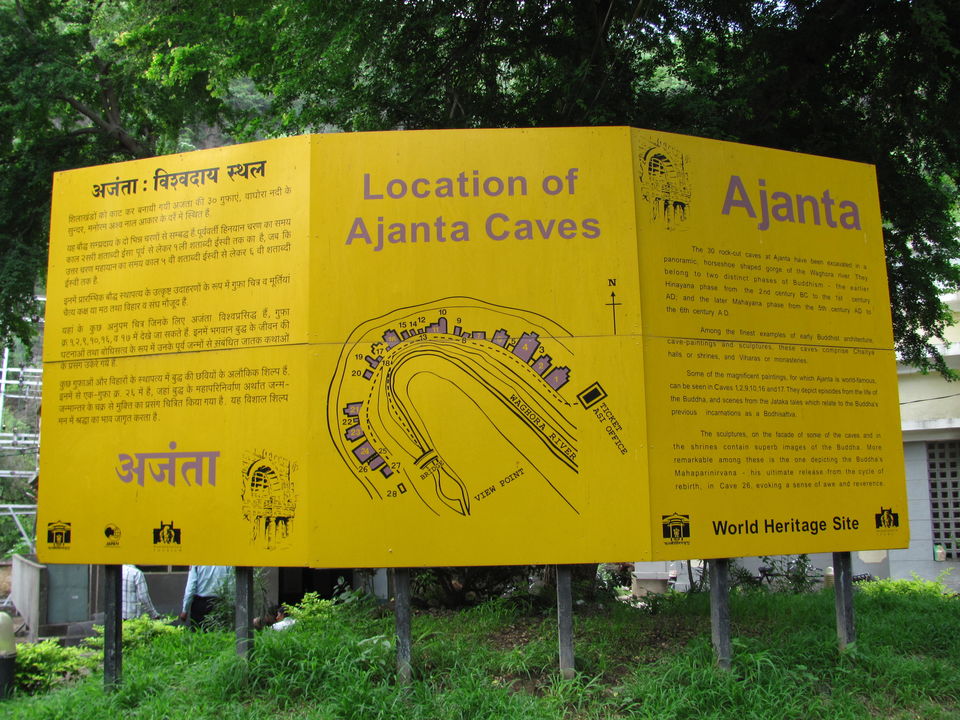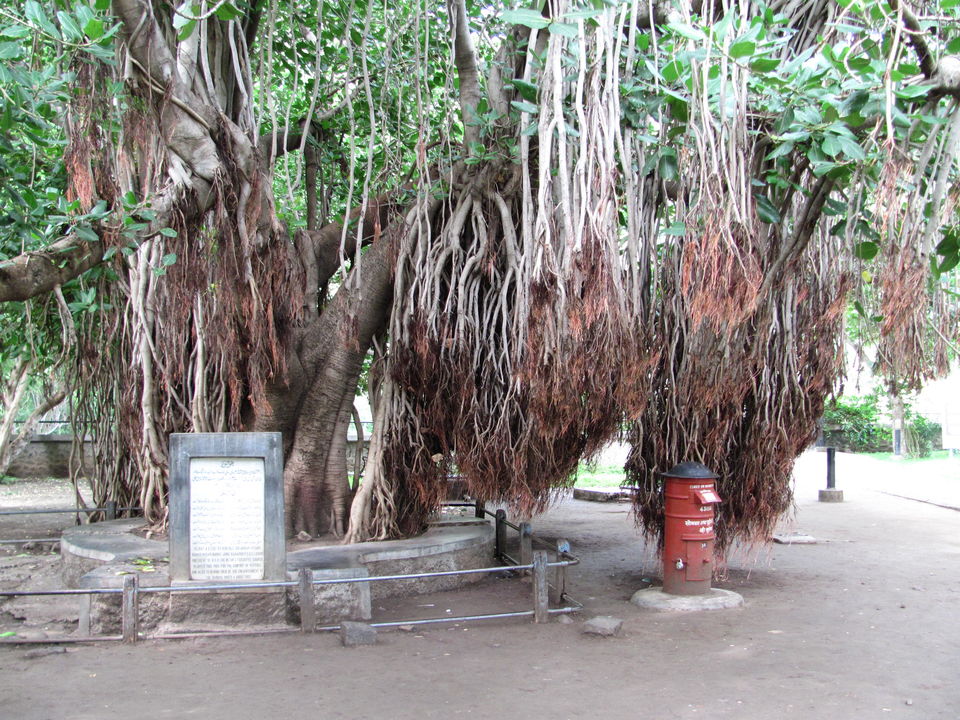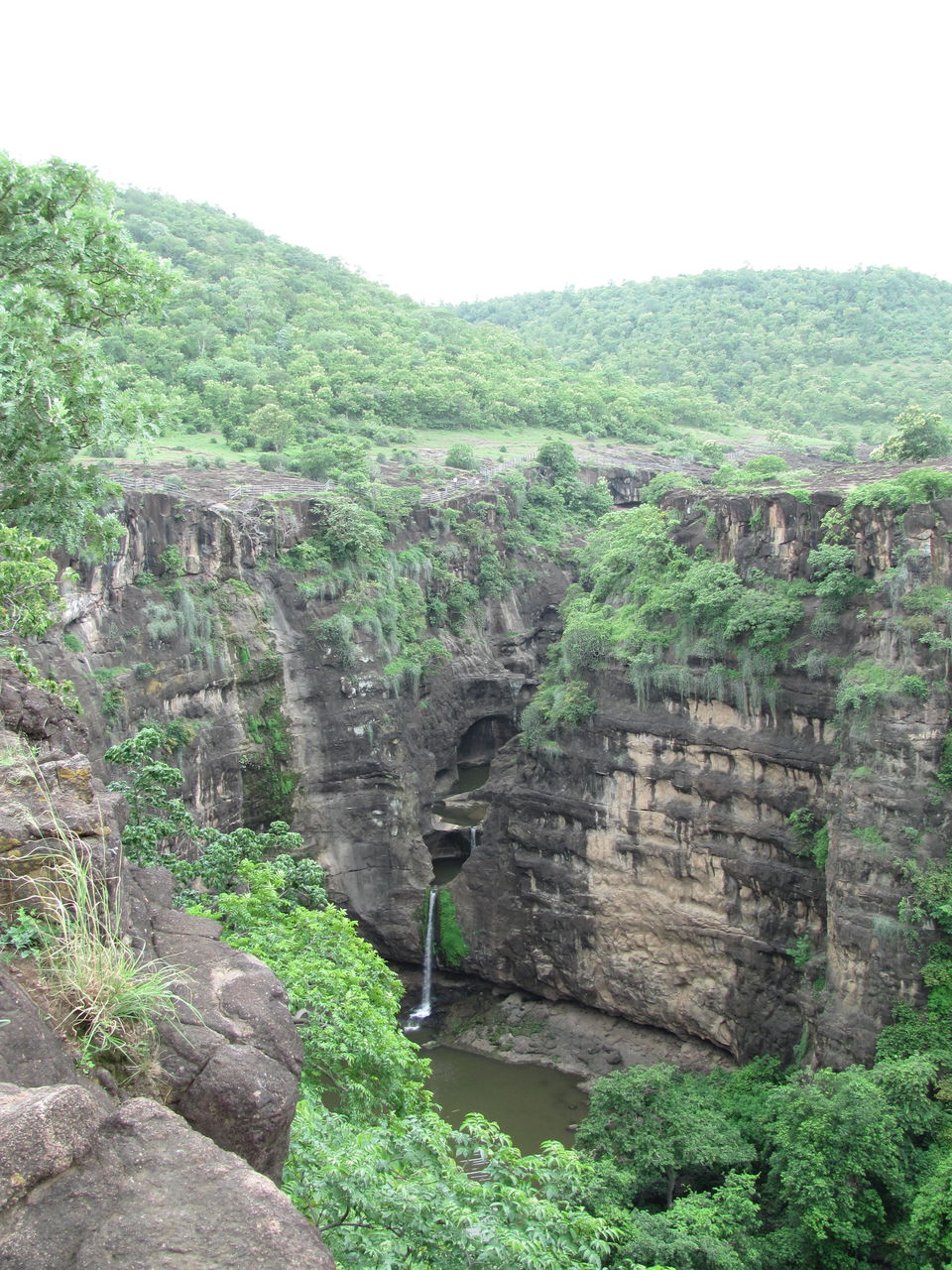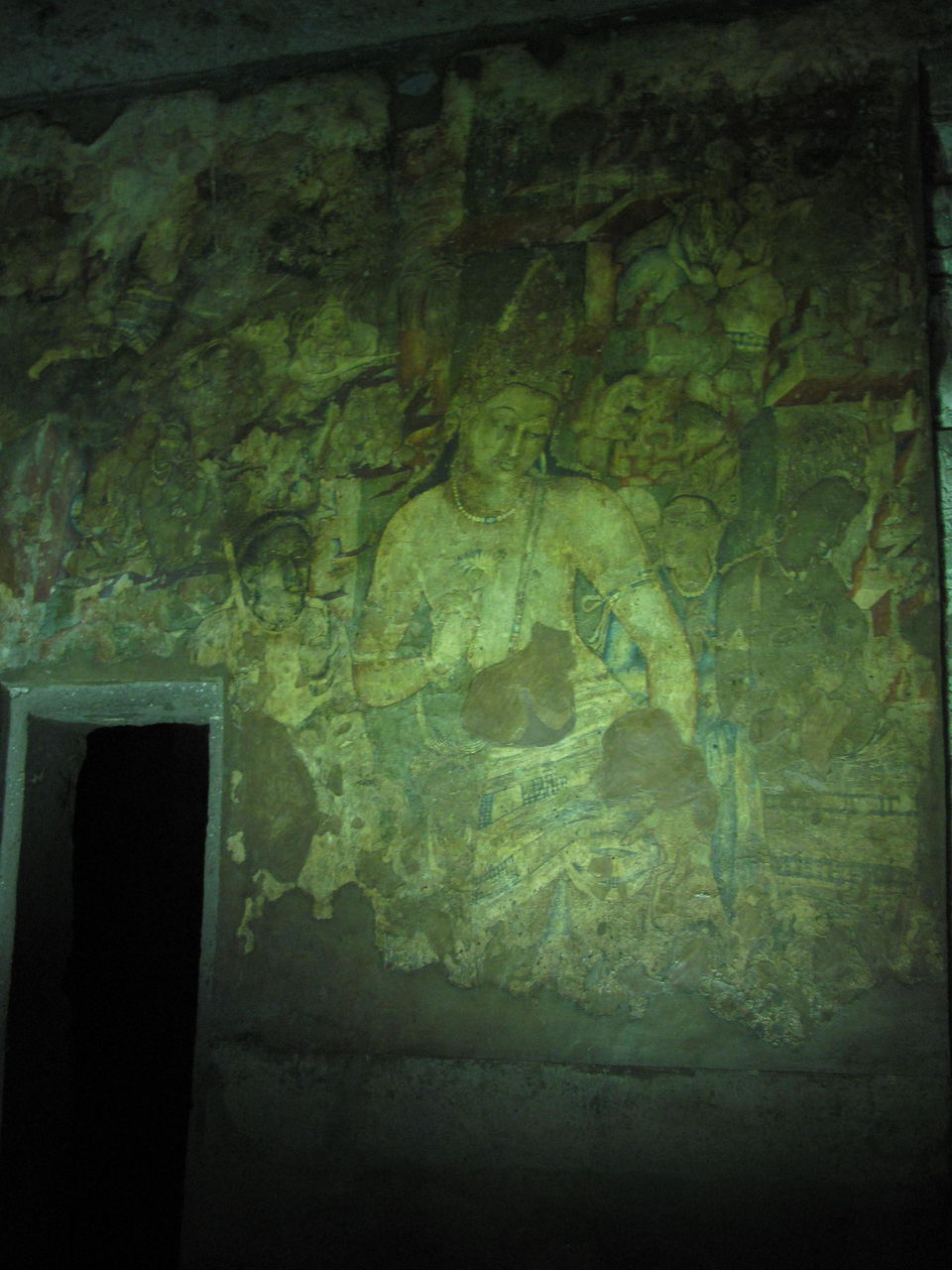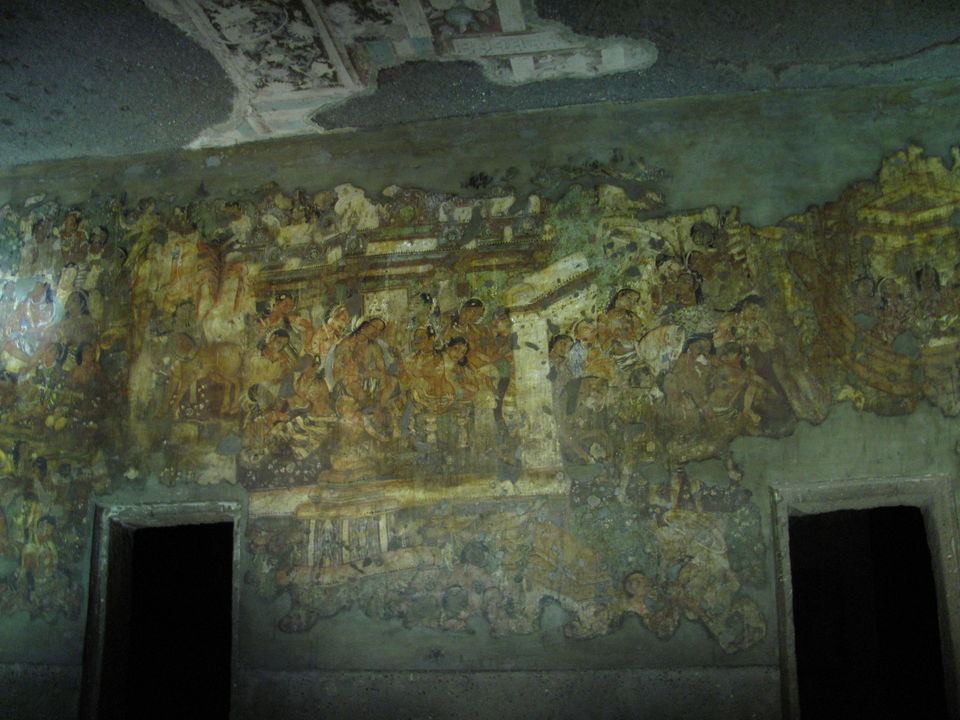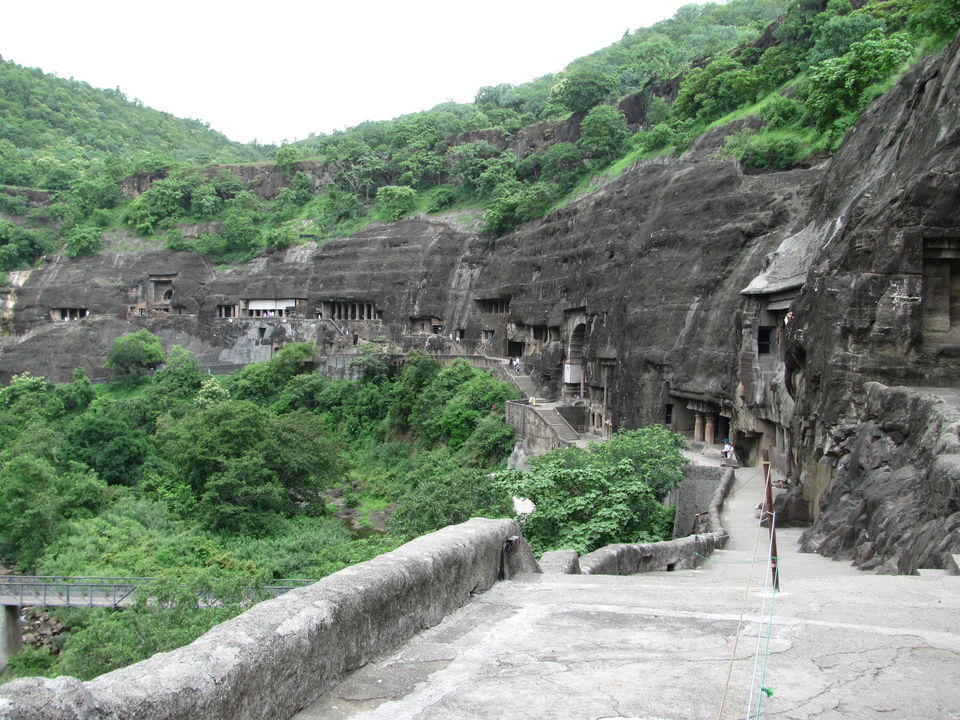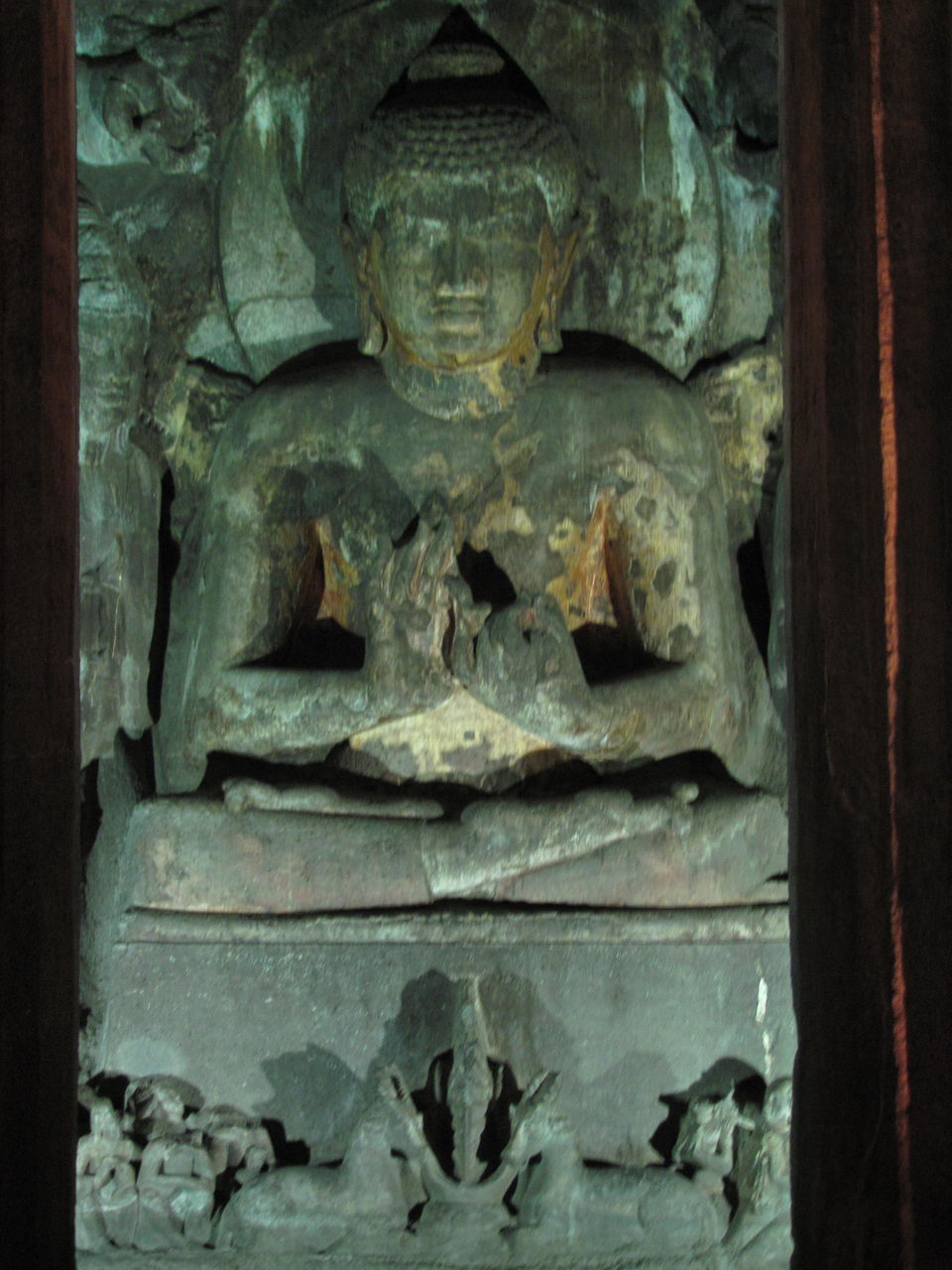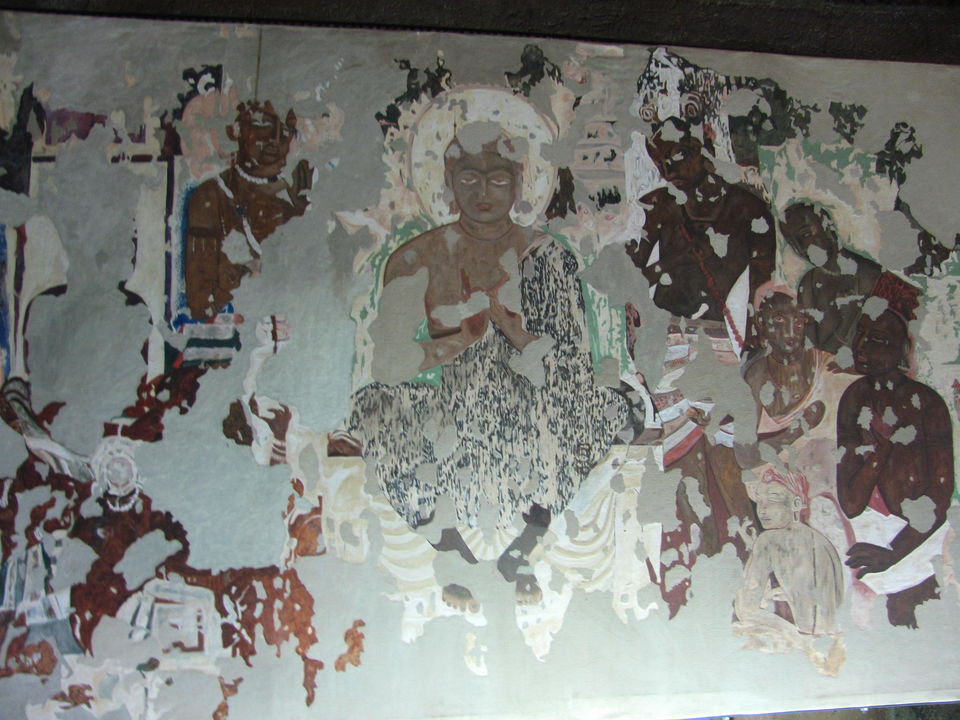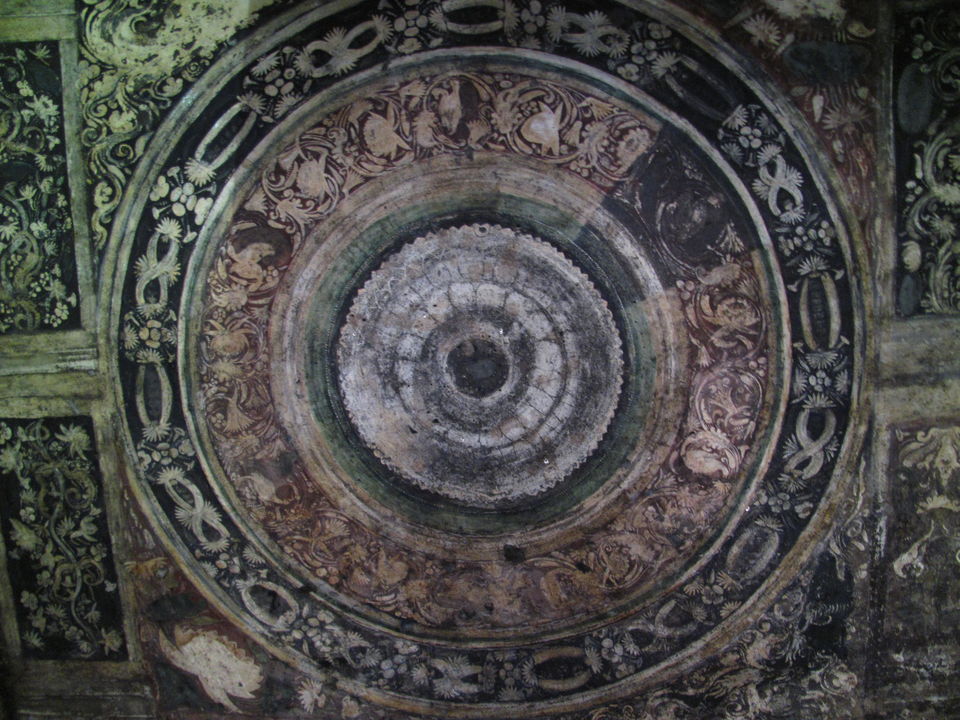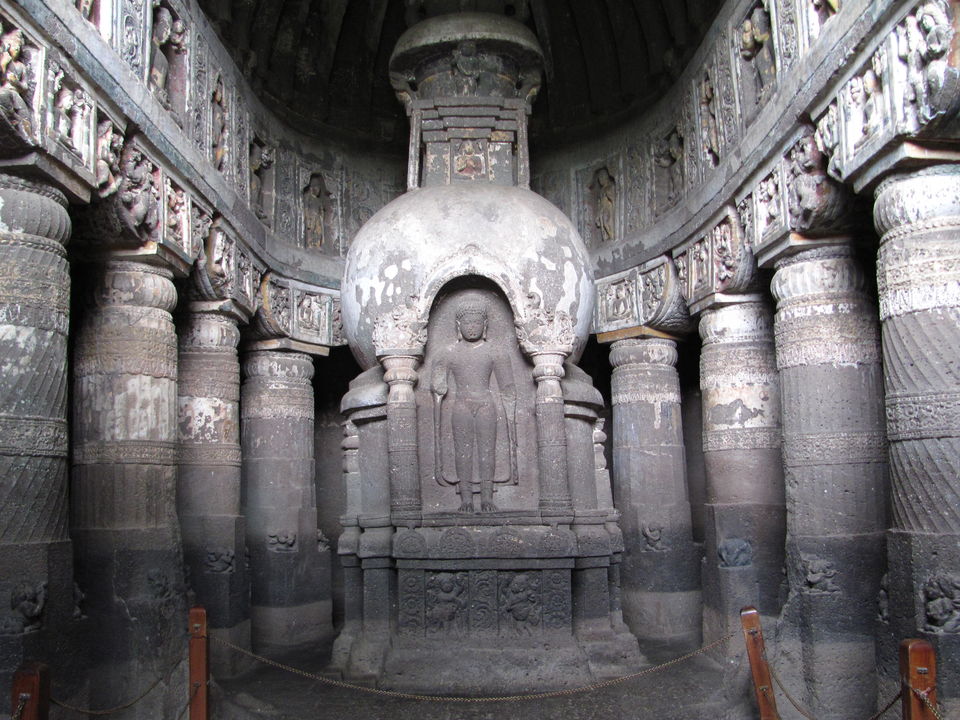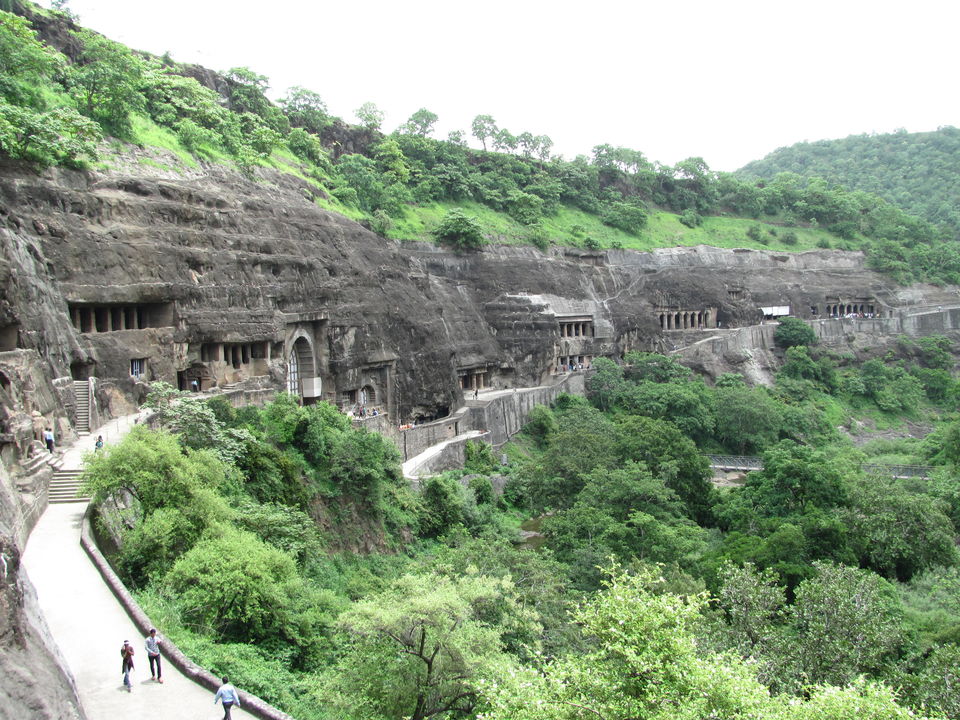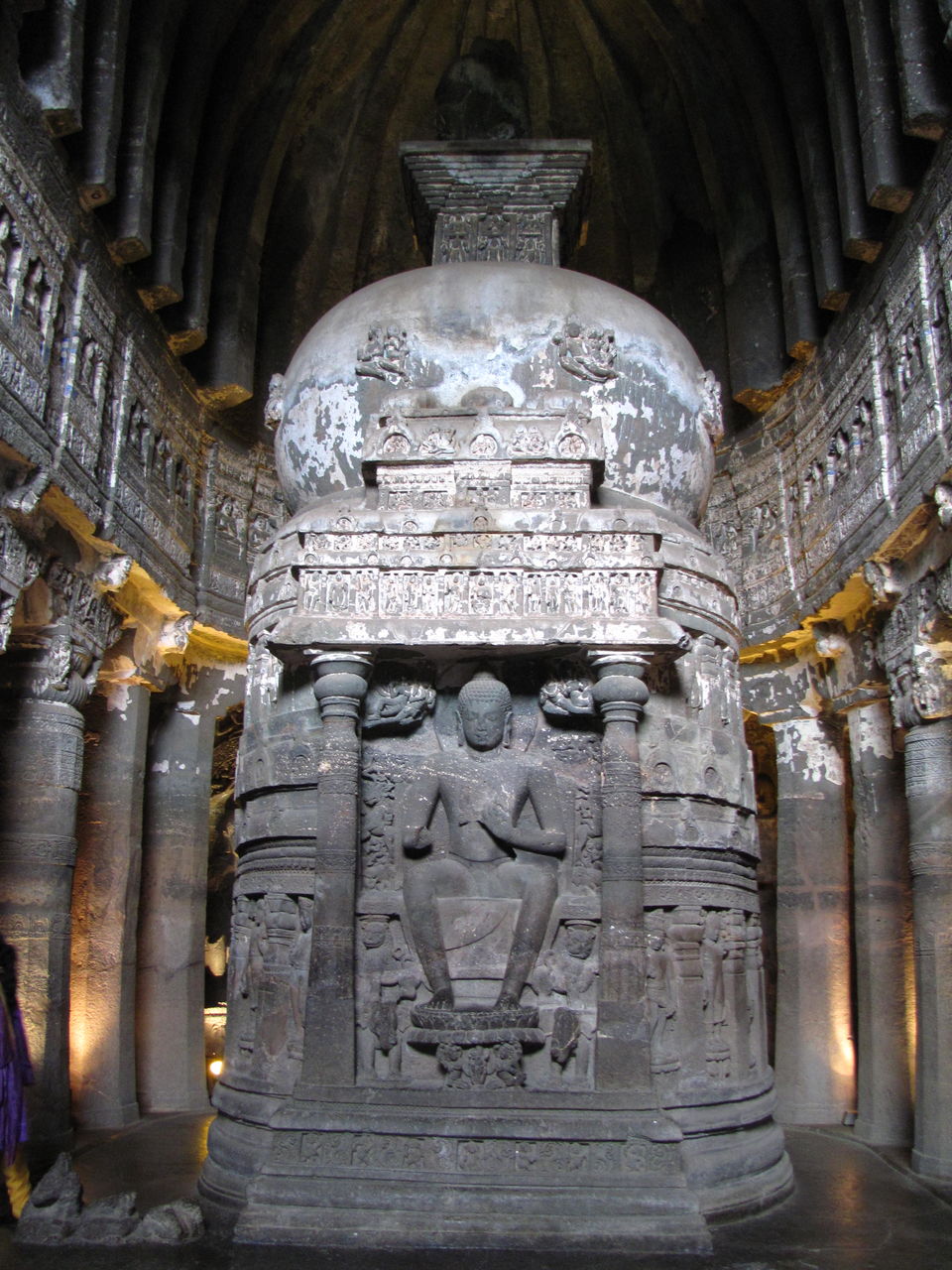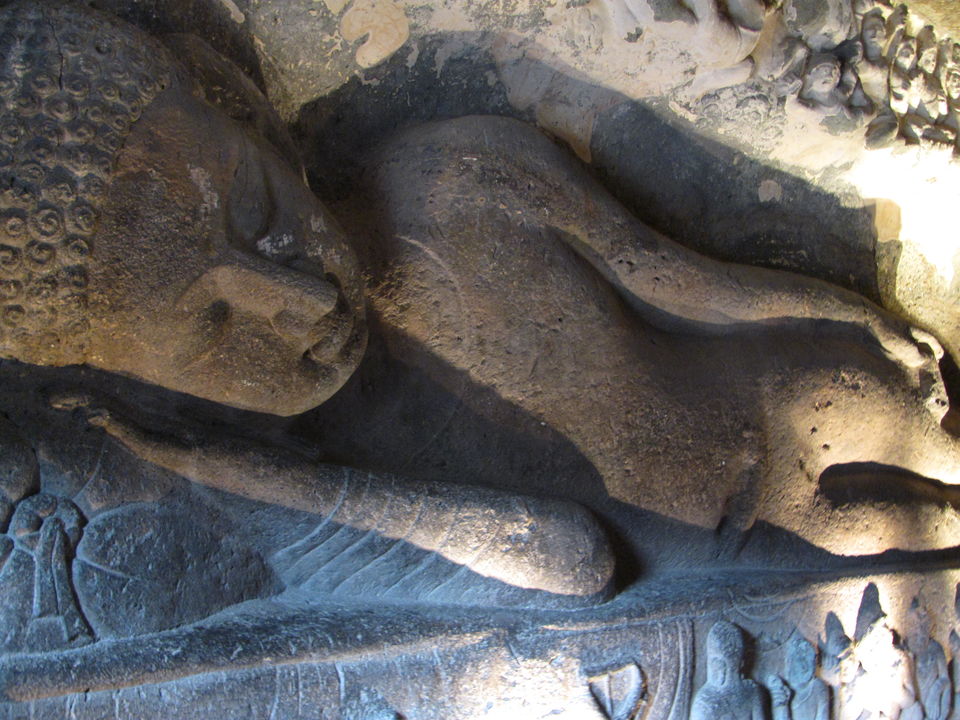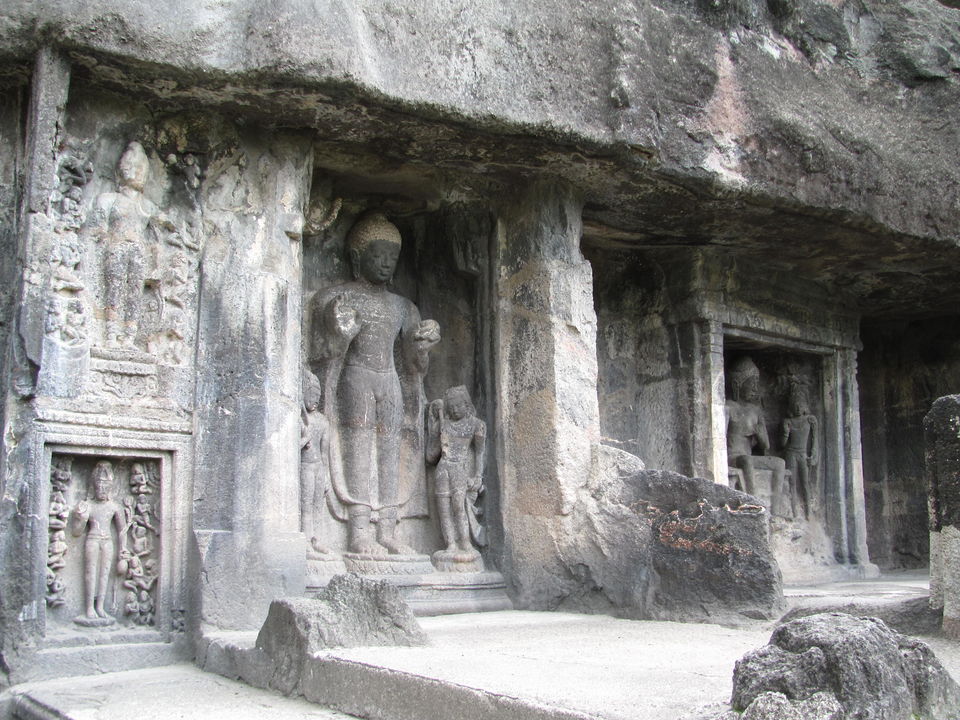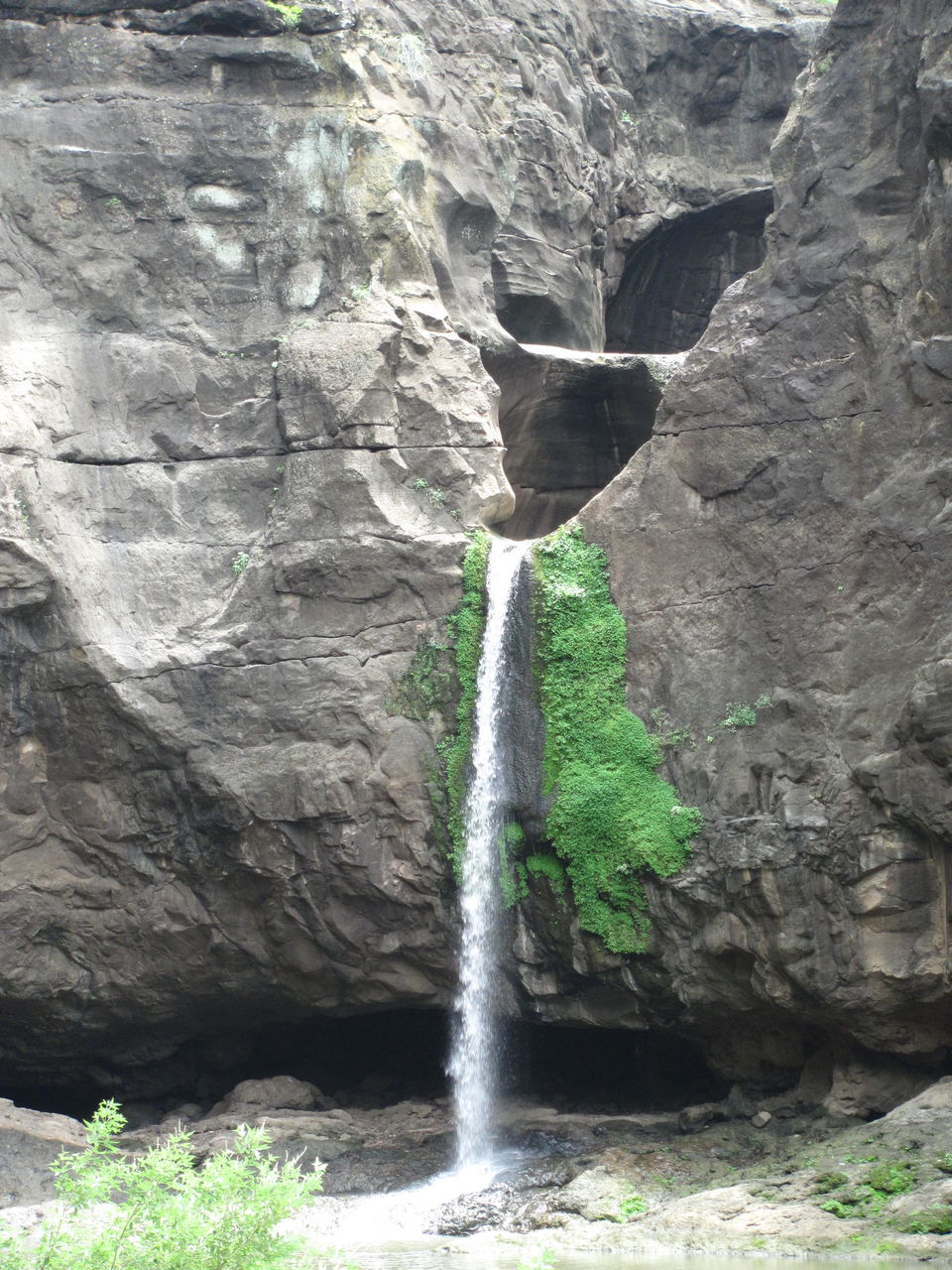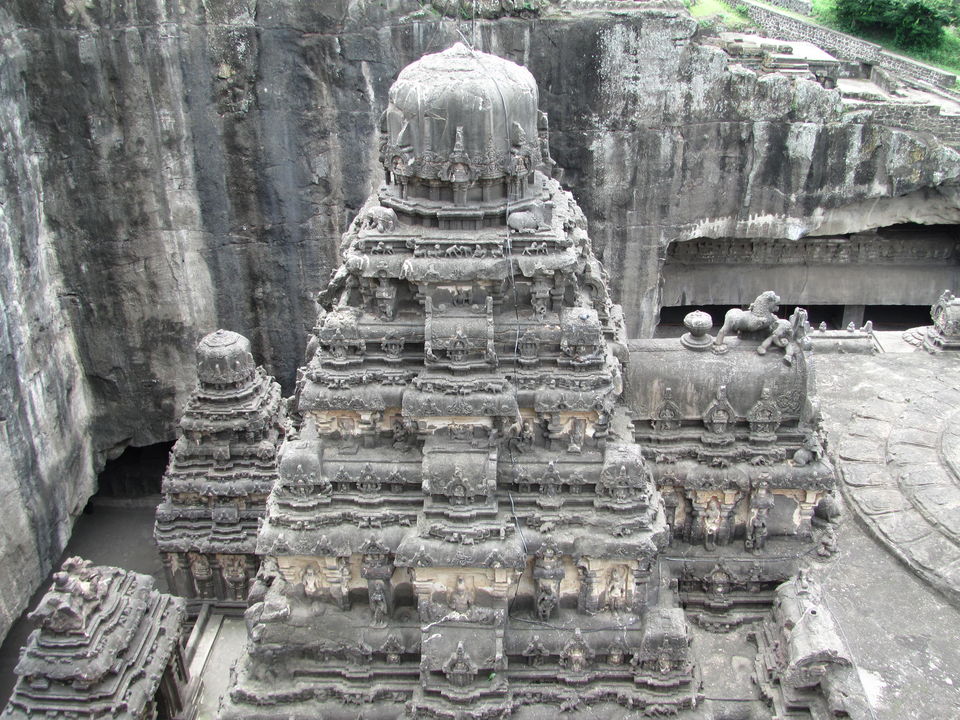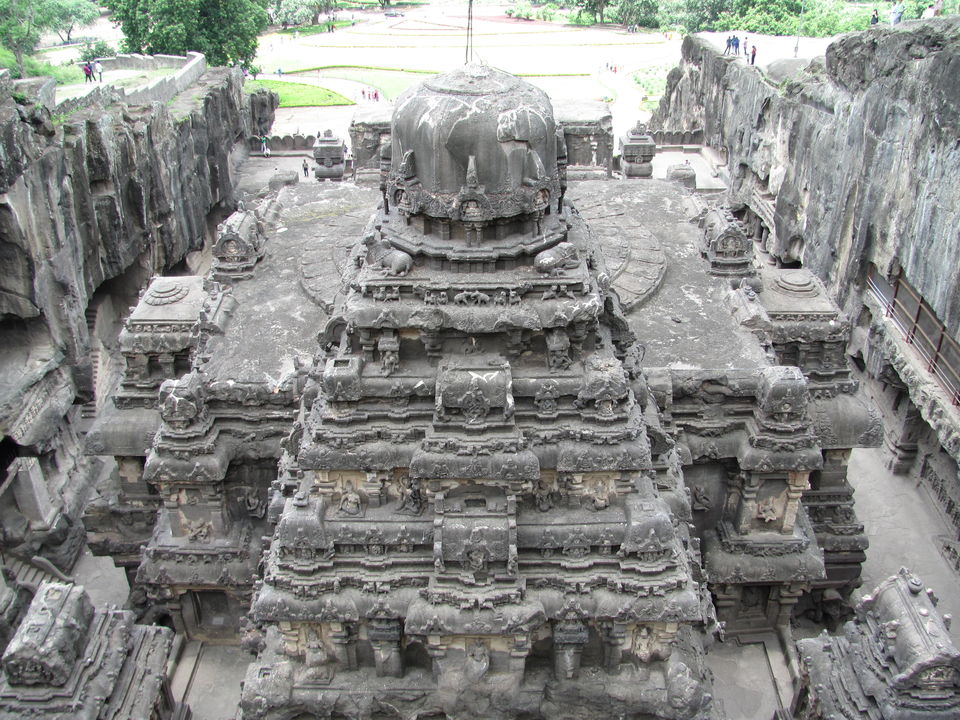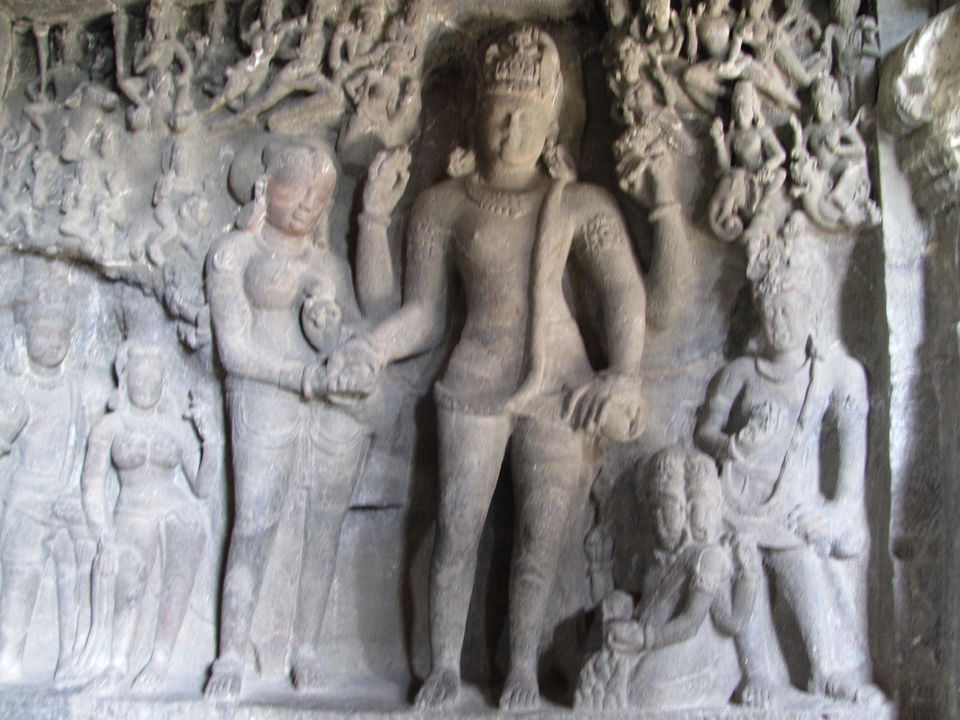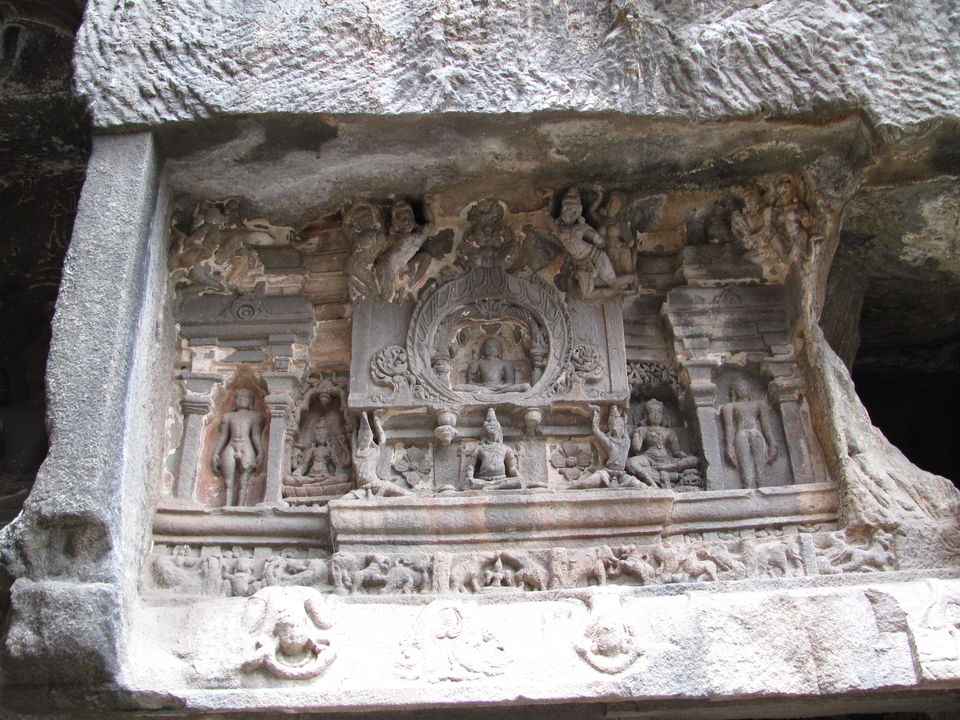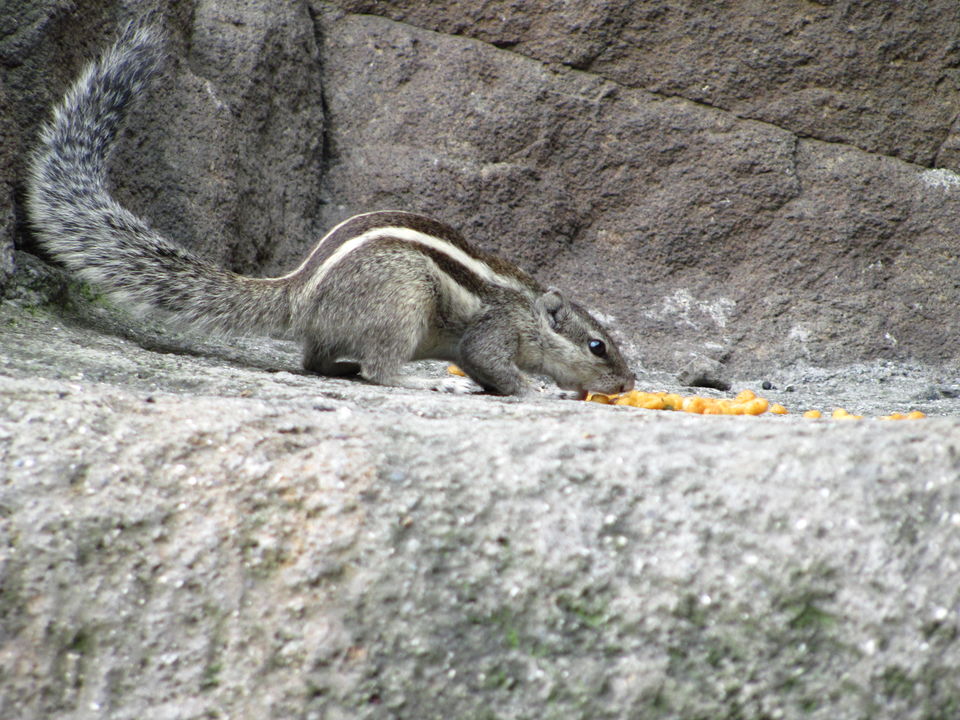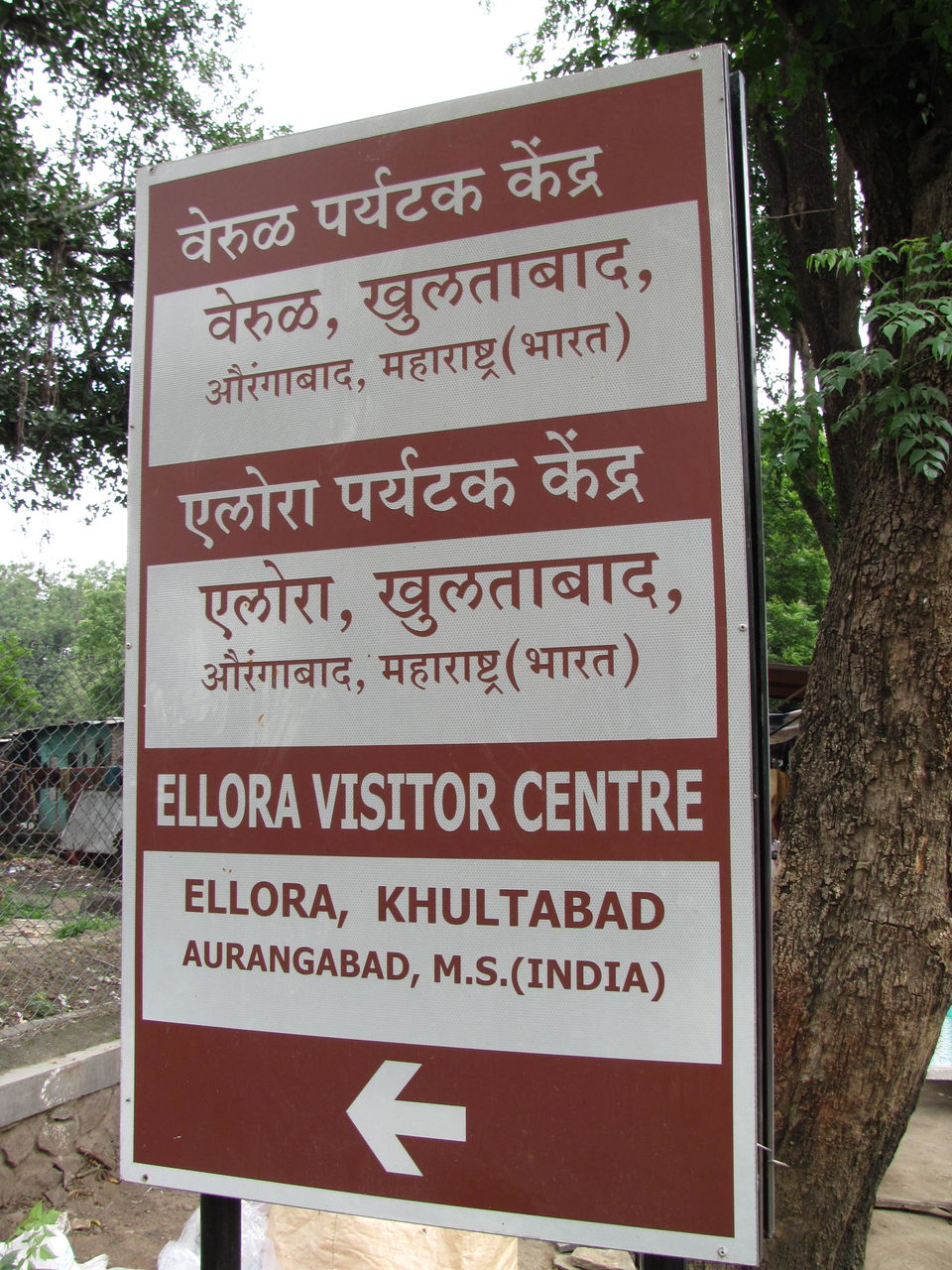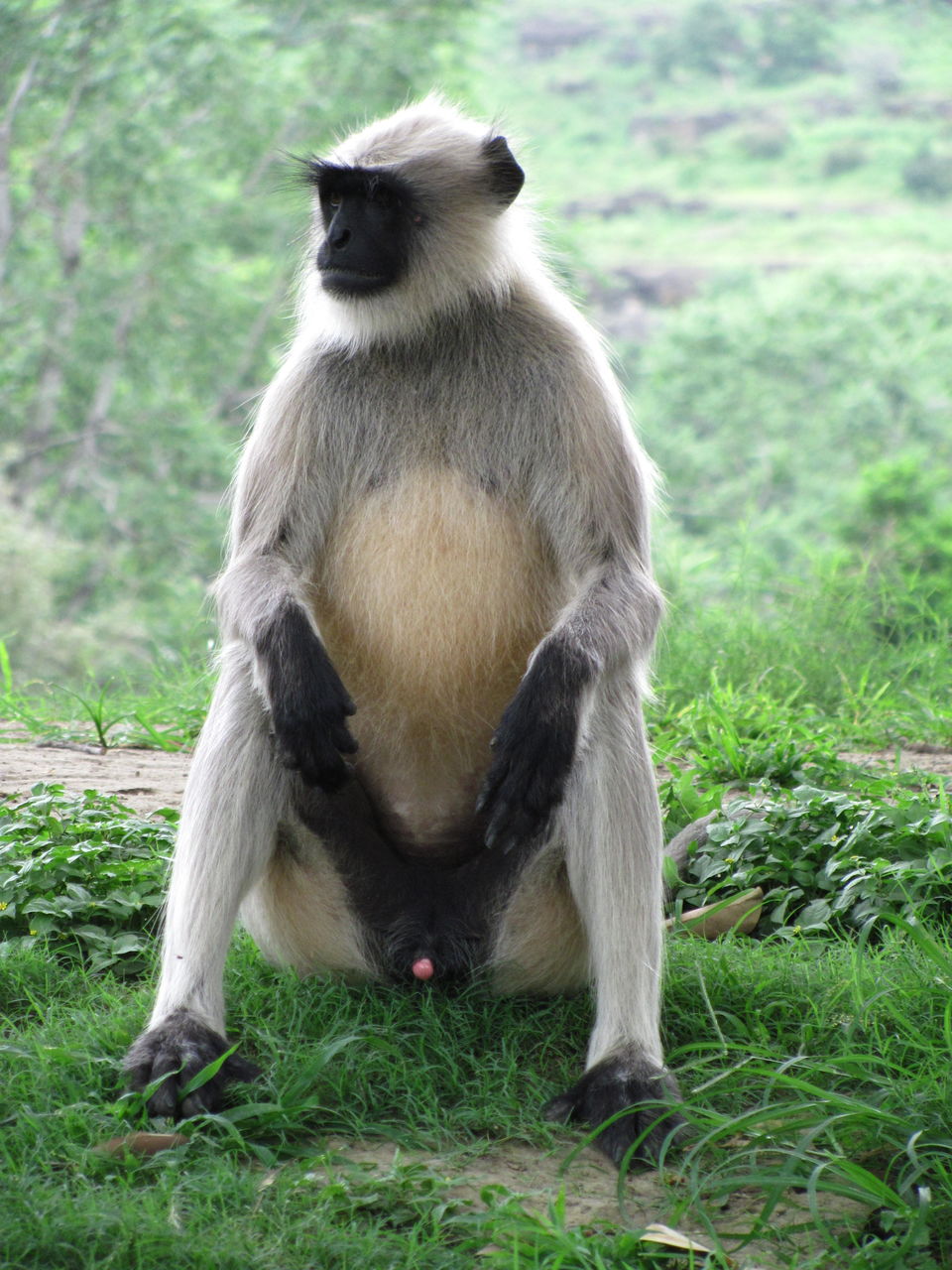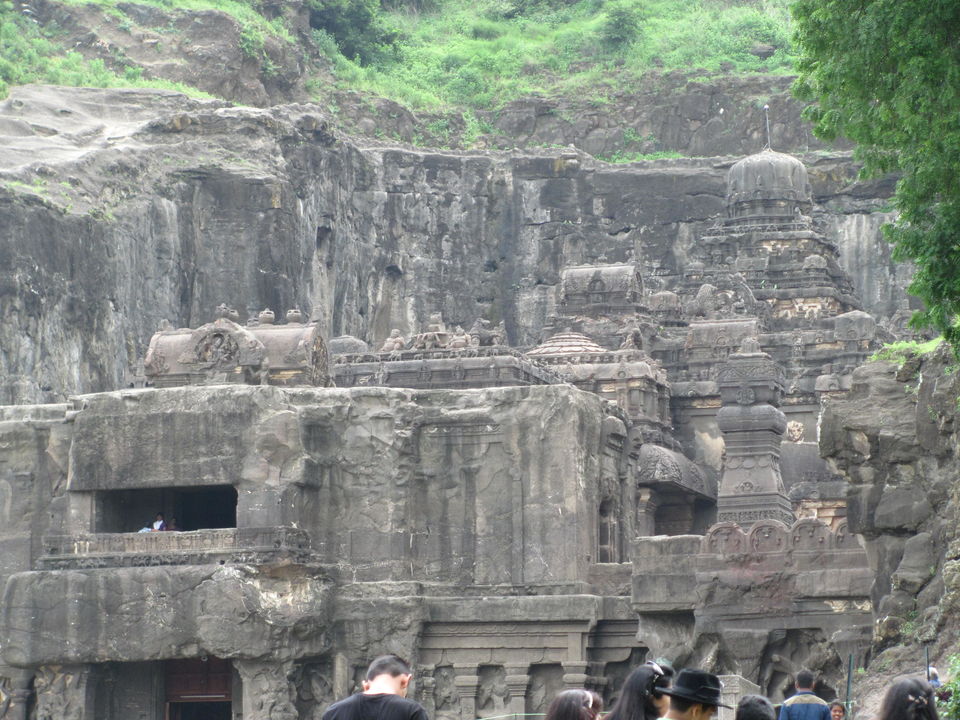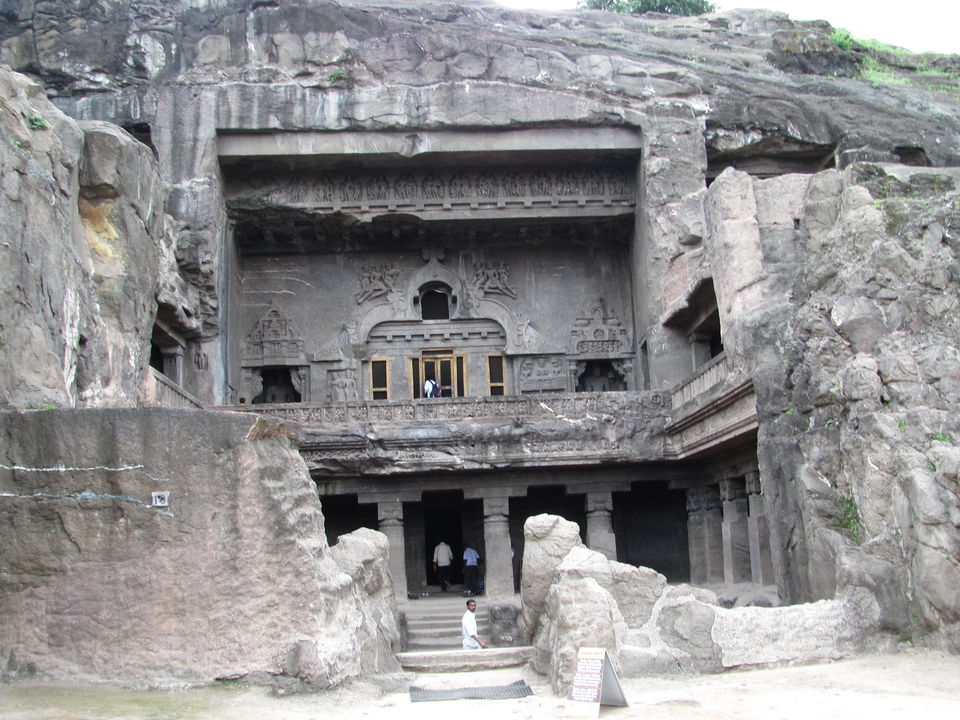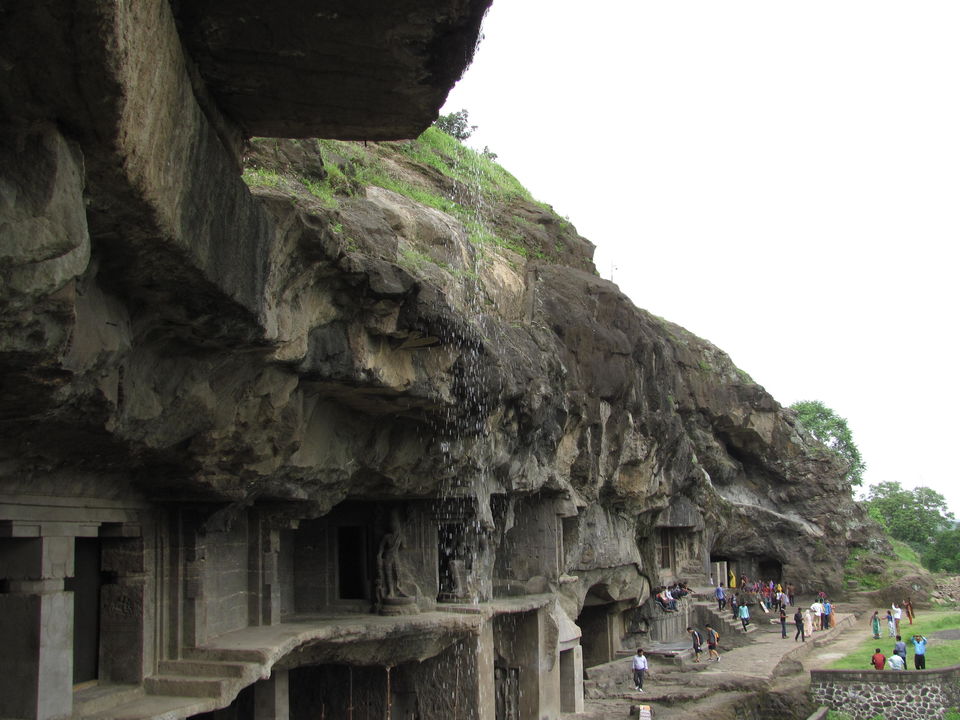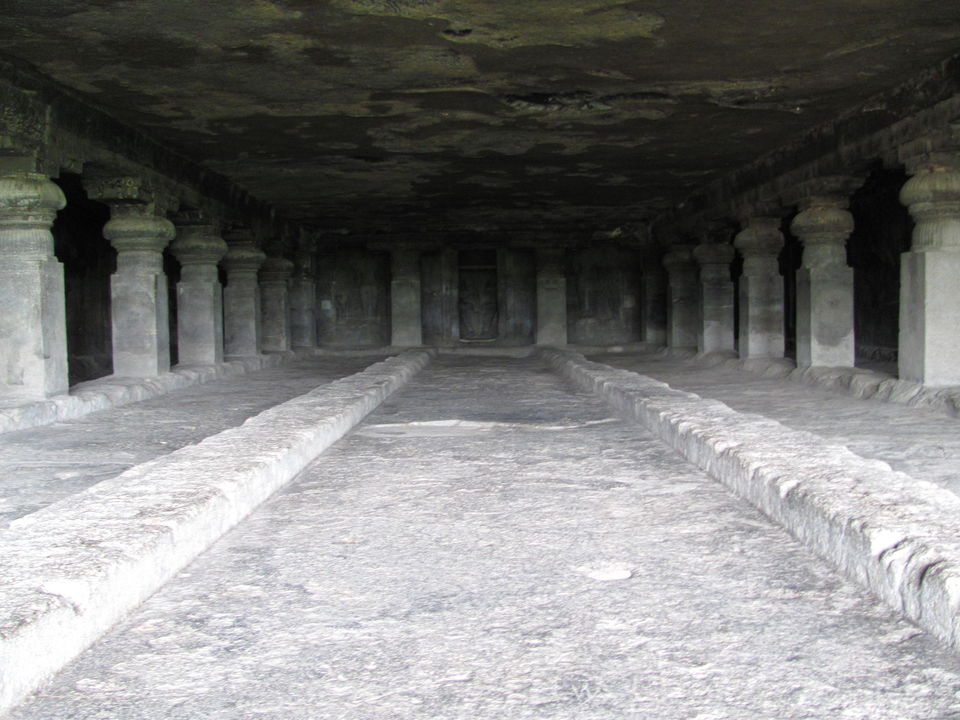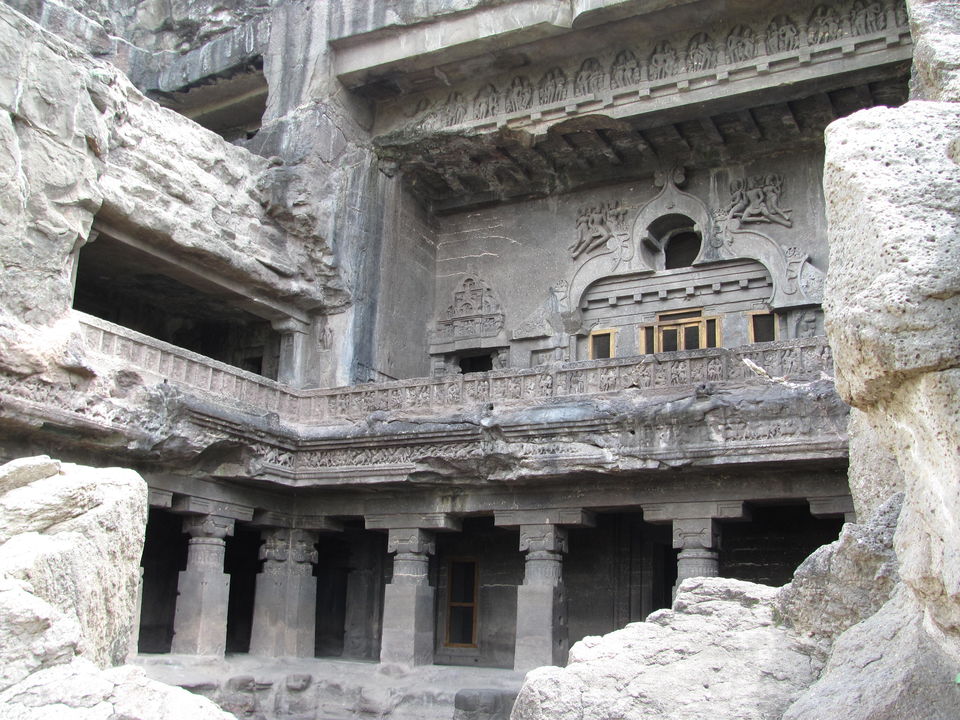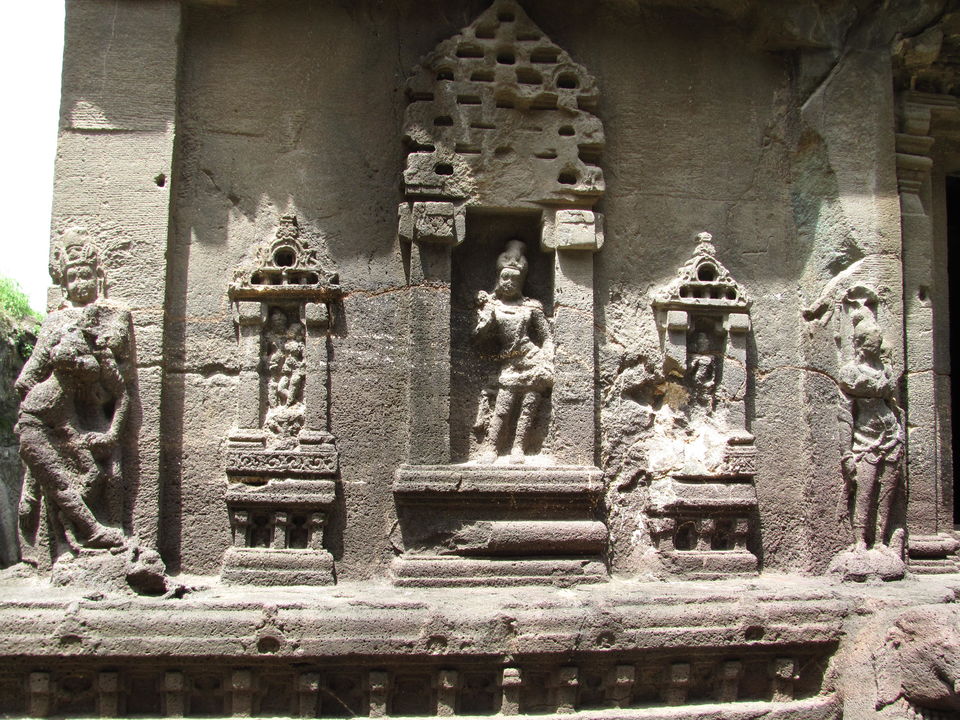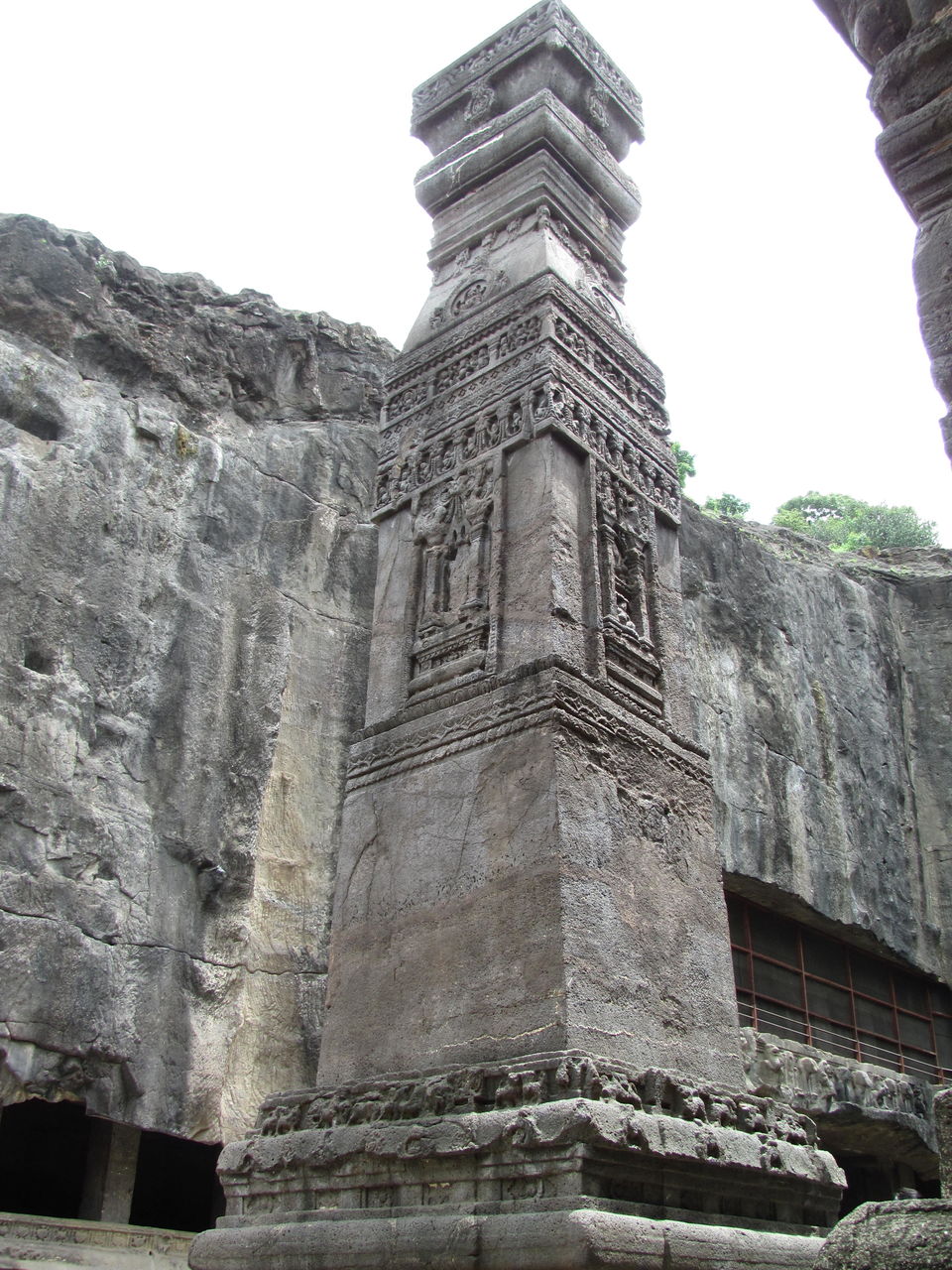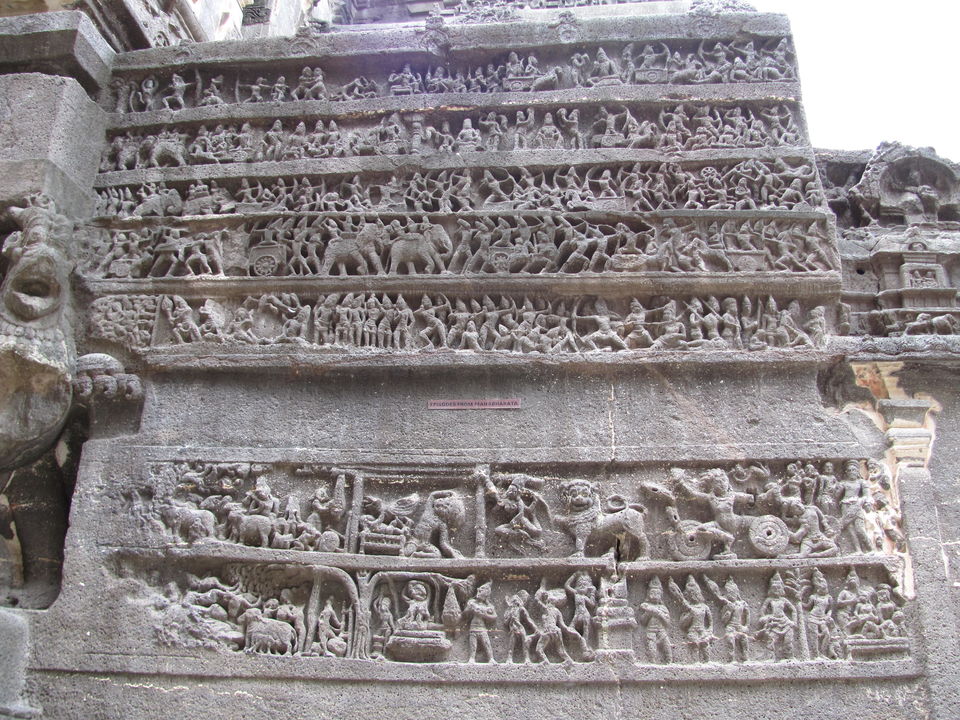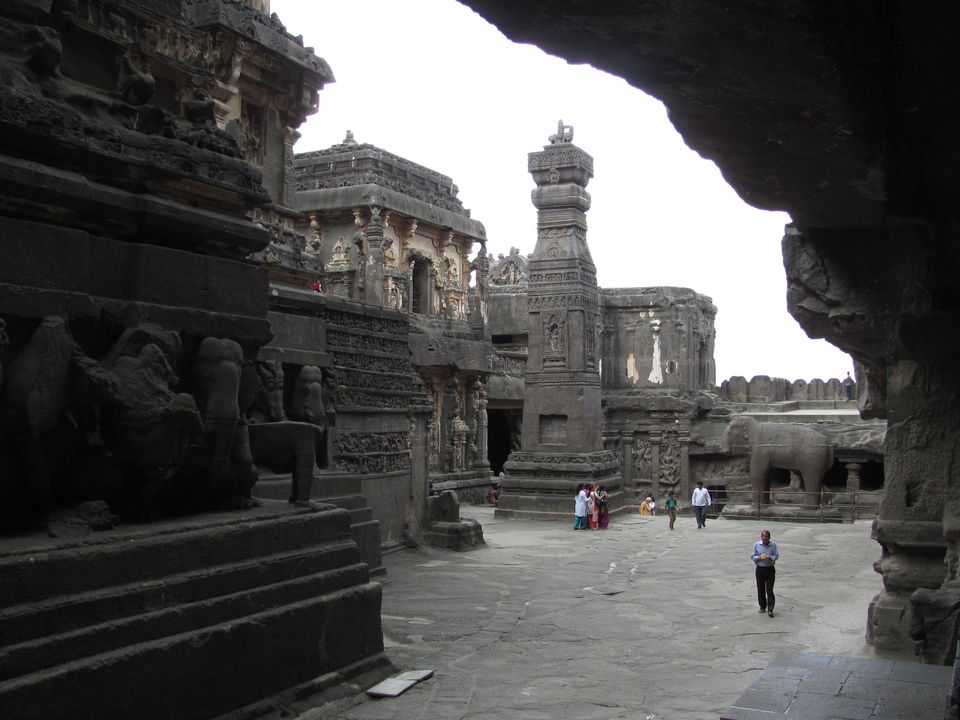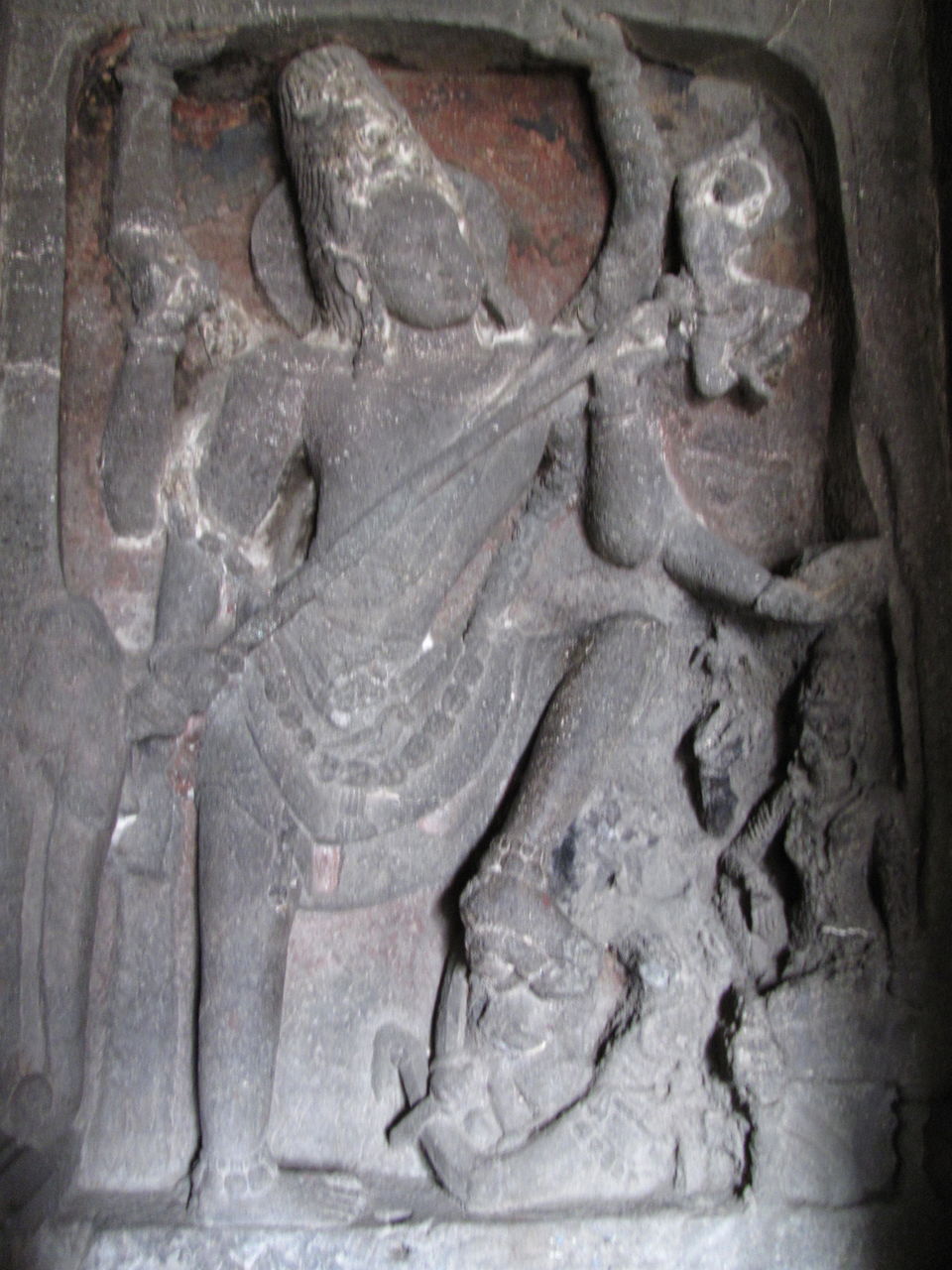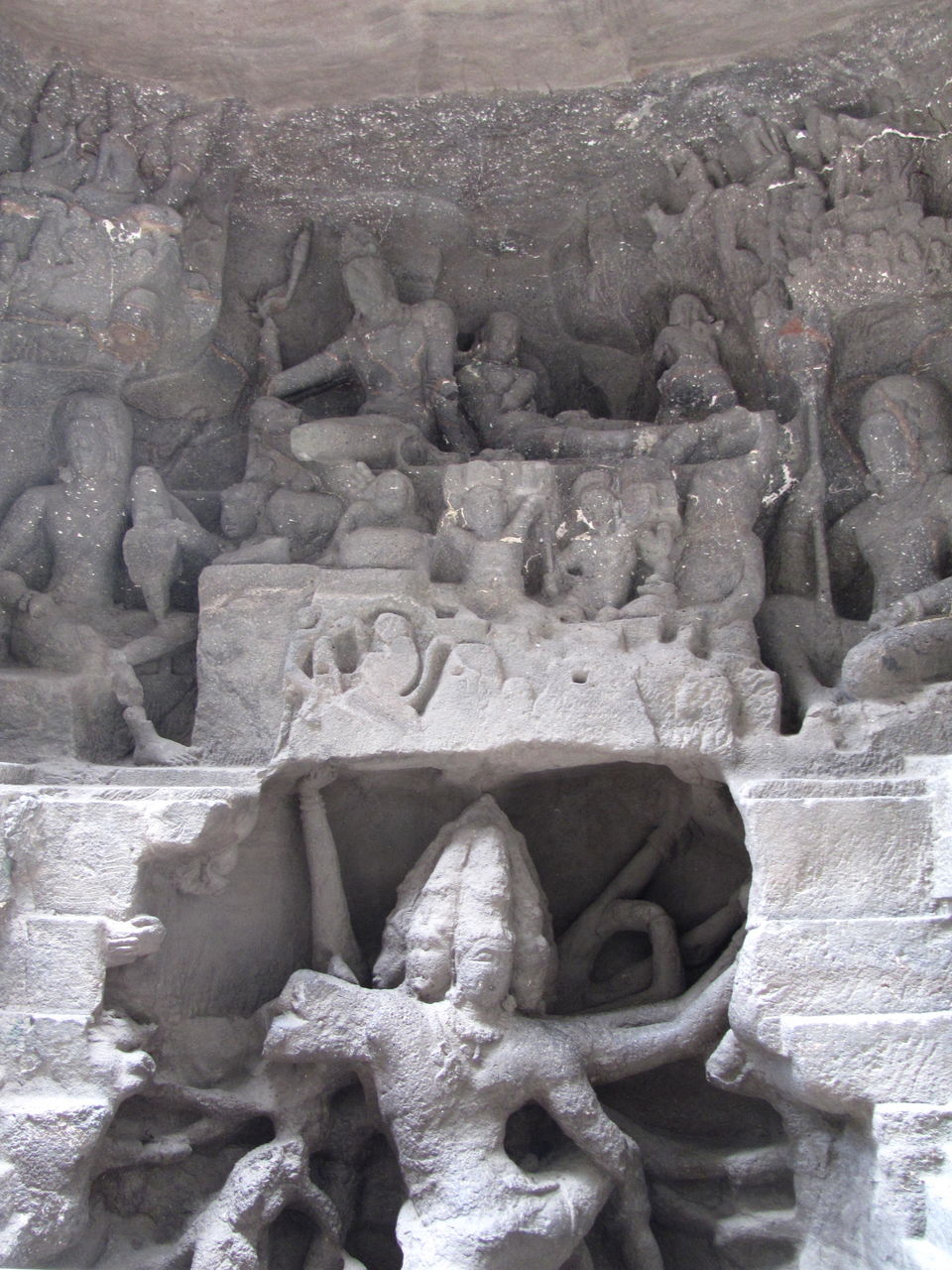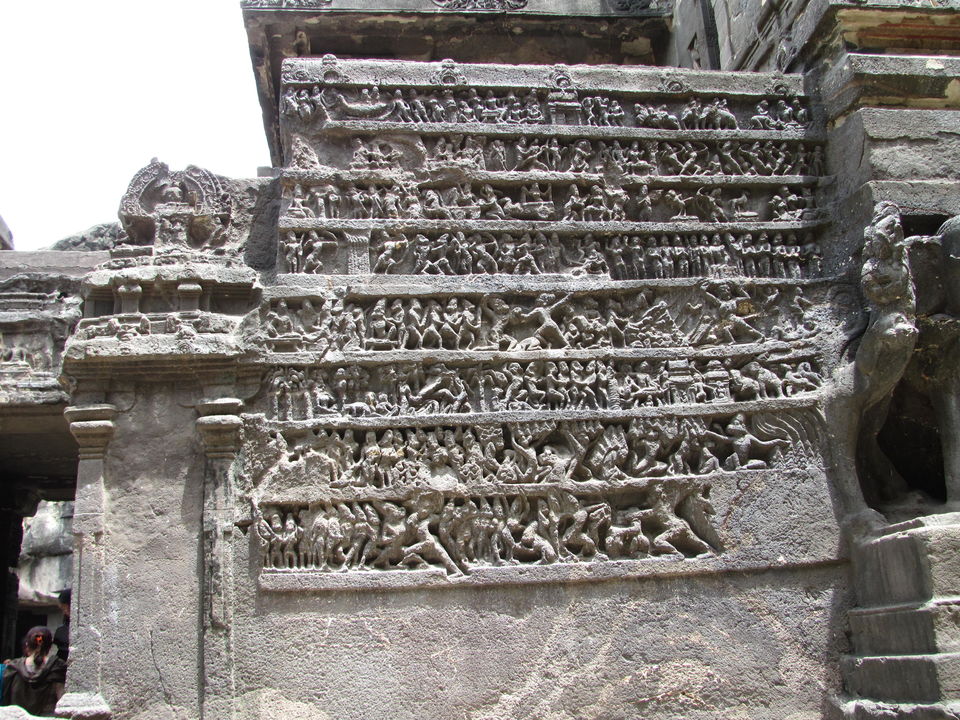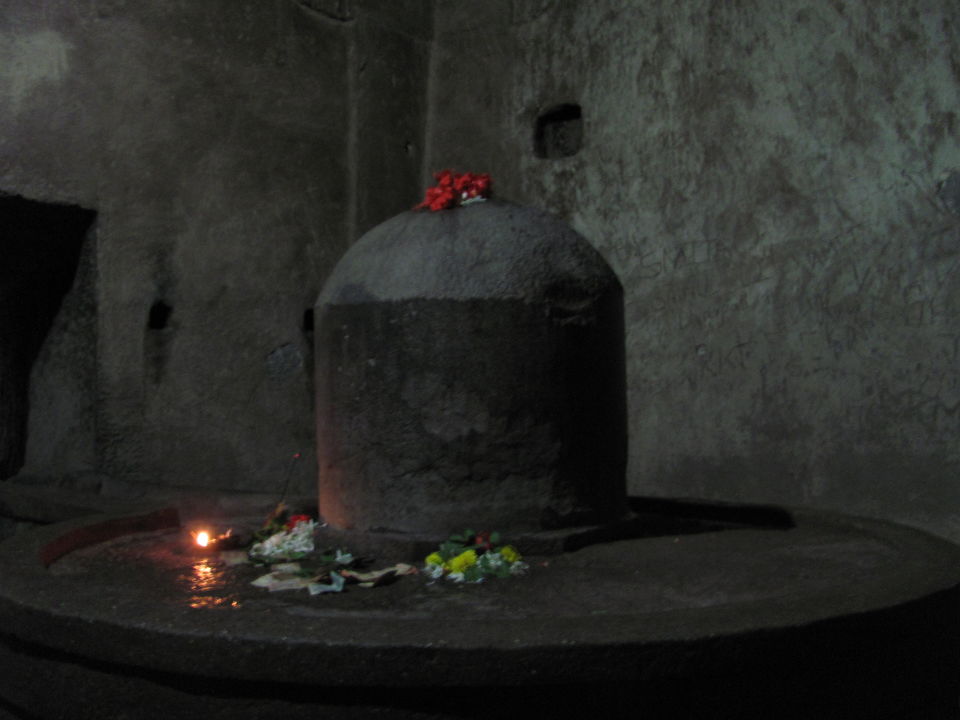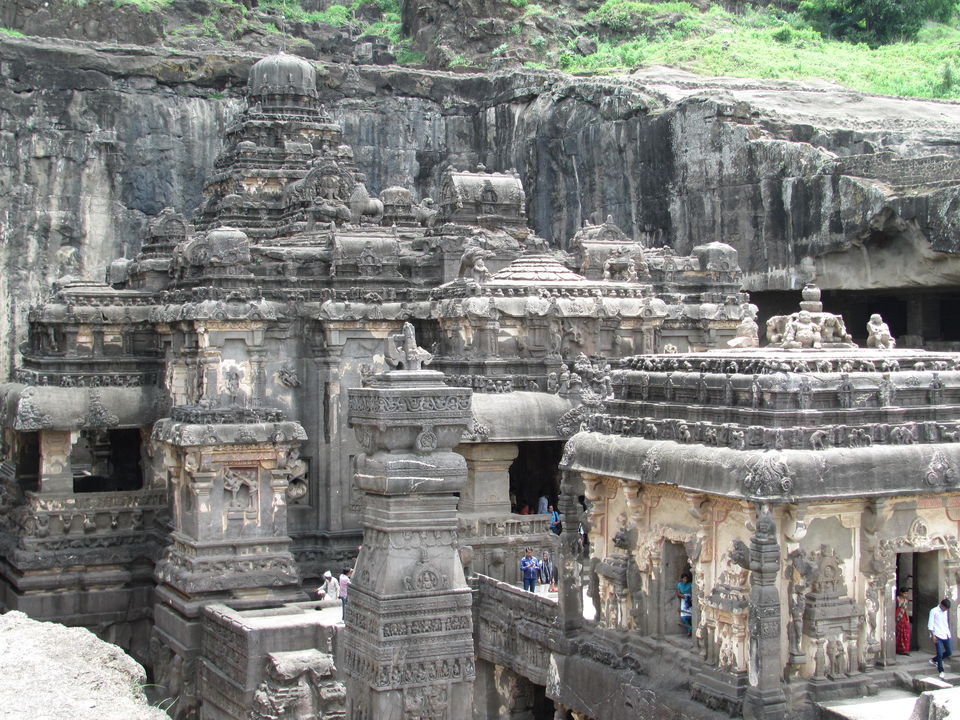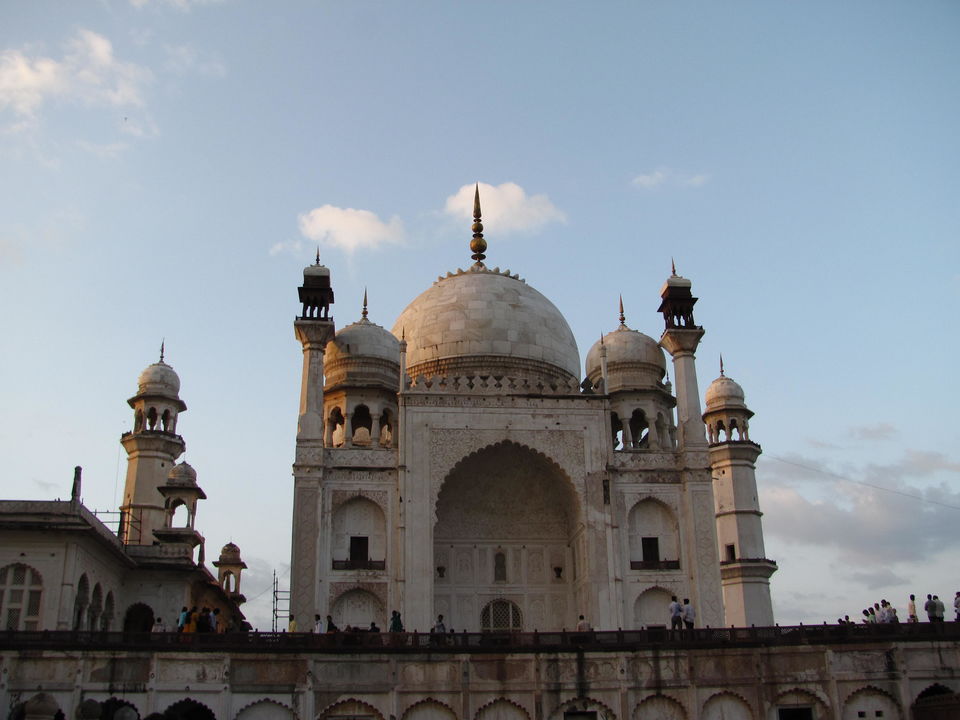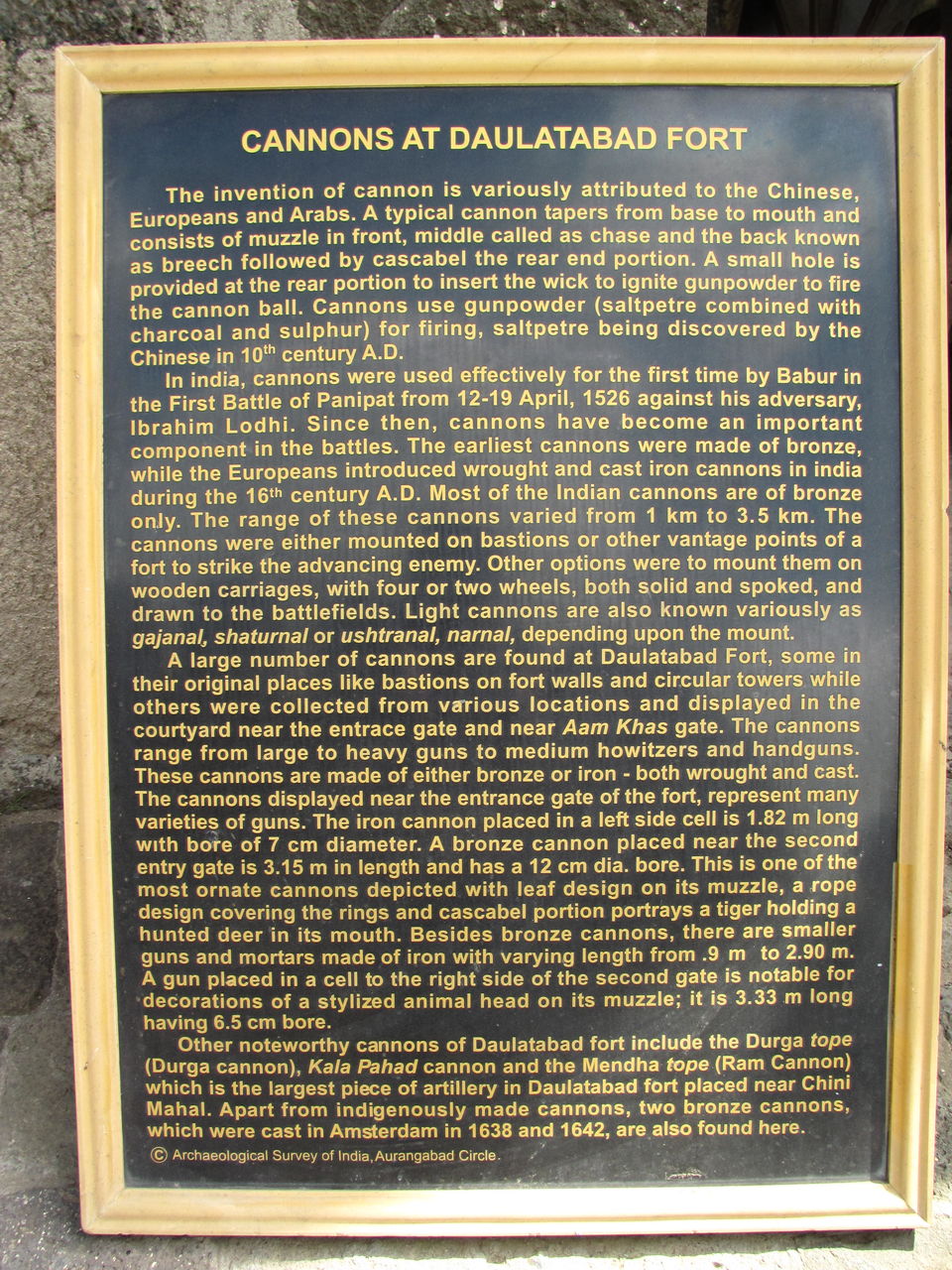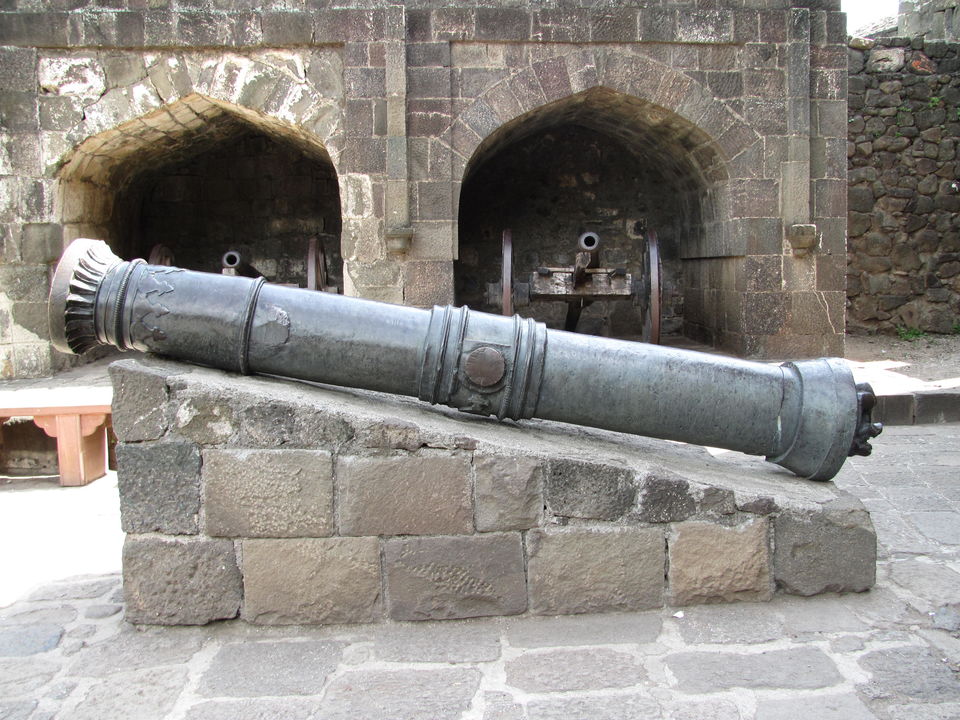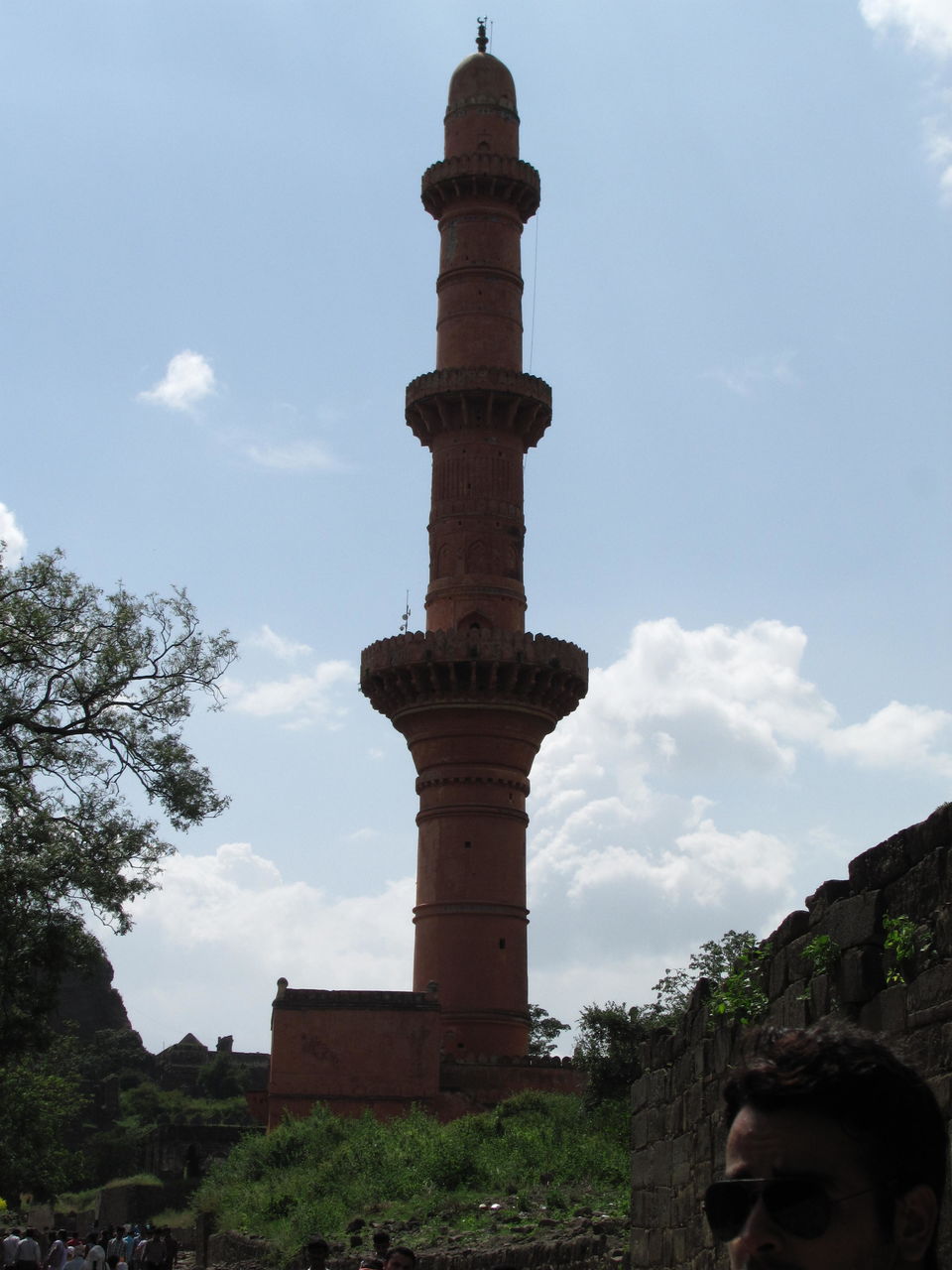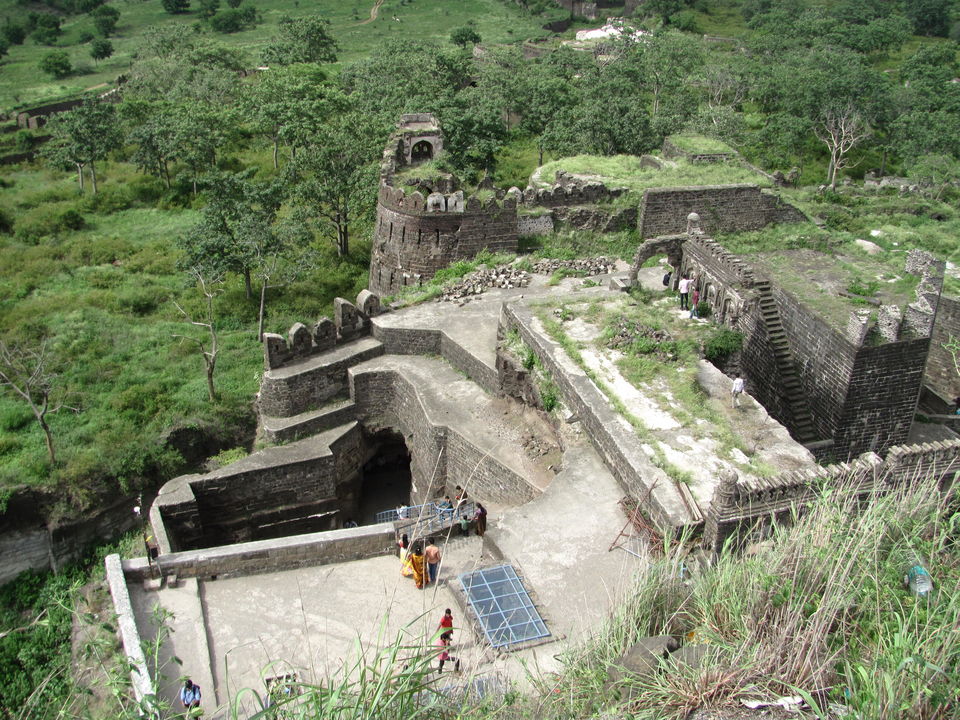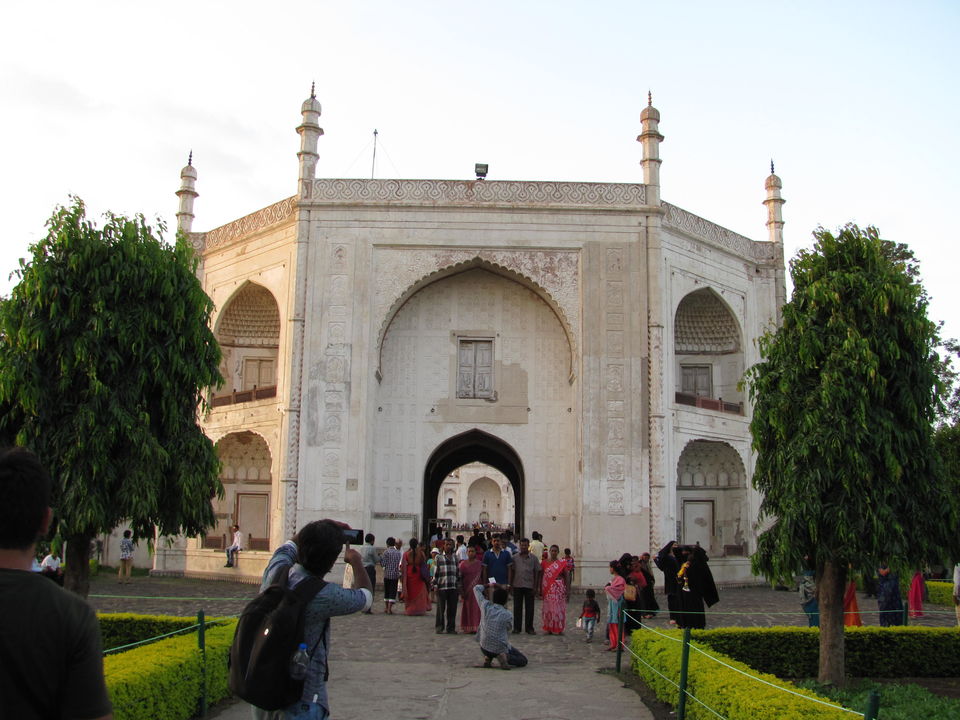 #While studying Indian history during school days, Ajanta and Ellora Caves were one of the famous topics. Ajanta Caves date back to 2nd century. These Buddhist cave monuments were discovered by an Army Officer of the British Army on one of his hunting expeditions. It became a world famous finest example of Indian art, specifically painting.
We took a train to Jalgaon station from Mumbai. Early in the morning had a mixed poha-sev breakfast outside the station. Took a direct bus from there. We decided to visit the Ajanta Caves on the 1st day since it was near to Jalgaon. Photography is allowed inside the caves but without flash, to preserve the paintings. Most of the caves need to be visited barefoot so wear a shoe/sandal accordingly. The whole range of the Caves is of a horse shoe shaped.
Needless to say, it was not easy to believe that such kind of master Art could be made by human beings with natural colours inside rock mountains in the forests.
There is also a narrow stream of water known as Waghora. There are people selling the original raw gemstones and corals that they cut themselves from deep inside the nearby hills. From there it is exported to the other parts of the country.
The paintings speak tell the stories from our Indian history. It's mesmerizing to see such great Art so many centuries ago. There is a vast rock cut statue of sleeping Gautam Buddha.
On the 2nd day we started for Ellora Caves. Took a public bus and got down at the gates of Ellora. There were few langurs in the lawn to welcome us :P
On entering the premises, the gigantic impeccable example of Indian architecture is seen in the form of the Great Kailash Temple. It is a single rock mountain cut from the top to bottom to create this epic temple.
The entire Mahabharata is depicted through the sculptures in the rocks. The giant Shiv Linga which is also a single rock cut.
The Ajanta Caves are a beautiful example of our ancient paintings whereas the Ellora Caves for the majestic rock sculptures.
While returning we covered Bibi ka Maqbara and Daulatabad Fort.
A weekend well spent and covered few of the most spectacular sites near Aurangabad :)