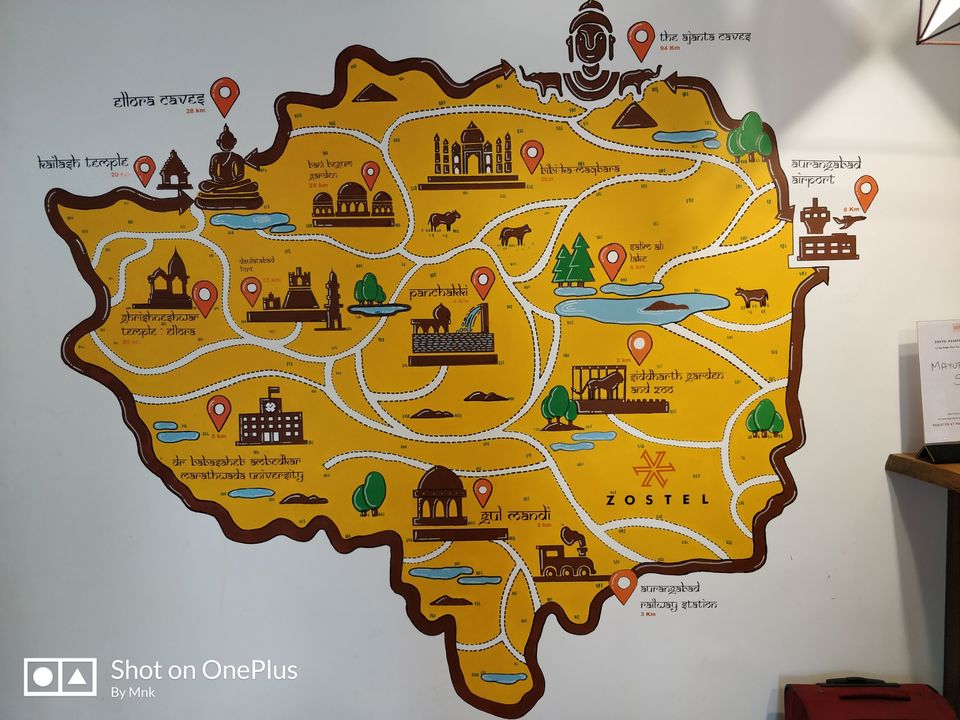 I was very upset as my one of the trips got cancelled and also my leaves were getting wasted. For an IT engineer leaves matter because we don't get leaves easily. Then suddenly I got an idea to ask on tripoto forum if anyone can suggest nearby places for 2-3 days trip and in response, I got many options like Mahabaleshwar, Matheran etc. But I don't know why I selected Aurangabad for my upcoming trip and I guess it was the best decision. So I started planning for Aurangabad like how to reach there, where to stay, what are the attractions in Aurangabad or near by which I can cover in 2 days. I took shivneri on Friday night around 09:30 pm to reach Aurangabad and it took 6 hrs to reach around 250 kms but the condition of the bus was really bad. I would suggest to choose Shivshahi instead of Shivneri as it is cheaper and buses are also good for short journey's. Around 2-3 am I reached Aurangabad and I had booked Zostel for my 2 days stay in Aurangabad which is recently opened and it was amazing as you can check the pics. I slept for just 4-5 hours in Zostel as I had to wake up early to start exploring the places.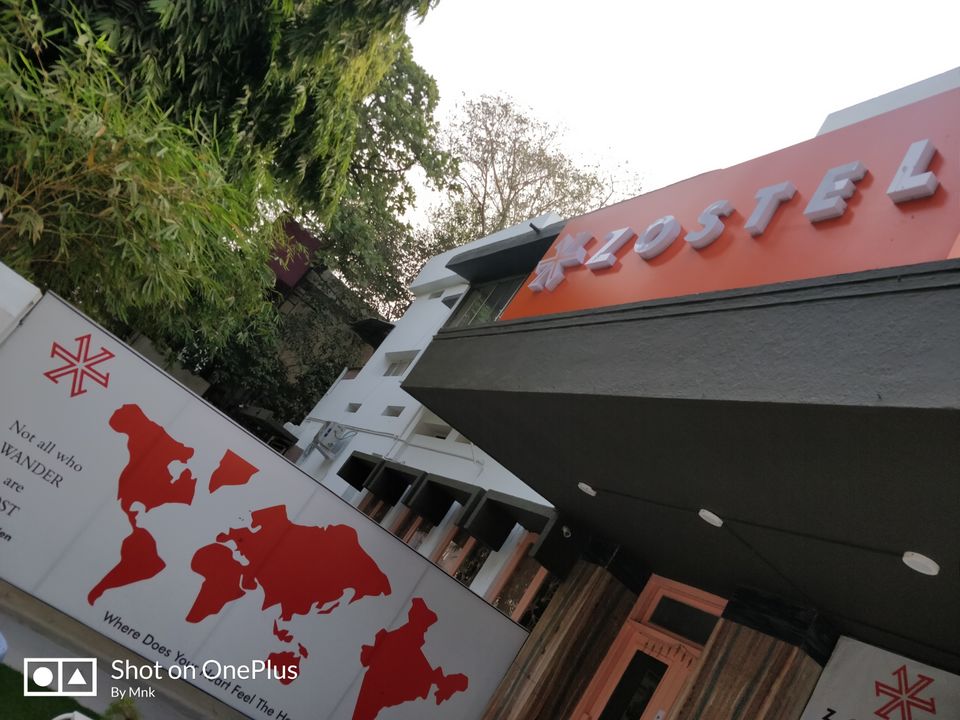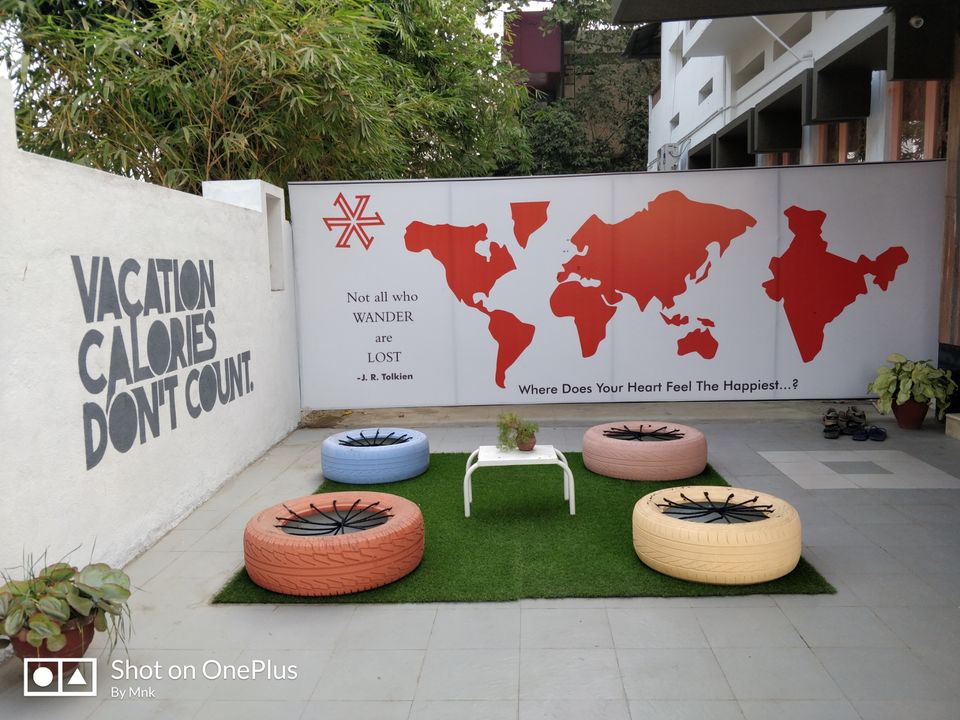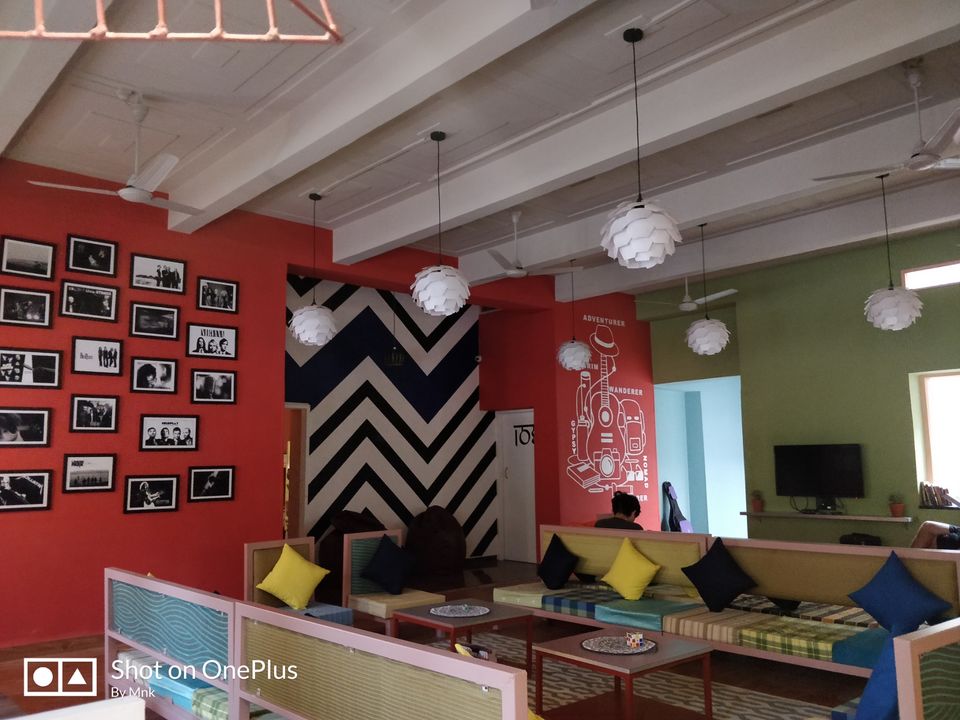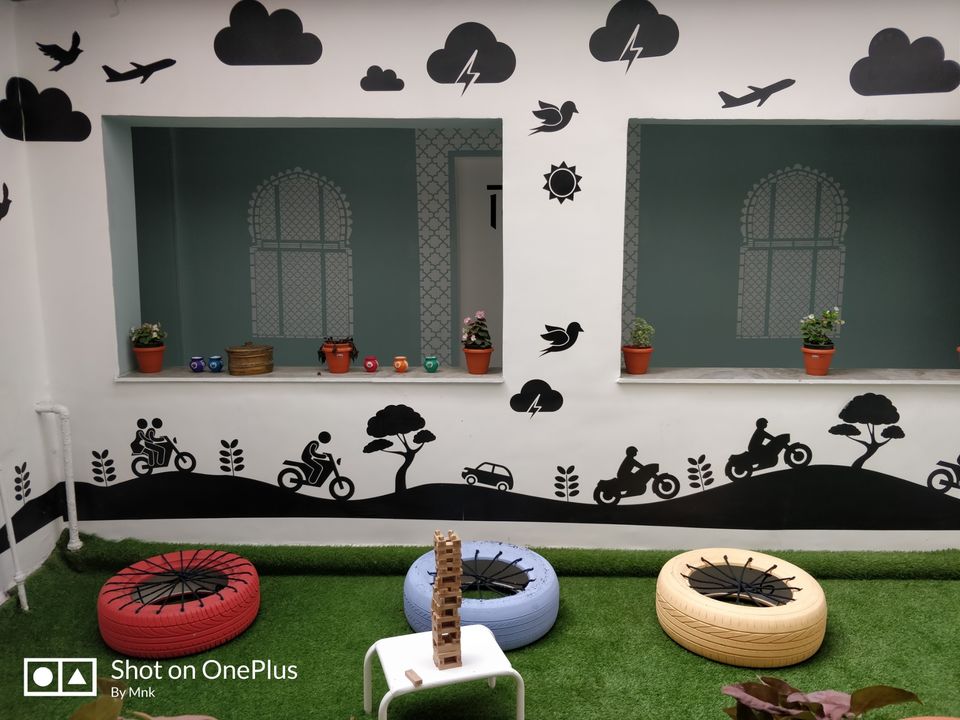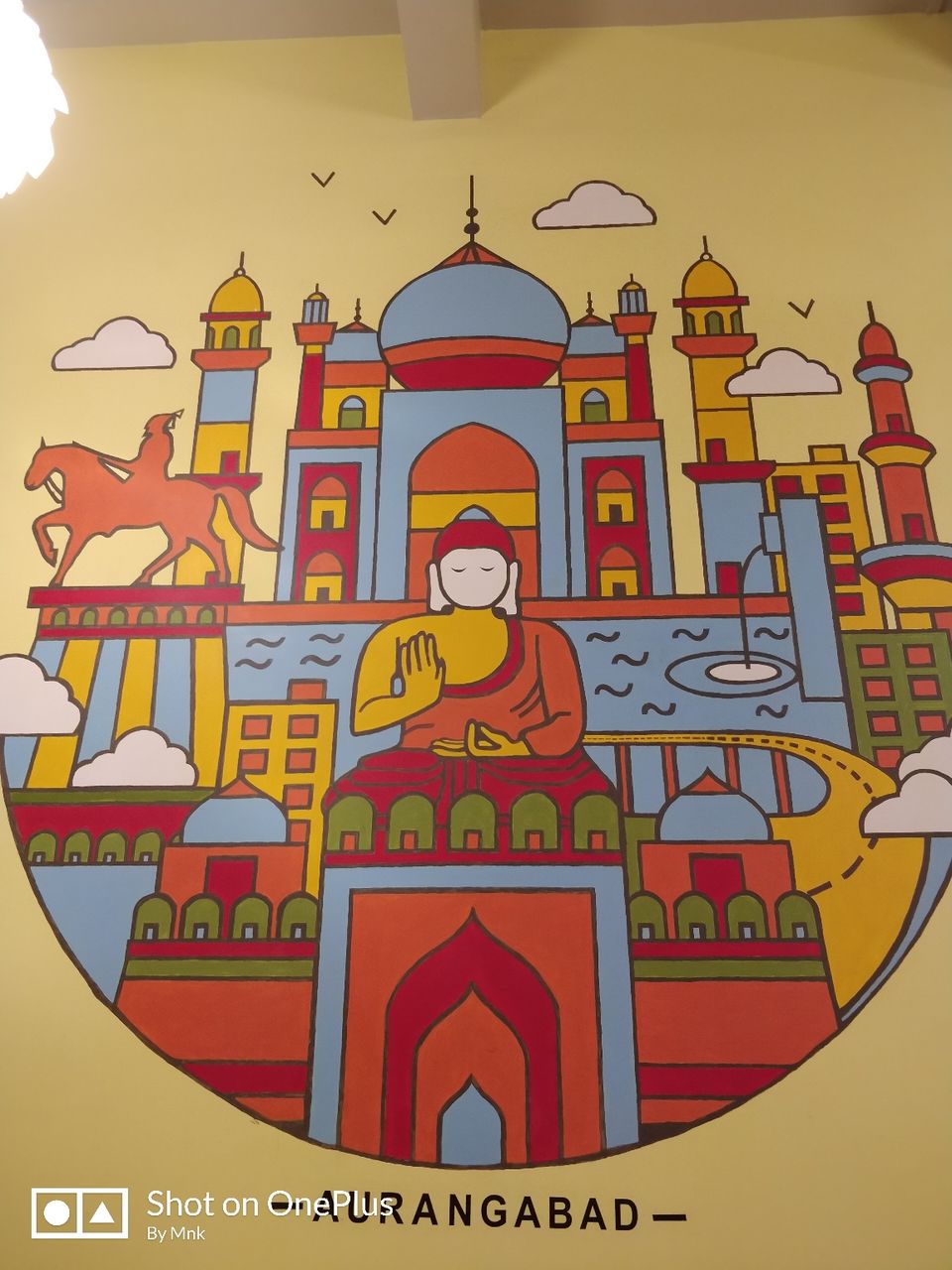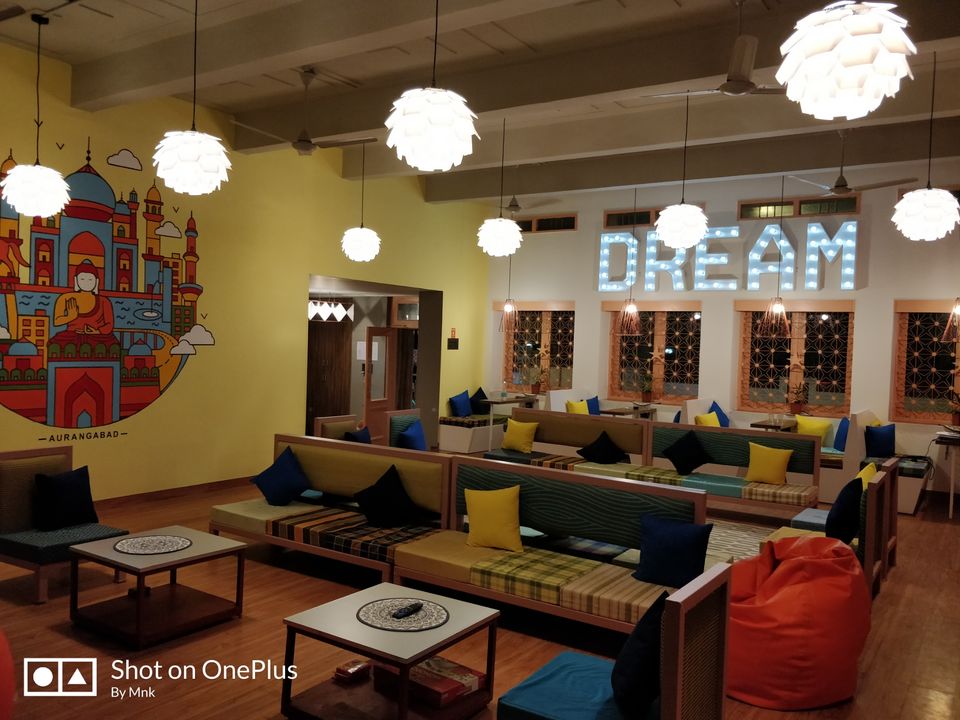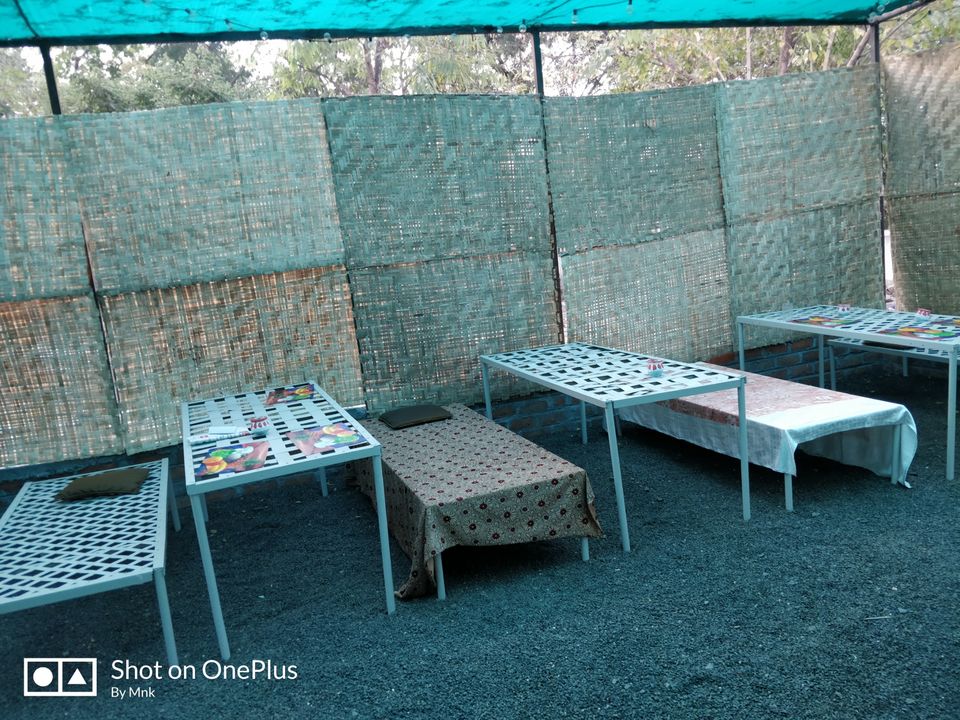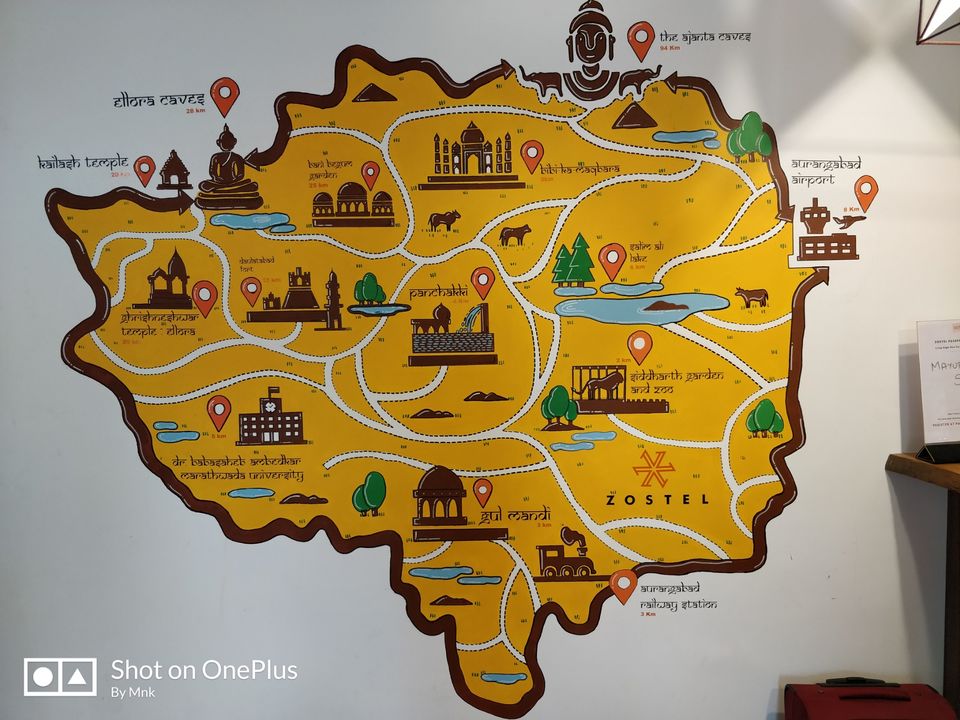 I woke up around 6:30am and was getting ready to start the trip. I was so excited to explore the places. I booked a cab which took around 1700 bucks for my 1st day.
Following are the places visited on 1st Day:-
1) Bibi ka Maqbara (2 hours)
2) Ghruneshwar Temple (30 mins)
3) Ellora Caves (3-4 hours)
4) Bhadra Maruti Temple, Khuldabad (20-30 mins)
5) Daulatabad Fort (1 hour)
1) Mini Taj (Bibi ka Maqbara). This is a replica of Taj Mahal and constructed by Azim Shah Son of Aurangzeb in the memory of his mother. This is also known as Dakkhani Taj. Well it was not as beautiful as Taj of course but Bibi ka Maqbara had its own beauty. After clicking lots of memories, I headed to
2)Ghruneshwar Temple. This temple is one of the 12 jyotirling. God Siva resides in the temple and for darshan you have to go bare body as upper clothes are not allowed inside the temple. I don't have pics for this temple as it was prohibited.
3) Ellora caves- Ellora caves is just 5-10 mins walk from the temple and this is the only cave in the world where temple of 3 religion exists.
Kailasha Temple is Hindu religion temple. This temple is built by cutting the rock from top to bottom and constructed in the form of chariot. It is said that almost 10 generations worked together to built this temple and it took almost 200 years to complete it. Just imagine Ellora caves was constructed in 300 years which consists of 15 caves and the last one (Kailasha Temple Cave) took 200 years of it own.
Now the Buddha temple. The temple is constructed in such a way that it creates echos. Sounds get reflected with the walls of temple. It was so peaceful in the temple. I cannot express in words. You have to visit once and after this Jain temple, for this you have to take bus inside Ellora caves as the temple is 3-4 kms far from other caves. Now after seeing all the places in Ellora Caves, I started for Bhadra Maruti Temple.
4) Bhadra Maruti Temple is Hanuman temple which is very famous in Aurangabad. People come from Aurangabad on foot to visit this temple. This temple will be almost 30-35 KMS from Main city. It is said that if you make any wish in the temple, it gets granted. After spending 30 mins I headed for my last stop Daulatabad Fort.
5) Daulatabad Fort is the only fort which was never conquered by anyone else. This fort has 610 stairs to climb to the top of the fort. While walking you will get to see cannons and the range of the cannons were 10-20 kms. This fort is famous for it's construction. Bhul bhulaiya is famous inside this fort. To stop the enemy or to confuse them they built it like that. That's the only reason that no one could ever conquer this fort.
After all this I was very tired and reached Zostel around 8 pm. I took rest for sometime and went for dinner with fellow travellers of Zostel. The best thing about hostel is you get to meet people who loves travelling. After sometime I went to bed as I had to woke up early next day.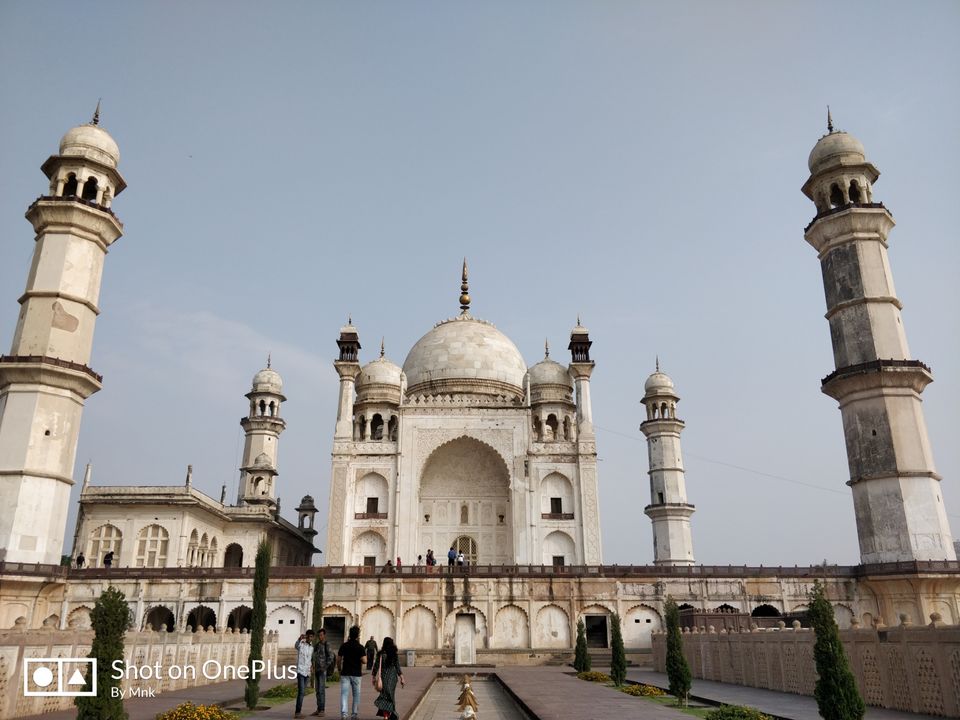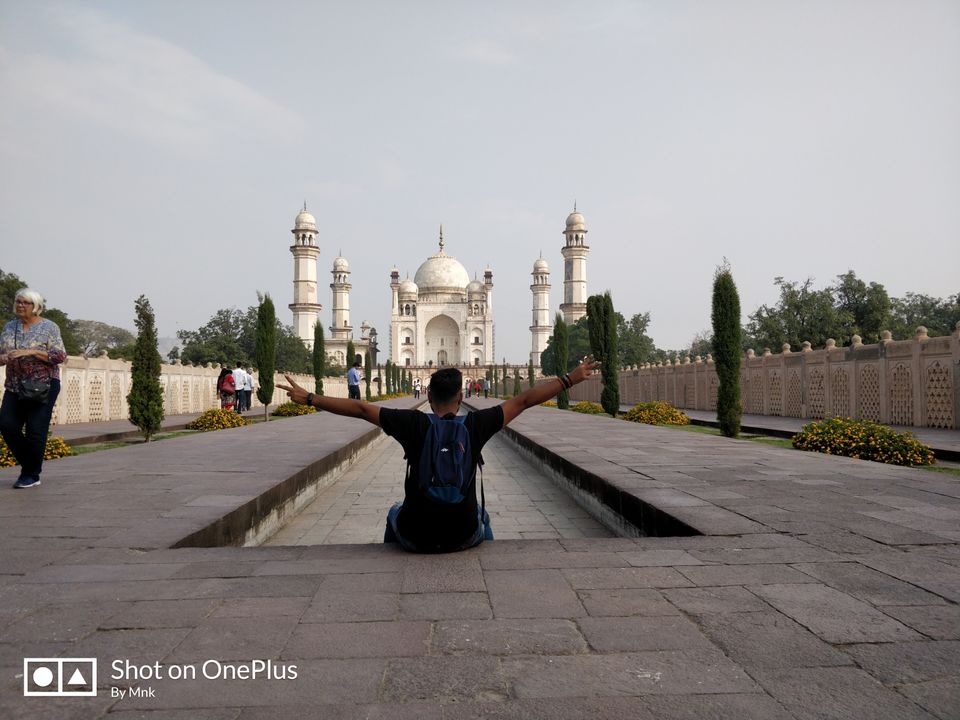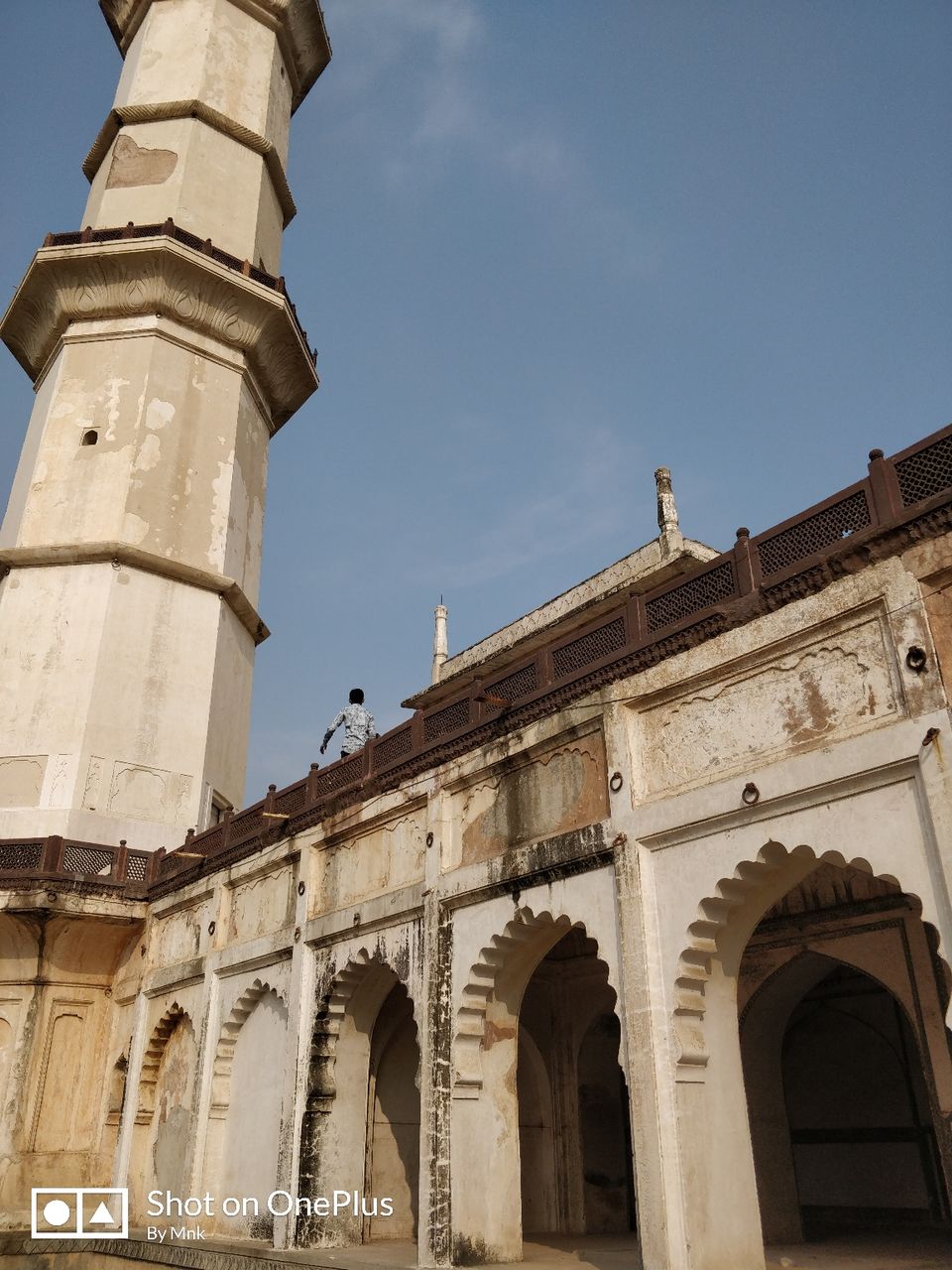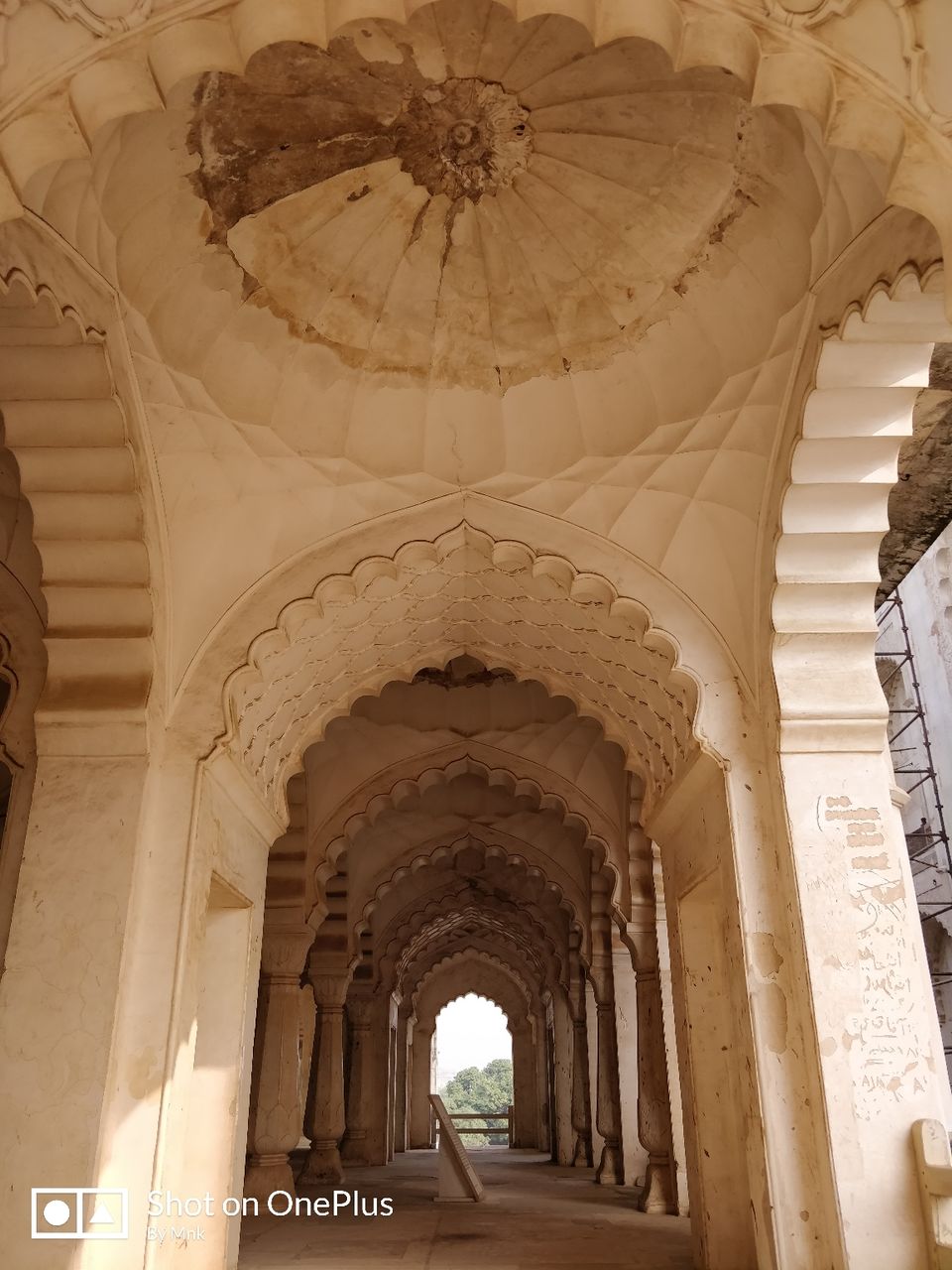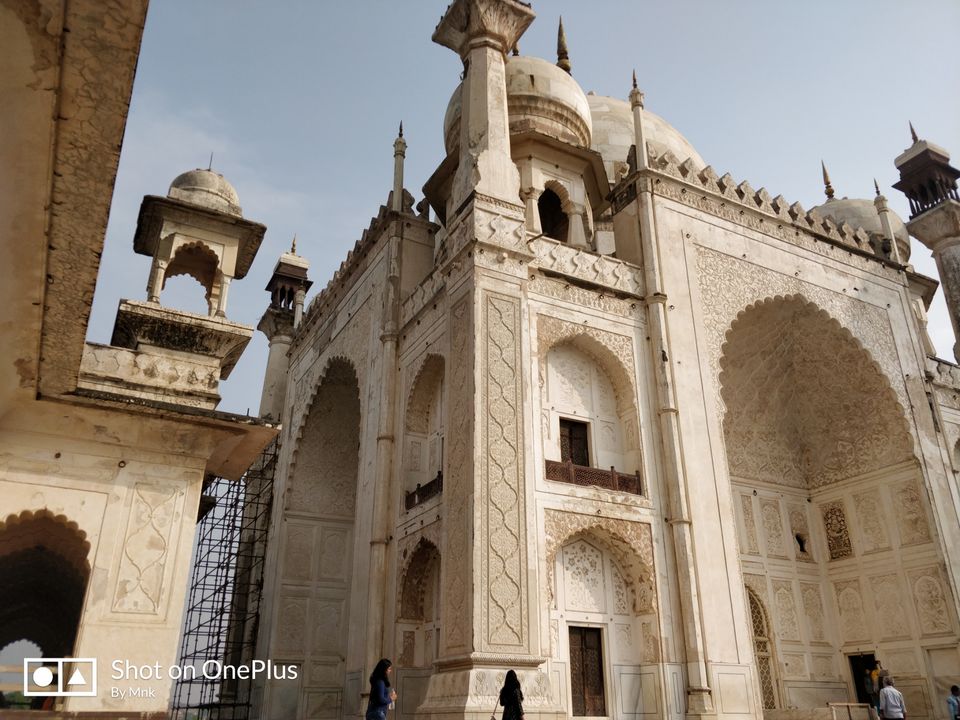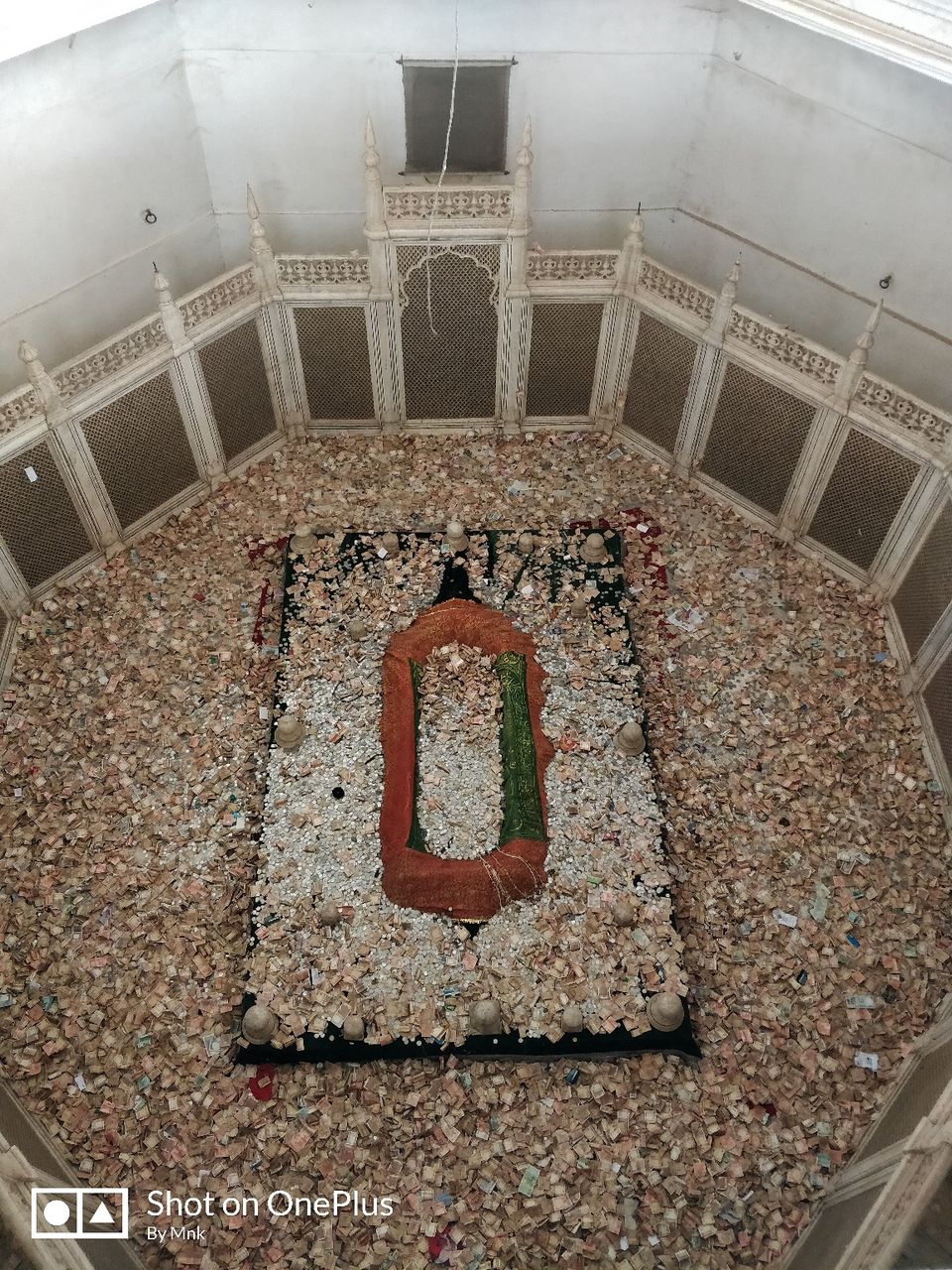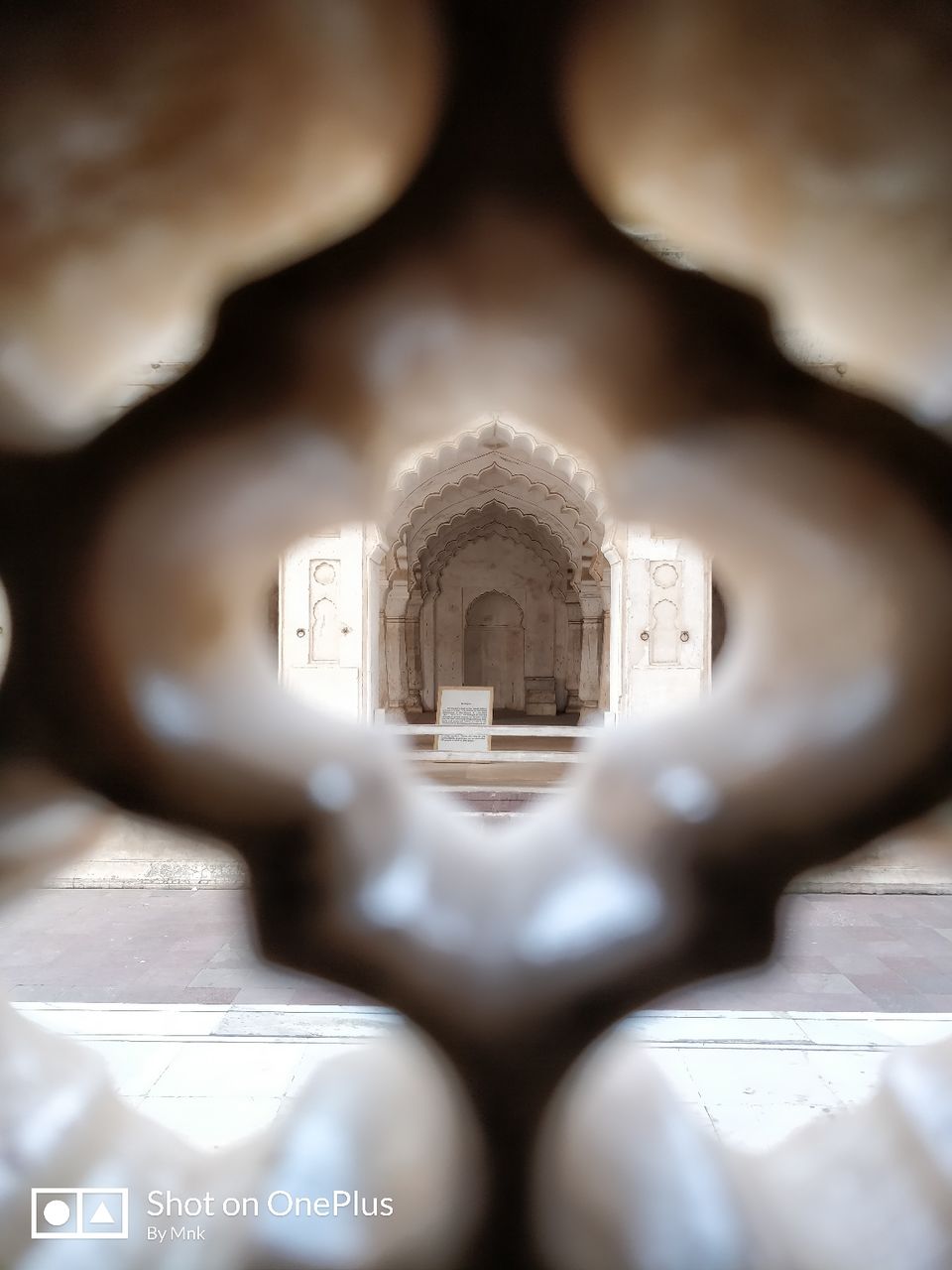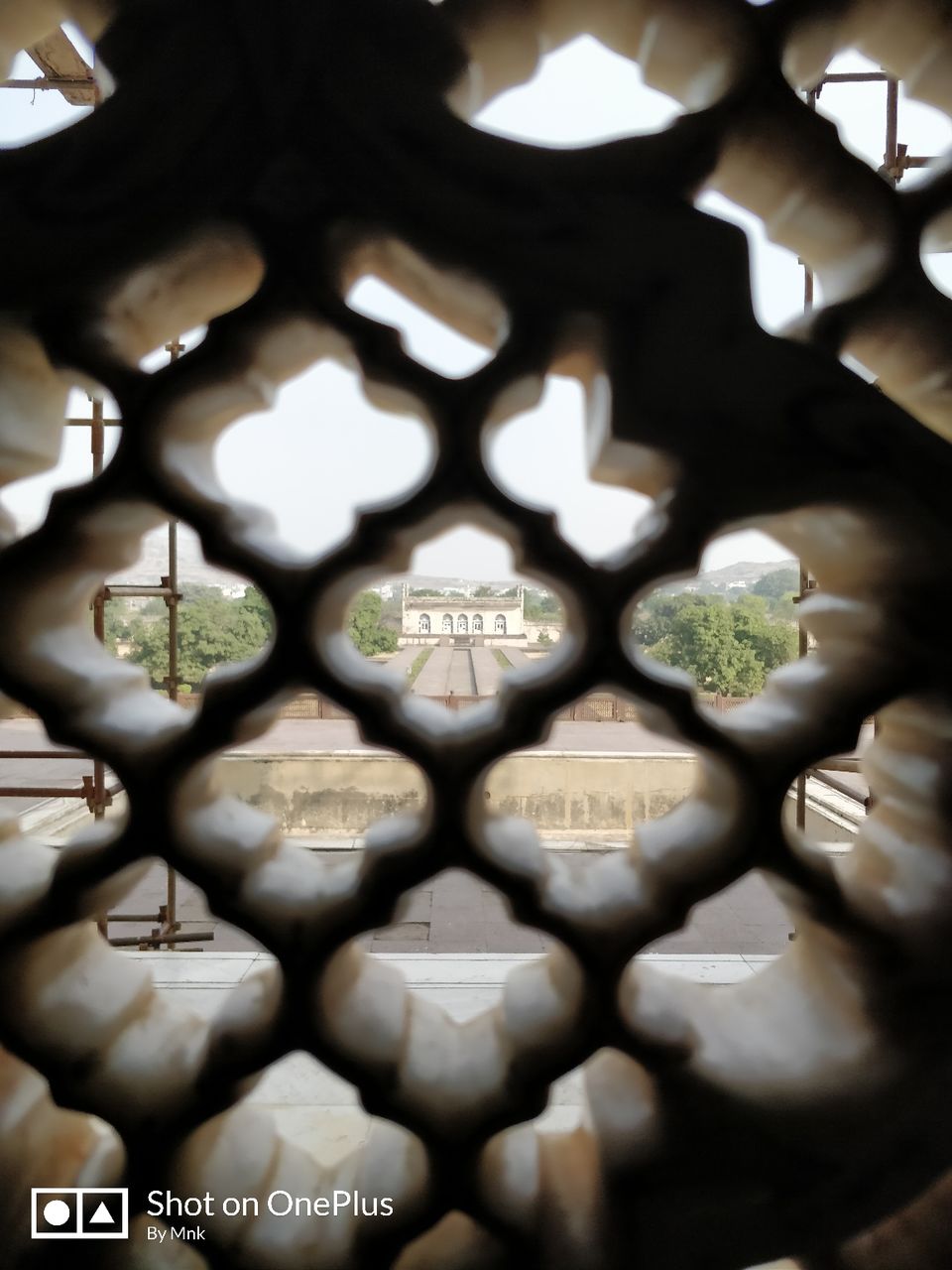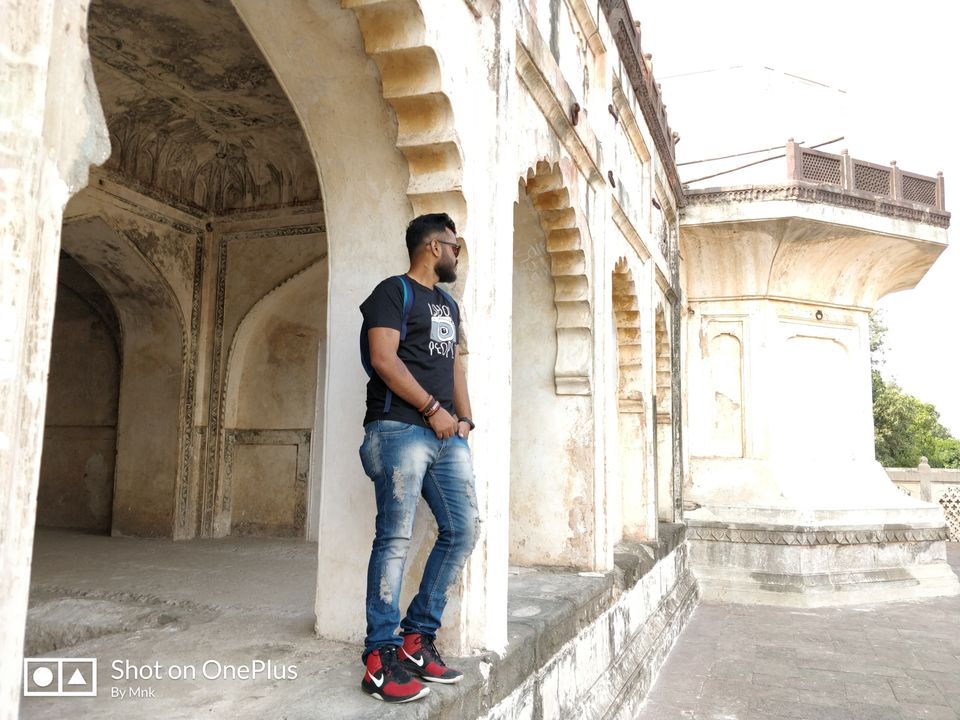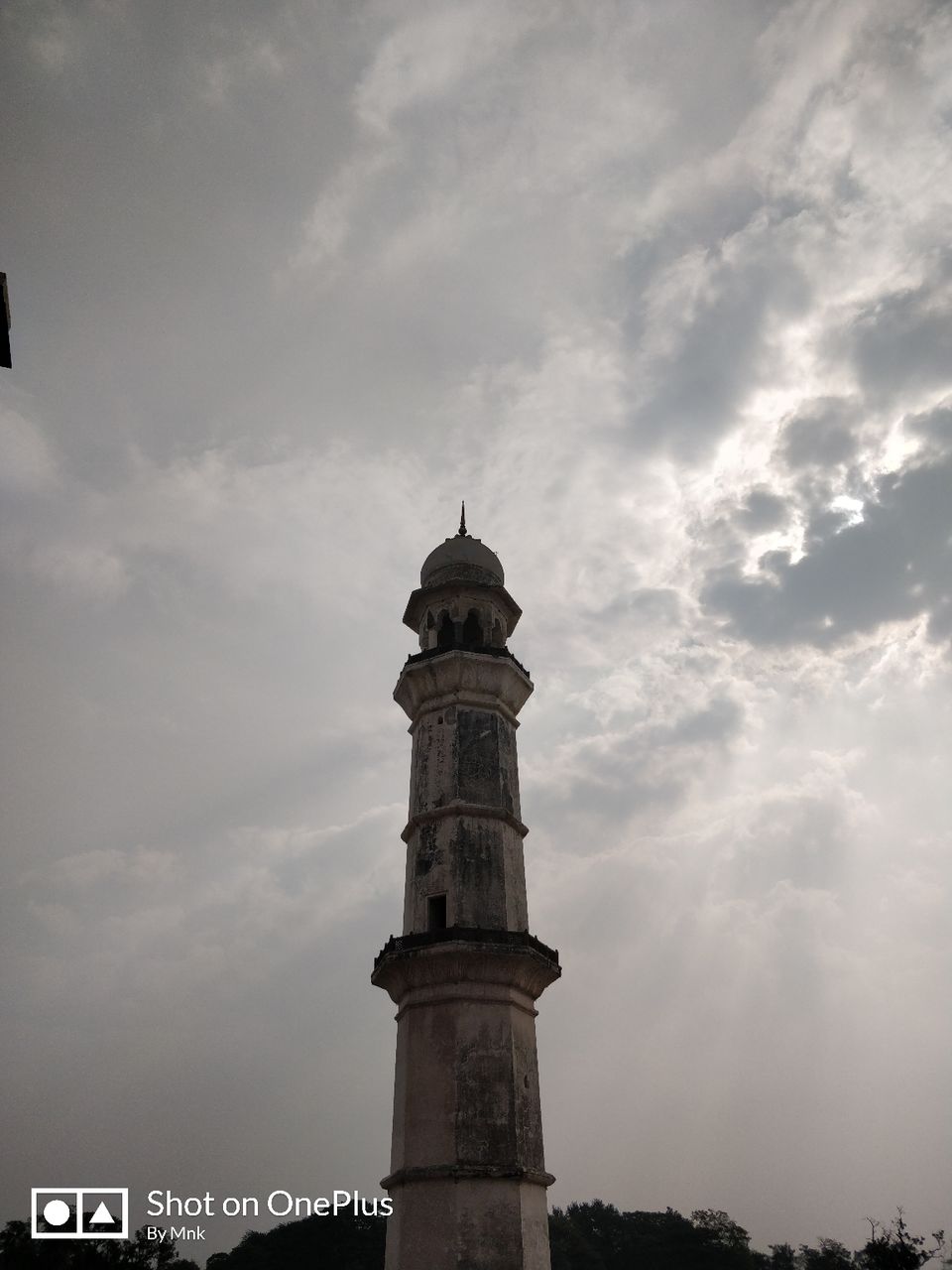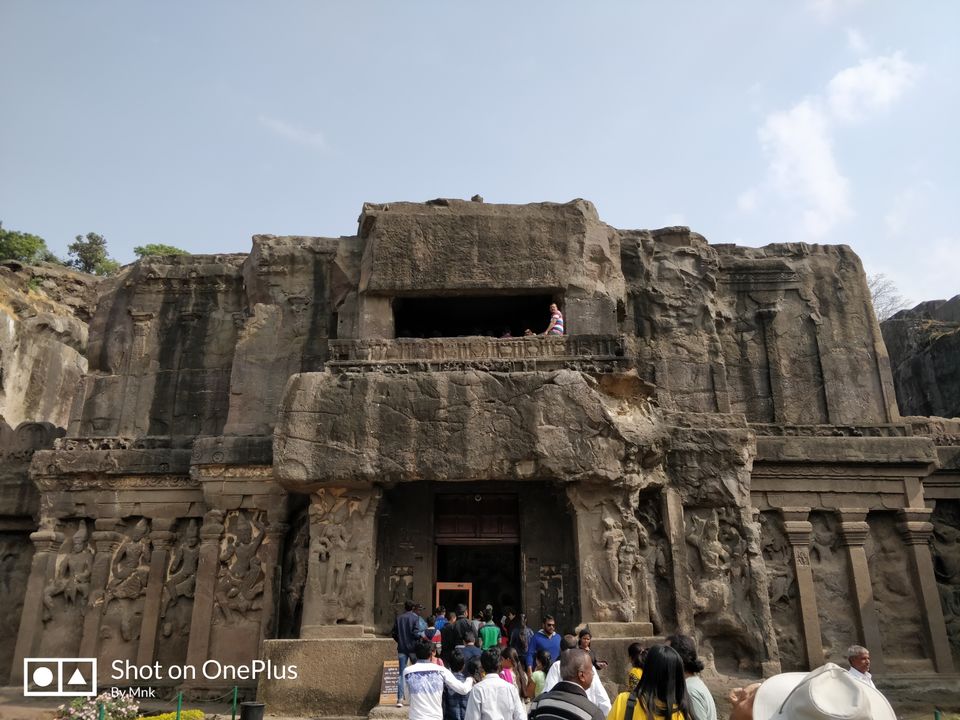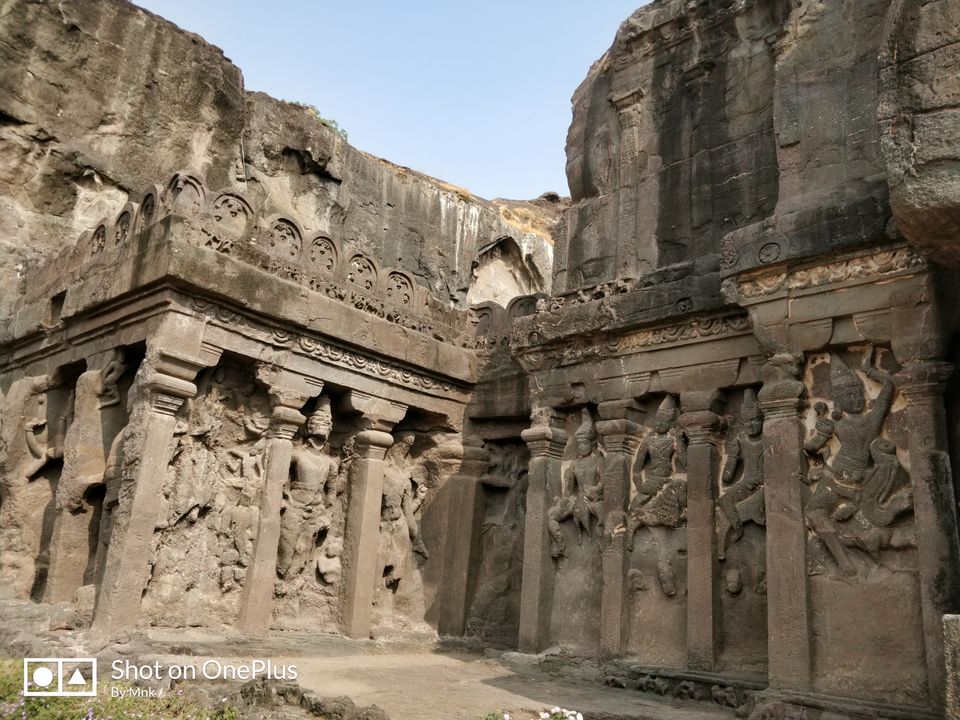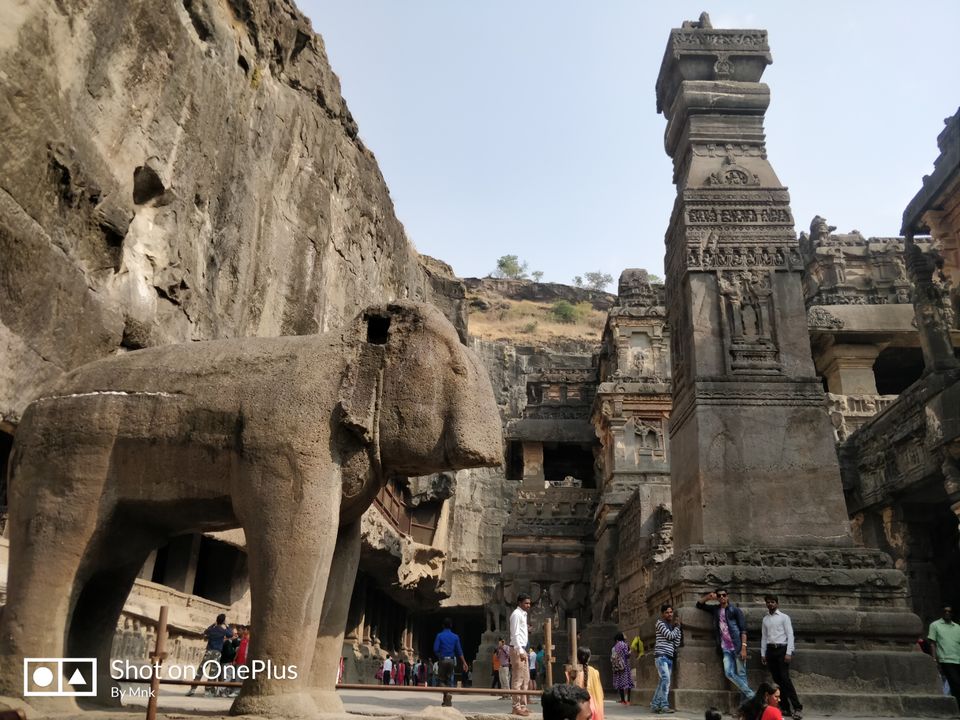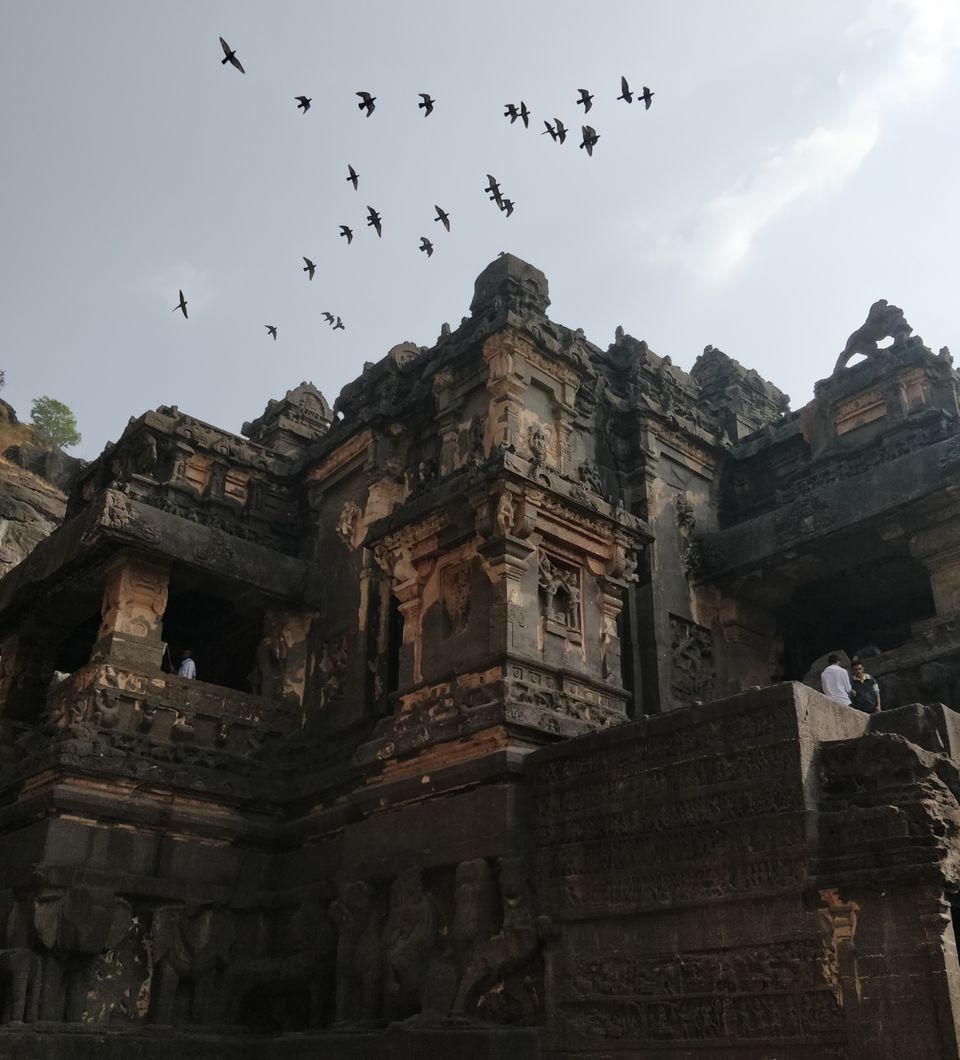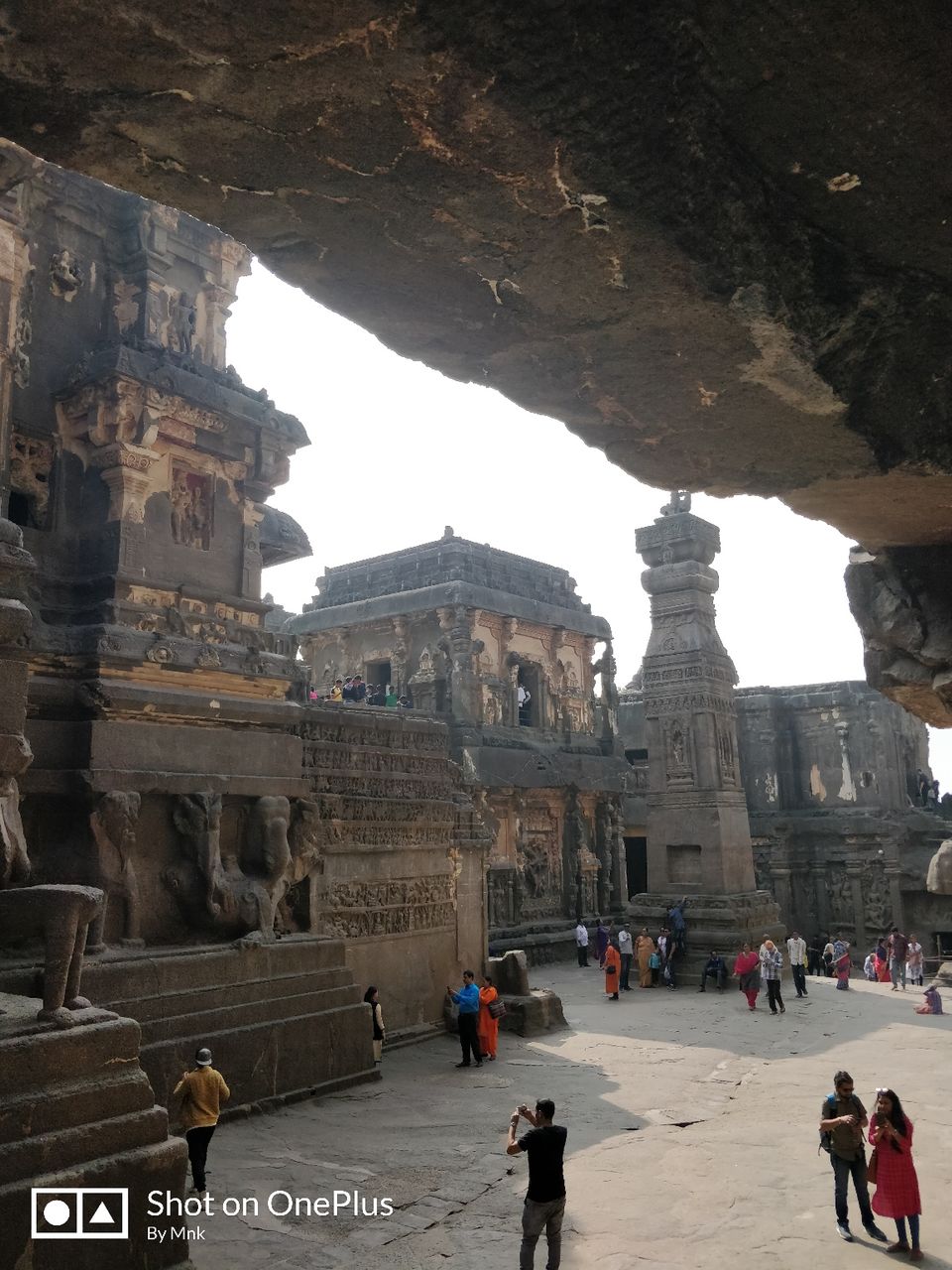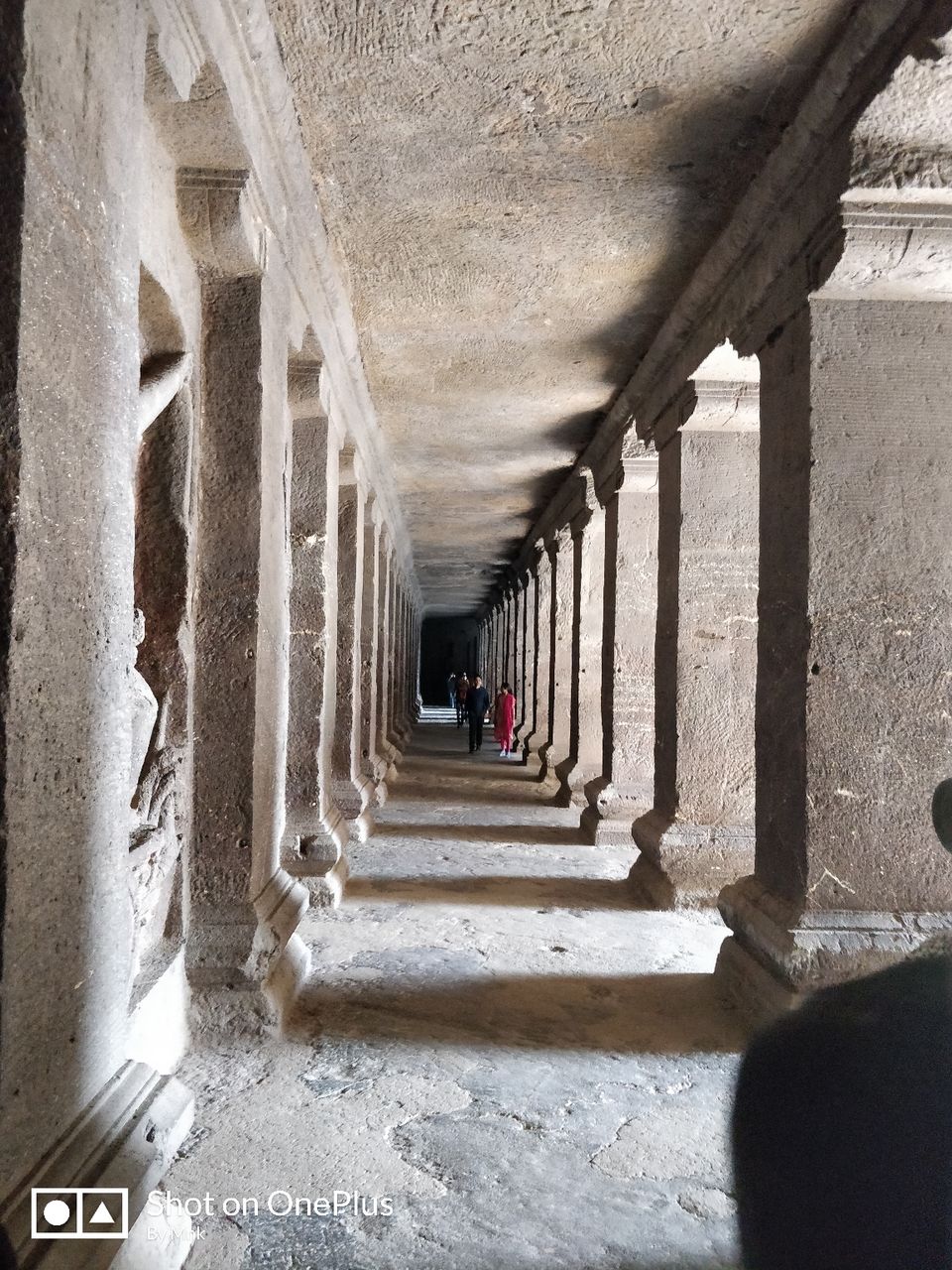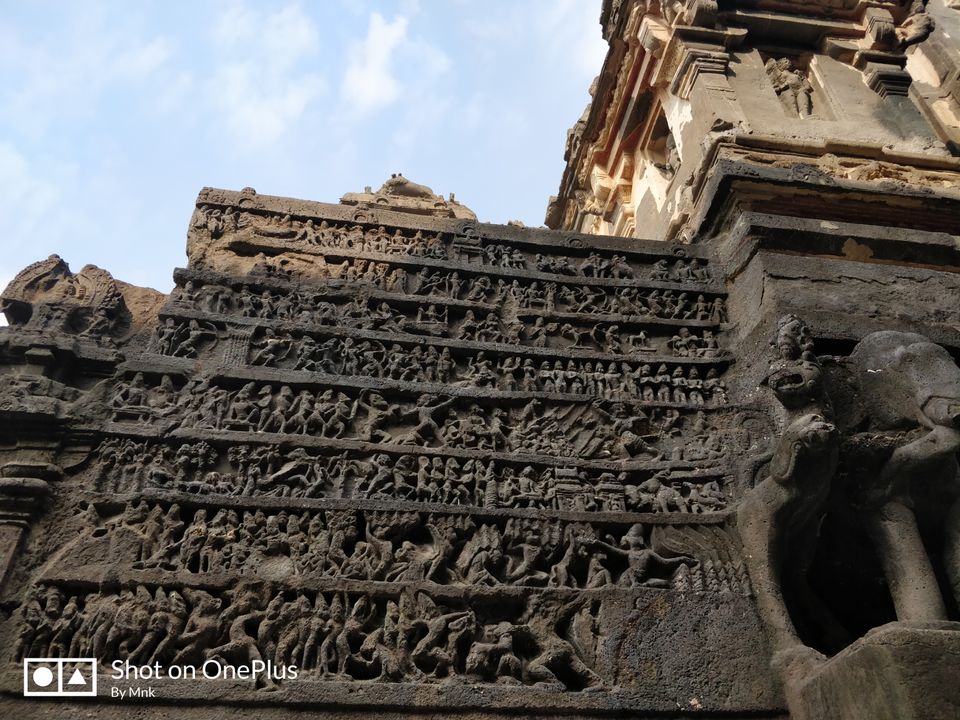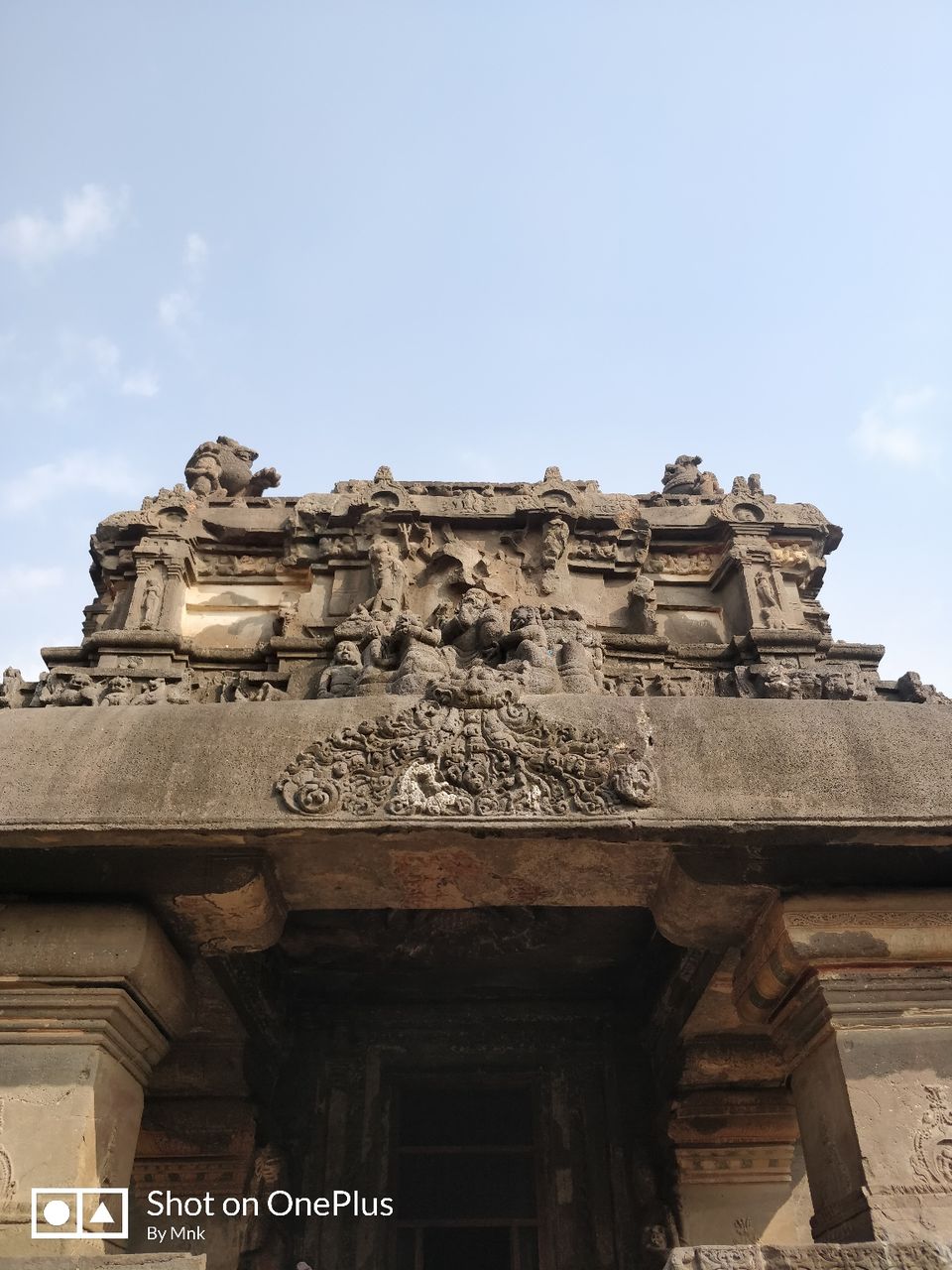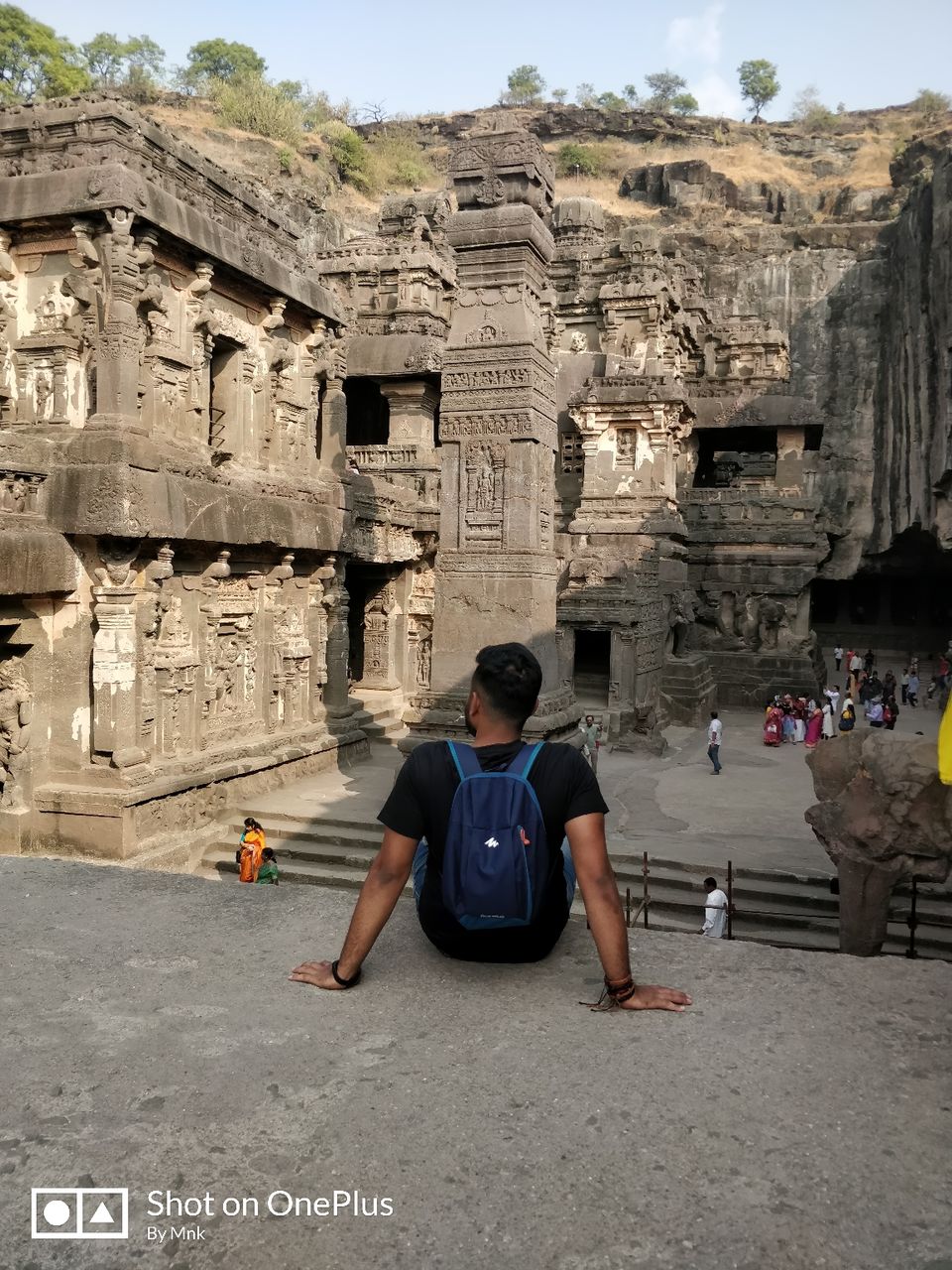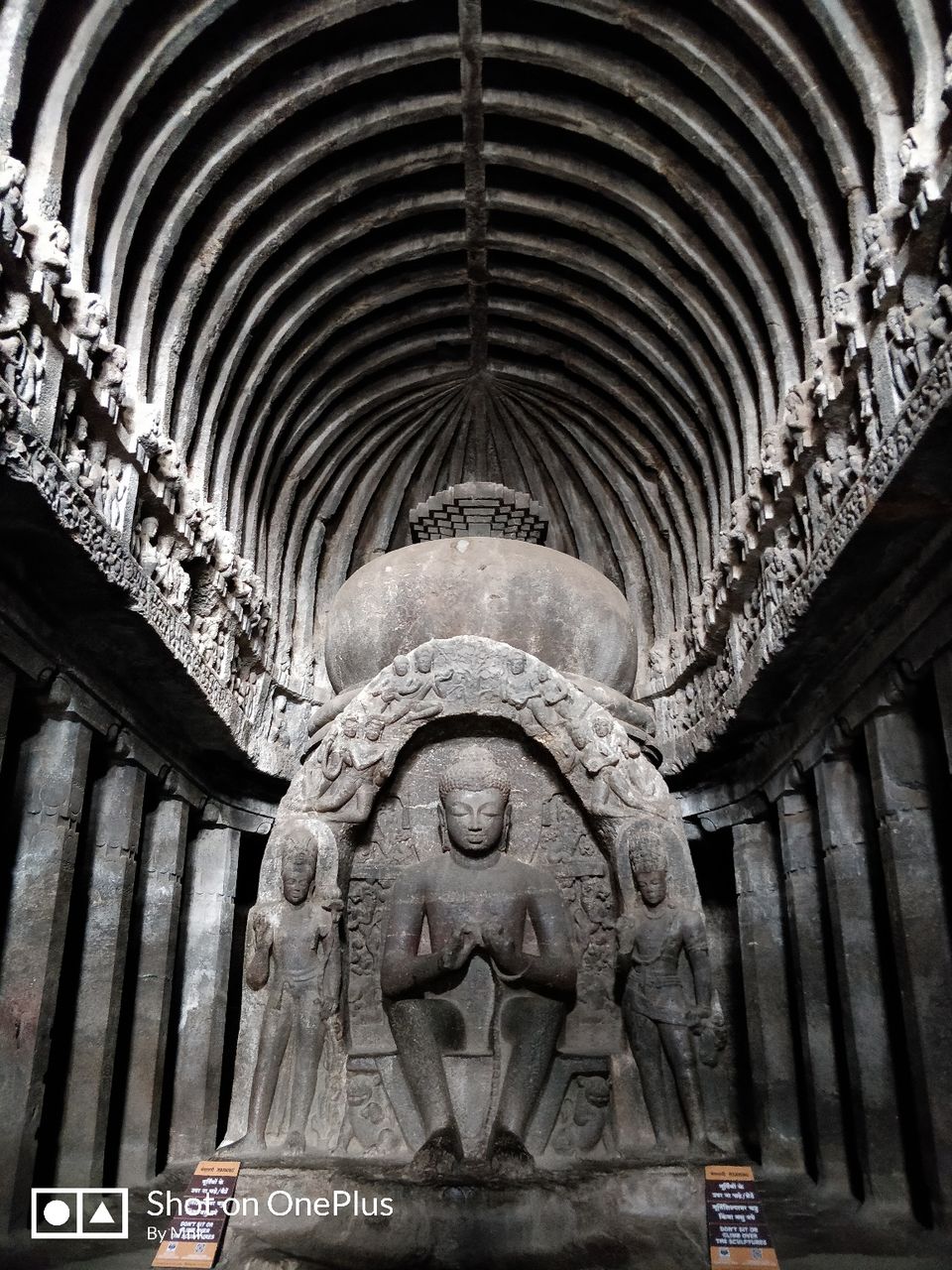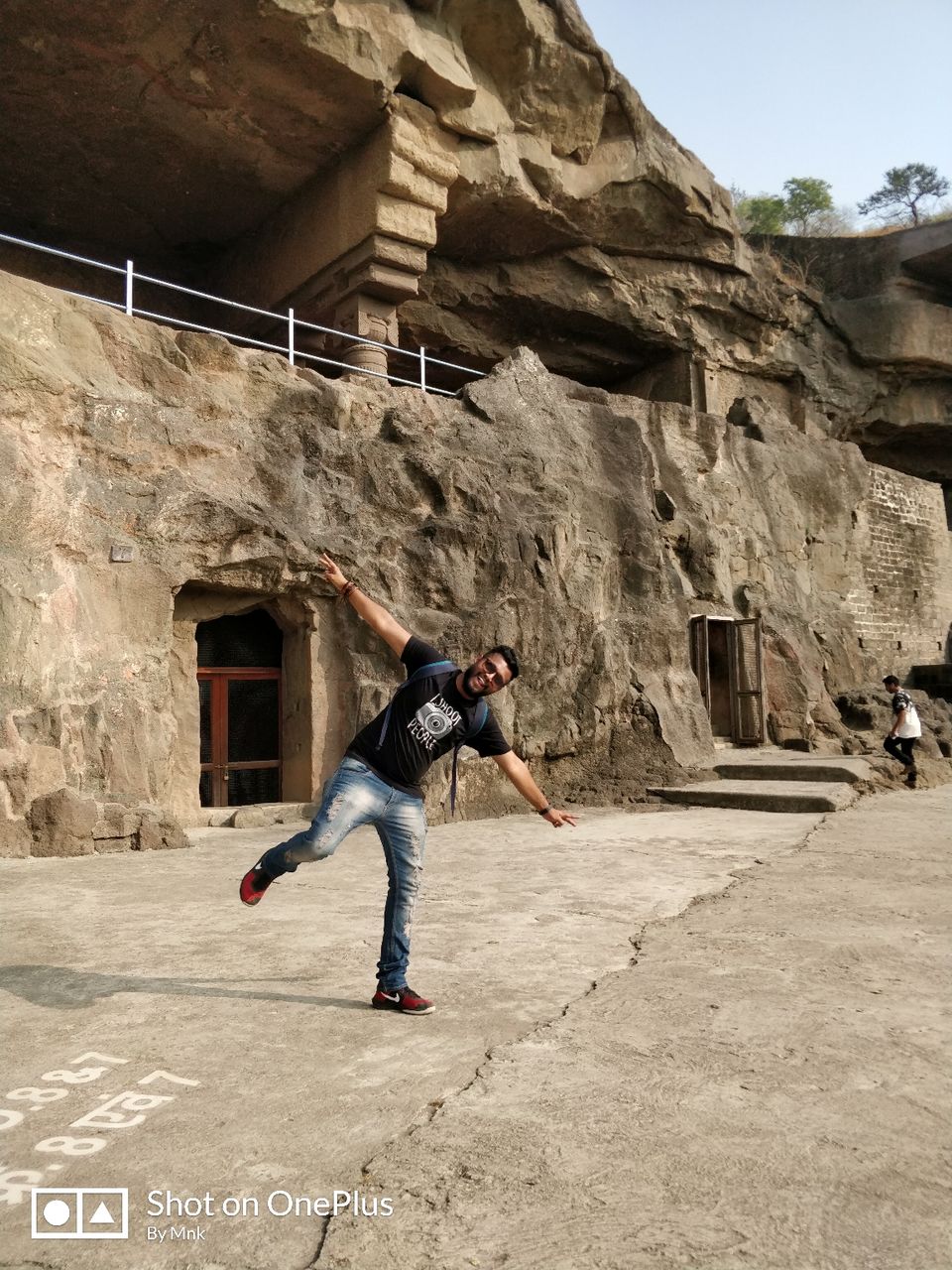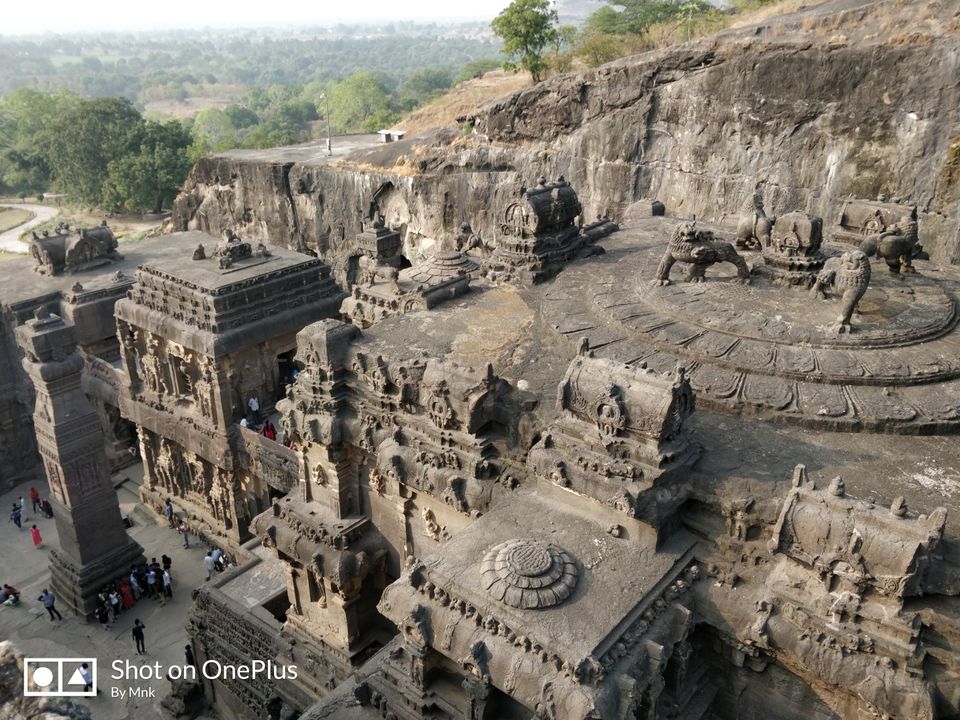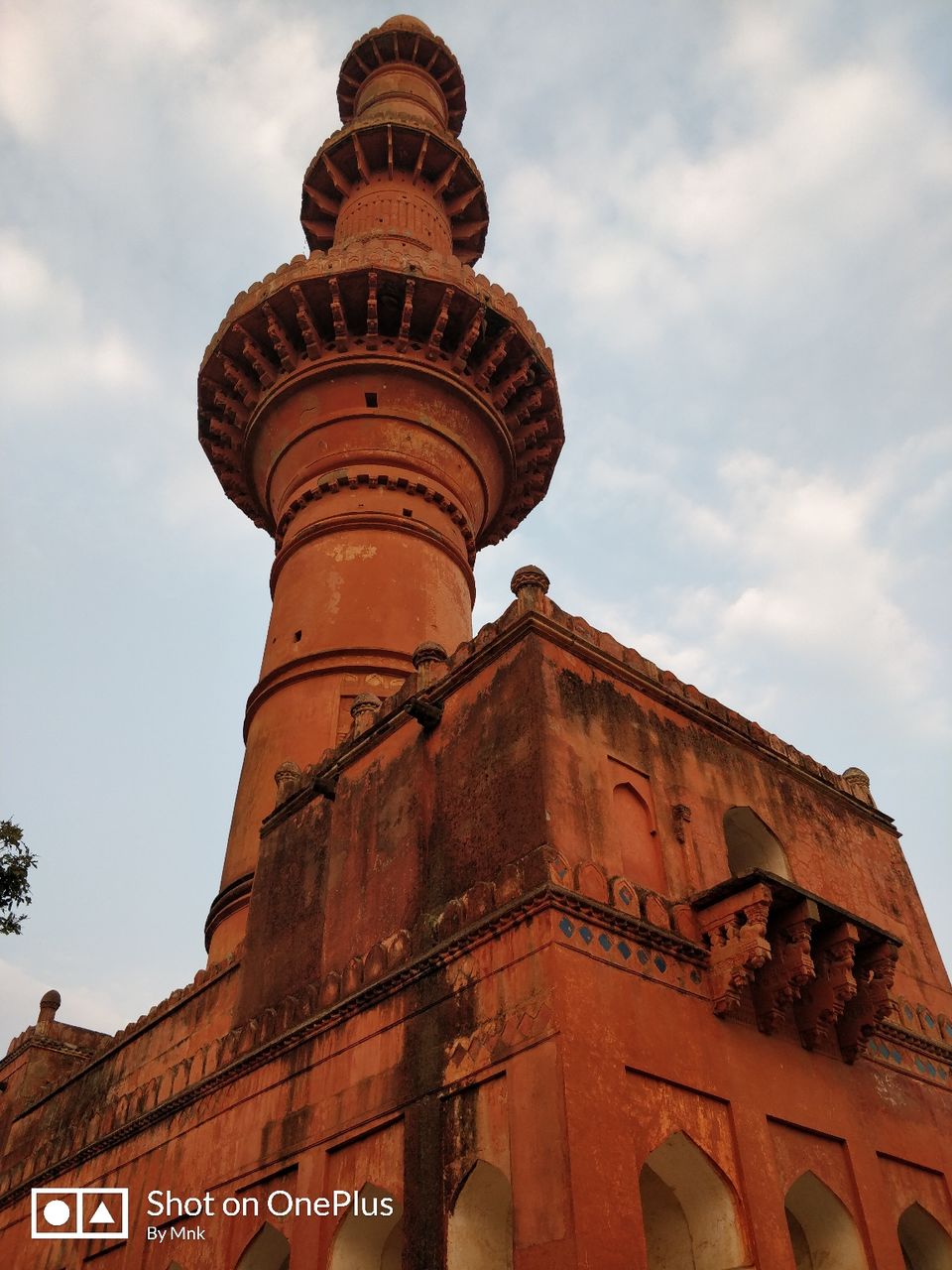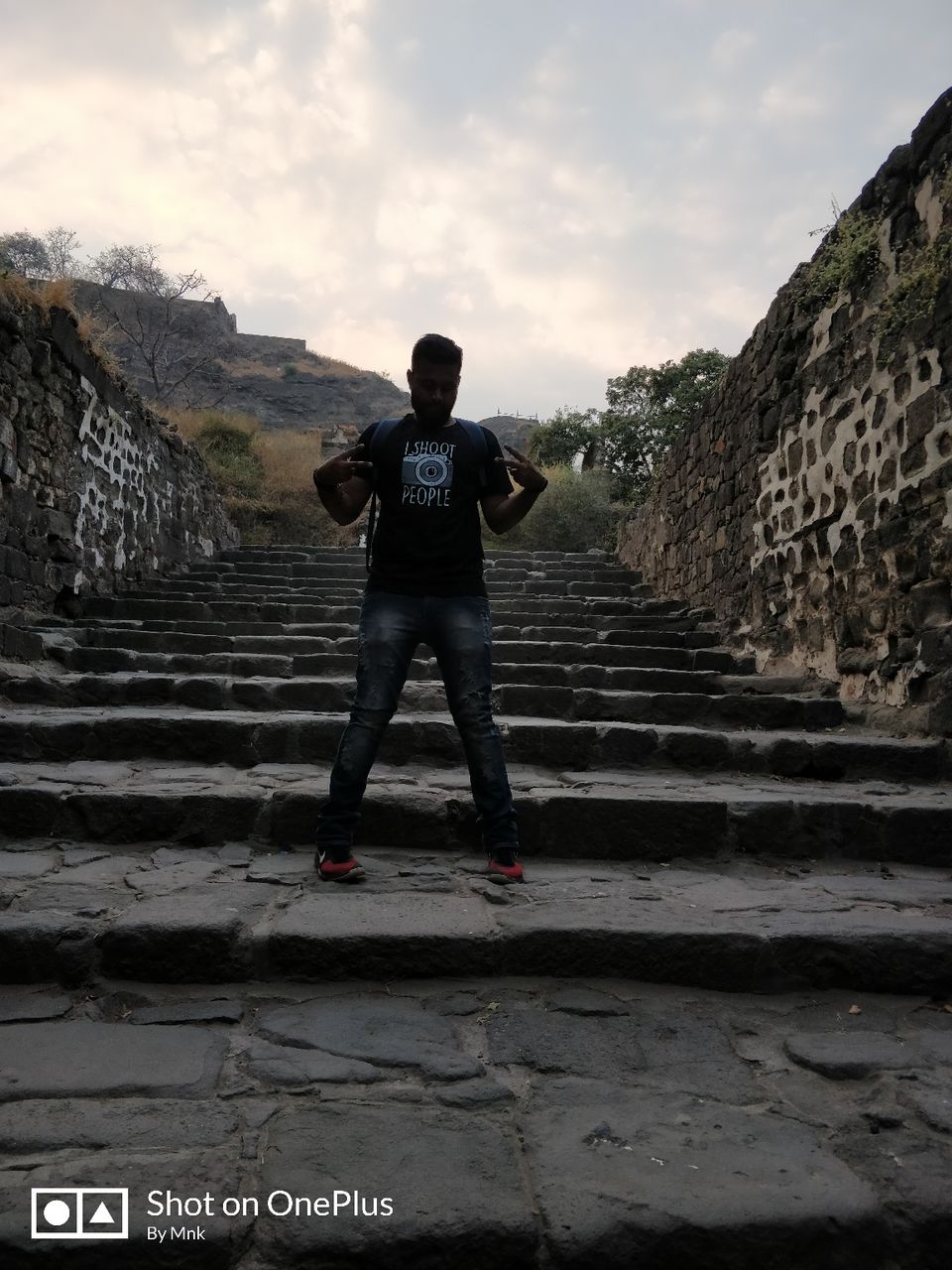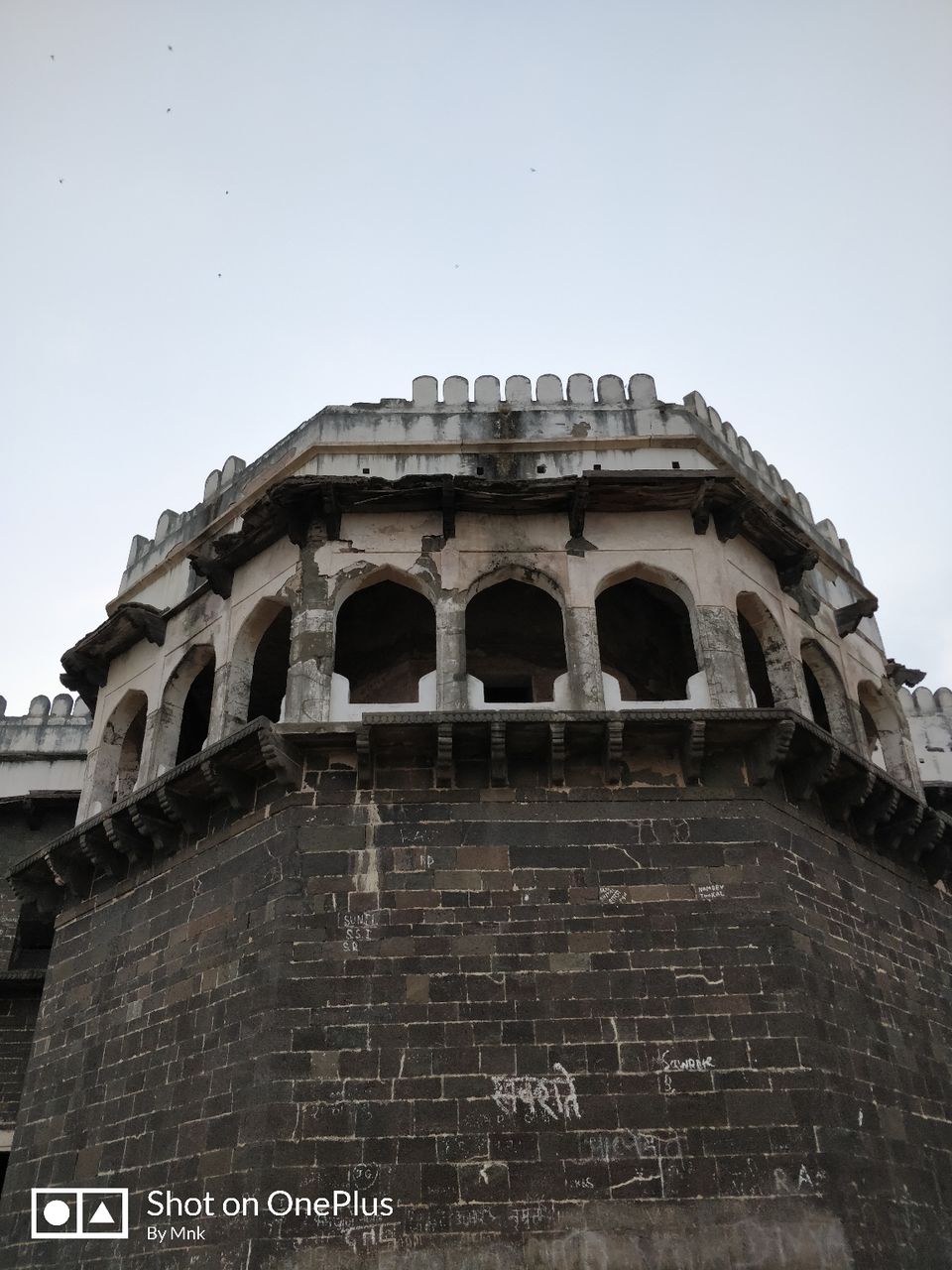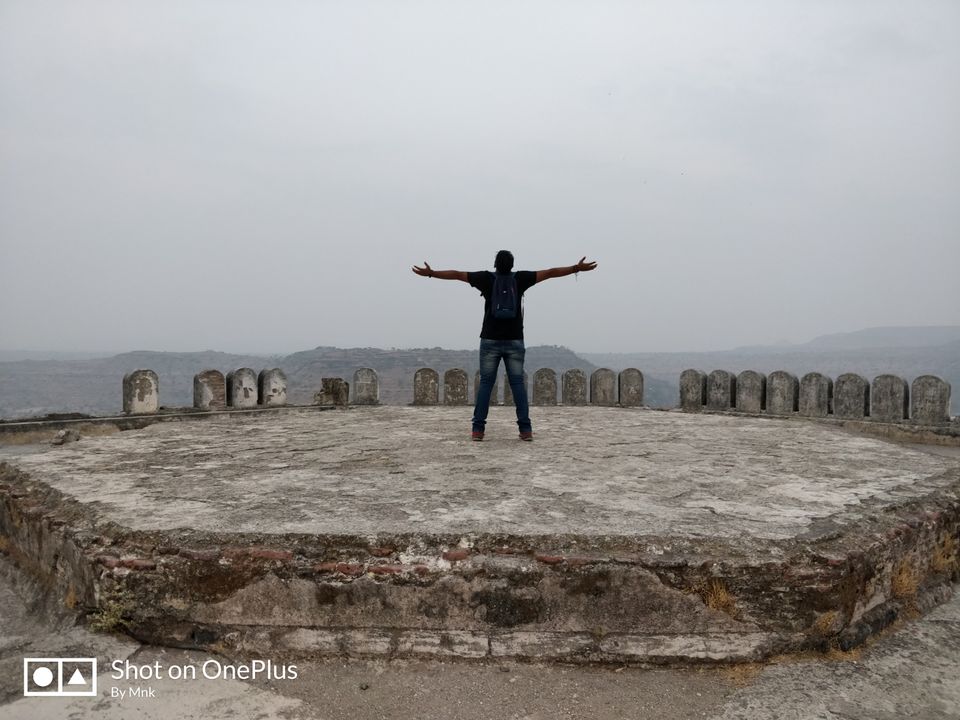 I woke up around 7 am and got ready by 8. Today's attraction was Ajanta Caves which is 120-140 KMS from Main city and it took almost 3-4 hours to reach there by cab because road was under construction. Around 12 am I reached to Ajanta Caves and I was very excited as I have read it about this in history books when in school days and seeing in real was completely different experience. Ajanta caves have 30 rock cut Buddhist caves. Since 1983, the ajanta caves have been a UNESCO World Heritage. This caves are famous for the architecture and the paintings of Buddha inside it. The paintings were painted by the natural colors. Best time to visit this place is rainy season as the caves are covered with waterfalls and full of greenery. The life journey of Buddha is depicted in the form of paintings and we can also see prayers hall inside the caves which is really very thoughtful in that time. What I loved about this cave is History of it. Every caves has its own story and architecture was amazing and I was shocked, in that time without using any tools how is it possible to make the sculpture so perfect. You can check the pics and then same day I returned to Zostel around 7 pm and took a bus from Aurangabad to Pune. This trip was wonderful as I got to feel the history of the city. I would always suggest people to visit it.