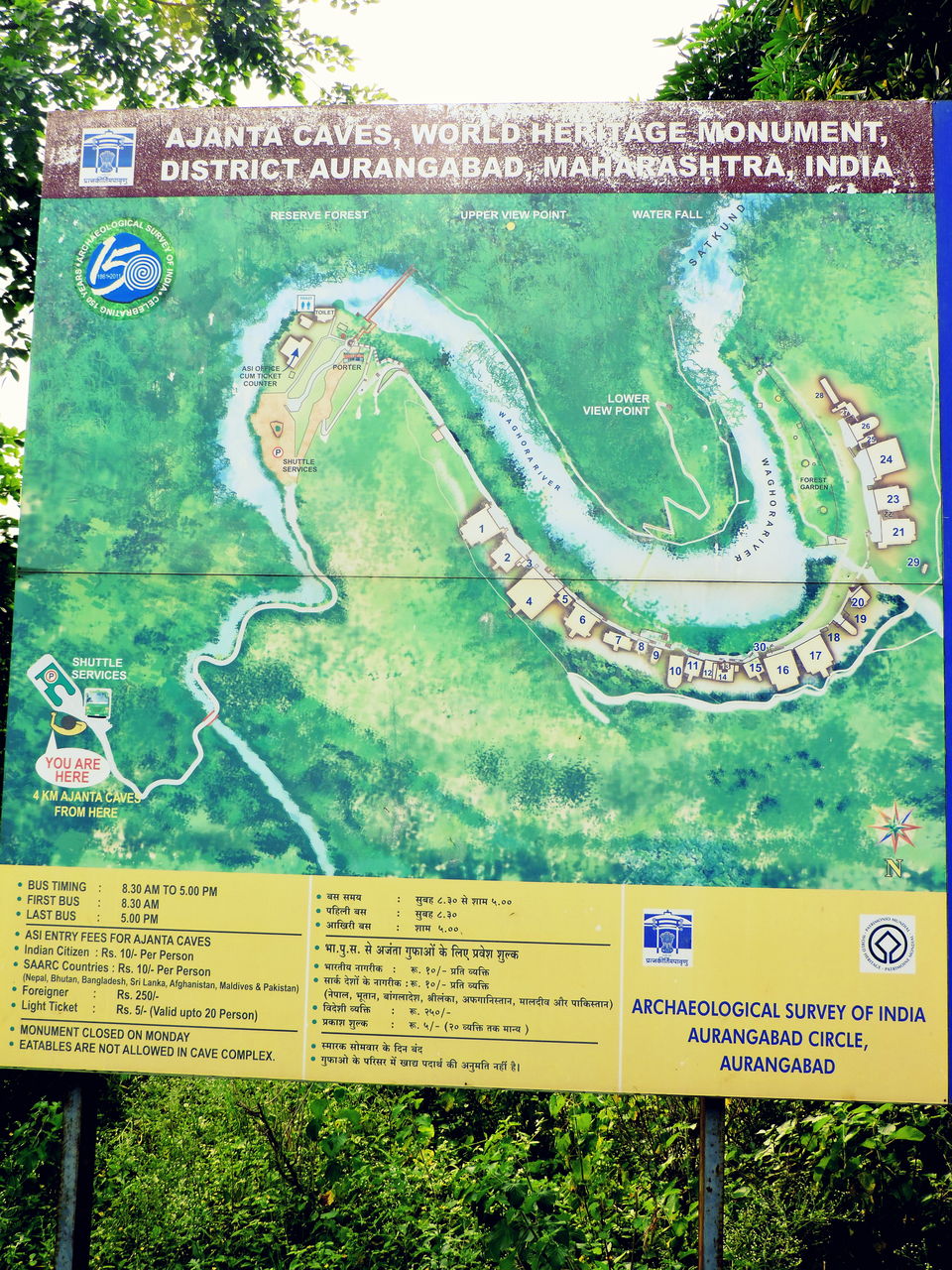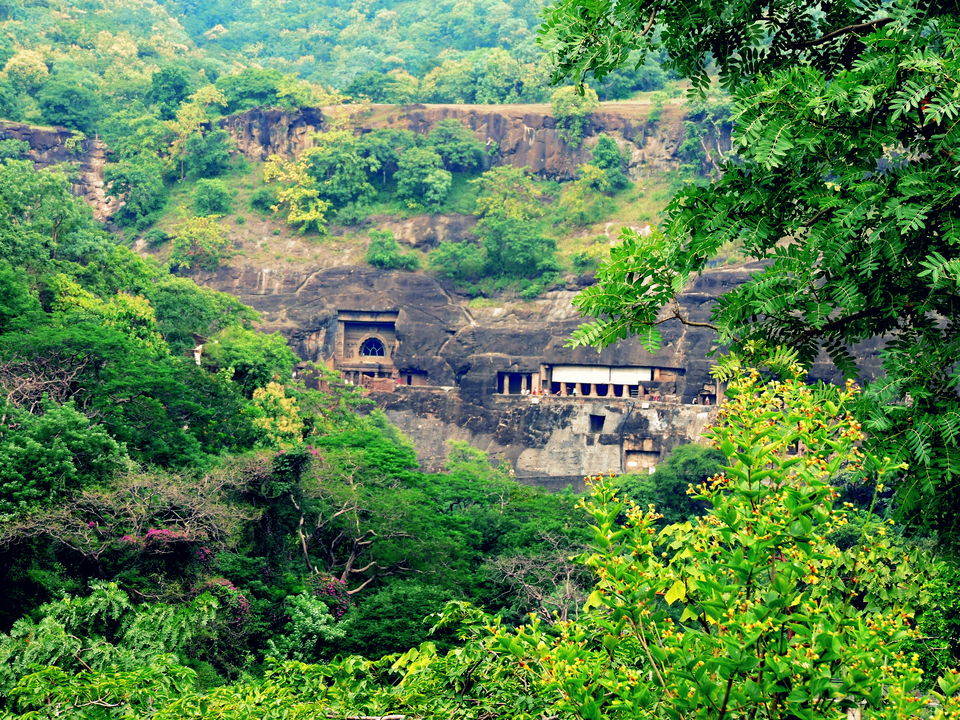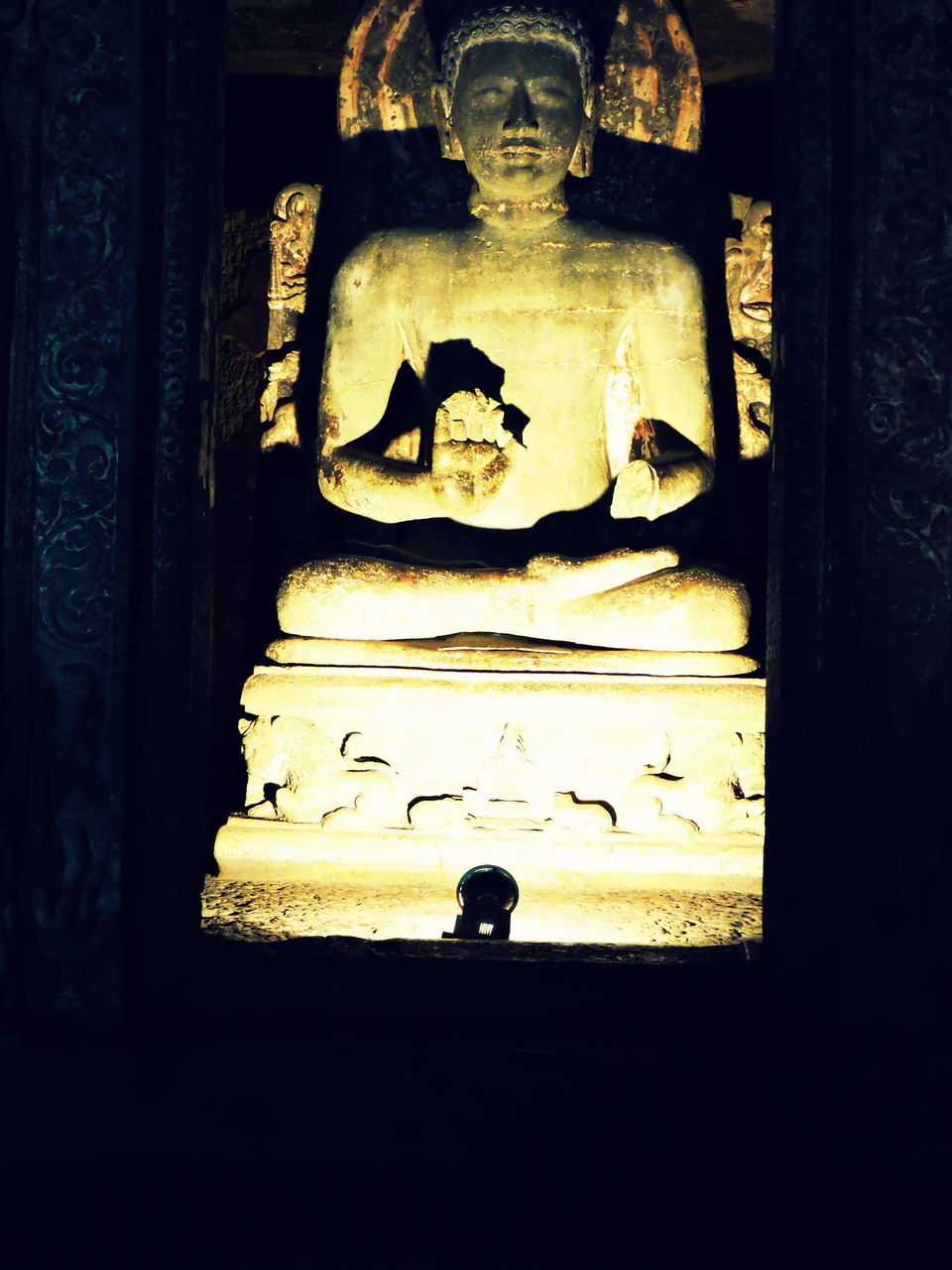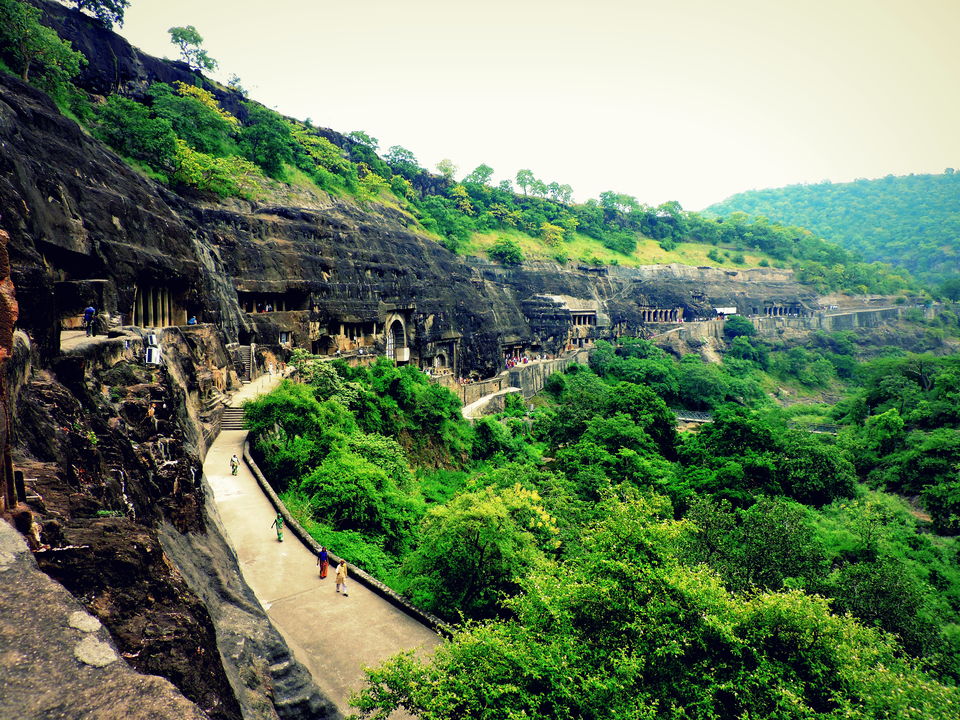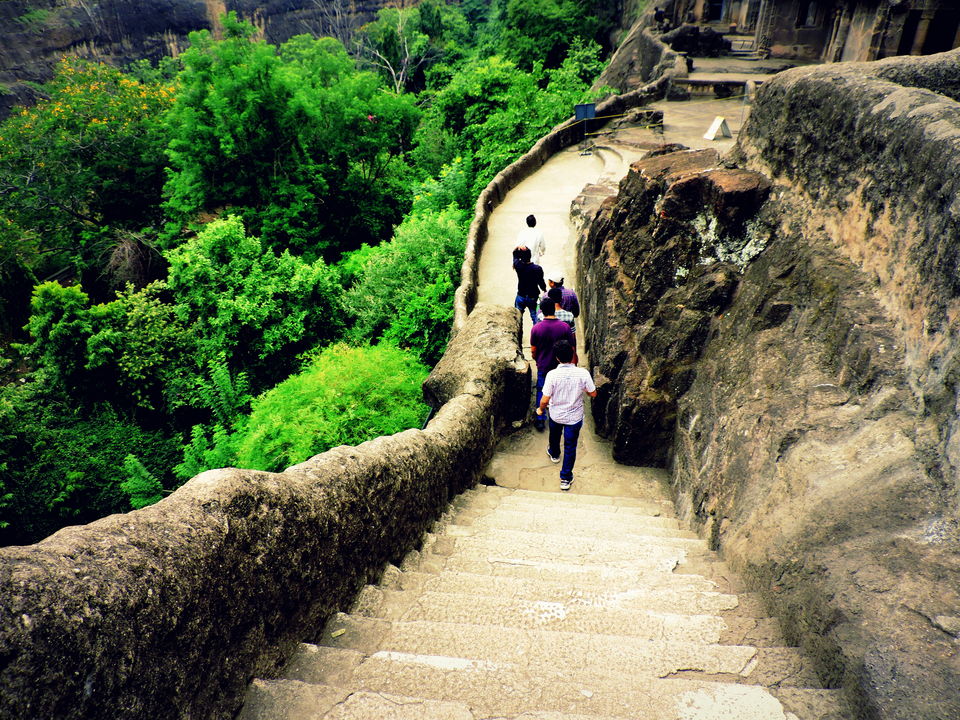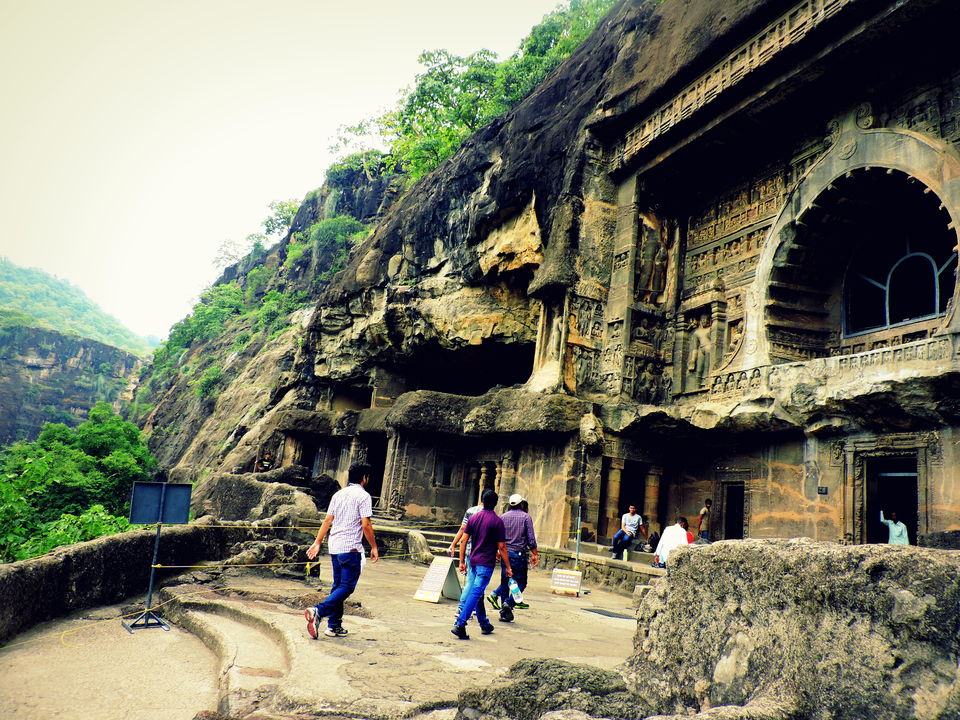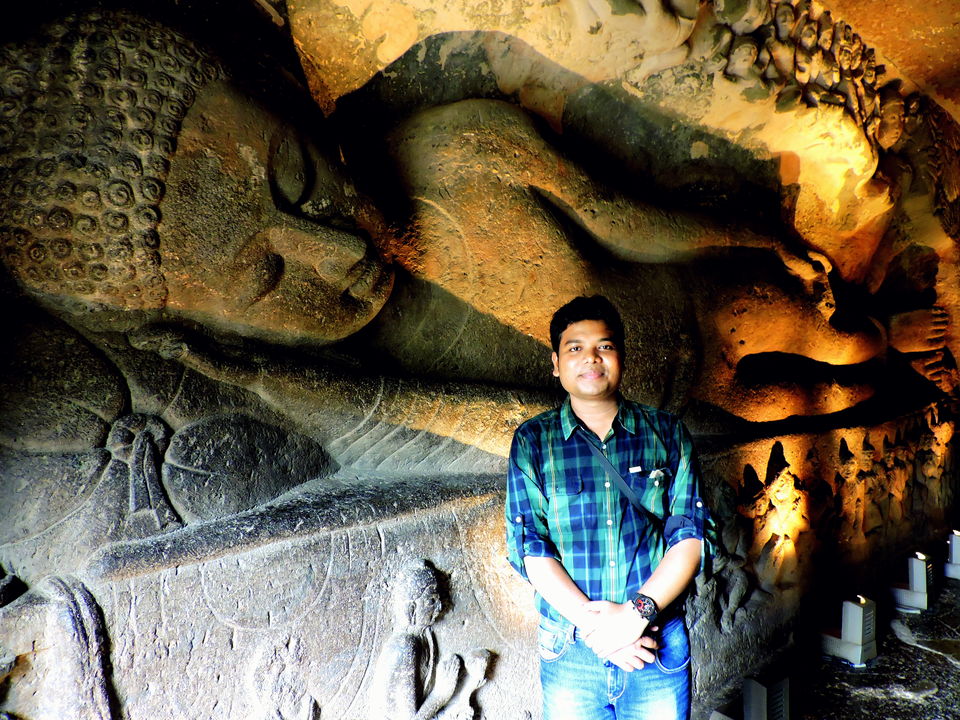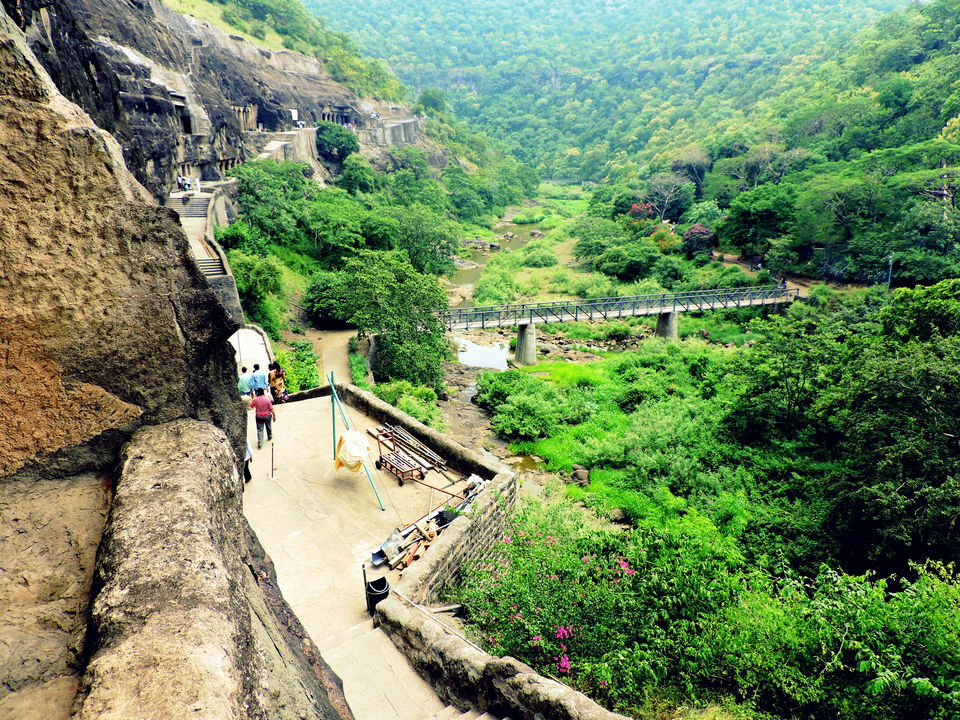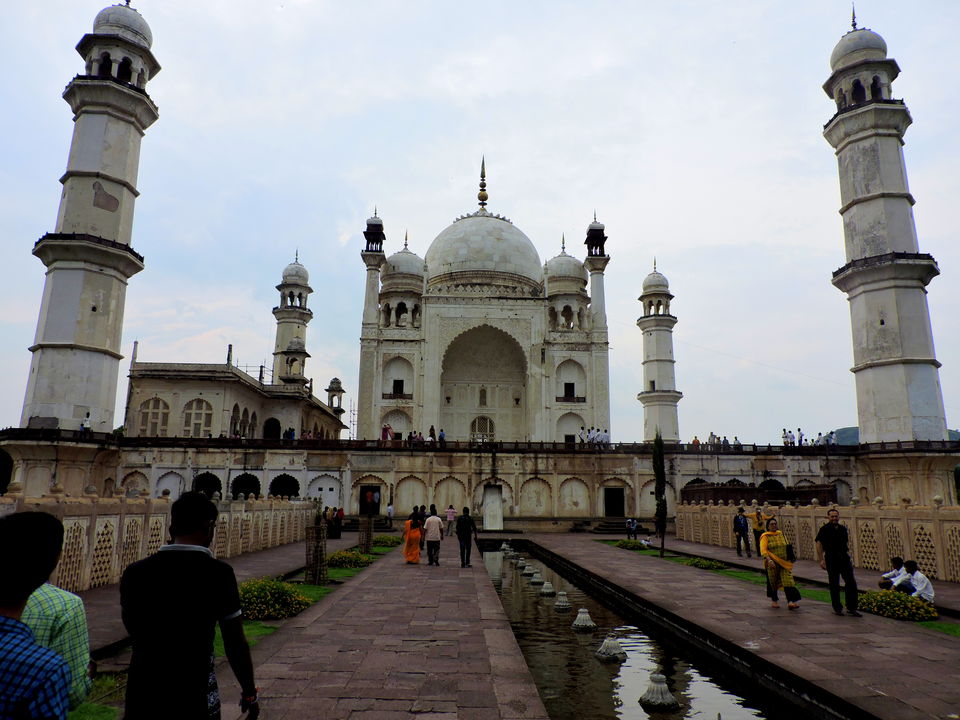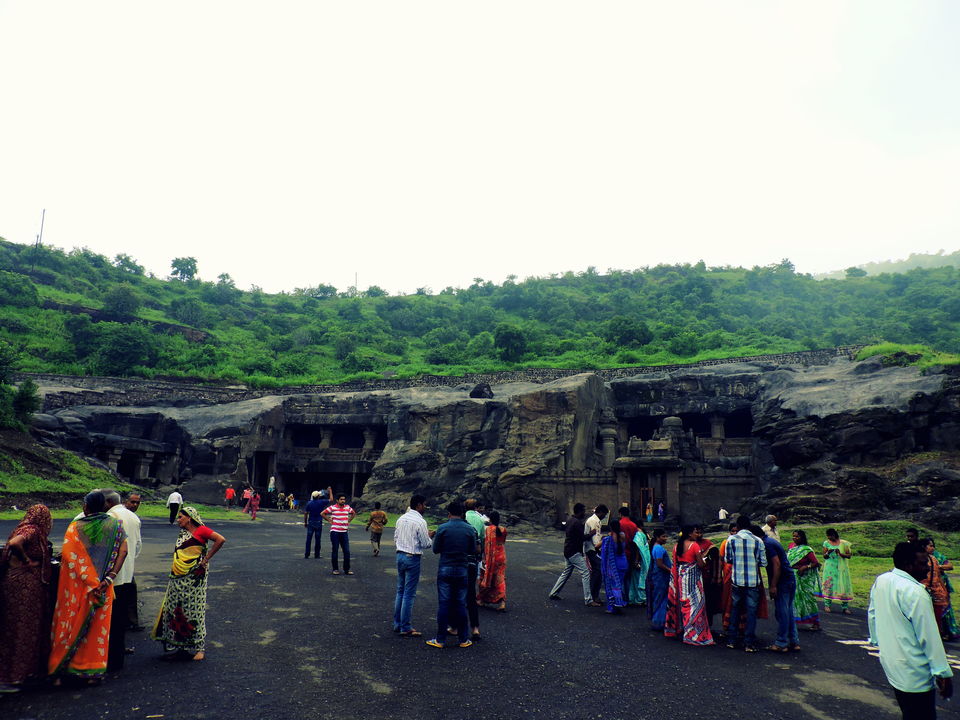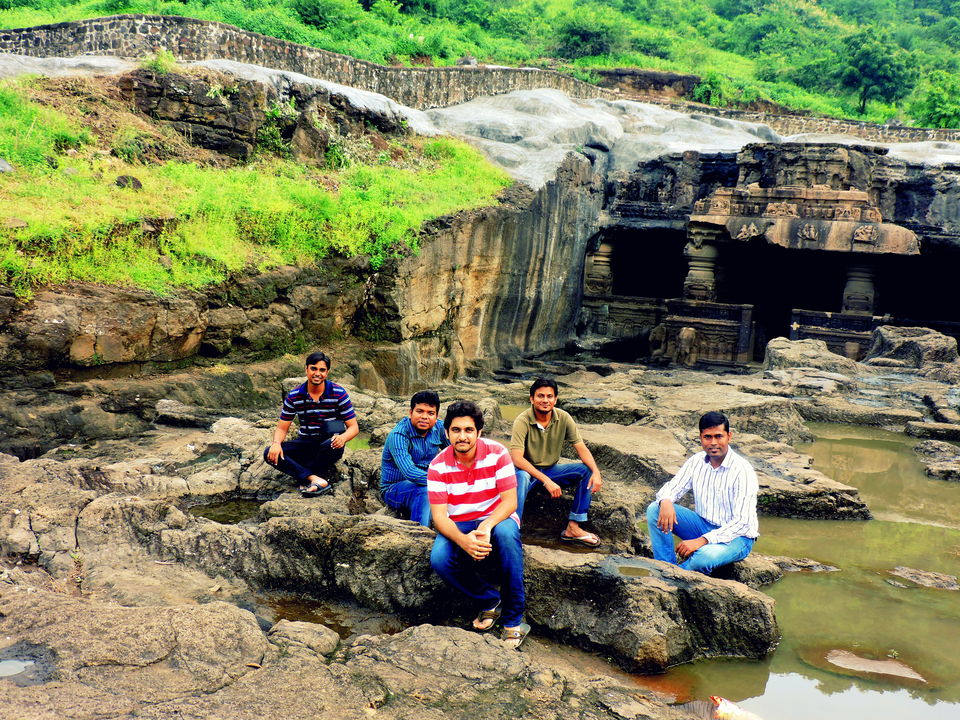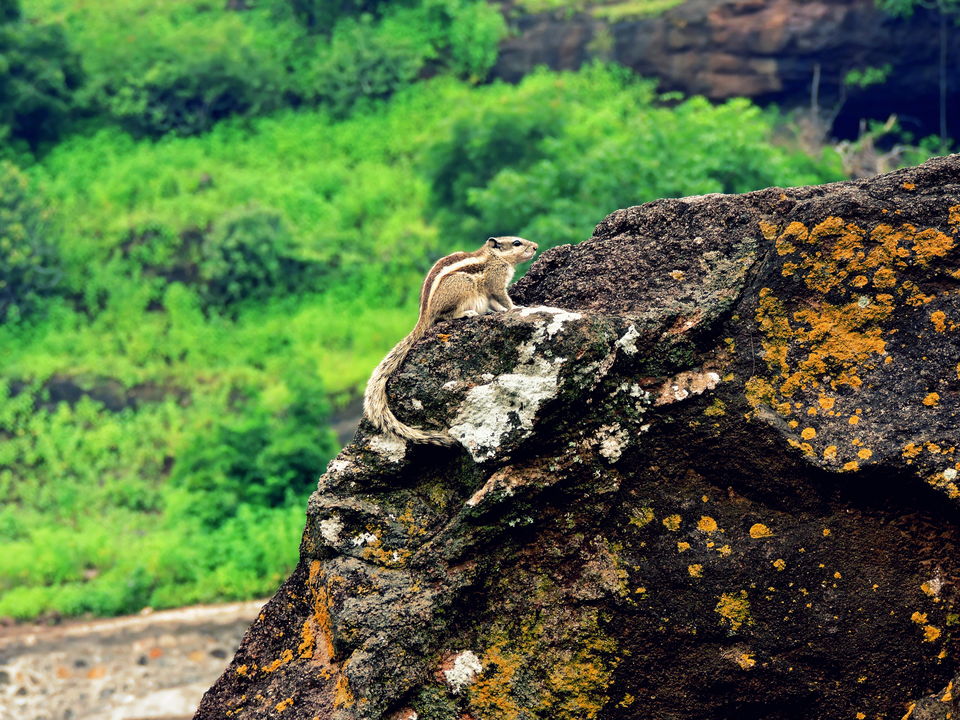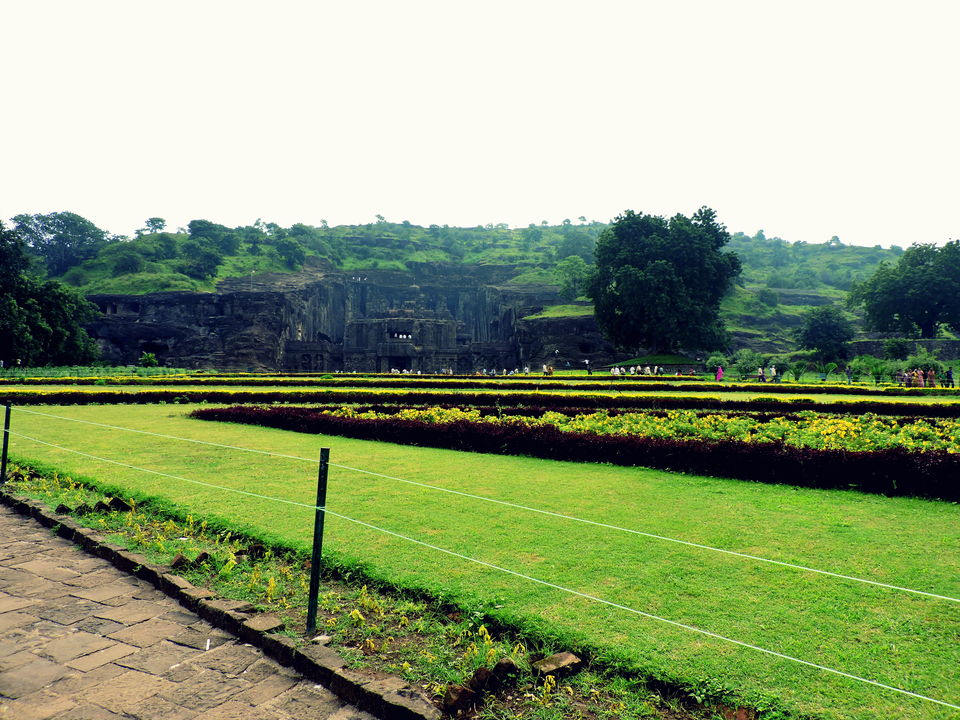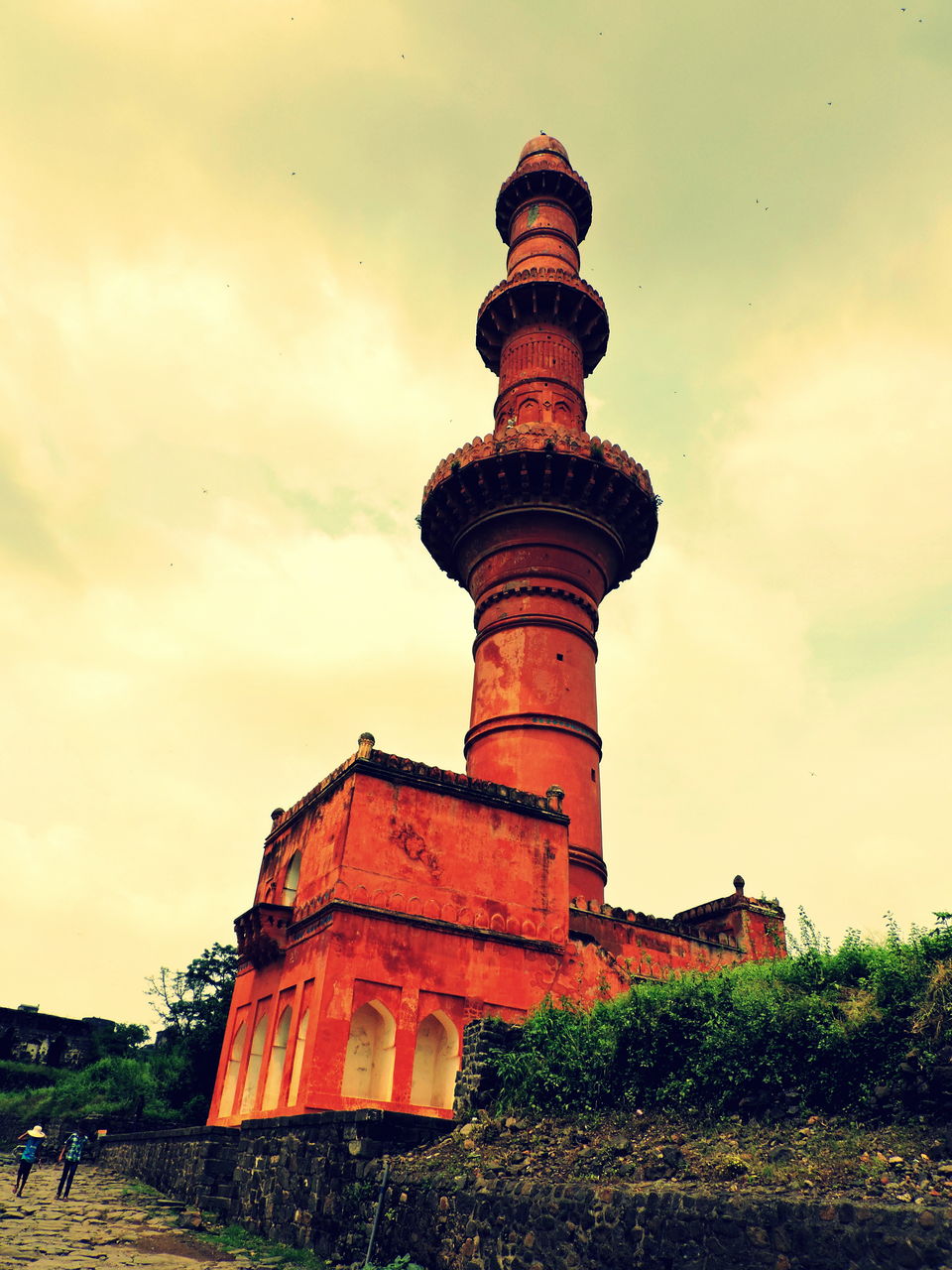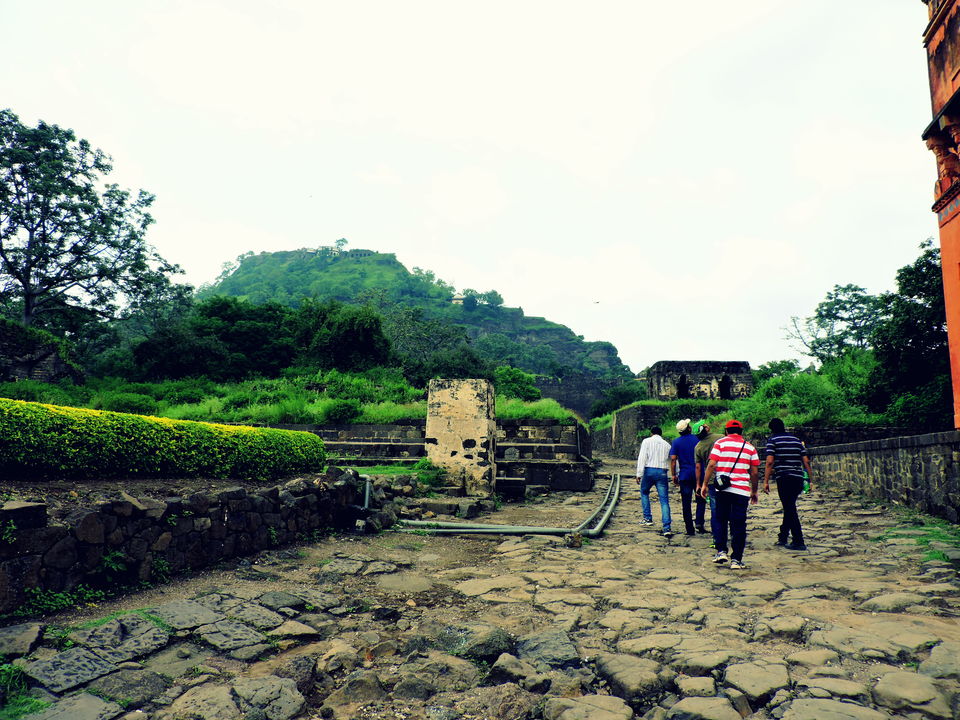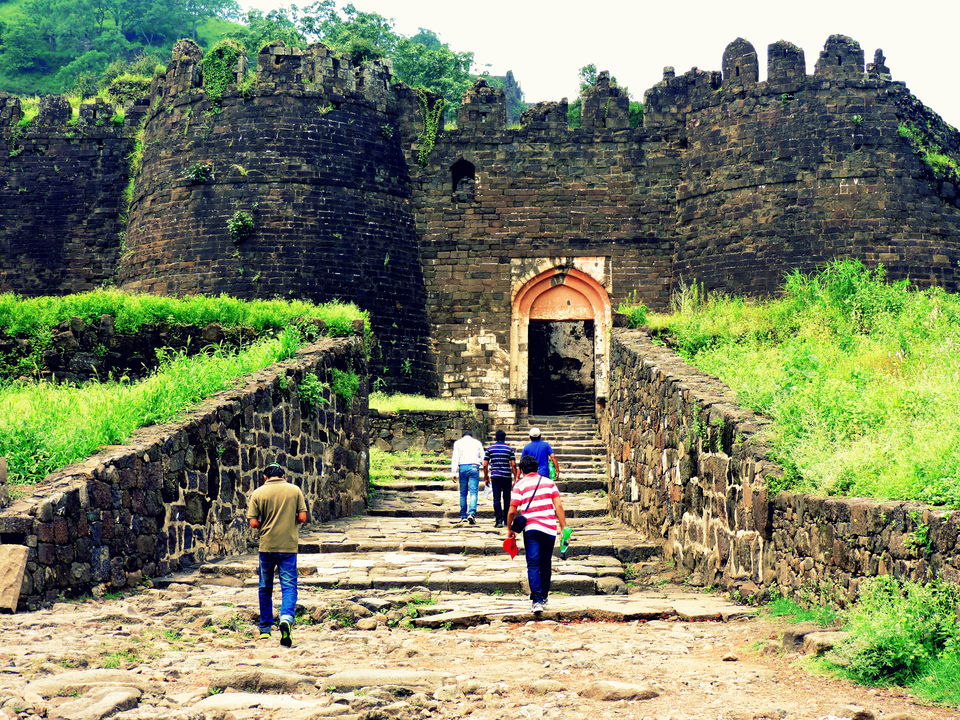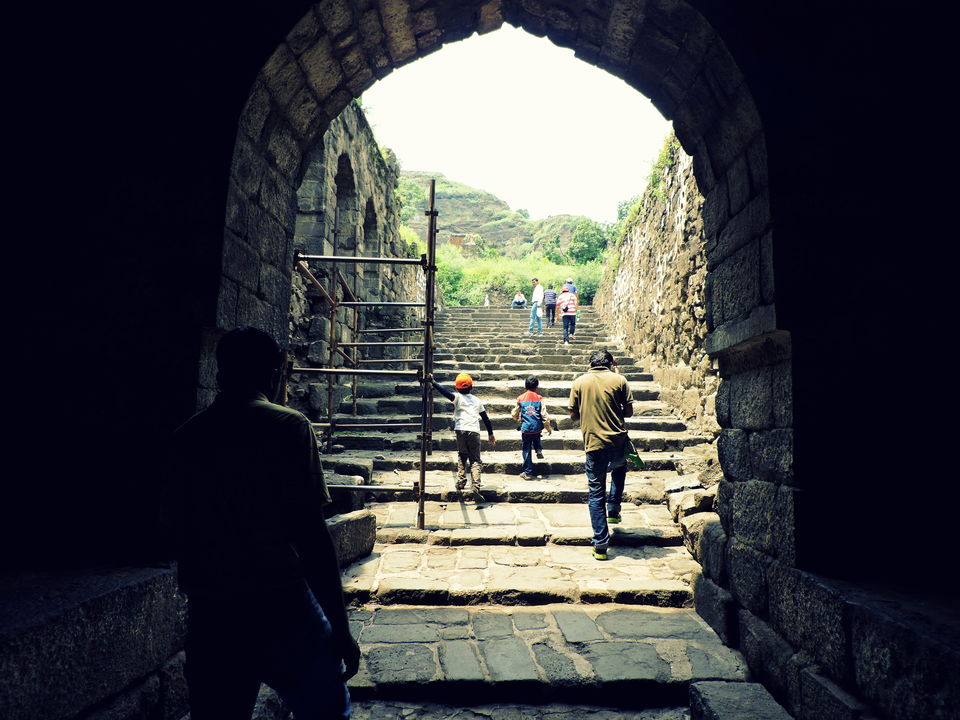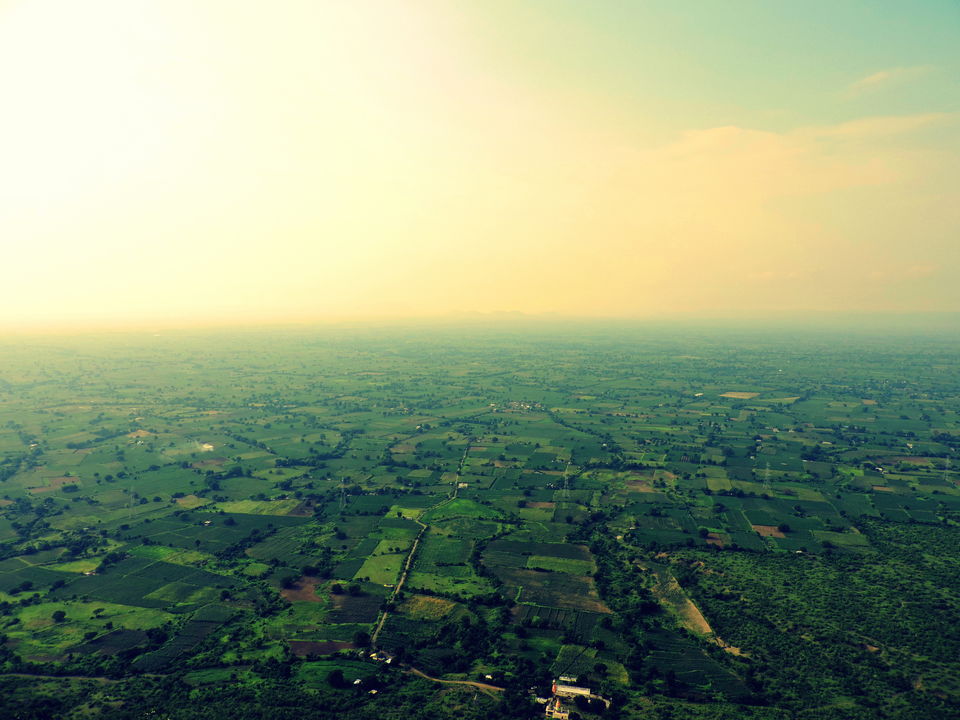 As Dalai Lama said "Once a year go someplace, you've never been before". And those places fascinates me which are of historical importance. If you combine first two statements, one place which will come to your mind is Aurangabad. Aurangabad, Maharashtra is situated at 500 km from Vadodara, Gujarat. It is better known for the reign of Mughal emperor Aurangzeb (Alamgir).
One fine Friday evening after the office hours, we headed towards this beautiful city. Entering the Maharashtra border from Gujarat was not soothing as there were lot of potholes in the road. Thanks to our Innova! which ensured us a hassle-free journey. It can't be more refreshing than having Poha and Chai in Maharashtrian style for breakfast. Our first destination on Saturday morning was Ajanta caves. 29 caves in a row! Unbelievable experience. Because some caves were under-construction, our expedition was limited to 15 caves. It took us 3 hours to complete the lively example of ancient age engineering. Next destination in our checklist was Bibi Ka Maqbara, which is 105 km from Ajanta. For those who have seen TajMahal before will not be actually disappointed to see this monument. It is equally well-maintained by Archaeological Survey of India. A smaller territory, but peaceful. Couple of hours is sufficient to see the beauty of this place. Slight rains in the evening worked as icing on the cake. We went to Panchakki. It is a small retreat to science lovers. I am not revealing anything here, but will encourage everyone to visit there at least once.
A long list of destinations was awaiting the next morning. We quickly rushed to our pre-booked hotel, Hotel Preetam. It is near to Aurangabad railway station was nice and comfortable. Early morning we got ready for Grishneshwar Jyotirlinga. The queue was not too high and we could finish our round of darshan in 2 hours. Adjacent to Grishneshwar is Ellora Caves. 34 caves! Mix of Jain, Buddhist and Hindu gods! Since we were running out of time, we skipped some of the caves in Ellora. We visited cave no. 31-34 and cave no. 16. Cave no. 16 is known as Kailash temple. The mammoth cave is a masterpiece and a must-see for every traveller. The scenic beauty of Hindu gods is mesmerizing. After spending couple of hours in the caves, we marched towards Deavagiri, popularly known as Daulatabad fort. The hill fort is 190 m from the plane. We reached at the top in 1 hour with stops in between. The top view will give you a complete view of Aurangabad city. The historical journey ends here as we moved to Mhaismal Hill Station. It's a small hill station, but at a high altitude of 1067 m. The cool breeze took away all of tiredness within seconds. With light rains in the morning, the evening weather was well established. While returning, we visited Mughal emperor Aurangzeb's tomb in Khuldabad. Aurangzeb ka mazhar is a very peaceful place where along with Aurangzeb, there are tomb of Aurangzeb's son and daughter.
This brings us to an end of our trip. This trip is as special as any other trips of mine. Highly memorable! and I recommend all my fellow travellers not to miss any of these places as someone rightly said "Better to see something once, than to hear about it a thousand times".
A take-home suggestion: do not wear shoes for visiting Ajanta and Ellora caves, as you will be wasting time removing and wearing every time at each cave. However, Daulatabad fort strictly needs shoes if you wish to climb up the fort.