If I rewind back to 2 years from now...I can see a girl who was totally new to this city of gold..She dared to take ride of this city ..The city of dreams approach me to take this ride...She assured me that we'll adjust definitely..and today its like 2 years I'm breathing in this city..Love you Mumbai!!!
Well breathing in this city is not enough..So like every other new comer I visited Gateway of India,marine lines,girgaon choupati,band stand, mount marry,colaba,bandra,etc.etc. But now its time to go on boundaries of Mumbai...where you can feel real beauty of nature..
Mansoon 2017 was a totally rocking mansoon I ever had..I started from karnala(panvel) ,mahuli (asangan)and sinhad(pune). My first Trek was karnala..I was eagerly waiting for this day from last one year..and finally with help of my friends we complete my dream..It was amazing experience..that make me to explore two more forts ..
Karnala Fort- Karnala fort is situated in Raigad district at the base of karnala bird sanctury ,nearly 10 km away from Panvel city on Mumbai-goa highway.If you don't have private vehicle you can go by public transport. So we start for trekking at 10 am ,sometimes it becomes hard to collect every friend when its weekend ,so as usual we got little late,but climate was cooled down so we don't get that much tired. Usually you should start trekking little early so you get good paths to walk (i mean less mud on path and you can enjoy great views).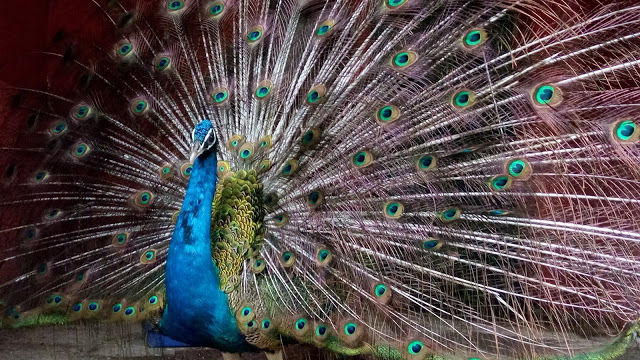 Karnala is very basic trek ,so whoever interested in trekking and not sure about your trekking stamina can go for karnala without any fear. At the base you can enjoy reserved birds like peacock,parrots,etc
Light rain has began when we were climbing up,which make that trekking more exciting ,you can enjoy rain,fog ,wind ...this combination of three will inspire to go on top of the mountain. You can enjoy great views of raigad district just after one hour of climbing. Beautiful butterfly will start catching your eyes,you can see different types of wild flowers,etc You can capture great snaps for your next cool post ,if you are social media addicted or a photographer.
After 2 hours of climbing you can see the actual target.After walking 20 minutes more we reached to entrance of the fort .There is a temple deddicated to goddess Bhavani located at the bottom of the fort. It is said that the goddess gave a sword to king Shivaji, which he then used to conquer a vast area of land for the establishment of a Hindu nation. Karnala Fort extends around the 125 feet basalt pillar also called Pandu's pillar. It is believed that the pillar was once a watch-tower. Below that pillar is a water cistern that is believed to have a year long supply of fresh water. There are also a few caves to take shelter. We sat down on a restored bit of wall and took in the view. The fort extended on all sides and Panvel stretched out way below in the distance.
The view, from up here, is amazing. I was glad to see plenty of trekkers who had come there to spend a day at the fort. Finally after resting for a while we decided to make our way down. What goes up has to come down. The climb looked easy but the descent would not be so,road become too much slippery because mud and rain ,this was the most difficult part of the journey. By 3:00 pm, we were at the entrance of Karnala. From there, we boarded a tum tum to Panvel station.
This is how my first trek end up , trekking makes you feel alive,suddenly you feel more younger than ever.It is the best way to explore the newer you.Go out , log off your computers ,you just need good hiking shoes and couple of adventures friends.