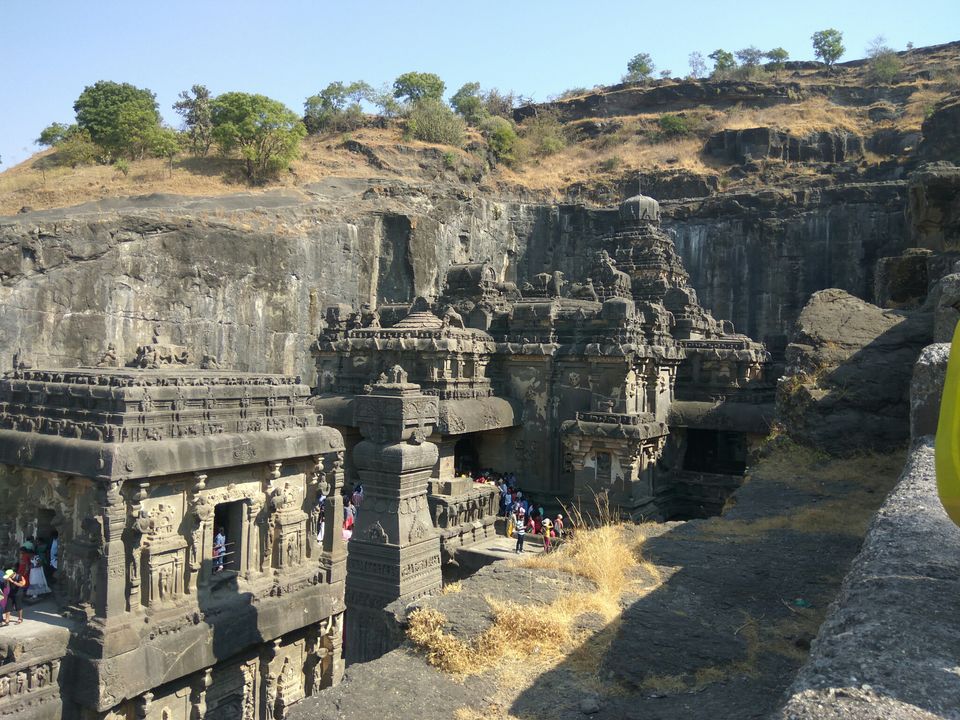 When a large family is out for a vacation, isn't it important to cater to varied tastes? This trip was a concoction of history, religious fervour, tongue-tingling food, and pleasant family time.
With Mumbai as our base, we visited Shirdi, Aurnagabad and Lonavala.
As soon as we landed in Mumbai, it was a hop into a bus bound for Shirdi. After what seemed like an eternity on a Knight bus (Potter heads will get the reference) we reached Shirdi at night.
Our darshan at Sai Mandir was booked for early next morning. We used the Sai Sansthan Trust website to reserve darshan tickets. The entry into the temple was smooth and quick.  Mom strongly believes that God helps the devout and faithful. She had brought lamps to light and sweets to distribute. Initially, no devotees were willing to accept her offerings and this agitated me. She held strongly to her belief and within no seconds, the 200 odd lamps stood burning gently on a cold winter morning and the sweets had vanished without a trace. Devotees thronged around us to ask for lamps to light and sweet offerings to take home. I simply smiled at mom and hoped that I could develop that level of faith!
Our trip had started off on a spiritual note and thankful were we!
A train ride was all that it took for us to set foot in an old city that had been home to one of the last emperors of the Mughal Empire - Aurangabad, administrative centre of Aurangzeb.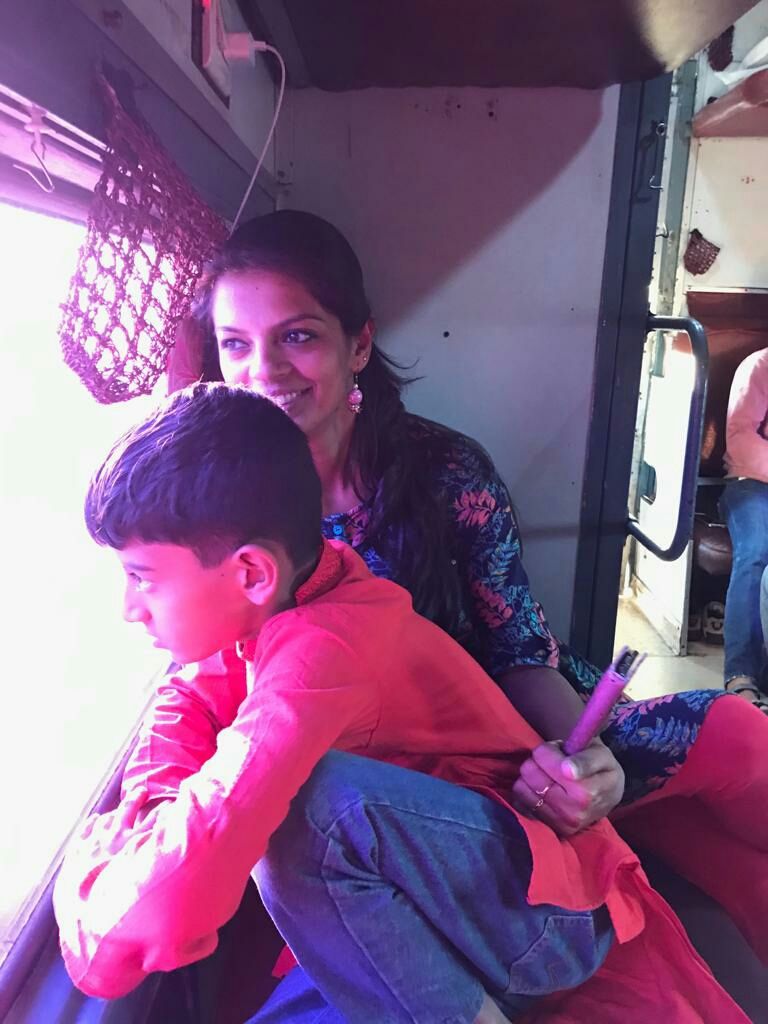 A pre-booked car took us to Ajanta caves early in the morning. This road trip is not for the faint-backed person. The road or the lack of it is immediately noticible.. Ouch!! We managed to reach Ajanta Caves in one piece.
The world heritage site is a sight to behold! About 30 Buddhist caves carved out of solid rock is indeed awe-inspiring, more so when you realize that the intricate attention to details was achieved with no sophisticated tools!! These caves were built over a long period of 600 years under the patronage of several Buddhist rulers and noble men to serve as a place of prayer and rest for followers of Buddhism.
From the booking office, a shuttle bus will drop you off to the foot of the hills where the caves are located.
Pro tip: wear comfortable, sturdy sandals as the religious nature of the caves demands that you take off your footwear to enter the caves.
Each cave has a central congregation hall facing a sanctum sanctorum housing the Buddha. Off the congregation hall are several cells to house monks. Keep your eyes out for the wall frescoes extracted from the Jataka tales and the intricate carvings on rock. Some of these vihaaras or rest houses are 2 to 3 storeyed and the steps leading up to the top storeys are high and steep.
Pro tip: when descending, turn around and face the steps and climb down as if from a ladder.
You will need about 3 to 4 hours, not including the time you spend taking off and putting on footwear, to visit each cave and absorb details. A quicker way to do so is to visit only the caves manned by security guards. We did a mix of both. We visited as many caves as was possible under the glare of a harsh sun insistent on sapping off our energy.
Another back-breaking car ride brought us back to the city centre so we could gape at the Taj of the Deccan - Bibi ka Maqbara. This mausoleum was built in memory of Dilras Banu Begum, wife of Emperor Aurangazeb and bears striking resemblance to the Taj Majal. Personally, I felt a little let down by the shoddy upkeep of the structure by Archeological Survey of India.
What you must instead focus on is the meenakari work, motifs identifiable with the Mughal era and intricate jharokas.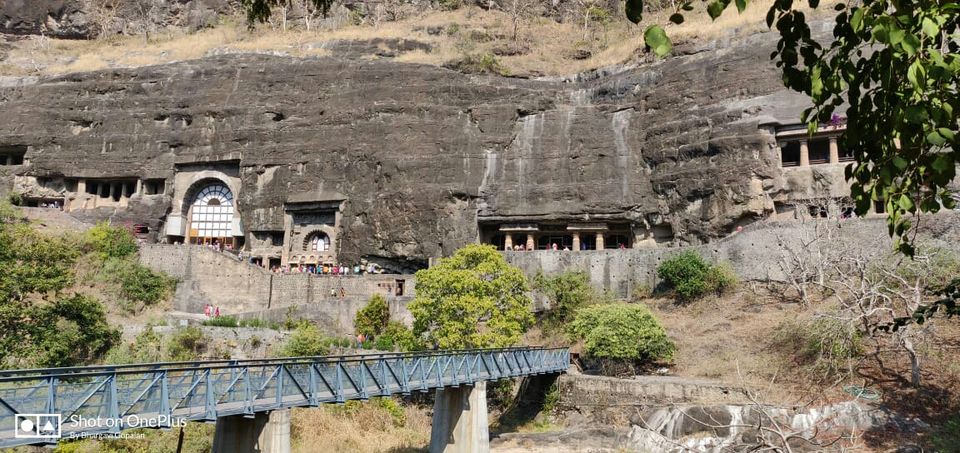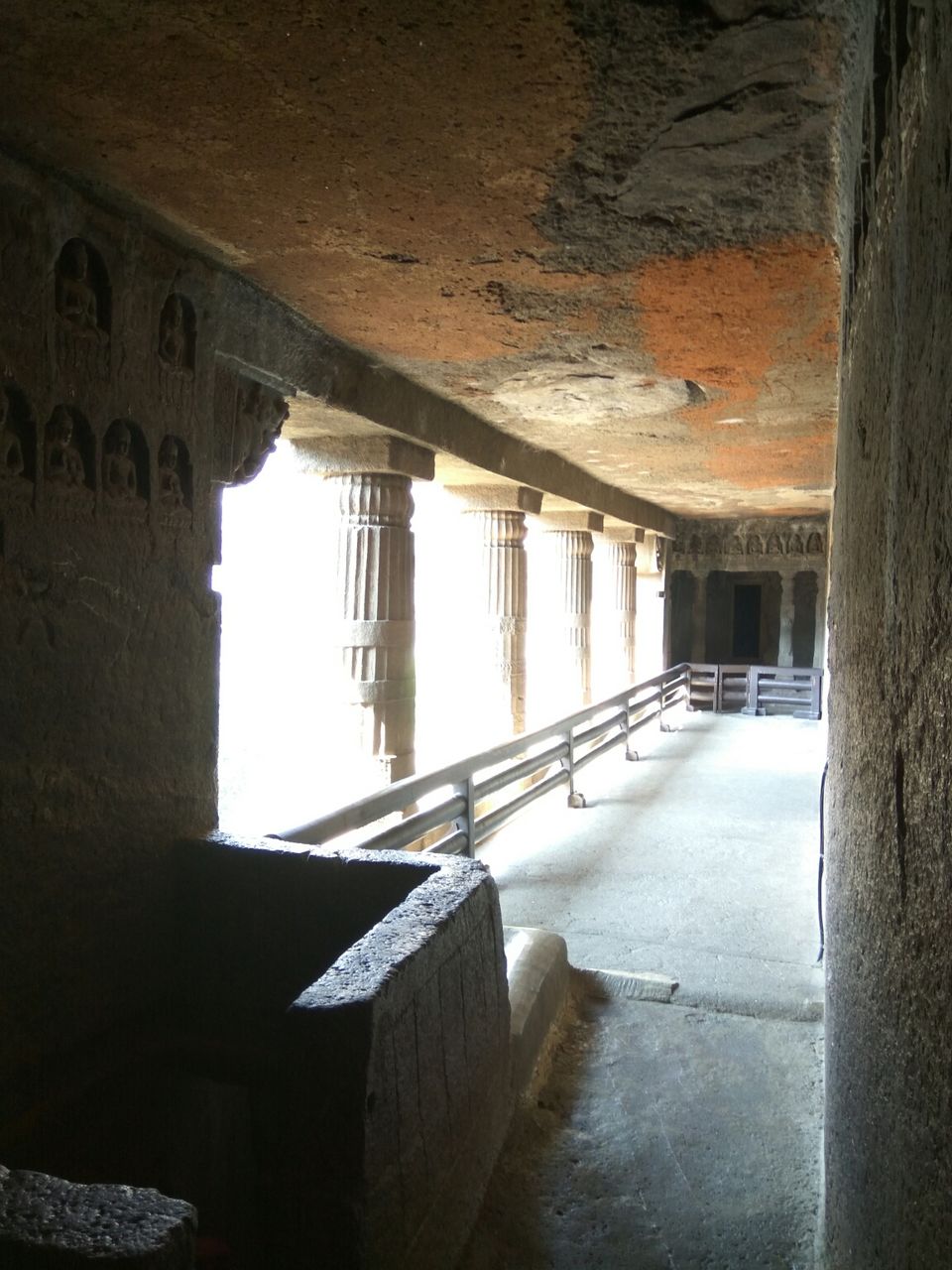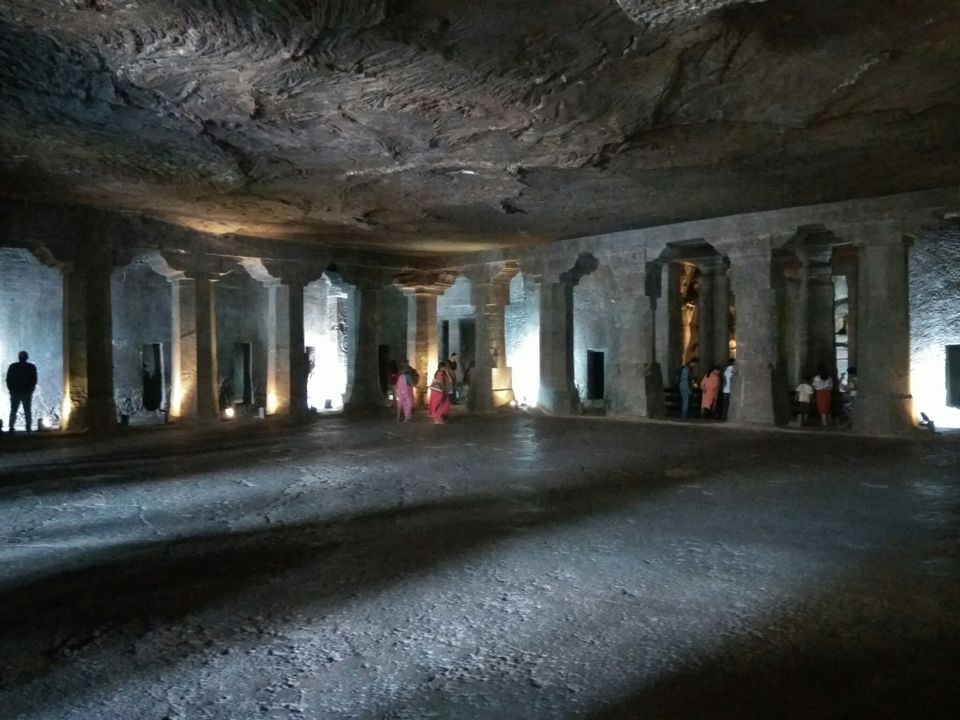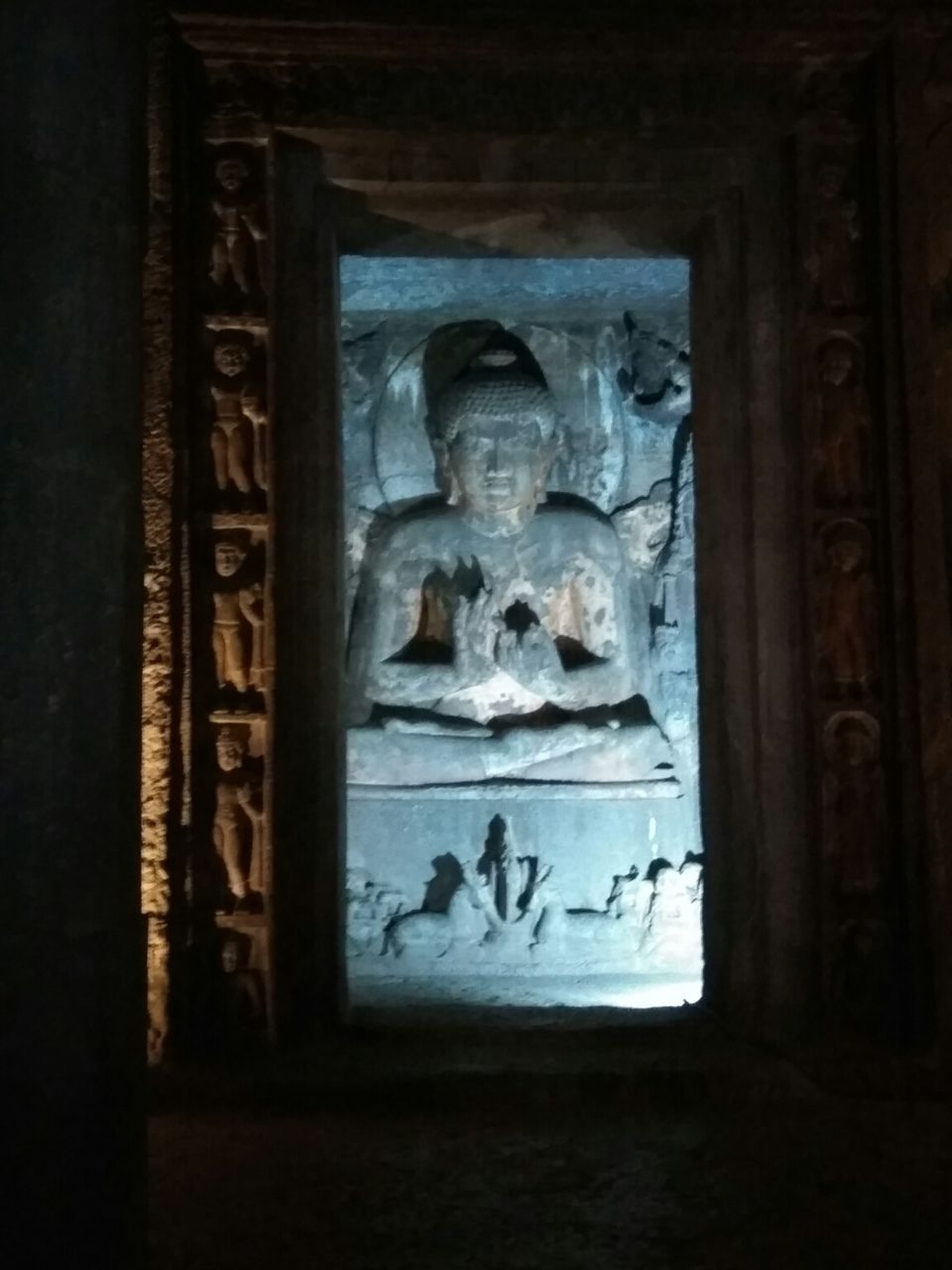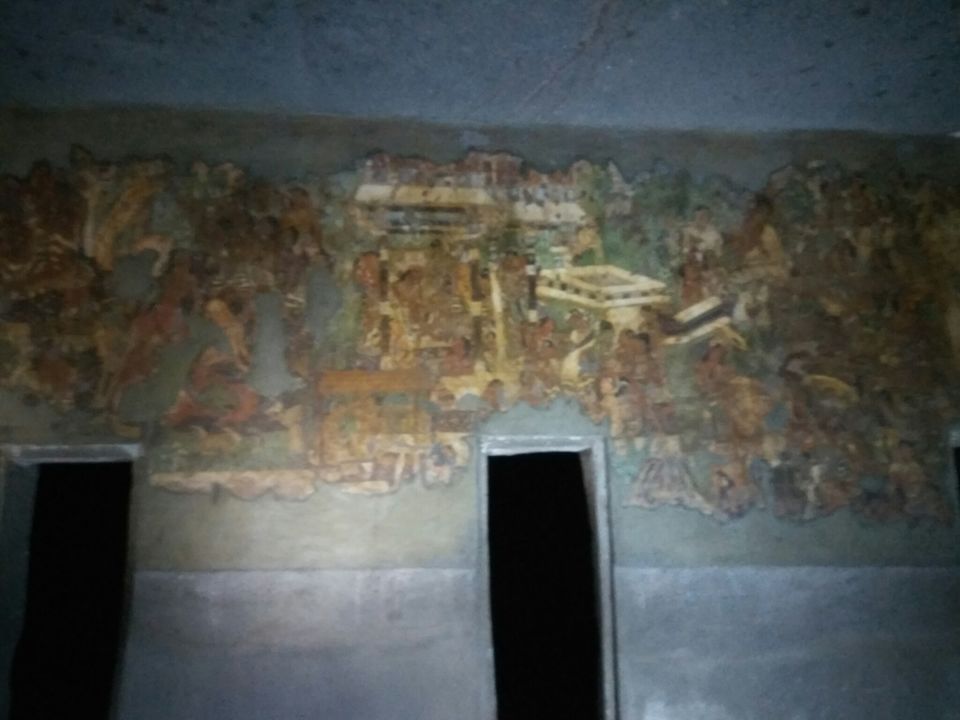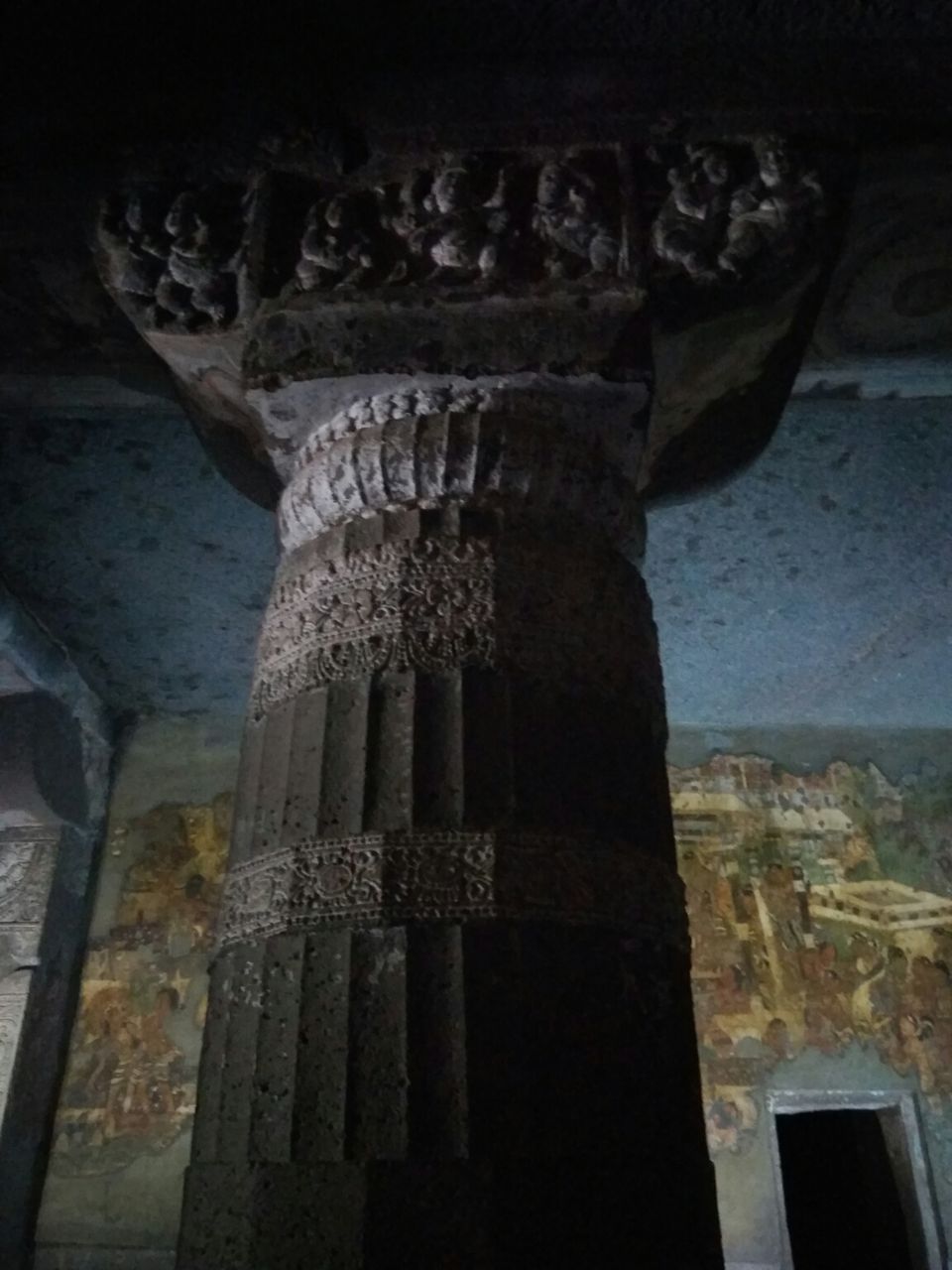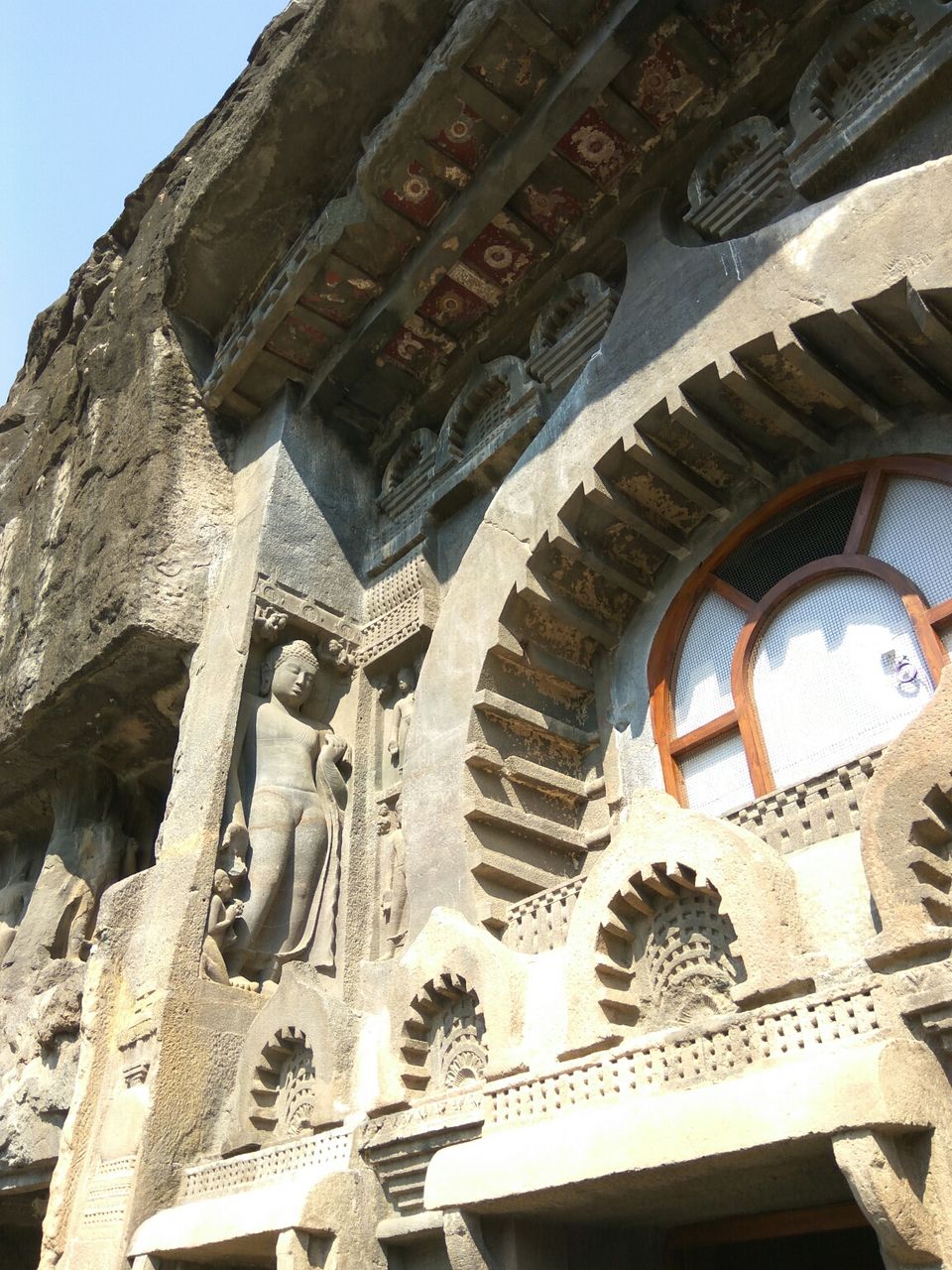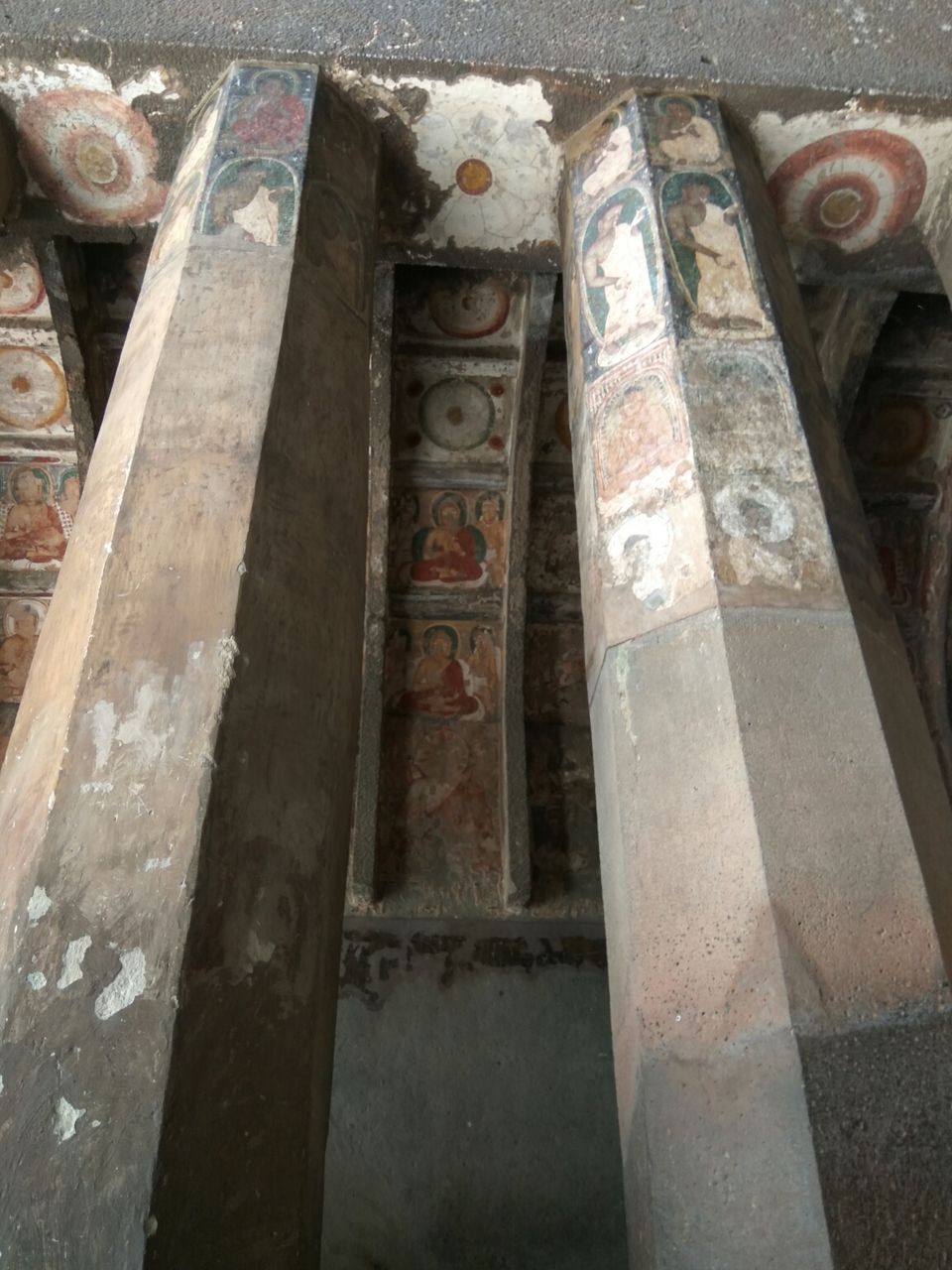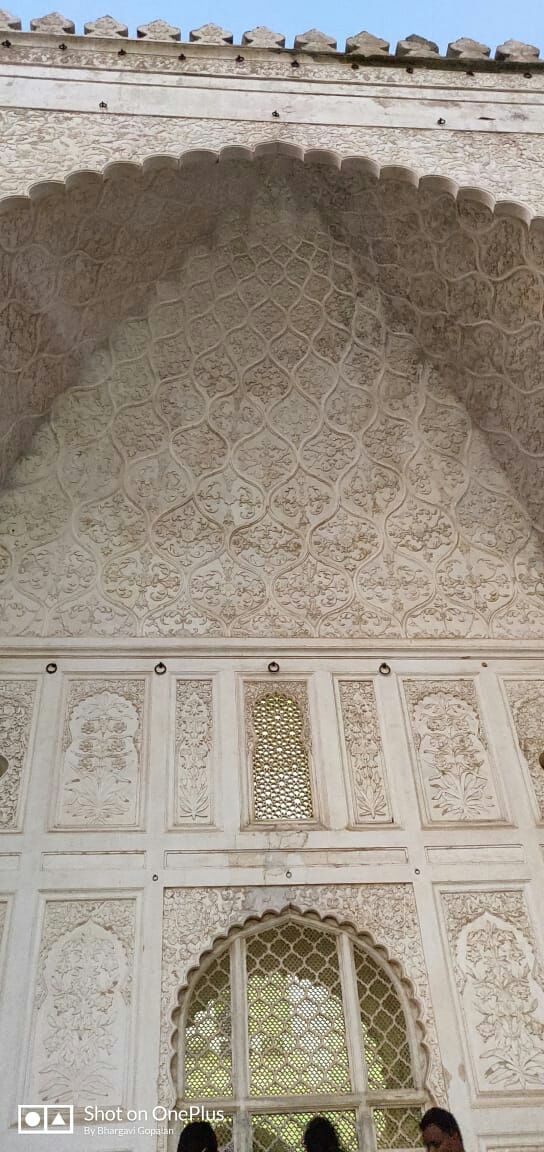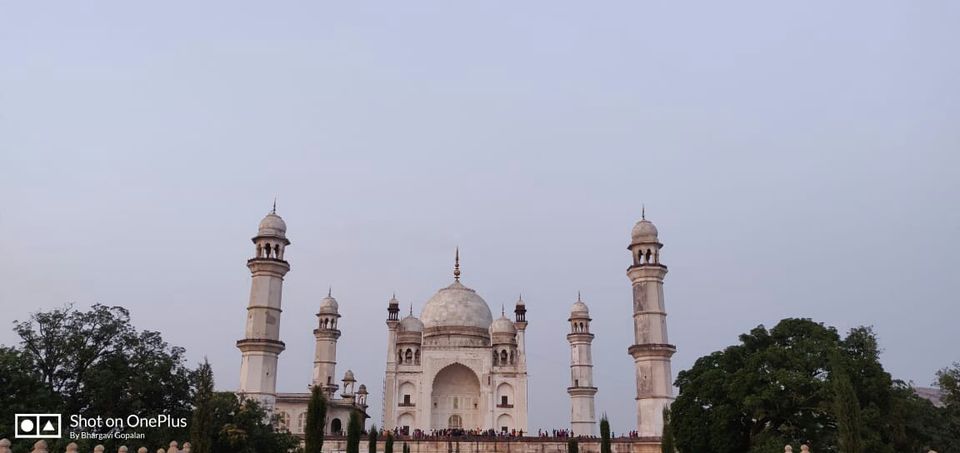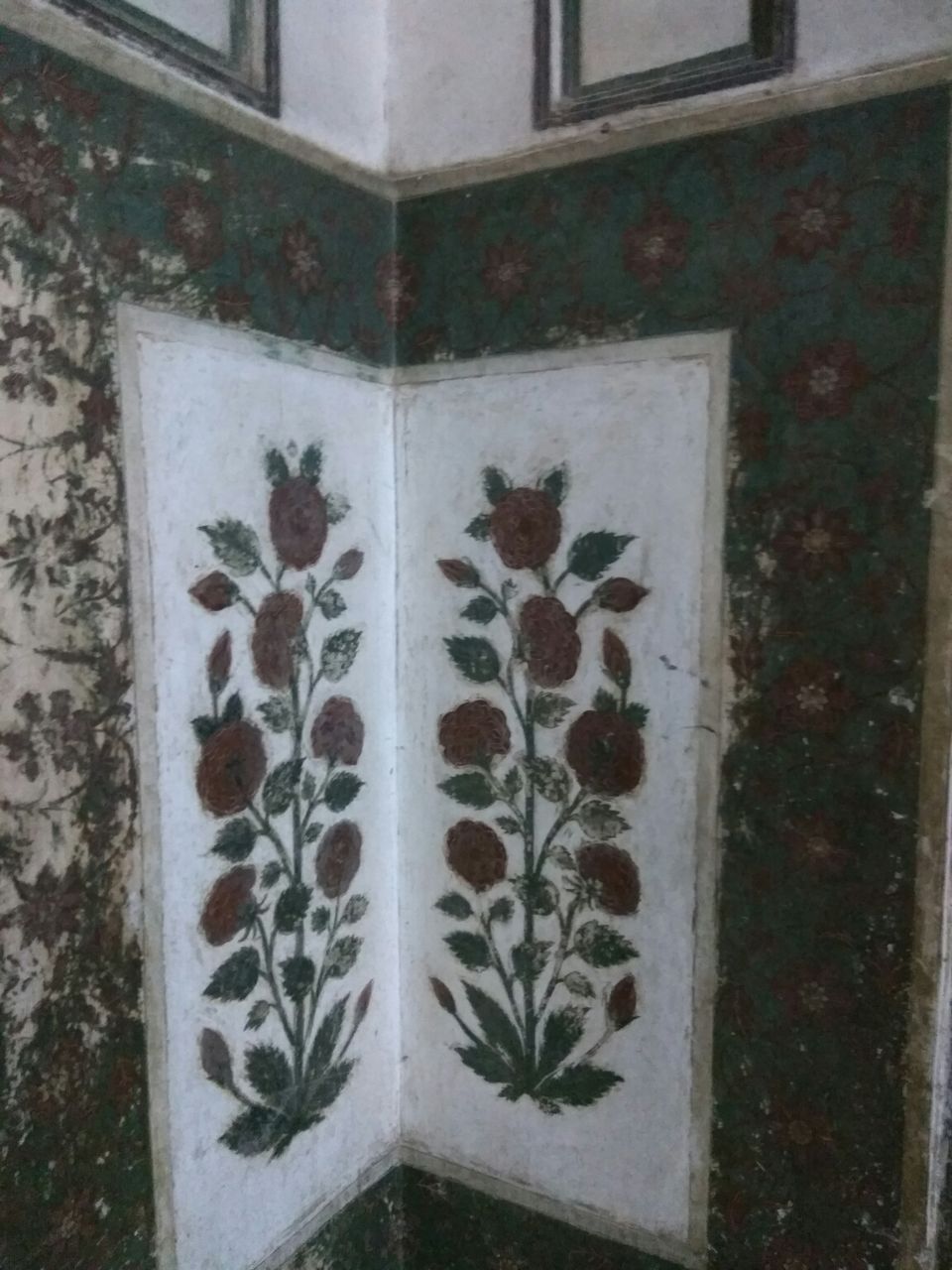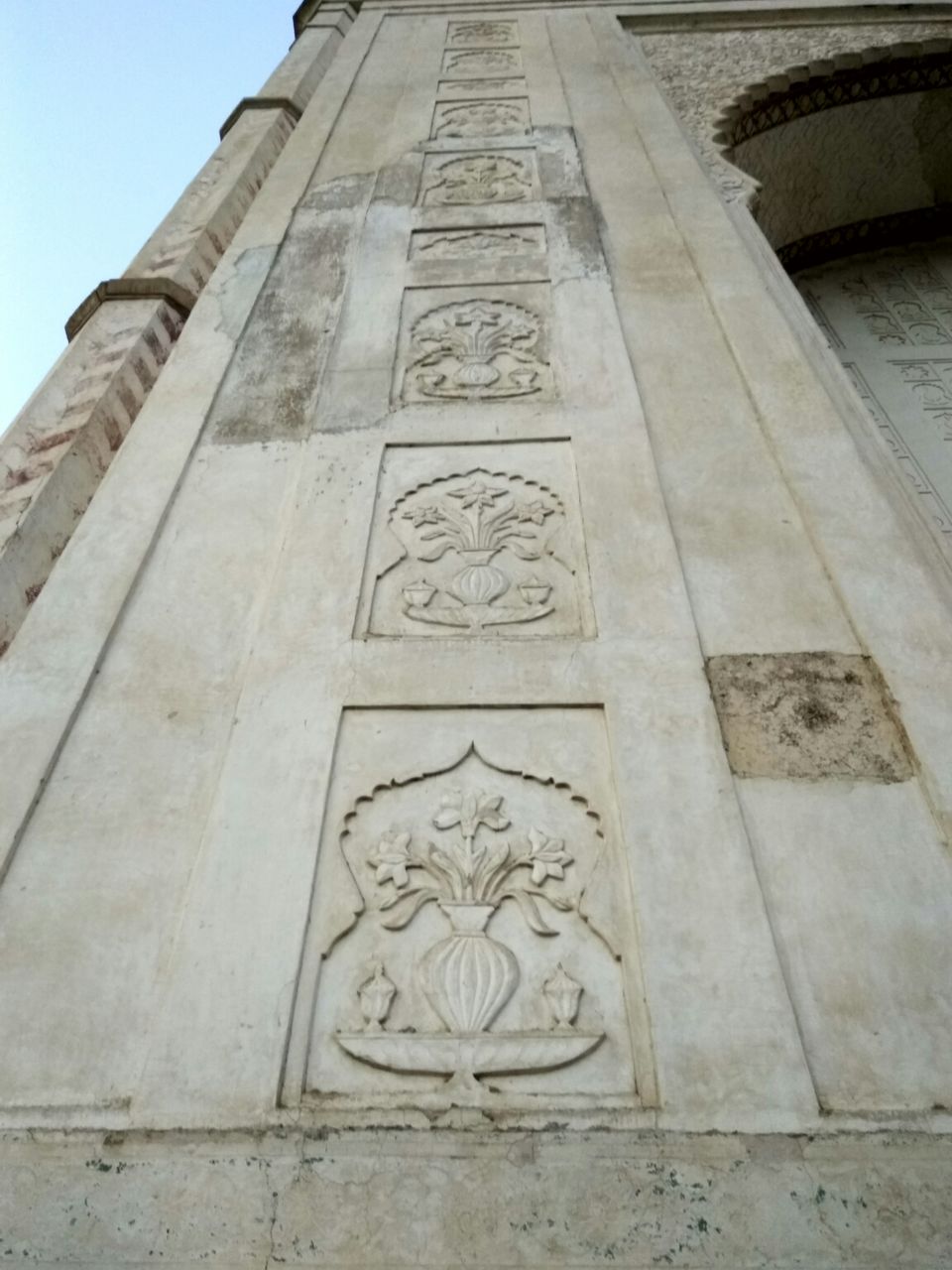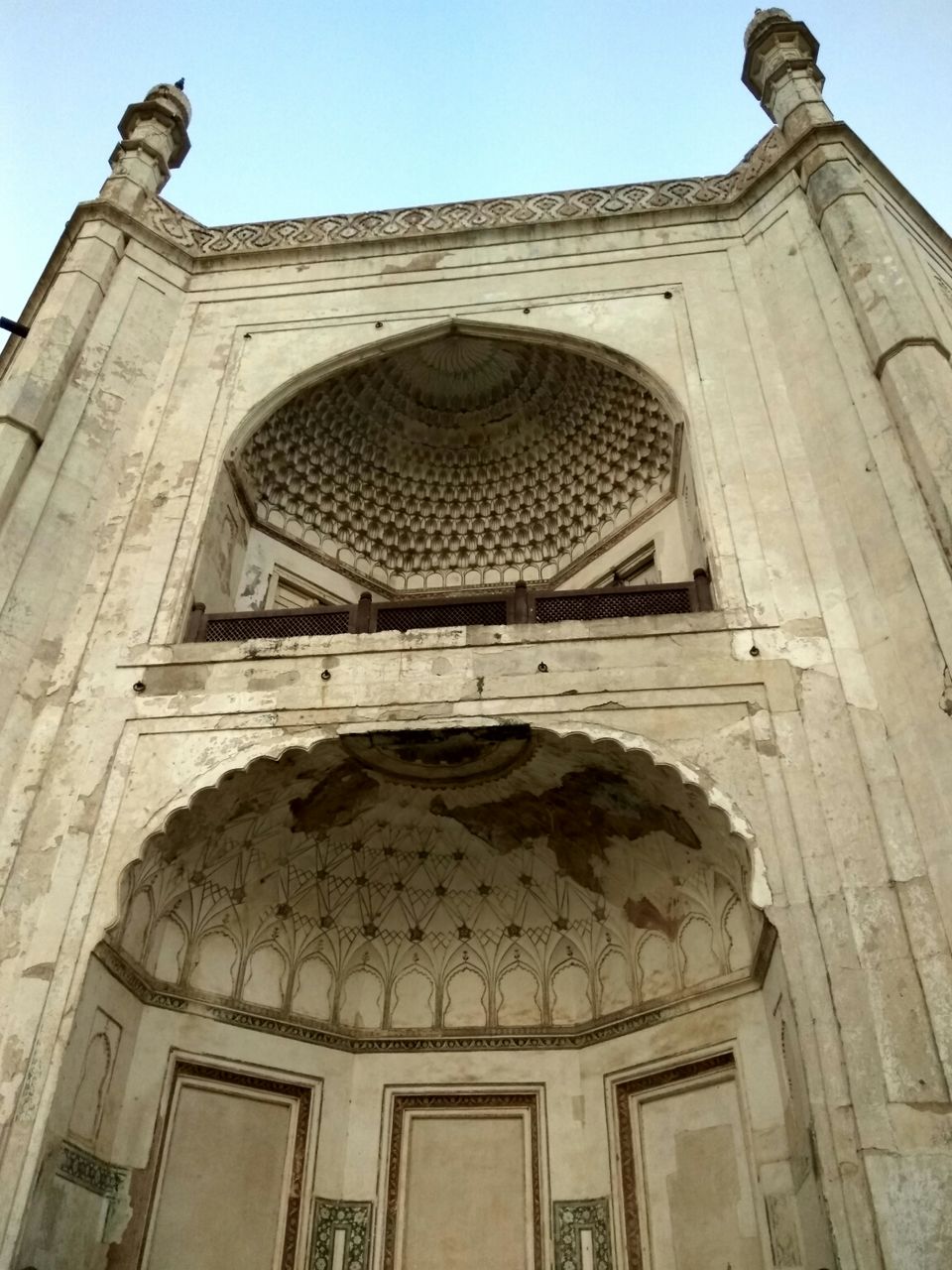 Another early start and we entered the Grishneshwar Jyothirling temple located near Ellora caves. A striking difference between temples North and South of Karnataka - up north, you can enter the sanctum sactorum and offer prayers! Very spiritual, indeed. This site is one of the 12 sites in India containing a Shivling that once emitted light. Photography is not permitted and you can deposit your belongings in a small locker outside the temple.
After a fulfilling darshan, we headed for Ellora caves. Again, these set of caves were built for devotees and travellers belonging to the 3 major religions that took birth in India - Buddhism, Hinduism and Jainism. After purchasing tickets, the pathway leads you to cave 16 - a monolithic temple to adore the One without desires - Shiva or Kailashnath! This structure is complete with a backdrop of the Kailash mountains carved out of rock!
To the right of this temple are located other Hindu caves and all the Buddhist caves. To the left, you will find the remaining Hindu caves and 4 caves dedicated to Jainism. A shuttle bus is available to take you to the Jain caves. Again, we covered the most important caves only and skipped the Buddhist caves all together as we had already seen plenty in Ajanta. Most notable are the Buddhist teen tal, Ravan ki khai, Dasaavathaar caves and the Jain Indra Sabha.
We drove back to Daulatabad to visit the Daulatabad fort that was once the strong hold of Mohammad bin Tughlaq, who for some reason constantly shifted the capital between Delhi and Daulatabad, before entirely giving up on Daulatabad for lack of water.
It is a easy climb to the top of the fort. Maintenance work was in progress. If not for this, I might have assumed that another historical site was left to rot with no care from the Government.
The chand minar is a sight to behold against a clear blue sky. Another noteworthy feature of the cave is the andheri or dark passage. A brilliant strategy to fend off the approaching enemy! Do read the description in the picture!
It was a short visit to this fort followed by a visit to the Himroo weaving centre. The Himroo and Paithani textiles are native to Aurangabad and we got to witness weavers patiently crafting sarees using a handloom. A visit to the showroom left our pockets considerably lighter! Qualitatively, I now have a couple of sarees to remind me of a fulfilling trip.
For accommodation, we relied on booking.com and Make my trip.
Dont miss gorging on pav bhaji and vada pav in Shirdi and starting your day with some simple, yet soul-satisfying sabudhana kichidi or poha in Aurangabad.