Aurangabad was our center for many tourist points. We stayed at Aurangabad for three days and visited Shirdi, Shani Shingnapur, Ajanta and Ellora. we skipped but one can also cover Lonar Crater lake from Aurangabad. On the Third day we explore Ajnata caves.
First day we took taxi to explore Ellora, Shirdi and Shani Shingnapur. Second day we took an autoriskha to visit Daulatabad fort, Bibi ka Maqbara and Panchakki. So for third day we decided to use public transport, the government run buses to reach Ajanta caves. Ajanta caves is situated at a distance of 99 km from Aurangabad. We started very early to reach early and avoid afternoon crowd. We took a bus from Aurangabad bus station to Ajanta caves. It took around two hours to reach Ajanta, from here again till the caves you need to get a tourist government run bus as private vehicles are not allowed from here. All food and souvenir shops are also moved here. Near caves only one tourist government run restaurant is present.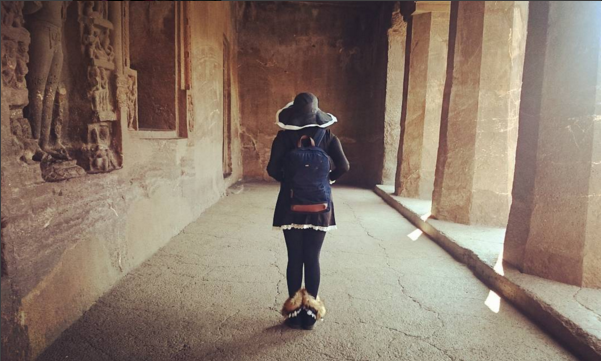 There are 30 rock-cut Buddhist cave monuments which date from the 2nd century BCE to about 480 or 650 CE. Ajanta caves are also UNESCO World Heritage Site.The Ajanta Caves constitute ancient monasteries and worship halls of different Buddhist traditions carved into a 250 feet wall of rock.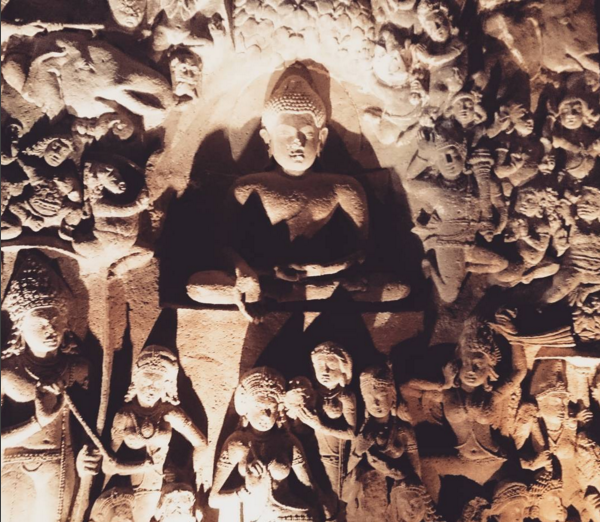 We visited all the caves in three hours. There is a view point of Ajanta caves from where you can view all the caves which are constructed in a semicircular form, But I was too tired to climb all those stairs so stayed back and enjoyed the closeup view to each cave.