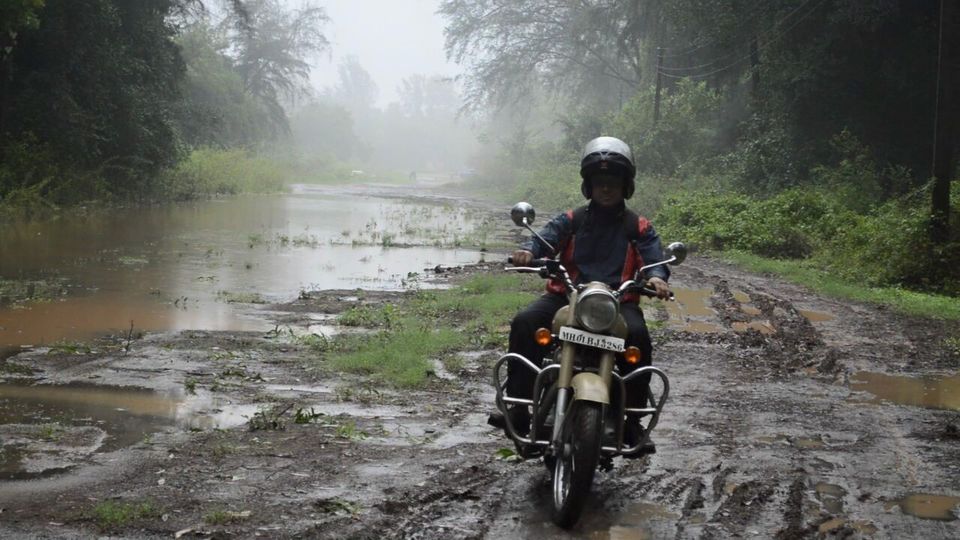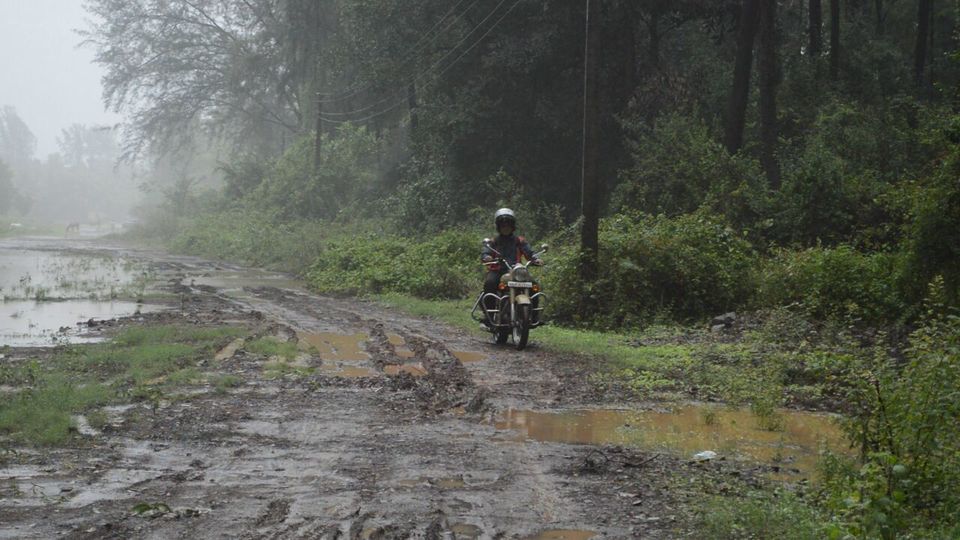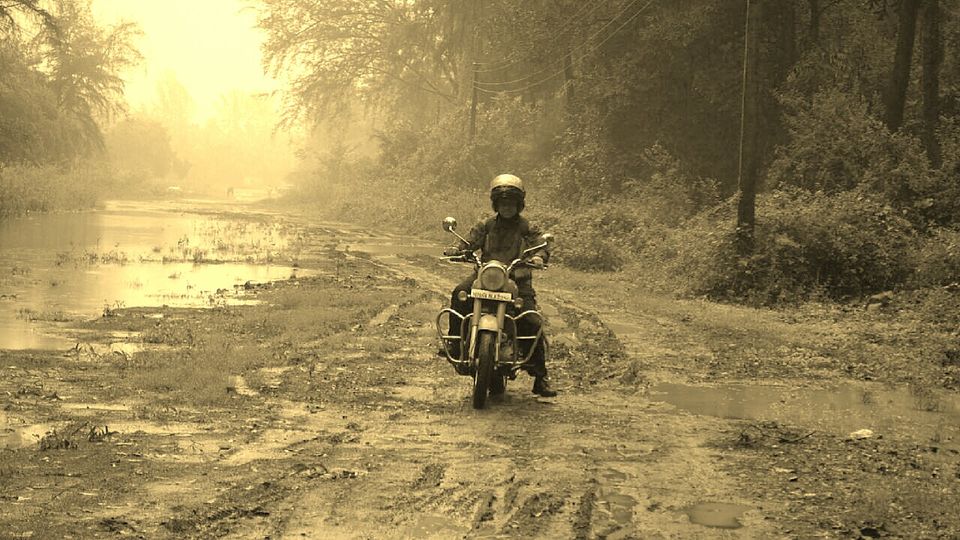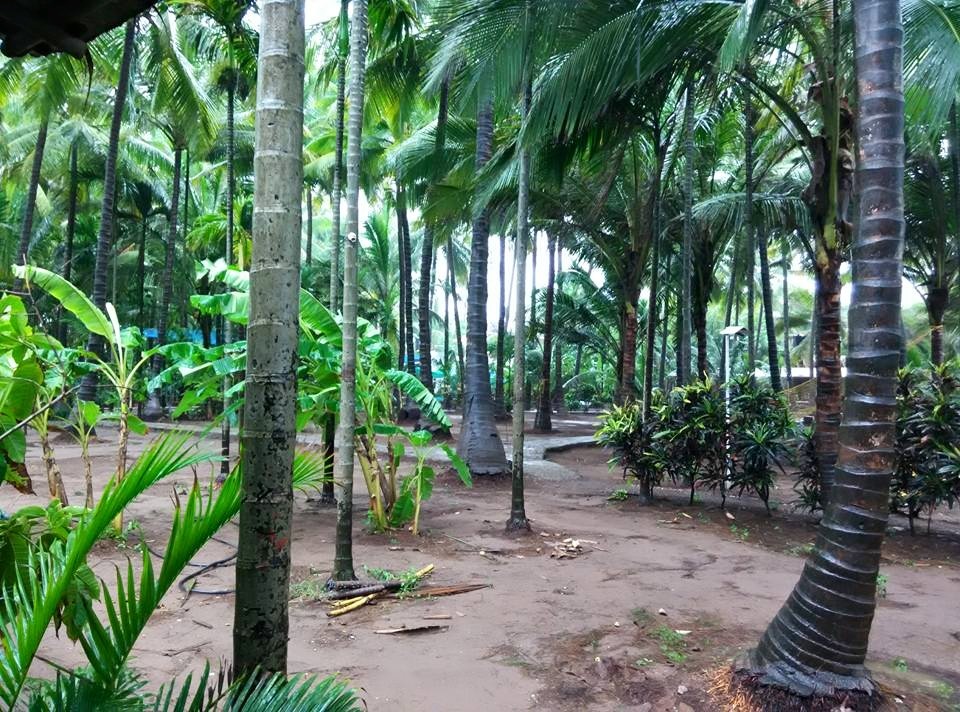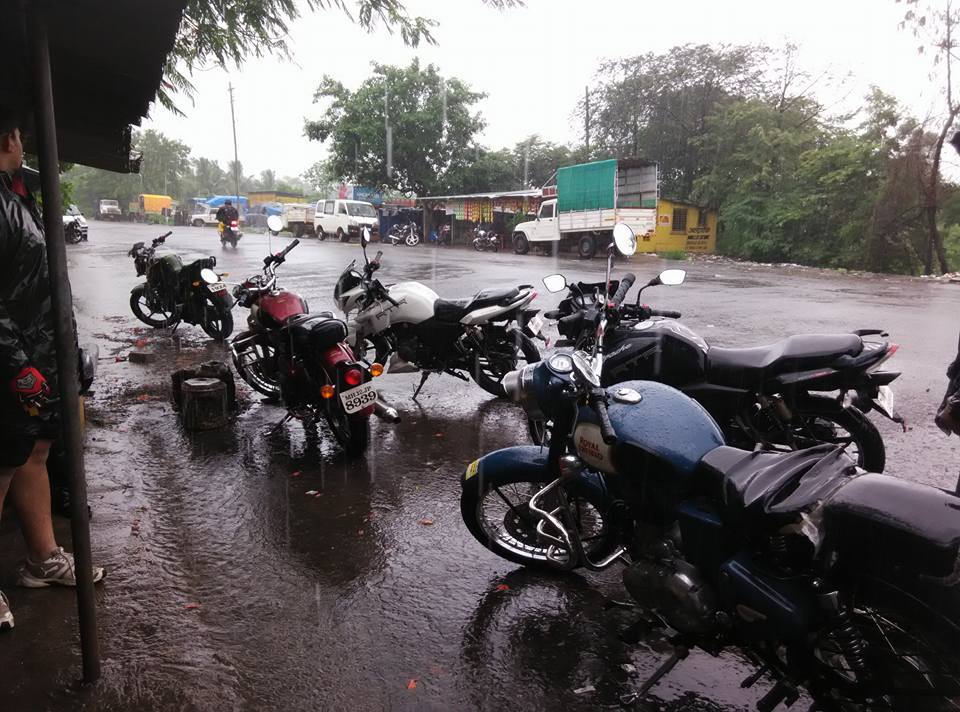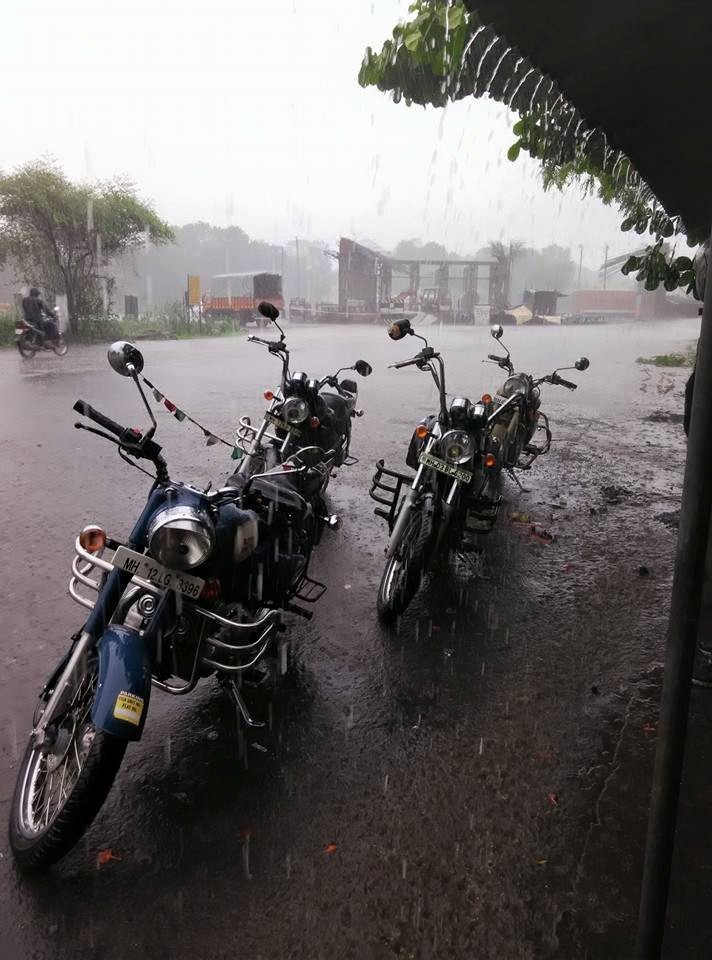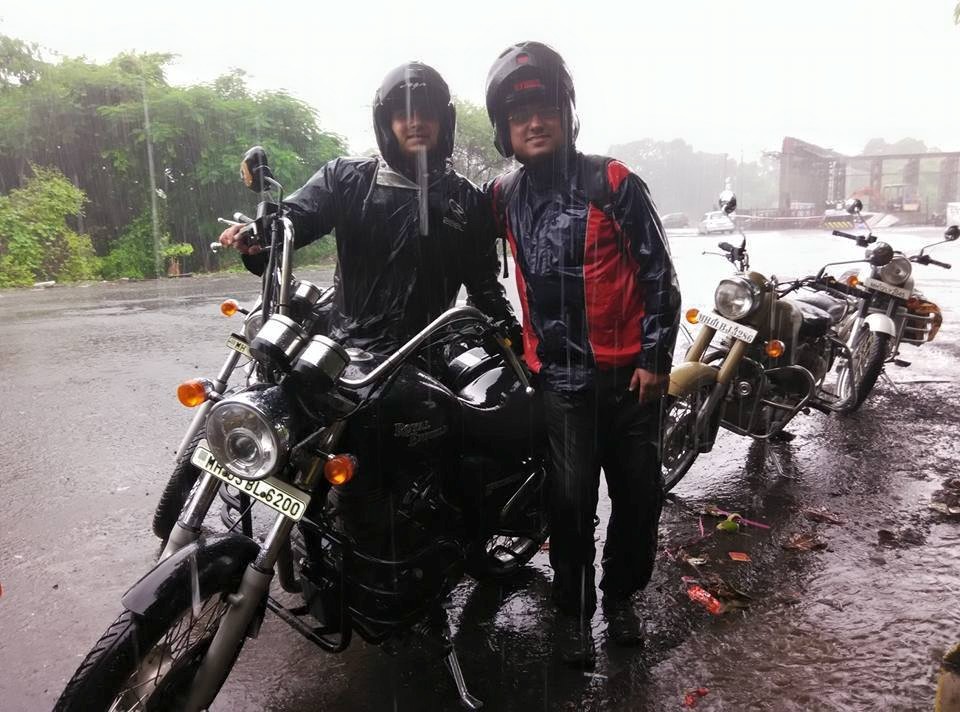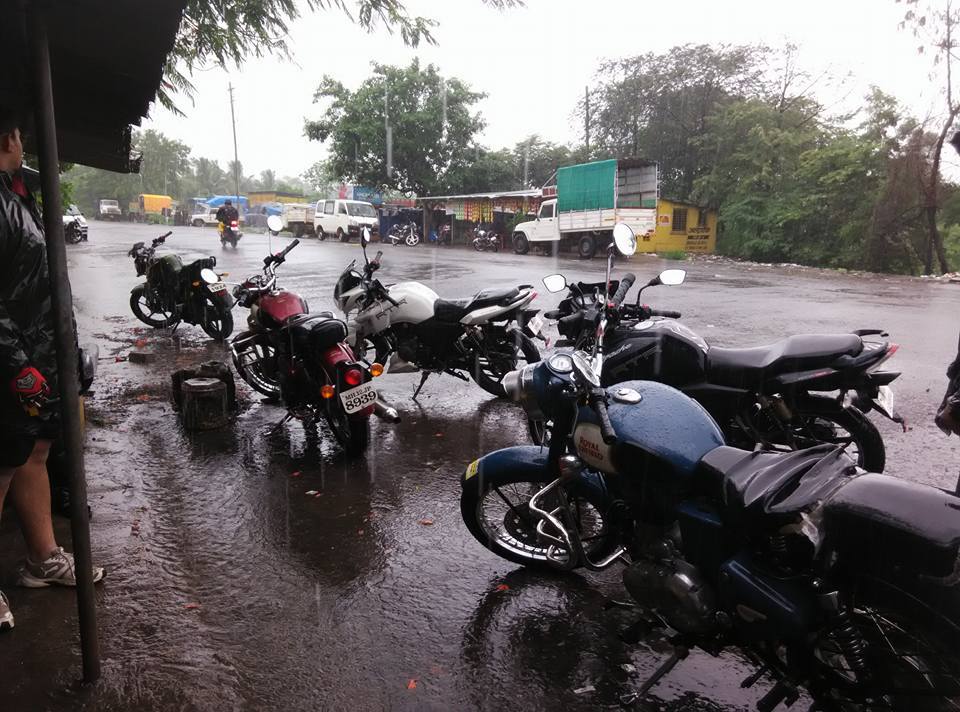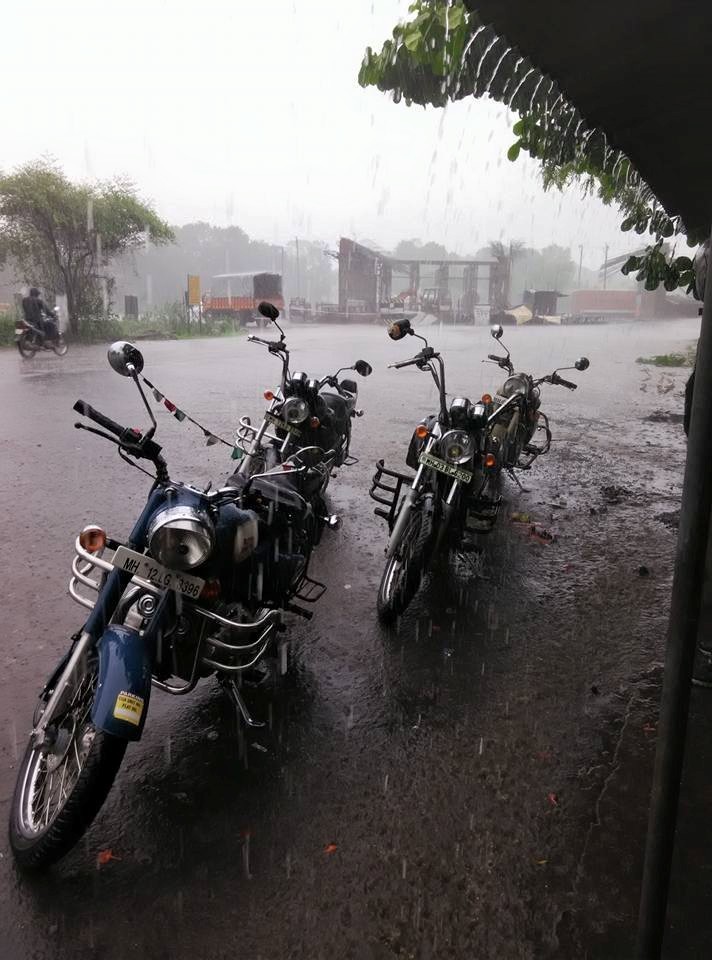 "Bulleteers" in the Rains
It started off as an impromptu discussion to make the weekend more adventurous than lounging on the sofa and ordering food online. We decided to take our "bullets" out for a drenching ride. A few days later came a warning that there is torrential rain expected over the weekend!! A plethora of high tide timings in Mumbai leading to floods all over, were also envisaged. Well it couldn't get any worse!
As they say, cometh the hour, cometh the .........."bulleteer". The hint of uncertainty kind of creates a sense of adventure in you if you ride a bull. We decided to take the risk and go for it. The previous night had left some scars on the city. As we left Mumbai, in the calm of dawn at 5am, we could see cars and buses abandoned on flyovers to avoid the flooding beneath them. It reminded us of the NY scenes in "I am legend".
We crossed Panvel without any fanfare and no rains at all. Just when we finished breakfast at Datta snacks, we were hit by a gale storm. Riding the bullets @ the speed of 40 was becoming difficult. We contemplated stopping in the interim till the rains pass but we decided to brave it through till Wadkhal Naka. By then the rains had become so heavy that we couldn't see squat from our visors. We stopped over at Hotel Amantran till the evening. The bullets were well and truly drenched :)
In the waning light, we fired the engines and made our way to Beach View Resort in Murud. It was pitch dark by the time we got there but the led spot lights on the bikes proved to be more than handy when needed. The way was bleached with pearl white light from the led spots on 6 bikes!!
We had scrumptious coastal food and cold beer in the dim lights. What an experience!! It made the whole ride till this point in completely ridiculous conditions, all the more worthwhile!
Come next morning, we were greeted with some pleasant weather and bright sunlight. We took our bulls onto the beach and made some Tyre mark designs on the untouched sand. You need to be careful else you will end up slipping and break bone /bike while doing this piece. After breakfast, we made our way to Gimhanvne in Dapoli.
On the way we stopped at Srivardhan, Keshavraj and Jangira fort before reaching Dapoli. The bulls were well exercised by the time, we stopped and enjoyed a late lunch. The evening was spent in my uncle's farmhouse on "Charpoys" listening to good music and sipping on sol kadhi. The sol kadhi glasses were filled with beer as soon as we hit twilight. An early start to Mumbai next day, prompted us to call it a day soon.
Early morning bird chirps woke us up. We got ready and hit the road after some scrumptious breakfast. They really spoil you for food in these areas!! As soon as we hit the Mumbai-Goa highway neer Veer, we were again greeted by rains; not as bad as day 1 but quite heavy. We stormed our way thru them till wadkhal again where we stopped to have some snacks and tea.
The rain gods decided to have mercy on us and ensured a smooth ride till Mumbai. Even as I parked the bull in its shelter, I could still hear it growling for more but it was time for a cold soapy bath for him the next day!! Bullets rock in rains!!