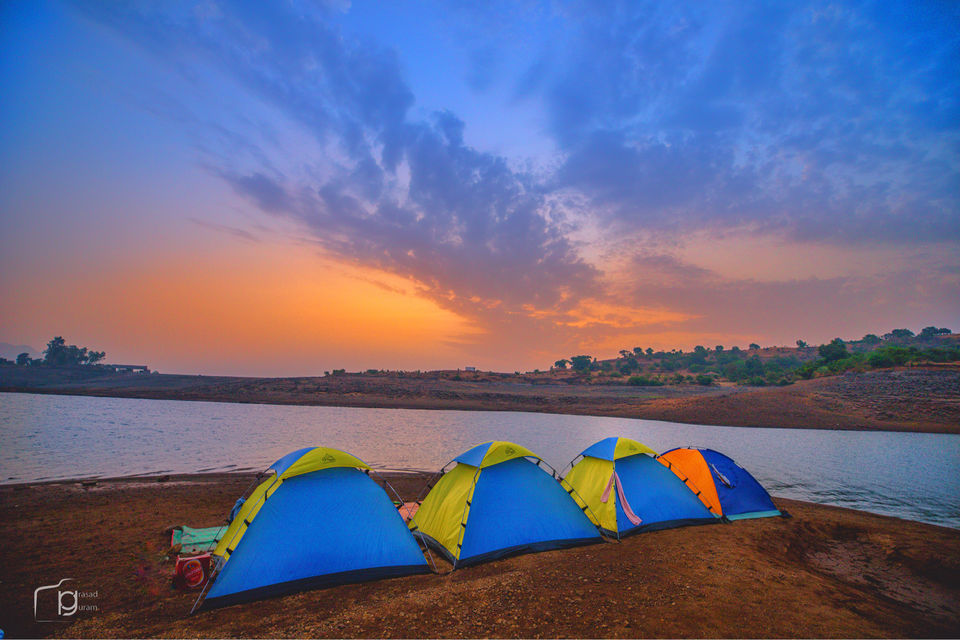 Make a move towards Bhandardara dam for a great camping experience. This location is the best for camping in Maharashtra as it is situated across the dam and surrounded with mountains. When the water level goes down after the monsoons, this dam becomes an ideal place for camping.
Apart from camping there are many other activities that one can indulge in like bonfire, boat ride in the lake, barbecue, etc you can get your own musical instruments and have a good time with your people.
As the time passes by, you can experience the magnificent sunset from the campsite. The colours in the sky turn stunning and are worth watching. All you gotta do is, just sit back and have a look at the beautiful scenic sunset. After sometime, it turns out dark around and then the real fun comes out, the "Stars". Yes, Stars. Why am I so excited about the stars? Just ask yourself once, living in the city life do you ever get time to look at the sky and see the stars? No. Here once you look up at the sky, you will encounter a sky full of stars. If you visit this place between March and May there are high chances to encounter our own Milkyway Galaxy. The Best time to visit this place is around the new moon nights so the sky is darker and the stars are brighter and you can enjoy an amazing star gazing night.
The experience of Stargazing is more fun if you have a little bit of knowledge about positioning of planets, stars and galaxies. Carrying a Telescope along will be a cherry on the top.
Food and tents can be arranged by the locals. Camping has become a livelihood for the locals staying at Bhandardara. If you have your own tents and know how to make food then what are you waiting for, just Get your bags packed and head to the campsite for the most exciting camping experience.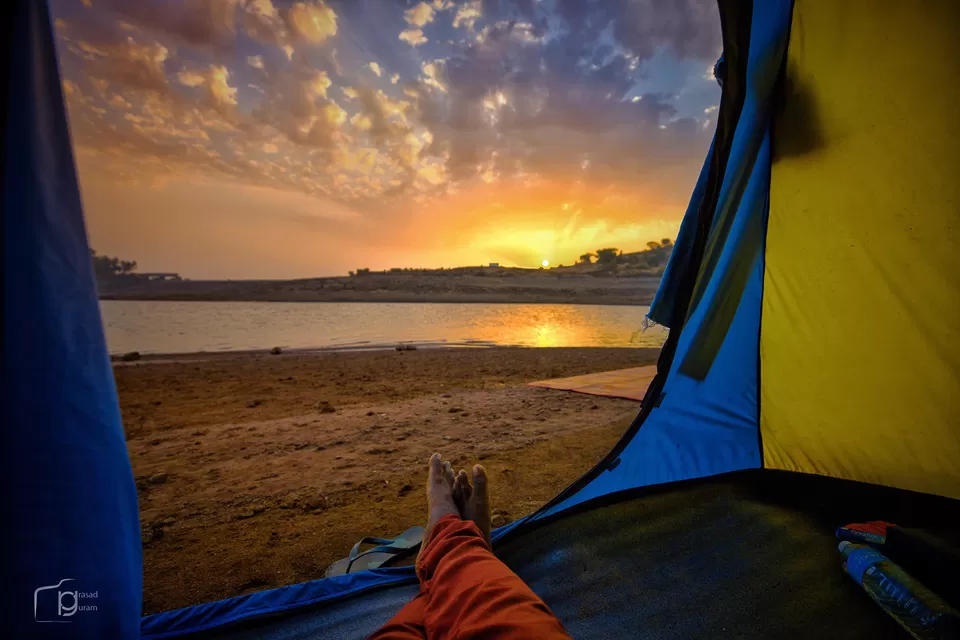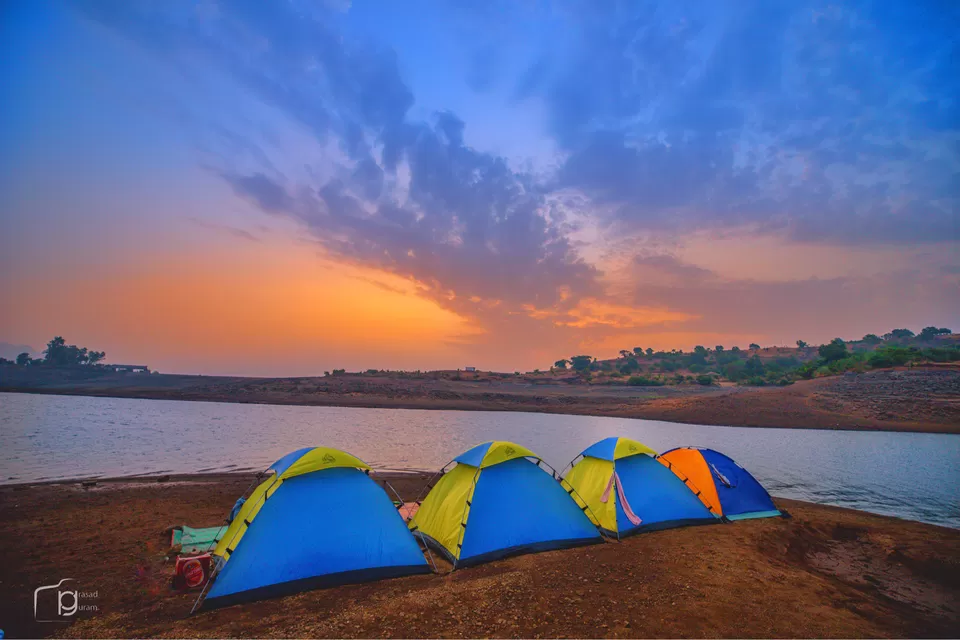 PS: one needs to carry warm clothes as the temperature in the night drops down quickly with a cold breeze.