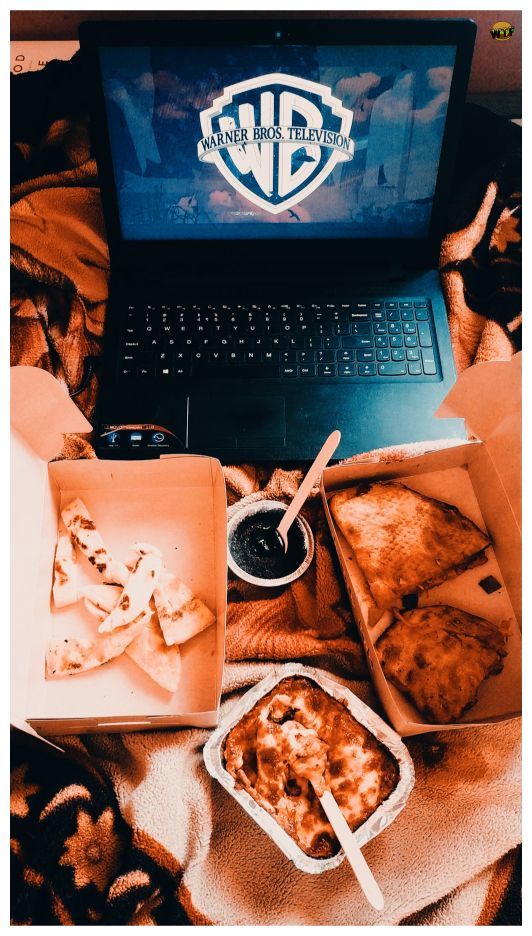 I have a huge space in my heart for Lasagne. In other words, my love for Lasagne can't be expressed in bare words. After trying it at so many places in Pune, I have never found a pocket friendly option until Firangi Bake, It's just amazing how they offer such amazing lasagne at such pocket friendly prices. And, It's just not the Lasagne, Firangi Bake experiments in a variety of global flavours such as Lasagne, Quesadillas, Mac N Cheese, Steak Meals and so much more but with a desi twist.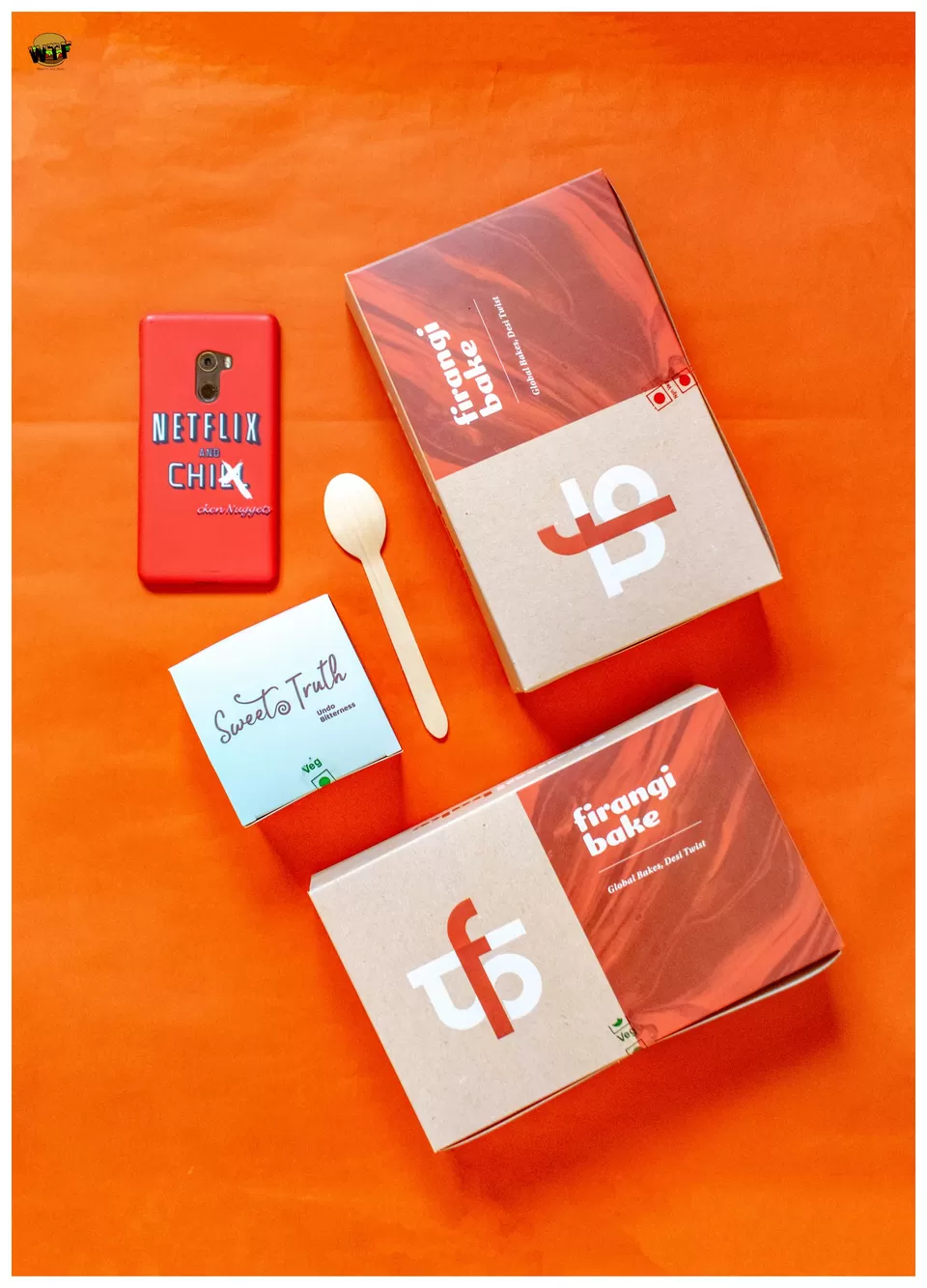 Firangi Bake recently sent some of their items from the menu and given below is a list of some amazing dishes that I got to try my hands on:-
LASAGNE:-
Corn and Pimento Lasagne (260 INR):- When I was asked to pick a Lasagne, my answer was obvious - Minced Chicken Lasagne, I meant why not. But they apparently didn't have a Non-Veg Lasagne and I had to go for a veg one. And, for some reasons I was simply uncomfortable with the idea of having a Veg Lasagne and maybe somewhere I had already imagined it to be not good. But, the first bite into it and I was carried away with the awesomeness. This was even better than some of the Chicken Lasagne that I've had before and has entired changed my thoughts about Veg Lasagne.And, yes needless to mention It comes with a side of Garlic Bread to accompany your Lasagne.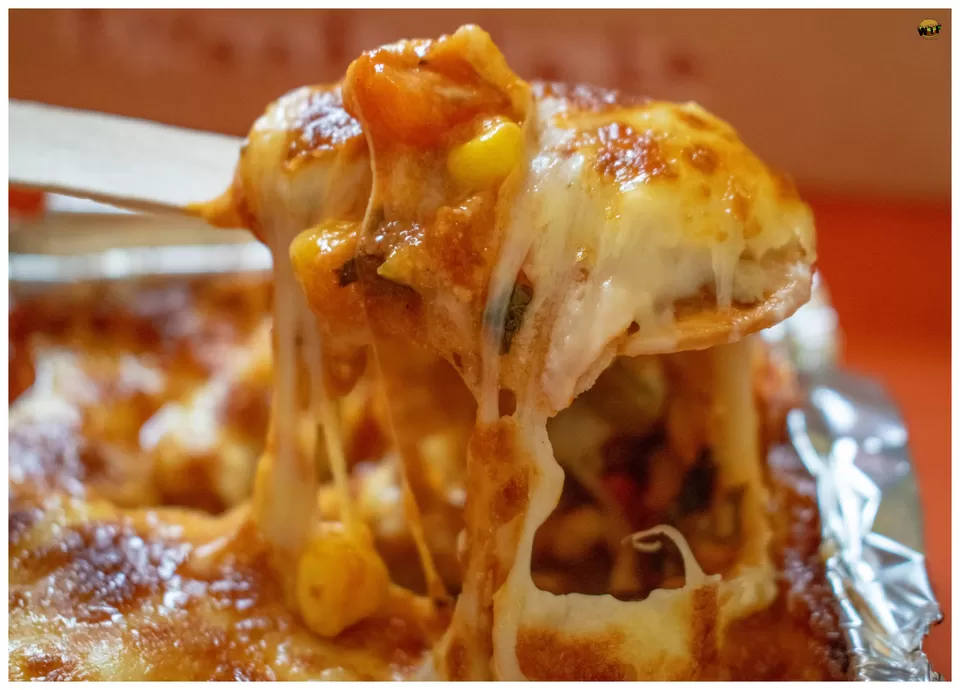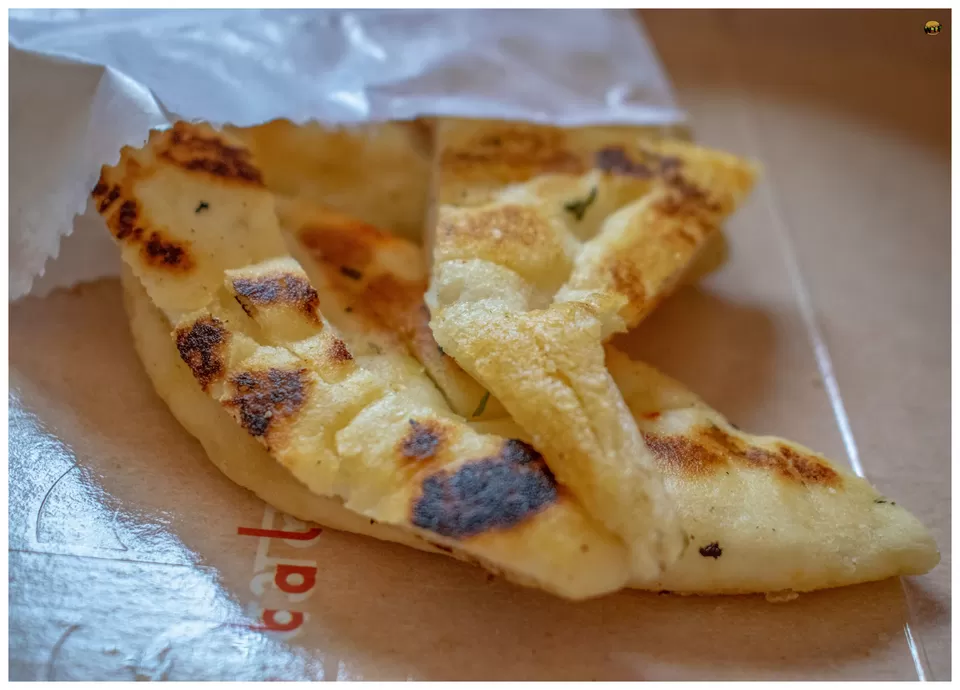 QUESADILLAS:-
Masala Chicken Quesadilla ( 230 INR):- I love Mexican Food, which I think is something you already now when the most favourite restaurant ever is Taco Bell. I still can't forget the Spicy Mexican Burrito I had. These Quesadillas are twisted to indian flavours packed with Indian recipes along with Veggie and Chipotle Cheese inside a Laccha Paratha. It just made me fall in love with this one, the big chunks of chicken inside were covered with a lipsmacking masala so that you can savor the flavour all day long just like I did.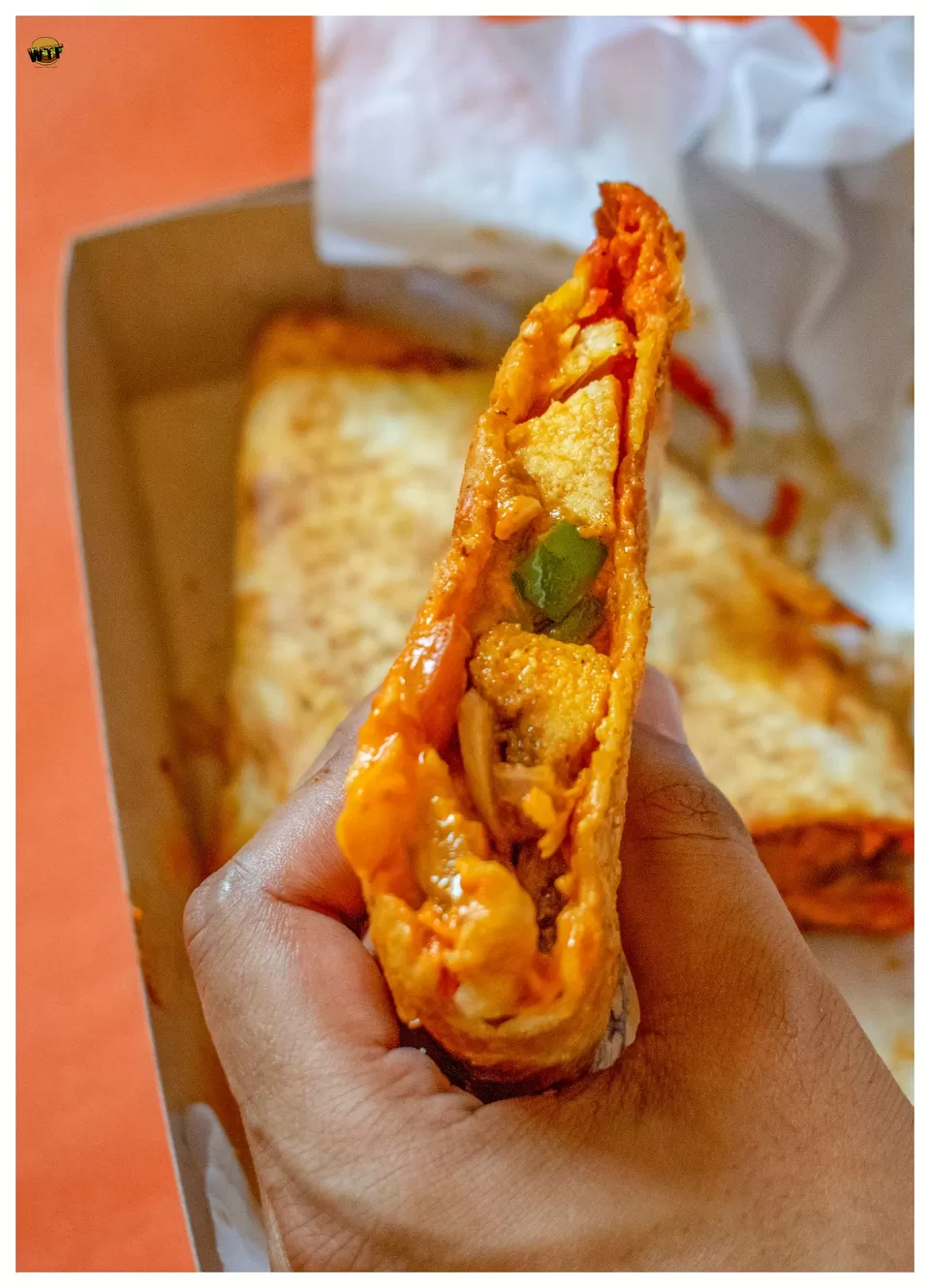 DESSERT:-
Chocolate Fantasy (85 INR):- I have a sweeth tooth, And I love desserts, Almost all kinds. But There is something special about the ones with the chocolate. But, As the name suggests This Choco Lava Cake is a true Chocolate Fantasy. In the most literal way, It indeed is/was a happy ending.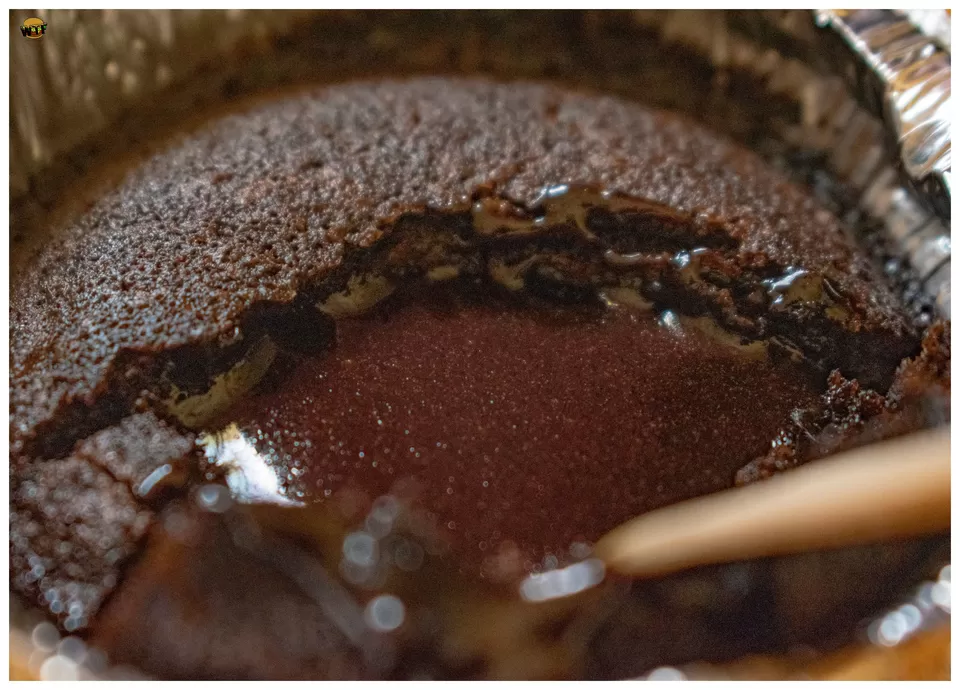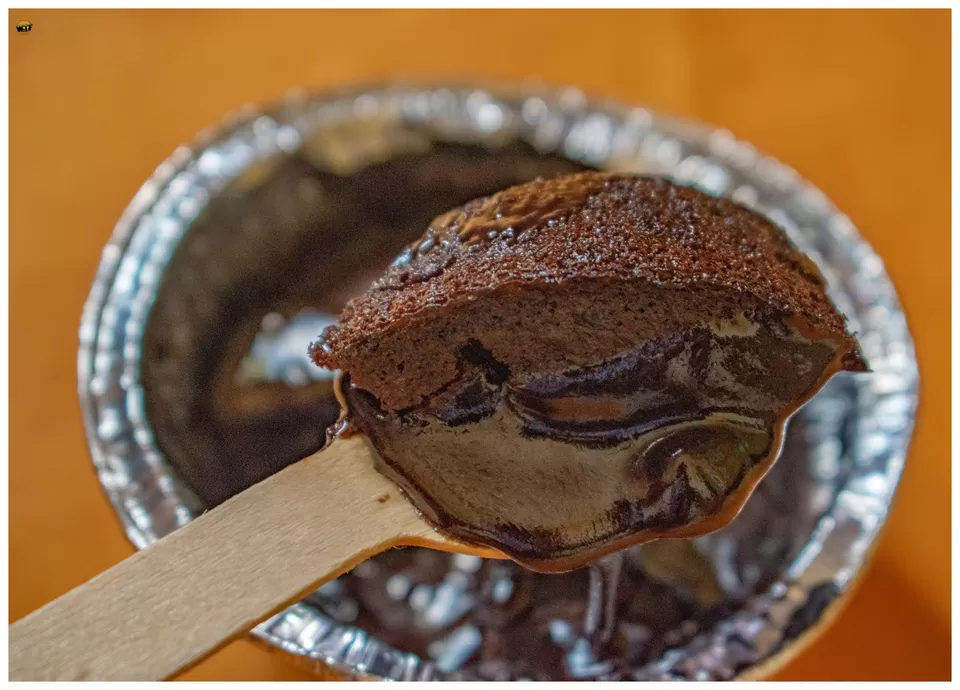 Firangi Bake is doing a tremendeous job at their experiments with global flavours to bring desi revolution. The bakes are global and yet the flavours are desi and familiar. Order yourself one from Zomato or Faasos today!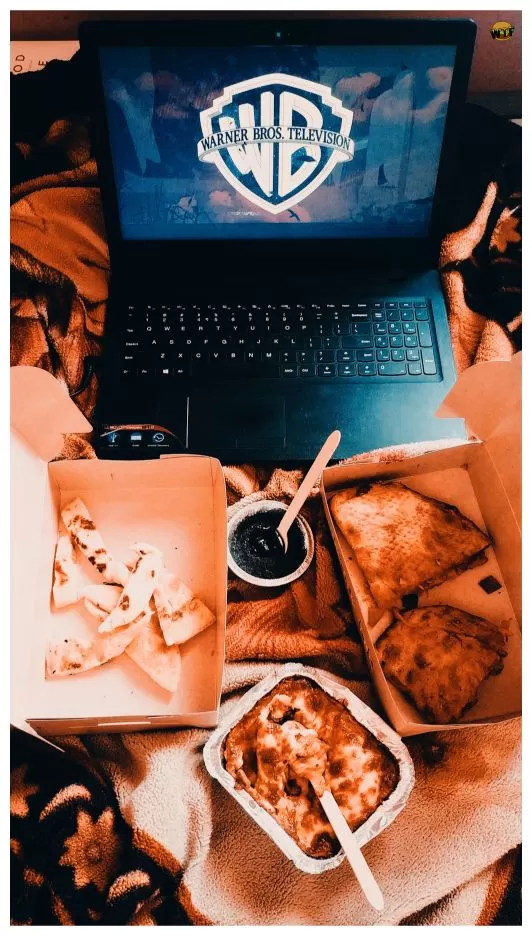 Thank You Aditi Mishra and Firangi Bake for sending across such a finger-licking meal.