Our 2017 resolution has been to visit one new Indian state per year as most of our trips have been around South India as a family. Hence after we covered Goa, came the turn of Maharashtra. We zeroed down on Ajanta and Ellora caves and added Mumbai in. We were a group of 8 people with 4 adults and 4 kids. There are direct flights from Bangalore to Aurangabad (where caves are located), but we chose to stop over in Mumbai and do some sight seeing and shopping. Another option could be to go via Pune.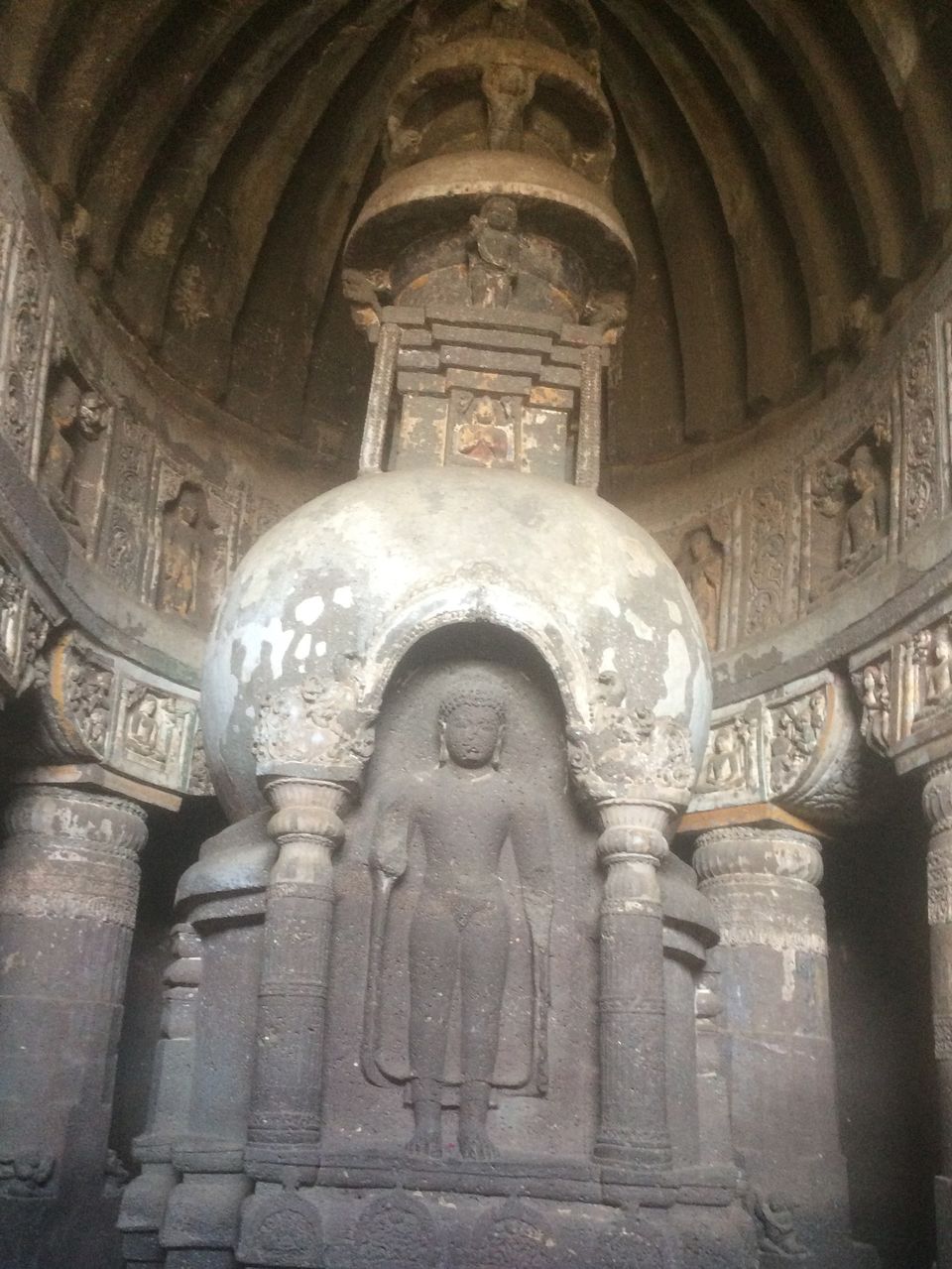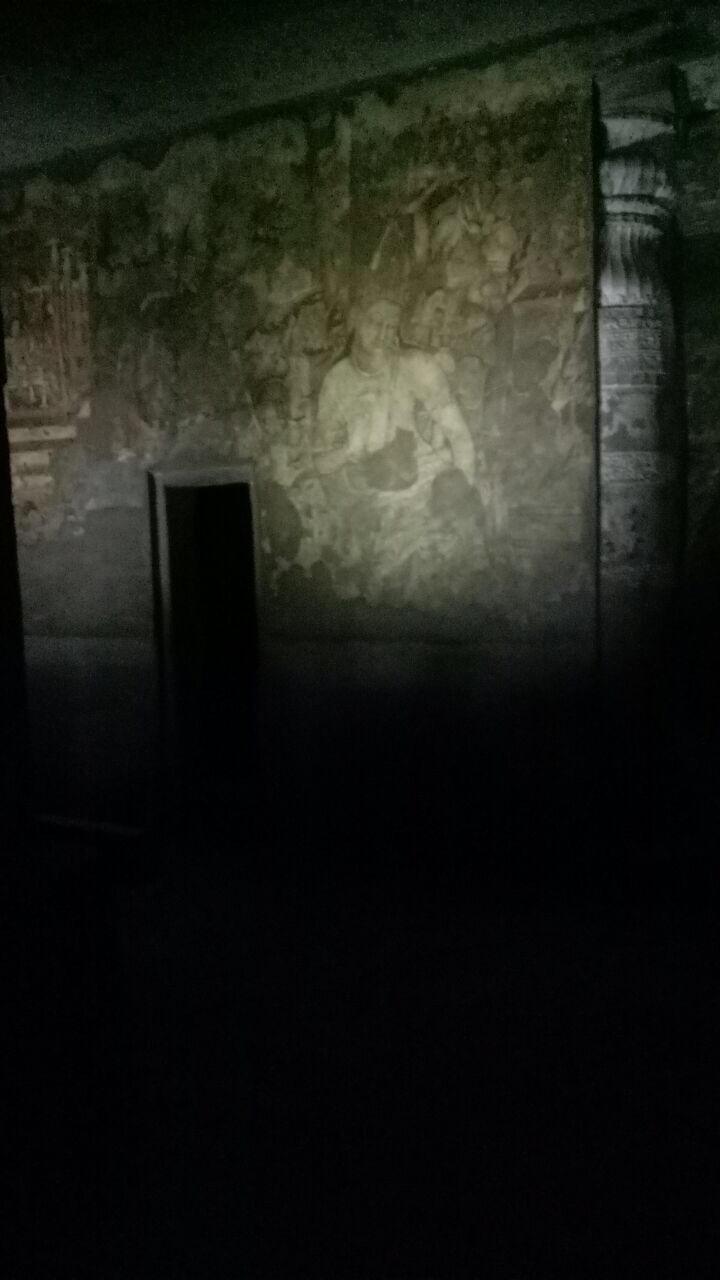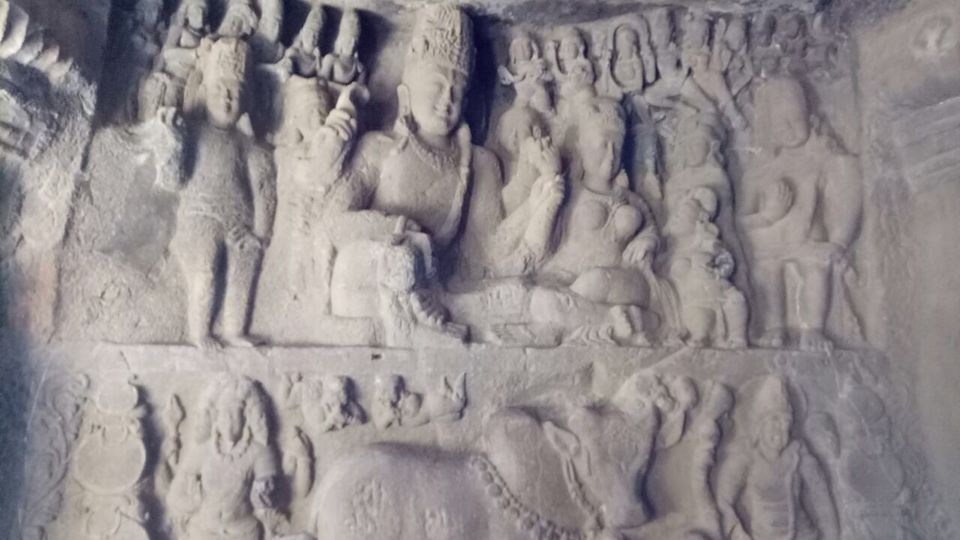 We took an early morning flight to Mumbai and reached around 9 AM in the hotel we booked in Santacruz area(Read my review on Fab hotel Embassy Park BKC). We had an amazing breakfast of wada pavs and chai in a small eatery called Ravi's near our stay. After quickly refreshing, we set on our first day of the trip to Sidhivinayak Temple and Haji Ali Dargah. We could not enter both the places due to the huge crowd and were pretty disappointed by then. Decided to go ahead with Lunch and found a nice place called Cafe Noorani(Mughlai style) near the Dargah and its a good place if you are a non-vegetarian. After having a delicious lunch, we went to Linking Road for shopping and found it to be a reasonable place. The trick is to tell 1/3rd if any price the shop keeper tells :) We found travelling in Mumbai pretty easy as we could get cabs and autos very easily and we need to pay by the meter. Ola and Uber also are very popular. Juhu beach was last on the list for the day and chaats were awesome here though the beach was very unpleasant and dirty.
Day 2 was Christmas and we decided to cover mainly Mumbai fort and nearby iconic places as they are close to each other. Took the cab to Flora Fountain to start with, but it was closed as some work was going on. Walking through the fort area along the colonial buildings made us feel like we are walking through roads in somewhere in Europe( most of the time :))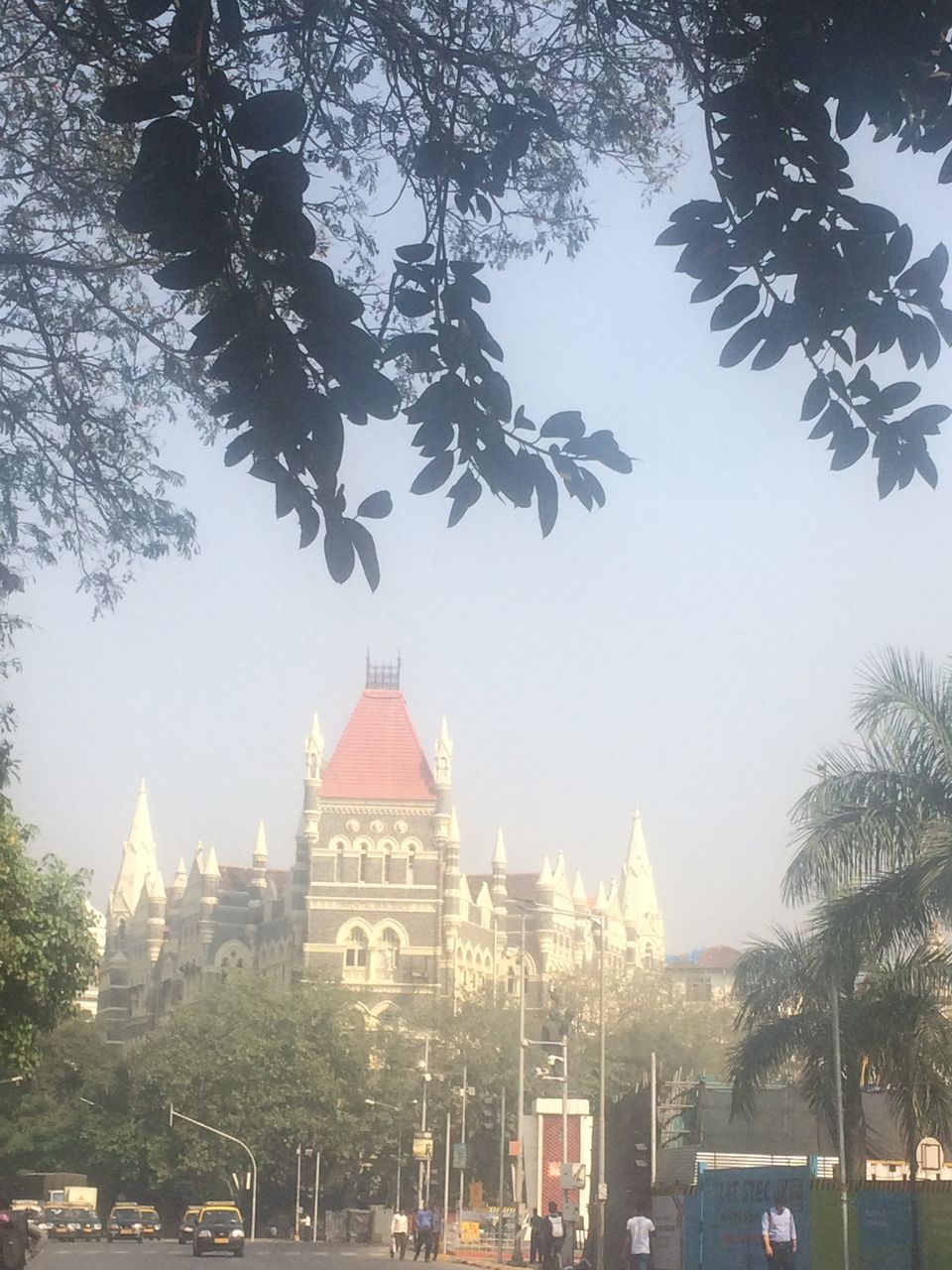 We headed over to Prince of Wales Meuseum and I highly recommend this place especially for kids. Its very well maintained and is very interactive. You would need at least 3 hours to do justice to this place. There is a small movie show which covers multiple aspects of Mumbai and its pretty informative. There is a good canteen here if you would prefer to have lunch here. We decided to have lunch from Hotel Jia, Oriental Kitchen, which was nearby. Jahangir art gallery is located nearby which we heard good reviews about, but could not manage as we wanted to cover Gateway of India, Nariman point and Marine Drive and head back to hotel early.
Gateway Of India was crowded, but was standing elegant, reminding of what Mumbai had to go through in 2011.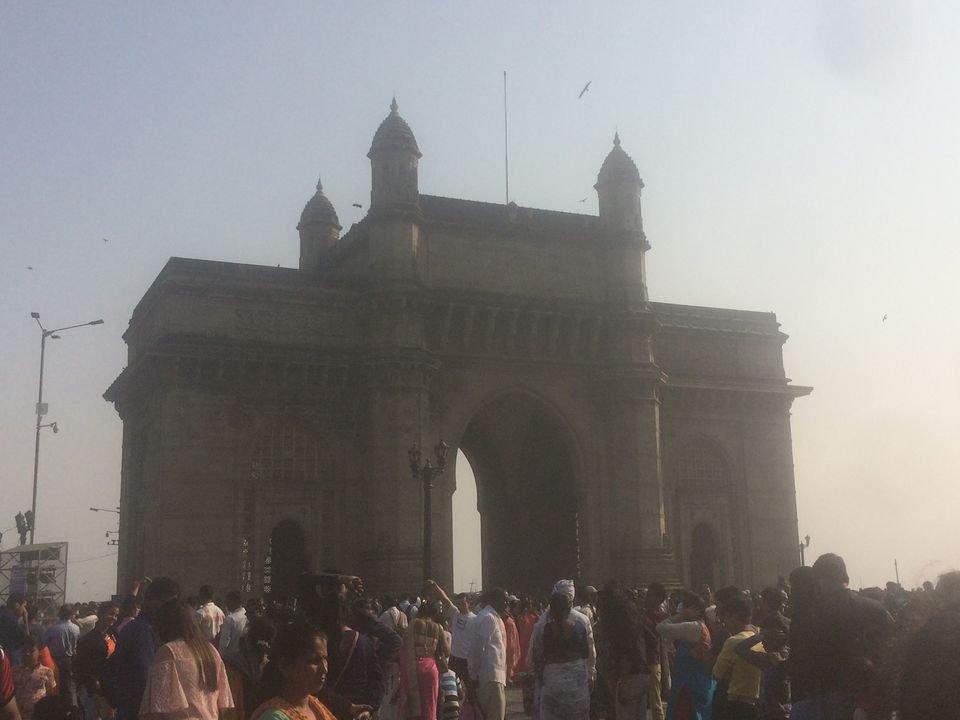 We drove back to our hotel in Santaruz through Bandra - Worli sea link and this is a must do in Mumbai especially at night.
Few of the places I wished to cover and could not do are Elephanta caves, Chowpatty beach, Crawford Market, Jahangir Art Gallery, Mani Bhavan and Food streets. Its unfair to cover mumbai in couple of days, but we did get a glimpse of Mumbai life in those 2 days.
Day 3 started with an early morning trip to Dadar railway station to catch the Tapovan express to Aurangabad. It takes around 7-8 hours and is pretty taxing if you are not used to day time train travels. We preferred this train to avoid complications in check-in time at the hotel etc. There are overnight trains to Aurangabad and also flights from Mumbai. Aurangabad is around 300+ kms away and zoom car is also an option (we did not explore it though).
We reached Aurangabad around 1PM and checked into Hotel Keys Aures . After a quick refreshment, proceeded to see Panchakki and Bibi Ka Maqbara. Bibi Ka Maqbara is a must watch though its said to be a poor imitation of Taj Mahal.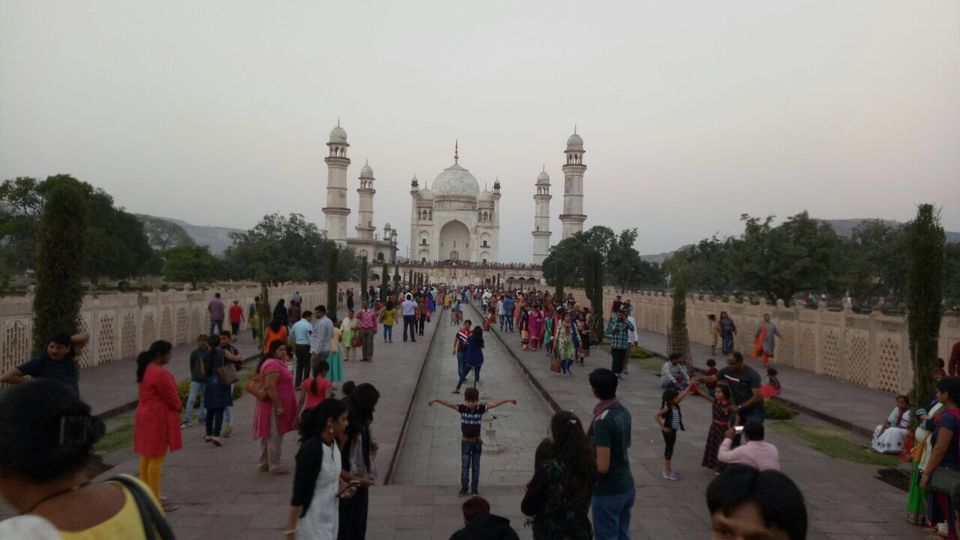 Aurangabad is famous for Paithani and Humaru hand work and we went to an emporium in search for them. They are elegant and is a good addition to your ethnic wardrobe except for the high cost as they are handworked. Finished our Day 3 with an awesome Gujarathi dinner in Hotel Swad.
Ajanta caves was around 120 KM from our hotel and hence started the trip around 8.3o in the morning. It was a pretty hot day. We were pretty prepared with caps and sunsreens and had a healthy breakfast in hotel in order to survive the tough day ahead. There are MTDC buses to take the travellers to the starting point of the caves. A guide is a must here to understand, enjoy and appreciate the caves and its history. Ajanta is famous for its beautiful paintings though most of it is damaged. The whole place is beautifully maintained by MTDC. Eploring the caves needs time and patience, also a lot of energy as it involves a lot of walking an also some amount of trekking. Plan your trip early so as to cover it in time for lunch and there is a good MTDC hotel available in the vicinity itself. We finished lunch and did a bit of local shopping before heading back to our hotel.
I'm not adding much details on the caves as there are plenty of literature out there. You will also be able to purchase some good quality books here which gives in-depth details of the caves in both Ajanta and Ellora.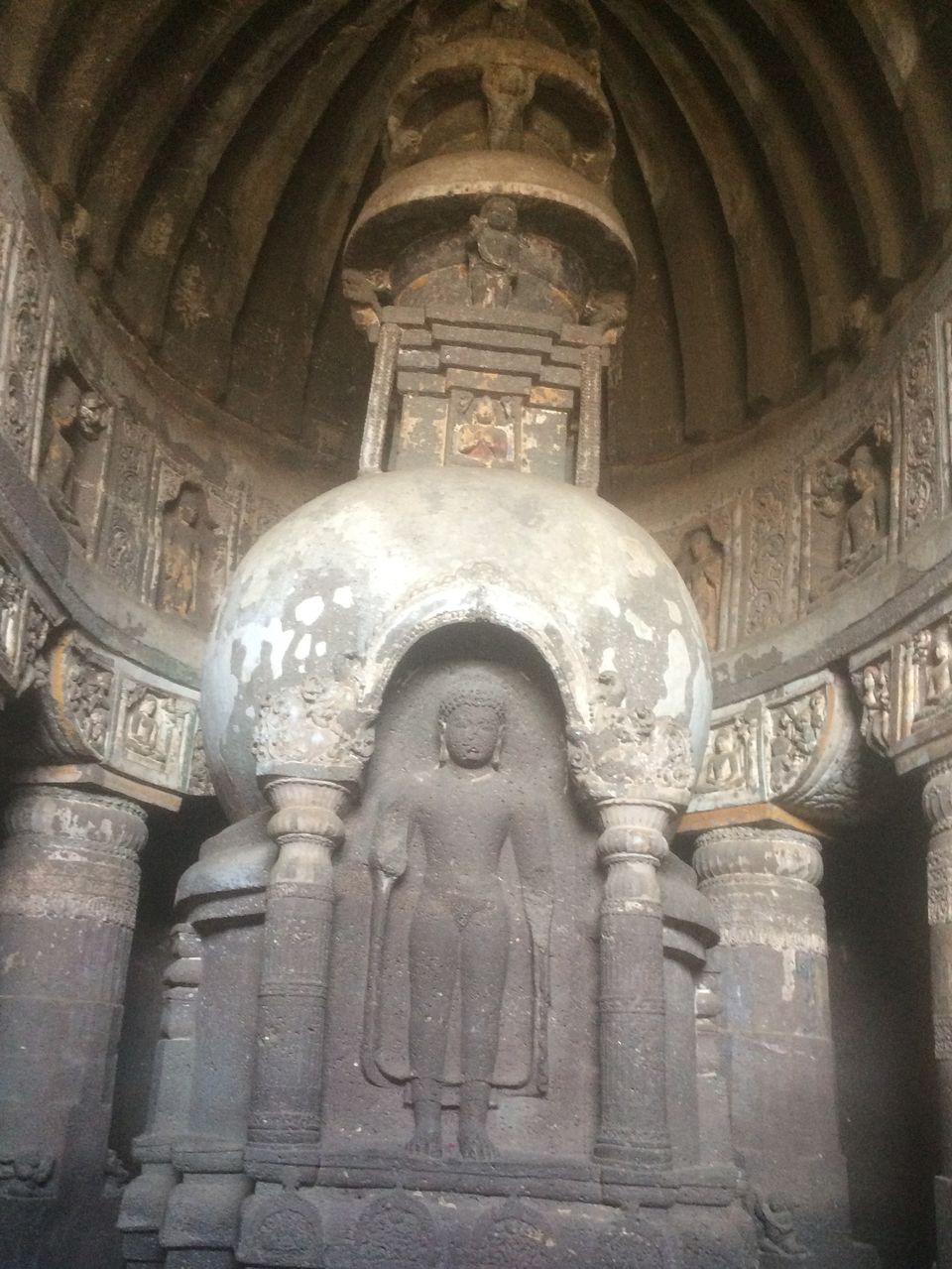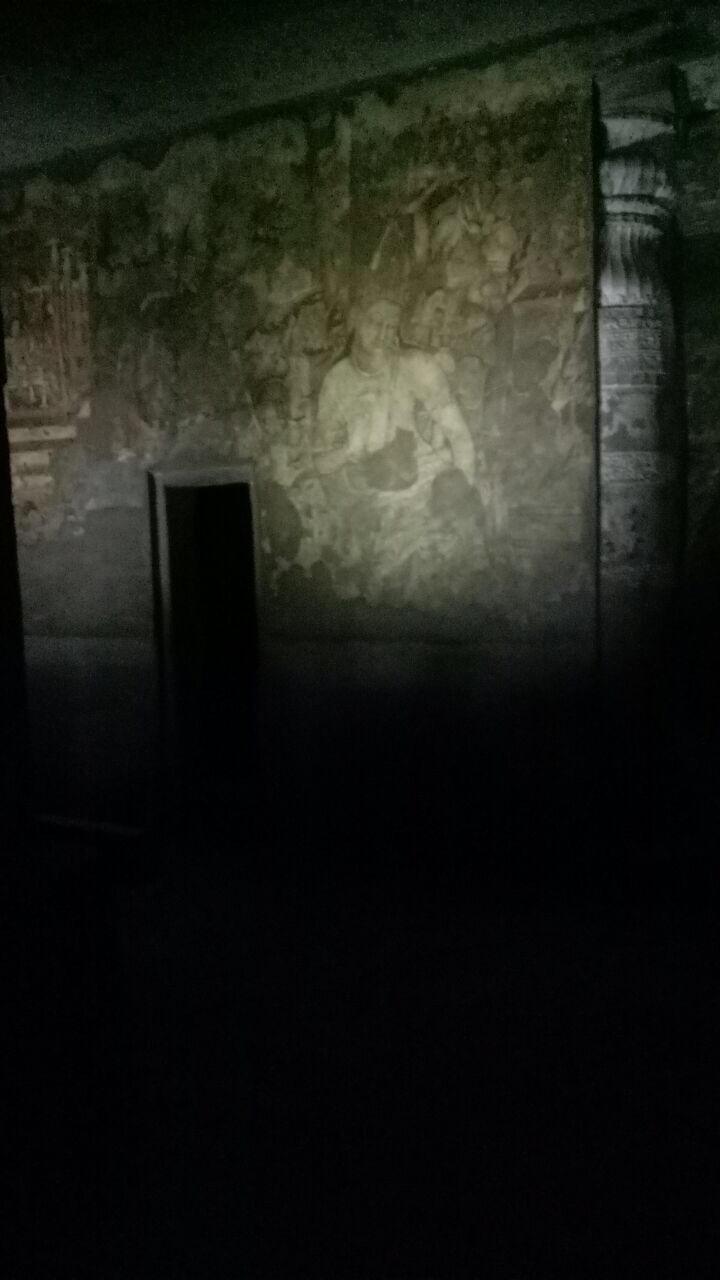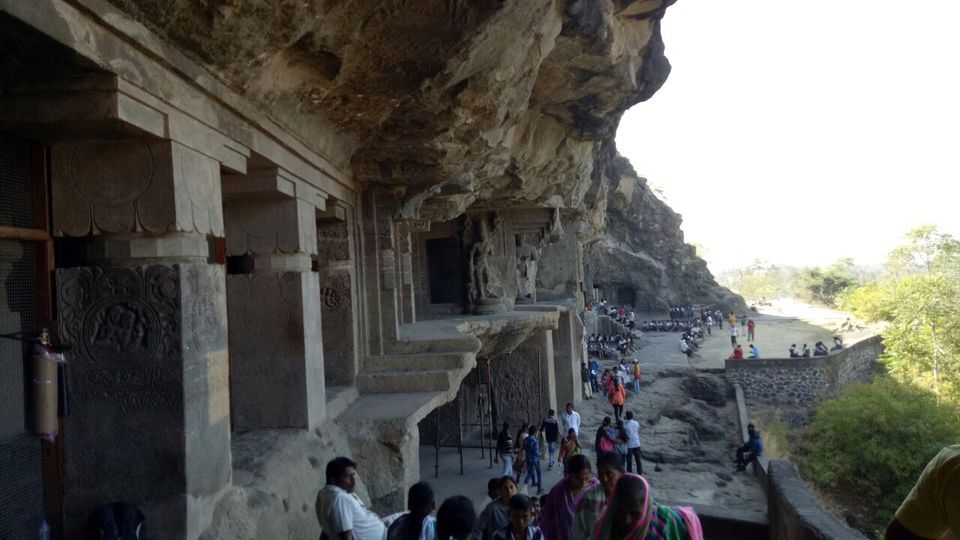 Day 5 was our last day in Aurangabad and we made plans to cover Ellora caves, Daulatabad fort and Aurangazeb's qabar. Started our day early again as it was told that Daulatabad fort needs 4-5 hours minimum if we need to trek up till the top.
Ellora is on plain ground and hence the effort needed is sightly lesser. Ellora consists of Bundhist, Jain and Hindu caves and we will be amazed at the sculptures here. They are intricate and beautiful. After covering budhist caves, we need to take MTDC bus to cover the Jain and Hindu caves. Kailasha temple is the best among all and is a must visit. After covering the caves, we finished our lunch(couple of good hotels are around) and moved on to see Aurangazeb's Qabar. This can be missed unless you have plenty of time at hand.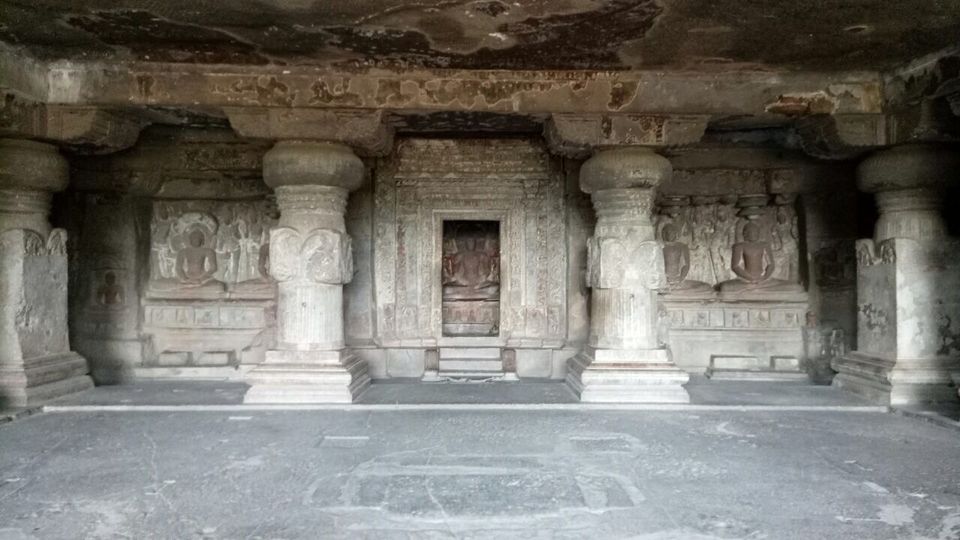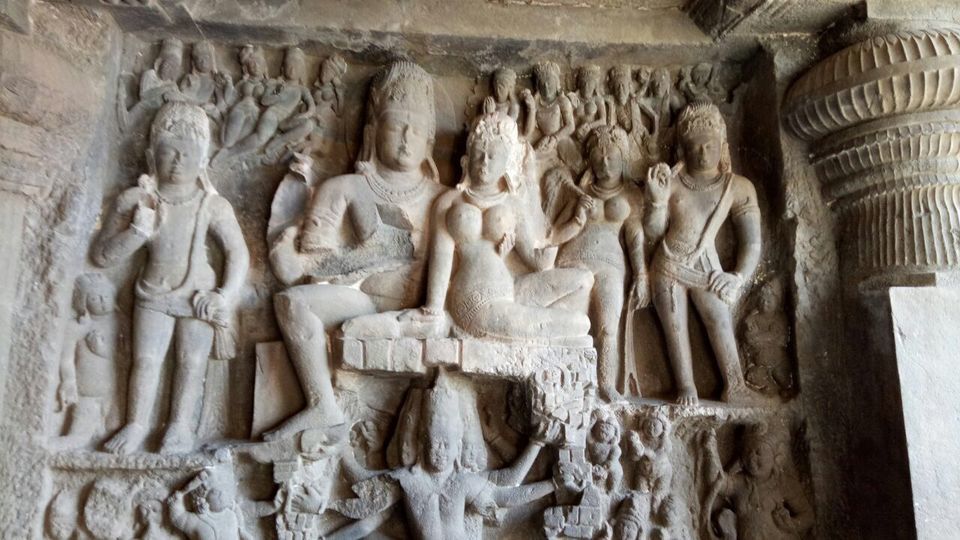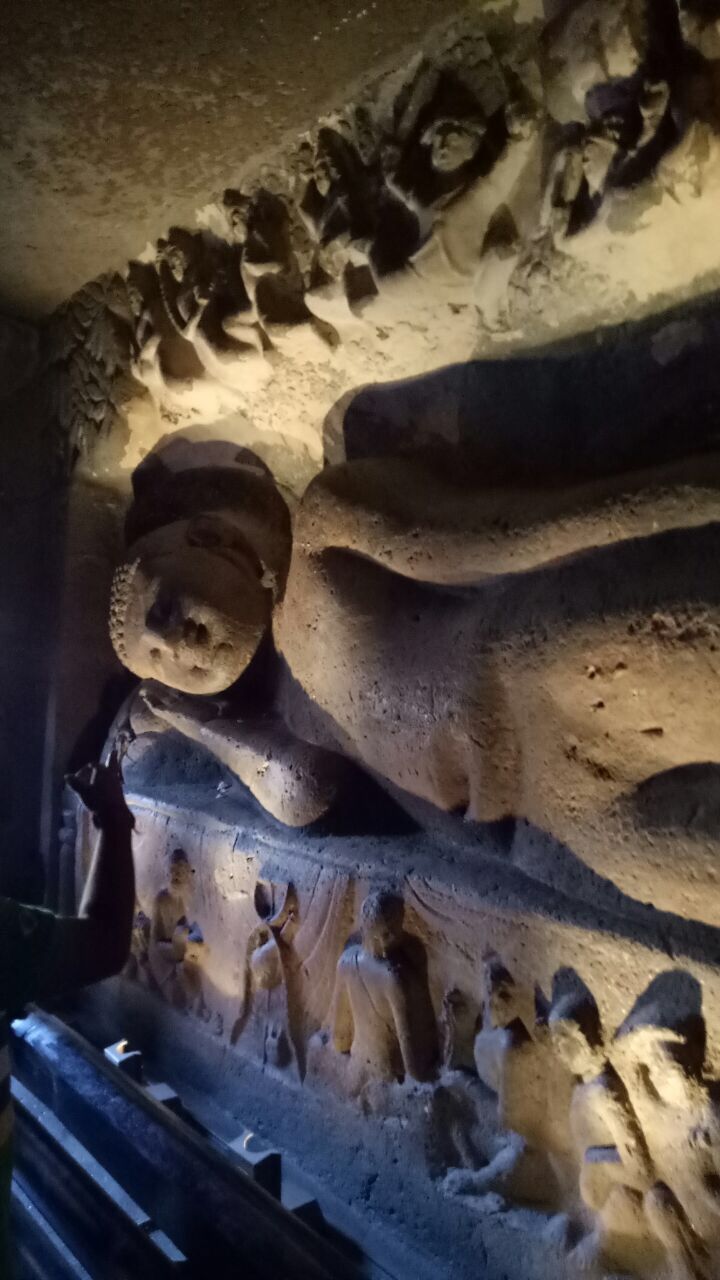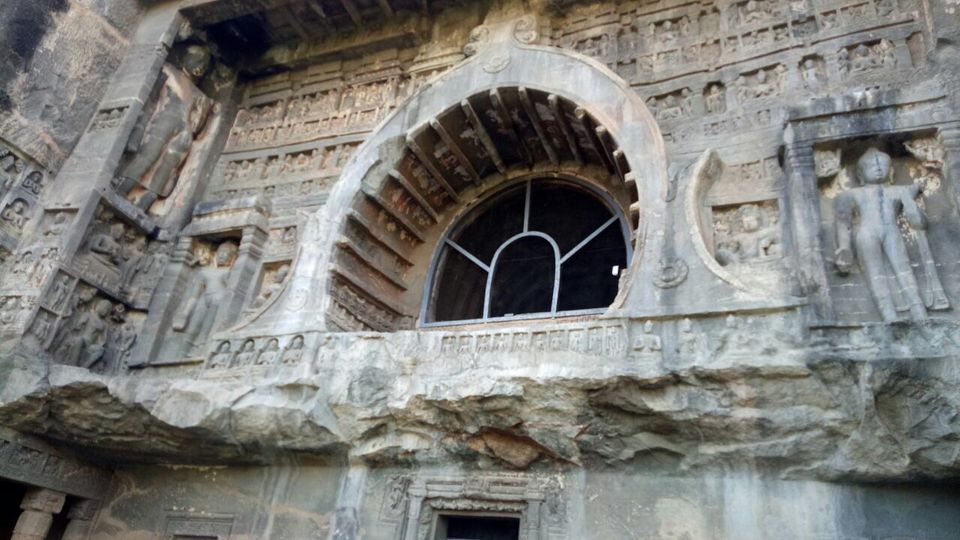 We hurried towards Daulatabad fort and this again is must see place. Fort is huge with complex walk ways and the climb up is tricky and demands a lot of energy. We chose to go till midway and enjoyed the sunset view from the fort.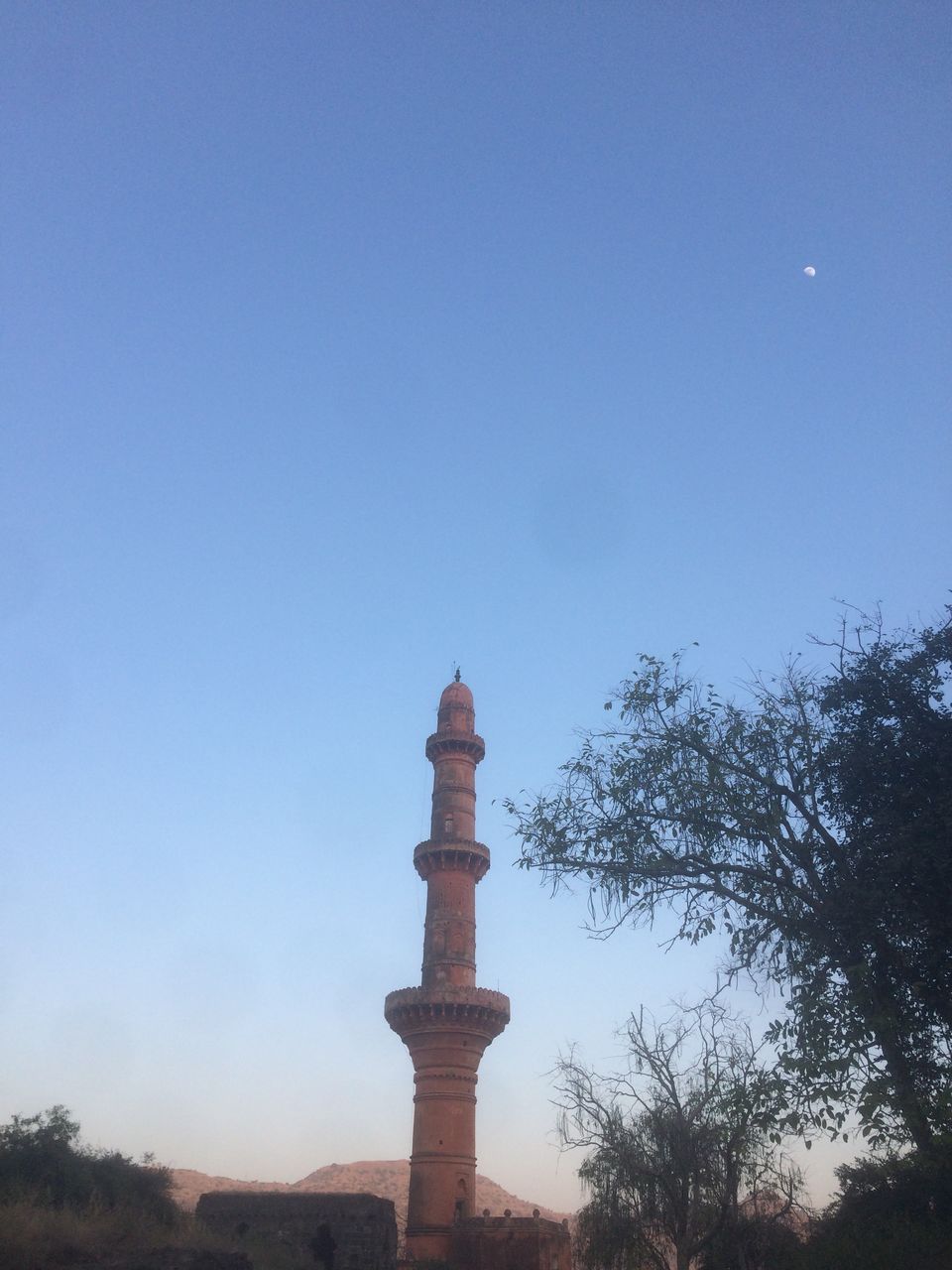 We finished our dinner in 'Yella Yella' restaurant on the way and found the place pretty good. Took the Nandigram train at night to Mumbai to be on time to board the flight back to Bangalore!
Frequent Searches Leading To This Page:-
mumbai to Aurangabad trip cost, mumbai to bangalore weekend getaways, weekend getaways from mumbai, weekend holiday trip from mumbai, weekend tour from mumbai