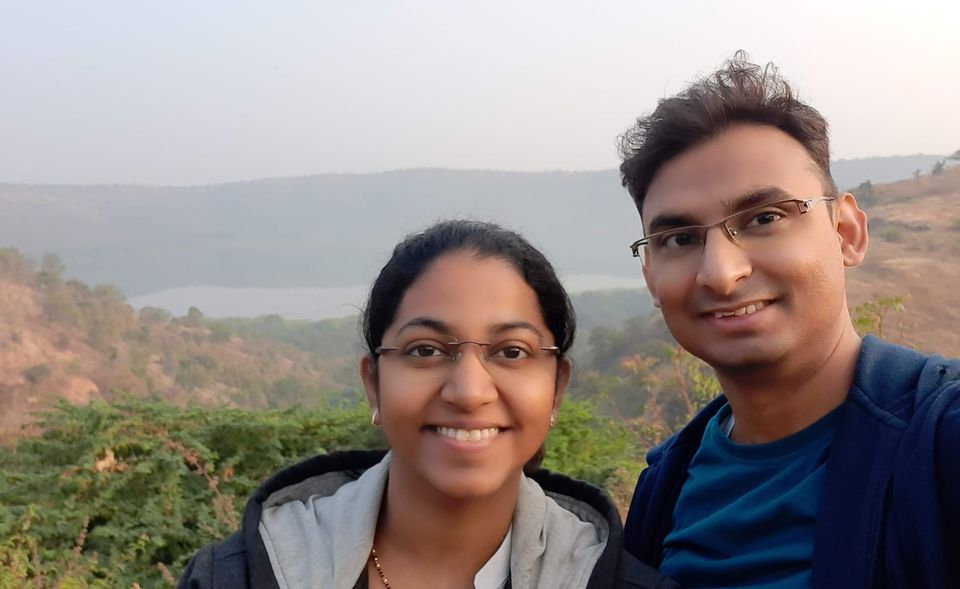 Last moment family function cancellation and a desire for a road trip took us to the tourism capital of Maharashtra – Aurangabad (5 hours drive from Pune), internationally famous for its UNESCO heritage sites: Ajanta and Ellora caves. Ajanta is famous for its Indian wall paintings while Ellora for its architectural designs and sculptures.
We left Pune at 6:30 am on Friday, reached Aurangabad at 11 am, took a short halt at our hotel and left for Ellora caves at 12:30 pm. Pune-Aurangabad route is a 2-lane state highway and are well maintained. We reached Ellora at around 1.30 pm. Parking for four and two wheelers is available nearby. There are 34 caves representing three prominent religions: Buddhism, Hinduism and Jainism. Kailasa is the main attraction of all the caves from architectural point of view. From Ellora, we went to Bibi ka Makbara which is approx. 29 km from the caves. Bibi ka Maqbara is an imitation of Taj Mahal and is also known as Taj of Deccan. Then we went to Silver Art palace near Taj Residency to buy some local artwork. You can buy some amazing bindri art-work and silk/cotton saris made with Himroo fabric. For dinner we had delicious chicken kandoori rassa (black curry) with roti in a nearby restaurant named Lotus. Also, Tara pan center in Aurangabad is famous for its more than 50 pan varieties and a special 5000 Rs couple pan- so don't miss out on those. While travelling through the city, you will come across multiple gates strewn across the city. Aurangabad is famously called as City of gates (52 gates in total). Other places to visit in Aurangabad are Daulatabad fort and Panchakki. Ajanta is closed on Monday and Ellora on Tuesday and is open from 6am to 6 pm on other days. The best time to visit is rainy and winter seasons.
Left hotel at 7 am and reached Ajanta at around 10:30 am. Route was foggy for about 80% of the entire stretch with low road visibility. Link to the video is given in the comments below. The roads are very bad for the last 10 kms. Car parking and MTDC restaurant is available at the entrance. There is a government bus shuttle available every 15 mins from the entrance upto the caves. As per the local tourist guides, caves 1, 17 and 26 are not to be missed. From Ajanta, we left for Lonar at 2 pm and reached by around 5 pm. We had an overnight stay at our hotel. There is a MTDC resort available in Lonar.
We went to Lonar lake at around 8 am. Pro-tip: go in the morning before 9-10 am to avoid crowds and heat. You can trek down upto the lake. Recently due to good rainfall , many springs have started flowing into the lake which were closed since 2013. We left for Pune around 10 am and reached around 7 pm. You might want to take a break as 8 hrs driving can take a toll on your back. Also do take a short break for delicious Hurda party (tender jawar stalks roasted over fire served with jaggery or chutney) on the outskirts of Aurangabad. It is usually available in winter season.