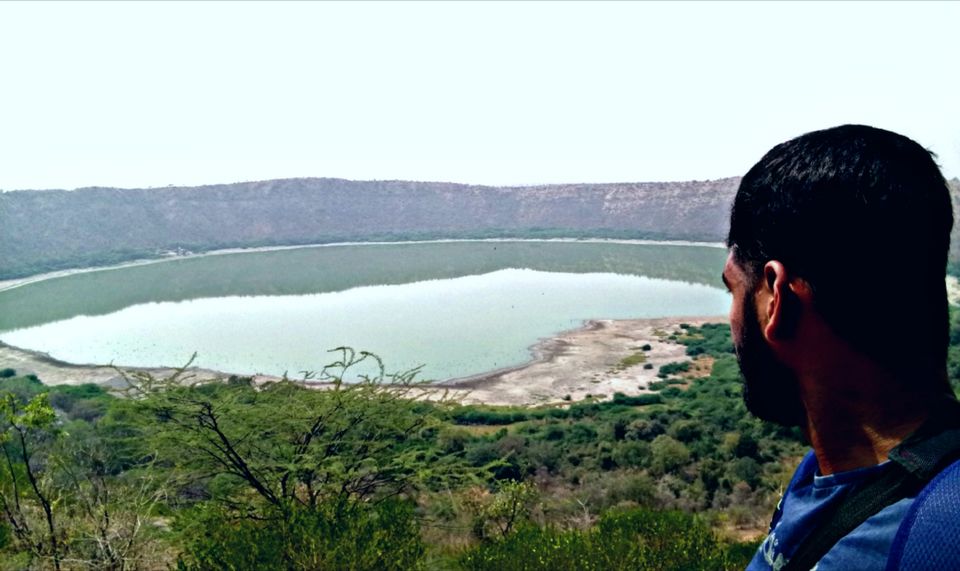 MY FIRST SOLO TRIP.
Yes. I did it....Finally and let me tell you it was an awesome experience. An experience worth remembering for the rest of my life. It's not at all dangerous as other may have thought. Its boaring sometimes however excitement takes over boredom most of the time. You get to choose everything and no one will come in between your plans. You meet new people and connect with them and leave small piece of yourself in them.
Hence, I am sharing my experience to all those travelers who are hesitating to take the risk and afraid to step out.
My journey started on the night of 1st of March. It was Holi festival going on. Fire of holi was burning everywhere. I got the bus at around 11 in the night and I reached Aurangabad at around 7.30.
- There are two ways to reach Ajanta Caves. First is relatively simple. Catch a MTDC tour bus which will take you to Ajanta Caves and bring back. The bus is Air Conditioned and run by Maharashtra Tourism. Starting point of the bus is MTDC office near railway station and bus departs at around 7.30. For a day long tour it costs around Rs. 600.
-The second option is little bit hectic. You need to go to central bus stop and catch any bus that go to Jalgaon or Bhuswal. I said it would be hectic because finding a seat in State Transport bus is one hell of job. Ajanta is around 100 kms from Aurangabad and takes around 2 and half hours to reach there.
- Once you get down at the stop you need to get in the Shuttle bus which takes you to actual caves. Ticket will cost you Rs. 30.
- Ajanta caves are spread in semi circular shape. It would require around 3-4 hours to watch all the caves. There are approximately 29 rock cut Buddhist cave monuments.
- To get back to Aurangabad you need to go to Fardapur which is 2km away from Ajanta.
- There nothing much you can do in the night. I went to Aurangabad's famous restaurant Yalla Yalla to have their famous biryani and it was finger licking Delicious ????.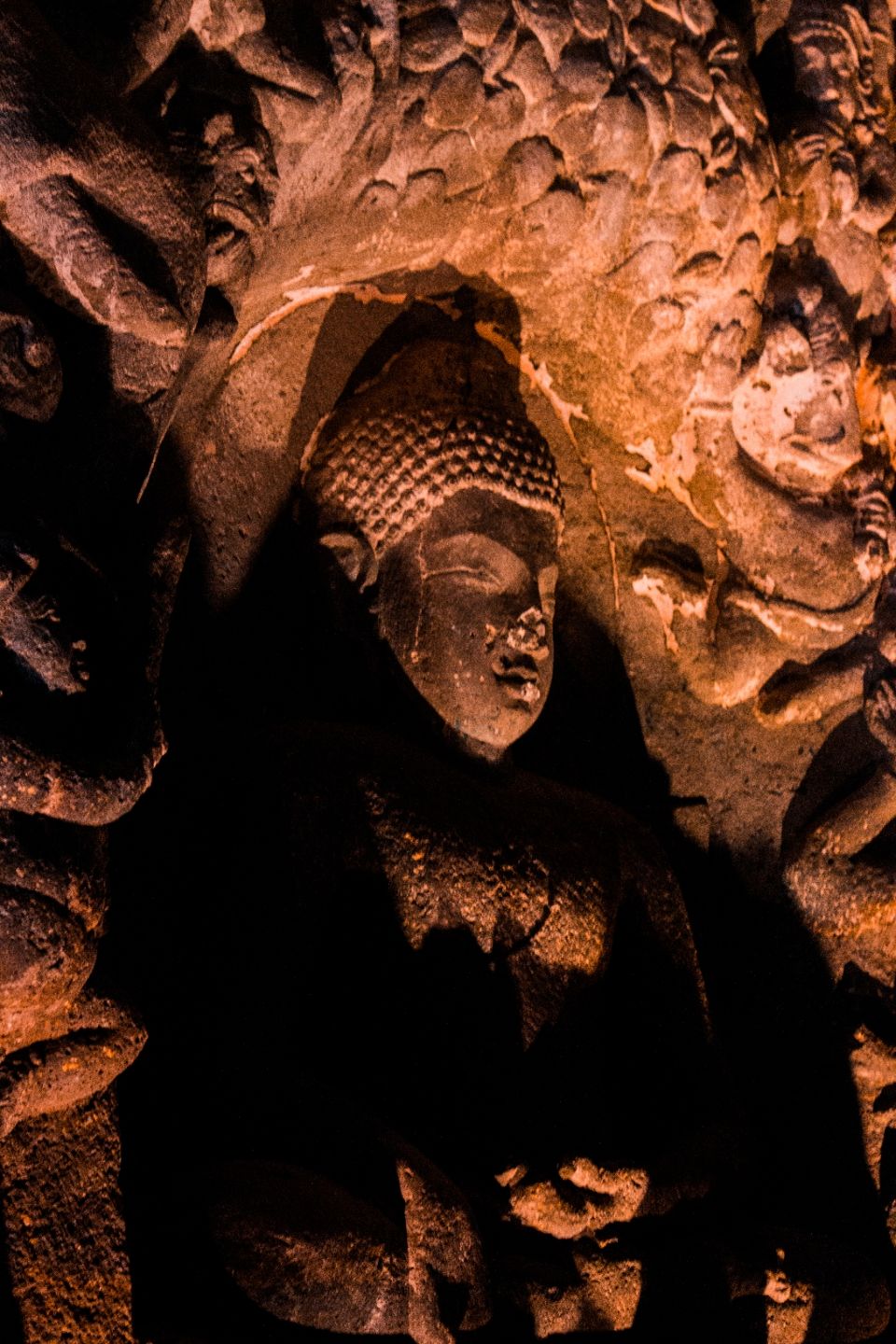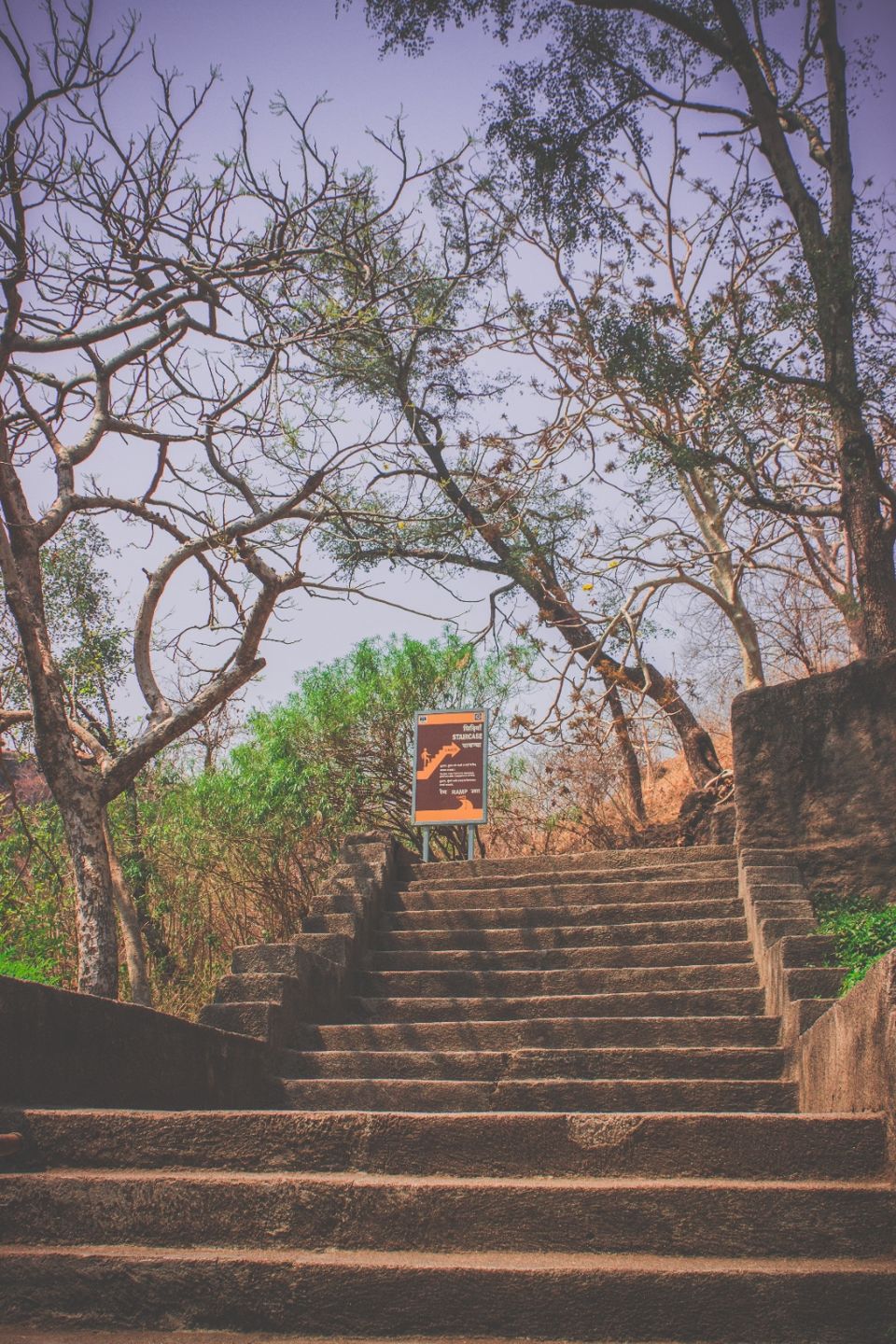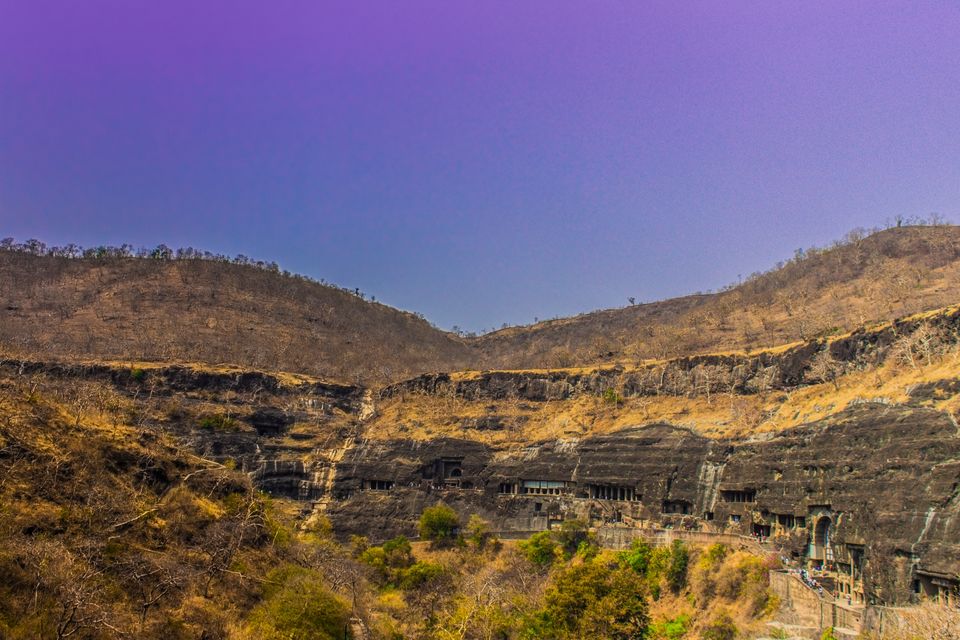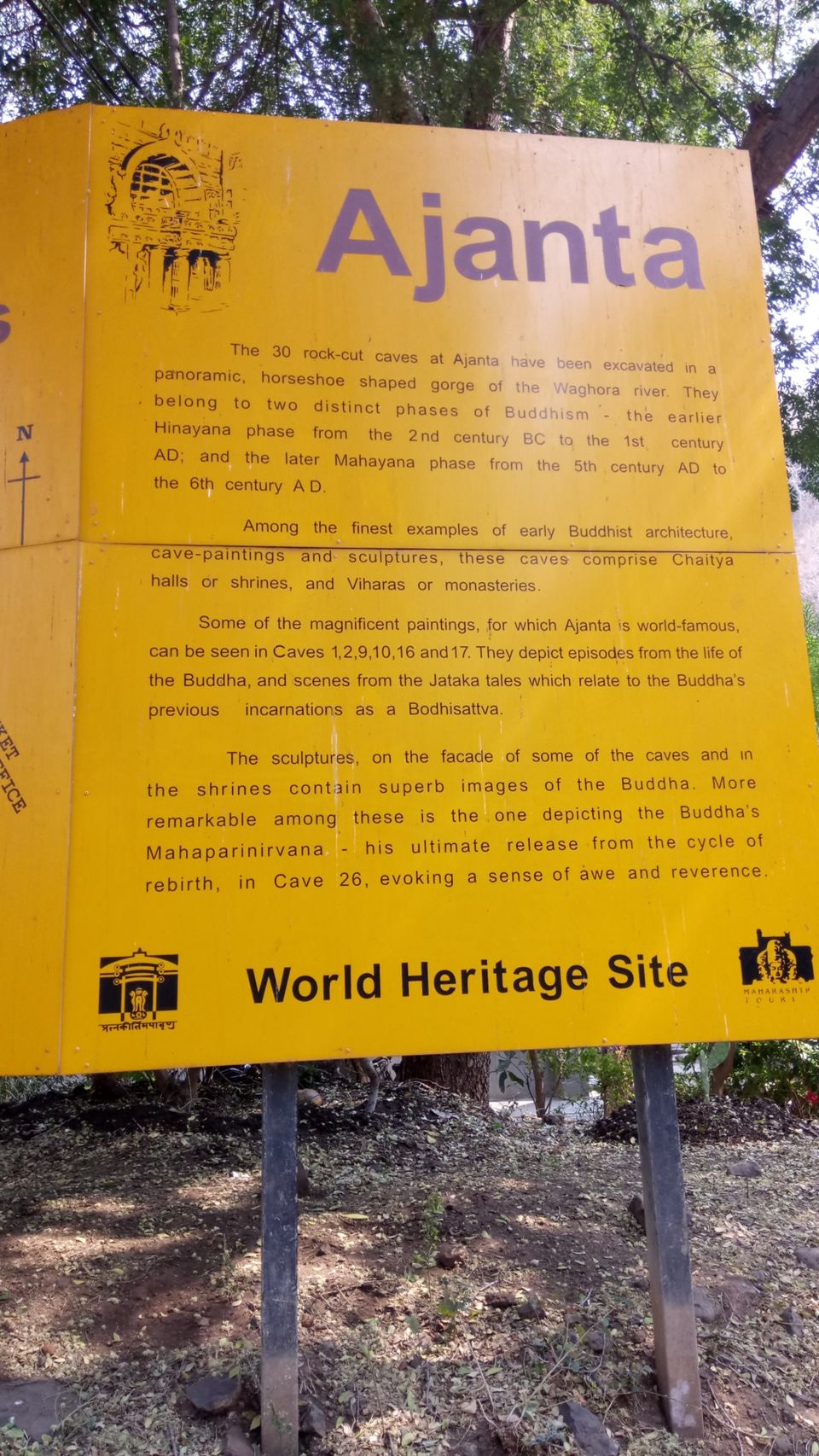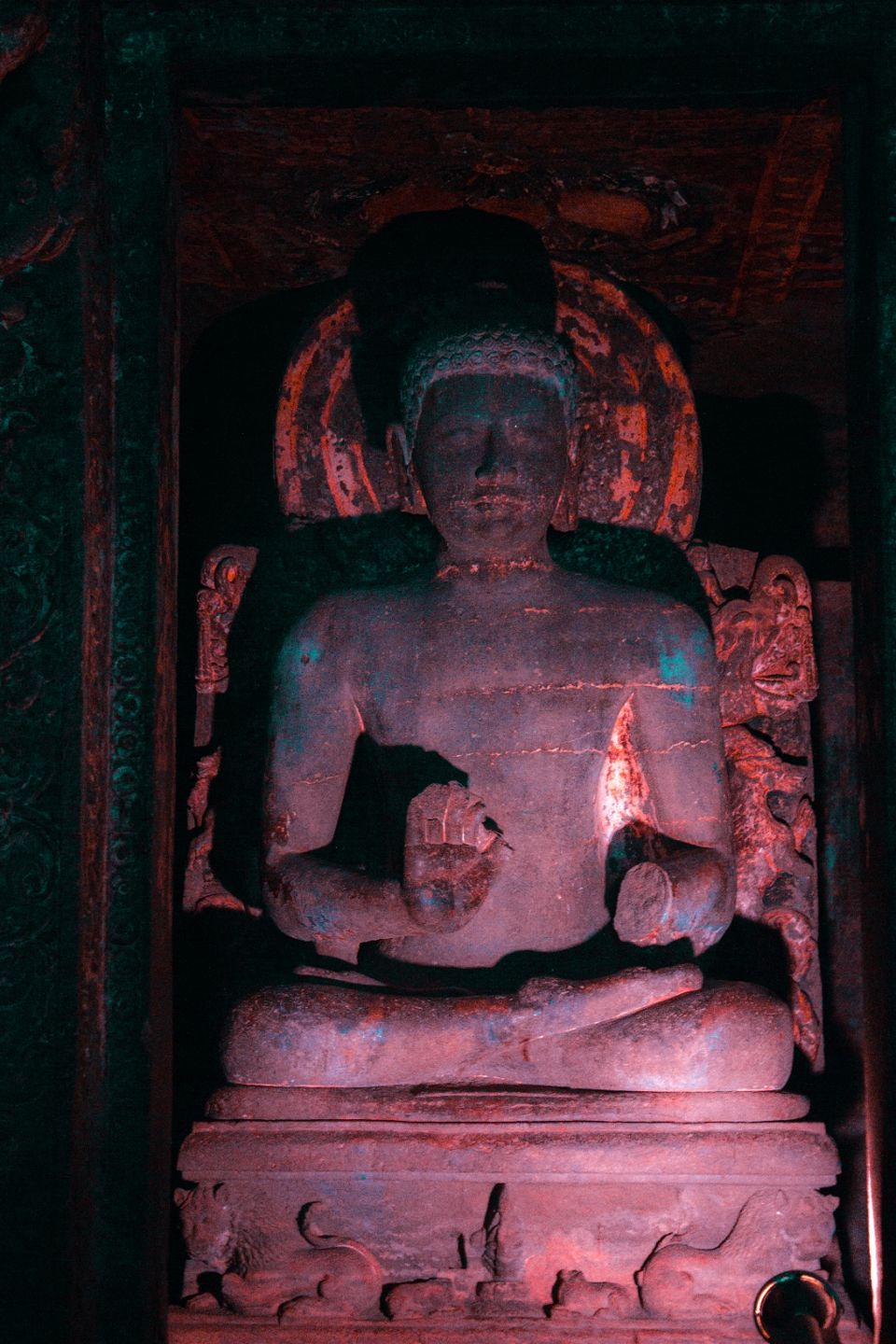 - I woke up 6 in the morning on the next day and left my hotel room at 6.30. Went to Cidco Bus stand which is 6km away from my hotel.
- I came to know that the bus which goes to Lonar would leave at 7.30. I had an ample time to observe people around. Everywhere I go I try to observe and learn from the people. They tell you something with their actions and emotions.
- Bus started at 7.30. It goe through district of Jalna. Climate was good. Not too hot not too cool. It was dry though unlike Mumbai. It took 4hrs to reach to Lonar.
- After reaching Lonar bust stop you need to travel for another 2km to reach at the site.
- It was a humongous sight. It acts like a time machine. I was witnessing that event which happened 52,000 years ago.
- Lake is almost circular in shape and it has a circumference of about 8kms.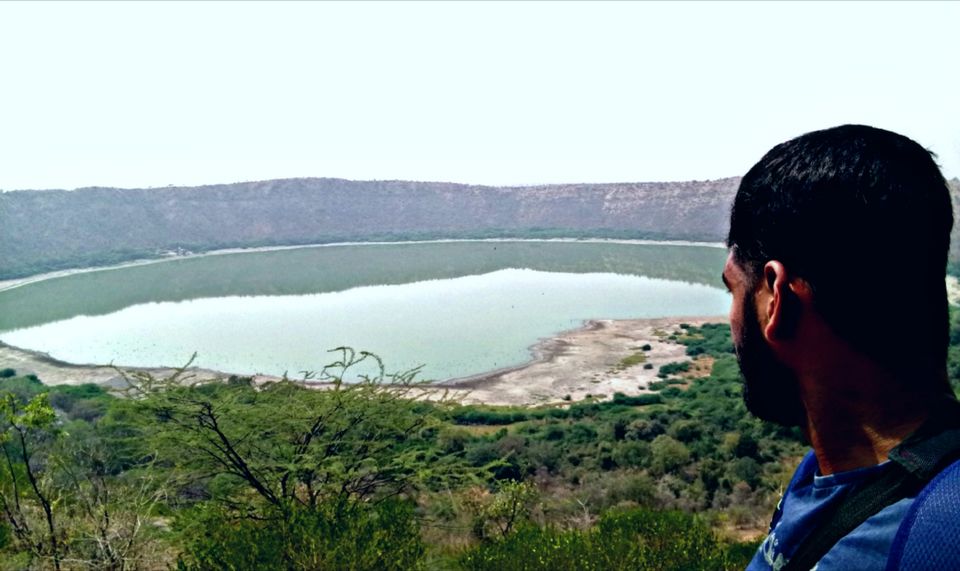 It was third and last day of trip and I was falling in love with experience I have been experiencing. I chose to roam around the city with the tour bus. The buses are run by Maharashtra tourism board. Every seat costs around Rs.300. They will show important places of the city like Bibi ka Maqbara, Daulatabad Fort, few temples and most importantly Ellora caves. Ellora caves are much larger than Ajanta and may take 4 - 5 hours of exploring. Unlike Ajanta ellora depict Hinduism and Jainism along with Buddhism. Bus will drop you off back to MTDC office by 5pm.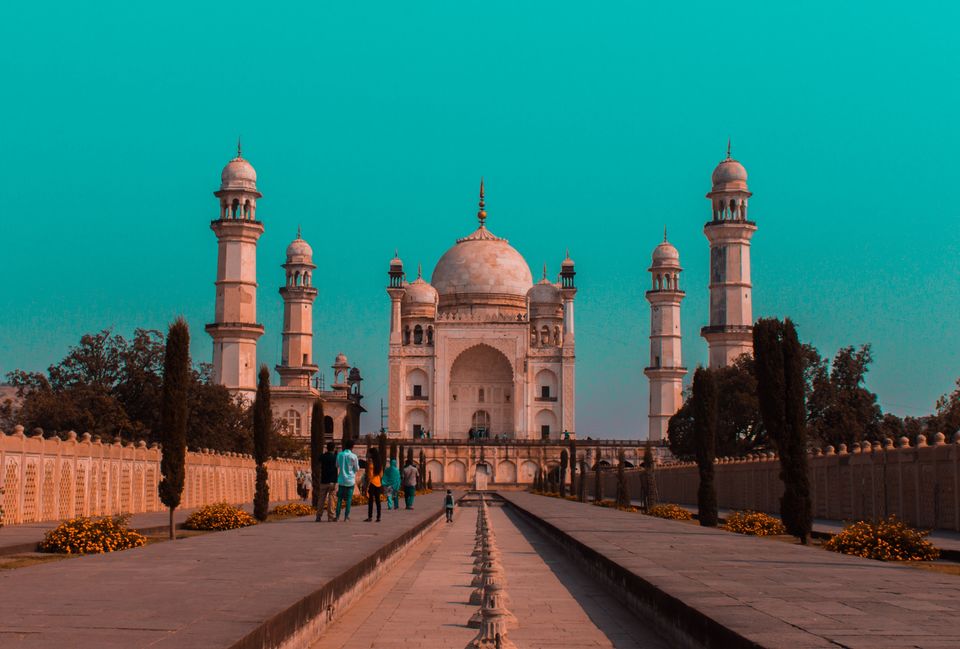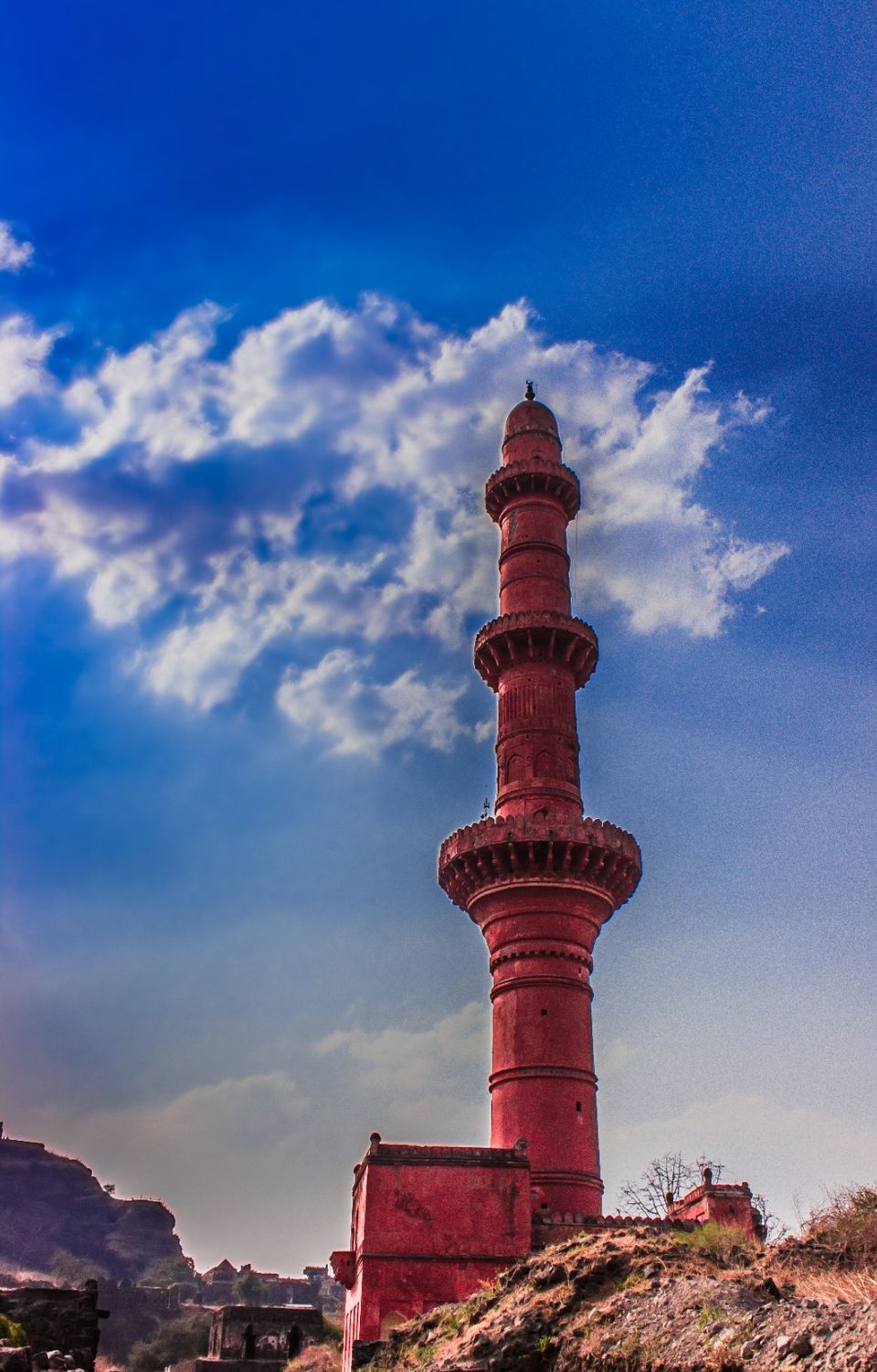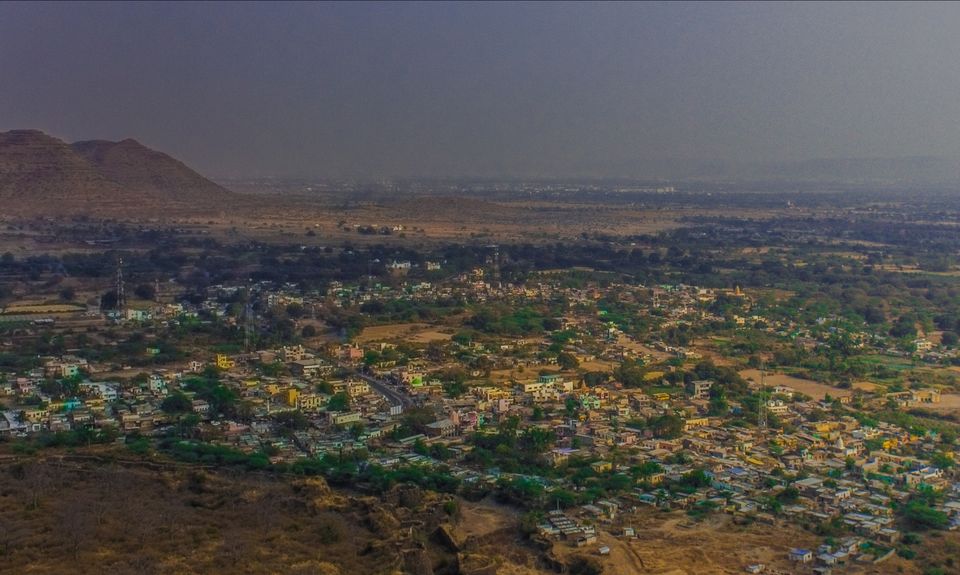 I caught the bus at night and came back home next day. That concludes the most memorable and adventurous trip of recent times.
Guyz, the reason I said it was memorable because it was one hell of an experience. I overcome fear of spending night alone in hotel room, celabrated a strangers birthday, made new friends. These things will be cherished forever.
I urge you to go to a solo trip at least once in your life time. It will surely defined who you are.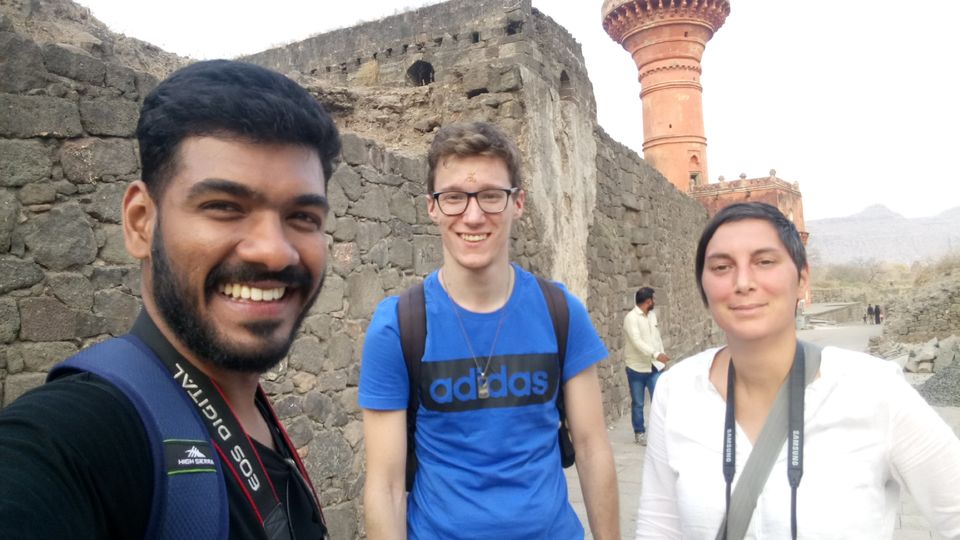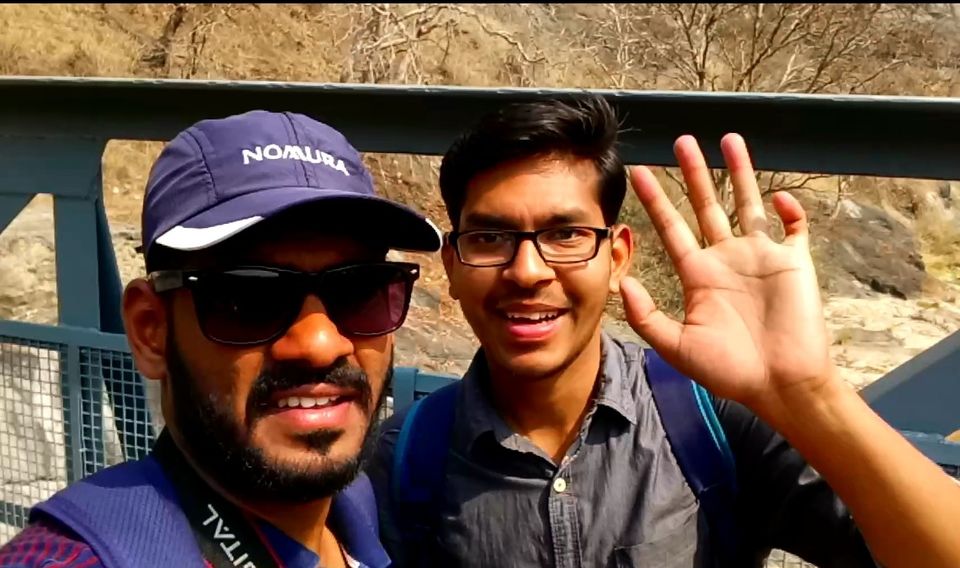 I stayed in hotel Holiday era. Paid around Rs 1300 for two nights. Recommended for solo travelers.
https://g.co/kgs/ApdNjC
For more information on the city
https://kmholidays.in/
Follow me on Instagram
https://www.instagram.com/travellingwandererr/