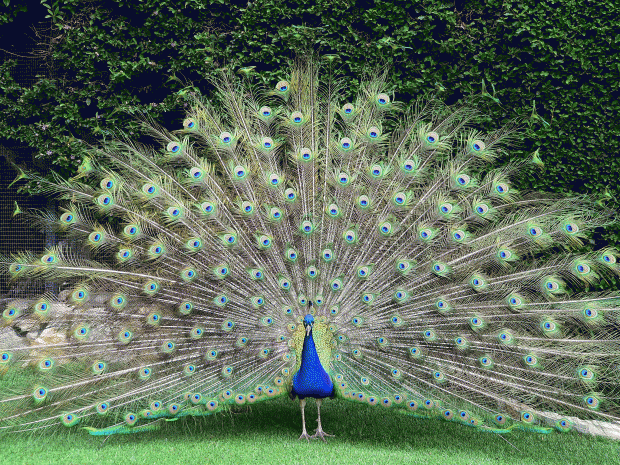 Hidden in Maharashtra is one true gem. A village that has more peacocks than its population - Morachi Chincholi is the village of the dancing peacocks.
It is a village spread over 25 acres thats still undiscovered by the commercial circuit of tour operators. It's a place no tourist can afford to miss. Based on the model of Agri tourism that is fast catching up in India, this village gives you a quick peep into the rural lifestyle of Maharashtra
Located on the Pune-Ahmednagar highway, around 50 kms from Pune this place can be a good one-day outing with friends and family.
Attracted by the numerous tamarind trees which have been planted since the Peshwa dynasty (apparently to cool their soldiers during wars) since they offer both a cool surroundings and fruits to eat, the peacocks can be seen frequenting the surrounding villages.
Mornings and evenings, when it is cool is the best time to spot the birds in the village surroundings. The birds wander around the villagers and don't seem to mind their presence. Many birds can be seen showing off their fine feathers in full bloom to the pea hens around. The peacocks are the main attraction here, also do not miss them dancing around to impress their peahens.
For visitors, there are many day picnic options offered by the villagers with some of them even offering night stay options at reasonable rates. The food offered is local Maharashtrian vegeterian cusine consisting of home grown vegetables and bhakri served with local chutneys.
Those opting for night stays can enjoy the beautifull view of the stars while having their dinner and chatting with the villagers, who have plenty of peacock tales to tell.
Some of the local home stays also offer bullock car rides and village tours which can be interesting for children especially those who have never been away from the city.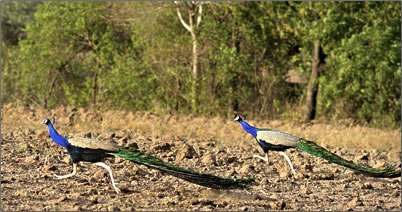 Best time to visit is from June to December as the climates cooler and pleasant. Just make sure you carry your travel essentials along.