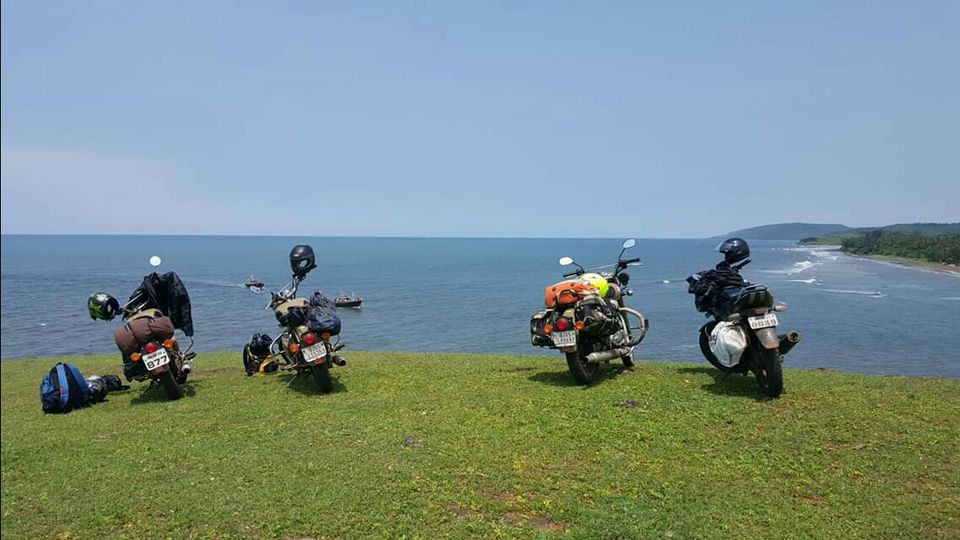 "Maharashtra", as the name says itself about the state, as its boundaries extended to very wide span in country. With the larger area Maharashtra, has enormous topographical and climate varieties. From mountains to plane grounds, from lush coasts to dense forests.
The main attractions for travelers in Maharashtra are the forts situated on mountain tops, coasts, great western ghats, forests and many hill stations and tourist spots.
Forts in Maharashtra have their uniqueness as most of the forts are build on the top of Sahyadri mountain range, in Chhatrapati Shivaji's time or before that. These forts are wrapped in dense forests. Even today also, the accesses to these forts is only by pathways passing through these forests. One can have one stay short treks to these forts as now a days the stay and dinner facilities are available there. Pune is the city around which most of the forts are situated. A bus or bike ride with an hour or twos journey from Pune can take you to the base locations of these forts. One of the most followed trend these days is to climb a fort and having trek another one by ridge line of mountains connecting these two. A trek through these mountains, forests, having authentic marathi food, and night under the clear, starry sky is a memorable experience. Huge stone structures, beautiful architecture of these forts is just astonishing in their own style. Raigad, which was the capital in that time has a facility of rope way directly to the top. Rajgad, Torna, Harishchandragad, Kalsubai (highest peak of Maharashtra) etc. are the must visit names along with Raigad.
The another most loved part is lush coast and the coastal road a from north to south. The road is just adjescent to Arabic sea and have many beutiful beaches on the way. A roadtrip from Alibaug which is close to Pune and Mumbai, to Malvan and Tarkarli at southern part of coast, is the best option who prefers roadtrips over trekking. Every beach on this way, has its uniqueness, Breathtaking landscapes, scenic views From a clear sand beach to rocky beaches, interrupting boat journeys to cross channels, long fields of coconut farms and clear sky. It is possible to enjoy the riding on the beaches if one loves off-roading experiences. Many beaches offer water sports and good stay options. And at many places reasonable home stays are also available. The authentic Konkani sea food is the must have thing in this trip.
Hill stations in Maharashtra are not as famous as those in other states, but still are the attractions of tourists. They are flooded with the tourists on long weekends. Mahabaleshwar, Panchgani, Lonavala, Matheran, Igatpuri are the few mostly recognised names amongst them.
Along with these spots Kaas- valley of flowers, Thoseghar waterfall, Rajmachi are recommended. Now a days these locations are developed to good extent and offer good stays, hotelling, adventure sports, camping
Facilities, jungle safaries etc., with a reasonable options.
Sanctuaries in Maharashtra offer site seeing and jungle safaries. Tadoba tiger sanctuary, near Nagpur is the best to opt in this category. Prior reservations are must to visit these places as on long weekends these are mostly full and one can miss a chance to enter such places.
Along with the above options there are places in Maharashtra which are declared as heritage sites by government. Ajanta caves, monuments like Bibi ka Makbara, palaces, and famous temples are also the good options for those who love to visit such places.
All these locations are one or two days trips except the coastal road trip which can be extended by few days. All these places are from different areas of Maharashtra and have variety of local foods. Its always a great experience to enjoy local foods. With a good planning and prior reservations can save wastage of time and money.
Keep travelling.....!.