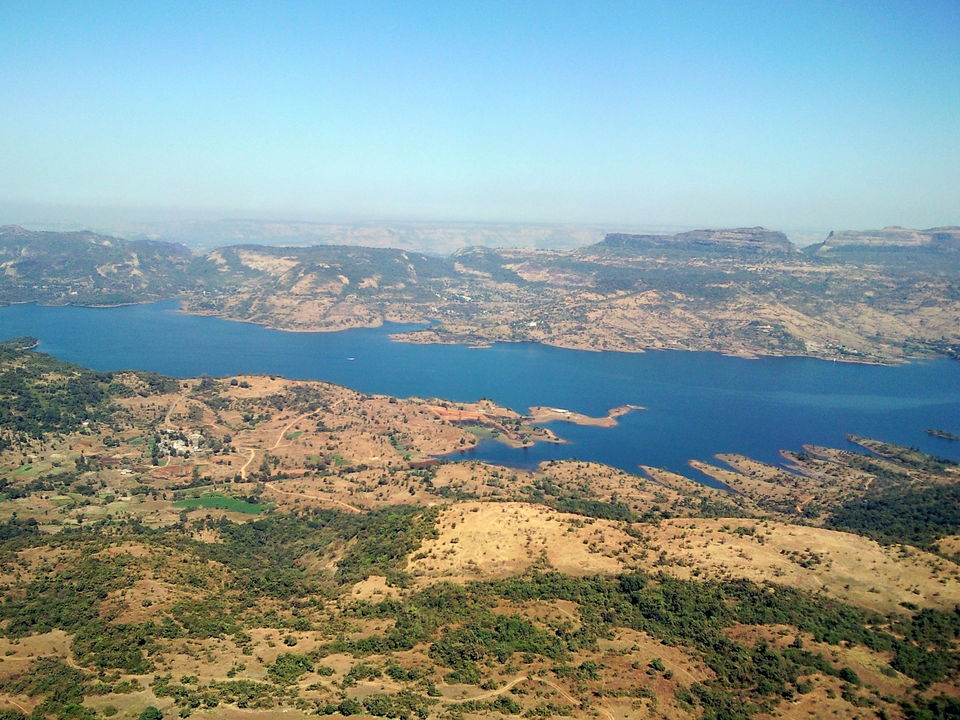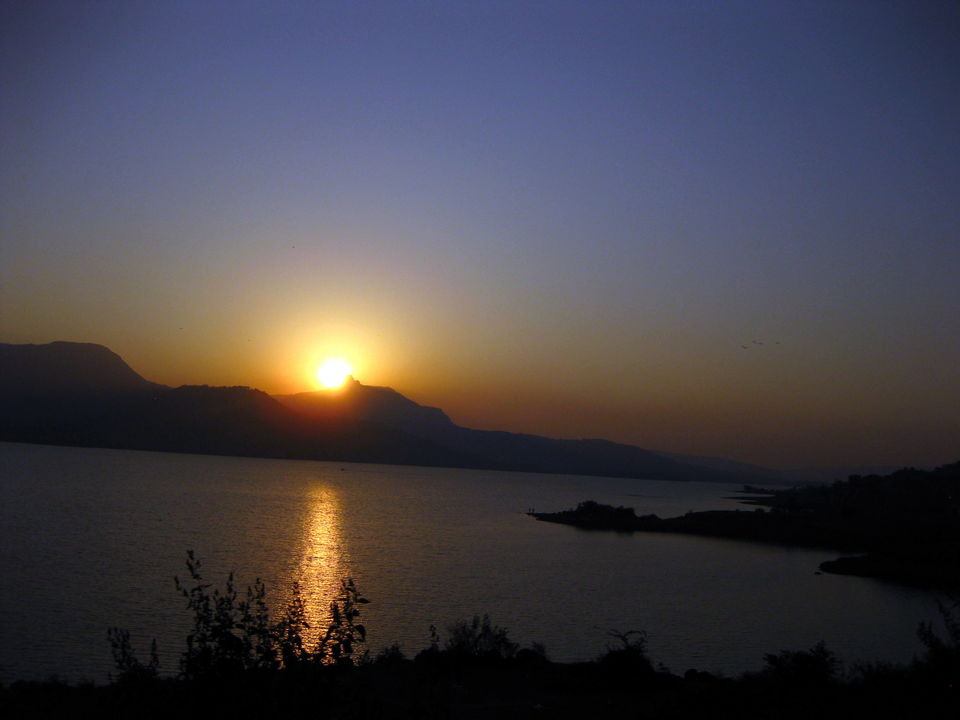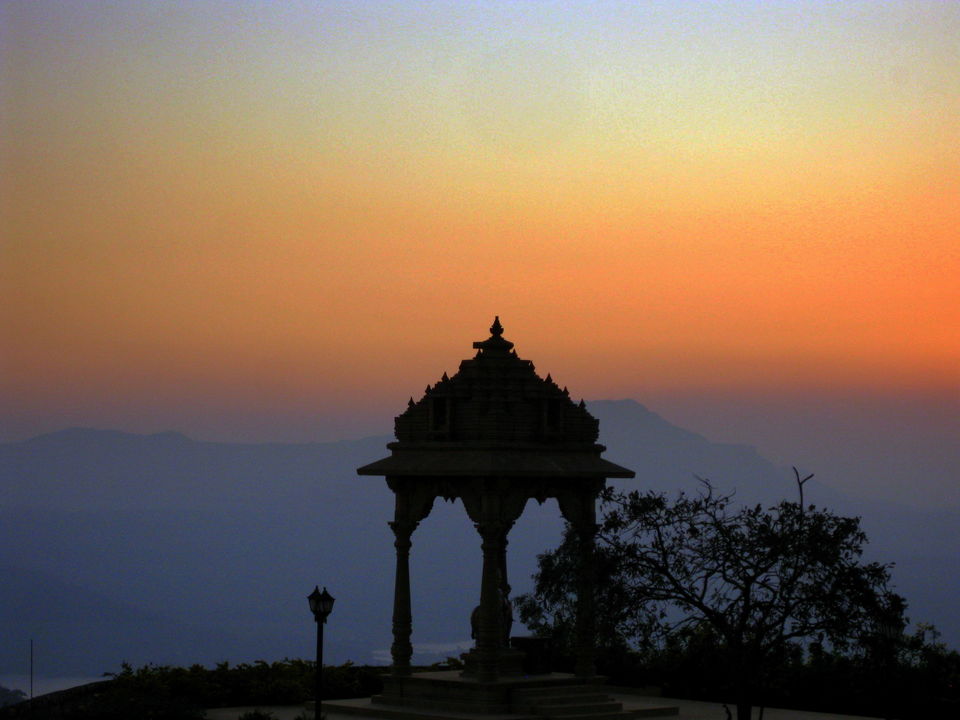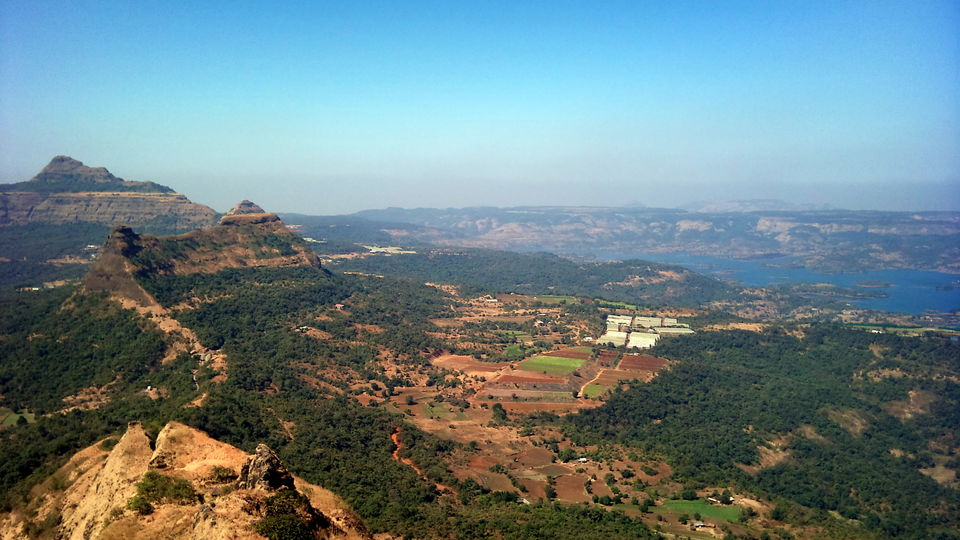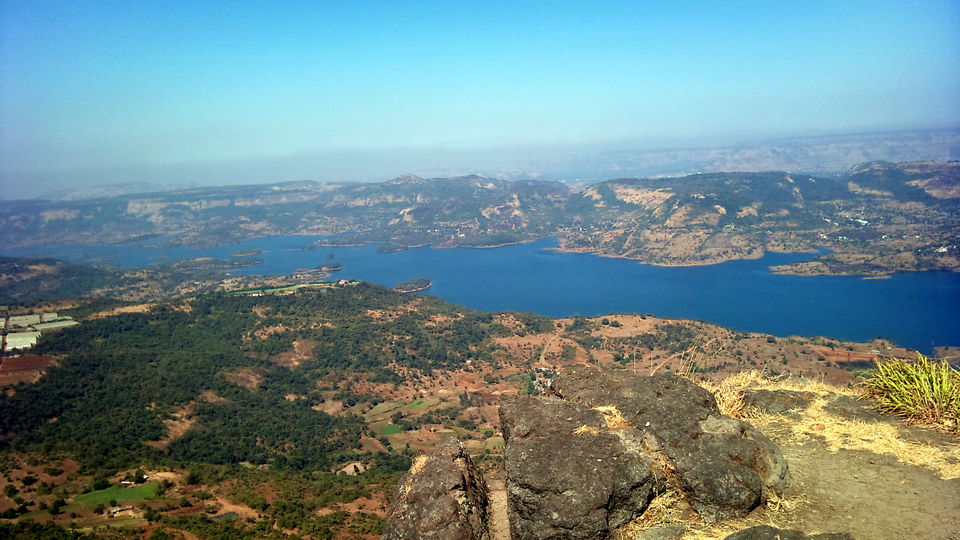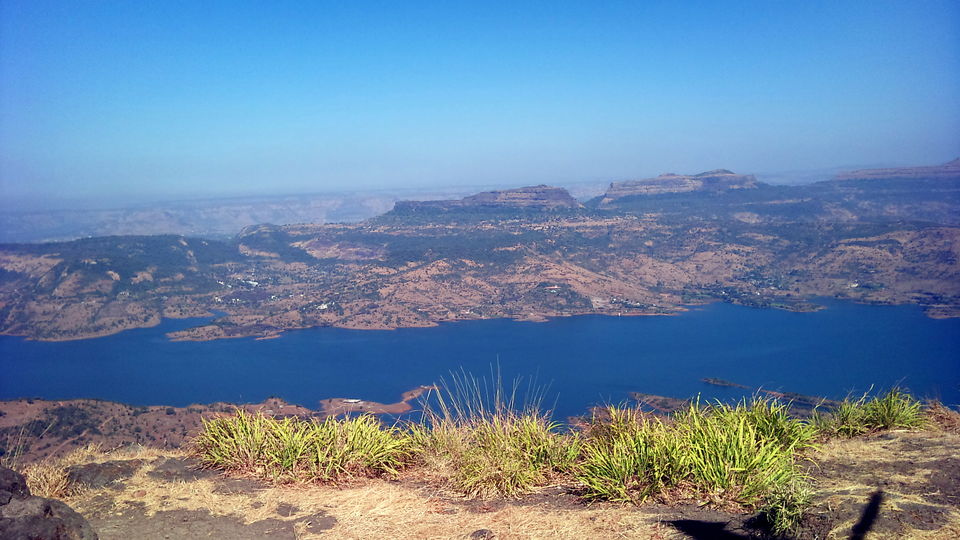 The sound of wind droning in absolute silence while we strum that perfect chord sitting on the pinnacle playing for our soul, it was an impalpable feeling we experienced on Tungi Fort.
It started when my office buddies planned for a trek to Lohagad Fort, We were a group of 9 with 2 cars and 1 bike. We left from office on Saturday morning and headed towards Lohagad Fort in Lonavla. Sooner I realized that I have forgotten my Car Documents at home and returned home with a friend of mine to collect the docs while others carried on towards Lonavla. It was already late when we left from Mumbai and were caught up in traffic. We reached Lonavla where we were supposed to meet the remaining troop, however by the time we reached they had already started to trek Lohagad fort. We turned on GPS and followed the route and reached the base of Lohagad Fort. Out of curiosity we went ahead exploring and continued driving the same path enjoying countryside.
While checking GPS for current location we found a waterbody on Map which was just a few kilometers away from where we were. We followed the route towards this waterbody and the moment we took our next turn we spotted this beautiful lake. The entire drive from here was picturesque and amazing.  Mountain on one side and lake on the other, we were mesmerized by the beauty of this location. We were so amazed that we pulled out our guitar and started strumming; in fact we composed a song as well.
While enjoying the sheer beauty of Pavana Lake and singing songs we almost forgot that we were with our troop who is awaiting our arrival. The cell phone coverage on Lohagad Fort was not very strong and we were unable to contact them.
We continued driving and exploring the nearby places and headed back to Lonavla to find accommodation. On our way back we spotted this Pinnacle opposite Lohagad fort. Upon checking with Locals we got to know this mountain is known as Tungi Fort. Since both my friend and I our curious to explore unknown places we decided to trek this mountain. We got directions to this Fort from locals and planned our trek for the next day.
The next day we started early morning and reached the base of Tungi Fort, this place was completely isolated and there was no one around. We parked my car in fear, took our guitar and started climbing. The entire trek on this mountain was through narrow ledge covered with scree, It was moderately difficult trek and dangerous as well. We took halt many a times and at a particular spot we also lied down to take rest. There are small caves in this mountain where one can sit and rest.
It took us approximately 1hr 45mins to reach summit. Upon reaching the peak we got the most amazing view, a 360° panorama of Pavana Lake. Shimmering blue water along the beautiful landscape surrounded by mountains, the entire view was breathtaking and astonishing. We gazed until our eyes had the perfect memory.  Standing here looking down from where we started was a feeling of accomplishment after the steep climb. We felt like we were on top of the world !
The is when we uncovered our guitar and started strumming.  
This was one expedition where we explored the unexplored, by just following our curiosity.