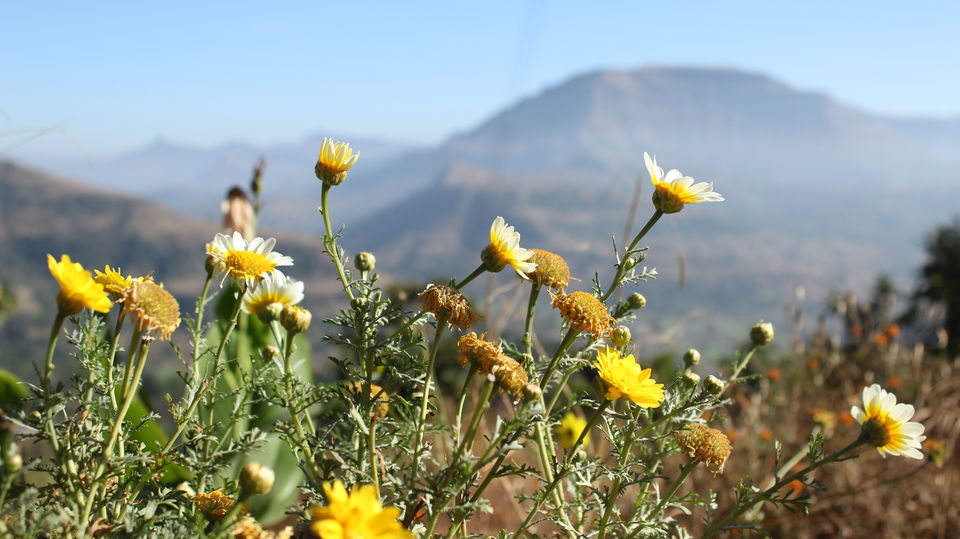 But it starts with a trek. :P
So the thing is if would you read my previous blog 'A trek to the Everest of Maharashtra' one would have understood that we had been able to make it to the summit. But. There's a prequel to the story.
When we first went to Igatpuri, we couldn't climb Kalsubai because one of our friends felt dizzy and we couldn't leave her and venture out.
Yes we had lost all hope and were sad because we travelled so far, waste of time, money and energy.
The story doesn't end here.
We met a villager at the Bari village(the base point of Kalsubai) who told us that there are many places in and around Bhandardara that we can go and check out. It was still 1pm and we had lots of time on our hands.
Place no. 1. Bhandardara Dam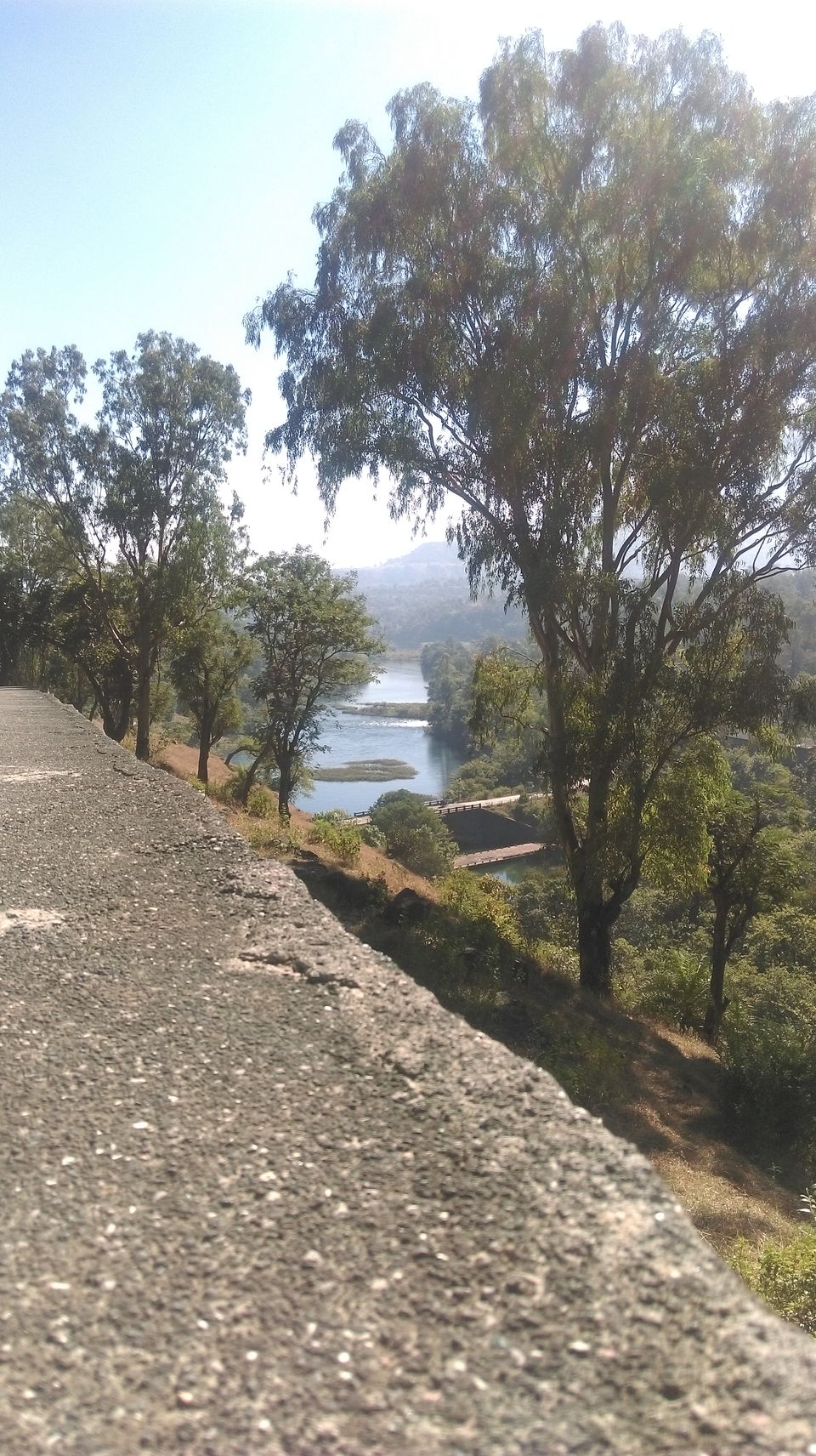 The place is covered with trees and is very cool because of that.There are many old fashioned swimming pools that is no longer used by anyone.Just troughs.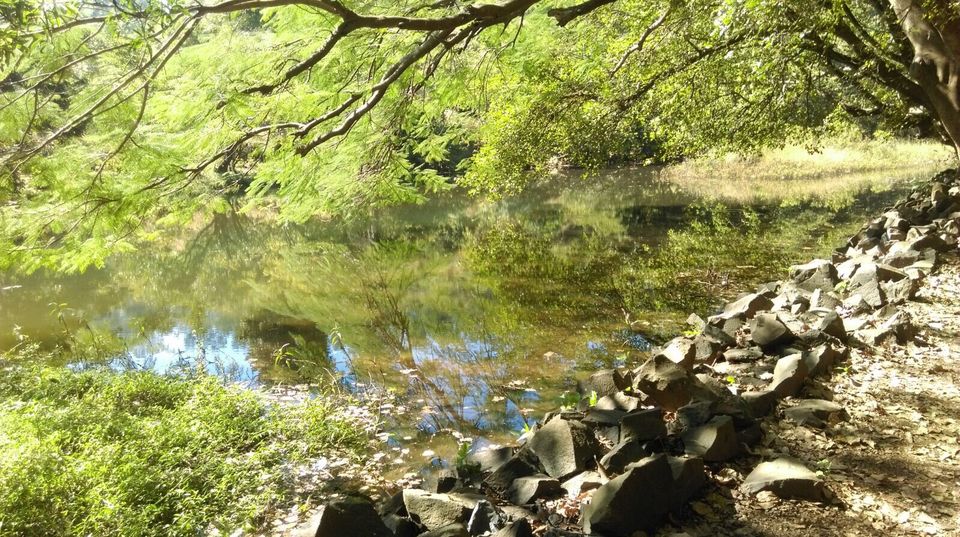 Place 2. Dhamma Giri Vipassana Centre 
The majestic entrance is the most beautiful part if this monastery I feel.
This is a very famous monastery and people come from far off places to spend some days or even months here in peace. The monastery is a beautiful place to be at but at the same time is very strict too. We reached at the wrong time so the we couldn't see the idols but I guess they would've been beautiful. Because the trail that we took, we saw so many beautiful structures, architecture. A treat for the eyes.
Place.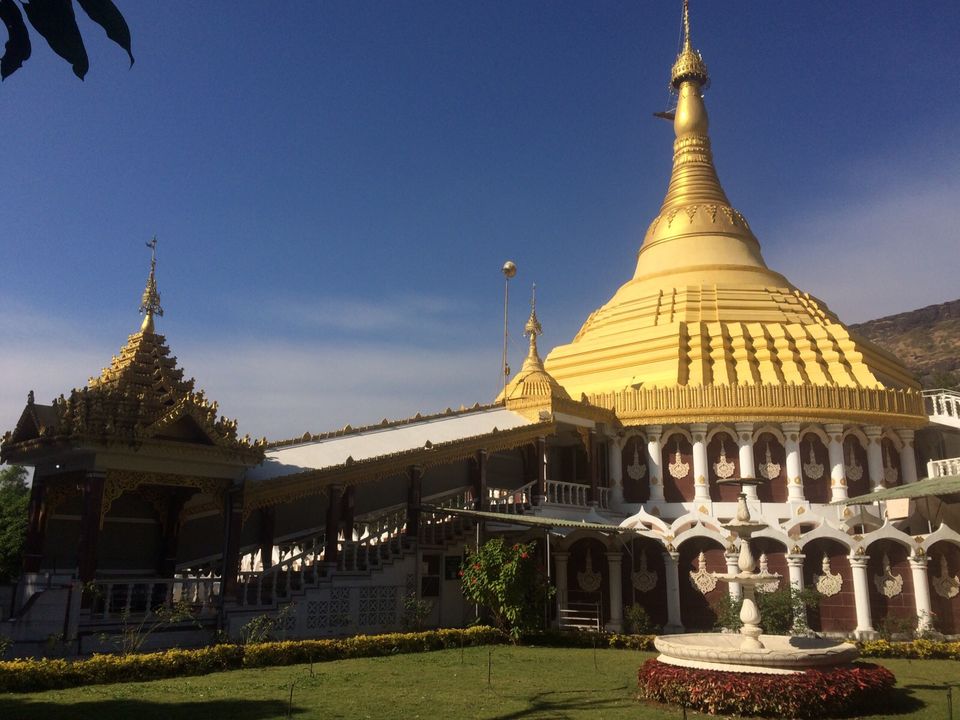 Also before concluding, there are camping sites near bhandardara where one can go any enjoy a starry night with their loved ones , you can find these trekking groups on Facebook. But camping is not possible in rainy season so at that time you can book a resort at Igatpuri/Bhandardara and can enjoy the pleasant weather with a hot coffee in one hand and a book in other, and just a green scenery infront of you.