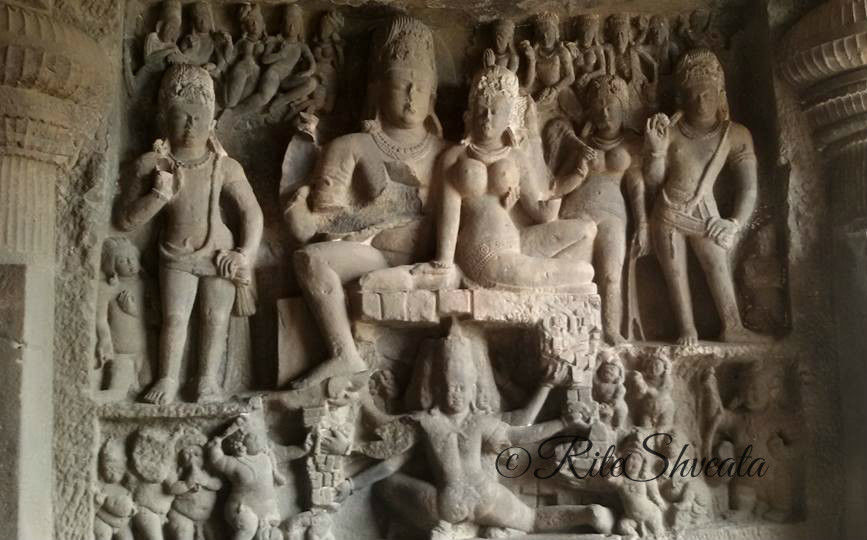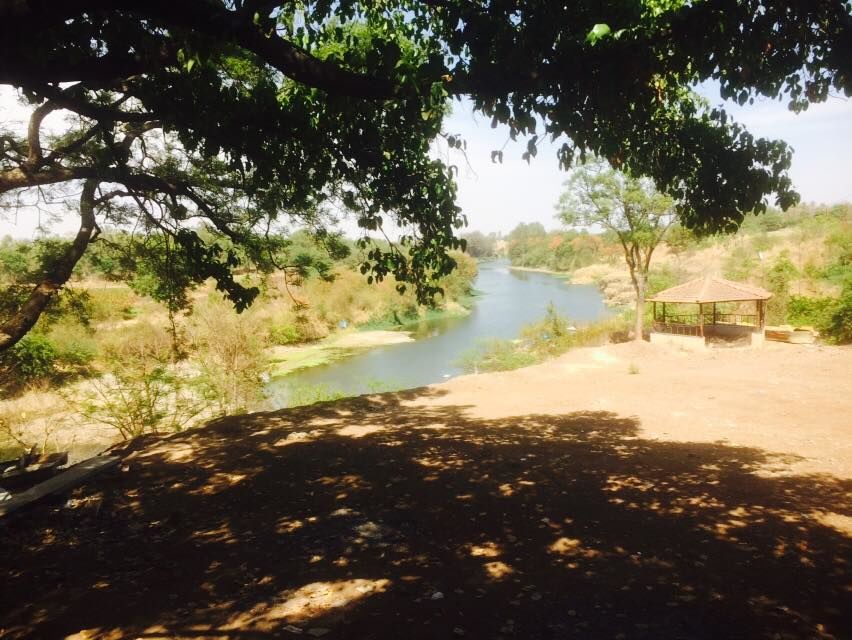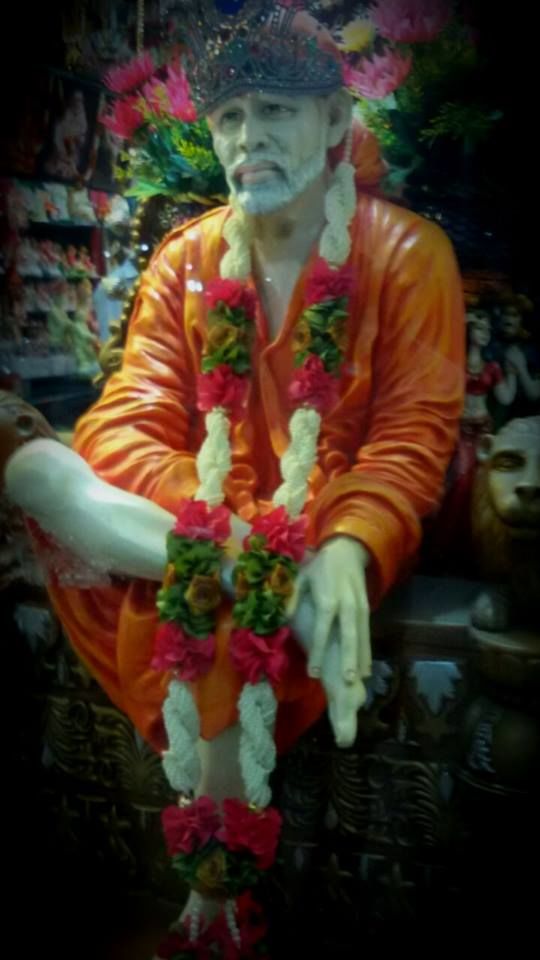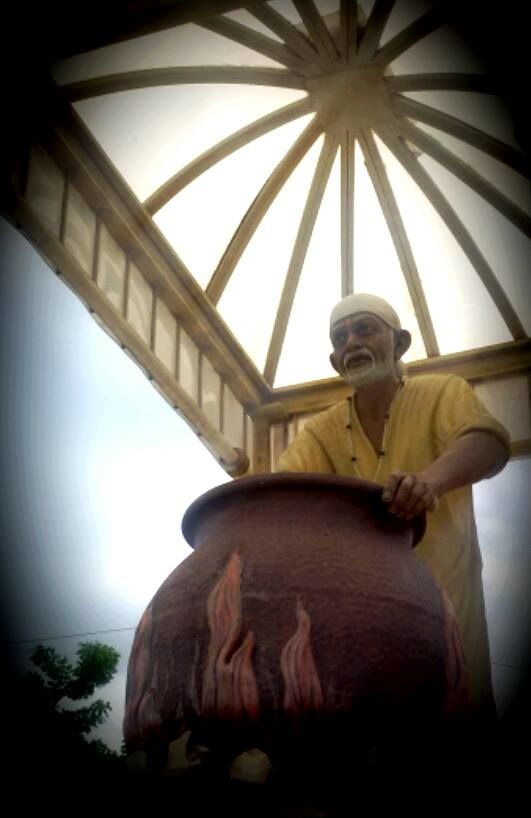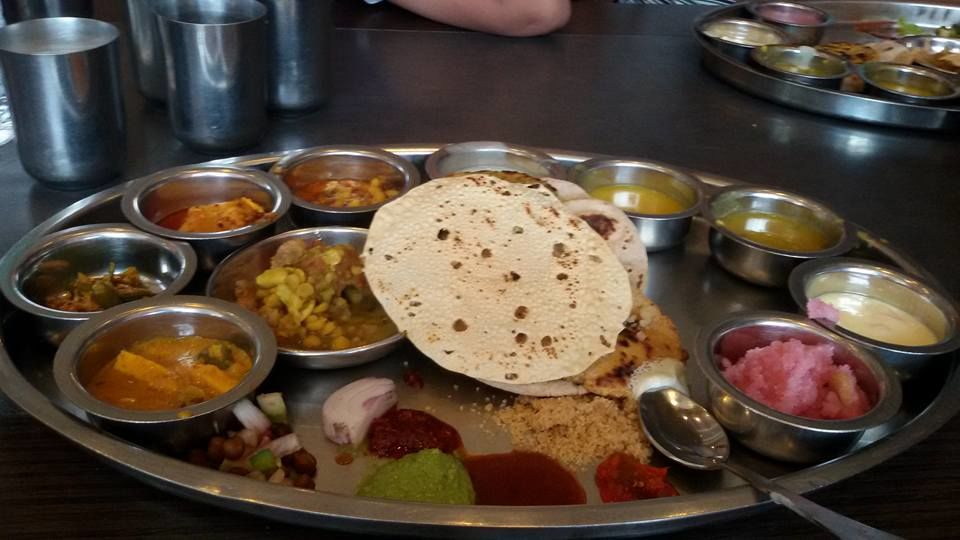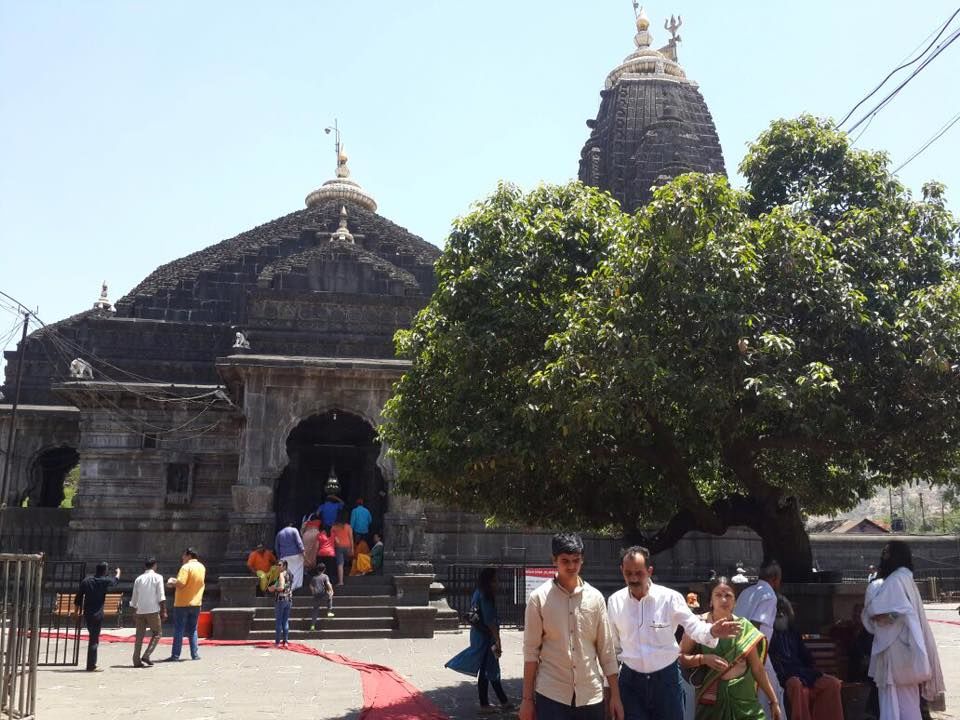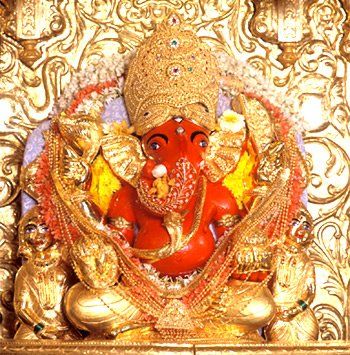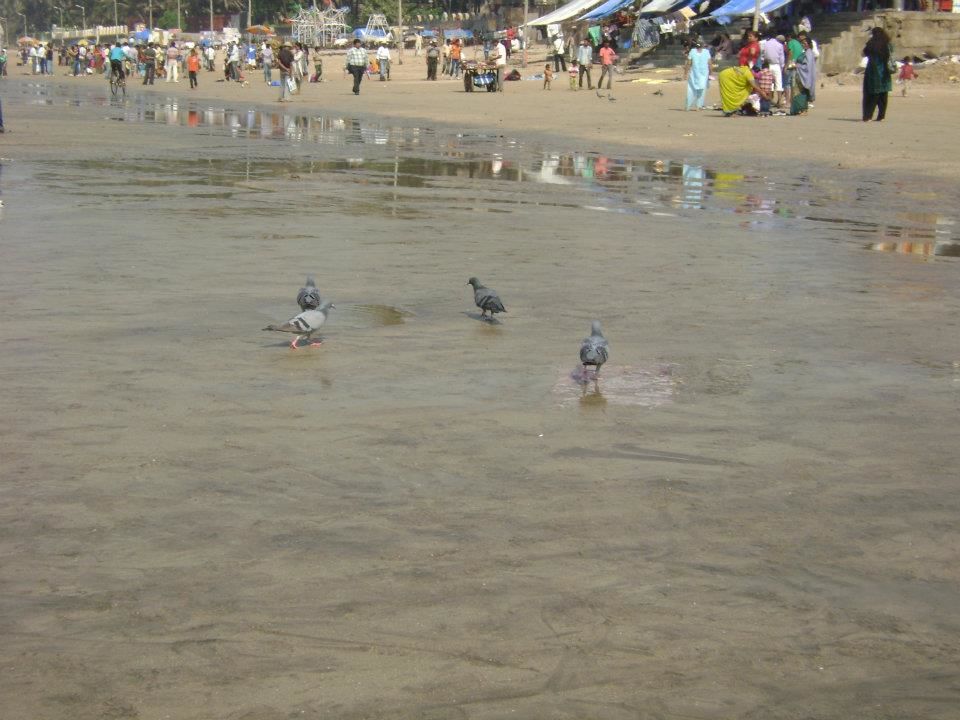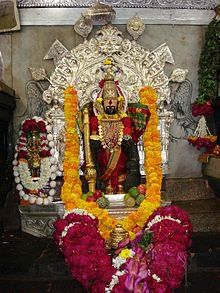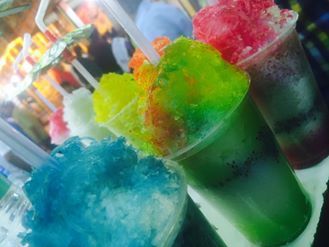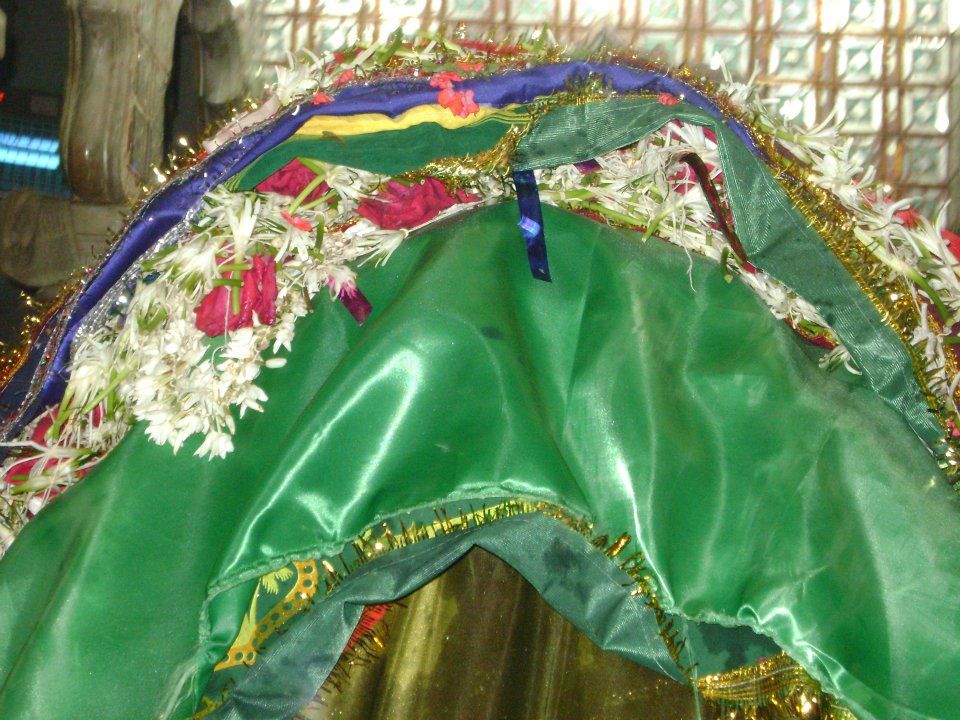 For `us', we don't travel to go anywhere but just to `travel' for the sake to travel ...!
We never make traveling plans. It just happens, mostly on weekends, either Friday night or early Saturday morning. We never make our plans beforehand, that you might know from my previous posts as well. I always thought because it's just two of us, my husband makes quick itineraries. But I was wrong. This time it was just midnight plan with family (my mom-in-law and sister-in-law) and we were on our way to Shirdi from Bangalore, 1011 Kms via NH4. Let me tell you it was one of the toughest drives. Yes Drive..! We covered our destination with Renault Duster, super smooth and best for long drives. This could not have been tough if we had taken breaks on our way or had given our drive a halt at some nearby hotel or inn. We decided to keep driving to be in Shirdi for early morning Kakaad Aarti, also because we had decided to cover up our trip in weekends and be back by Monday. This is the pain of every single private sector employee, to deal with Monday blues. But yet a day's sick leave can be used ;).
We 4 started our drive around 3 – 3:30am Saturday 30-April-2016 in Renault duster. We were fortunate enough, that it took us an hour to be on highway. Otherwise it would have been 2-3 hours to fight the pathetic traffic of Bangalore. After driving for 5 hours we stopped for some refreshments. And then I took over the driving seat to give my husband some rest. We kept driving the whole day and night in shifts, with tea breaks, lunch, snacks and dinner. NH4 is simply an awesome highway and it's really important to have atleast two people driving. Especially at night it's important for you to rest and do not stress yourself.
Things to keep in mind: To drive at night, have at least one person with you who knows driving. So that while you are driving the other can rest and then when you rest the other can drive. You should have tea on your way and biscuits or something light with tea, as too much tea can cause acidity leading to uneasiness.
As we have already decided to be in Shirdi for Kakad Aarti, we were bang on time, we directly went to Sai Baba Temple around 3:45am as Kakad Aarti starts around 4:30am. (You can even go to temple site and can make the bookings accordingly).
We already had the word with the hotel management before making the bookings for the Check-in, so it was quite easy for us, that after darshan we checked in the hotel on Sunday 30-2016 and rested for around 4 hours. Now after being refreshed we again headed towards the temple, had Chawadi Darshan, explored the whole temple. We went to Lendi Baugh (the garden said to be watered by Sai Baba himself). There is Neem tree Sai Baba use to rest. At the entrance of the Baug are the Samadhi's of ardent Sai devotees Tatya Kote Patil, Bhau Maharaj Kumbhar, Nanavalli and Abdul Baba. Also there is Udi counter and when you exit the Lendi Baugh, on your right hand side you'll find a place from where you can purchase Sai baba Ladoo Prashad.
Things to keep in mind: No cameras are allowed inside the temple. No flowers or offering are allowed. You'll see flower and prashad sellers on your way, but you won't be allowed to carry them inside the temple. When you'll be going through queue there will be temple people giving you the prashad (boondi) themselves. So no need to purchase from outside. You can carry flowers, but while passing through the queue they might get dry out. So that's entirely up to you.
After darshan, we thought to move towards Sai Prasadalaya, the meal arrangements for the devotees. Here around 24 to 40 thousand devotees sits together and enjoy the meal. There are different tickets starting from Rs15 to 50 as per the general and VIP categories. But though there was huge rush we decide to have lunch in Rajdhani, inside the mall opposite to the Sai Baba Madir and was near to our hotel as well. The Thaal was yummy..!!! After the lunch Ritesh suggested to let's move ahead towards ShaniShignapur 73 Kms. And that's it; we all geared up for Shanishignapur. Vrrroooommmmm….!!!!!
Things to Keep in Mind: As soon as you'll park your car, bike, taxi etc. near Shani Temple, many will approach you to buy flowers, mustard oil, til, etc. But all this is not allowed inside the temple except the Mustard oil, keep your leather items, cellphones inside the car. Also not to buy any Shani prashad or any item like iron rings, and those black puppets hung other way round. You are not supposed to bring things from there, though can enjoy bhuttas, or snacks at the nearby shops.
We were back in Shirdi around 11:30pm. Now another plan was waiting for us at the midnight. It was after breakfast we'll leave from Shirdi for Nashik, 116 Km via NH160 to Trimbakeshwar Shiva Temple, One of the oldest Shivlinga Pind. This temple is one of the 12 jothir lingams in the Sahyadri mountains, After our visit at the temple, we had some bites of cucumber, and enjoyed the Chhat. Must, must have chatt of Nashik, not to miss on that.
After a light snacks we headed towards Bangalore, but on the way we saw Shir Someshwar Mahadev Temple on the bank of Godavari River, quiet peaceful temple, reminiscent of yester years. No big arched entry or security scanner to pass through. Just sort of by the road side under Pipal/Banyan trees, small simple painted building with neat name boards, clean courtyard, we adored idols that one could stand and gaze at for as long as one wanted, no touts, no pujaris, pretending to be guides or soliciting donations for the 'big new temple'. Unlike the Trimbakeshwar Shiva Temple.

Just 3 little temples - Shri Rama, Shri Krishna and Shri Someshwar Mahadev. And next to the temple is Godavri River flowing, divine, tranquil place to visit.
After such a worth it visit to these temples from Shirdi to Shri Someshwar Mahadev Temple, it certainly did away the Monday morning blues. We bid adieu to the temple with a glass of Chilled Sugar cane juice towards Bangalore. We even visited to Grineshwar Shiv Mandir, Mesmerizing Ajanta Ellora Cave, Reclining Bhadra Maruti Temple, saw replica of Taj Mahal : Chand Biwi ka Makbara and Daultabad Fort. After the drive of some 5 hours, my husband whispered, shall we go back Bangalore via Mumbai. And my jaws dropped. Are you crazy …!!!!! He smirked and raced the car towards Mumbai. Though he still waited for me to shook my head in agreement which I later did, after all He's one such cute, whose smile caste magic on me *blush* *Blush*.
Alright enough of this, I should get back to writing. ~
So around 5pm we had entered Mumbai. We had the view of Gateway of India, Taj hotel, Church gate. We went to Haji Ali, Laxmi temple, and Siddhi Vinayak and then headed towards Juhu Beach, extremely crowded place. We had yummy Falooda, barf ka gola, Pav Bhaji, Papad Masala, and Lime soda. Woof…!!! Juhu Chowpatti, best place to enjoy food atleast. I personally did not like the Juhu Beach, as I have been too many other neat clean and peaceful beaches, but still I liked Juhu Chowpati for its food.
Around 11pm we were out from Mumbai and finally were on our way back home. By Tuesday we were back in Bangalore. I had to appreciate the traveling spirit of my Mom and Sister in laws.
For Young generation traveling to such limit is not a big deal but for someone around my mom-in-law's age, Hats off to her.
Mind It:
For long drives and rides always have your bike, cars checked, and fueled properly.
During riding and driving whenever you feel slightest of jerk just take a nap. Switch yourself with the other person and rest. Do not RISK YOURSELF…!!!
When have to drive and ride whole night long, keep drinking water, and cup of tea with light snacks.
Have a good collection of songs.
Must have full charged cell phone with Google Map, boon aap. For the travellers.
Always eat light when have to ride or drive.
Have a safe exploring and enjoy the journey... The journey when ends, is actually the beginning! VRRRrrrrroooommm.....!!!!