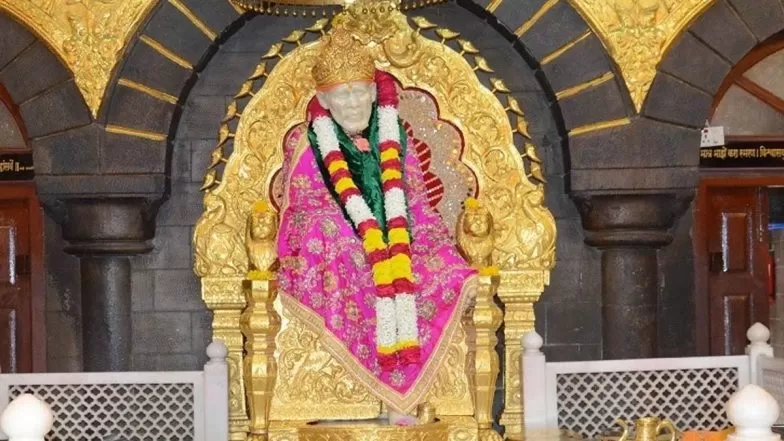 A small town in India named Shirdi is dedicated to the well-known Saint Sai Baba. He advocated for equality for all people and tolerance toward all religions. Every day, about 60,000 devotees travel to Shirdi Sai Baba temple as it is a popular destination for pilgrims of all faiths. It is one of the bustling pilgrimage locations in India is this one.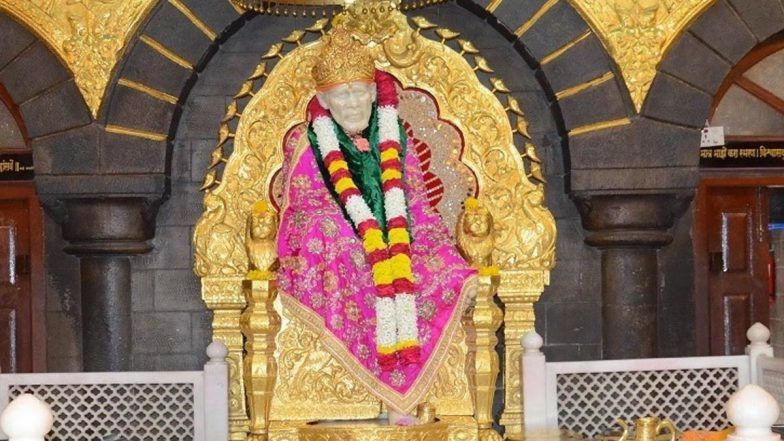 Shirdi Sai Baba: Who Was He?
Shirdi Sai Baba was a well-known Indian saint. Although, his birthplace and date of birth are still unknown till date. Pilgrims can witness his body being laid to rest at the temple complex & seek blessings from afar. Shirdi Sai baba's teachings incorporated aspects of Islam and Hinduism. While some Hindu devotees believe him to be an incarnation of Lord Krishna, others believe it to be of Lord Dattatreya. Many followers think he was a Sadhguru or an enlightened Sufi.
How To Reach Shirdi Sai Baba Temple?
In Maharashtra, Shirdi is situated approximately 90 kilometres (56 miles) southeast of Nashik and 250 kilometres (143 miles) northeast of Mumbai. Mumbai is the most popular gateway to it. It takes seven to eight hours to travel by bus. It is possible to travel by day or night by bus. The duration of the train ride is six to twelve hours. There are three trains that run through the night.
On October 2017, Shirdi's new airport opened for business and is currently being expanded if you're travelling from another part of India. Southwest of the city, it's about 30 minutes away. Low-cost airlines SpiceJet and IndiGo, as well as Alliance Air (an Air India subsidiary), provide service to the airport. Daily flights from Mumbai and Hyderabad to Shirdi are offered by Alliance Air. From Bengaluru, Chennai, Delhi, Hyderabad, and Kolkata, SpiceJet operates flights. Delhi and Chennai now have daily nonstop flights offered by IndiGo.
If you're fond of train travel, trains from many cities stop at Shirdi's railway station. Sainagar Shirdi is its name (SNSI). Or you can also get down at Manmad Junction Railway station (58 km away from Shirdi) and hire a cab from there to reach Shirdi Sai Baba Temple.
Taxis cost between INR 900 - INR 1,200 and take less than an hour to reach Shirdi from Manmad Jn.
You may also like to check out: 10 Best Hotels In Shirdi Near Temple That Fits Every Pocket
Best Time To Visit Shirdi Sai Baba Temple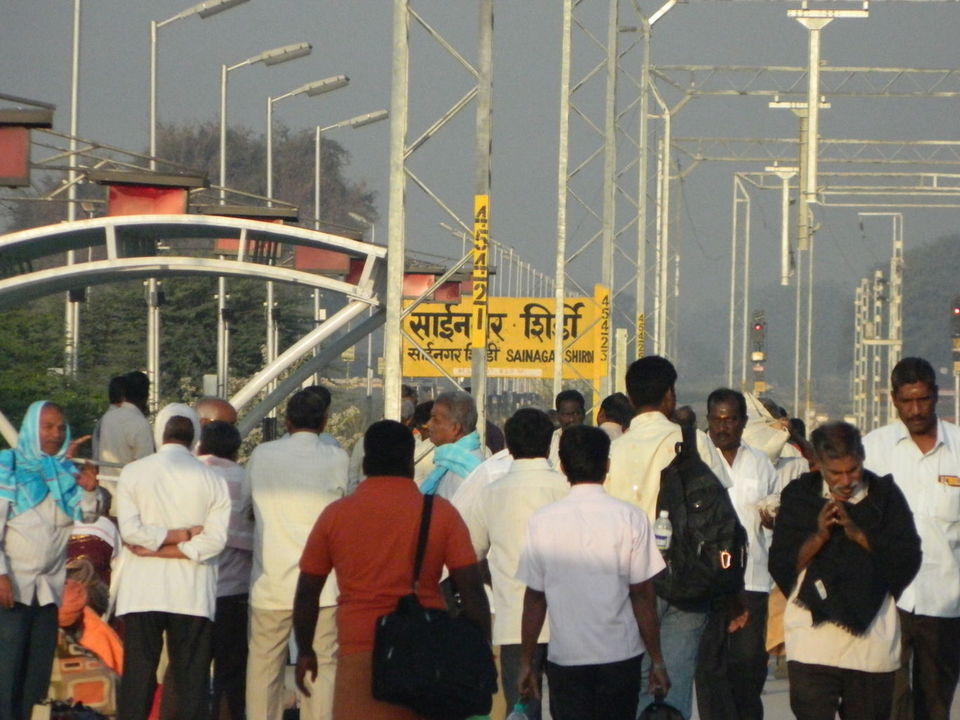 The best time to visit Shirdi Sai Baba temple is between October to March, it is the ideal time to visit Shirdi. Although, you may encounter more pilgrims during the festive season, with maximum crowds occurring around Diwali and Dussehra.
Thursday is the most popular day to travel. Many people go to the temple and fast for nine consecutive Thursdays in order to have their wishes come true (referred to as the Sai Vrat Pooja). However, be prepared for it to be very crowded there if you go on Thursday.
Weekends, Holi, Gudi Padwa, Guru Purnima, and Ram Navami festivals are also busy times. During these times, the temple is kept open all night.
What To Know Before Visiting Shirdi Sai Baba Temple?
The temple complex is divided into a number of distinct areas, each with a unique entrance gate, depending on whether you want to enter the Samadhi Temple (where Sai Baba's body is entombed) and make an offering in front of the idol or wander the complex and seek blessings from Shirdi Sai Baba up close. The centre of activity is the Samadhi Temple. It is the primary temple and draws the largest following.
From 5.30 am onward, pilgrims can enter the Samadhi area for the morning aarti (worship ritual), watch Shirdi Sai Baba take the holy bath, and then line up to receive blessings from Sai Baba's idol up close. Daily at 7 a.m., darshan is permitted. The evening aarti starts at six o'clock, and the temple is open until ten o'clock at night.
The temple is fairly close to all the other major Sai Baba-related sites.
Please be aware that using phones, cameras, or other electronic devices inside the main temple area is not permitted. You can store them in the outdoor lockers.
Pro Tip: Both VIP darshan and Aarti at Shirdi Sai Baba Temple can be booked online if you don't mind paying a little bit more. The cost of darshan starts from INR 200. The morning aarti (Kakada aarti) costs 600 rupees, and the noon, evening, and night aartis cost 400 rupees each. To make online reservations, you can check out the official website of Shri Sai Baba Sansthan Trust Online Services. Gate 1 is the entrance (VIP gate). Darshan tickets are also available at the VIP gate, excluding Thursdays. A Quick Darshan is an additional option available for 1,500 rupees.
Things To Do Near Shirdi Sai Baba Temple
In addition to the dynamic devotional shows (including one about Sai Baba's life and a 5D episode of the Hindu epic The Ramayana), the Sai Teerth Devotional Theme Park also offers a train ride past replicas of sacred Indian temples. Additionally, it has a restaurant that offers decent food at a fair price.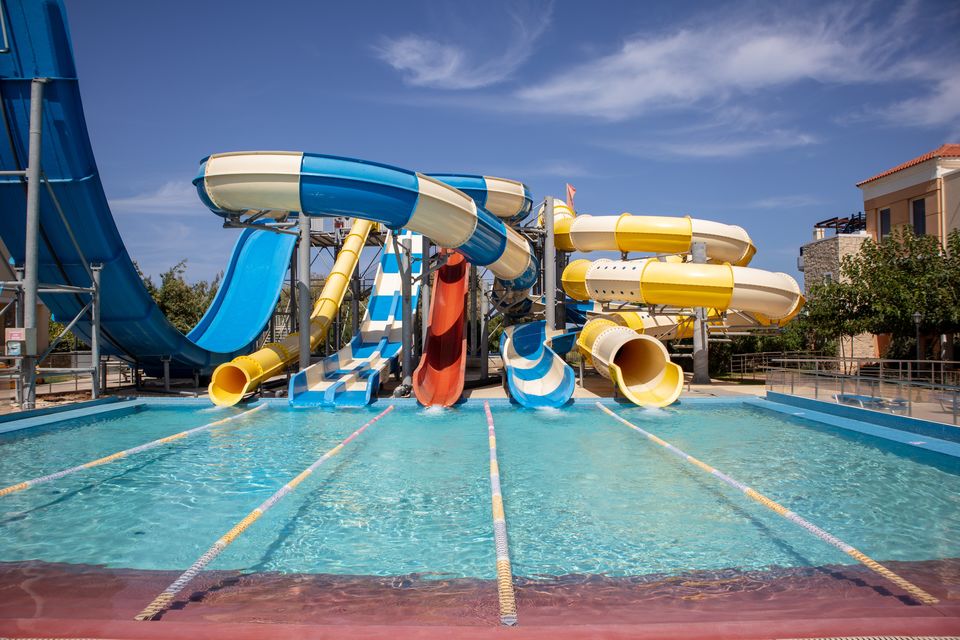 Another attraction near to Shirdi Sai Baba Temple area is the Wet n Joy Water Park, which features exhilarating rides and water slides.
Also, for an immersive experience, you can drive your way to the Dixit Wada Museum of the Sai Baba Sansthan Trust, where you can view some of Shirdi Sai Baba's personal belongings and other items. It is free to enter and open daily from 10 a.m. to 6 p.m.
Visitors can also experience what it was like to live in Shirdi during the time of Shirdi Sai Baba at the Sai Heritage Village, which offers an intriguing yet exciting combo of a pilgrimage and picnic.
Now that we have informed you of all the aspects of visiting Shirdi Sai Baba, when do you think you will make your trip to Shirdi? Besides that, share this article with your friends and family members you think might find it useful.
Ready to travel for free? Earn credits and redeem them on Tripoto's weekend getaways, hotel stays and vacation packages!
Think we missed out on something? Tell us about it in the comments below. Or write about it here on Tripoto and earn Tripoto Credits!