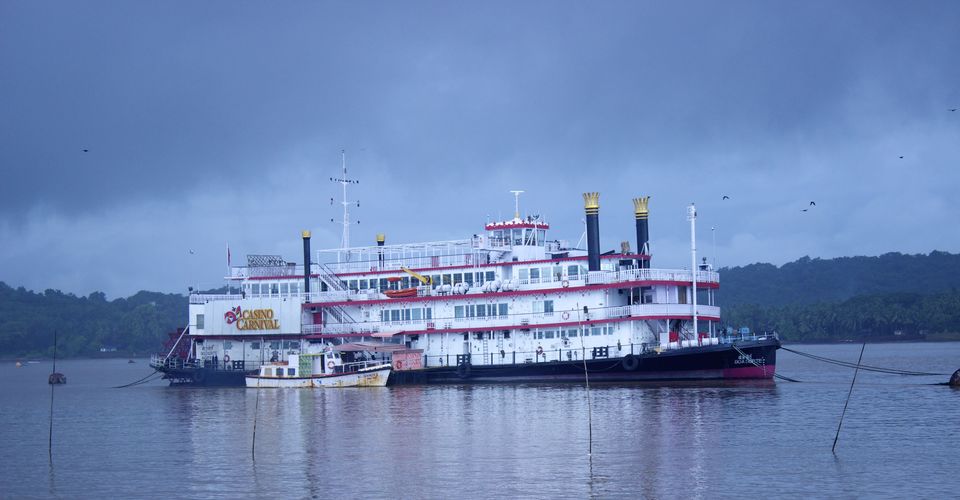 Now you can take a cruise from Mumbai to Goa! India's first ever passenger cruise ship, Angriya, was launched from Mumbai for Goa on May 23. The cruise departed on trial from the Mumbai port's newly constructed domestic terminal and arrived Goa on the morning of May 24. The cruise ship has been named after the great Angria bank coral reef located near Vijaydurg, Maharashtra and the first Maratha Navy Admiral (Sarkhel) Kanhoji Angre. The premium cruise service is a joint venture between Mumbai Port Trust and Angriya Sea Eagle Pvt Ltd.
Cost
The price for this premium sailing service from Mumbai to Goa starts at ₹7,000. While you might feel that it is expensive as compared to other modes of transportation, including air travel and train, the company in fact looks to target people willing to spend extra bucks for their luxurious cruise sailing.
Services
A joyful ride through the Mumbai-Goa coastline of course! Besides, you will also be provided two meals and a brunch. And you can also have a mini adventure by taking a dive into the swimming pool on its vessel deck. The scenic beauty of the Konkan coastline will keep you mesmerized. While ensuring that you are given best assistance on necessary services, the ship's staff will also guide you about the historical relevance of the region.
The Cruise Interior
The vessel deck of Angriya features eight different types of restaurants and round-the-clock coffee shops, lounge, recreation room, and swimming pool. One of the restaurants on the ship can be expanded to organise wedding parties or corporate meetings. The ship can accommodate around 350 passengers.
Cruise timings
The cruise will depart from the Mumbai port at 5pm and reach Goa at 9am the next day. It will return to the Mumbai port on alternate days.
Cruise tourism
Wonder why too many cruises are launching lately? Well, that's a way of promoting cruise tourism to promote destinations like Goa, Mumbai among the others. Goa, particularly, has seen 23 per cent rise in the tourist footfall in 2017 alone. Mumbai is not far behind as the city is cruise tourism is evolving at a faster pace here as well.
In its plan to boost cruise tourism in India, the government has floated proposals to link Mumbai with other tourist places of the country as well as parts of Southeast Asia.
Have you ever been to Goa? Share your experience with Tripoto community here.
For some exciting travel videos, head to Tripoto's YouTube channel.
Frequent Searches Leading To This Page:-
Mumbai to Goa cruise price, best cruise from Mumbai to Goa, Mumbai to Goa cruise package, cruise ship travel packages in India, how many cruise in India