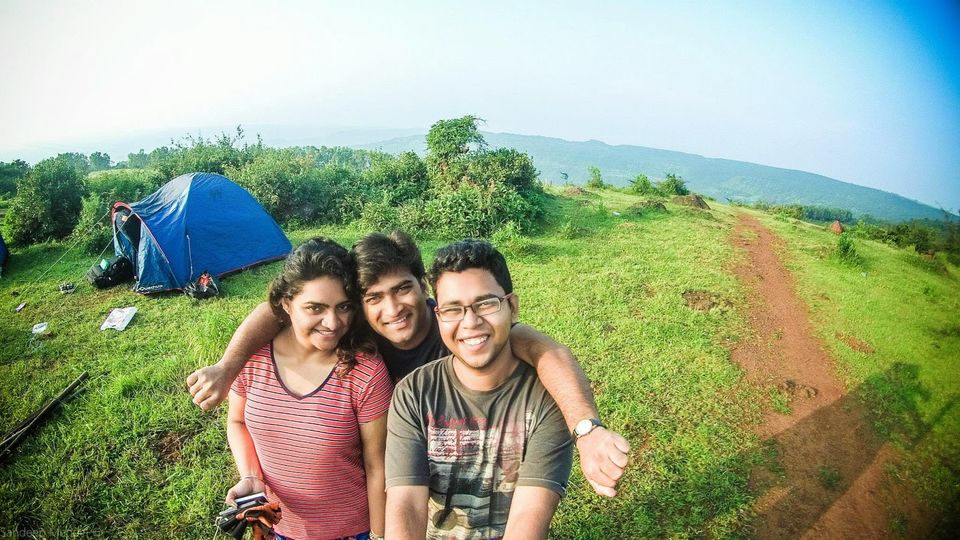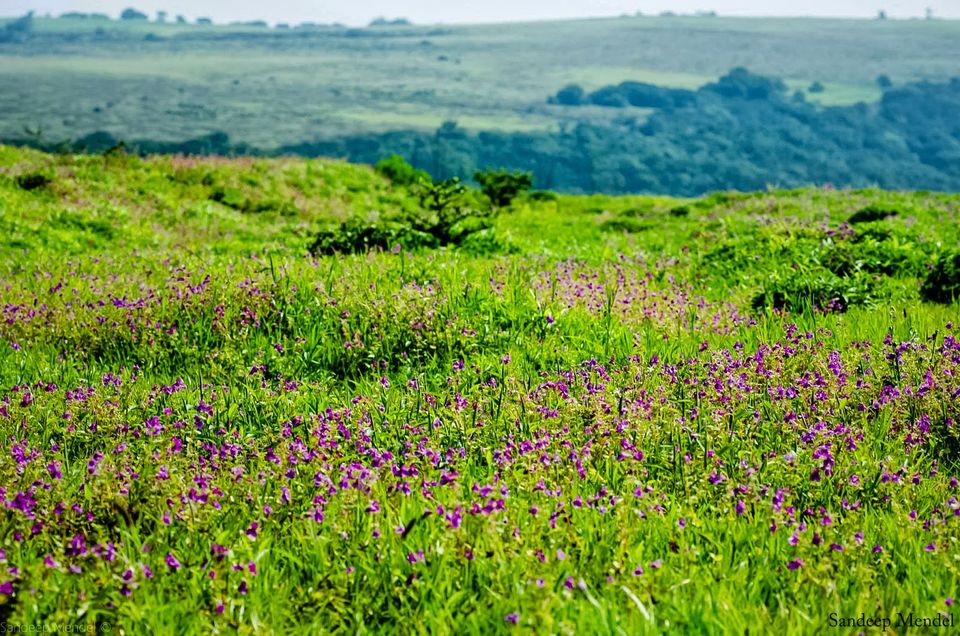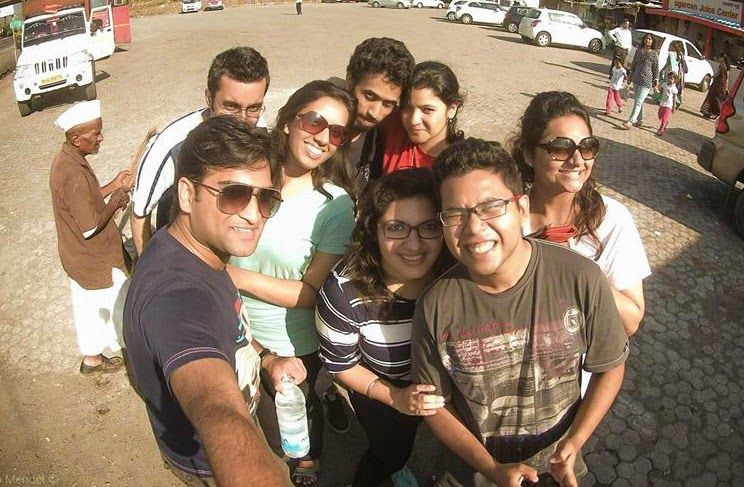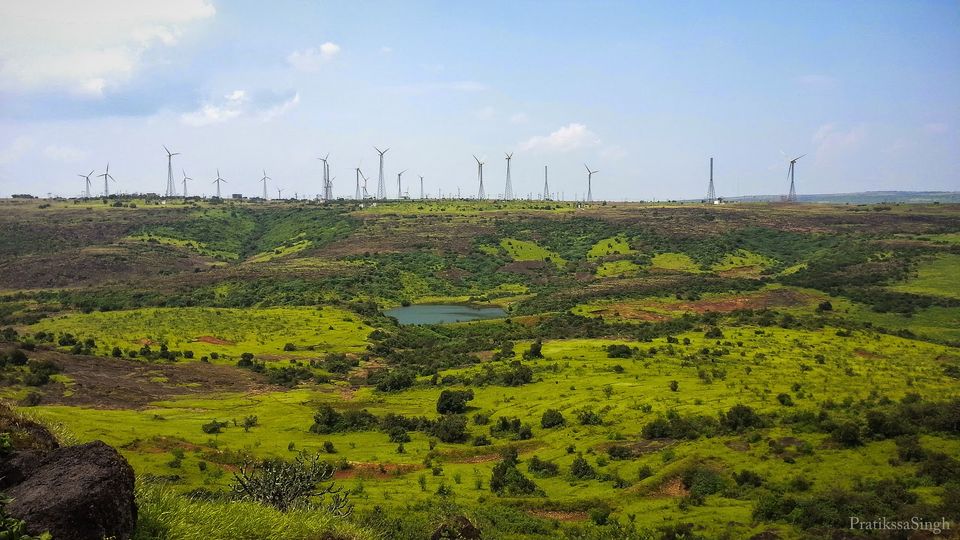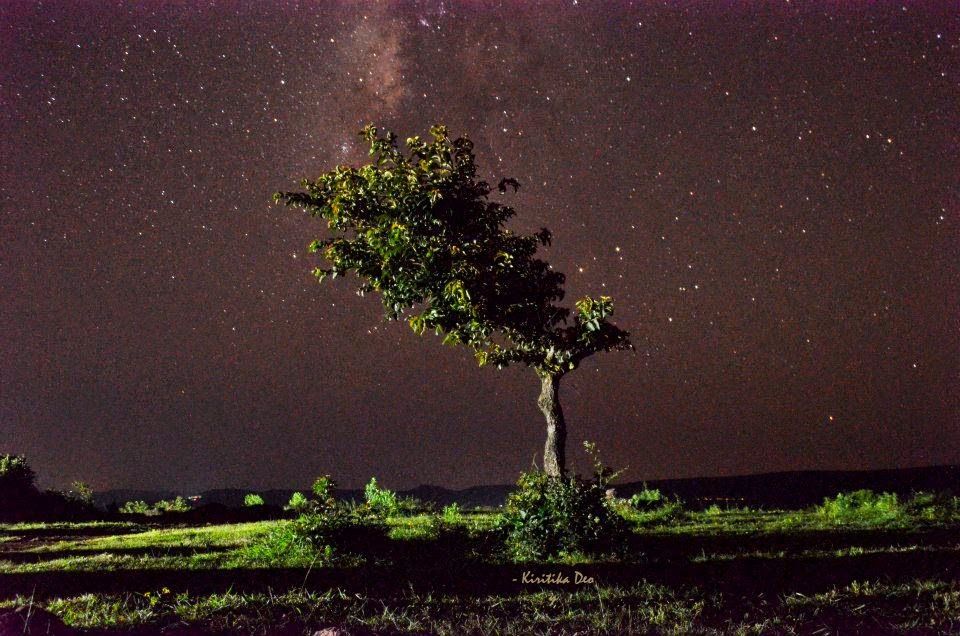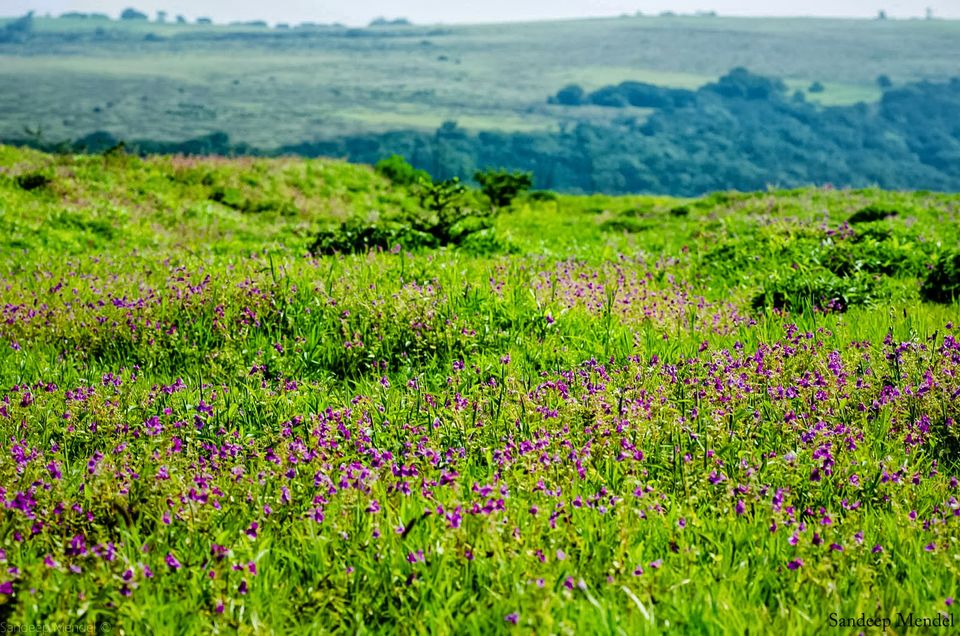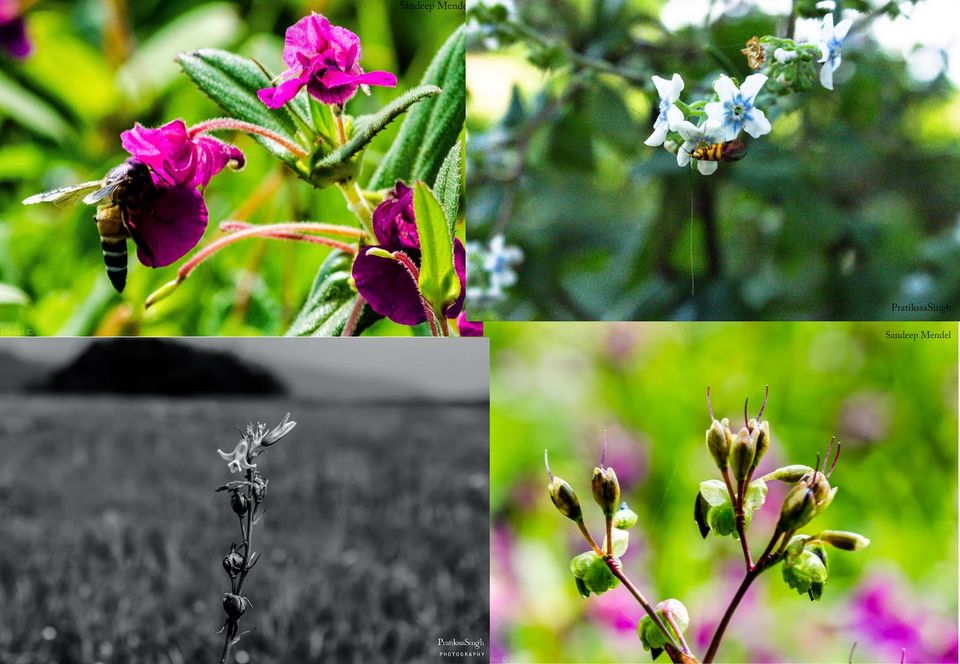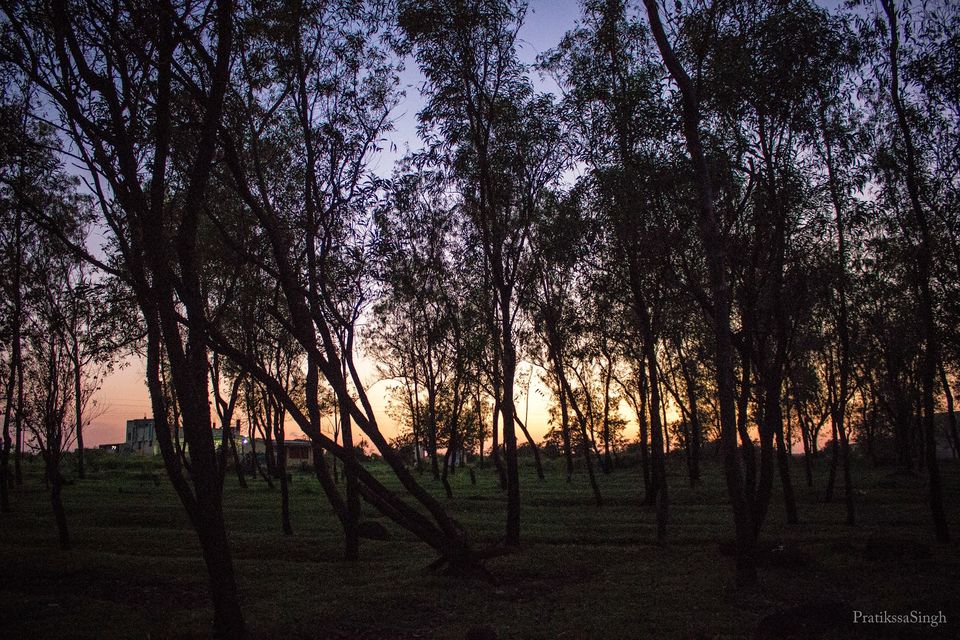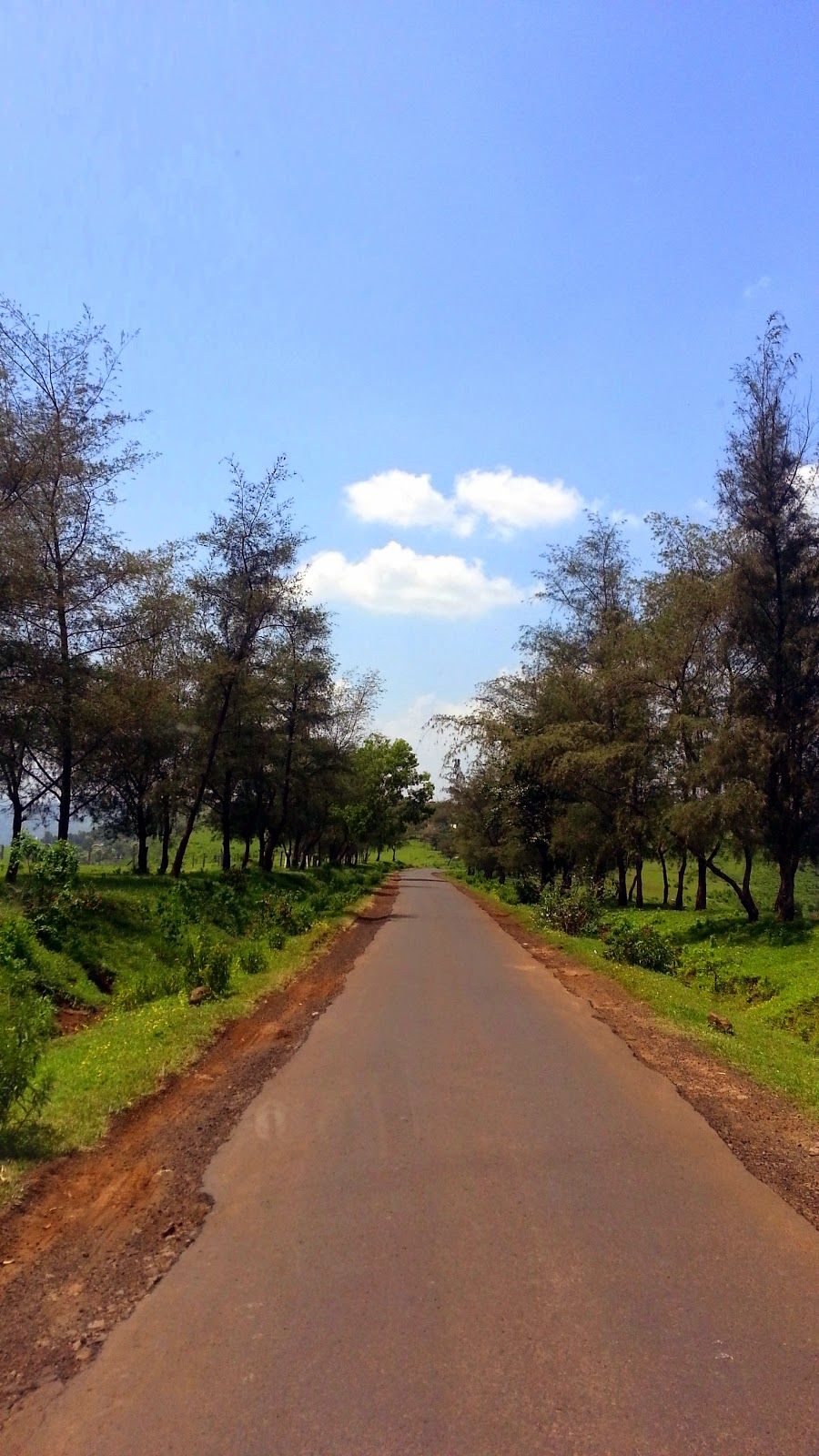 KAAS: Our very own 'Valley of flowers'
By Pratikssa Singh
The name Kaas might sound familiar to a lot of people, but for a few it's unknown. Google 'Kaas' and you will be flooded with images of bright blue sky, fields of purple, blue and white flowers. Give yourself a moment to "wow" at those images, because they are real! To say the least Kaas looks like a scene out of a bollywood movie, minus the running and dancing actors.
Enough to make your travel bones jump? It is for me!
So here we are Sandeep Mendel and me, excited and planning the weekend trip to Kaas. If you ask him I was just a lil' too excited for this one. Maybe because it was my first camping trip.
Finally, after a month of planning and mapping, the day arrives. 27th September 2014 at 6 am we board the bus and flagged down for our journey.
All 8 of us amateur photographers Sandeep-The travel guru, Hemanshi- My partner in crime, Kiritika- The Chirpy one, Rahul V- Photography Master, Dushyanta- The Entertainer, Rahul S- Bird watcher, Farzana- Crazy soul and Me..!!
We spend the 280 kms by playing antakshri and clicking selfies after selfies. Soon the mandatory halt for vadapav is made at the Pune highway (also opportunity for more selfies). Refueled the bus and our tummy we are on our way once again.
At 2 pm we arrive at our destination, The Kaas Holiday Resort. A small hotel that gave us a piece of land nearby to pitch our tents. The sun is unforgiving and shining bright right above us while we all 'first timers' learn to pitch tents from The Travel Guru aka Sandeep Mendel himself!
The photographers in us can't wait long enough to get our cameras out and start clicking! While the hotel is cooking us lunch, there was someone taking time-lapse here or someone spotting birds there. Me? Sitting under the shade of the tree and looking over the valley. The breeze feels soft and cool here. Ahhh, such beauty! You don't get to see the blue sky and green land in Mumbai! I could live here!
We run as fast as the rats in our tummy!
Okay! Let me tell you something straight. If you haven't tried authentic Maharatrain food, and I don't mean Misal Pav from the station. I mean Aai cha garma garam bhakri ani tamda rassa ani varan bhaat, you cannot call yourself a true foodie!
We spend the afternoon lazing around and some serious photography discussions. Time to get those cameras out and wander the unknown lanes. By sunset we realize that Kaas wasn't just about colorful unique flowers, but this place has colors everywhere. The sky performs a brilliant dance of colors as the sun went down, and all we do is awe at it!
Fact: If the sky is clear and you look very closely you can spot the Milky Way. Just as we did. A faint white vertical structure, we aren't fully convinced if it really is what we think it is. So we did what we do best. Tripods mounted in a line and start clicking. We are guided by The Photography Master. Rahul V teaching us how to effectively capture the milky way, and for a few innovative shots I am made to hold still with a torch pointing at a tree, which I excelled at! Oh My God! It really is the milky way. We cant contain our excitement. Click Click Click!  We go bananas with this revelation.
Not long after the sun went down, the temperature drops too. Dushyanta starts a bonfire. It wasn't an easy task. The wet logs made it really REALLY tough. But at the end it was a very fragrant fire, because of all the deodorants that went in it to make it strong! LOL. We sit around it wrapped in any piece of clothing we find, brrr!! Its cold! The best part about bonfires are the stories that are shared around it. Chatter all night till each one of us retire for the night. Yaawnnn! This has been an amazing day!
Day 2. Wake up everybody!!! It's time to witness a color riot. Packing up the tents we stuff our faces with poha and chai. Armed with cameras once again, we reach the UNESCO heritage site where the flowers bloom.
God! It's beautiful here!
Vast stretch of land covered with flowering shrubs. Purple, white, blue, yellow, all colors swaying in the breeze. We can hardly contain our excitement. We immediately get down to business. All of us headed in different directions, very careful not to step on any of the tiny beauties. There are bees buzzing around, butterflies looking for nectar. The land is filled with bio-diversity. Insects of different kinds, equally colorful. There is so much to see here. We spent a good 2 hours here. Coming from Mumbai, a city with depleting greens. This sight for us was nothing short of a fantasy.
One thing I strongly urge everyone to do is, be very careful with what you do there. The only way to preserve this beauty is by nurturing it.
We make one more stop before we head home. This one is an unconventional spot. We head out to a windmill farm nearby. The song 'Ilahi' from the famous bollywood movie YJHD playing in the bus goes perfectly with our setting. Travelling through the winding roads, sights of streams flowing down the plateau sides. Not a care in the world. There is a smile on our faces as we proceed.
 This is spectacular. Hundreds of windmills standing tall. Standing proud as the makers of electricity. The sound of the rotating fan is overwhelming. Again time for some quick photo opportunities, we split up. You can see many small lakes from here that were formed by the rains. Most of this land is untouched. I want to go down there. What if I slide down the side? Will it work or I'll be stuck mid way, bruised? We sit there on the rocks looking down at the valley, the only sound we hear is the windmills. Peaceful, isn't it?
We want to stay longer but that would mean reaching home very late. We get in the bus once again, but this time is not the same. Mixed feelings. Like a child going to school after the summer vacations.