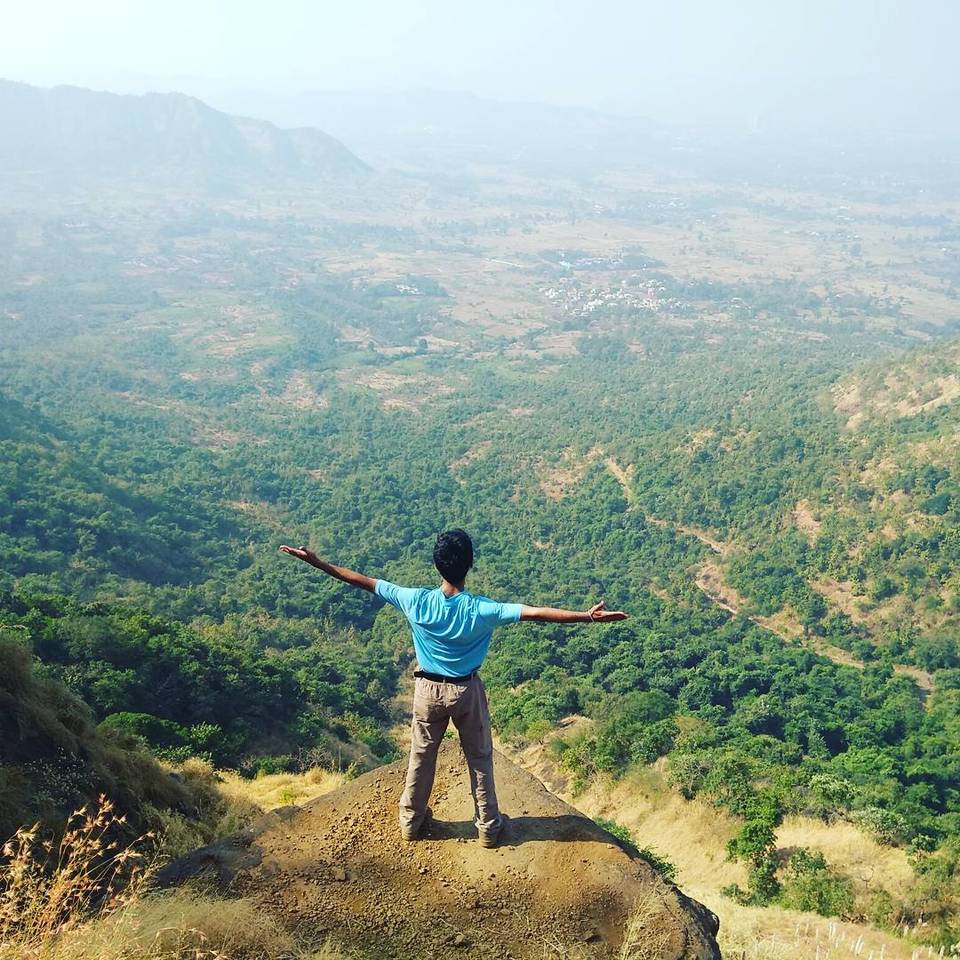 Kalavantin Durg Information:
Kalavantin durg is a 685m high pinnacle on the northern edge of the Prabal machi (plateau). It is located near the Vajepur village.
Best time to visit:
Throughout the Year.
How to reach base village (Thakurwadi):
By public transport from panvel ST Stand:
Reach Panvel Station and walk towards Panvel bus station (15 minutes). Hop into the bus going to Thakurwadi Village (bus time table – refer image) If your enable to see the image Timing are from Panvel 0510, 0655, 0800, 0950, 1055, 1200, 1300, 1415, 1550, 1730, 1930 ( 24 hour clock timed)
You can also opt for Rickshaw from Panvel which will be expensive has they charge for their return journey also.
By Road from Mumbai:
Mumbai – Vashi – Panvel -take left from Shedung Phata to Thakurwadi.
Food and stay arrangement:
• Food and water available at Prabalmachi
• You can set your tent at Prabalmachi
• Prabalmachi is a place which is the base to reach Kalavantin Durg and Prabalgad, which takes 40 to 50 minutes to reach from Thakurwadi.

Water availability:
Throughout the year at Prabalmachi, no water available on Kalavantin Durg Pinnacle
Things you need to carry:
1) 2 litres water.
2) Snacks like biscuits, Energy Bar,chocolate's, home parathas or theplas Etc.
3) Glucon D.
4) Camera to capture the moment's.
Places to see:
Nearby Forts to see Prabalgad.
I started my journey from boarding a train to Kurla and from Kurla hopped into a train to Panvel from the Harbour line in Kurla, Once i reach Panvel I met all my friends coming with me and headed towards Panvel bus stop which we reached in 15 minutes, I inquired about the bus to Thakurwadi it was scheduled at 0800 and then we waited for it. Yeah the bus are in time here we hopped into the bus and the drive was for 45 minutes. after we reached the base village we walked to the parking area which is also the starting point of the trek. we reached Prabalmachi the trail is well marked you won't get lost here. once you reach Prabalmachi you can refill your water bottle if needed and head to Kalavantin Durg whose trail is well marked. At last their is a small rock patch were you can climb with a rope which is already attached there.