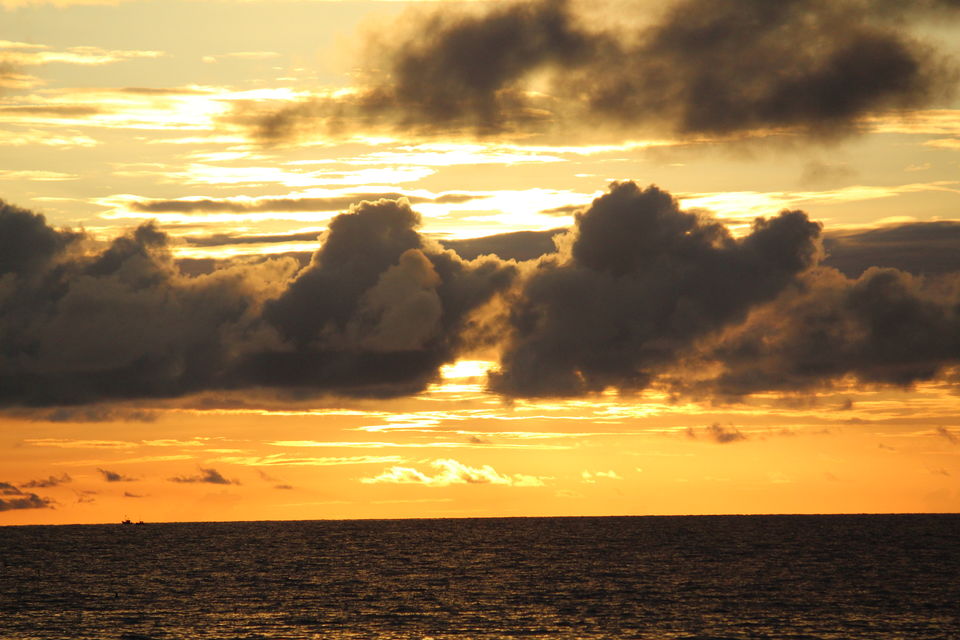 A last minute plan for a weekend getaway, a short road trip to a place quiet and picturesque - Kashid plan fits perfect. I have consciously avoided Alibag as my destination and decided to travel 30 km (a 45 minute drive) more to kashid just to avoid the weekend rush to a more commercialized tourist destination.
Kashid has a clean beach as compared to the Indian beaches in general. Hilly slopes with dense vegetation, relaxing shacks with less people chirping and clean blue water till the horizon creates a very relaxing ambiance for rejuvenating the senses.
Hotels in Kashid are decent enough for a night's stay (A simple google search will be suffice for selecting a stay). Restaurants serves quality food, both veg and non-veg. Most of them serve good fish dishes.
I had a very simple itinerary for this trip:
Saturday: Start Early (7 30 am) from Mumbai, Reach Kashid by Noon, Lunch @ Kashid, Loiter around and Enjoy sunset from the shacks
Sunday: Morning walk on the beach, breakfast and back to Mumbai
Note: A visit to Murud-Janjira Fort can be an add on for Sunday morning itinerary.
The road to Kashid is not the best for the driving enthusiasts but not bad either. There can be some amount of traffic near Pen Junction during the weekends. Some patches of the road are however good for pressing the paddles.
A trip to kashid will let you spend some time with yourself , your partner or your friends and make you smile while getting ready for office on a monday morning.