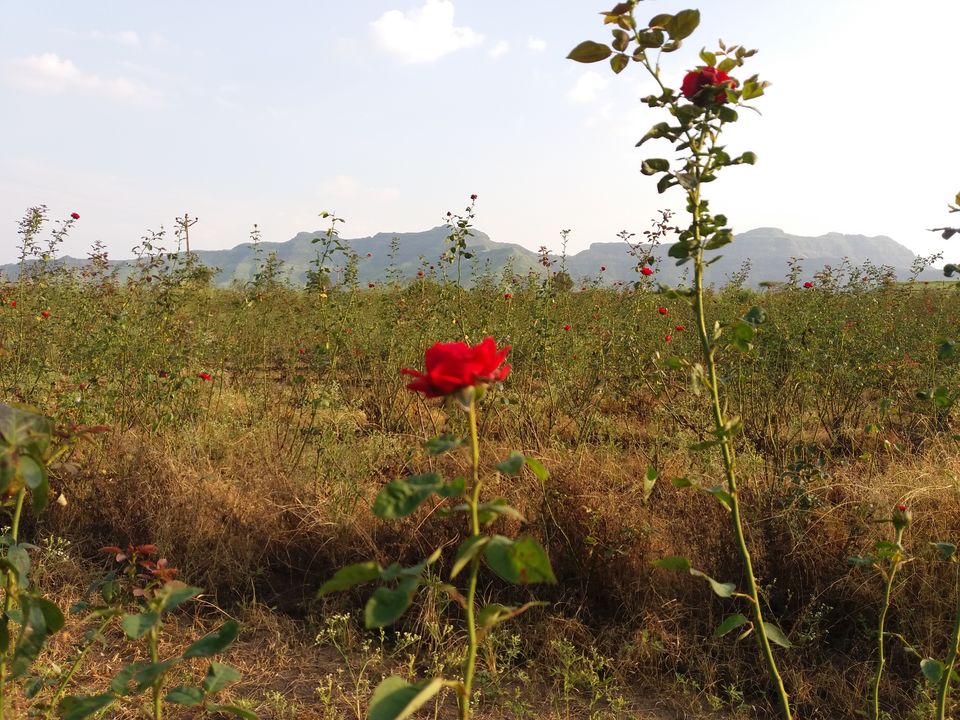 Fort State: In ruins
Difficulty: Easy

Visiting hours: 9 AM to 5 PM
Things to carry: 2 liters water, some snacks.
Maintained By: Indian Army
Camera and Mobiles Restricted.
Purandar and Vajragad are the twin forts near Narayanpur less than 50 km from Pune. The fort has Army training area inside so there are restrictions on visiting this fort.
Vajragad fort is not open for visitors. We inquired a soldier about it and he said due to a landslide last year which injured people, it has been closed indefinitely and only government will decide whether it can be opened or not.
I picked up Swapnil from his place and started at 11 AM. We took the route as suggested by Google Maps. It took us right till the entry gate.
We reached around 1 PM to the base of the fort. The fort is currently being used for training purpose by Indian Army. We had to show our ID Proof and make an entry before entering. We parked the bike after going some 200 meters ahead, people in car can take their vehicle much ahead. There are no parking charges here. There are couple of toilets available near parking area.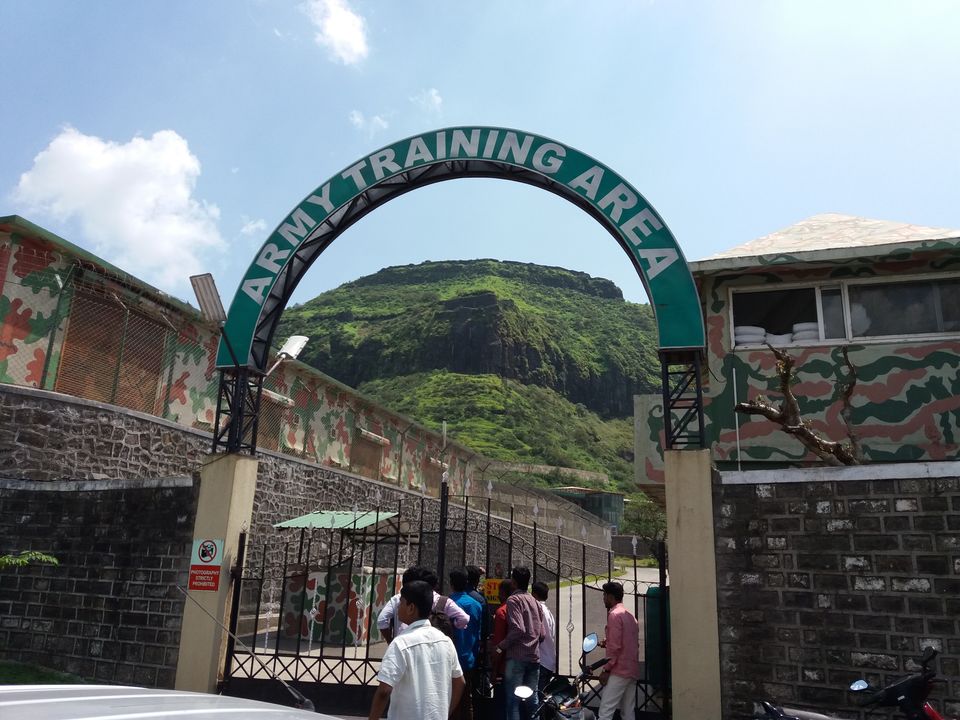 Going further, we saw the statue of Murarbaji Deshpande. He laid down his life while fighting Mughals defending this fort.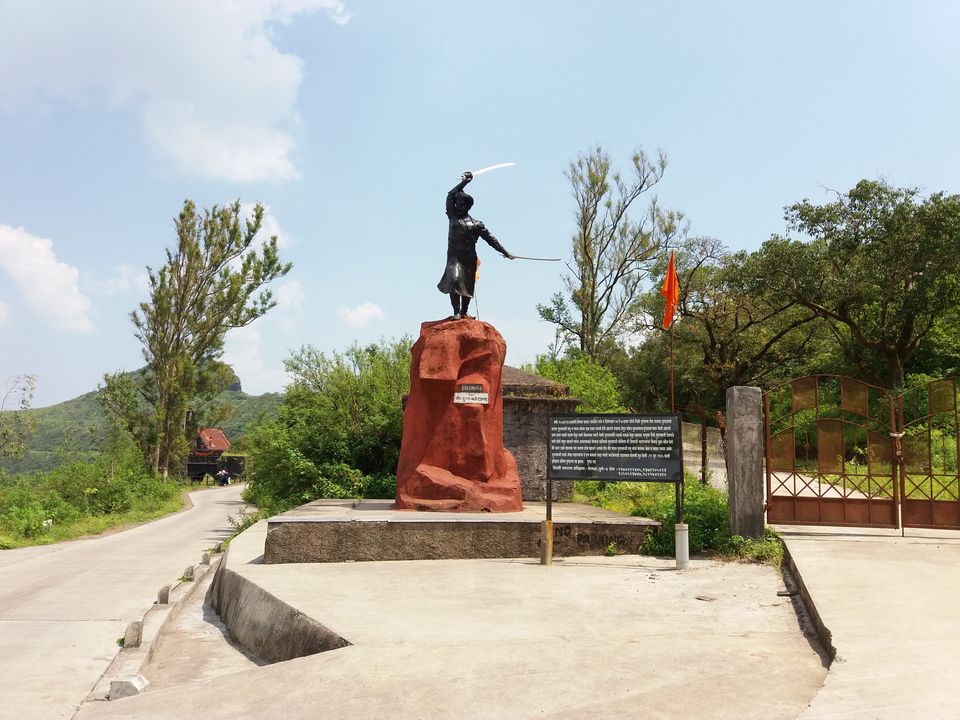 The first gate on the fort known as Binni Darwaja.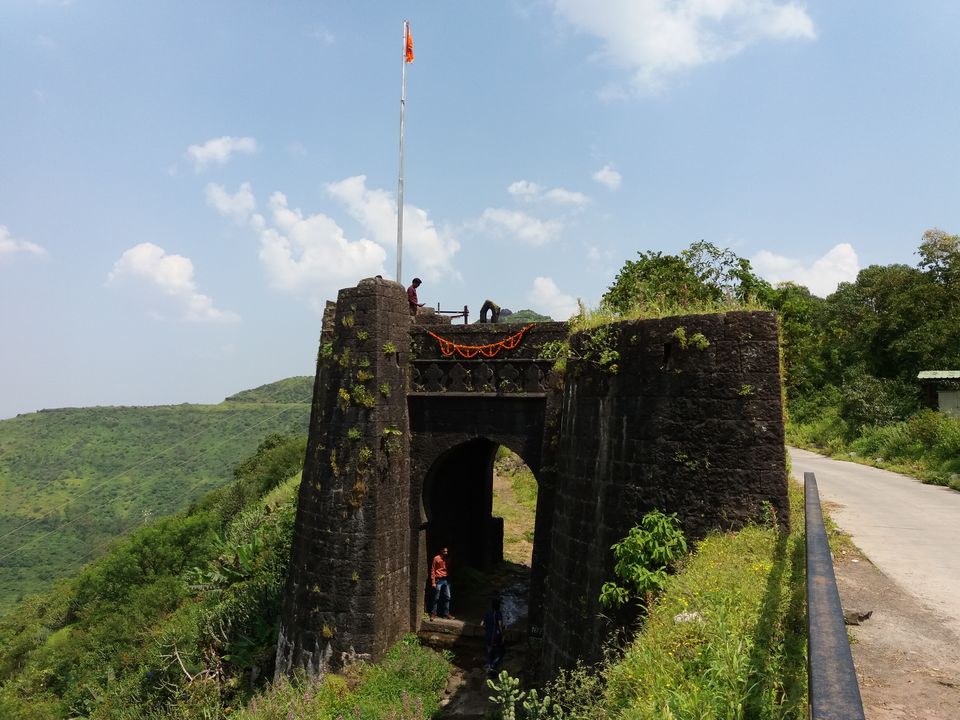 A church in ruins. This was built by Britishers.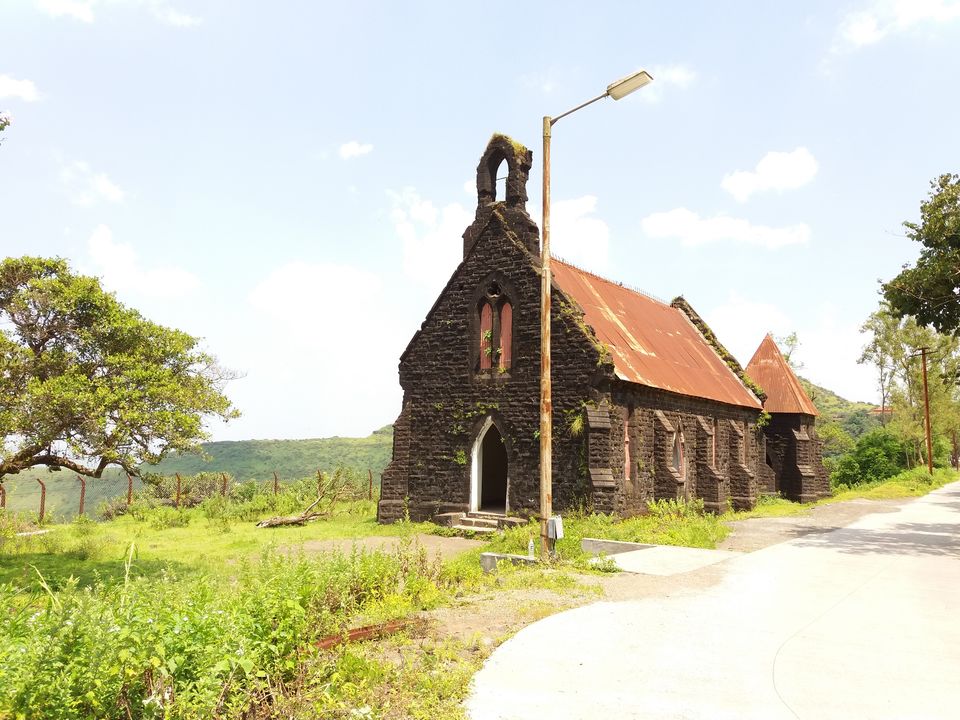 There is a Purandeshwar temple which is Lord Shiva temple.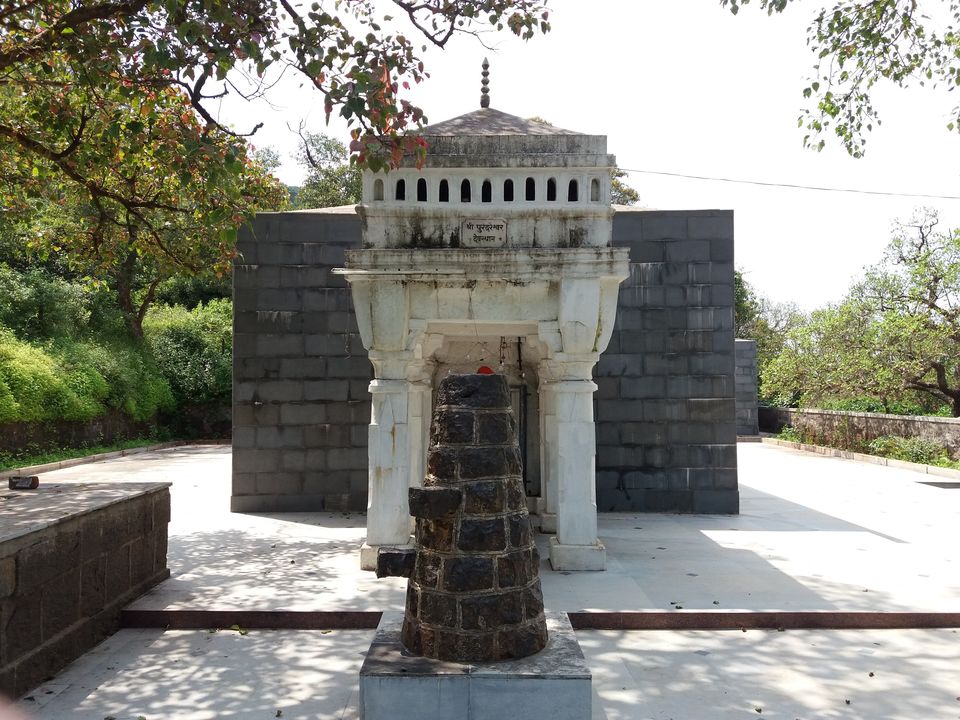 Just going ahead there is a canteen run by Army. You can have refreshments here.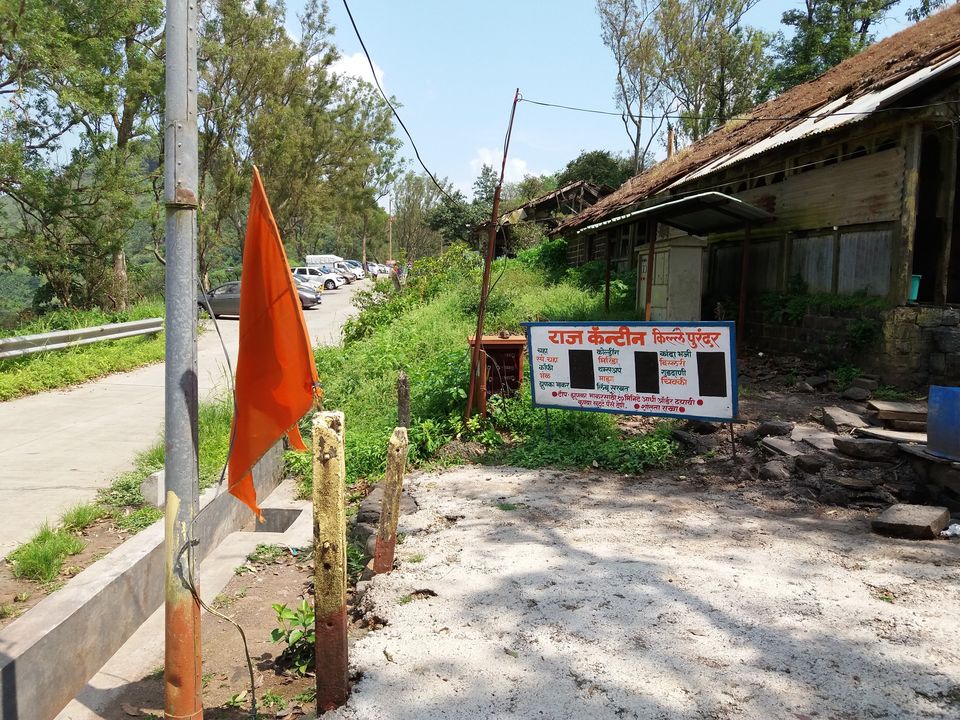 Going ahead we saw the statue of Chhatrapati Shivaji Maharaj. Road to left from here leads to Vajragad which is now closed.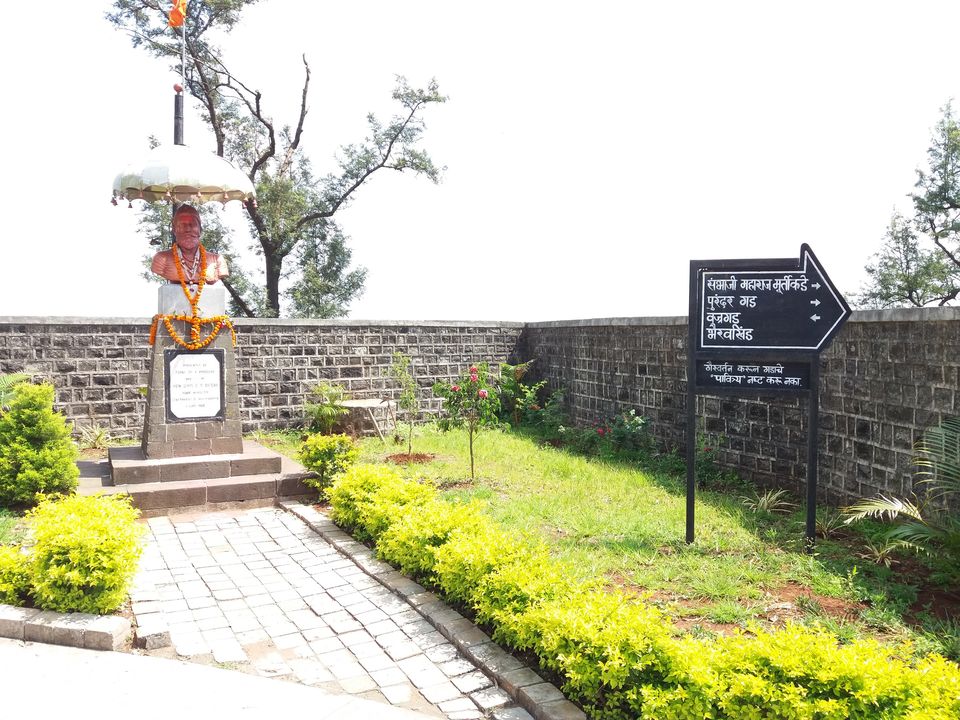 Going right, there is a statue of Chhatrapati Sambhaji Maharaj.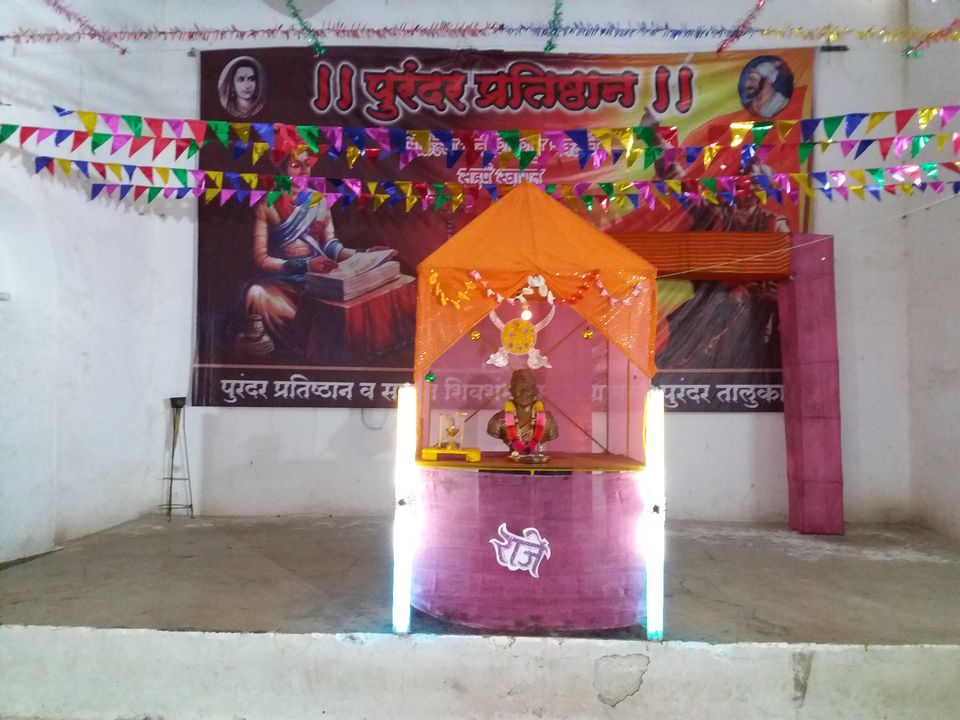 Vajragad as seen from base.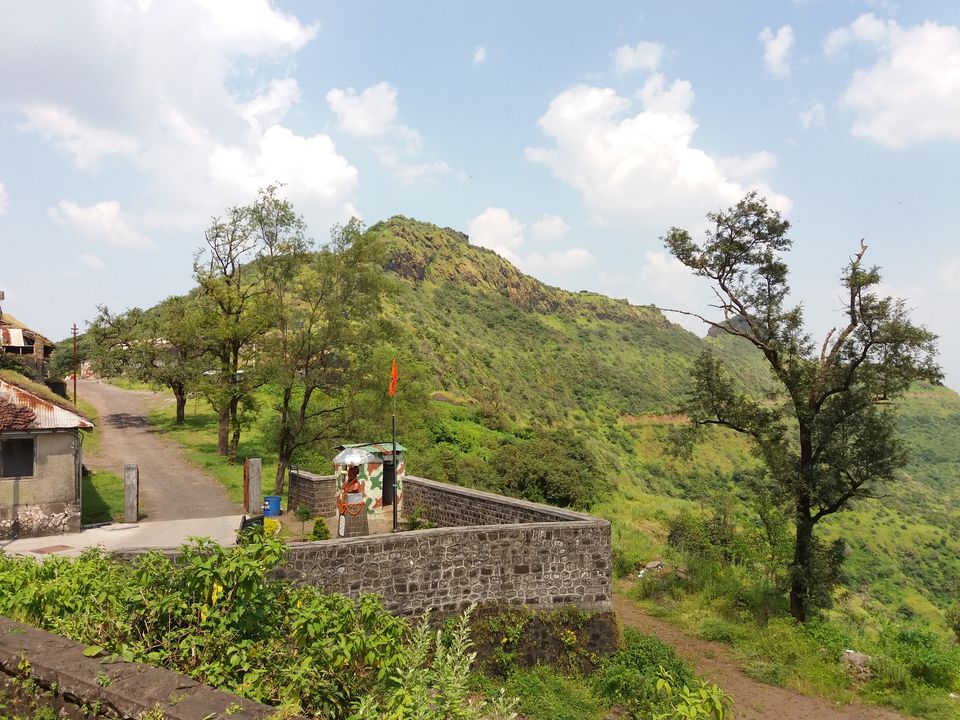 We walked back to the place where path to fort starts.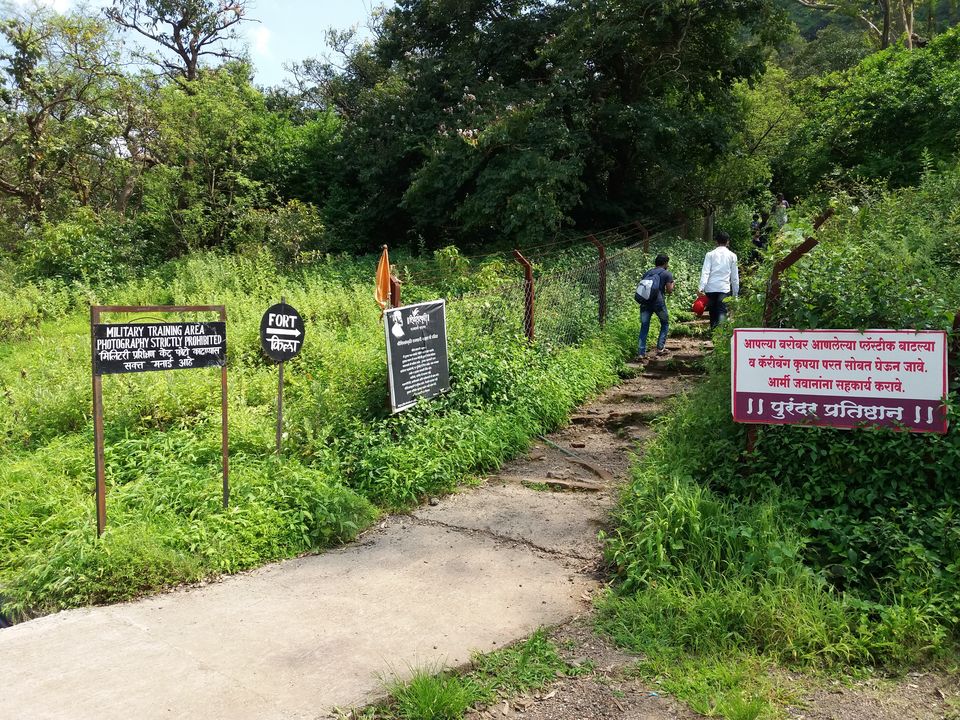 This is the last point till which we are allowed to click photos. At this point there is a small hut wherein we had to submit our mobile phones. This is also the first such trek where we could not take snaps. We could only store images in our memories.
There is no way one get lost at this fort. There are proper sign boards along the route. It will take 30 minutes to reach to the top without taking break.
Half of the path, we had to walk on the ground. After some 10 minutes we found a bastion on the fort. Moving ahead, there is a water tank which can be used for drinking purpose. Since it was a hot and sunny day, we were running short of our water. We filled up our bottles with this water. It was cold and sweet in taste.
Moving further, we found rock cut water cistern. After this steps made up of rock start. From here it takes only 10 minutes to reach to the highest point of the fort.
At the top there is a Kedareshwar temple. We took the blessings and sat for some time inside the temple. We got a panoramic view from here. There was greenery all around. Lush green hills all around, Saswad city, Sinhagad, Rajgad forts and Veer dam can be seen from here.
We relaxed and observed nature for some time here. We started descend, came back down in 30 minutes and started return journey.
Leave only your footprints, Take back only pleasant memories.