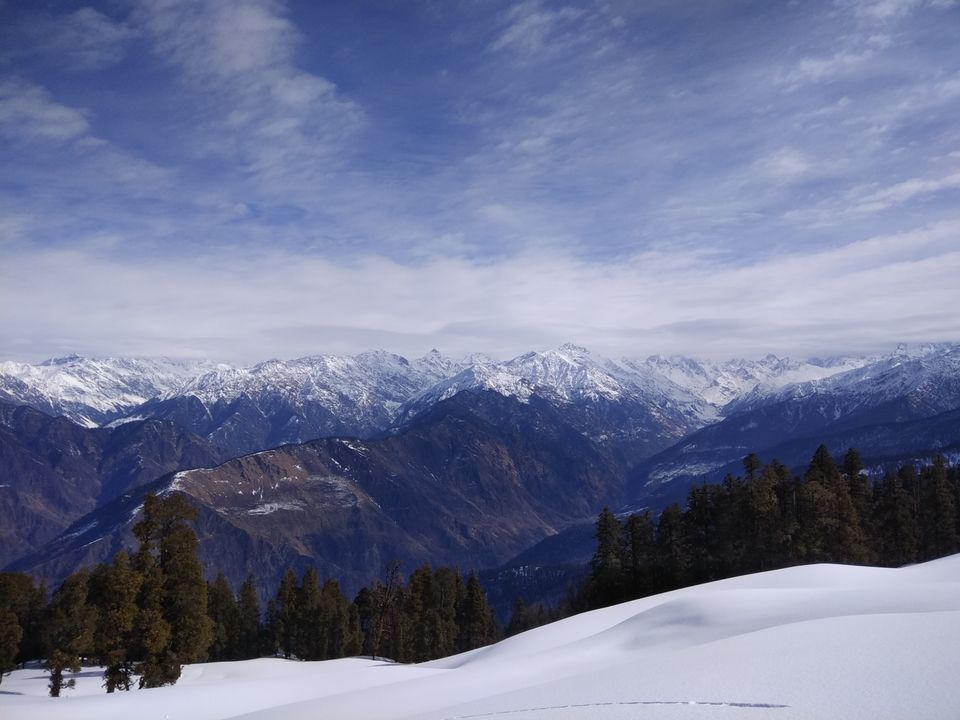 Ever wondered or a thought of just to get lost in the mountains and live a life there. It sounds a little bit weird right!!!
So let's make you think in opposite way "unreal to real". As you aware of 3 basic necessities of life - food(including water) clothing and shelter. I will talk about how these all matters much, it's importance, understanding life and also get awareness of nature.
The basic misconception of common man between word "Trek" and "Hike" is both are same.
But it's No, when a person go for one day adventure to mountains or any terrain it's called "Hike" and for more than one, two days adventure is called "Trek". You must also be aware of what kind of shoes to be put in during this two scenarios, yes both needs different equipments and standards based on conditions. As I had already discussed the things to carry for any Expedition in my other blog, if not you can refer once for understanding.
Life in the mountains is cool, calm, peace, fresh, no disturbance, no network and its only to be feel you. There is a lot of difference between Maharashtra treks and Himalayan treks, with respect to climate and high altitude.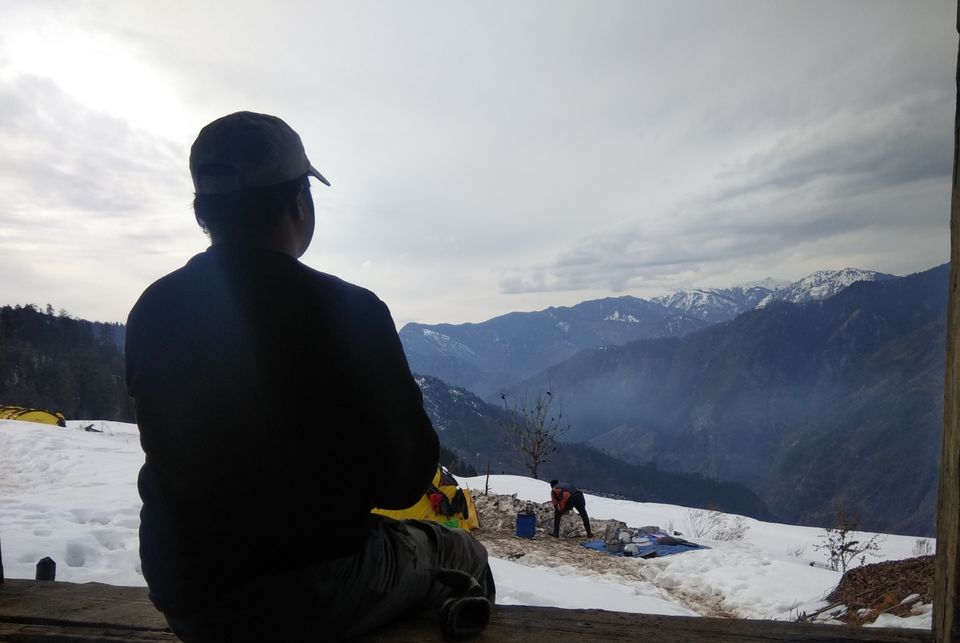 Let's move ahead where I talked about life and one's responsibilities to be learned.
Start from a day :
1. A nice day starts with early morning wake up and some exercise, same here a day starts but with all 4 corners surrounded mountains, fresh air, no worries, flowing water(its sounds) and no rays of any network.
As mountains make thier own climate it may change anytime, so one must be adhere of their timings and things to carry during same.
Responsibilities : Time importance and take care of belongings.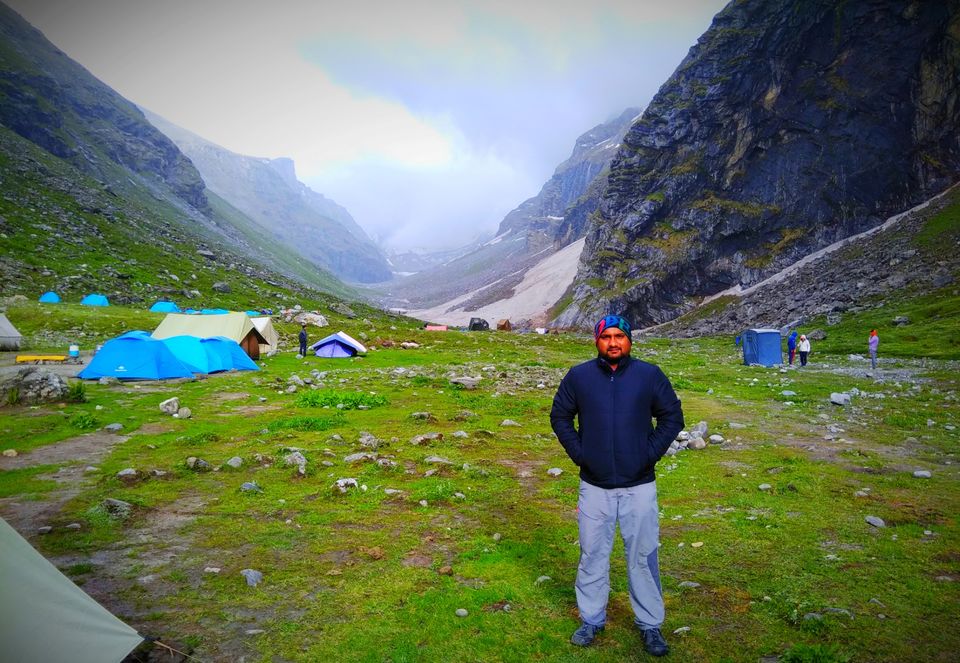 2.  Meditation makes mind and body calm and the levels of stress decreases with increase of energy and power within. At homes, it is difficult to find such place to sit and meditate without any disturbance. But in mountains one can take his own time with incoming positive energy from all 4 corners.
Responsibilities : Importance of Meditation.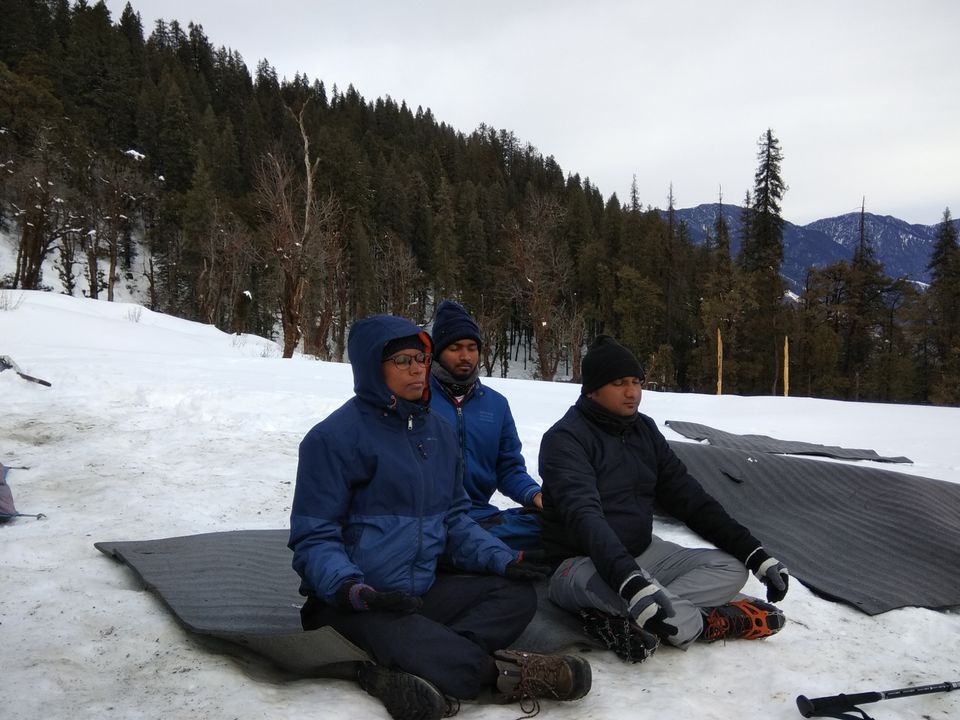 3. Food :
One has to carry a lot of food and utensils, depends on duration of stay.
If you go with trek groups, no need to worry about it as they provide food on timely basis.
At high altitude, lots of complications are faced like headache, dehydration, acidity etc..
To maintain proper level of control in body you must consume atleast 4 litres of water and eat food time to time.
Water we get from nearby natural flows or in snow conditions, one has to melt it and save water.
Responsibilities: Importance of food and water and not to waste any.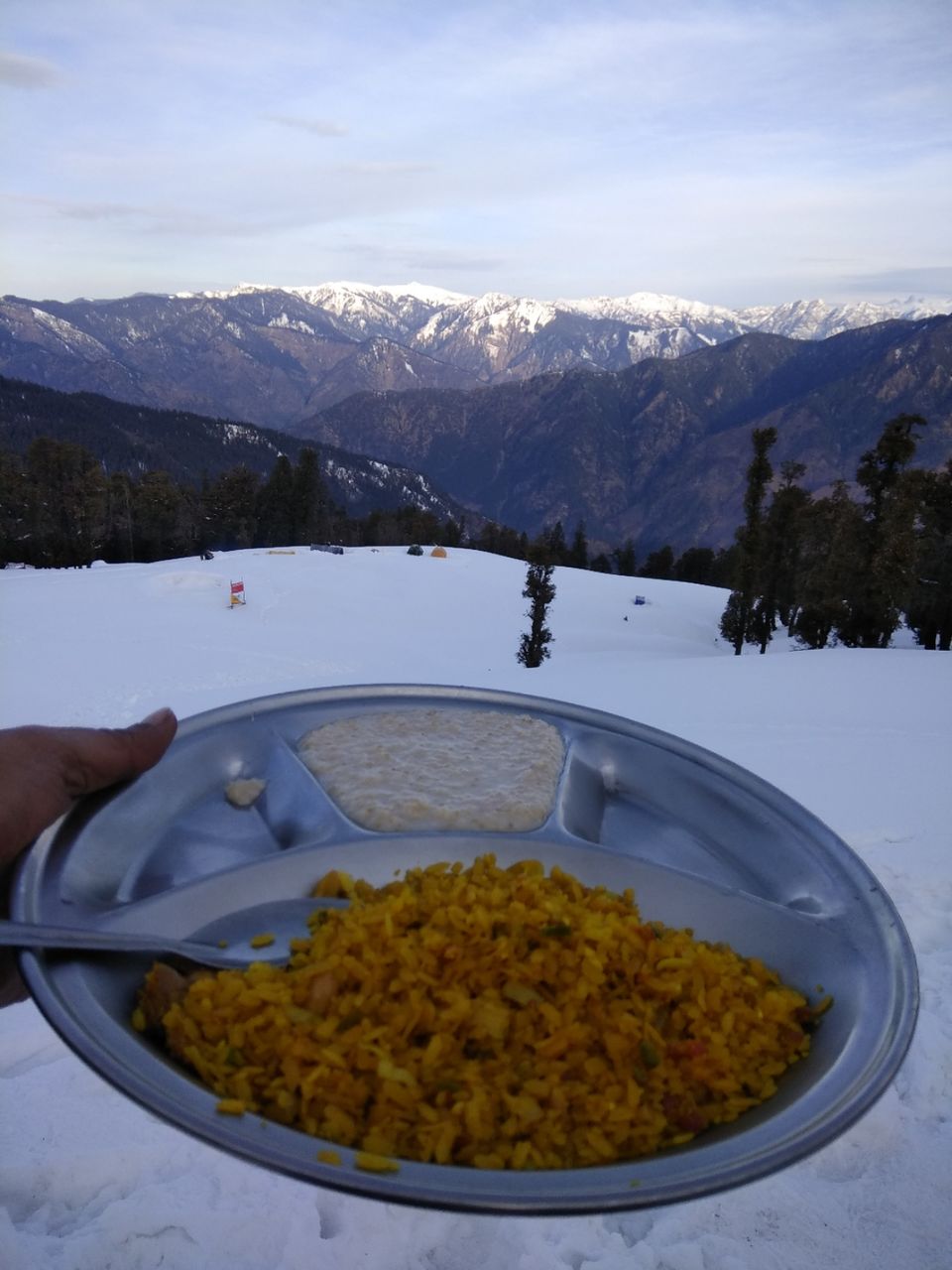 4. Shelter : One has to carry thier own tents all along and the method of wrapping and putting on tents must be aware. This is very important for survival, protect from extreme sun exposure, snowfall, rains and hail storms.
Responsibilities: Maintainance and cleanliness.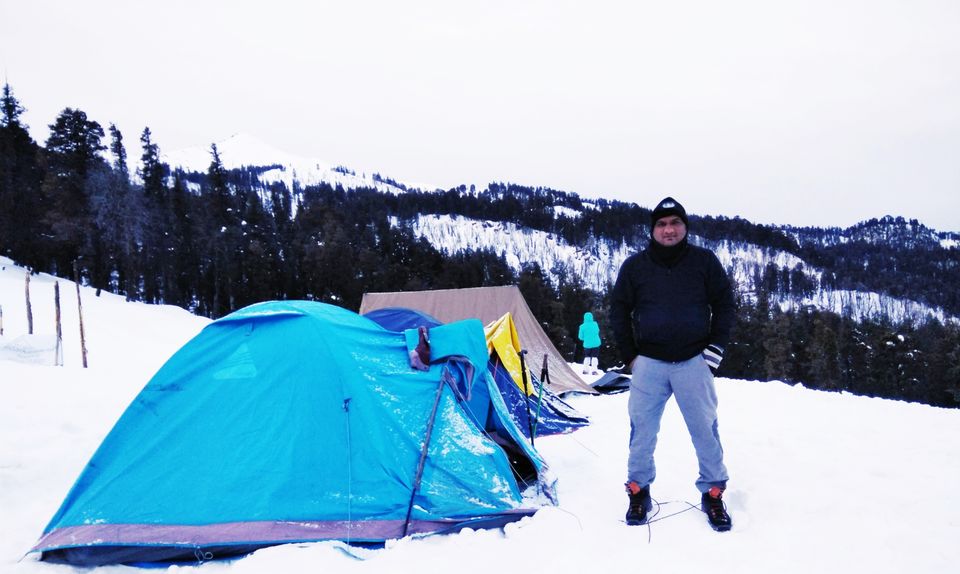 5. Clothing: As you know how important it is to any human being. But being in mountains one has to be well aware of clothings, depending on the climate and nature it has to be arranged on your backpacks accordingly. Weight of the backpacks on body should be 60-70% on waist and 40-30% on shoulders to make balance of the body well on trails during trek. Also one has to arrange clothing as bottom layer have less weight clothes and so on like ascend(bottom) to descend (top).
Responsibilities : Arrangement of clothes and unpacking, packing properly daily.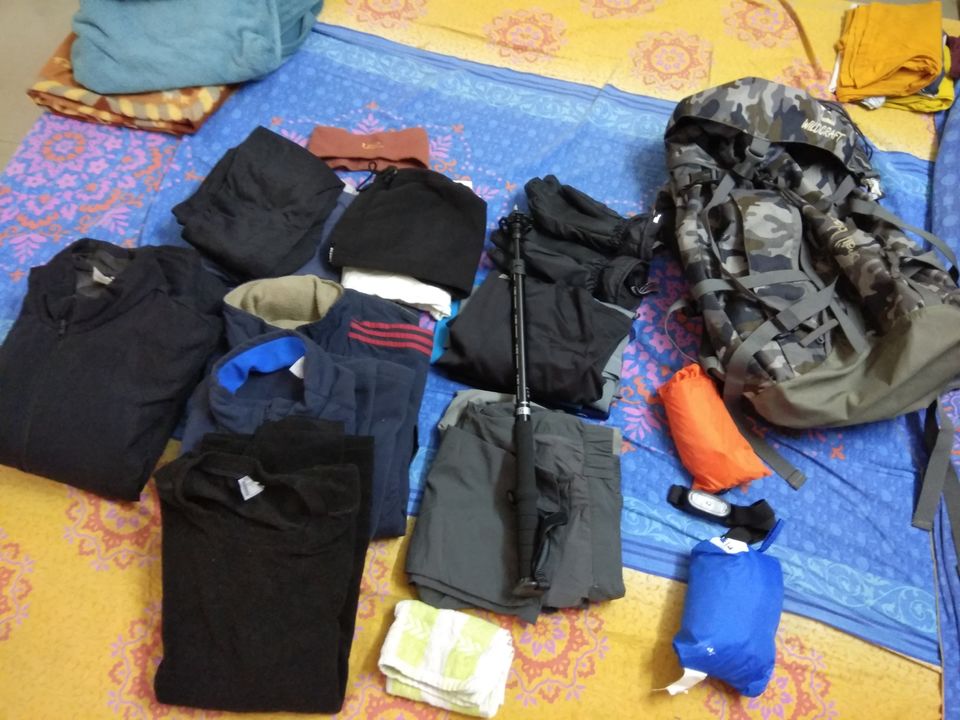 I will conclude by saying few qoutes below :
👉"Mountain 🗻 life is about living amongst the world outside - experiencing the abundance of character, tradition, adventure and exploration that it provides, the trek provides a great opportunity for trekkers to see the scenic beauty and experience the life of remote villages of  Himalayas"
👉"Mountains has been for me, for as long as I remember, a source of solace, inspiration, adventure, and delight, a home, a teacher, a companion."
👉"I feel time in the mountains is irregularly stretched and compressed. It's scale is yet primitive. Hours turn to days, Days turn to Seasons. Speed, distance, time everything seems so deviated here. Every second here is equal to perhaps hours on our side of the world. Yes, if I have to describe this Epic journey in a two word it has to be Mountain Insanity."
👉" I like no network kind of places. I feel more connected there. You just have to step out to make a difference. Don't stuck where you are, keep moving, keep falling, and one day all will return to you in a way you ever want to. Just don't stop. You have a lot more to do and this will never end, you will be there on the top may be alone but yeah you will".