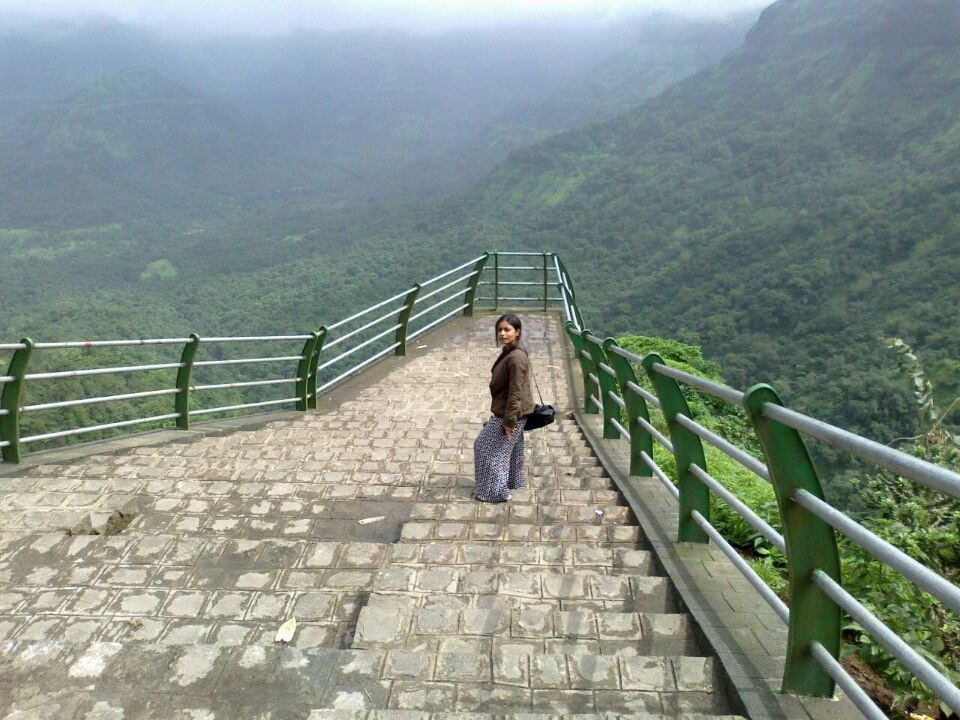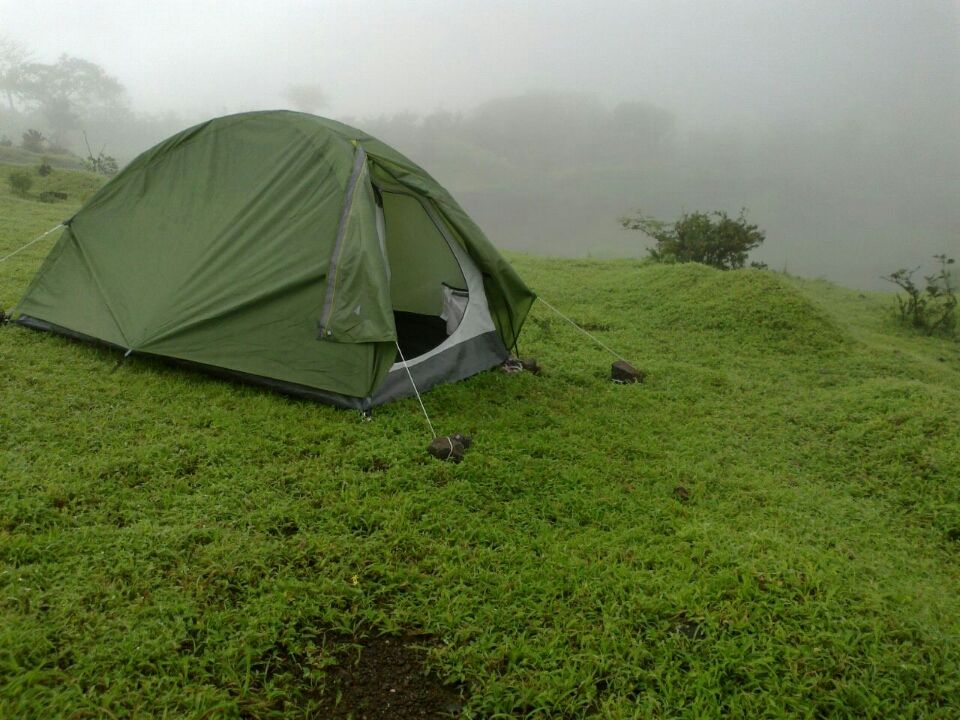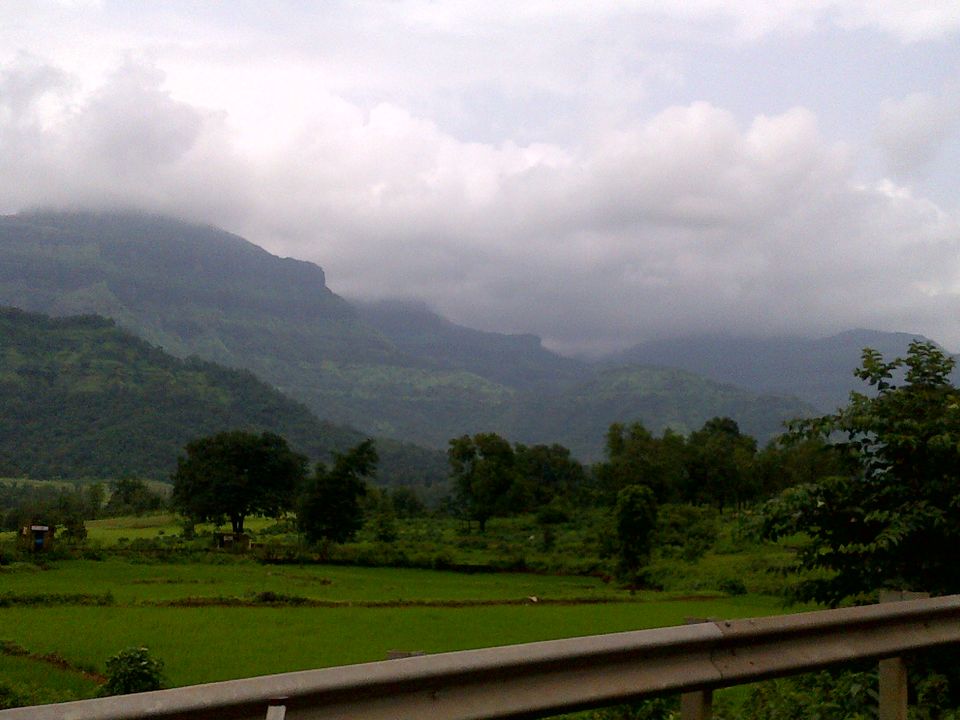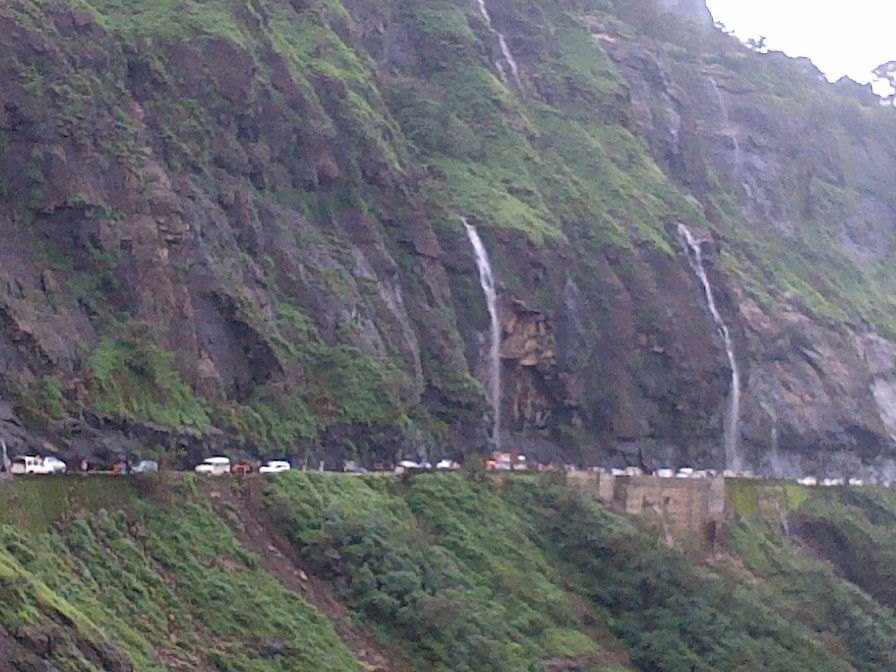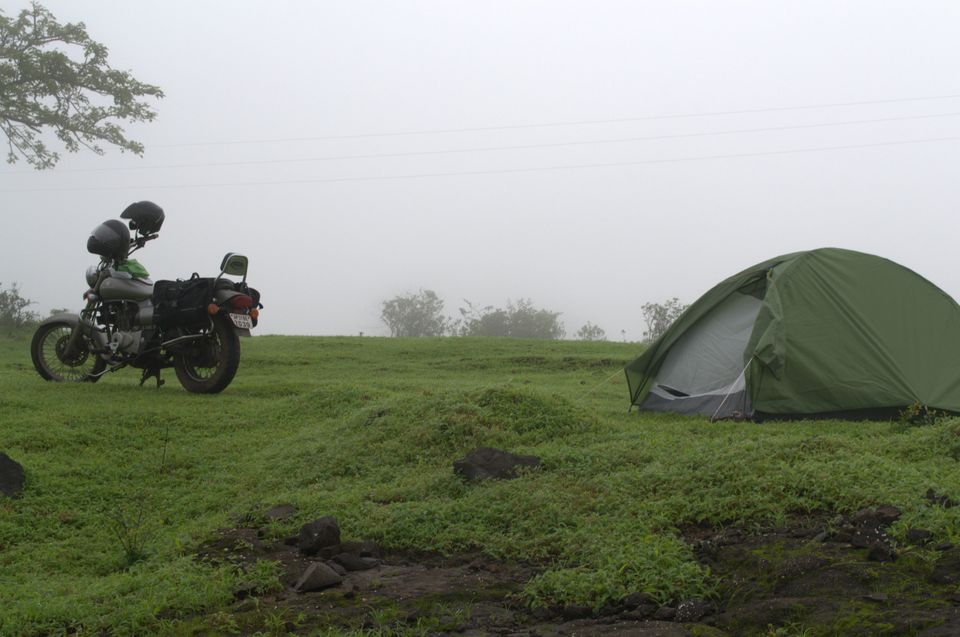 Malshej Ghat is a mountain pass in the Western Ghats range in the Pune district of Maharashtra, India.
It is an ideal weekend getaway during the monsoons as nature is at its best.Ours was an impromptu decision previous night to just head out towards the ghats.It was a long holiday weekend and I was itching to go just anywhere.So morning packed our bags ,got the bike ready and off we went.And oh yea we carried a tent as this was going to be a camping trip(My first ever!).
The distance between Mumbai and malshej ghats is 128 km and the roads are good.
We were on the bike so it took us some 4 to 5 hours to reach our destination .Plus it was pouring and there was a lot of rush heading towards malshej.There was a waterfall literally falling on the road. Don't believe me? See for yourself.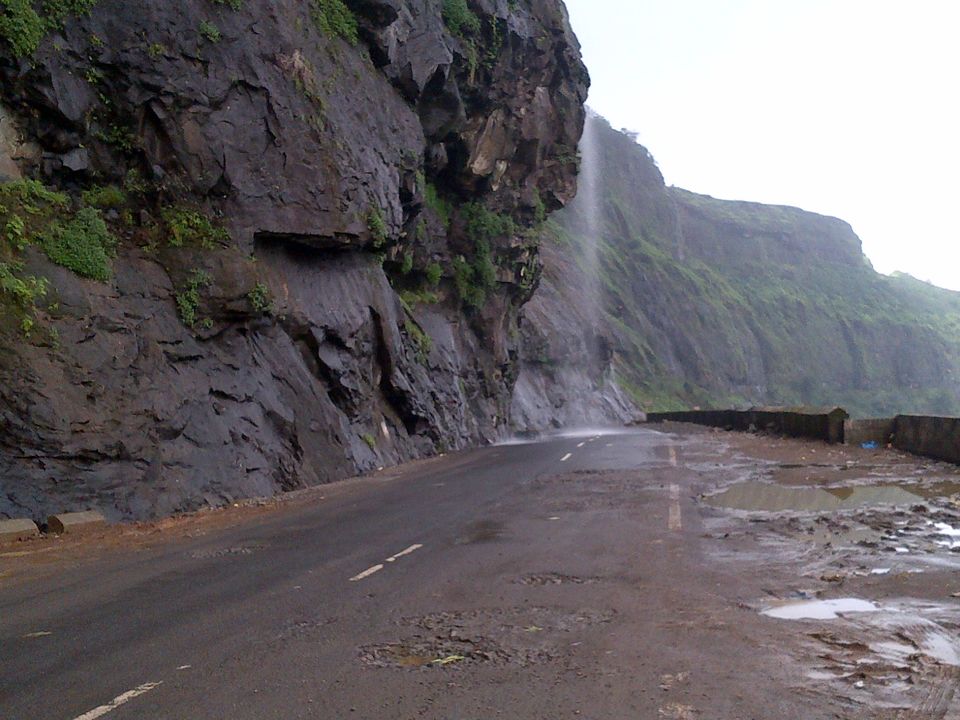 There are camping sites near the MTDC where you can pitch your tent.We were not charged anything for the same.There was a person there who promised to get us food but never came back.So my advice is to carry sufficient food and drinking water just in case (learnt my lesson!).
The USP of these ghats is the natural beauty and lot of waterfalls if you happen to visit during the monsoons.
It is a good weekend getaway to relax and unwind.
Visit during the monsoons..A must !