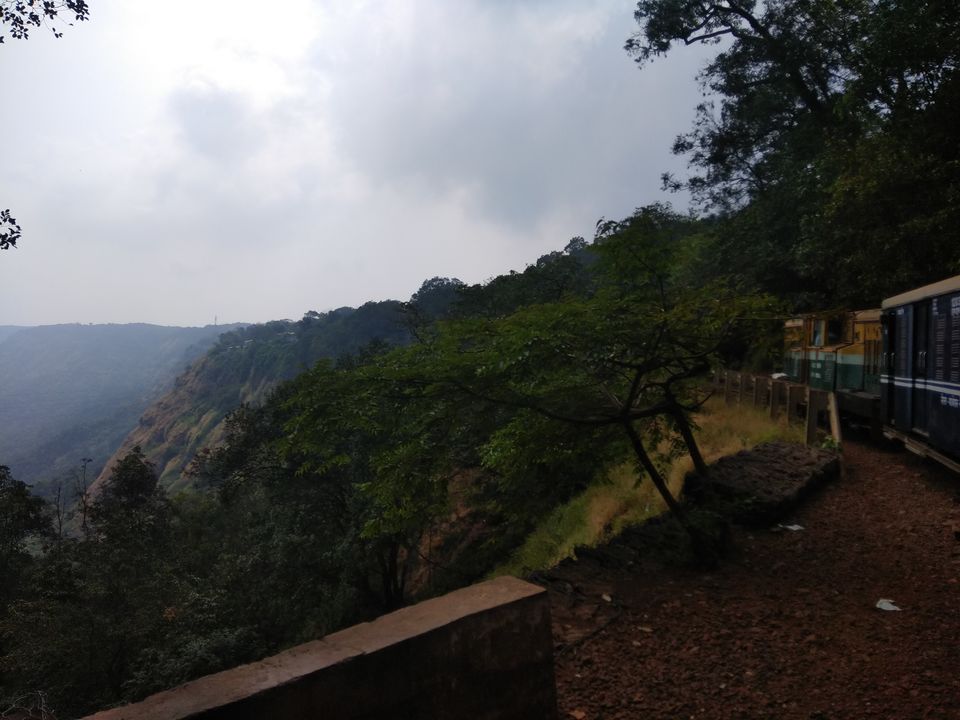 Planning my Matheran trip
Matheran has been on my cards since long and what perfect weekend can it get other than the long extended weekend of Dussehra. I was confused between Matheran trip and few other places but finally settled on this quiet serene hill station. So once decided, I immediately started doing my favourite part of every travelling and that is planning the itinery and booking the hotels. Research didn't take much of a time as there were not much options, so booked a double room for me and my mom for 2 nights and 3 days. The room booked was a tent room with poolside view.
So there are 2-3 options of reaching Matheran from Mumbai. Initially i had thought of taking a Karjat bound local train from Ghatkopar and get down at Neral. From Neral, shuttle services ply till Aman lodge and from there, can avail the lovely and joyful 20 mins toy train ride to reach Matheran station. But then i decided on an easier option of booking an Ola outstation till Aman lodge and then took the toy train ride till Matheran. Ola charges a reasonable rate of Rs 10/km but the only deterrent is they will charge you for round trip even if u want only a drop off as only drop off option is not available for this place. So me and my mom boarded the cab at around 9.45am in the morning and started our beautiful road journey. As Ola gives you the service of unlimited music with a minimal charge of Rs 20 for the entire ride, the stress of phone battery running down while listening to those beautiful music tracks was not there. In total it was a 2 hours 20 mins time to reach to the top. After Karjat, the road is a little rough but once it starts to take the uphill one tends to ignore the road patches as the pristine surroundings will take all your attention.Once we reached to the last motorable spot, we made our way to the Aman Lodge station. I must say that this 20 mins of joyful toy train ride from Aman Lodge on my Matheran trip has been one of the memorable things which happened to me, may be more because it was my first time.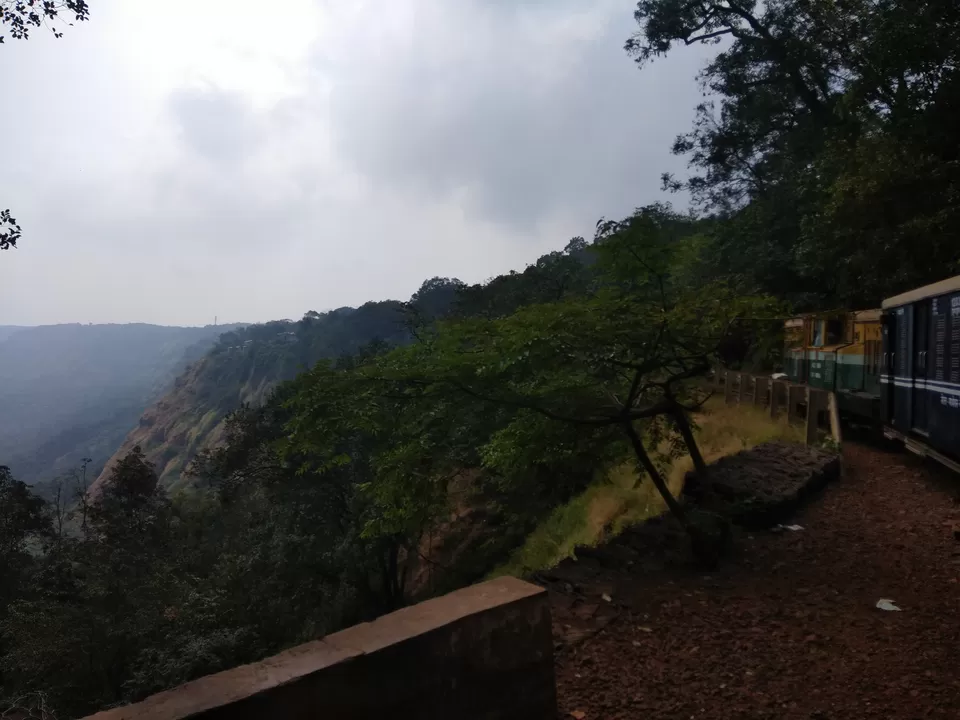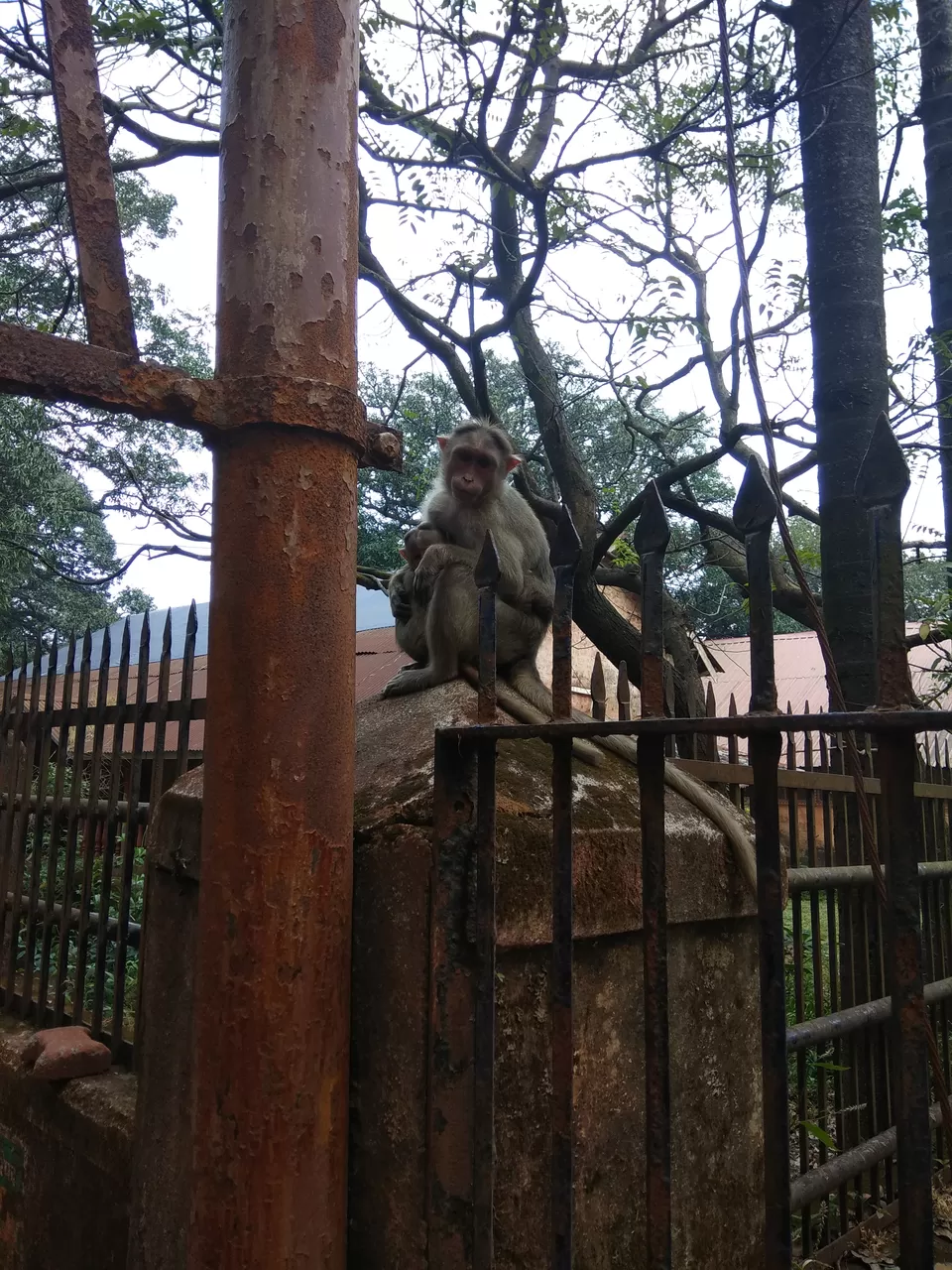 We reached the Westend hotel and after having a sumptuous lunch we ventured out to see the surroundings. All around we could see only jungle and trees. Only sound we were getting was that of our steps. Feeling was so surreal and at the same time so eerie. After going here and there, we completed our day 1 with poolside dinner at hotel.
Day 2 started a little late as i was busy relaxing and chilling in the peaceful hills of Matheran, far away from the hustle-bustle of Mumbai. Me and my mom , both of us were in all moods to happily relax and enjoy the tranquility of the place.
After a heavy breakfast, we decided to visit one of the many must visit places while on the Matheran trip, one of which was Charloette Lake. It was around 1.5 km from our hotel and we started walking towards the same. This walk was giving an adventourous feel as the road was through the middle of jungle and all you can see around are trees and trees. So going by the jungle trail, we finally caught the glimpse of the vast lake. If there is any place that captures the essence of my Matheran trip, it has to be this place. It is set amidst the densely forested area and the cool breeze blowing gives you such a soothing experience that you will not feel the tiredness of the long hilly walk that you just completed. We spent quite some time absorbing the serenity of the place. Since the adventurous bug has already bit us, me and my mom decided to try a different route while going back to the hotel. This uphill route is again through the jungle but since it was much less frequented by the travelers we had such an eerie feeling throughout the trek. It was as if anytime any wild animal may jump infront of us or we may notice any unusual events happening, basically all those jungle movie scenes were flashing in our minds. So we hold each other and walked out of the road, feeling the adrenaline flowing through us. We did not speak much as it was a uphill trek but we felt so relaxed when we heard few voices and felt relieved that we did not lose our way through the jungle.
Once we returned to the hotel we got refreshed and went for poolside lunch.
Post lunch we decided to take a brisk walk to the market area and enjoy the little crowded place of the place. Matheran is known for its chikkis(type of sweet) as they are made out of 100% jaggery and not glucose sugar. Mom grabbed few such chikkis for house and we had a casual walk along the market place. Evening we spent at the hotel only, again enjoying the main purpose of coming on the Matheran trip that is relaxing.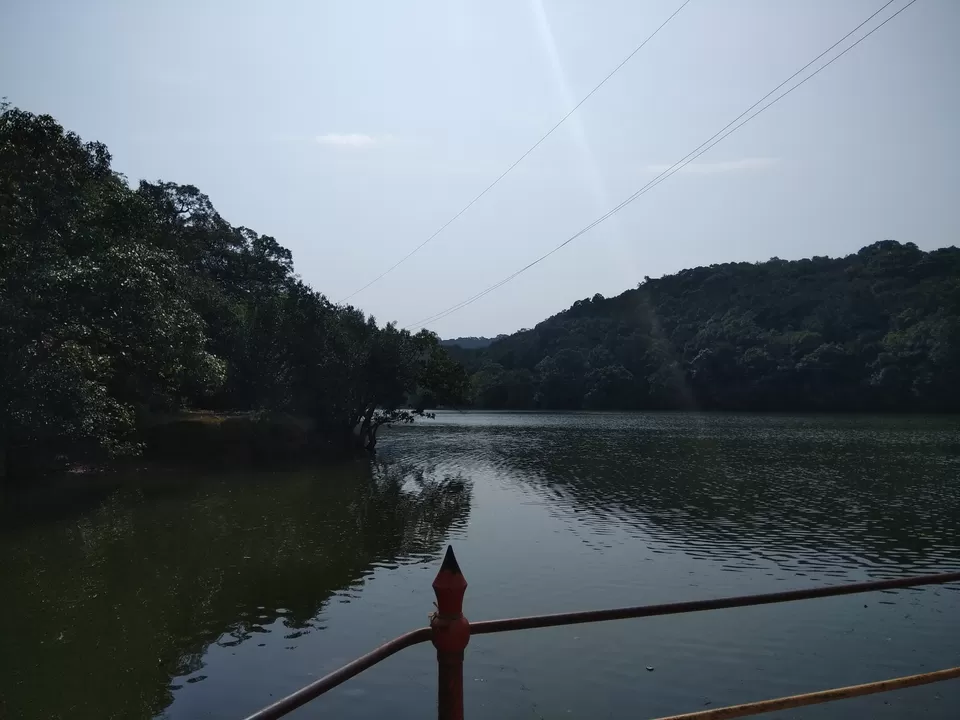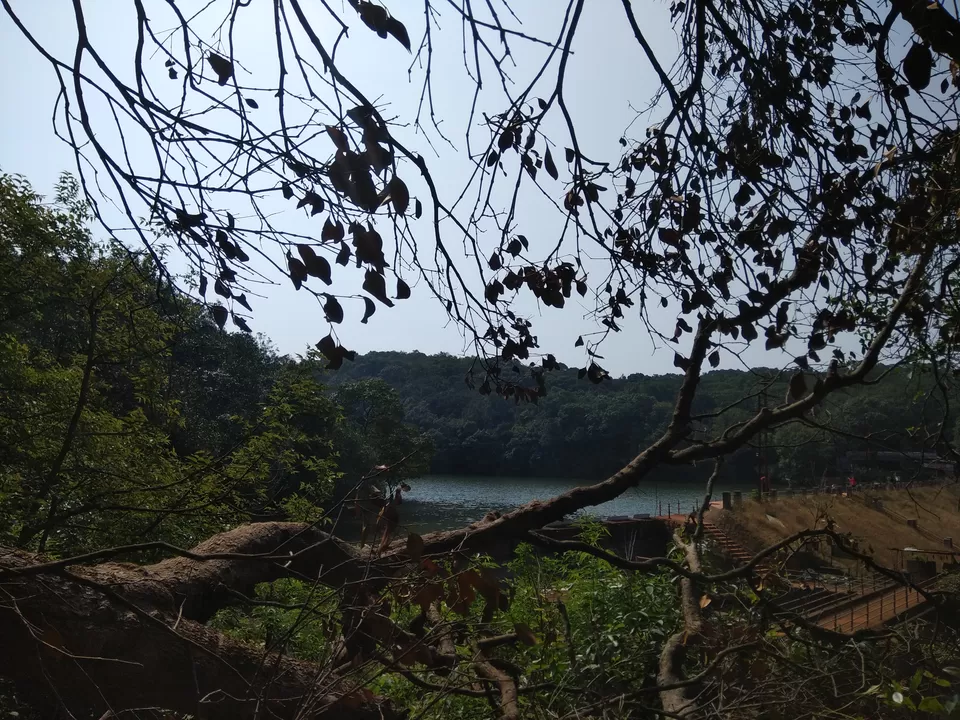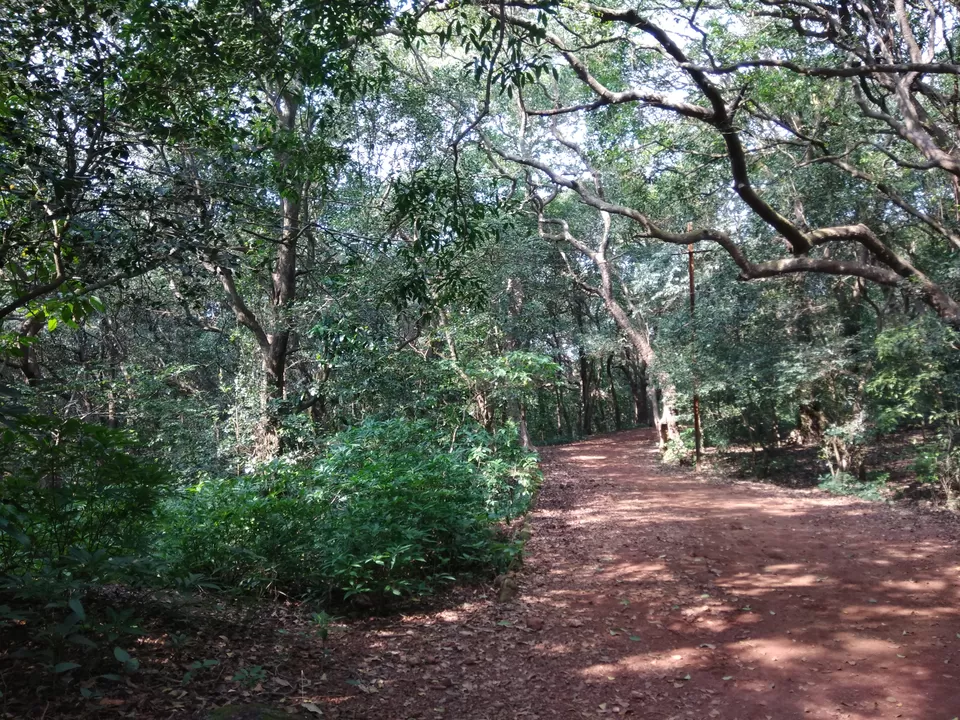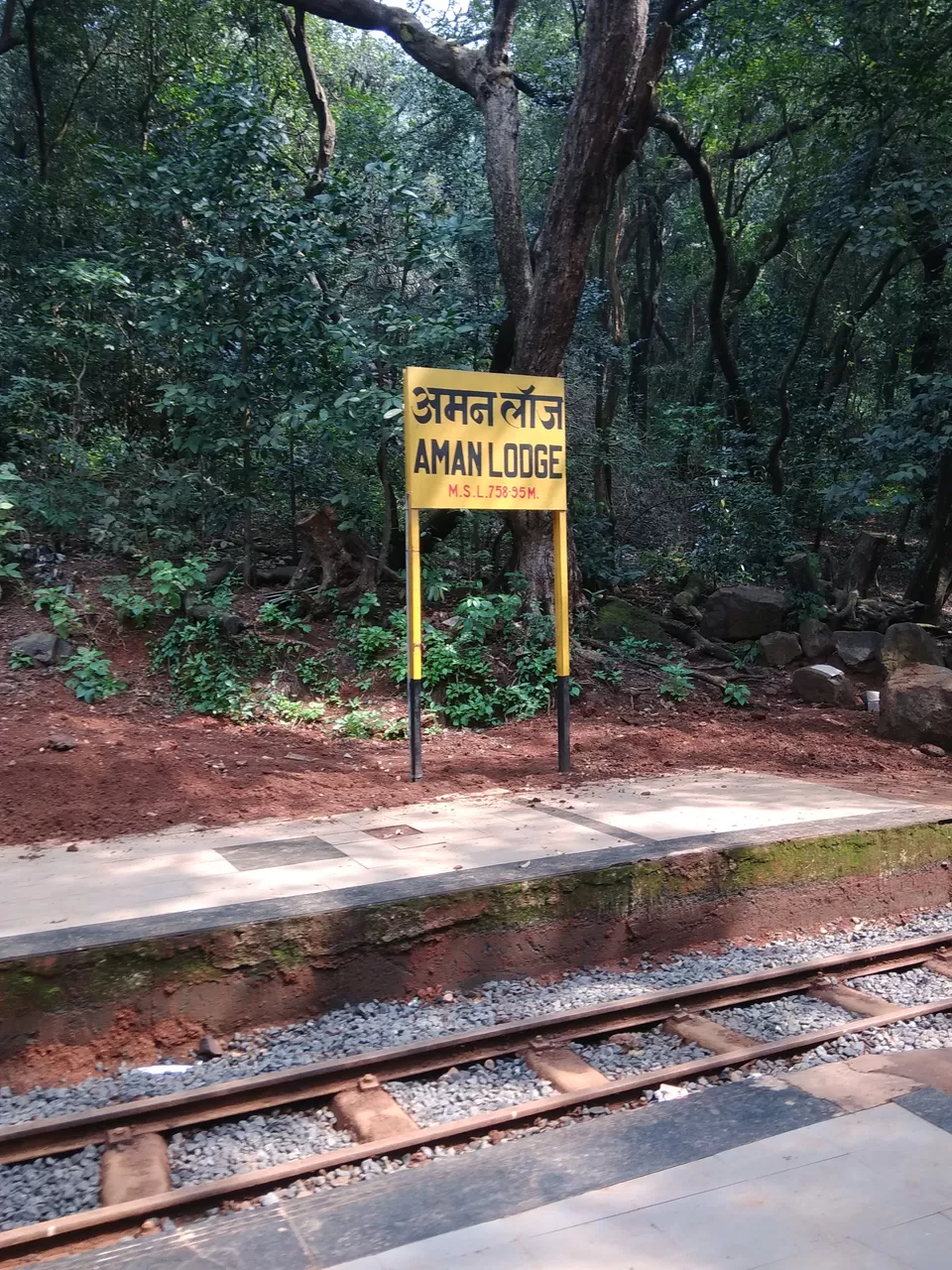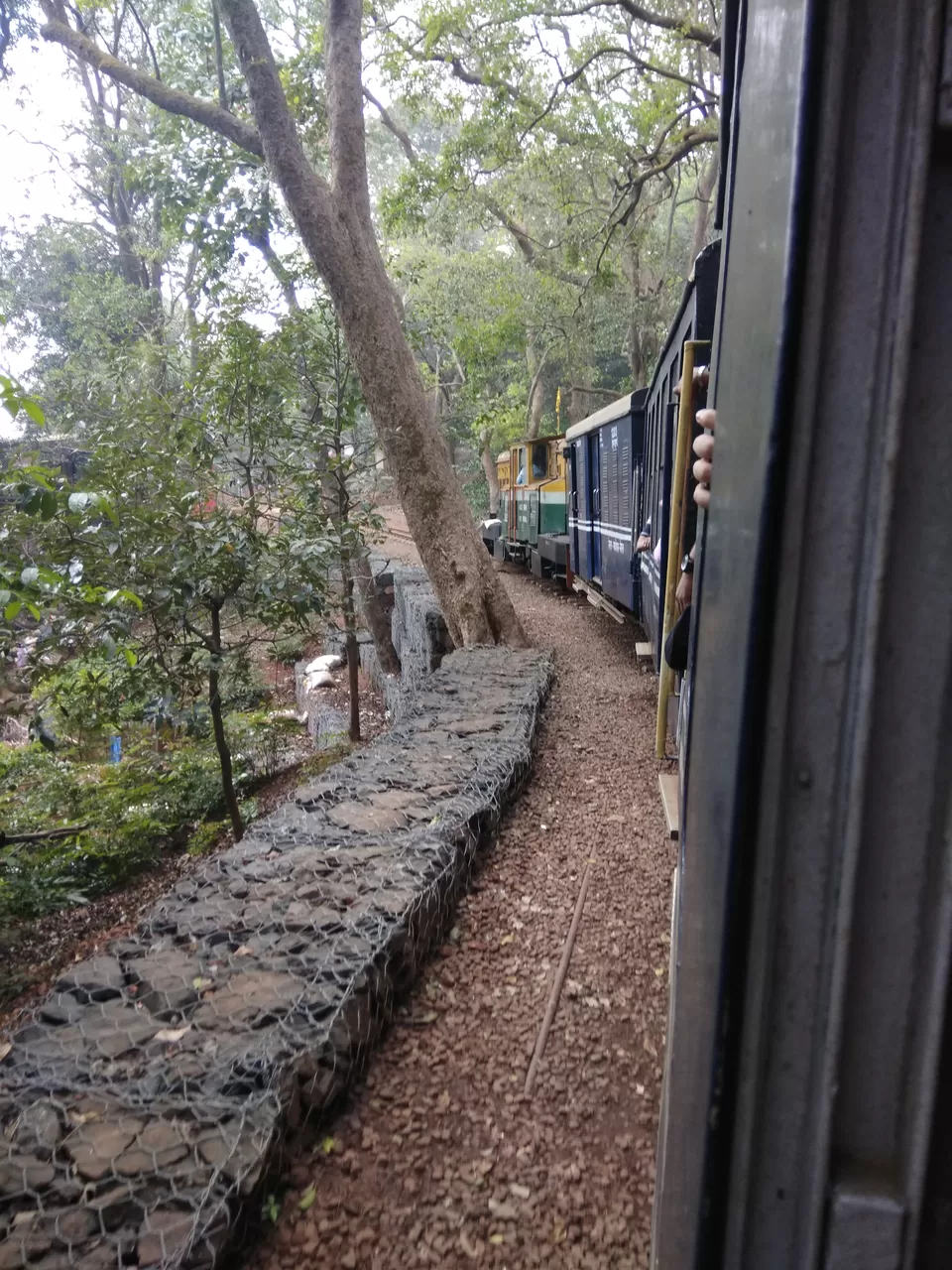 Today is our last day in this short and fun Matheran trip. while going back we decided to take the train route. So after a heavy breakfast we left for the toy train till Aman lodge. From there we took a shared taxi till Neral and from there we took a local Andheri bound train. It was a pretty tiring journey but the memories of the beautiful hill station will remain forever.
P.S. Publishing the article after a long gap.