Day 1:
Trakarli was in my mind from long back but plans get cancelled every time. So this was our must awaited trip.
First question comes to mind while planning for this trip is how many days required? The answer is 2 days are sufficient to do all sightseeing, water sports and beaches. We had 4 days trip with 2 days for to and fro from Pune and 2 days for sightseeing. Pune to Tarkarli distance is 392km.
We started early around 5:45 am in the morning. Went straight till Kolhapur and had a breakfast 40km before Kolhapur around 9 o'clock. There is a benefit of less traffic if you start early. From Kolhapur we took Gaganbawada -> Kankawali -> Kasal -> Malvan route. There is no ghat section till Gaganbawada. Ghat is started from Gaganbawada and extends till Talere. From Talere till Kasal it is NH4 and take right from Kasal for Malvan. We reached around 3pm to Malvan having some short breaks in between and fast lunch with eatables with us. After reaching there checked in to hotel Kinara at Wayari near Malvan.
Hotel Kinara is a good hotel in Wayari which is having Wayari Bhutnath beach at a walking distance of approximately 200m. We booked 3 AC rooms on ground floor. Rooms are a bit compact but with clean washrooms and balcony attached to each room. They have their own restaurant and serve tasty food.
After checking in we took some rest, had tea and went straight to the Wayari Bhutnath beach. It is a clean beach with white sand and there was no-one except us on the beach, no water activity, no crowd. We had good family time, played ball in sea, made fort and decorated the creation.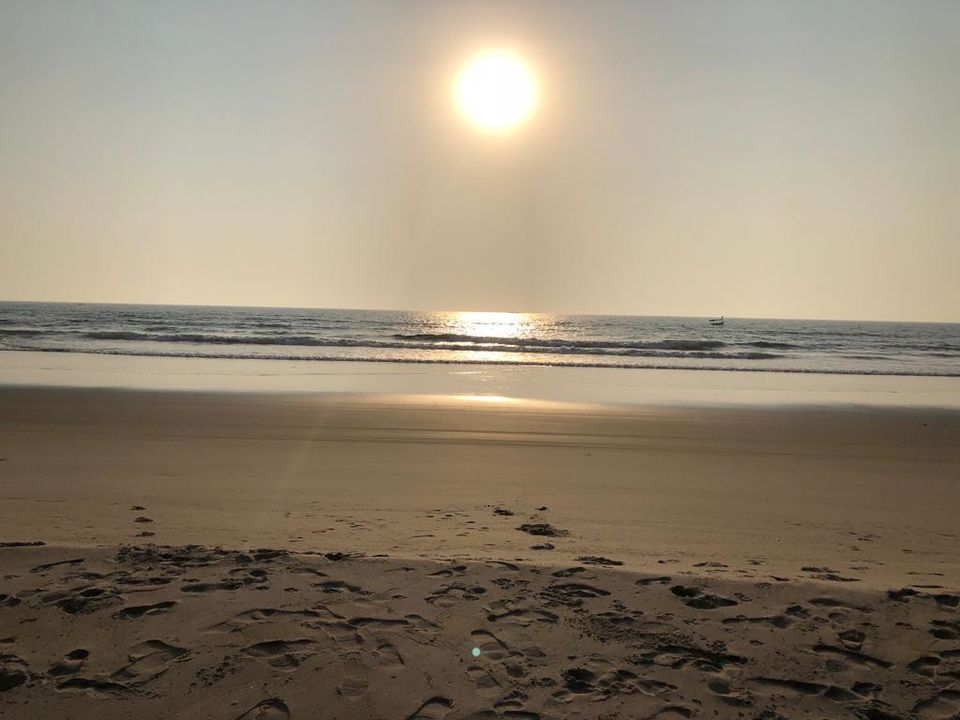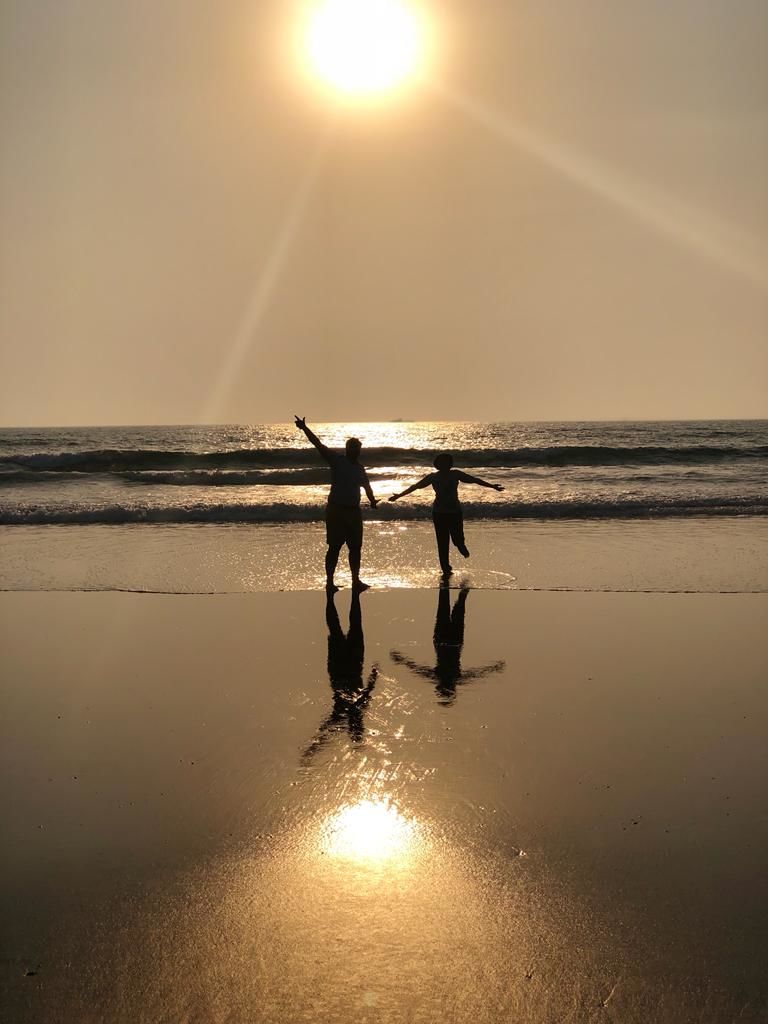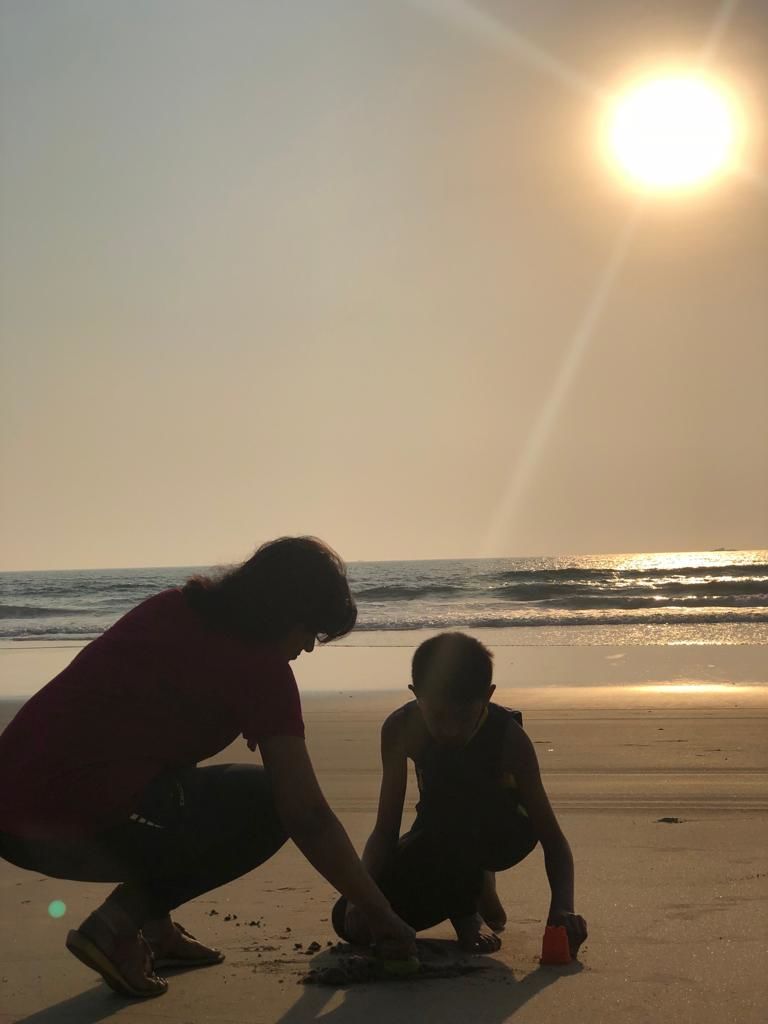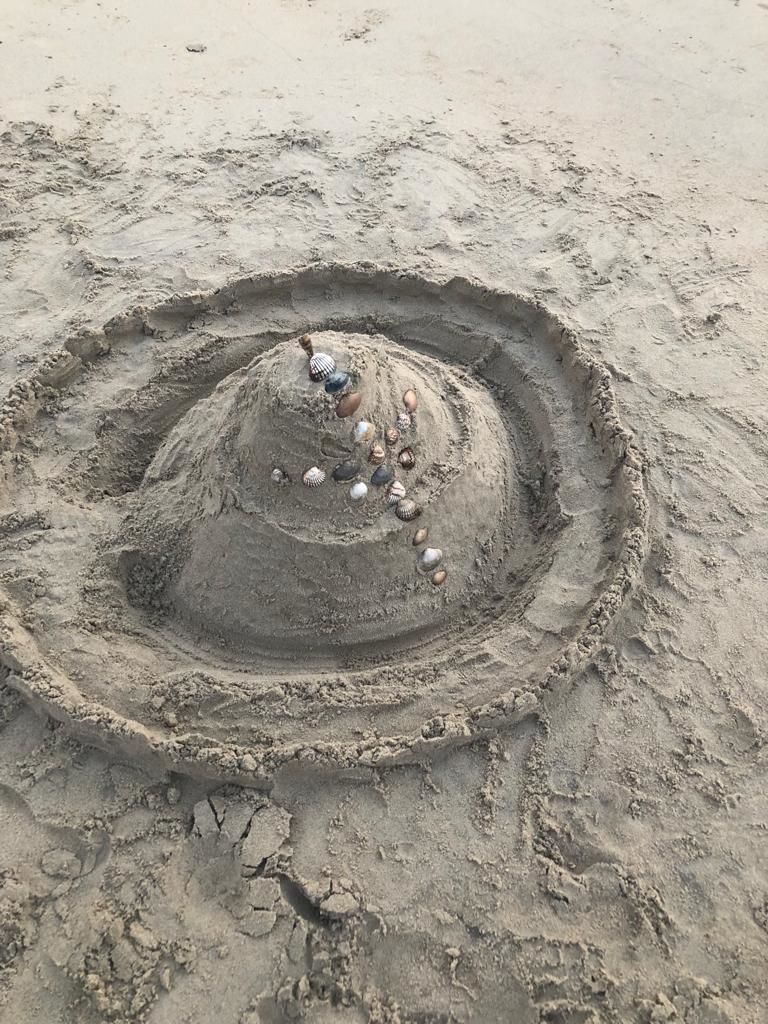 Here ended our day 1 with sea food and some veggies at hotel and good night sleep.
Day 2:
For second day we have planned scuba diving - the main attraction of our trip!! We talked at our hotel reception on day 1 itself and he gave us the contact of one guide who arranged our scuba diving session.
There are various places in Tarkarli where scuba diving takes place. We opted to do it beside fort Sindhudurga. It is common site and visited by large number is visitors. Water is not very much deep here so it is ok for beginners like us.
For doing Scuba near fort you have to go to Dandi beach which itself is picturesque with many boats floating on sea shore. We followed our guide from our hotel in our car and by going through the small lanes in Konkani village finally we came directly on beach and have to drove few meters on beach itself. What a amazing sight!!!
We waited for one more family to join us and then our guide took us in a small boat at Scube diving site (another boat). I was somewhat tense if I can do it or not but believe me its so easy, just remove your fear about the water and have trust on your diver and yourself. Just enjoy the moment and you can get the experience of lifetime... amazing experience!!!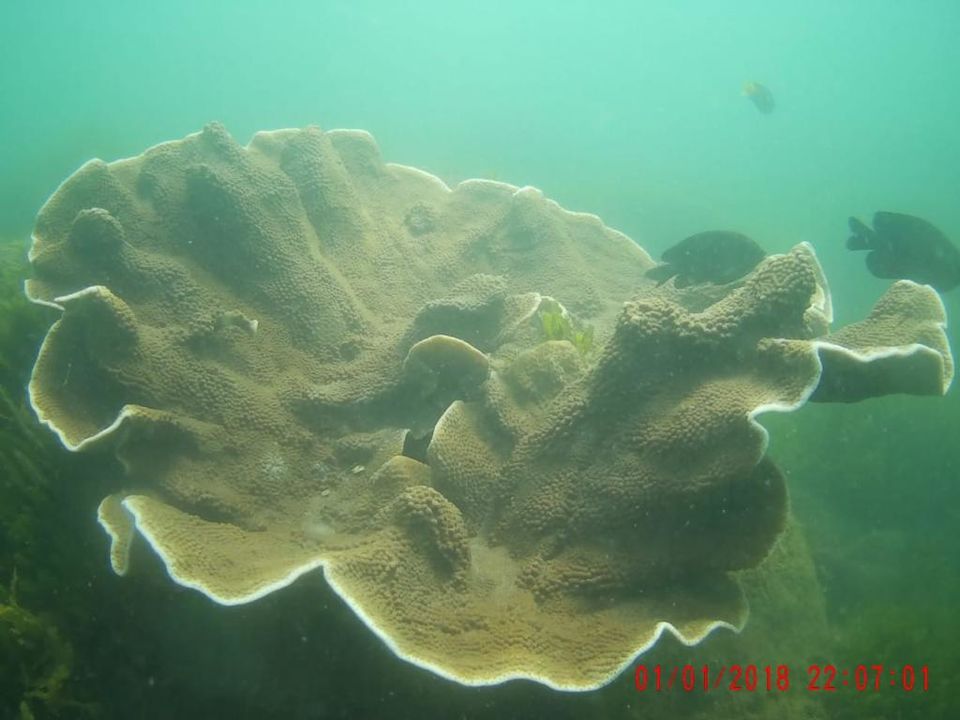 It depends on us for how much time we can do it but generally 10-15 min are sufficient to explore. They had given us some photos and a video clip. All this was included in Scube Diving package itself.
By doing so I was inspired to plan my next trip either to Andaman or to Lakshadweep.
After such an interesting experience we returned back to our hotel, had our lunch and preferred to rest for a while. Again after tea, we all got ready for our next sight Sindhudurga Fort and Rock Garden.
For Fort you have to take a ferry from jetty and it will take around 10 min to reach the fort. There is not much to see inside the fort. Mostly there are ruins. Main things are Shivaji Maharaj temple which is only temple in Maharashtra. Also there are hand and foot prints of Shivaji Maharaj inside the fort.
We spent almost an hour and half inside the fort and then headed back by the ferry towards Malvan.
Rock garden is next in our list which is a patch of rocks in sea and a small garden developed beside that rock patch. Sitting on the rocks during sunset is itself an experience to listen to your inner voice. But yes there are many toutists around and all are busy clicking photos.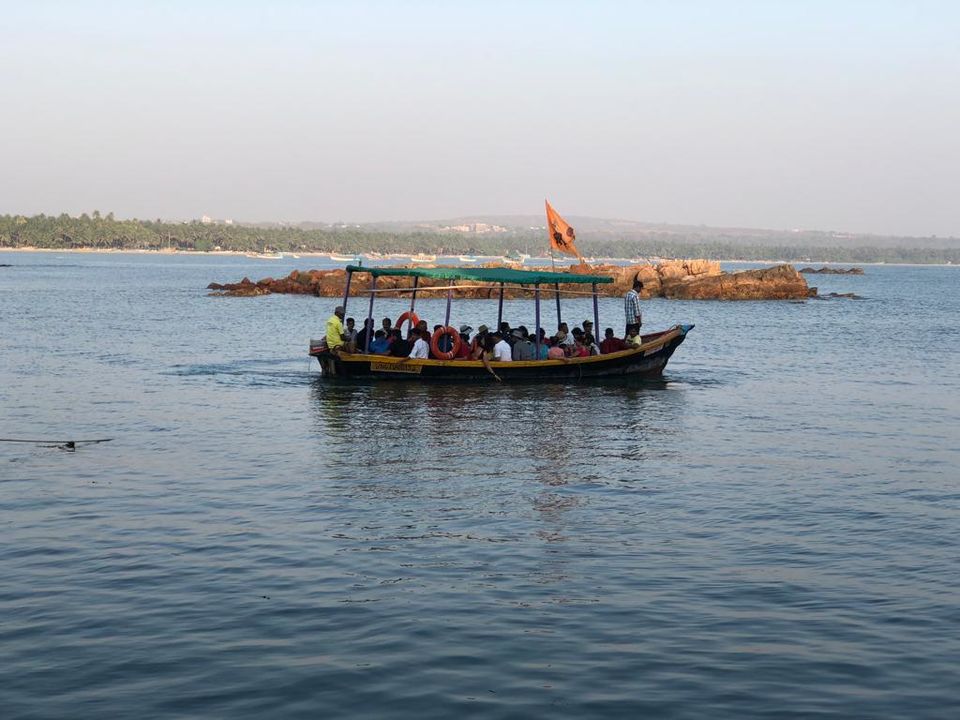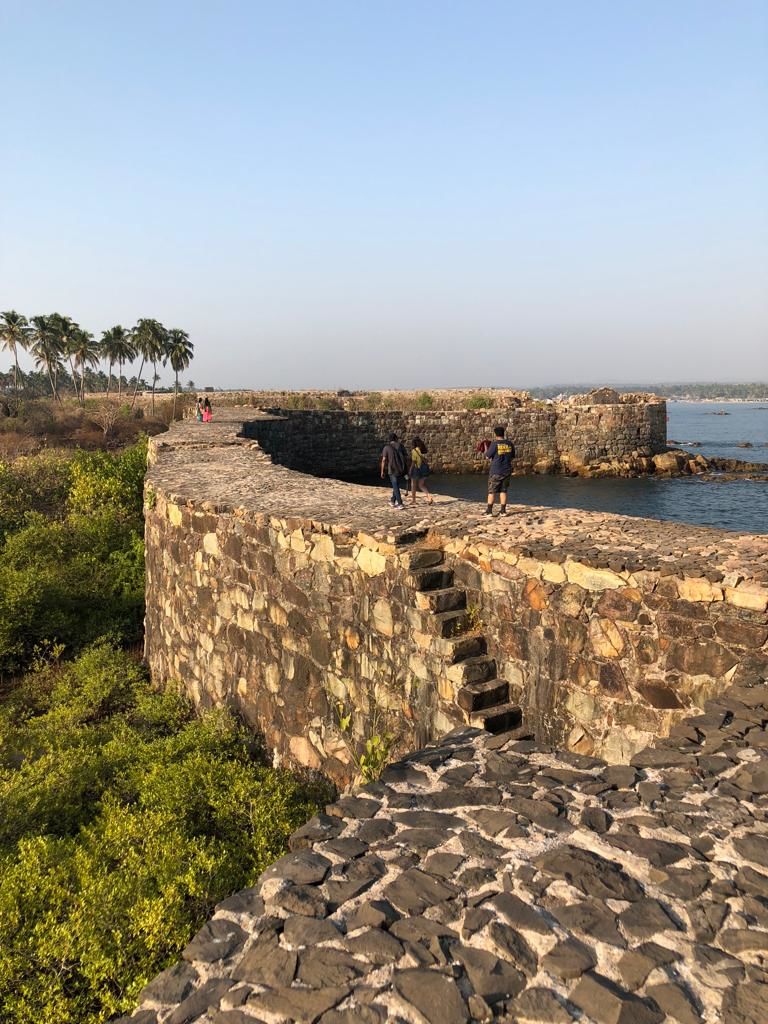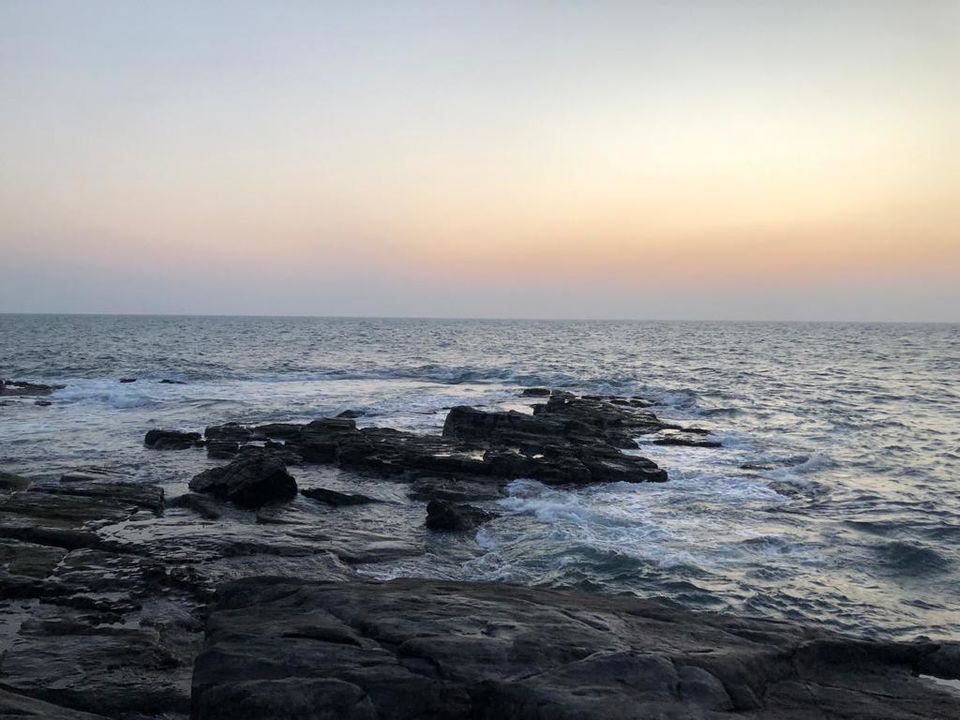 After spending some time there, one can go to Malvan Market to buy some konkani food and do some shopping.
So our day 2 also ended with some lifetime experiences and some good sites.
Day 3 to come up with some more interesting details.... !!!
Day 3
This is the last day of our Tarkarli stay as we will be returning back to Pune on next day.
For this day also we have booked the package through our hotel reception which is a three hour ride in sea covering points: Tsunami Island, Sangam point, Seagull island, Nivati beach, Bhogave beach, Dolphin point and Golden rock.
For this ride, we got ready by taking our breakfast at our hotel around 10 o'clock. Today for breakfast we opted for konkan special Ghavan made of rice floor, chatani and Ukadiche modak.
After breakfast our guide took us to Devbaug. A boat was ready to take us inside the sea. We all set into the boat and our amazing journey started. It was started from backwaters of Karli river and after some distance, Karli river is meeting with the Arabian sea, creating a very beautiful picturesque site.
So we started from backwaters and headed towards Seagull island - it a small sand patch where river meets sea on which many seagulls are seen. By taking some pictures and some video shoots our boat entered the sea straight from the Sangam where river meets sea. It was amazing experience as there were a lot of big tides. Finally we entered inside the sea and now there are regular tides.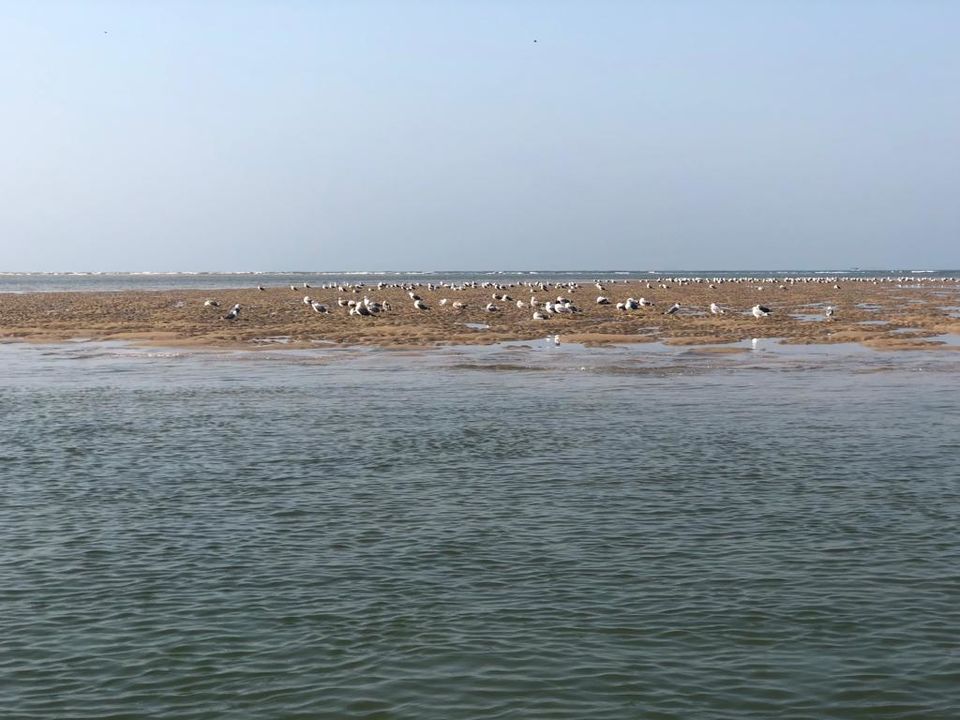 We were going to the dolphin point but we were not that lucky to sight anyone of them. If you go early in the morning you will definitely see some. But yes we saw a group of some big fishes and an injured sea turtle. That turtle was injured so it cannot go inside the water, it was floating. Our boatman stopped the boat in order to let go that turtle away from our boat and then we started towards Nivati beach.
Nivati beach is secluded beach and you are not allowed to land on that beach. It is a small stretch between two big rocks. We sew it from distance. Beside that there is glittering rock called Golden rock which glitters when sunlight falls on it.
You will also get to see the Bhogwe beach which is a very clean and long stretch of beach with the Nivati fort to its south and a few rocky patches.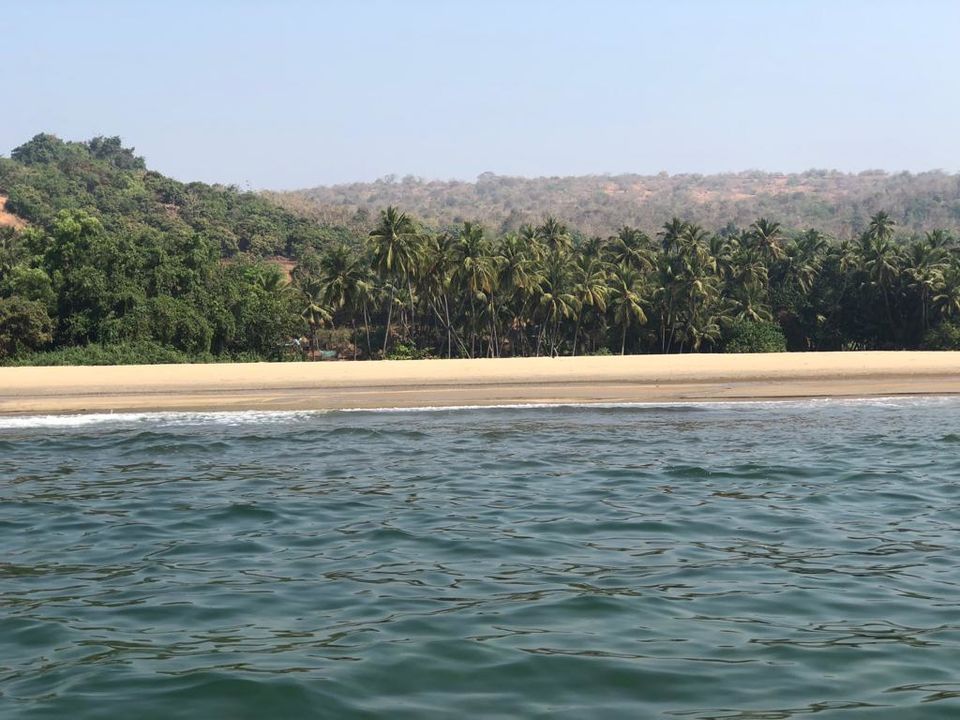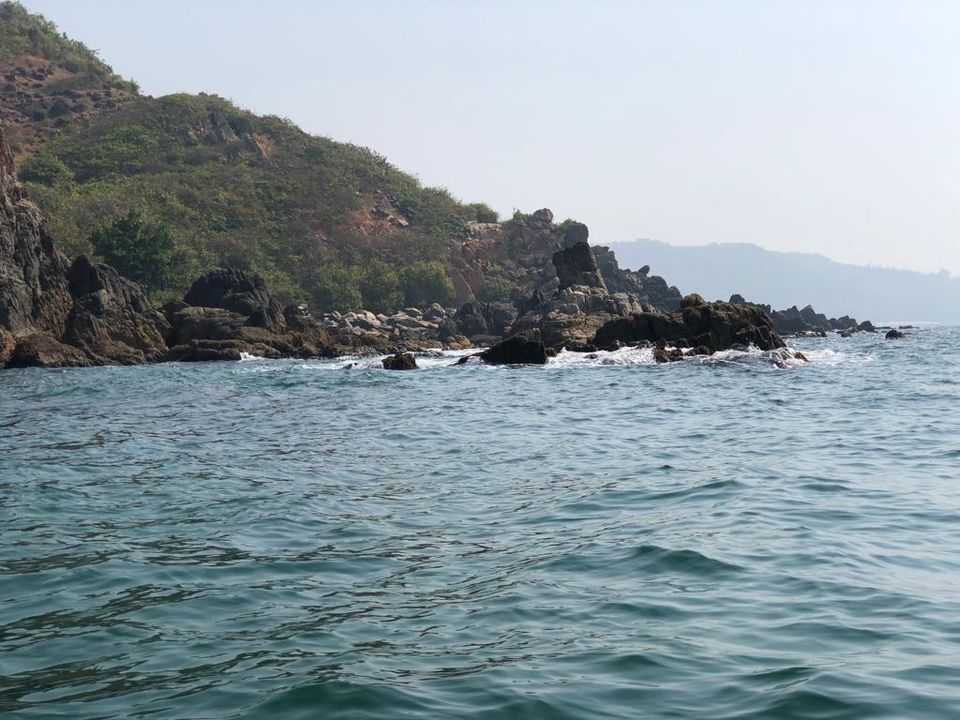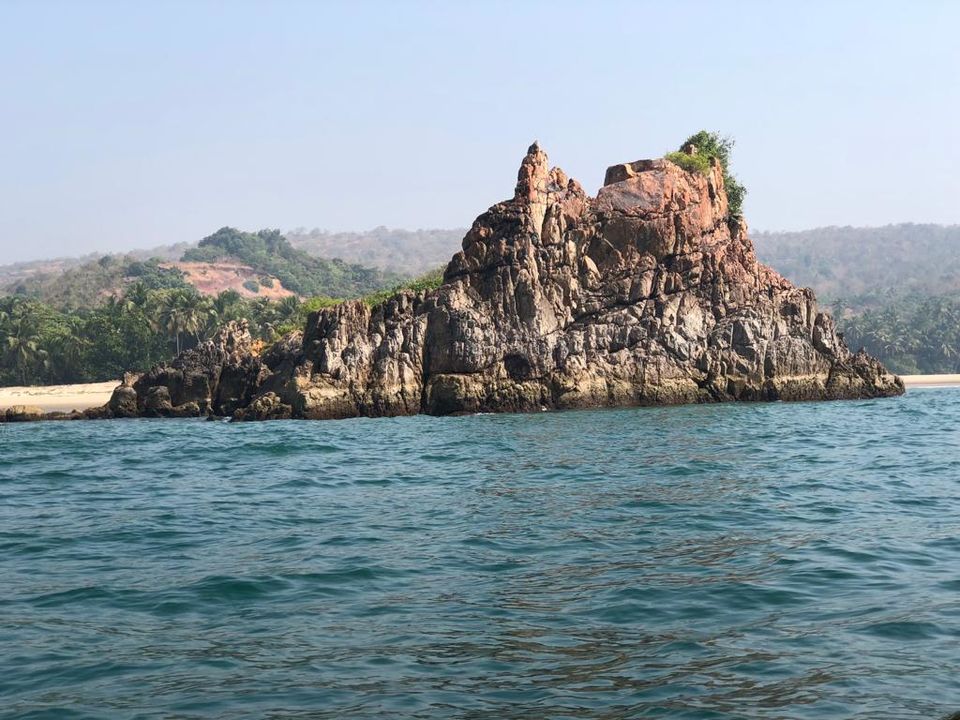 After seeing all these sights we came back to Tsunami island from the same Sangam. He dropped us at the island. There are many water sports available at Tsunami island. As at one or the other time, we had already done many water sports, we were not interested in doing it. So we clicked some photos of one of the Tarkarli photogenic site and returned to our boarding point.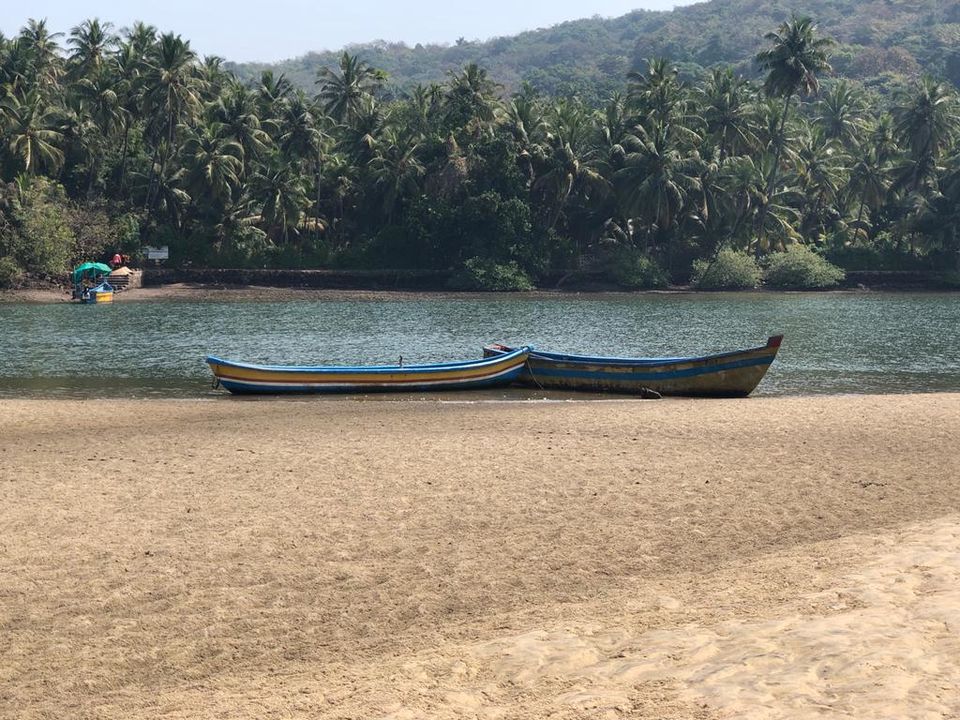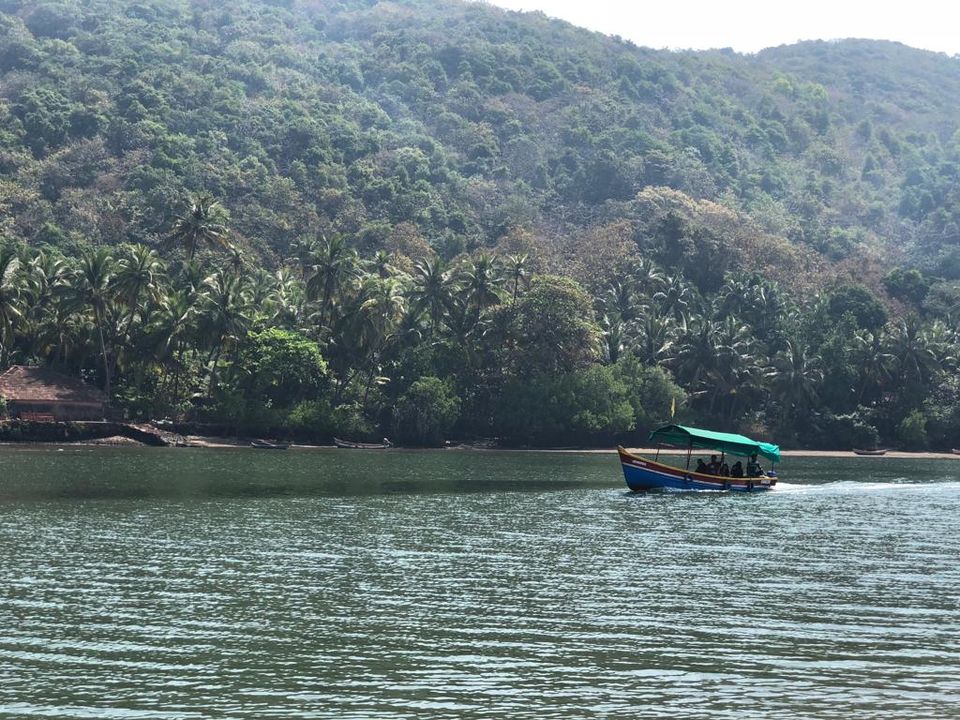 Ganesh temple in Malvan is next point in our list. On the way we stopped at the Kaju factory but it was closed. So we went straight towards Ganesh temple and then had lunch at Malvan Katta - another konkani restaurant in Malvan.
After lunch we came back to hotel, took some rest and evening spent on beach with a long beach walk and collecting shells.
Next day morning we checked out of the hotel and started our return journey towards Pune. This ends our Tarkarli Trip with lots of memories and promise to ourselves to visit it again !!!
Happy Travelling!!!!