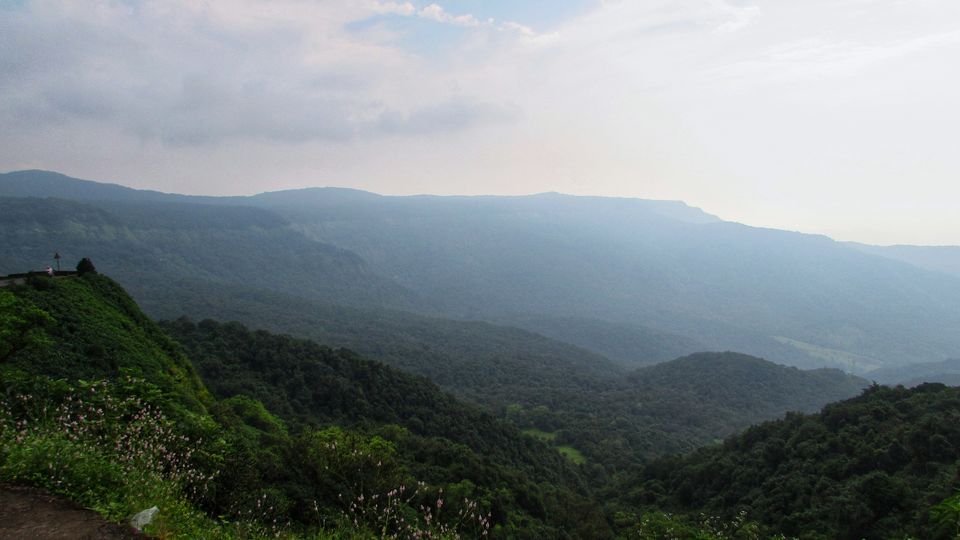 I had heard my friends taking off on road trips many times and I assumed that it might be very tiring, back breaking and troublesome to be confined to the car seat, strapped to a belt for hours together. However, when I made my first ever road trip last month, I realized that I was so wrong in my assumption and my views on it changed completely.
When we decided to travel to Goa last month, we ditched the plan of traveling by air and decided to take a road trip. Though we were apprehensive about how it would turn out, we still went for it and were excited about it as well. We hired a car, with a driver and packed up with our clothes and dry foodstuff (being paranoid as to whether we would get proper food) headed off to Goa. The Mumbai Goa route is touted as a scenic one, although it is a 12-14hour long journey. It really lived up to its reputation.
Departure from Mumbai
We started from Mumbai at 0530hrs. Our acquaintances who traveled frequently to Goa had advised us to take the Pune – Satara – Kolhapur – Amboli – Sawantwadi route as these had less winding roads.
Early mornings are the best time to start any long road travel as the roads and expressways provide a smooth drive with relatively less traffic on the way. We were able to zip past Panvel and reach Khalapur within 2 hours after witnessing a beautiful sunrise on the way, which brought out our camera for a lovely picture of the sun glowing in all its greatness like a orange bulb on the horizon.
Breakfast stop
Frequent travelers on the Mumbai Pune expressway would be well aware of all the eating joints on the way once the Khalapur Toll gate is crossed right uptoTalegaon. They serve piping hot batatavada and Poha which is a must for every traveler to bite into.
As we crossed Khalapur, Just before the Ghats started, we were surprised to see the roads covered with mist right up to Lonavala with visibility barely around 100 meters. Needless to say, Lonavla is a place with scenic locales and always a sight for sore eyes. For our breakfast, we chose to stop at a McDonald's outlet which is just after the Talegaon toll naka. At such an early hour too, we had to stand in queue and wait for our turn
There are many small and big decent looking restaurants, apart from McDonald's that serve local food and of course piping hot tea/ coffee. A road trip through Pune –Satara– Kolhapur would not be a trip unless one has the local favorite; spicy and authentic Kolhapuri Missal( Missal is a mixture of boiled sprouts, cooked in the gravy of garlic, onion and tomatoes, along with some other spices. ) served with Pav ( bread). So once we crossed Satara, we stopped to grab a plate of this mouth watering local dish. Satara too like Lonavla has a Ghat which offers a panoramic view of mountains with lush greenery all round.
Even at around 1100hrs, the weather was pleasant. While crossing Pune, Satara& Kolhapur we could actually roll down the window panes in the car and enjoy the cool breeze and feel the fresh air .A welcome change from being constrained to the air-conditioning in the car.
Another intriguing part of this trip was the number of bikers we saw en route to Goa. Even if the car windows are rolled up, music is on, you could suddenly hear the rev of an engine and the next thing you see is a Royal Enfield or a Harley Davidson or a Kawasaki Ninja passing by, with the bikers all geared up and some of them with a GoPro attached onto their helmets. Surely a sight to admire and behold.
Lunch stop
Further away from Nippani, just before the detour to Goa, there are a couple of restaurants where one can stopover for lunch. We too stopped around the same place for our lunch at around 1400hrs.. After lunch, we took the detour, which goes through Amboli Ghats, Sawantwadi and leads to Goa. This is the most scenic part of the entire journey. At 690m, Amboli Ghat, which is called the Queen of Ghats, is a long stretch of winding roads and lush greenery on either side. Small streams of water can be seen flowing from the hill tops. An extremely serene and clean route with monkeys seen hanging around leisurely with a few of them looking out for easy pickings; a treat for the kids to see.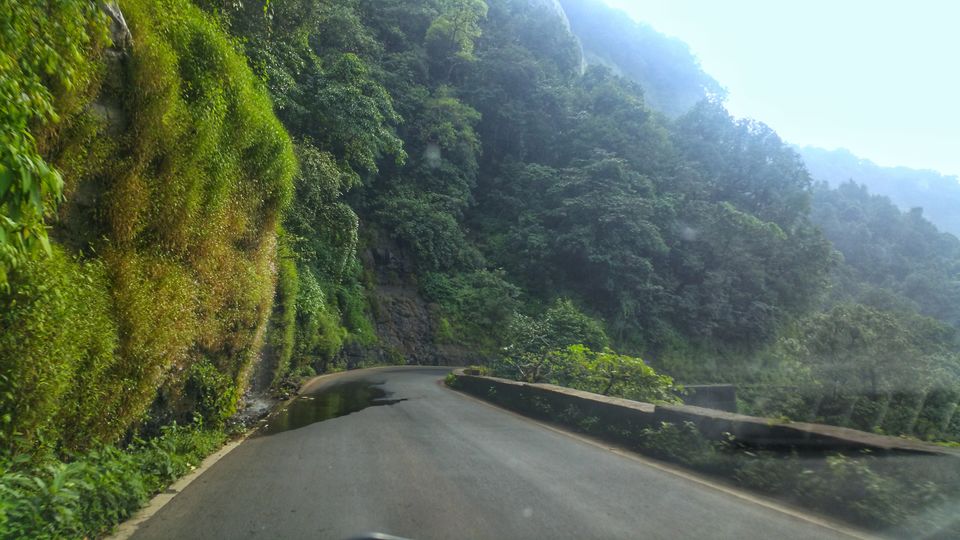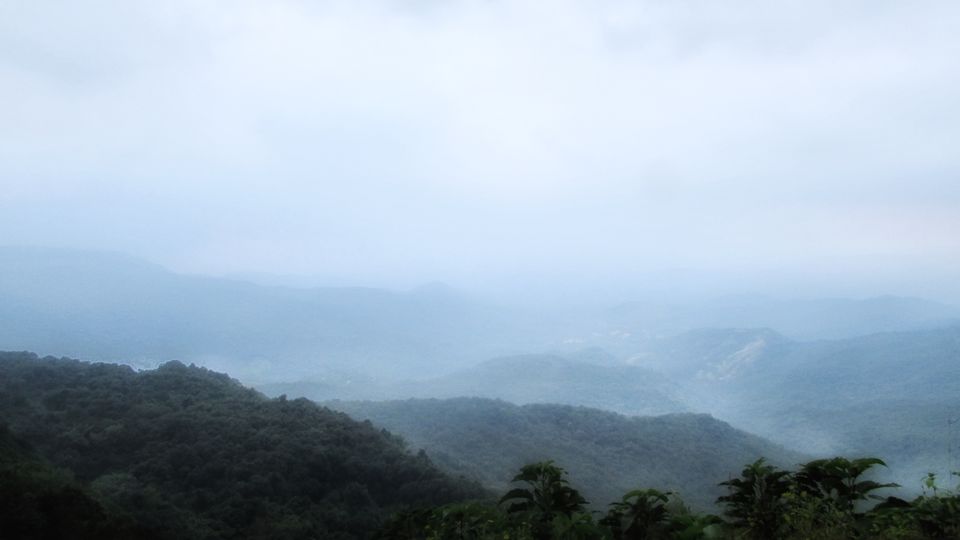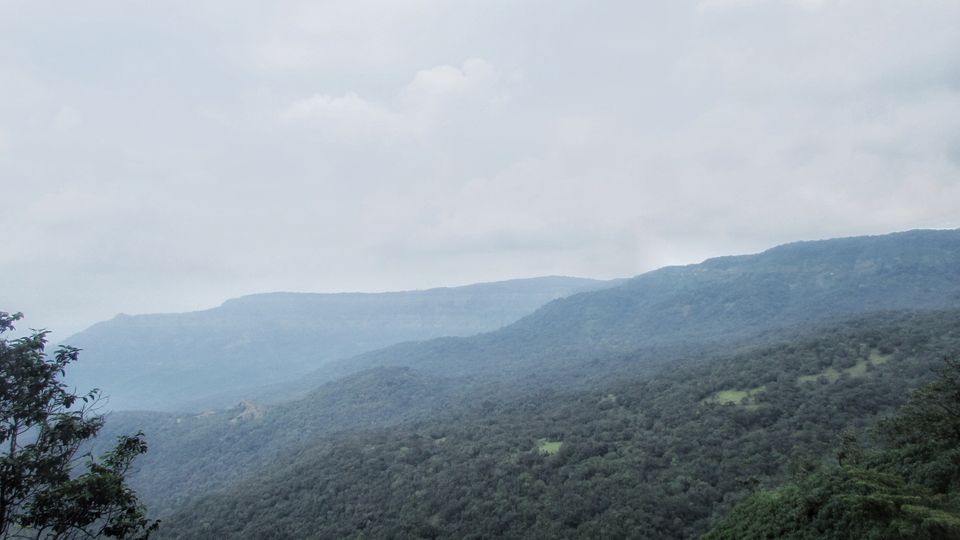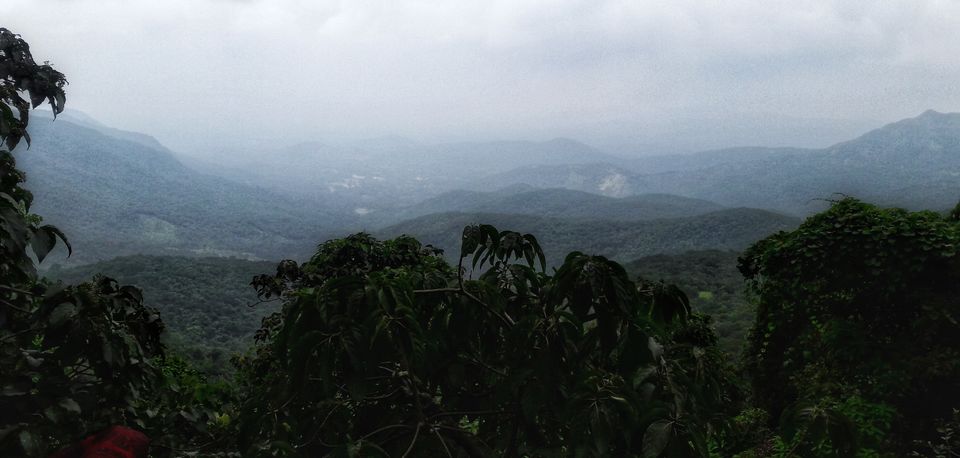 Towards the end of the Amboli Ghat near Kegad, there is a waterfall which in itself is a picnic spot. There are a few stairs that lead you up to the waterfall and the water from these falls flows downright till the end of the stairs. You need to buy tickets costing for Rs. 10 to go up the stairs, right up to the base of the water fall. This is the main attraction of the Amboli Ghat. Pristine clear water, flowing down from the mountains amidst greenery is a sight for the urbane sore eyes and the noise of water flowing down the mountains sounds like nature playing its music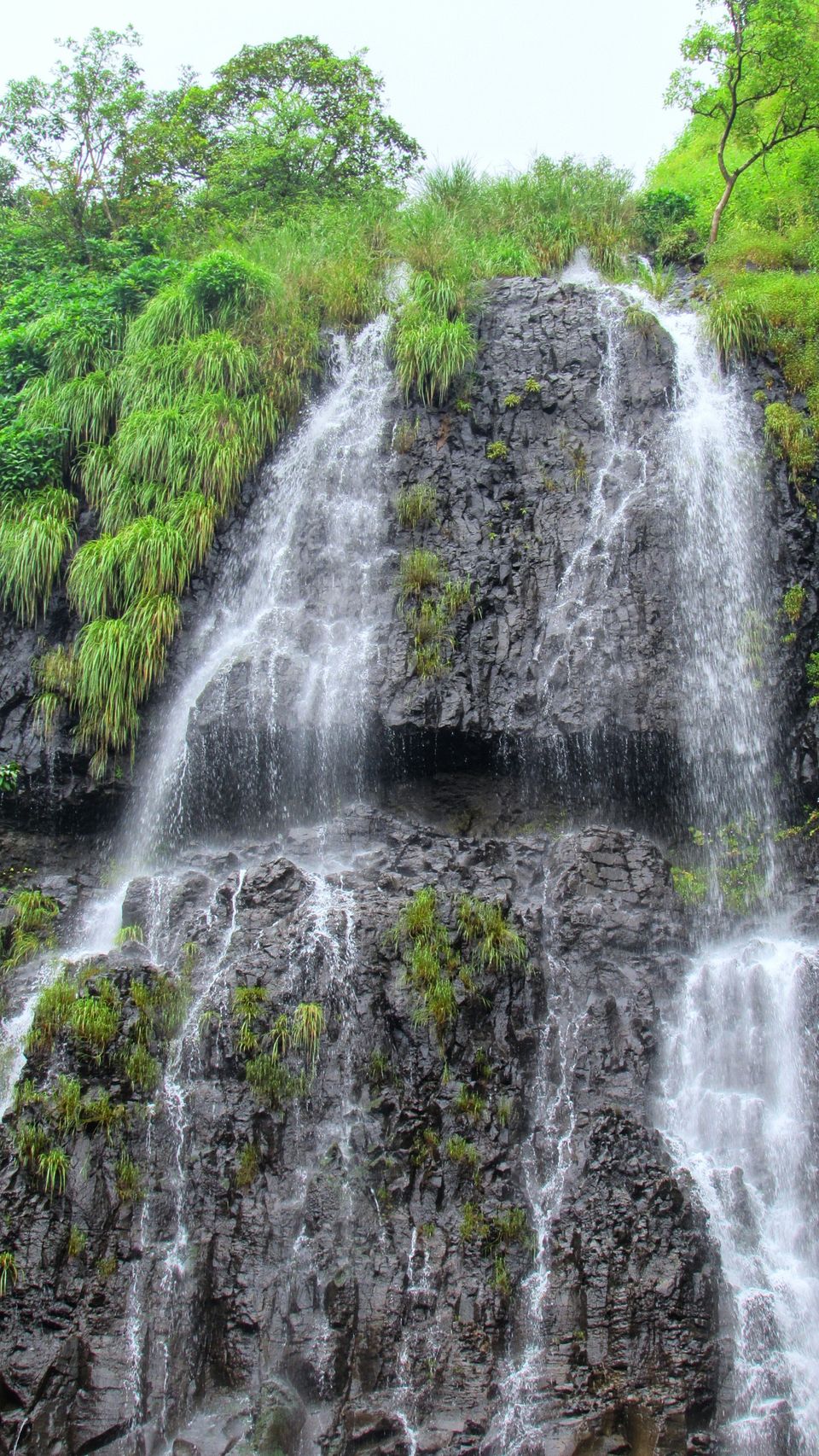 And to quench your thirst and feed your tummy, there are around 8-10 stalls across lined on the edge of the roads , that serves some of the most simple yet mouthwatering stuff like Maggi, Omlette, onion Bhajiyas, bhutta (corn cobs), eggs and of course chips, tea and coffee. . Even on a sunny afternoon, the weather was pleasant & we didn't feel the need for the AC in the car and for most of the journey through the Ghats, we enjoyed the natural breeze and charged ourselves with fresh air for the rest of the journey.
Just before one approaches the waterfall, there is a place called Sunset point from where you can get a breathtaking view of the Amboli Ghat.
Though it was very tempting to spend more time, we still had a destination to reach and it was still another 3 hours drive at a minimum to Goa. So, we moved on hoping to see more of this place on the return trip.
Arrival in Goa
After successfully navigating the Amboli Ghat, we drove through Sawantwadi and reached Goa. A gentle warning here - for people traveling by their own cars, its less troublesome, but for people traveling by hired vehicles, they may be asked to stop at various points while entering Goa, to check for tourist permits and so on.
Finally, after a long drive spiced with a lovely dose of greenery, scenic locales, fresh clean air, and unnecessary time spent on permit checks and document check by the authorities and the usual urban traffic of a city, we reached our resort at 1930 hrs. Although towards the end of the journey, we were a bit eager to reach the resort quickly, there were no complaints of tiredness or leg cramps. It was a journey which was something to cherish. Who knows, this might just be the beginning of many more road trips on the horizon.