Being a foodie my better half did research a lot to know the best places to eat in Pune and finally one fine Friday evening we started our journey. During our stay we visited various restaurant , cafes, tea and milkshake joints. Below are the details of places that we liked the most.
1. German bakery:
This cute little palace is famous for it's breakfast menu. We didn't regret walking almost a kilometre to reach there. They have a nice covered sitting area outside. We tried mushroom spinach omelette and assorted fruits with yogurt. The omelette was freshly prepared and served hot. The yogurt was thick and delicious. We packed some honey lemon tart as well while leaving and thought of enjoying it later.
Speciality: Breakfast, Cakes Price for 2: 600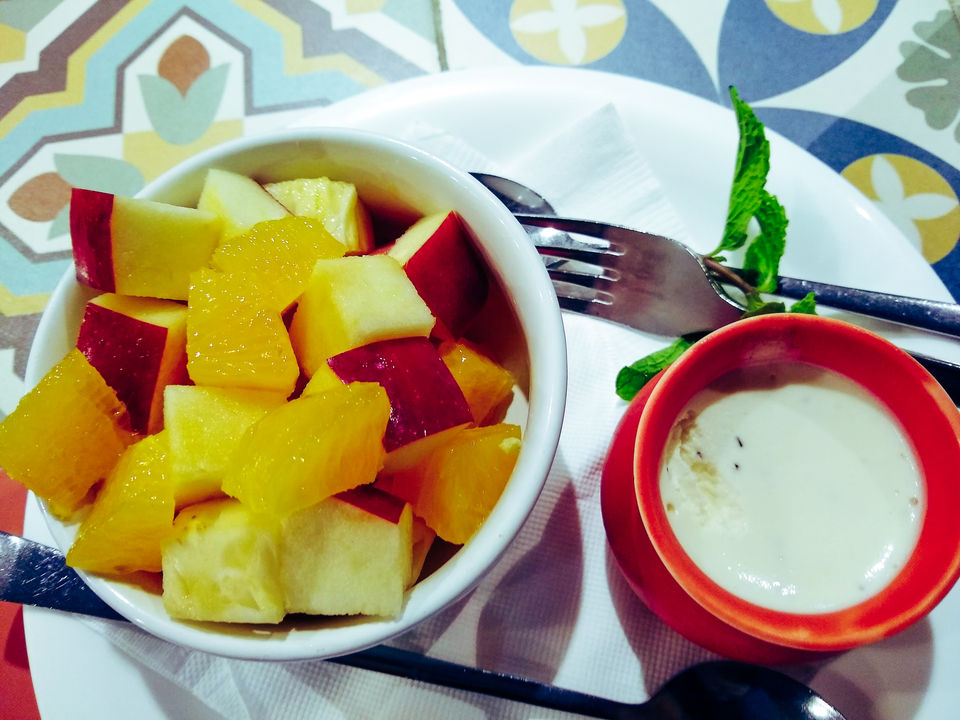 2. Amrutulya Tea:
This place serves probably the best tea in the city (we did not try anywhere else, ha ha..). It was really crowded when we reached and it took some time to finally make it to the counter. But once you take a sip of that thick flavourful tea, you realise that it was worth waiting. Personally, I found it really sweet, as I do not like sugar in my tea. But for a true tea lover it surely is a paradise.
Speciality: Tea Price for 2: 20
3. Sujata Mastani:
If you are not a big fan of tea, Sujatha Mastani is just opposite, serving different types of milkshake. Most recommended among all is mango Mastani. The thick mango shake is surely divine on a hot summer afternoon. You can try other shakes from their menu too.
Speciality: Mango Mastani Price for 2: 150
4. Bedekar tea stall:
This famous breakfast joint is known for its freshly made Misal pav. The peppery hot tangy gravy with bread is a perfect example of spicy Indian food. In fact this was so refreshing that even now while describing, I am getting little water in my mouth!! This place is a must visit if you are fan of spicy food. Don't worry, they have milk shakes as well to cool you down.
Speciality: Misal pav (Note: for Breakfast only)
Price for 2: 200
5. Shabree restaurant:
This place is famous for traditional Marathi Thali. I would like to mention that, it is little costly compared to all my recommendations before. However I guarantee that you will not regret trying it. They will serve you a full course Marathi meal with all possible options and I bet you will be tiered finishing all of that. I am not sure if they have any ala carte option, as we did not try looking for it.
Speciality: Marathi meals Price for 2: 1000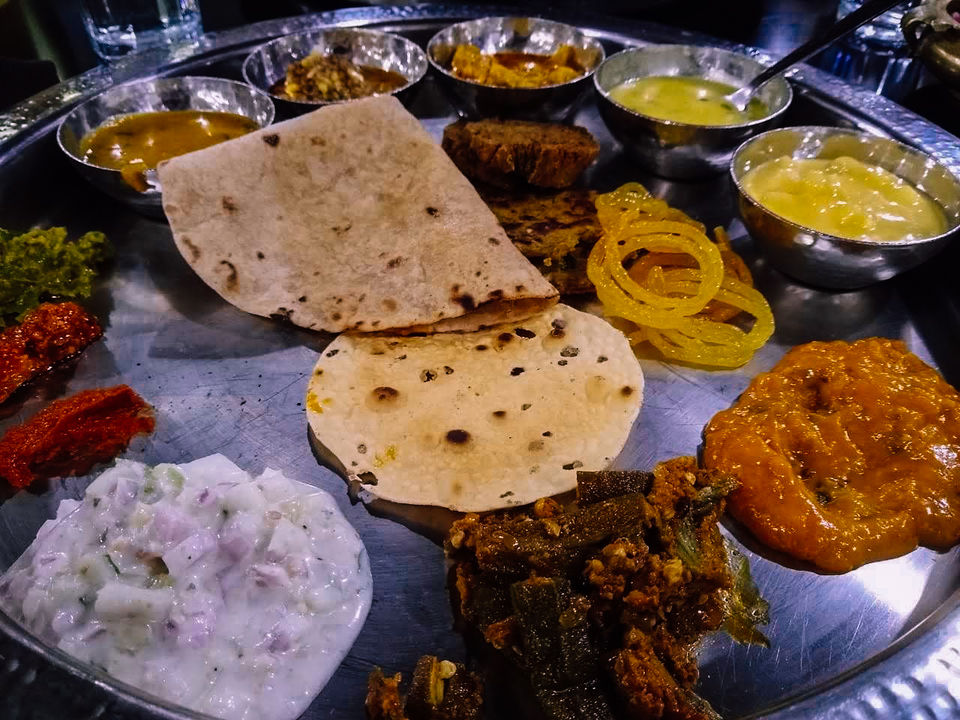 Special mention of food joints at SinGhgad Fort
Sinhagad fort(Singhad) is a popular weekend destination for many locals. You can follow the walking trail and hike to reach the fort. There are people from near by villages who actually cook local food and bring it to the top. After few hours of hike, we sat at one of these food junctions and ate bhakri, sabji with curd, prepared in clay pot. We loved the homely taste with cordial atmosphere, which is exactly the kind of relaxation you want after a hike.
Speciality: Clay pot curd Price for 2: 25