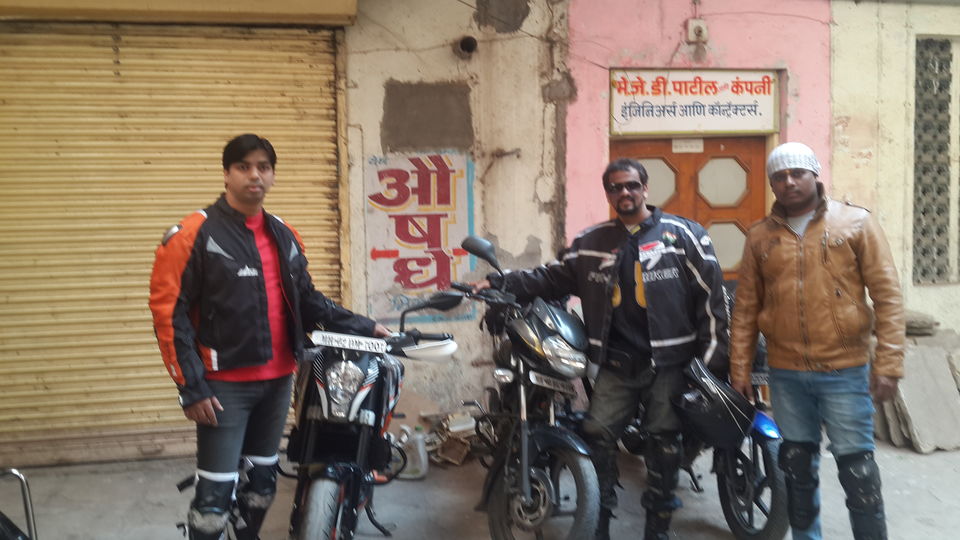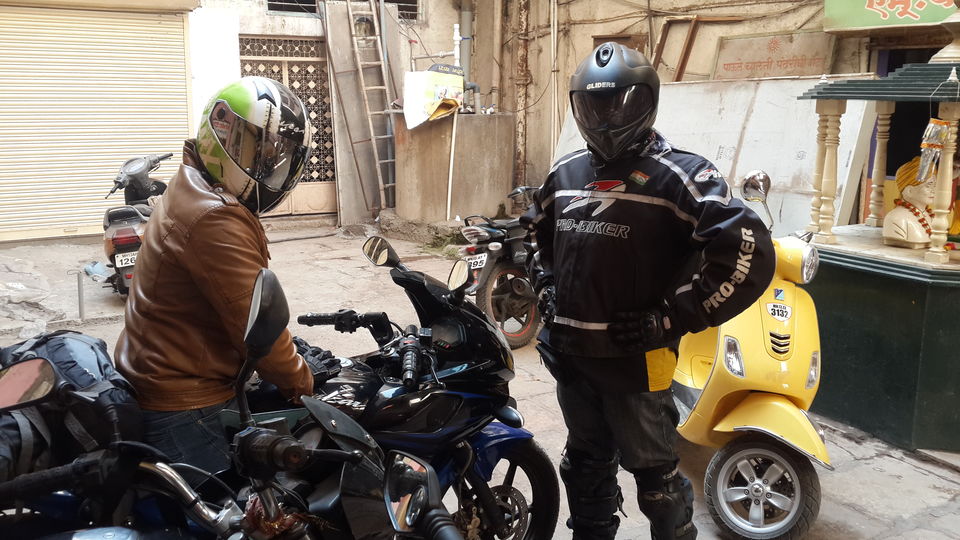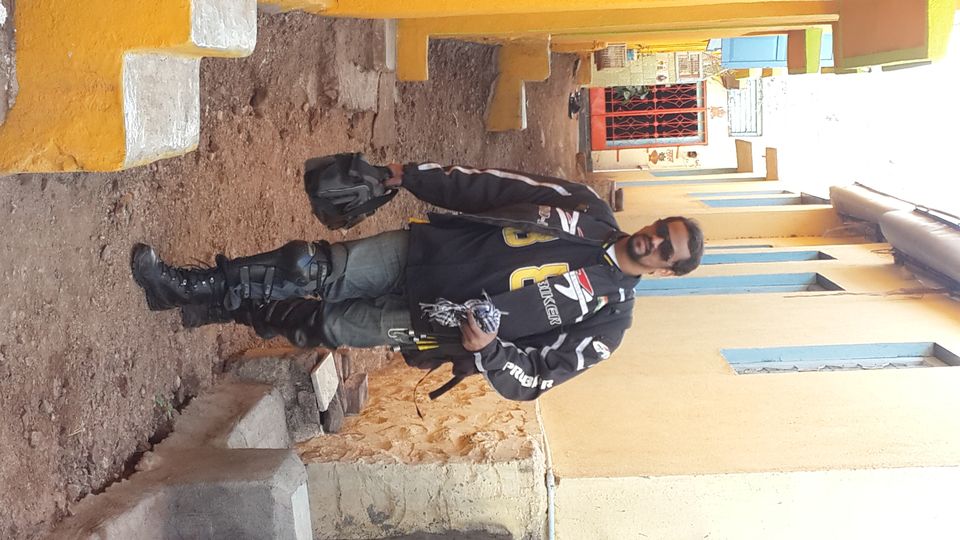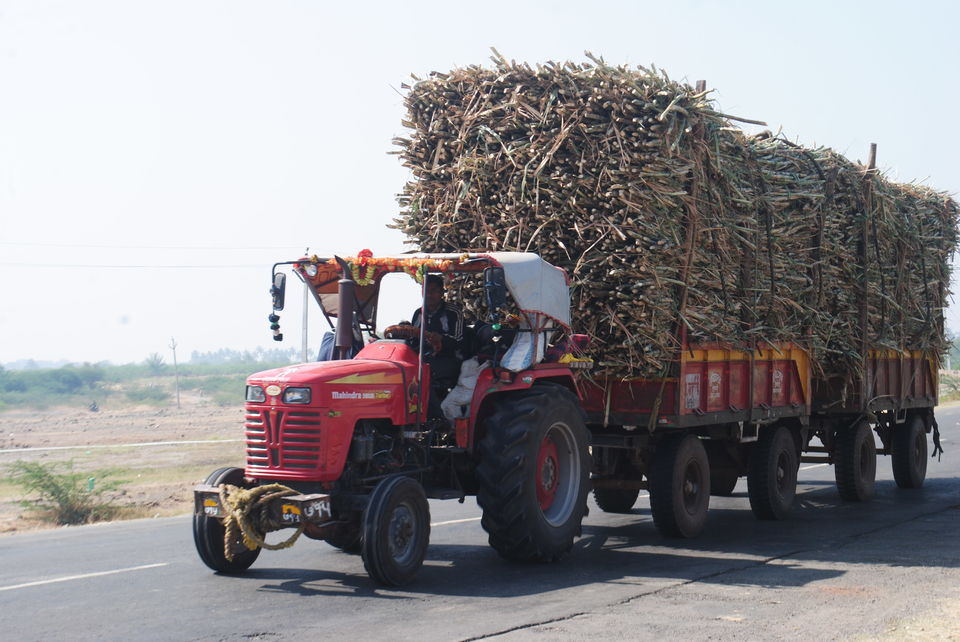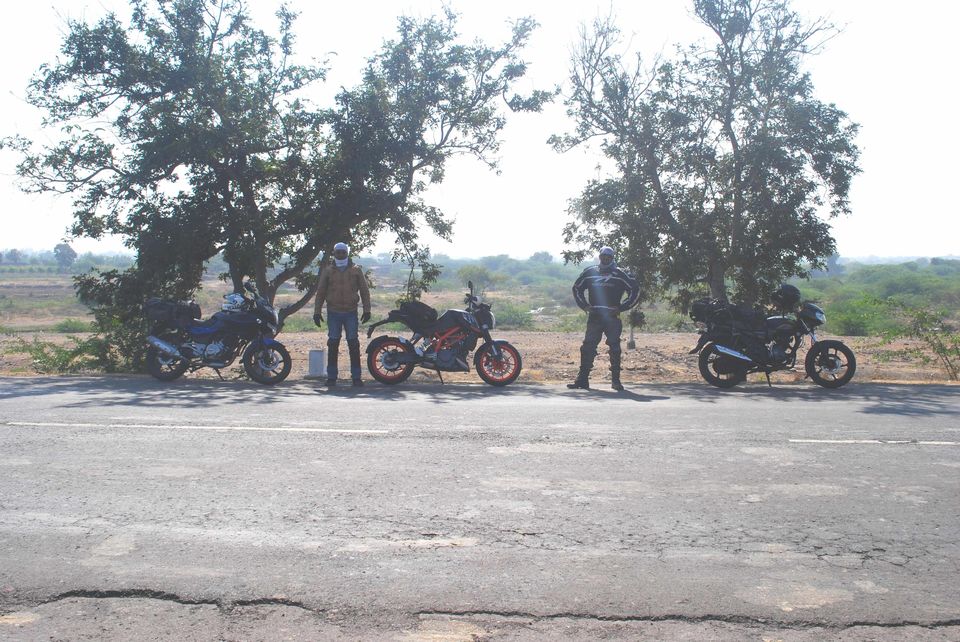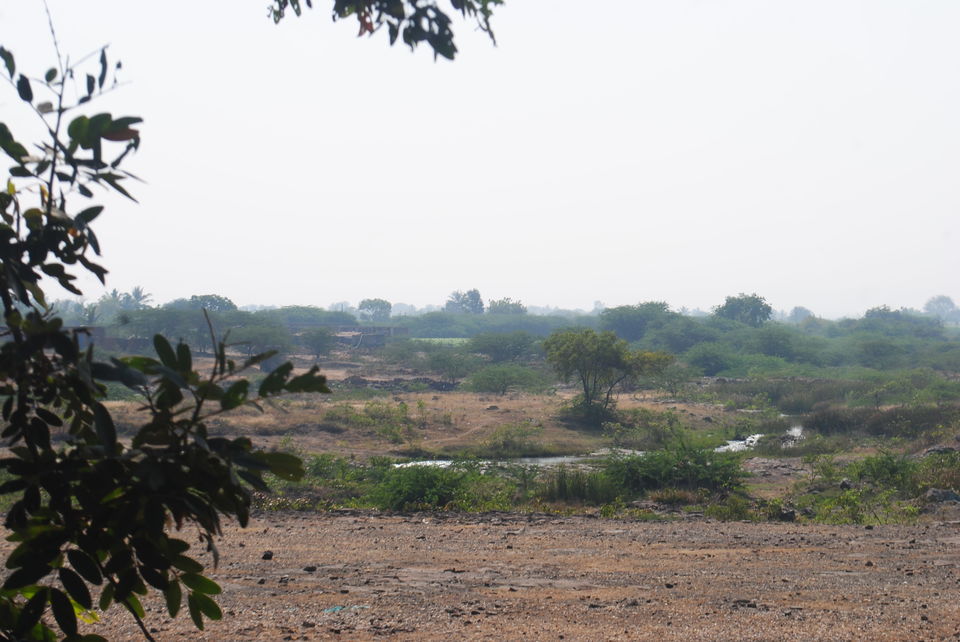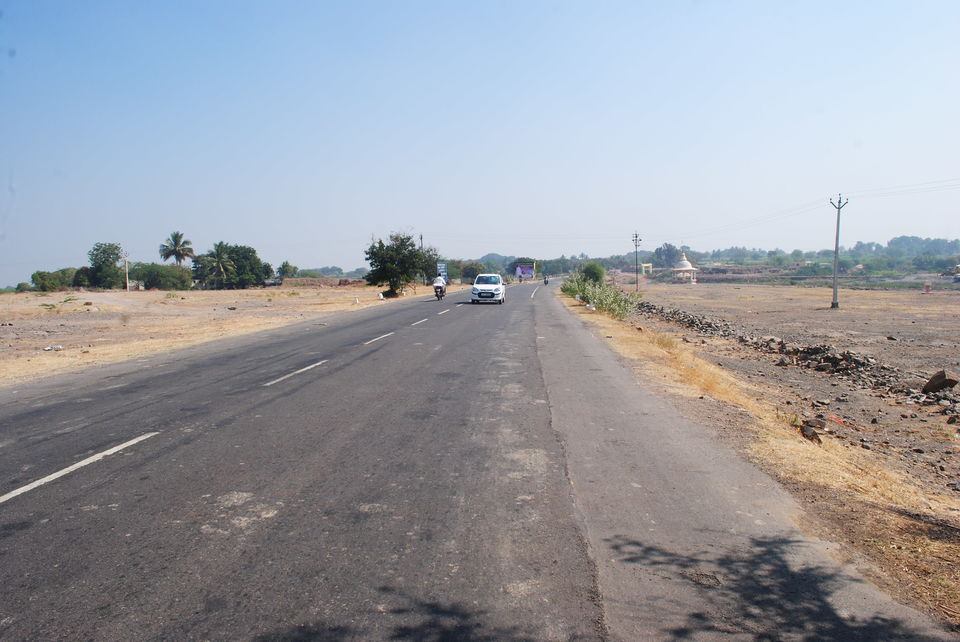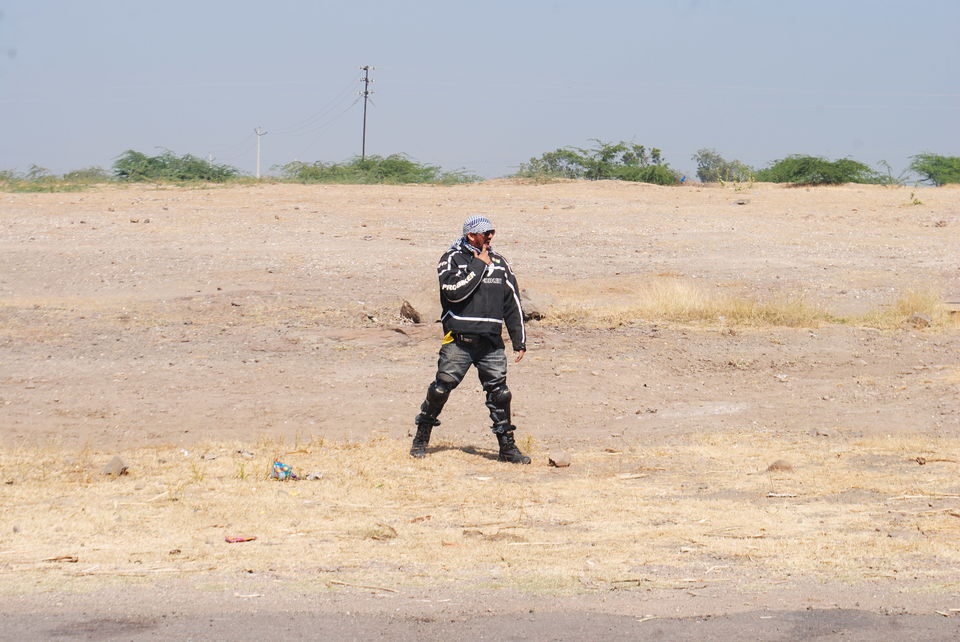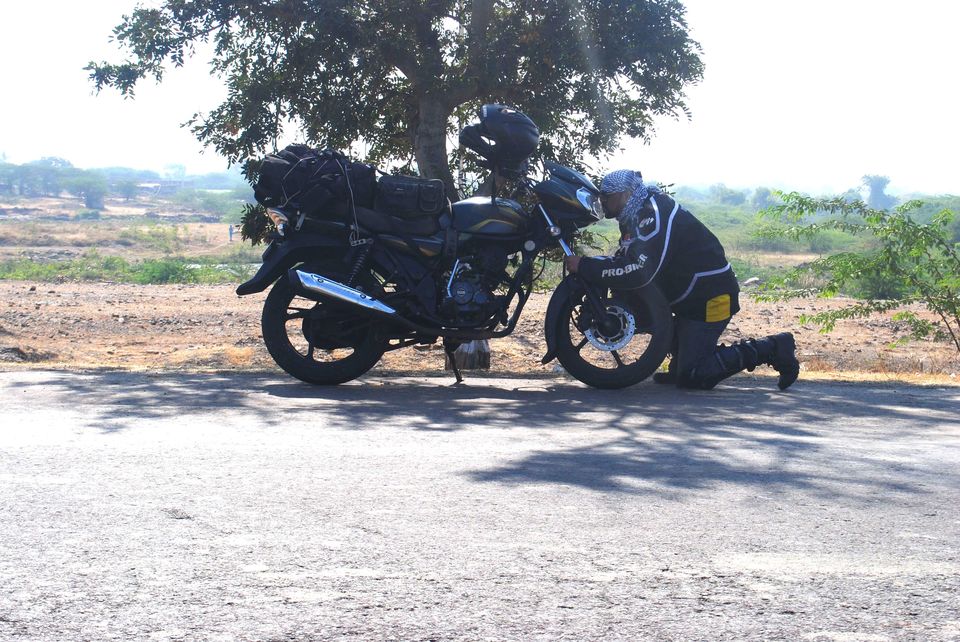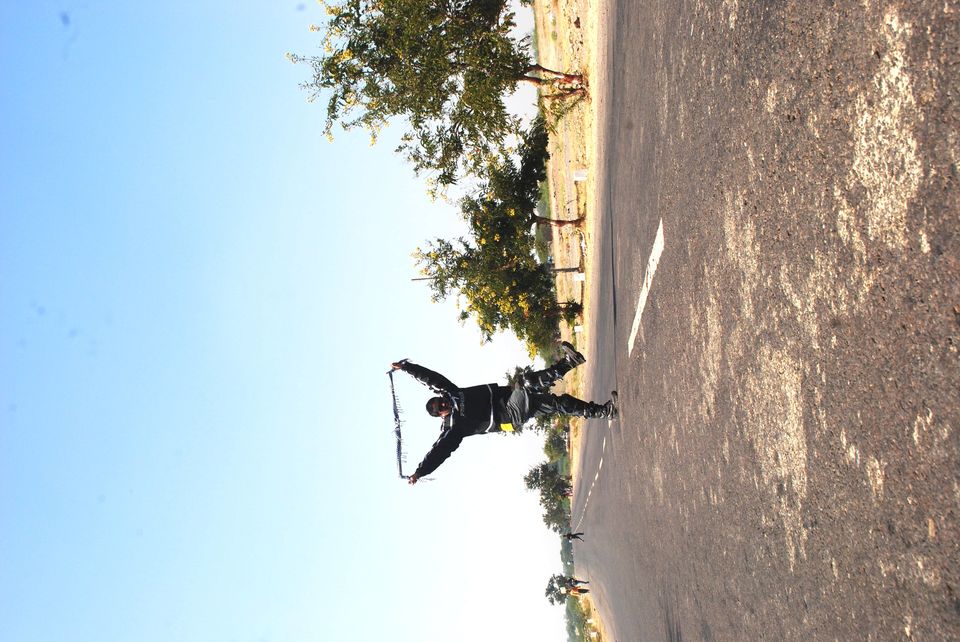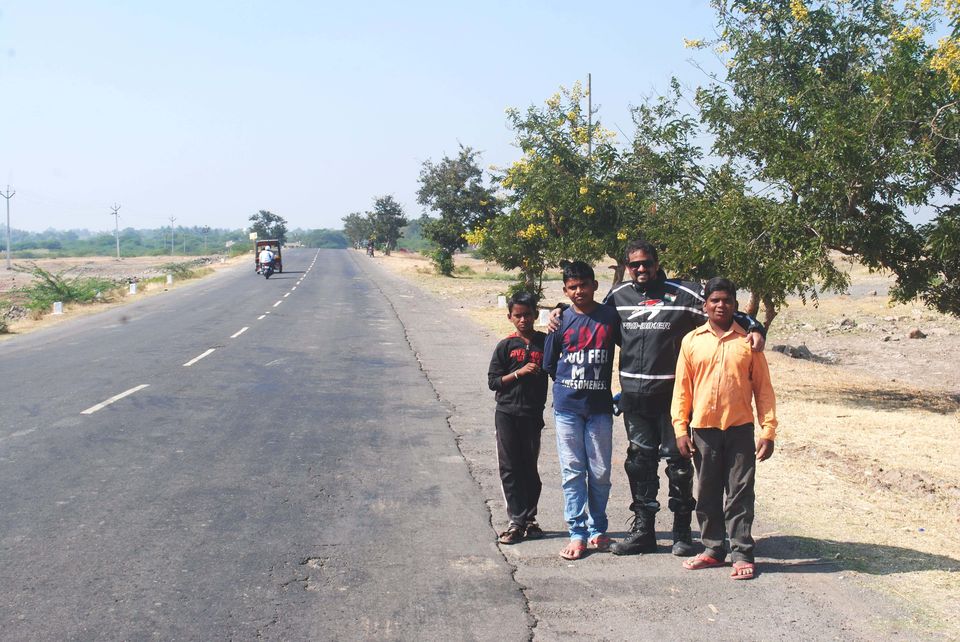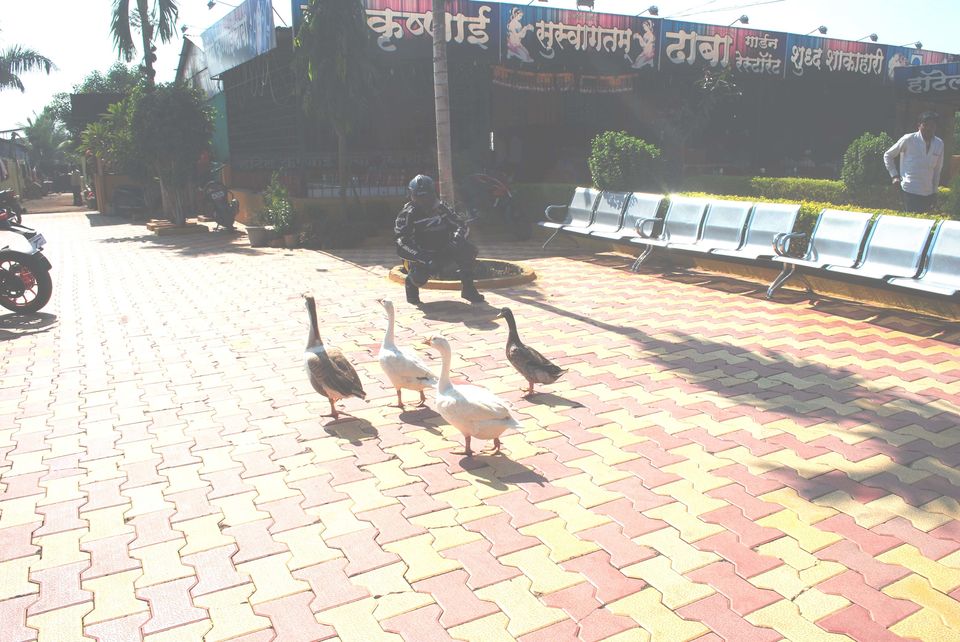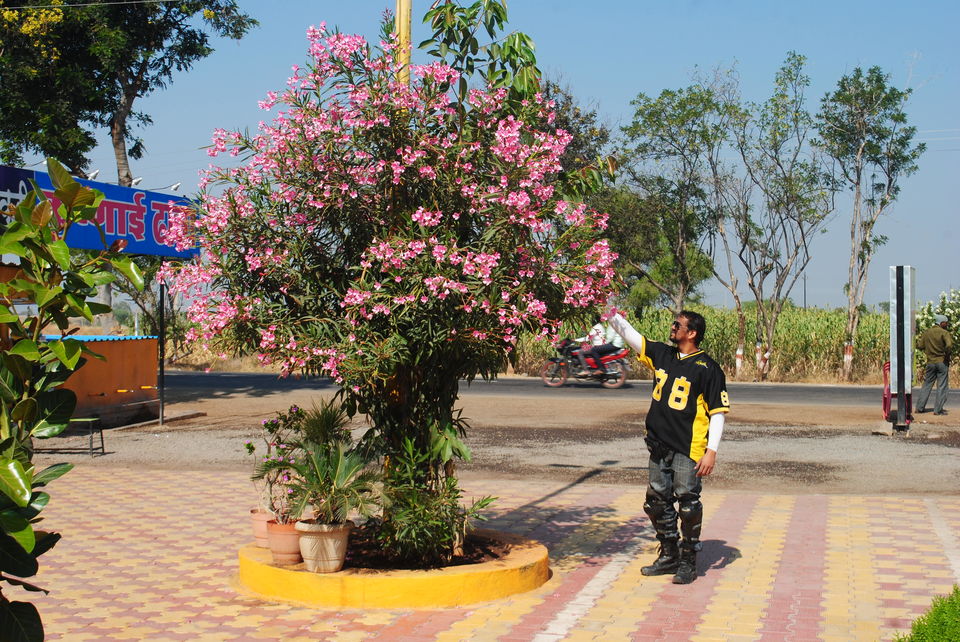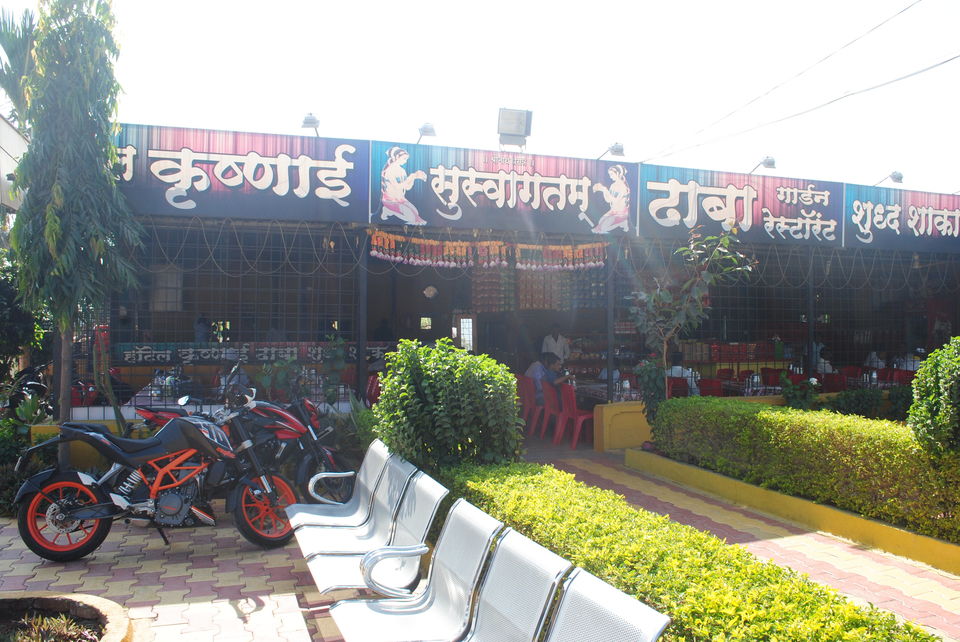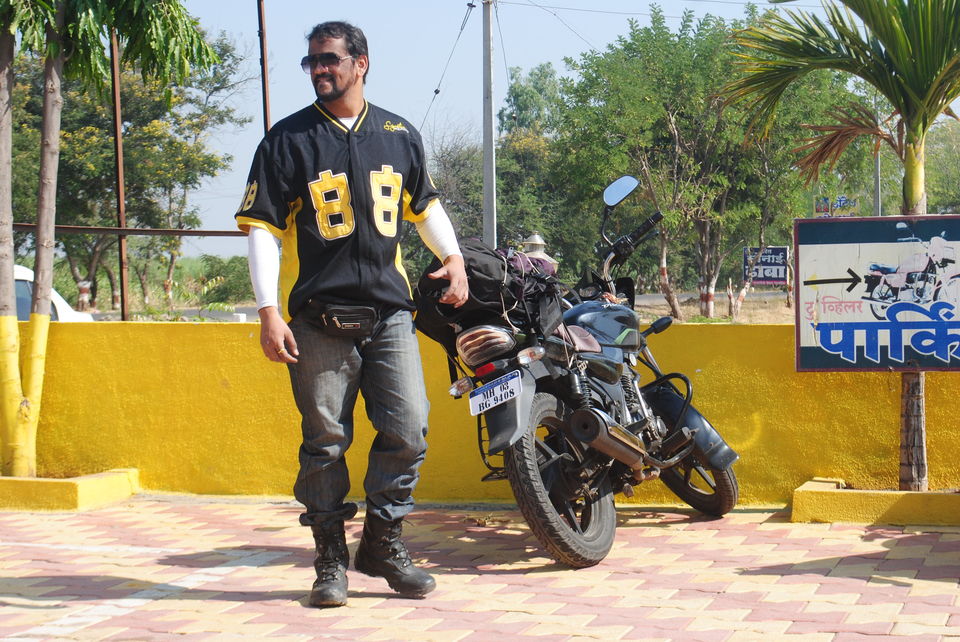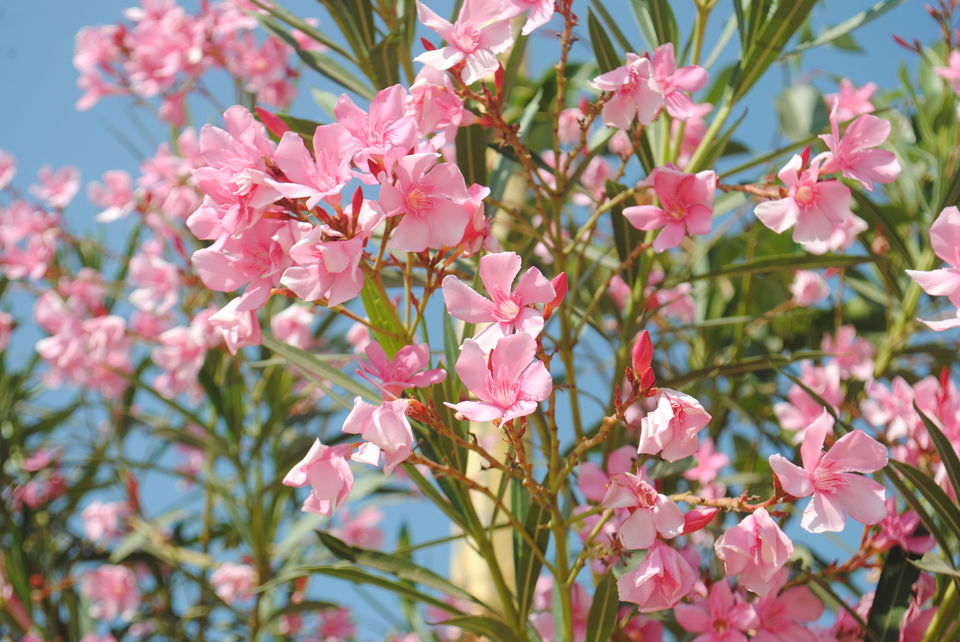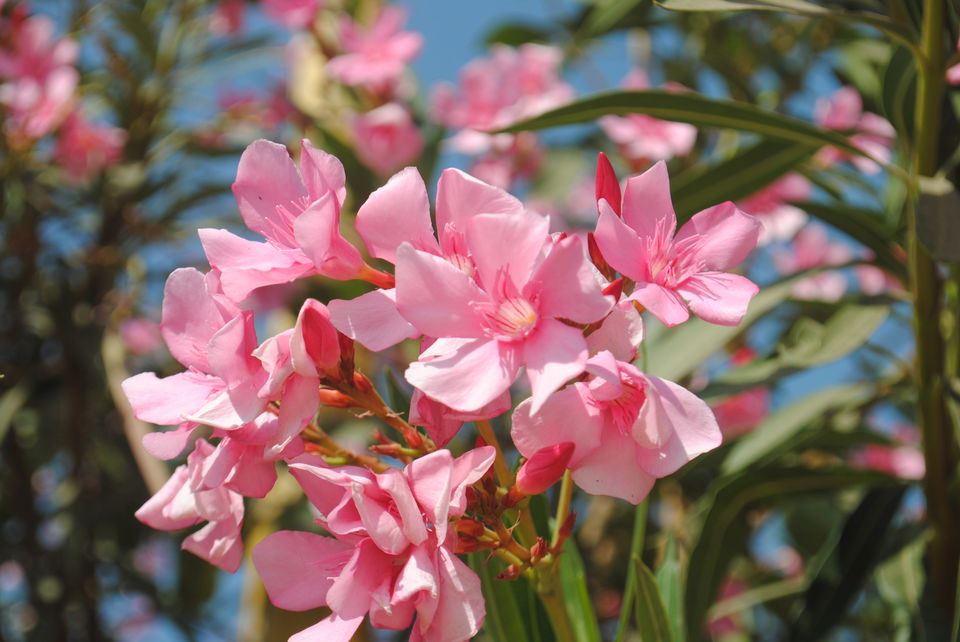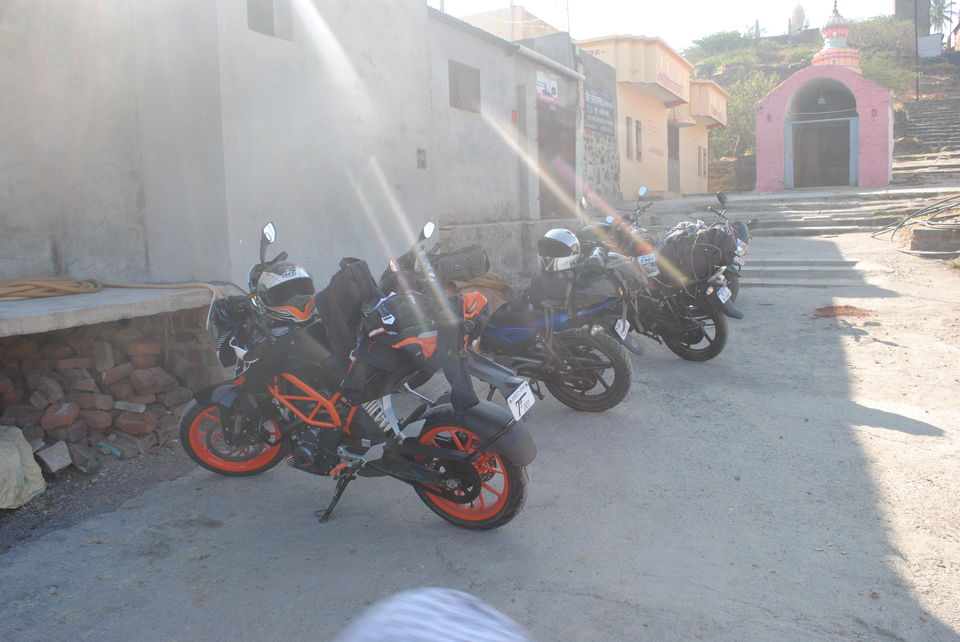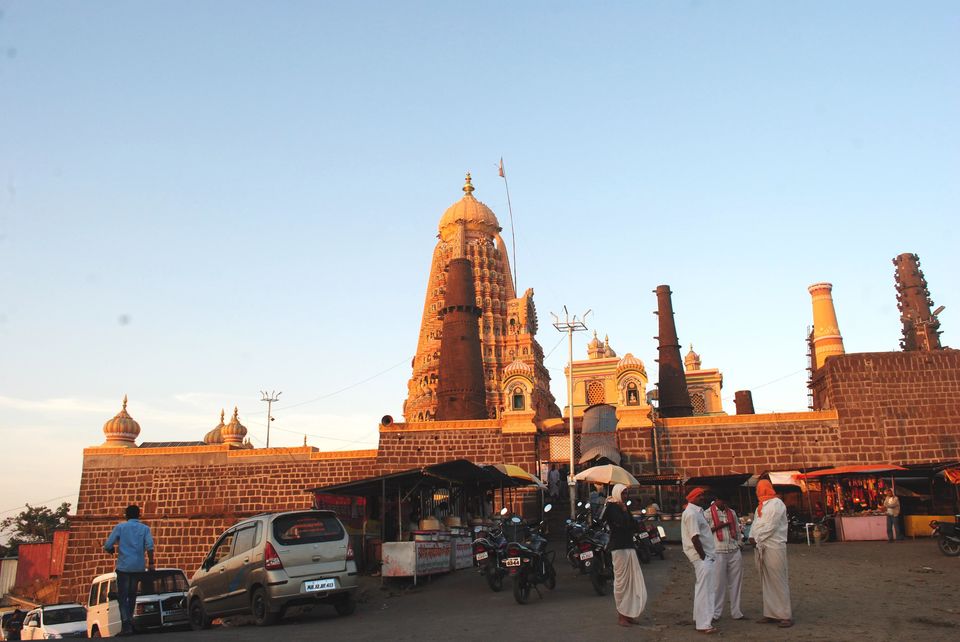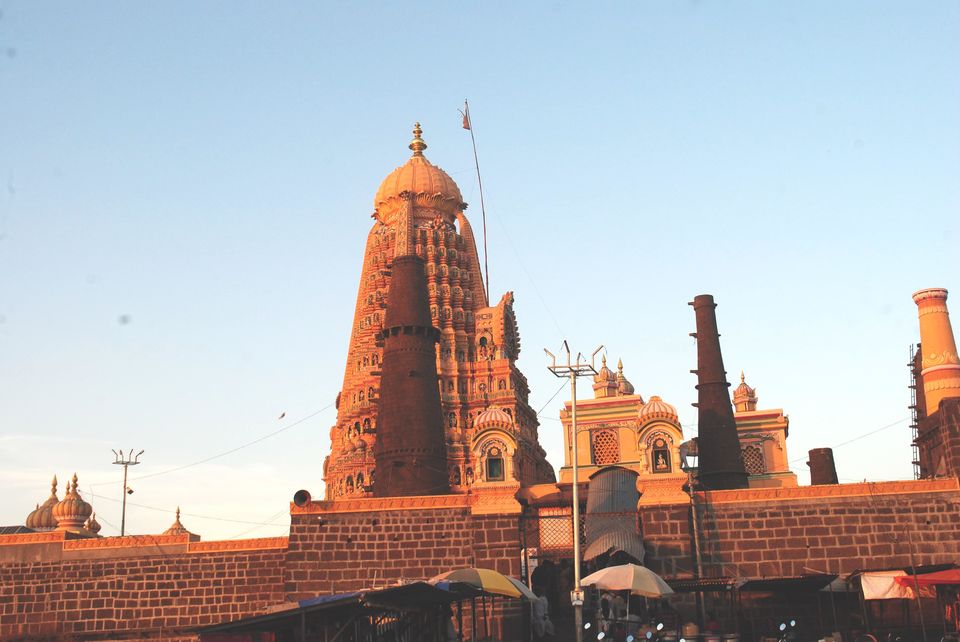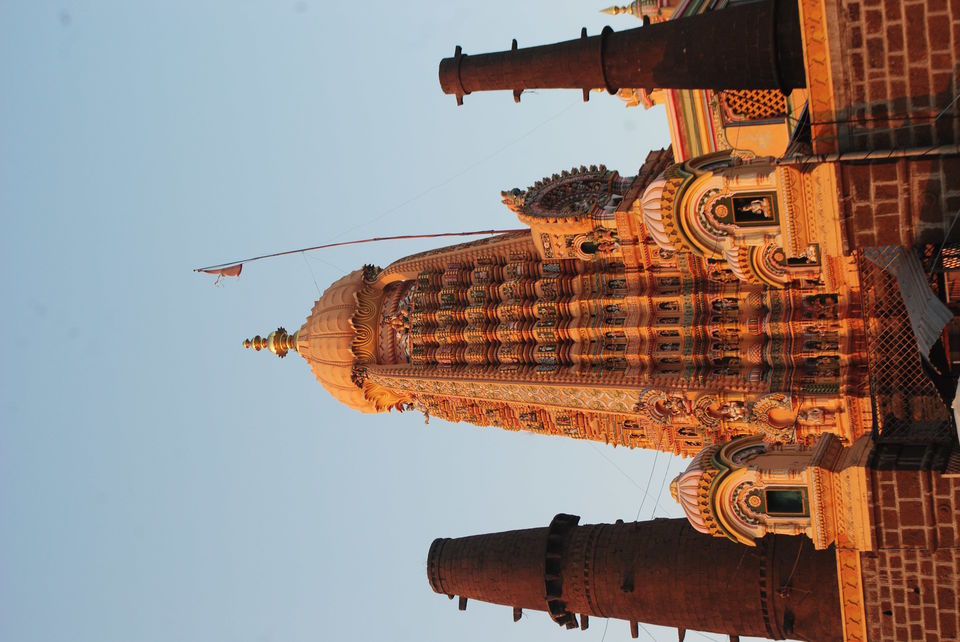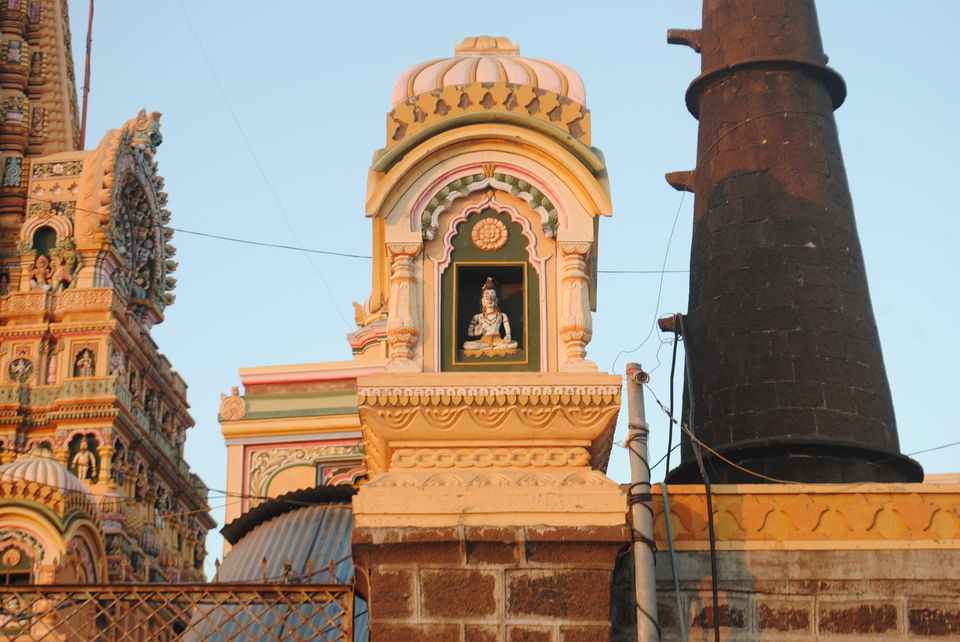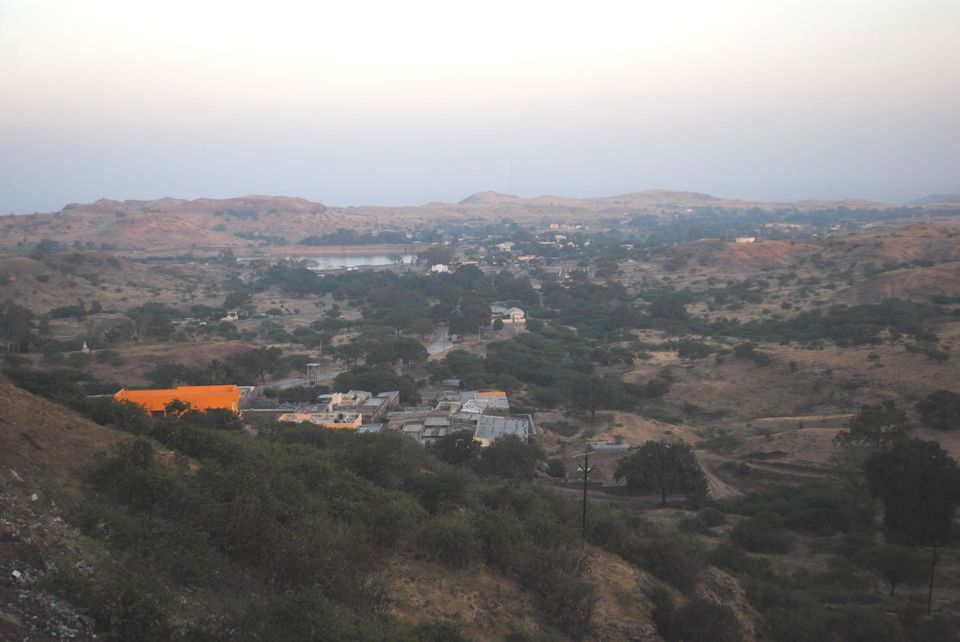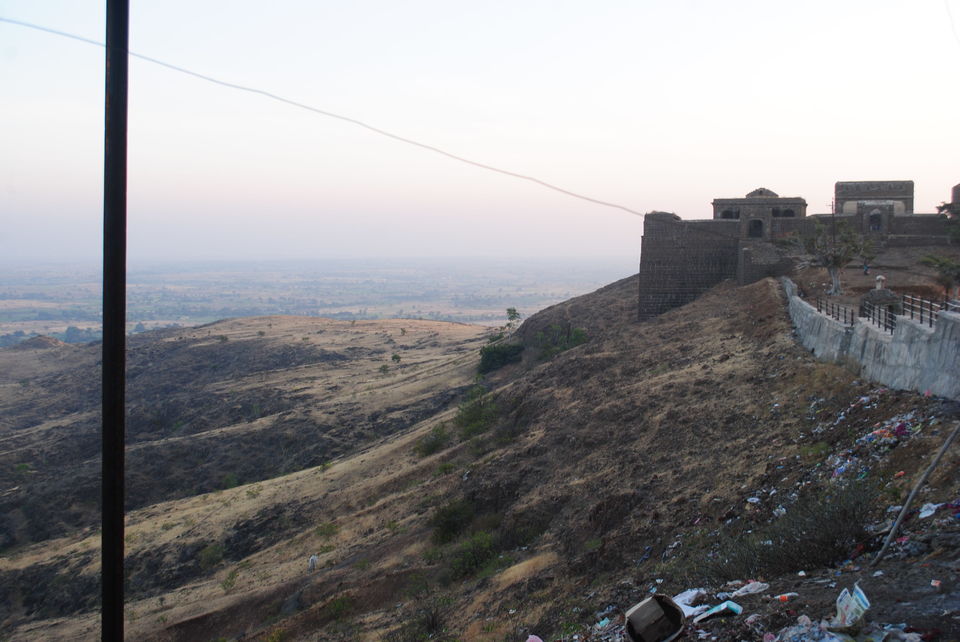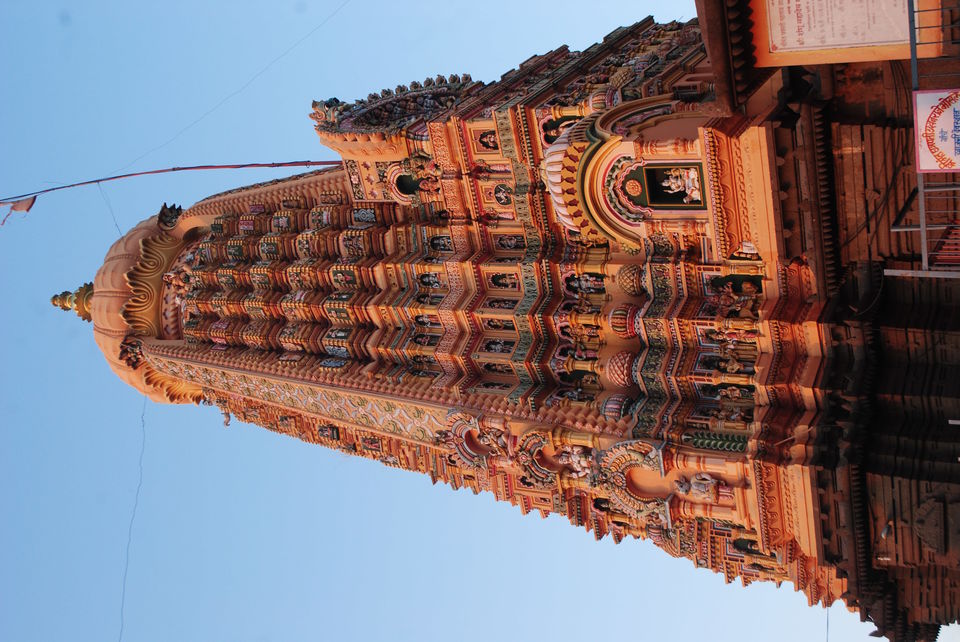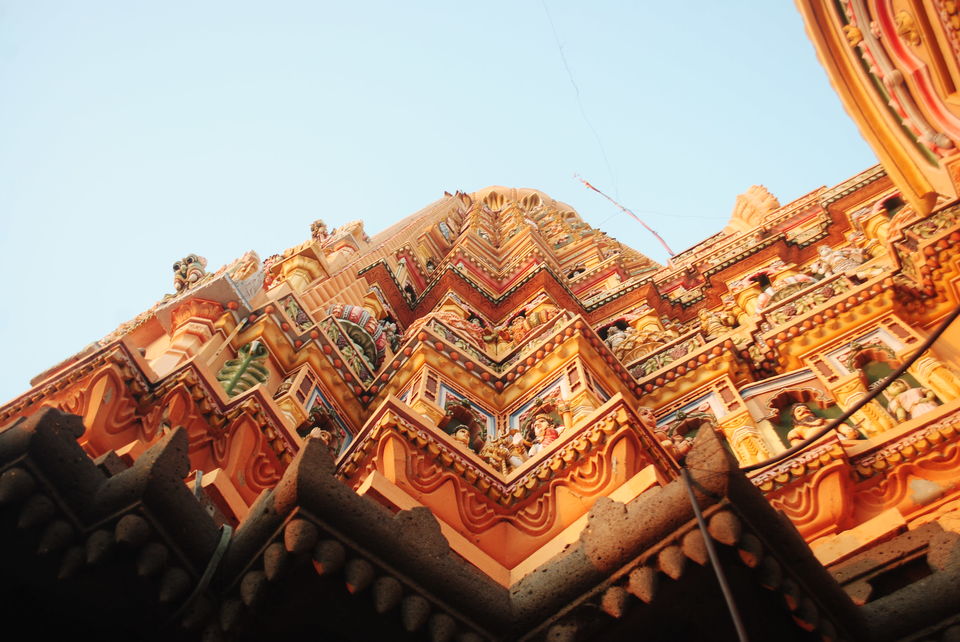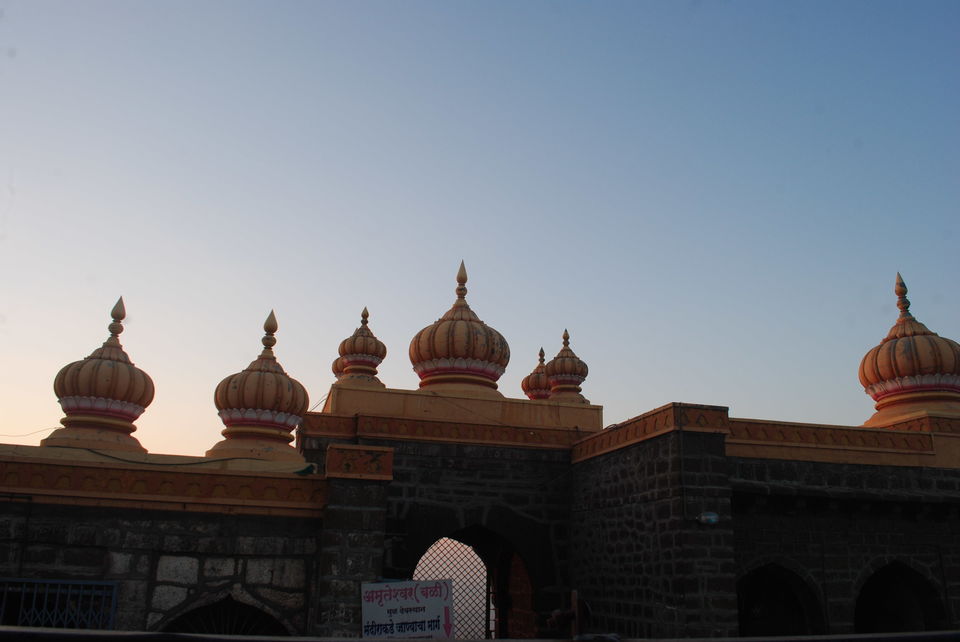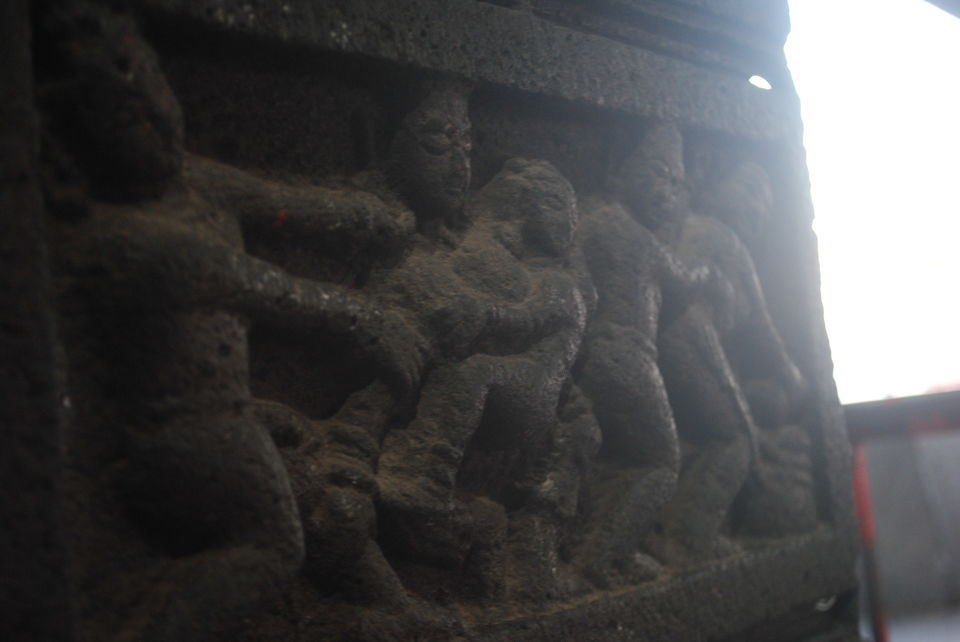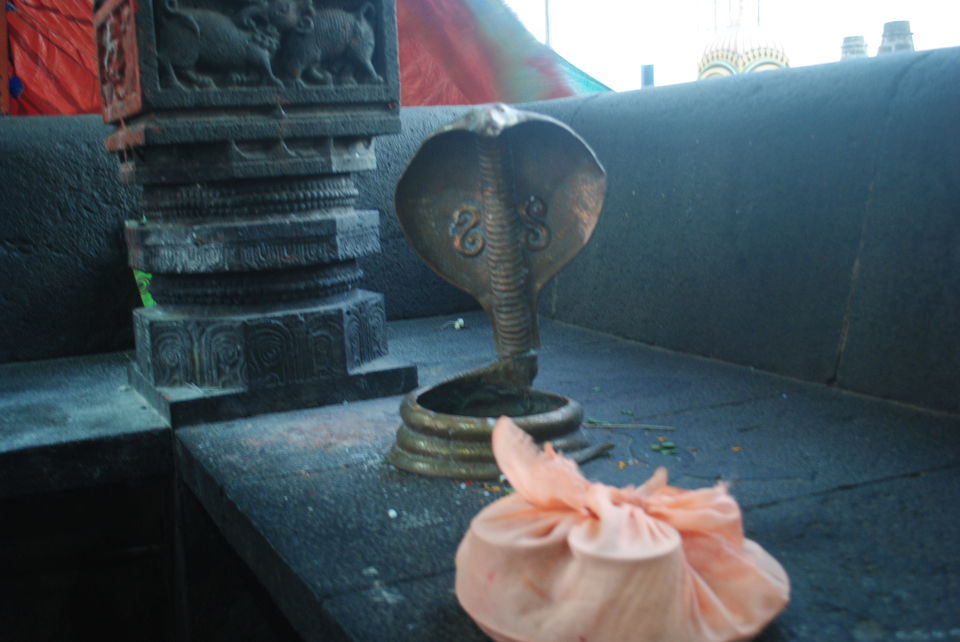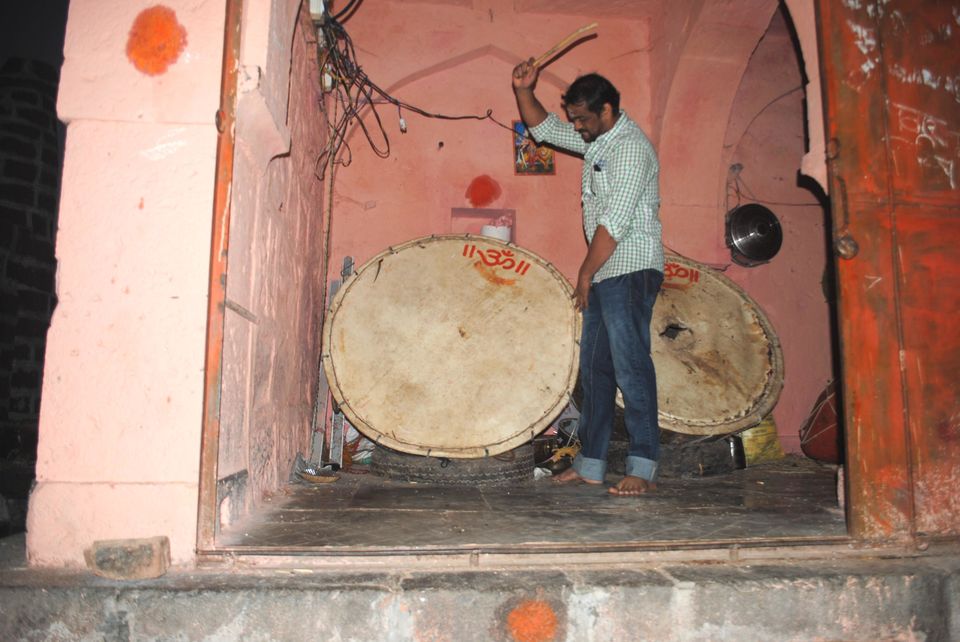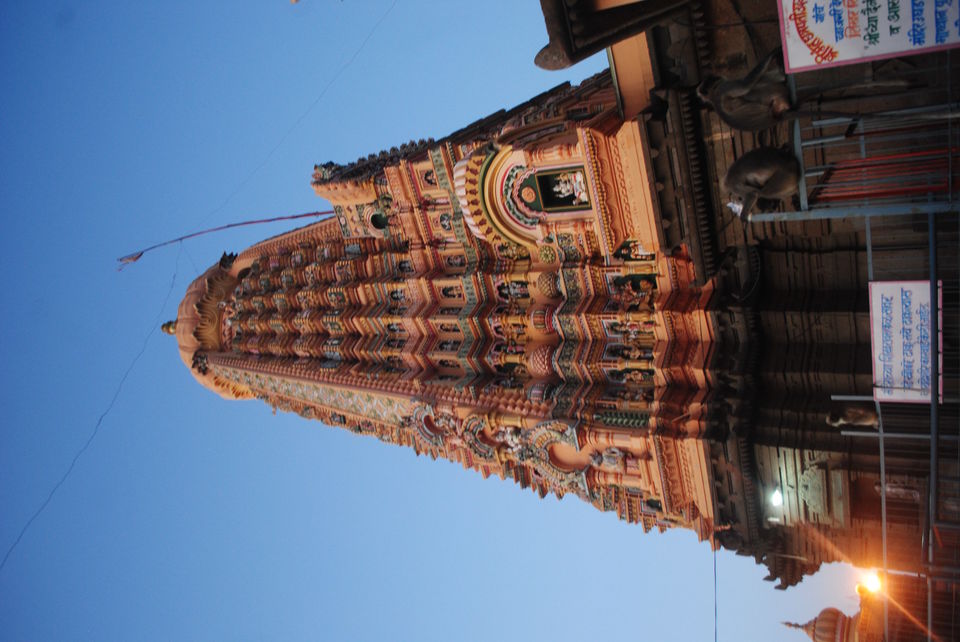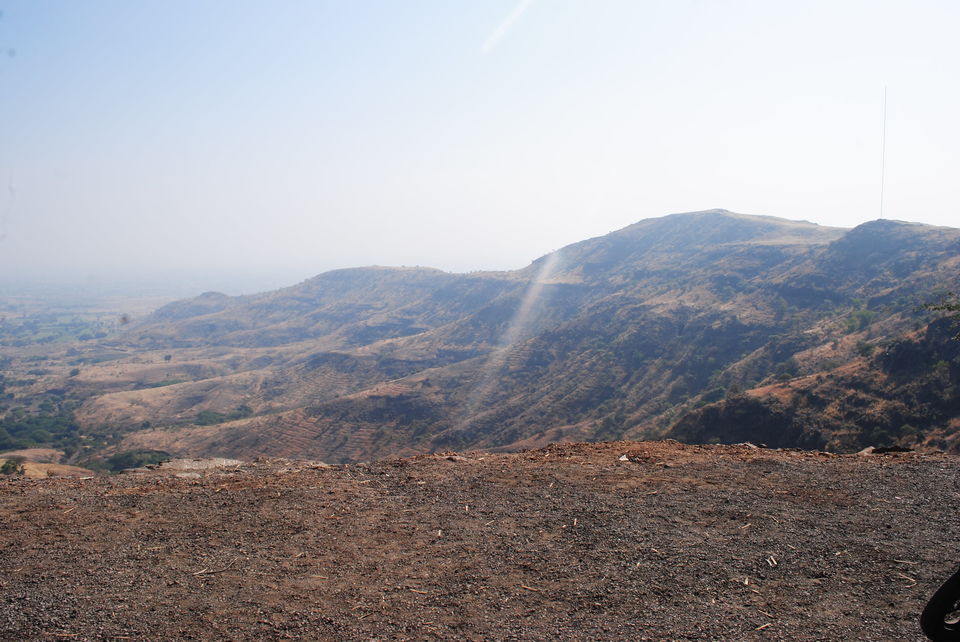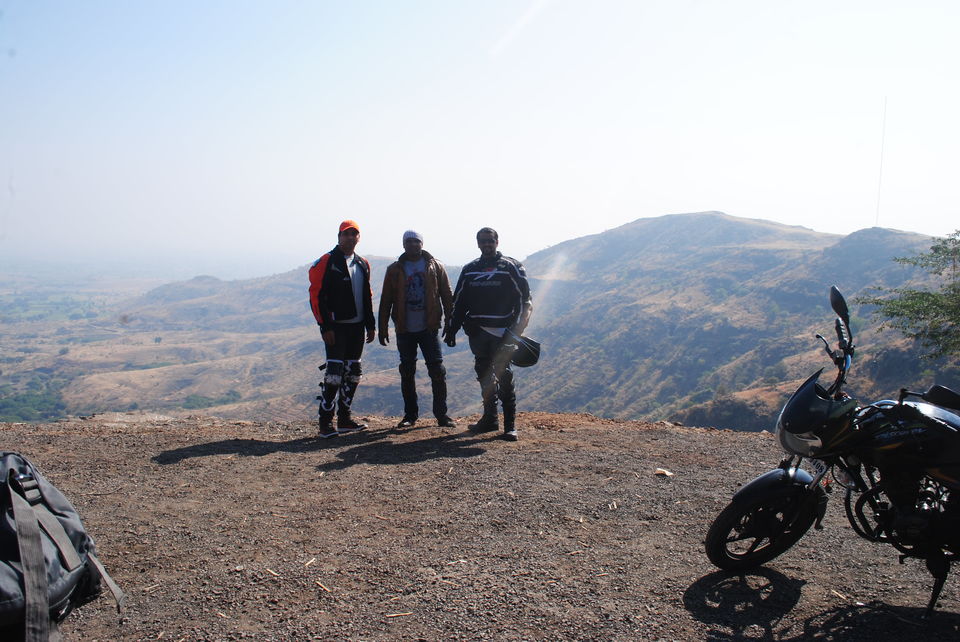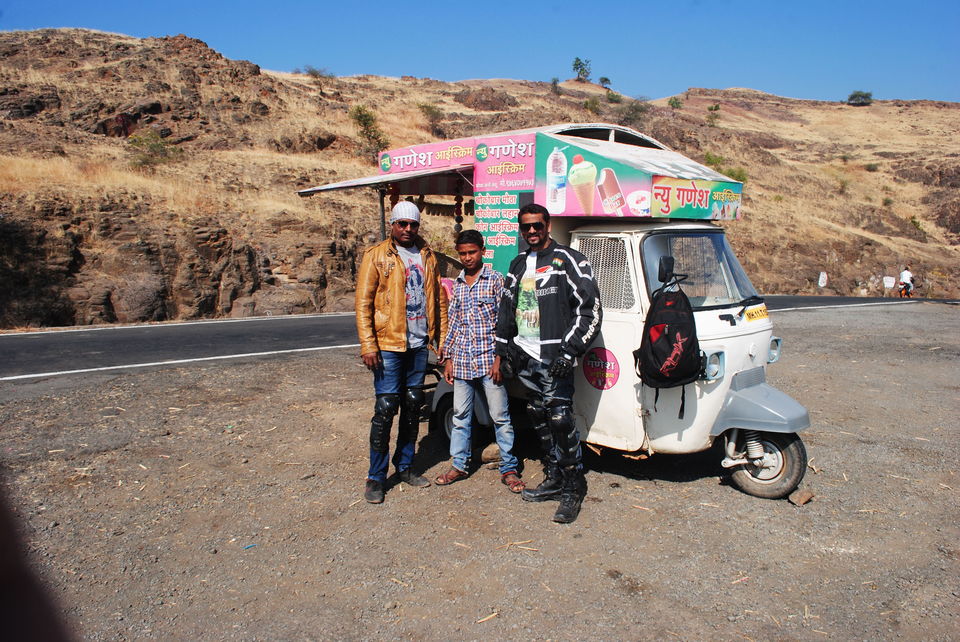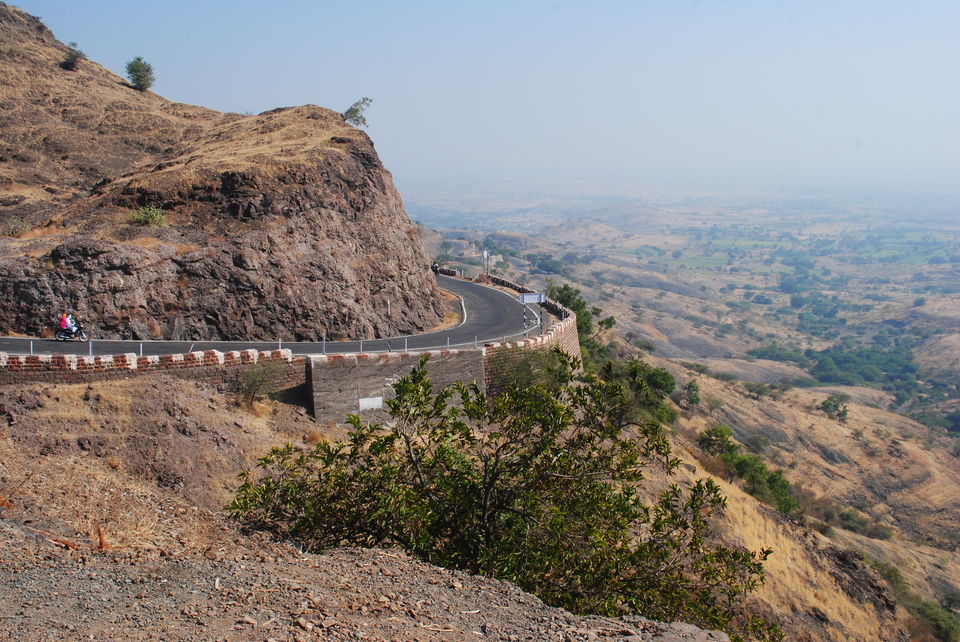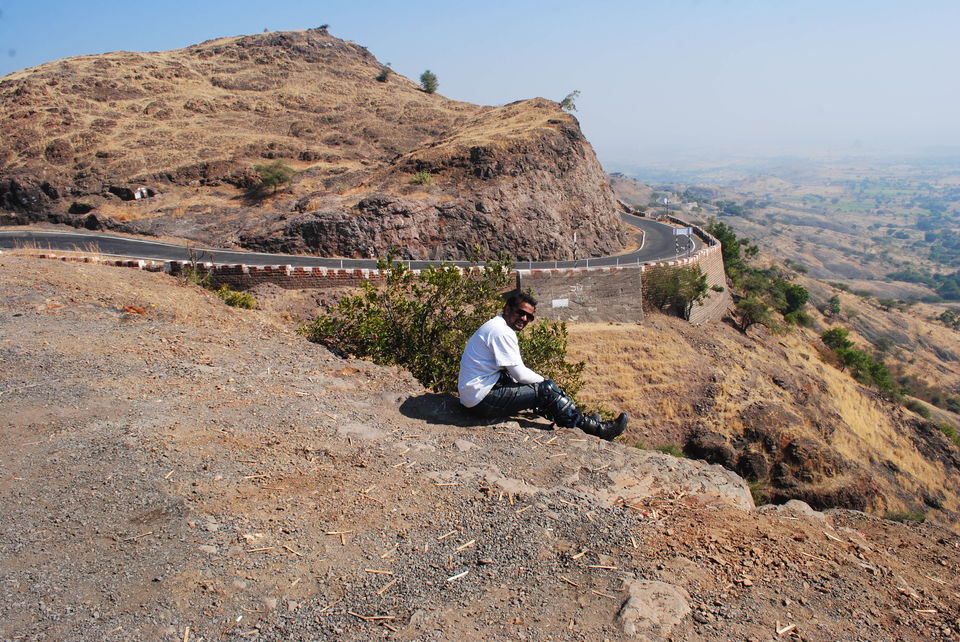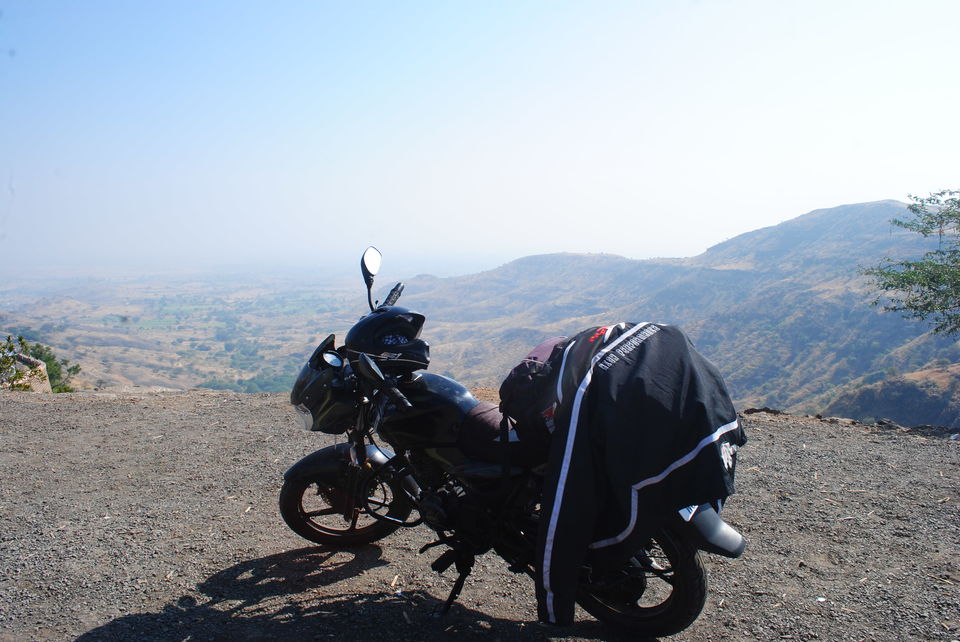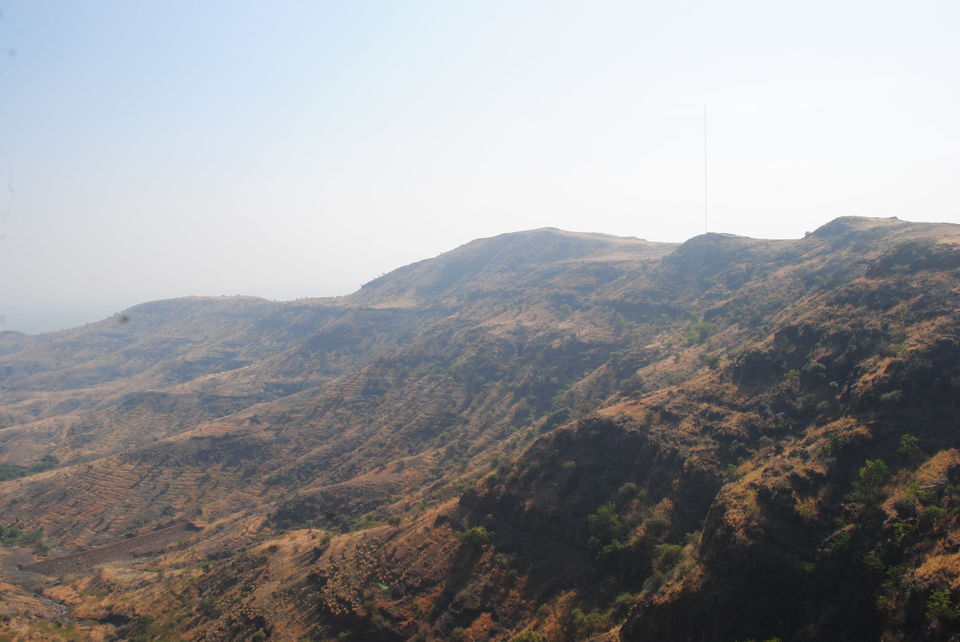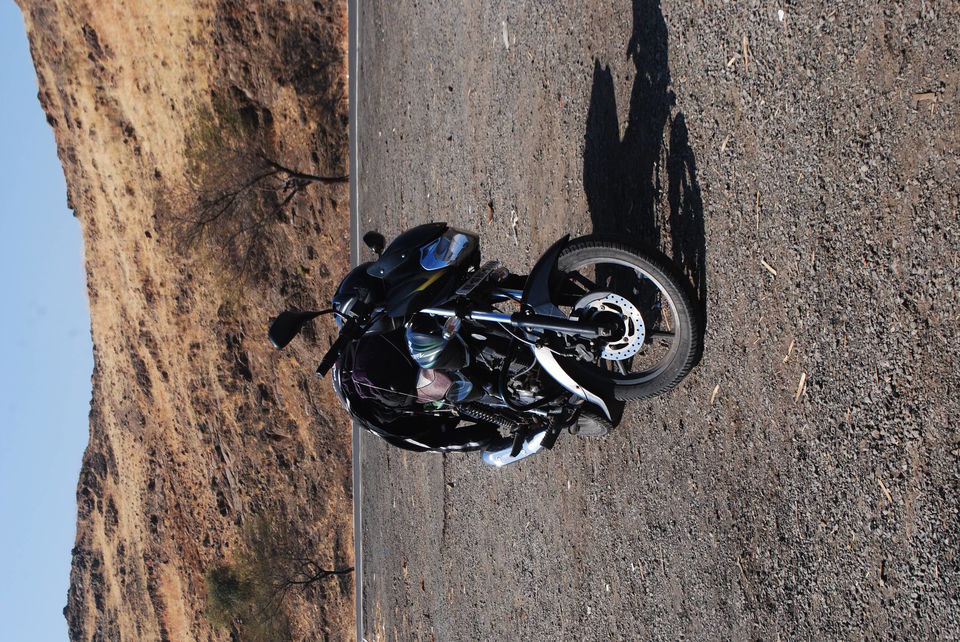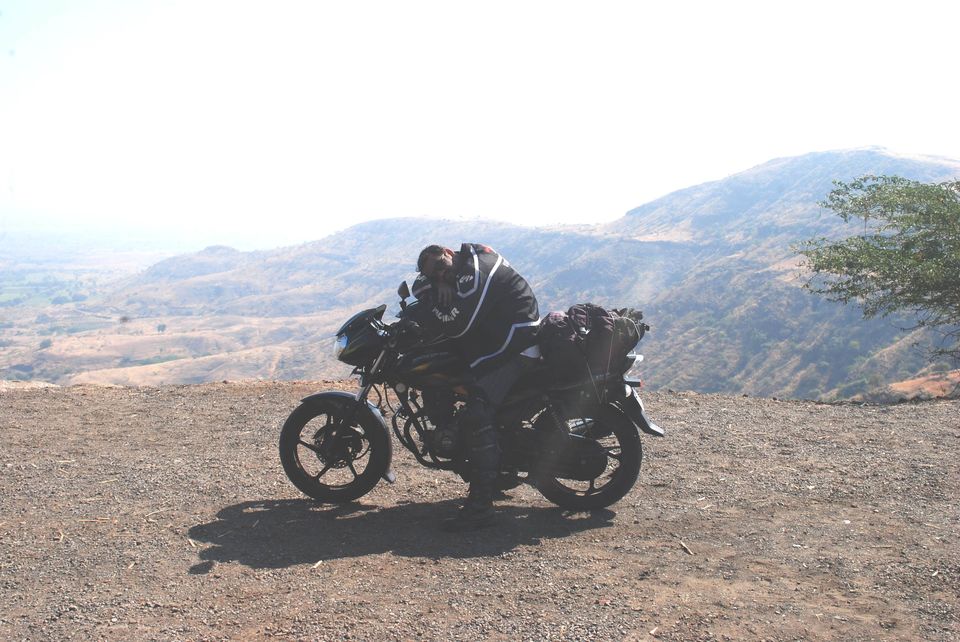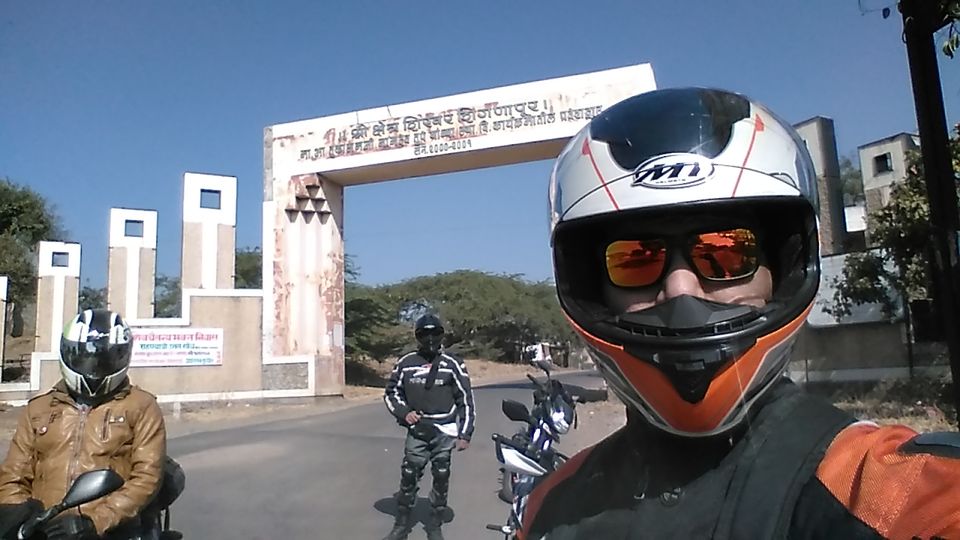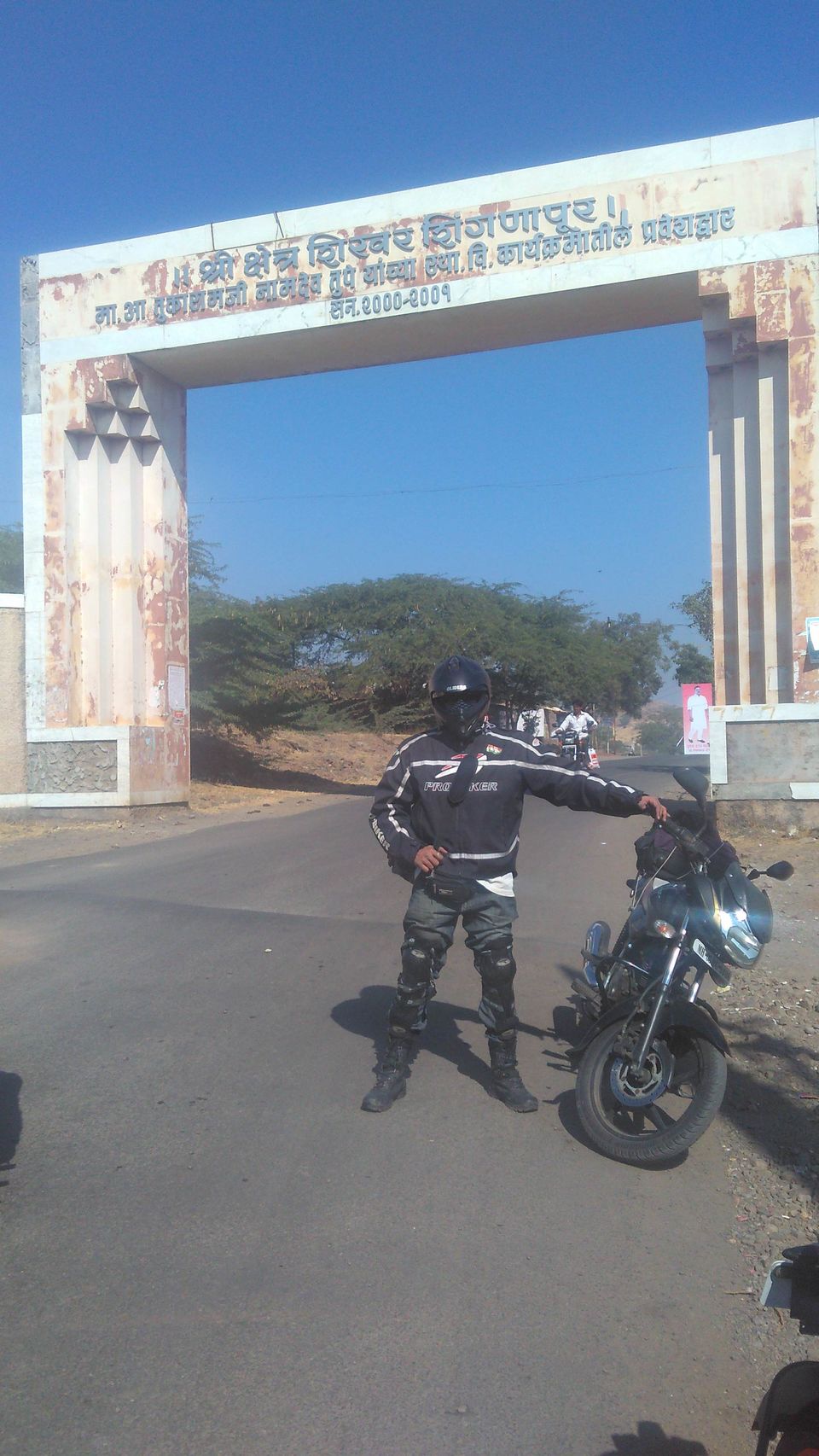 http://www.tripoto.com/trips/view/53497?published=1
…………………. Ride to Pandharpur, Maharashtra- Vitthal Rukmini Temple.…. continue, Day 3 & 4 (Day 1 & 2 uploaded on above link)
Day 3, 26th Dec. 2015- Pandharpur to Shikhar shingnapur:
The climate was in Pandharpur was very cold. So, we did not get up in early morning for next journey. We had good breakfast in Pandharpur and left for next destination at 11.00AM. Shikhar Singnapur to Pandharpur distance was around 90KM.
The next destination was Shikhar shingnapur. Shikhar shingnapur is famous for Lord Shiva Temple. It is in Satara district. It was very difficult for us to reach to Shikhar shingnapur from Pandharpur via GPS. So, we started to ask route to local people. It was good road "Santh Dnyaneshwar Palakhi Road." It was single road but motorable. We took halt at "Krushnai Dhaba" for food. The food quality was amazing. Yes, we had veg food but still it was awesome. We took long halt there as we just need to cover 10KM from there to reach Shikhar shingnapur. We reached to destination around 2PM. We got one good place for photography but we decided to spend time here on next day while returning. Please note there are no hotels or dharmashala to stay in Shikhar shingnapur. There are people who stayed in Temple for Pooja and all they made some houses for visitors to stay. We got the contact number of such person and we stayed at their place (Home made food Included).
After taking rest for little time we went in Lord Shiva Temple. While going to the temple, we saw the beauty of nature. The view was awesome. And the temple, the structure of that temple was so good. There was not too rush so we got the darshan very quickly. Also, photography was allowed there. So, we took many pics over there till day turns into darkness. We had Garma Garam Kanda Bhaji there and came back to room. This place is at top of the hill, so temperature was around 18 degree. Day 3 ends here.
Day 4, 27th Dec. 2015- Shikhar shingnapur to Mumbai:
The morning- Fresh mood- No tiredness- ready to ride back to Mumbai.
We had breakfast at the place where we stayed and started journey around 11.30am. While returning we stopped at the place where we decided to take some photos. We spend around 1 hour there and by 12.30 we started riding our bikes toward Mumbai via NH4 highway. We did not take much halt while returning. Also, we did not feel tiredness as the climate was cold. We had food on one of the dhaba on NH4. While reaching Pune we got some traffic but as it was afternoon time we quickly moved on. As it was Sunday we got traffic again in Lonavala and Khandala. By evening we reached in Mumbai and stuck in traffic again in Panvel, Vashi and Mankhurd. We know that we will get the traffic in these areas but it was very heavy traffic then expectation. It may be because vacation time and winter too. We reached safely at home in Mumbai by 7PM. Here it's an end of our day 4 and the whole journey.
Experiance:-
Just one word AWSOME. Just because it was winter time, I must say.
Roads are very good. Pune – Solapur highway (9/10)
Timbhurni- Pandharpur (7/10)
Pandharpur- Shikhar shingnapur (6/10)
Shikhar shingnapur- Mumbai (NH4) (8/10)
Over all food we got was good.
Expenses:
We spend money on Stay, Food, and petrol. Per person 3500/- approx.
I hope above both trips details (Day 1 & 2 and Day 3 & 4) will be helpful to you if you are planning to travel. Thank you for visiting. Have a great life, have a great and safe journey.
Thank You,
Daya Parulekar
+919820698954