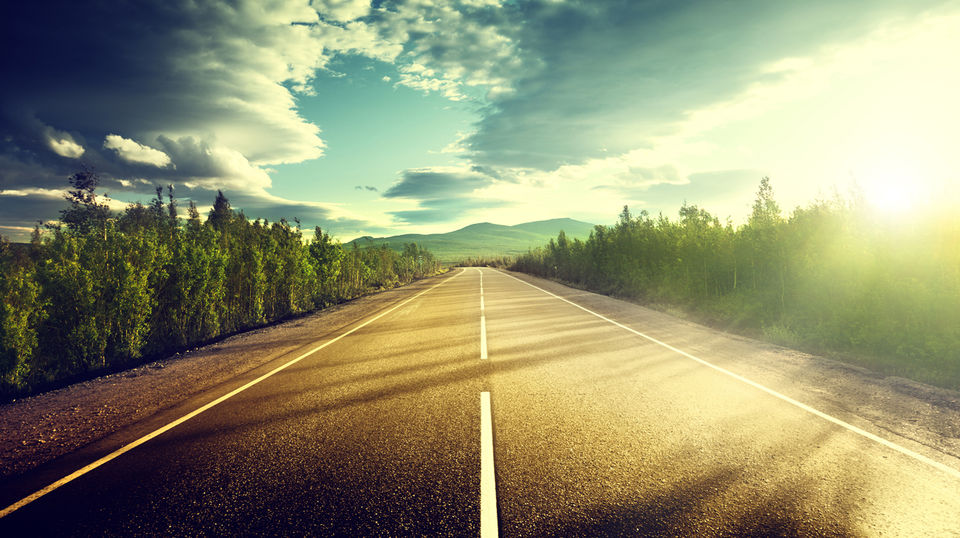 Who wouldn't want to ride on that road!?
That's been my craving for a long time. So me and my friend have been planning a road trip ever since we first met in College. It has been over a three years since we swore we would go on a road trip together. We would have loved to bike across the Himalayas and dwell into the Northeast but we both knew that was never going to happen anytime soon, so after much deliberation we landed on Matheran. It has been long time since we both visited the place and it is someplace we weren't likely going to visit without our parents. We chalked the dates, 23rd December, the day right after our exams. The days leading to the end of our exams became more and more exciting as we booked the hotel and mapped out the journey. Since we did not own motorbikes ourselves, we were scrambling to find friends who could lend us their bikes, but to no avail. Going outskirts and on long hilly roads we needed something that was both durable and an enjoyable ride. We always wanted to ride the Royal Enfields and it was the perfect bike to go the distance. We contacted the local dealers but the price for our 3-day long trip was turning out to be quite expensive for us. Our parents weren't willing to foot the bill and we were desperately searching for cheap rentals online when we stumbled across RentSetGo and we got a great deal for the bikes. We picked up the bikes and set off on our first journey together hoping for many more in the future.
We set out at 7am after parting with our parents who gave us their love and blessings. It was my first road trip riding a bike so I was very anxious of riding on the expressway. I was trudging on behind my buddy. He was the more experienced one and I was tailing him as he helped me maneuver through the headwinds, dodge through traffic and climb up hilly stretches. It felt liberating to drive on long empty stretches. The feeling of pure adrenaline rushing through your body as we raced down the road. The stress of our exams leaving our body as the cool winter wind blew on our faces. We made a number of stops on our journey to have tea, eat breakfast at a dhaba and took a few detours to drive through dusky roads at Karjat and Neral. All in all we made the 2 hour journey into 4 but it was the best road trip ever. We had a great time at Matheran and did all the touristy things there were to do.
This road trip was truly exhilarating for me. I highly recommend everyone to partake in a bike trip at the earliest. The feeling you get is something that cannot be put into words. I now understand why people go on solo bike trips scaling cross country days on end. I haven't stopped telling all my friends and family of my experience and have been directed to channel my excitement by writing a blog and leaving them alone. I would love to hear from people who have felt the same rush that I felt or still feeling and those who have hopefully read my experience and are itching at trying it themselves. I am already on the works of finalizing my next road trip with my friend but this time longer and much further.