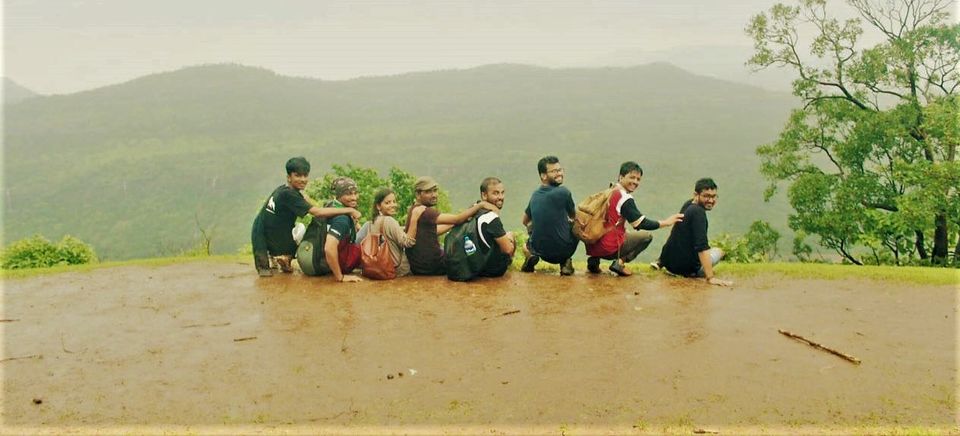 Probably one of the most visited forts within Mumbai-Pune vicinity, Rajmachi Fort is a sheer joy for a day's hike. So it was for me when I used to stay in Mumbai almost a year ago. I was on my way to the office today (23-Jun-2018) when I saw a notification from google photos flashing'Rediscover this day' to which I couldn't help but open and literally started rediscovering the day exactly a year after.
I was smiling while looking at these photos and remembering the fun we had for this was the first hike I did with my then flatmates. In fact, it was the first hike for Vivek and ever since then he is hiking & trekking all around the Sahyadri Range only to go beyond. The trek to Rajmachi can be done from the Lonavala side or the other side via Kondivade village near Karjat with first being the easier one. The later has a few uphill ascends making the trail even more exciting while it is filled with silvery waterfalls, lush green meadows and certainly a lot of people during monsoons. Hence I decided to post my memories from the day and keep this trip intact in the pages of Tripoto.
Despite trying hard to get up early, we could only end up catching the close to 6 am train Indrayani Express to Karjat. Of course, we did not prebook tickets & travelled all the way till Karjat, standing, smiling at each other while gazing at the meadows from the windows or the doors of the train. The standing journey in the jampacked train did not tire us at all as we were too excited to reach the spot and start the ascent. Finally, after a 2-hour journey, we were finally at the Karjat railway station from where we took an auto to Kondivade village.