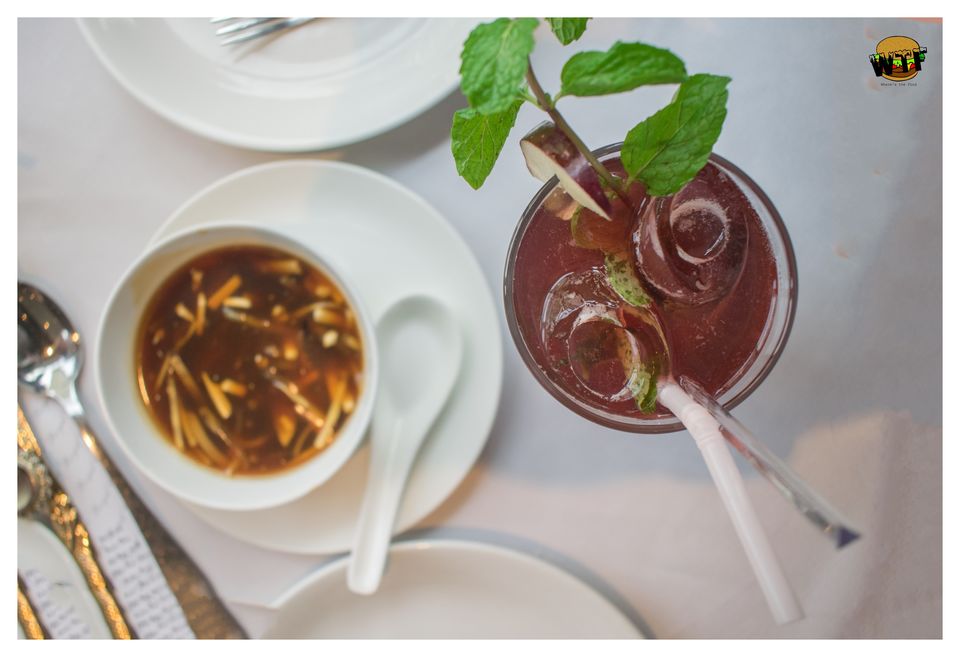 Royal China serves authentic Chinese food bearing in mind the constantly evolving and emerging trends and tastes from around the world and have combined the traditional and contemporary elements of Cantonese cuisine. They have always made sure that all the ingredients that they use are freshly sourced ad authentic.

Right from the Take Away menu that allows us to order and take away a variety of food to the ipad menu that enables diners to view images of food items from the Restaurant menu on an ipad and total their order in a simple intuitive way, Royal China also offers a good Dine in experience of food with Good Food and Drinks.
Me and some of my other blogger friends were invited for a Royal Tasting at Royal China recently. And they claim, the service, food, and drinks, everything was Simply Royal and nothing else.
Here's a little sneak peek from the amazing food I tasted at this place:-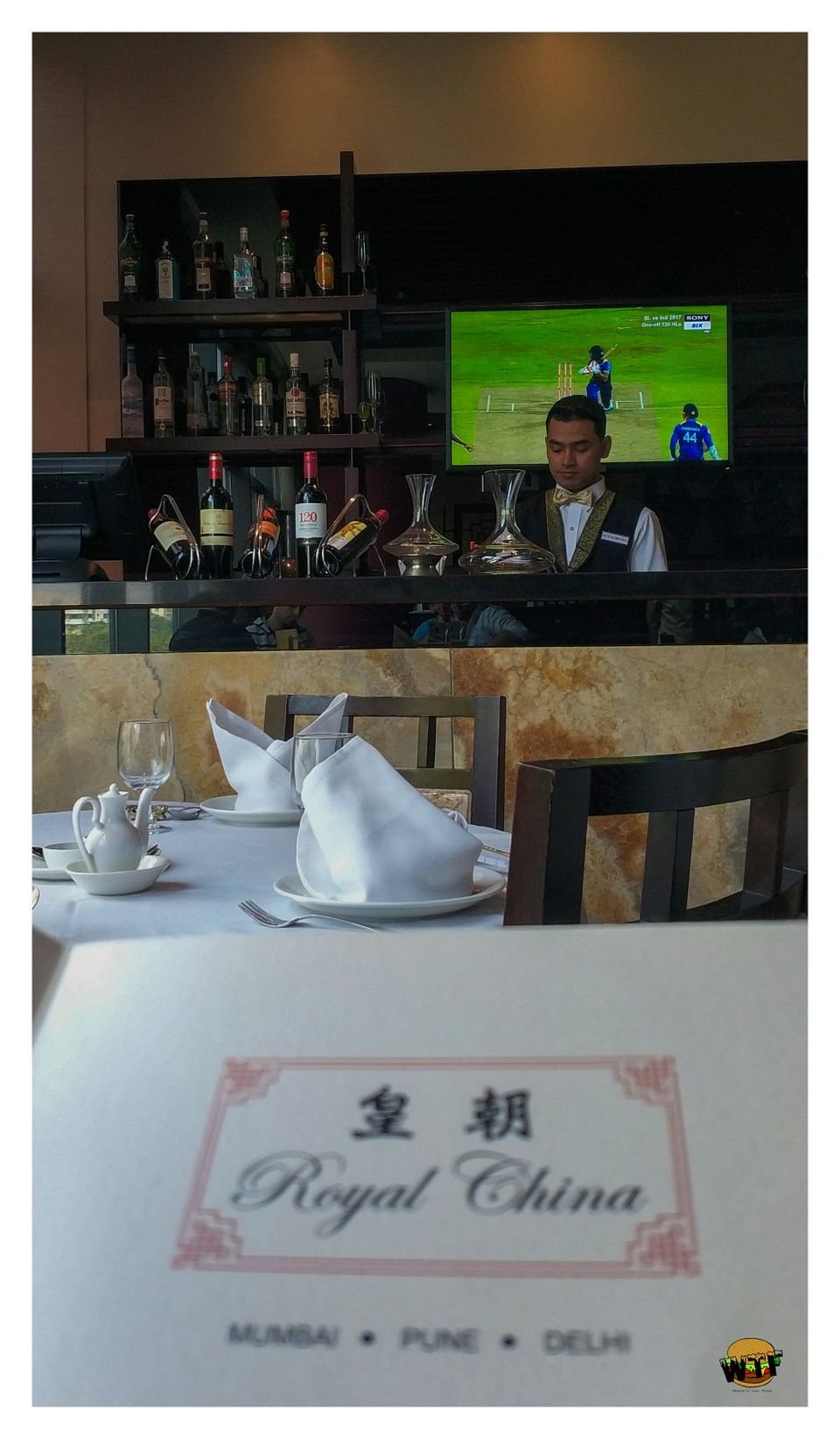 CRANBERRY KISS:-
Being a Non-Alcoholic, I always look for the best and taste of mocktails at every place I go, and while searching for the same I just found this beauty in menu and couldn't resist to try my hands on this amazing drink at Royal China. Cranberry Kiss is simply a Cranberry Juice with Fresh Lime juice and mint leaves. This drinks is a perfect proof that if life gives you lemons, you can make something else than Mojitos.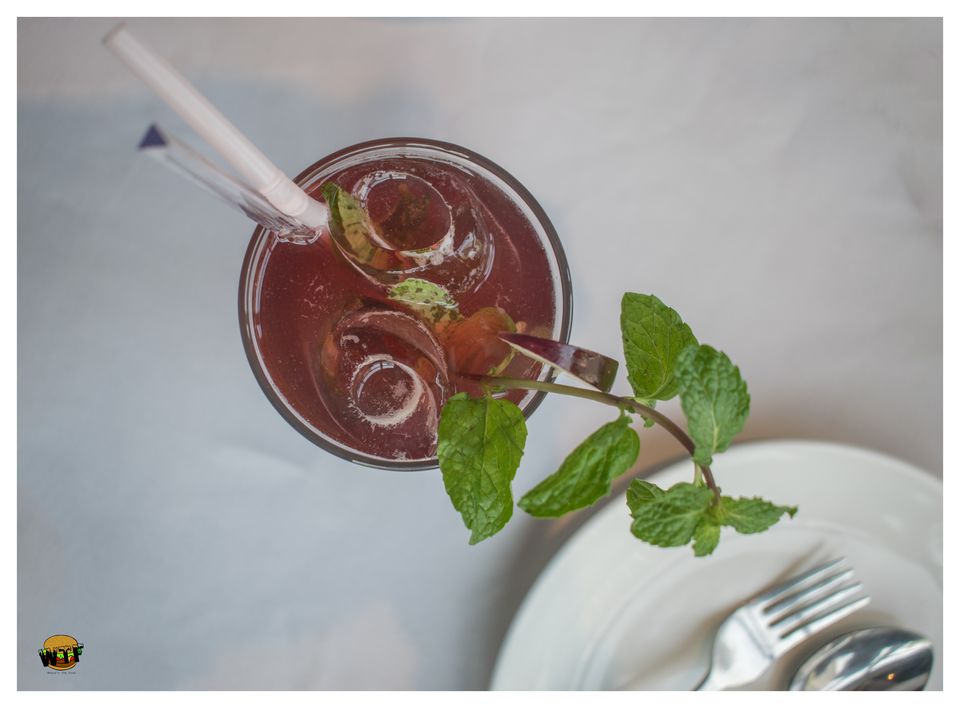 HOT AND SOUR SOUP:-
With a justice to the vegetables and Chinese sauces mixed within, It actually has a very serious take on its name. This Hot & Sour Soup is one of the better soups I've had in a long time and you know what, surprisingly this was not the only soup that tasted yummy. What I'm trying to say is Me and my friends ordered two soups and both turned two be the best of all the times we have has soups recently.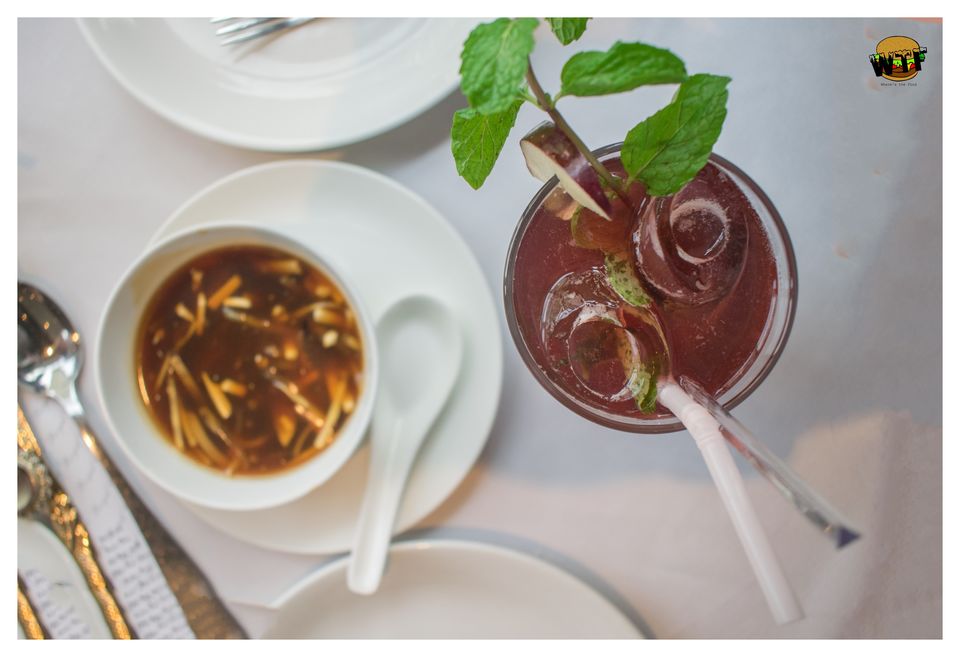 THE STARTERS:-
FRIED SOFT CORN CURD:-
Strange, This food is not more amazing than the concept it has. No offense to the taste and efforts that was taken to bring this taste, I didn't like the taste much of this more than the I liked or rather was totally mesmerized by the concept of cutting a diamond filled with mashed corns and the melting down of it in the mouth was nothing less than a magic.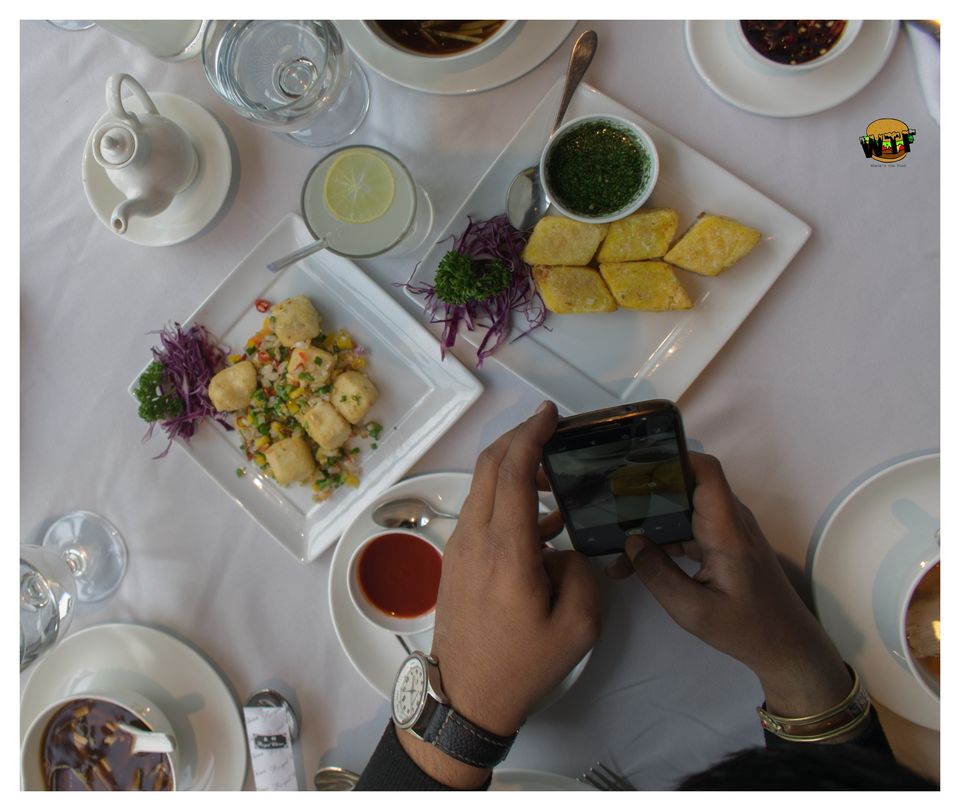 SALT AND PEPPER TOFU:-
Jahapanah Tussi Great ho, Tofu kabool karo. Lol, This Cinderella dish is an ideal snack for all the vegetarians. Being a hardcore non-veg lover, barely any vegan starter tends to melt my heart. And , this surprisingly did its job the best possible way, maybe the reason was the taste of salt and pepper at the first bite. This crunchy starter was a never ending goal.
GOLDEN FRIED PRAWNS:-
GOAAAAAAAAA…., Yes that's the first word that came to my mind when I thought of it and seeing it was leading to tasting this, which ultimately caused to falling in love right there. Just one request, Making Golden and Bathing with oil are two different concepts and its not difficult to understand at all. Though I loved the taste, I'm still scared of the oil I could physically see on the coating.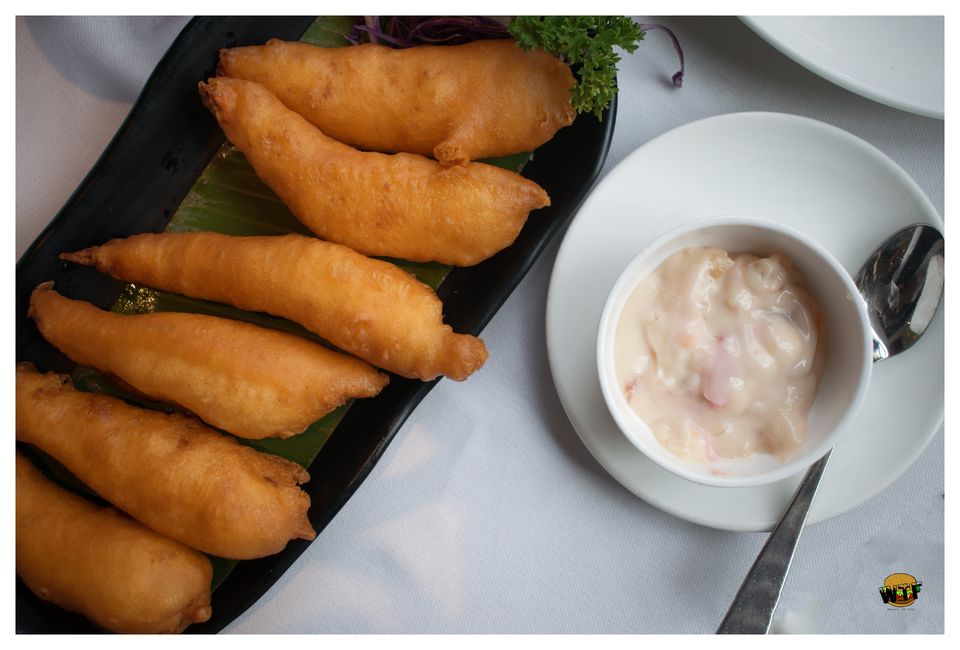 CHICKEN IN BLACK PEPPER SAUCE:-
As I said, earlier Pepper in simple words is a spicy adventure. But what happens when it comes with chicken?
Your taste buds start dancing and so do you. This is the best of all the dishes I had at Royal China and I must admit the fact that Tender Chicken with Black Pepper Sauce is a complicated love story which most of you will not understand. In simple words, Chicken in Black Pepper Sauce is BAE.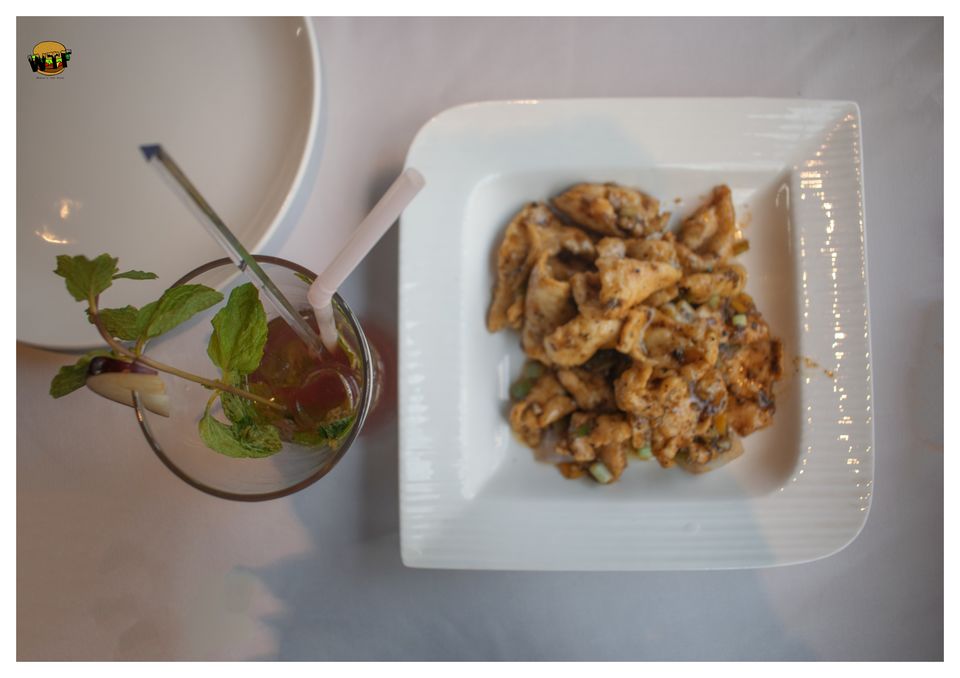 KING PRAWNS IN KUNG PAO SAUCE:-
Yet another Spicy Food, Damn this story is just getting hotter with every last paragraph I opt to start, This although is not much of my type of food, I can never miss Prawns. I accept Prawns in any form, by any I meant any, be it Golden, Bronze , Silver, Platinum or even dipped in some Kung Pao Sauce.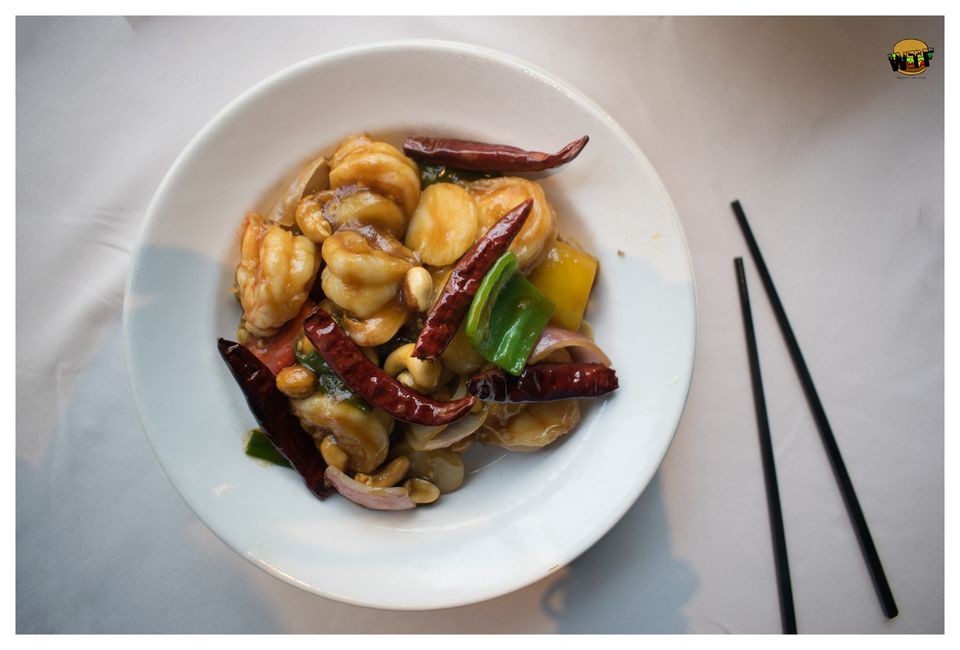 CHICKEN SHANGHAI DUMPLINGS:-
Embracing the authenticity of minced chicken inside, these Dumplings are certainly the best in list of Chinese Cuisine Territories of Pune. These are the madness of chicken fused in some balls that needs a magic stick (Chopsticks) to do some AbracaDaBra on your tastebuds.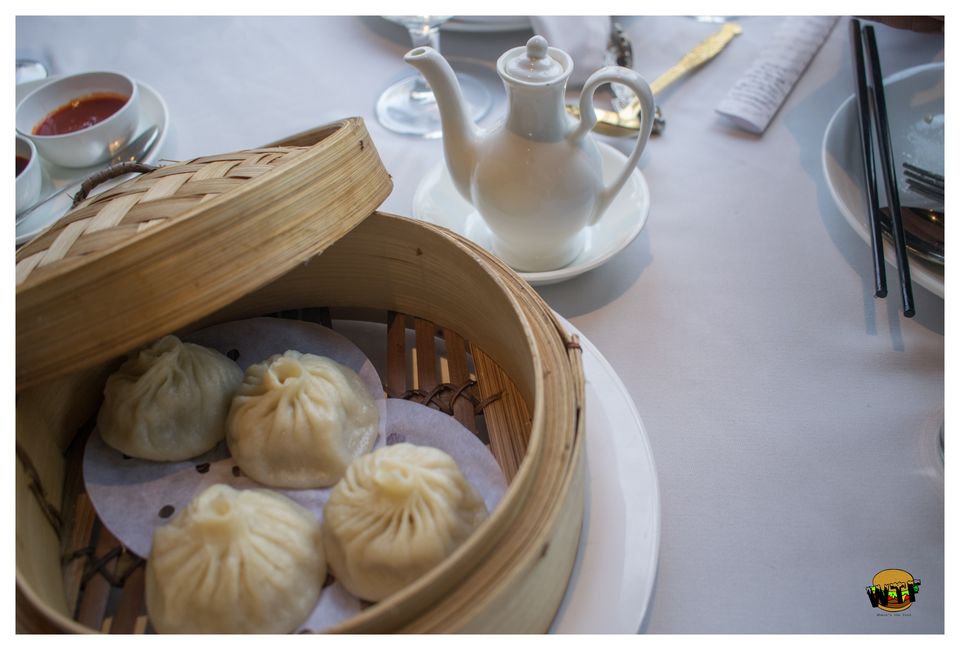 VEGETARIAN FKIEN FRIED RICE:-
Now this is the best of the Rice you're talking about. The Veggies and Soya Sauce on top of Rice keeps the flavors of the dish at its supreme. I must not mention that one of my Blogger friend (Chetan) seemed to be totally in love with this dish and was found all over the rice till the time we started with our desserts.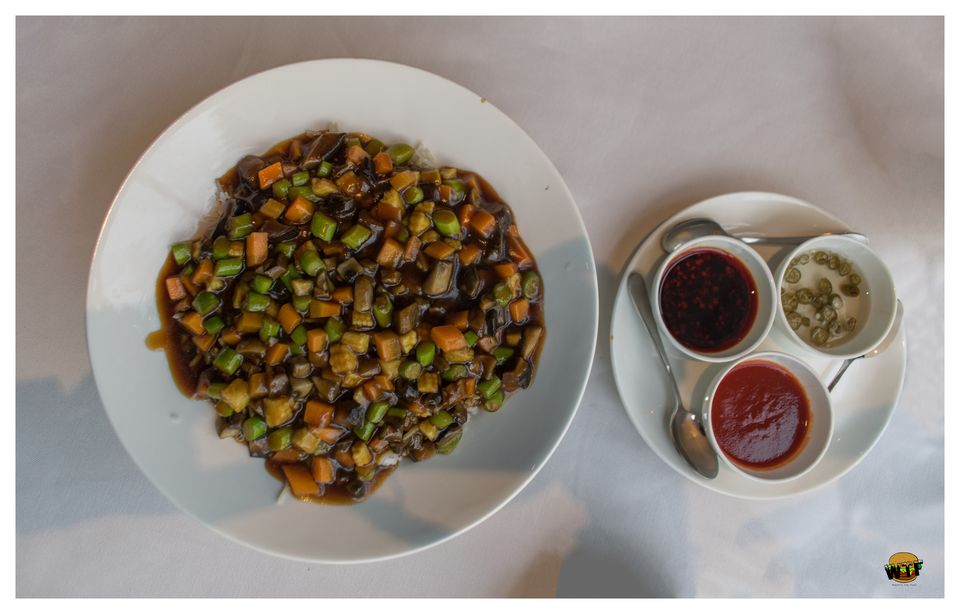 STEAMED CHOCOLATE BUNS:-
So, Are you saying that bun when poked gives you chocolate? That's like a blessing in disguise. And No doubt that Royal China makes you feel blessed. This traditional bun with chocolate filled inside is nothing but a beauty to the eyes and a treat to your taste. A Yum to the Bum, I mean Bun, lol.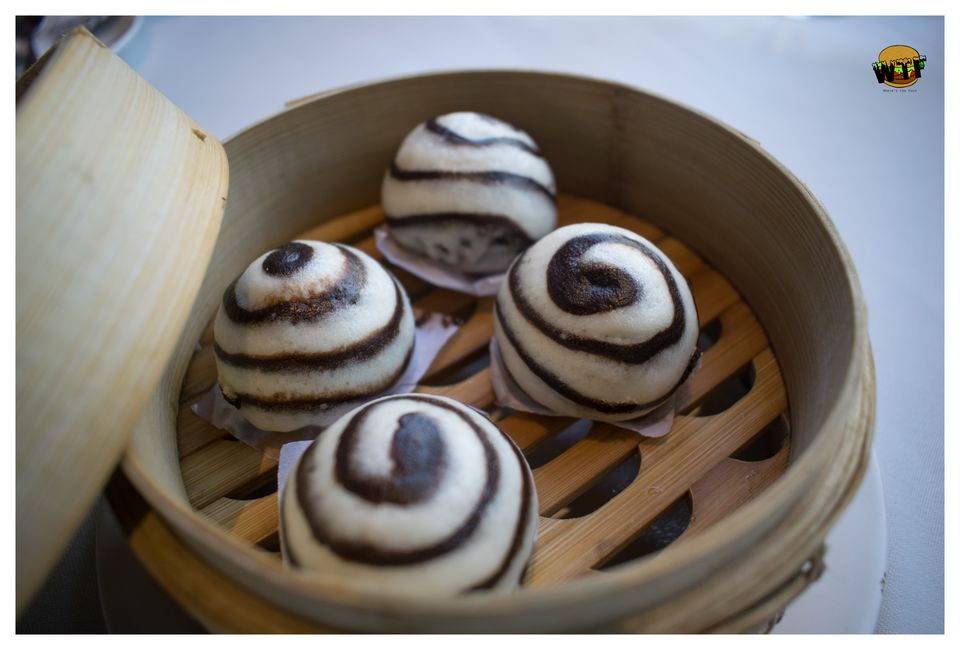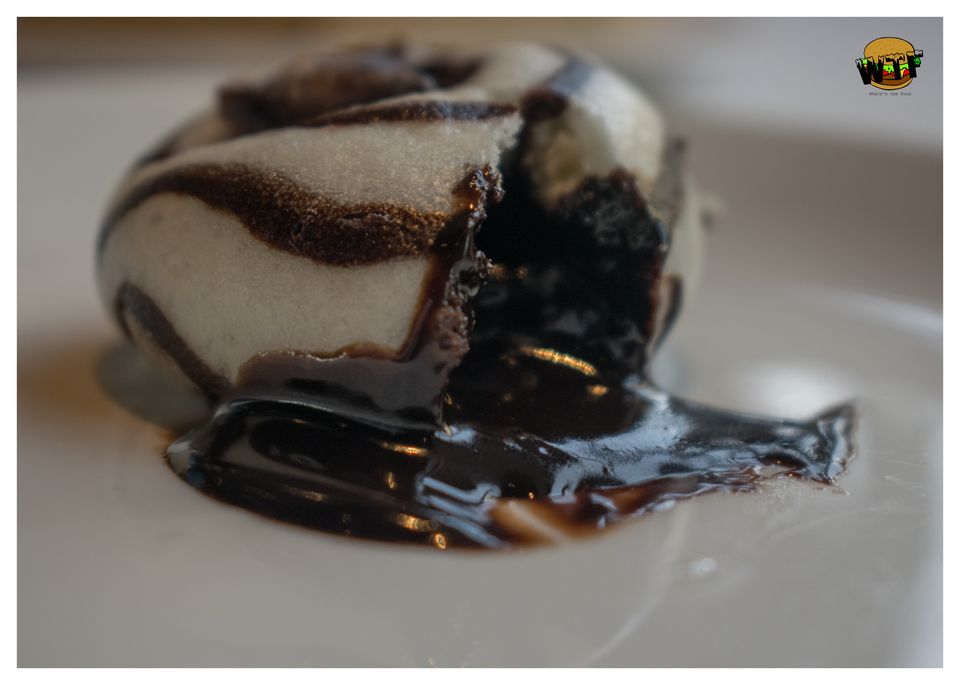 The menu at the restaurant is also crowd-pleasing and offers plenty of choices for both vegetarians and non-vegetarians. Everything served here is also tasty and plentiful, and will cost around Rs. 2500 for two people.
This is a must visit place for one Royal Dine in experience in Pune.
At last, A big Thank You to Urvi Patel for inviting us and Team Royal China for hosting us.