We reached pune junction at 9.30 am and left for shirdi without wasting any time and took the route via ahmednagar.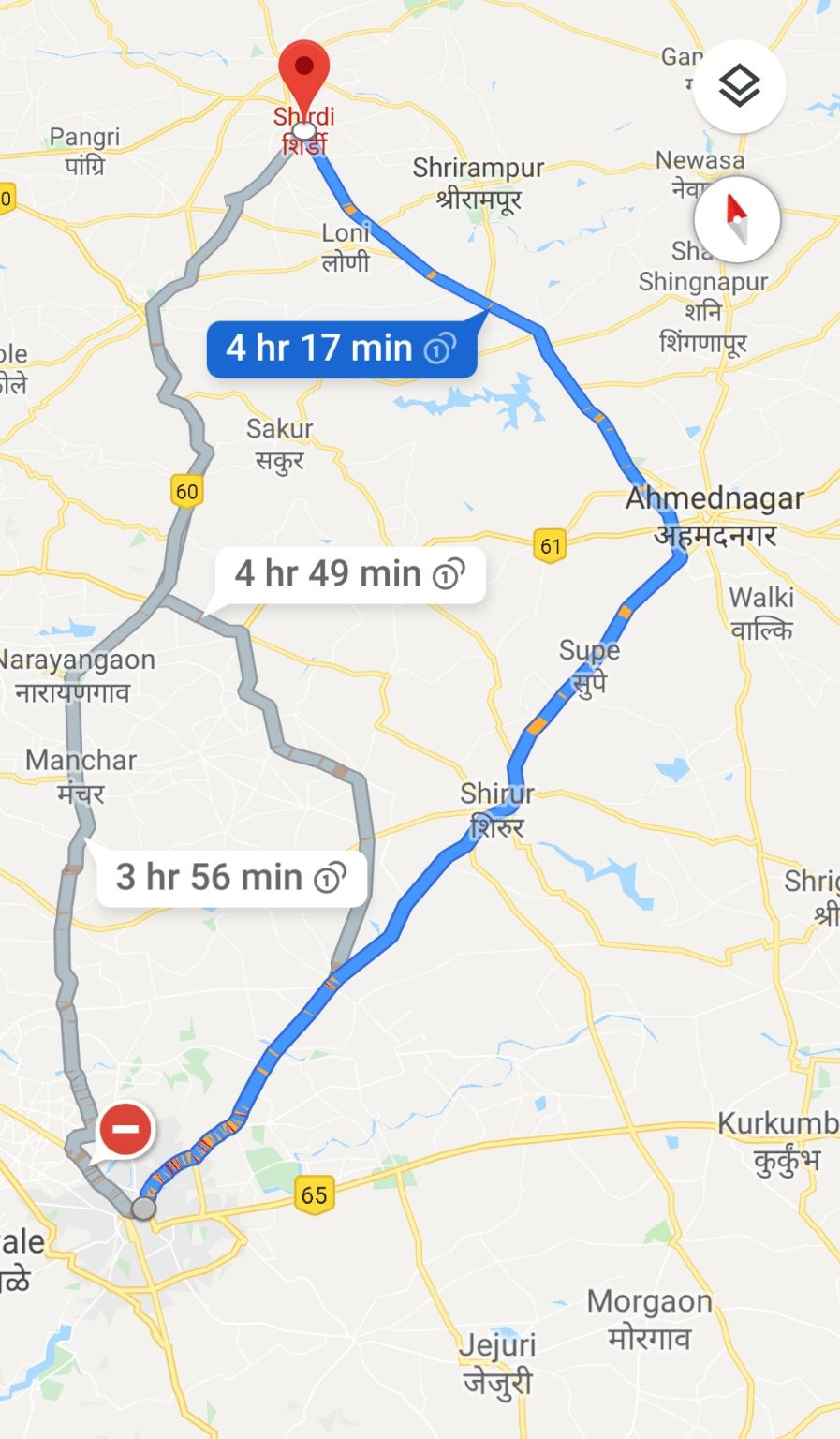 As the trip was totaly unplanned we did not account for breakfast while leaving pune and were soon out of the city looking for a place to have breakfast and stopped at  small roadside dhaaba after hopping a few as by that time most of the dhaabas had stopped serving breakfast.
Finally recharged after having kanda poha and a cup of refreshing tea..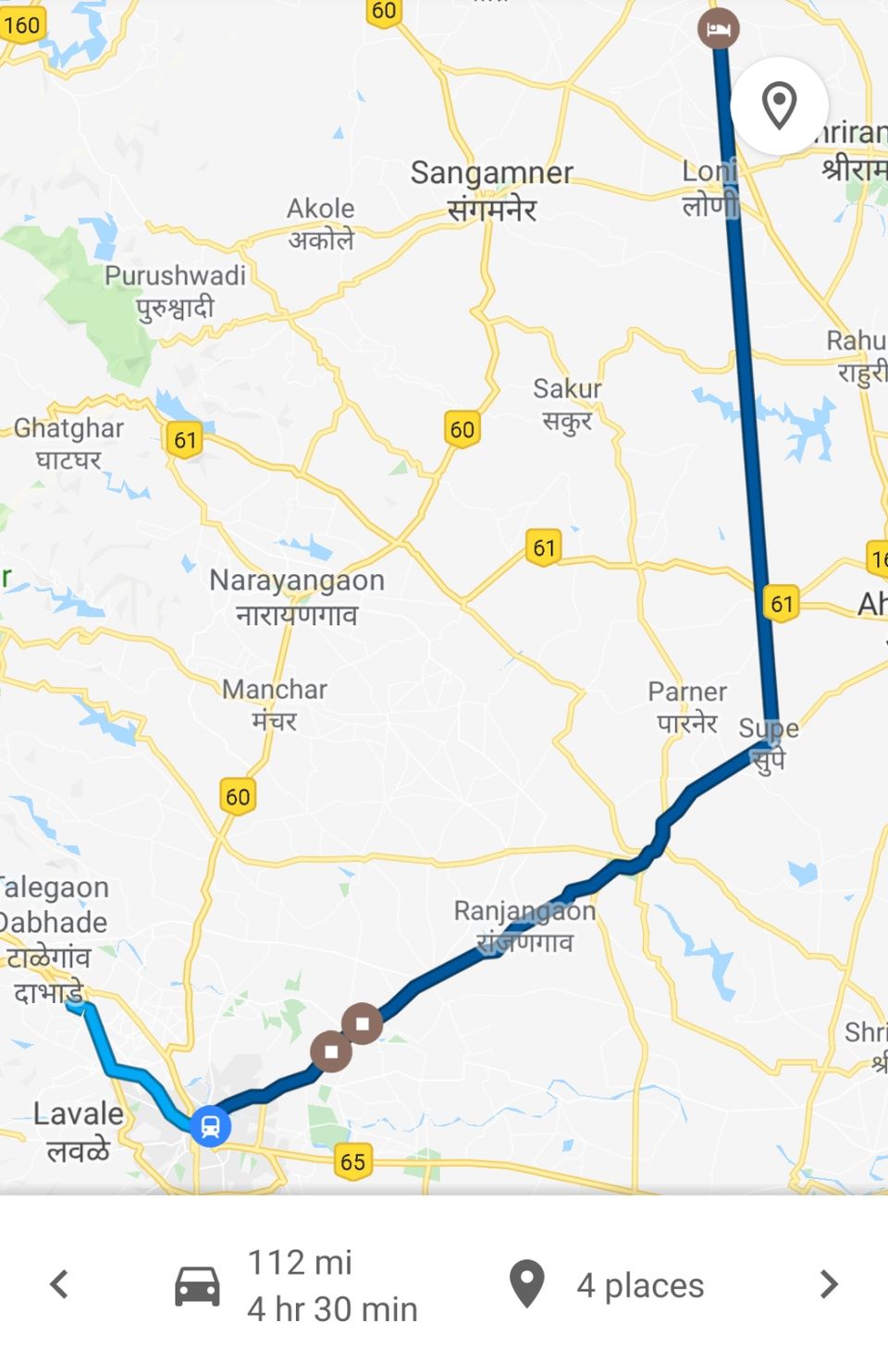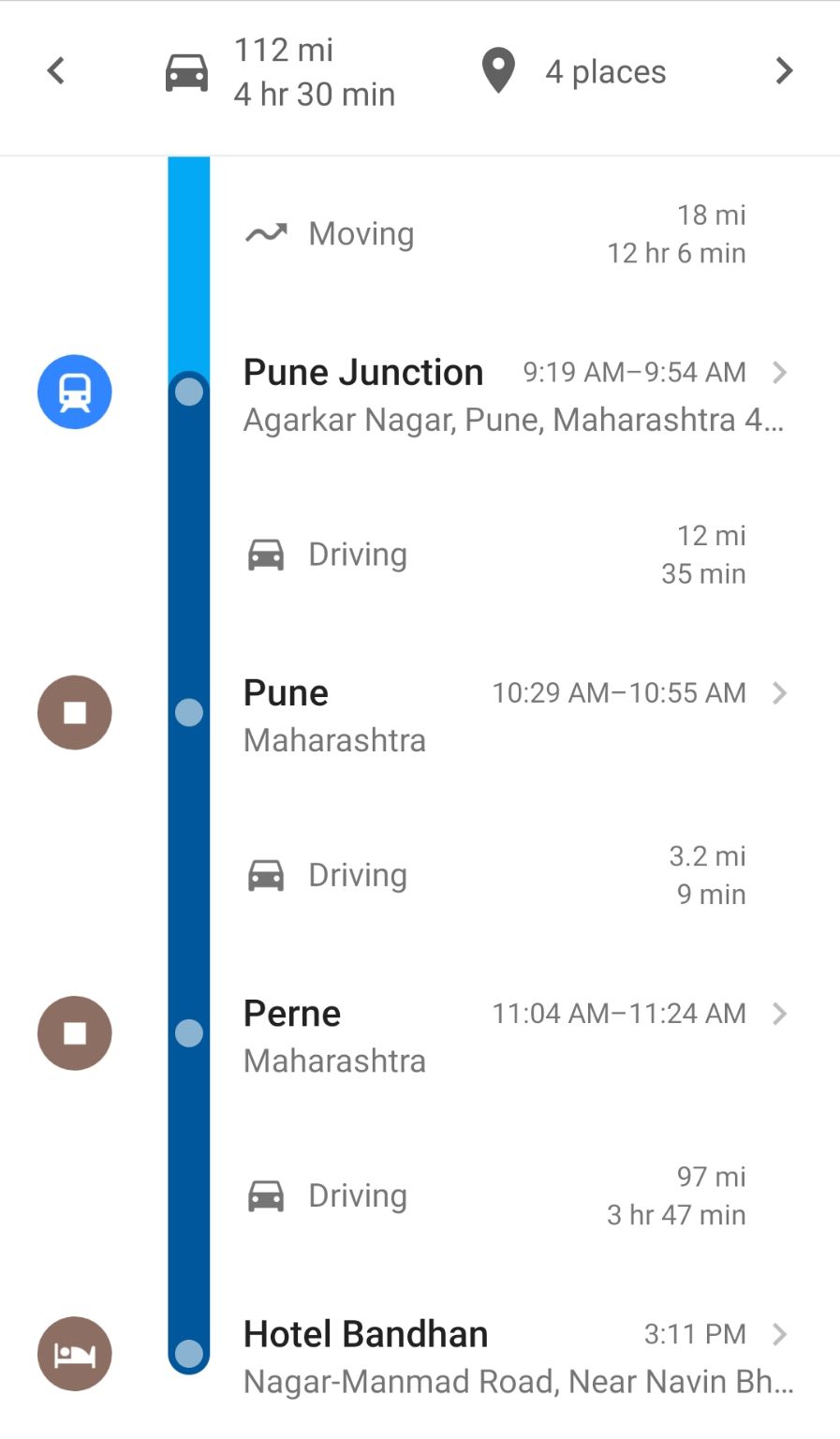 but the enthusiasm was short lived as we met a jam just before bhima river,there was an accident on the bridge and the road was bottle necked.
As soon as we were in the clear we rushed (safely with the seatbelts on and in speed limit) on a very scenic route towards shirdi outskirting ahmednagar which would be definitely more so during the rainy season.
The roads were good mostly.
Just while leaving NH27 for a left turn towards ahmednagar there are plenty of restraunts and petrol pumps (which we ignored in optimism and had to worry about a few kms later as for a very long patch there is no decent petrol pump or restraunt),so do get your fill here.
As getting sai bhaktniwas was not possible and we needed a hotel with parking ,we shortlisted hotel bandhan which cost us only 1100 a night for double occupancy ac room.
The room was clean but since its a 1 star you cant expect much and an old bluestar window ac in the room was chilling the room no matter what setting it was on,good for us though..food was available on order so lunch was ordered as we were literally starving.
Nice walk in the evening and a cup of tea on a road side tapri and dinner order from swiggy(yes they are there☺️) The city was not very crowded as summer vacations had not yet started.
The hotel manager suggested to go for the kakad aarti as that is the time to find least traffic of devotees but we were successful in not waking up😋, but were ready at 6.00 am.
Hotel city point just opposite to gate 1 of sai baba mandir also  called samadhi mandir ,provides a good pay parking service..
**You will be flooded with guides and touts fir easy/quick darshan dont give in and dont buy anything from them.
We bought a mala and prasaad thali for Rs 150 which the shopkeeper was selling for Rs300 as we looked disinterested (suggested by hotel manager).
If you dont mind spending Rs200 to avoid standing in queue for long hours head straight to PRO office buy a VIP pass which costs Rs200/head and head straight for darshan. VIP passes can also be pre booked online if you plan on visiting in peak season.
Once you are inside the temple a nominal wait if 15-20 minutes(we were lucky it is least crowded on mondays) is obvious for visiting baba's darbaar for blessings.
Note:quick darshan can be booked for Rs1500 subject to availablity but we felt it will take away the quintessential shirdi darshan experience.
Post darshan we went to ahimsa the vegan café for a quick bite and left for home.
Quick tips
1.Plan ahead and book bhakt niwas of sai baba temple trust.
2.Do visit the prasadalaya for bhandara(we regret missing it)
3. very well connected, can be reached by air, rail and road
4.best season december to march
5.best time monday tuesday wednesday 12 noon to evening.
Thursday sees maximum footfall
6.A visit shani shignapur and grishneshwar temple will be worth your time.