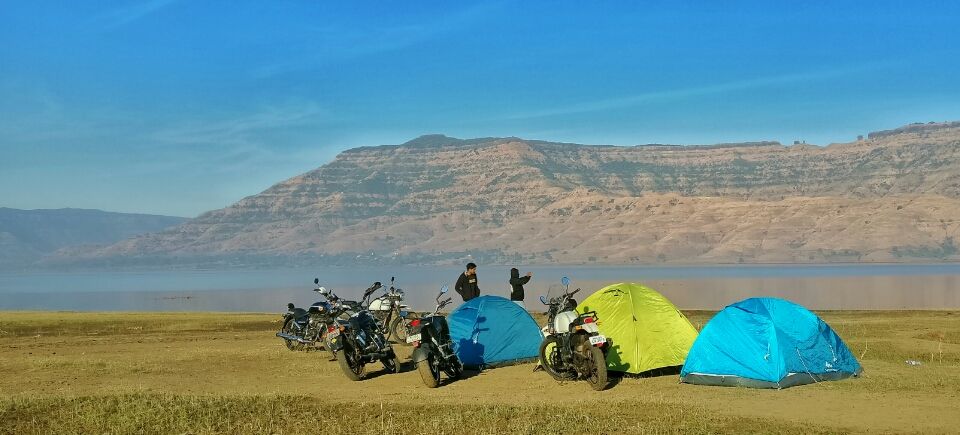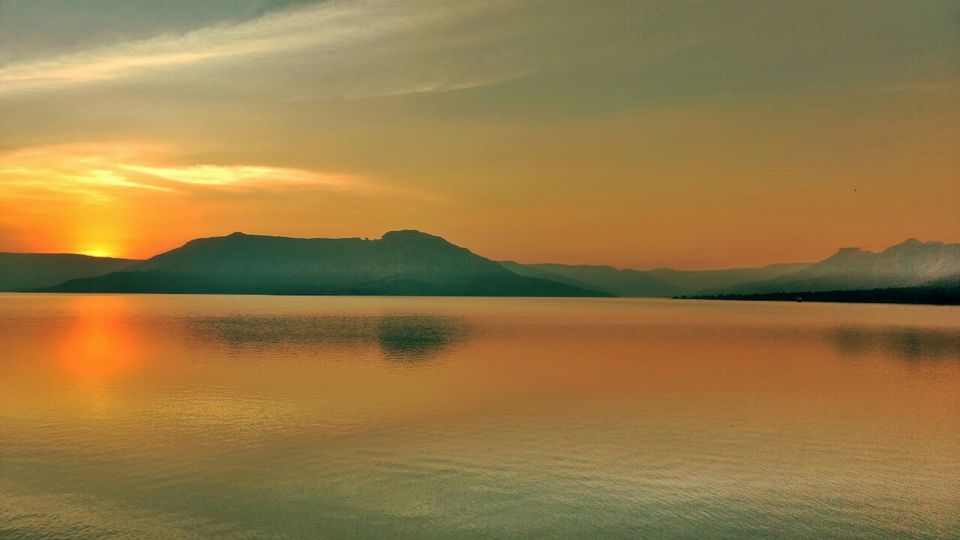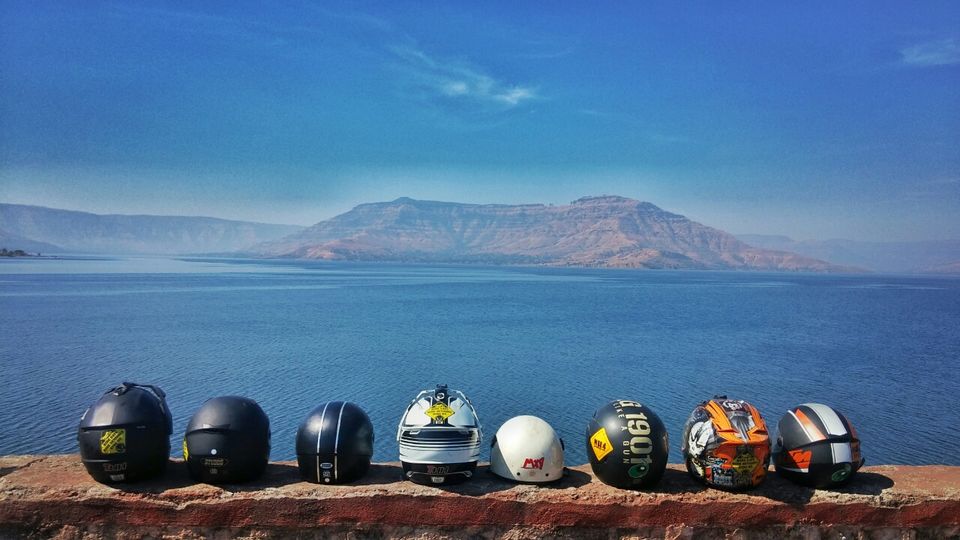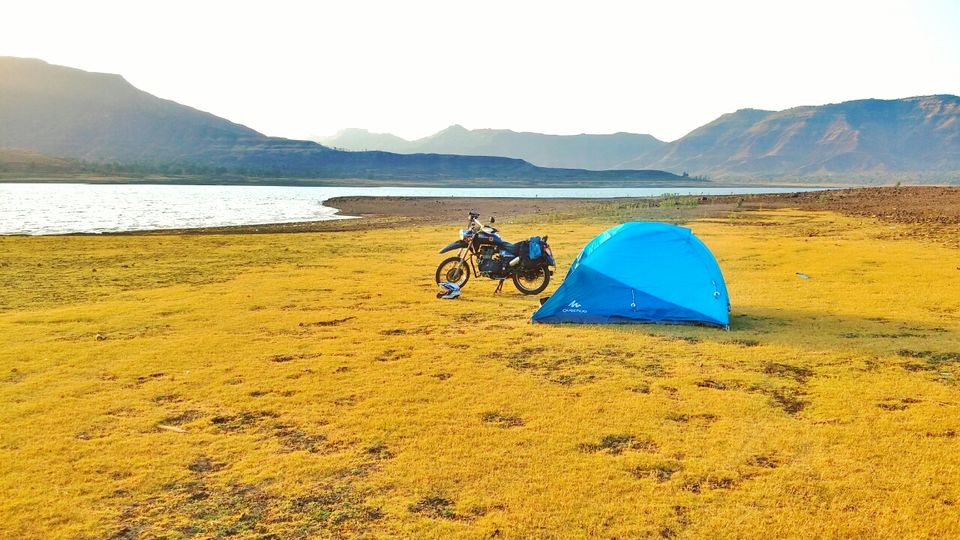 The Pangong Tso of Maharashtra..
My favorite spot for camping which is scenic beautiful and secluded. Not only are you away from the crowd and city life but you get to see beautiful shooting stars on a new moon night.. This was my 2nd time to this place and nothing could get better than being accompanied by my very own pack of crazy buddies. The earlier time I was here, it was a Full moon night and that had its own charm with bright moon light filling the place to make the place lit enough to see everything around at night. The bright moon light on the lake feels magical.
You can freely pitch your tent and do whatever you want except littering and throwing garbage. If the villagers find you have littered the place, you may be in trouble so make sure you carry garbage bags and carry back everything you carried to the spot of camping. The villagers are very helpful and they would not hesitate to give you some firewood. Although they dont demand anything, we found it reasonable to hand over the left over coal (around 2 kgs) we had bought for barbecue. Point being, be courteous and ever smiling.. Money is not necessary everywhere.. There is a villager who runs a small and the only hotel in a village nearby where food has to be preordered, atleast 4-5 hours earlier. I bet you will have a lip smacking experience of his maharastrian style homemade food which is cooked by the ladies of the village. He also has his own campsite, if incase you dont have a tent.
I have camped for a night here all alone earlier and had the best experience. You can read the blog on
http://www.behindthehandlebar.com/weekend-spins/spin-around-the-western-ghats/
Location:- Dhom Lake, Wai near Satara in Maharashtra.
Food Contact :- Mr. Arjun Shinde - 7350315294, 9657021304
Distance from Mumbai - 210 kms approx
Distance from Pune - 85kms approx
Any further info, you can contact me on this page and I will be happy to guide you..