The clock struck 4 at the dawn of 29th December, with New Year's vibes and almost freezing cold winds we set off on our bikes for the most awaited trek which we were planning for almost a month- Trek to Ghangad fort.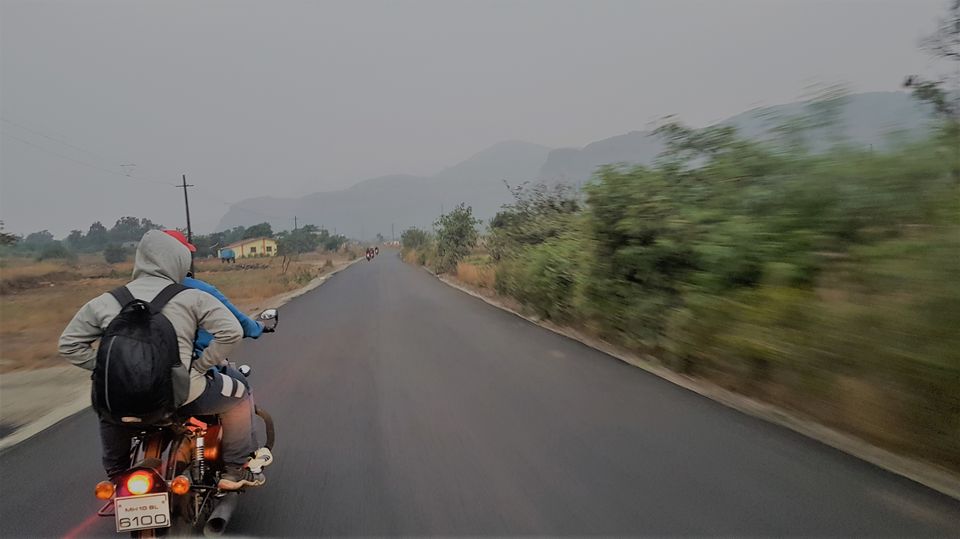 This fort was lately used for imprisoning prisoners and was under the Maratha Empire & was also used as a watchtower for trade routes of Pune-Konkan. In the year 1818 it was handed over to the British forces.
We set off from Balewadi, Pune at 4am and after a chilling 2 hour ride on our bikes we were at this small village at the foot of fort called Ekole. There are mainly two ways one can reach Ekole village from Pune. One is through Pune-Lonavla-Ekole and other one is Pune-Kothrud-Paud-Ekole.
Obviously we chose the less comfortable i.e. the second one as, by the time we reached Ekole our backs were hurting due to bumpy roads and killer potholes.
Just before Ekole, there is this unnamed plateau from where an amazing view of valley can be seen, make sure you reach this spot by 6am as the morning chill and fog will add an amazing experience to both your eyes and body! This spot is also good for overnight camping! (all safety measures should be followed)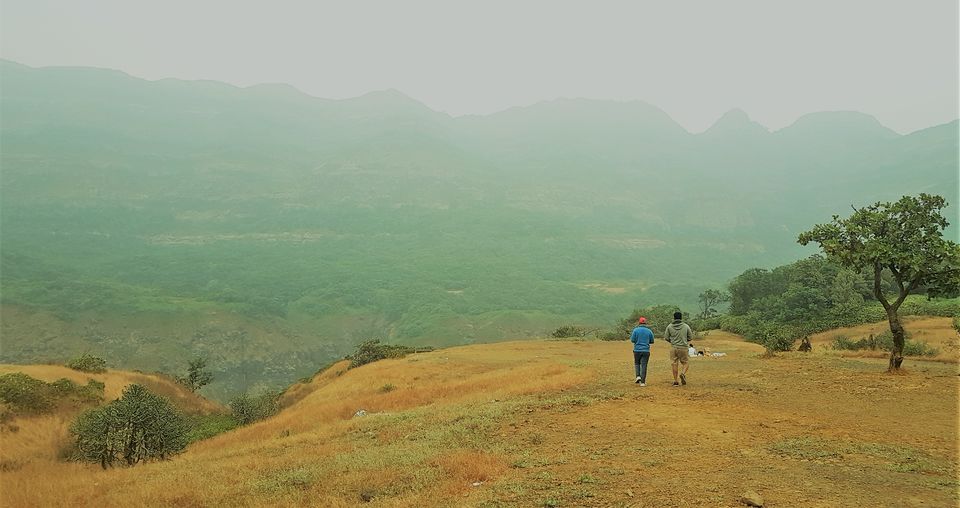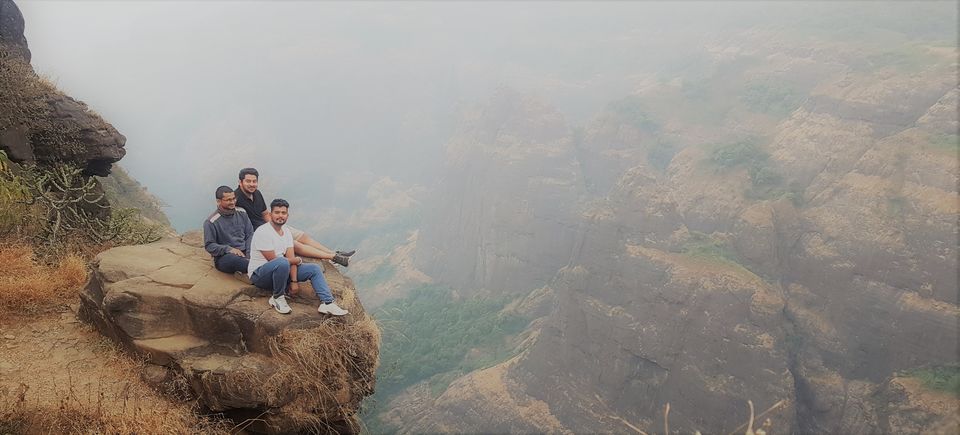 Just a 10 mins ride further when you almost feel like now you are lost your way, you come across to this small tapirs and houses still built in very old way ready to serve you morning breakfast and chai in middle of nowhere and that my friends is the Village Ekole.
Imp note- you have to notify the villagers about your lunch and by the time you come back from trek they will be ready with freshly made Deshi Kombadi cha chicken curry and Bajari/Jowar bhakari based on your preference!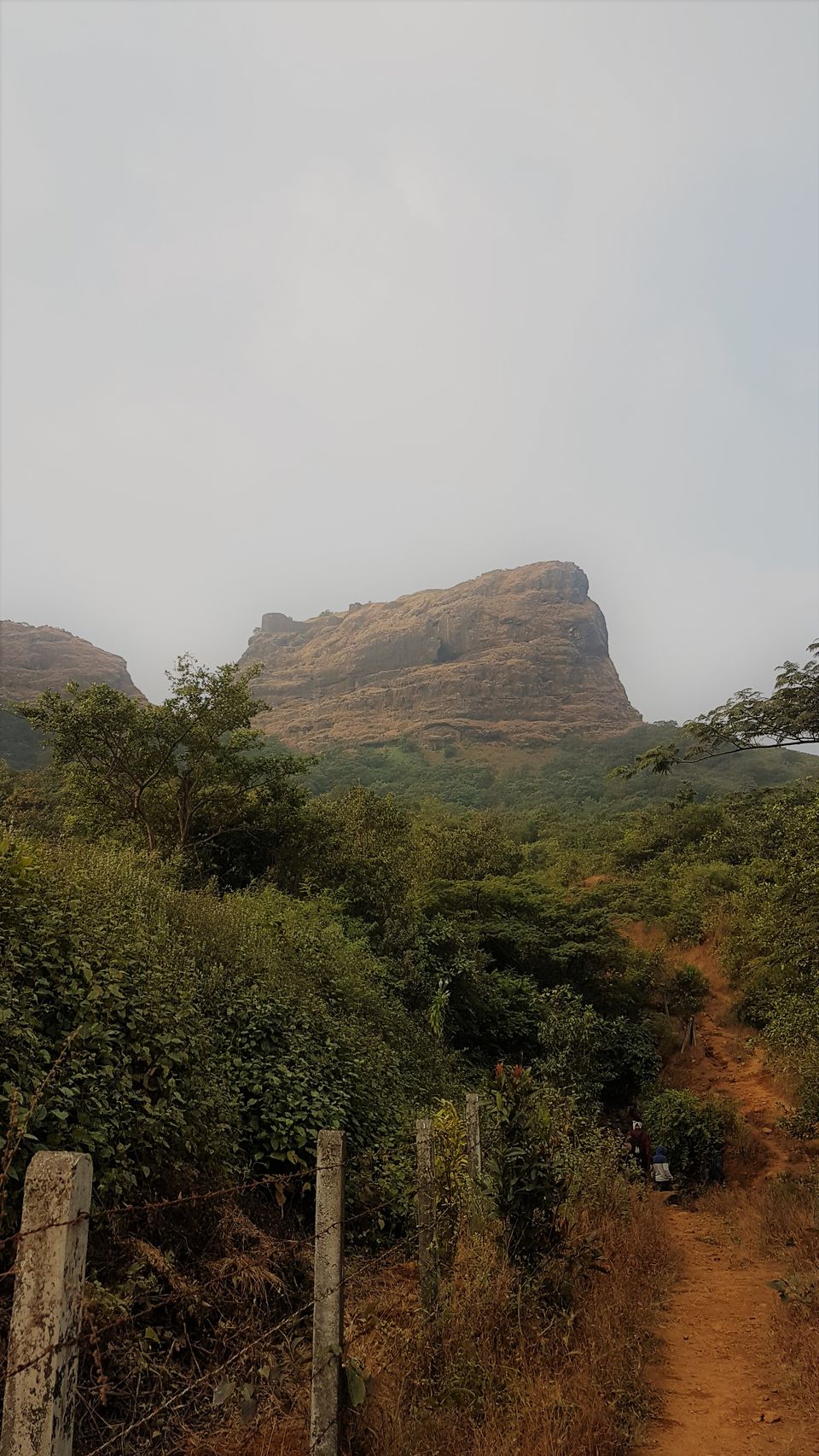 Here guys, is your pathway to the fort, a mild and medium level trek of almost about an hour will get you to the top! A regular trekker won't even shed a drop of sweat I bet! At the base flat of this fort you are welcomed with this stone built gateway which even after so many years of exposure to heavy rains and winds is standing tough guiding your way up.
After you pass the gate you see a big boulder leaning to a wall almost forming a cave like structure which is very famous amongst thrill seekers for rock climbing (this should only be tried with proper guidance and under presence of certified experts)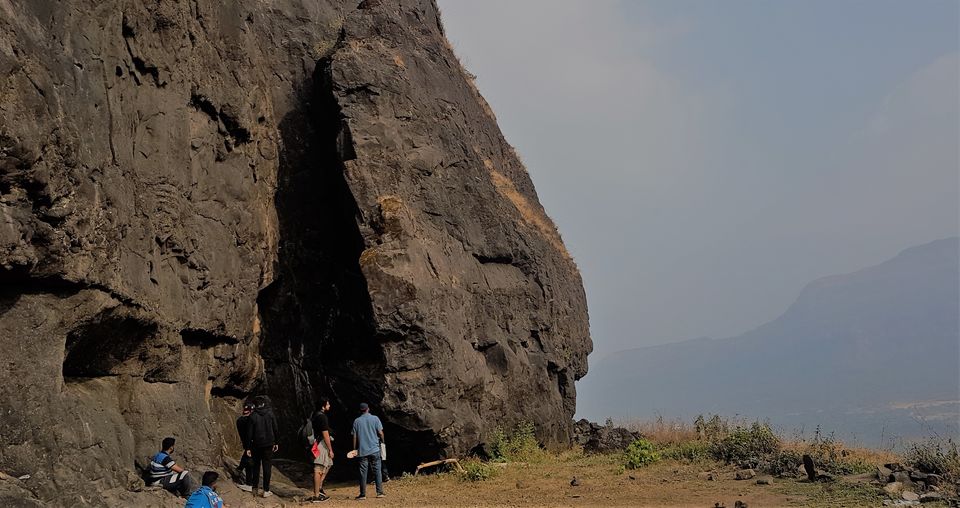 There is one more step to the fort where you have to the ladder climb to reach the upper level of fort as there were no steps found to reach the upper level just some small cracks carved in stones were present, hence looking after the safety of climbers, the restoration team has put up a ladder which guides your way to the upper part of the fort!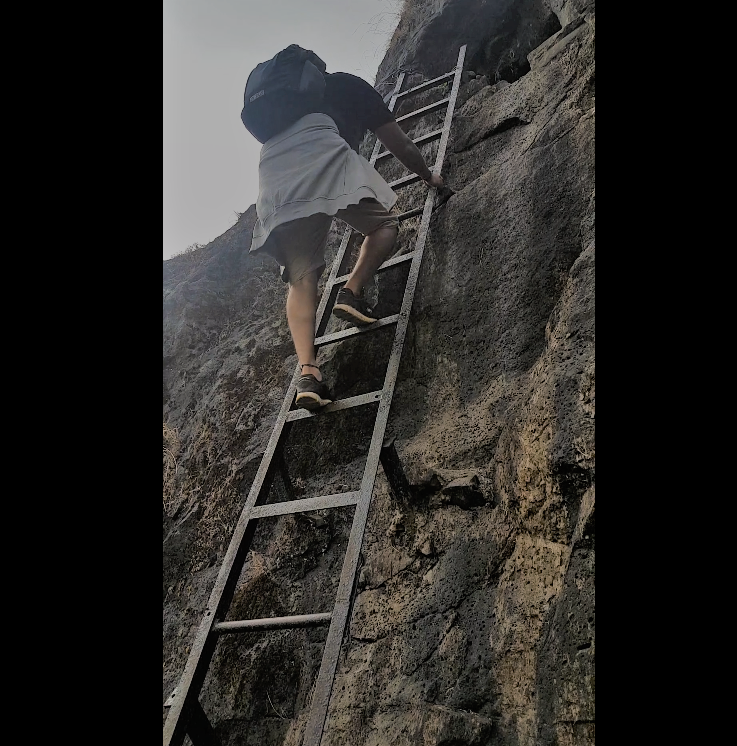 Let me tell you! The climb up is very easy and feels like nothing but when you get back, jumping on ladder from the rock carved foot rest surely makes your heart skip a beat!....
So when you are at the upper level the fort provides a great 360° view of mountains and valleys. From the top one can also see the Tail-Baila trail and Fort Korigad. The fort itself has not much to offer as it was built just for the imprisonment and watchtower purpose, the area around it surely takes your breath away. Here's a glimpse of what a view from top looks like, but hey! It's always better to watch it with your own eyes :)
be responsible!
keep the mountains clean and green!