The Ladakh of the West is what I like to call these places surrounded by mountains from all four sides and my to-go location. I am talking of Bhandardara which is located in the Ahmednagar district of Maharashtra surrounded by the magical mountains (is what I like to call "Sahyadri") from all the sides. The sunrise and sunset over there are magical and the location itself gives great vibes. It is a small village which mostly depends on eco-tourism and farming.If you ask me the best season to visit Bhandardara, I would say the whole year because every time you visit there it shows different sides of it.
From Mumbai its 186km drive from Kasara ghat, from Pune its 180approx. via NH60. I would also suggest Bhandardara is a great place for a bike ride from Mumbai and Pune to especially in monsoon riding there you give you an adrenalin rush.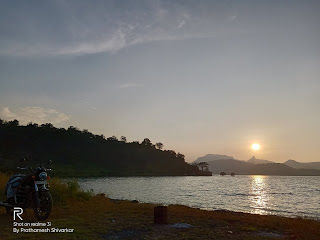 You can also, travel by train till Kasara station or till Igatpuri and then take a sharing a taxi or if you can book a private taxi to the costing may depend on the season or the day you are travelling (Travel Tip:- you can negotiate or ask two to three taxi their rates and then decide).You can also get a State Transport bus from Kasara station till Bhandardara the village the ticket can cost up to 150rs approx.
You can visit any time around the year but the best of the Bhandardara can be seen during the monsoon and winters. During the monsoon, the magical mountains get ready to show the magic and mesmerize us with a wand and the green crap take by the mountains and we can't forget the picture-perfect waterfall we come across while coming towards Bhandardara. In winter I would suggest to camp overnight as I said earlier the Sunrise and the Sunset hits to another level.If you love stargazing it can be done from the Bhandardara as its light pollution level are low as compared to cities. Camping itself is a great refresher and gives energy for the next couple of months. You can also visit during the firefly festival which is held in the first week of June where the fireflies come out in large numbers and it is a wonderful thing to watch.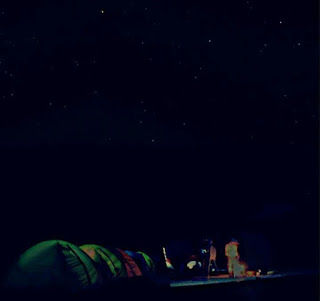 You can also visit the Umbrella Waterfalls, Ratangad, Alang-Malang-Kulang, and Necklace fall.
Bhandardara is one of the many villages which have adopted the eco-tourism model. But during the lockdown, the model is disturbed and it has affected many people who are directly or indirectly involved in this structure. I would request you after the lockdown gets over we can travel locally to help these people around us for taking their business back on the track.