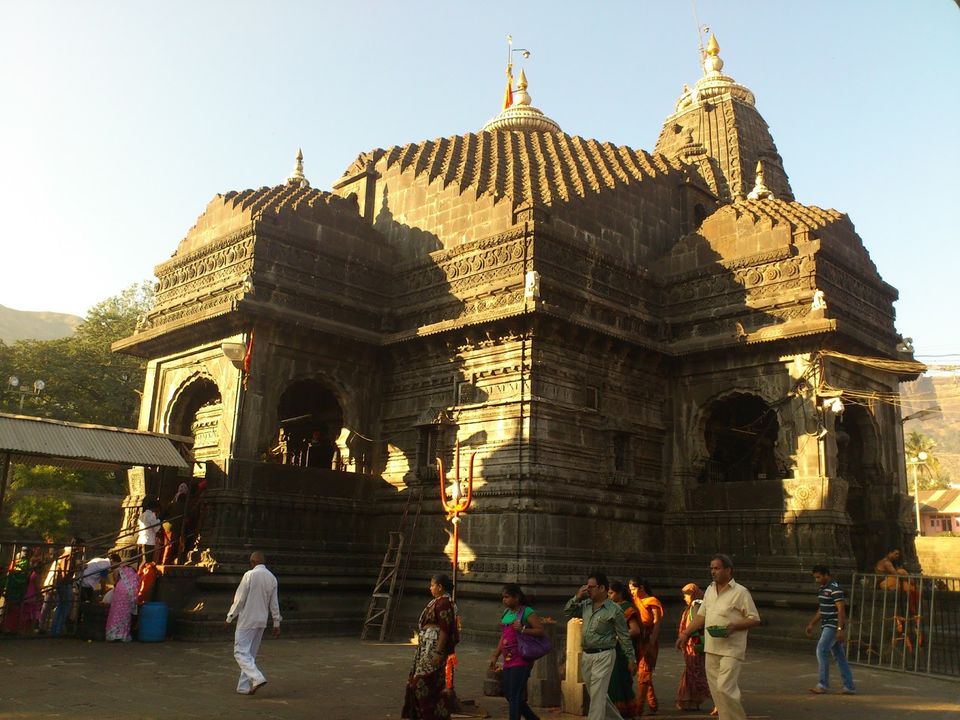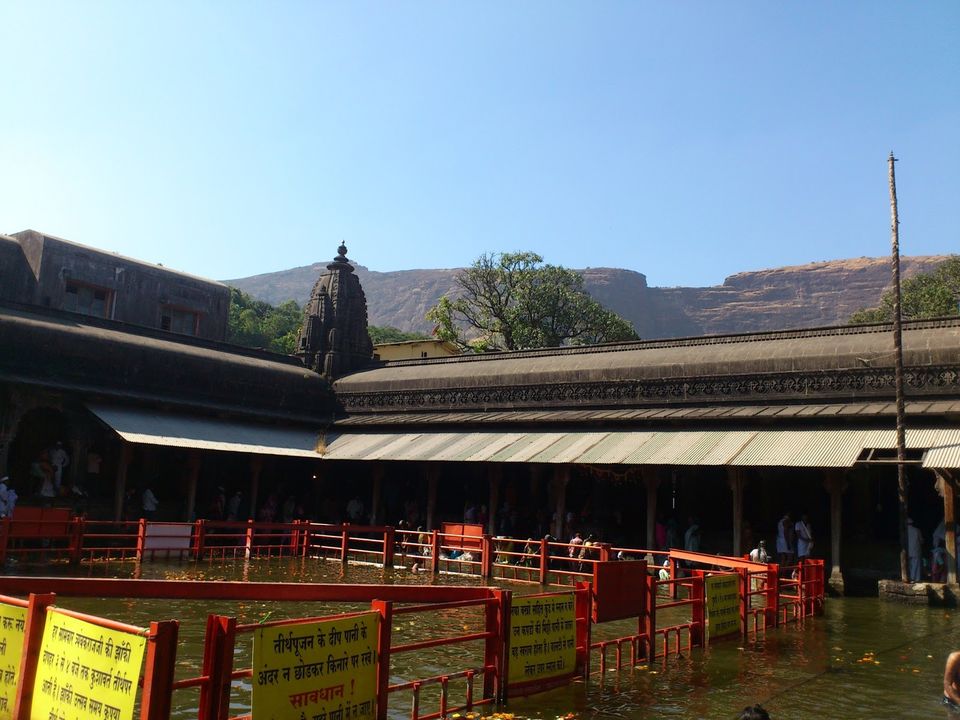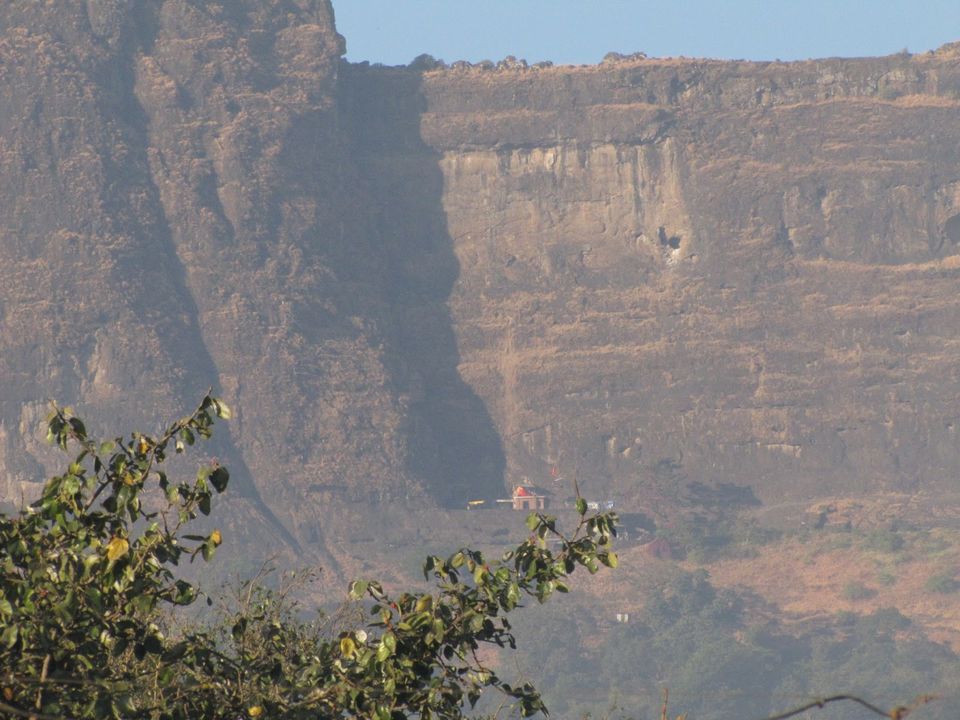 Famous for: Jyotirlinga and starting point of river Godavari
How to reach: From Pune, the travel will take around 4.5 to 5 hrs. From Nashik it will be about an hour. Good way is to stay in Nashik for a night or opt for night travel as the road between Nashik and Pune will not allow you to even overtake a vehicle Start from Pune in the evening you will reach Nashik by night. Start for trimbakeshwar early in the morning, as the day proceeds the visitors may increase. After Darshan you can spend the evening in Nashik, visit all the places near Panchvati and return to Pune.
I think this will be my shortest blog yet, as it is more about religion than nature.
We started our journey early morning in Nashik, we reached Trimbakeshwar around 8:00 am. The rush was very less. We planned to have darshan and head for Bhramagiri(starting point of river Godavari). But our friends opted to have special pooja as it was the auspicious day that too the last karthika samovar.
The pundits where very helpful. Whoever wishes to perform special puja(we did abhishekam) has to wear traditional dresses. Since only men will be allowed inside the sanctum sanatorium the dress code is for them only. The dhoti and the kanduva(towel) were purchased with the help of the pundit. We were told that these can be returned after the puja or can be kept with us, we preferred to keep it with ourselves.
It was delightful. We performed the puja inside the temple and the abhishekam was done. Only gents were allowed to do the abisheka inside. The temple contains three small lingas instead of one. The Jyotirlinga located here is representation of Bhrama, Vishnu and Maheswara. A diamond studded crown will be placed on the gold mask every monday from 4pm-5pm. This crown is from the age of Pandavas. We were about to leave the temple, then we heard an announcement saying that the main priest of the temple has arrived to perform a ritual and nobody should mistakenly touch him. Even the sanctum sanatorium was cleaned quickly and decorated neatly, and nobody was allowed inside. We were the last ones to go inside (apart from the priests).
I was around 11:00 am by then, I was still hopeful that we can go to Bhramagiri. But we were told that it will take around 3 hrs to return back that too with no breaks and good walk. Not many in group were interested as we had to reach Pune by the evening.
When we were returning from pundits home we were given token for our visit and informed that river Godavari after coming from the starting point can be seen in a kund called Kusavarta. This kund was initially build by Sage Gautama, it's from here the river takes its actual course. We visited the kund; there were many devotees like us who couldn't go to the hill top. We spent some time there and headed back to Nashik.
You can visit Anjaneri which is also a nearby. The trip was incomplete for me as I didn't visit Bhramagiri. I hope to visit again for the pushkaras, let's see.