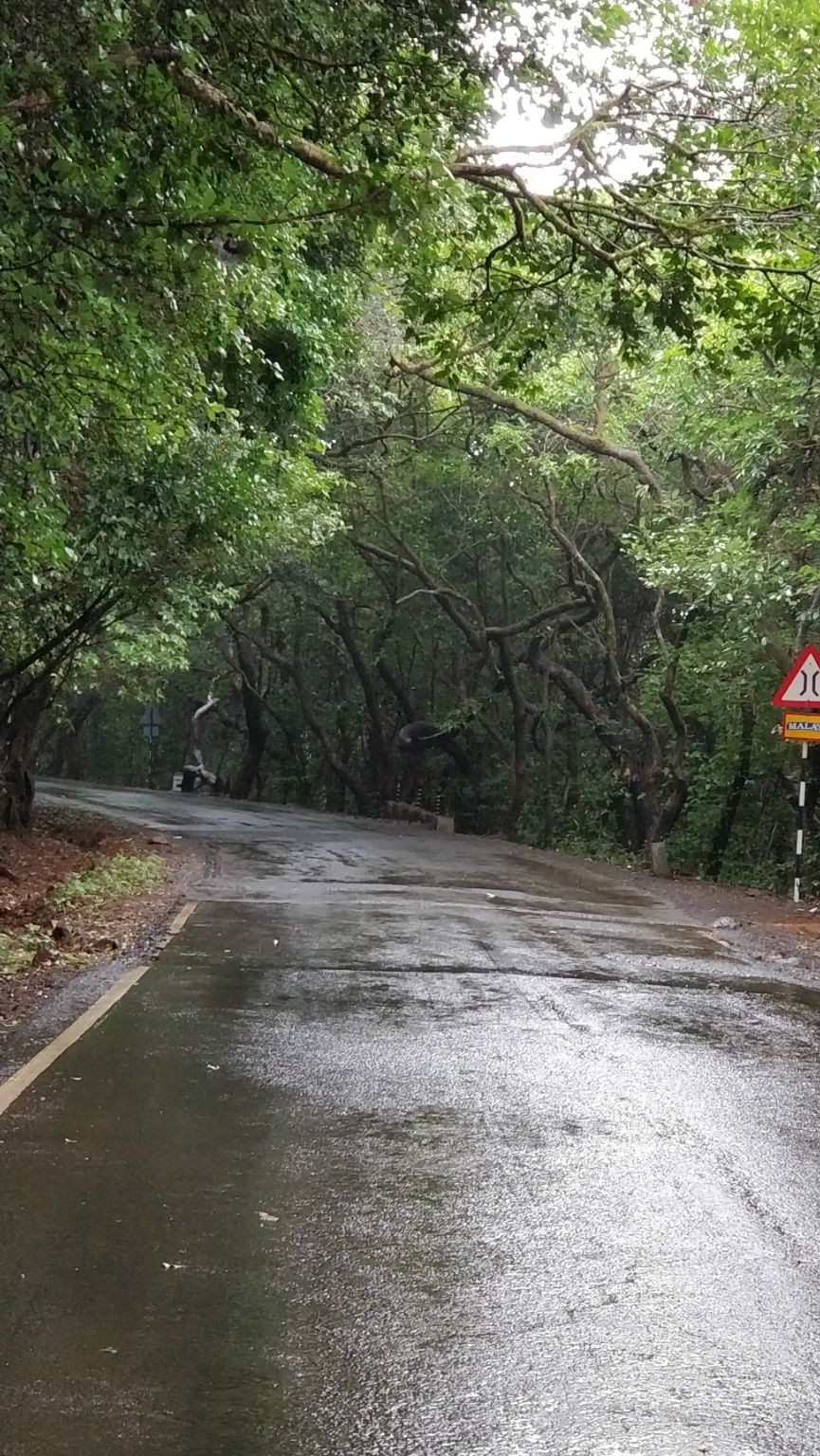 Mahabaleshwar is marked by typically flat mountains at top. The hills here are designed differently by nature & so are the roads. The roads are broader & easy for the people with motion sickness unlike any north Indian hill station. Summers were at their peak in Delhi when we really wanted to relieve ourselves of the heat. The destination was decided & the bookings were made. It was a 6 night / 7 days trip which covered Mahabaleshwar, Panchgani, Adlabs Imagica & Pune.
Our flight landed at 10.45 in Pune & we boarded the taxi at 11.15. Pune to Mahabaleshwar is about 120 kms & takes around 2 hours 40 min to reach. For the people with motion sickness the hilly ride is only about half an hr & that too the roads are smoother. Some basic facts about the place include:
State – Maharashtra ; District – Satara ; Sahyadri Mountain Range
Nearest airport - Pune; Nearest Railway Station - Satara
Altitude – 1373 m above sea level
Best season to visit – During monsoons
We visited in June during  pre-monsoons but we missed the beautiful waterfalls which I had seen in the Pics on internet. During monsoons the place is beautifully decorated with the waterfalls all around.  Coming back to our road trip from Pune, I would like to mention it is better to escape the city as soon as possible because the rush in the main city will certainly delay your plan. We got stuck in the traffic as we had to stop for the Breakfast in the city itself. In that case it is better to halt at a highway restaurant. We had planned our stay in Resort Saj. Our room was in cottage style with a beautiful view of the hills. With such a beautiful view it was perfect for us to sit relax & have a cup of tea with the music playing in the background. I still remember that refreshing air with the scent of relaxation. Well, after that we spent our evening in the market. The main market is on a single road with many shops around. My shopping consisted mainly of the rubber foot wears which were abundantly available in the market due to the rainy season. The quality was nice. I would like to mention a shop which was selling unique decoration pieces there which I rarely find in Delhi too. For the Dinner you have ample of options at the end of the road. The restaurants are lined up one after the other with all types of cuisines available. But our experience wasn't good with the food. Tandoori rotis there are made up of maida leaving no difference between the Naan & the Roti. So if you prefer Aata rotis, it is better to ask for Chapatis. Desert included Strawberry cream with ice cream. Whole Mahabaleshwar & Panchgani are filled with the shops selling different strawberry ice-creams & shakes. The strawberry flavor is really fresh & tasty. It seems I have always been eating the scented flavors till then. Strawberry ice creams filled with the fresh fruit itself gives a sweet & the tangy taste together. Amazing it was.
Day 2 - Panchgani tour
Our Panchgani tour included - Mapro Garden, Parsi Point & Table Land. 
Panchgani was just 5-6 kms from our hotel so it didn't take much time to reach.
Mapro Garden – The place is owned by MAPRO.  The place is famous for selling big Jumbo tasty Bombay Sandwich.  Bombay Sandwich & the Strawberry mocktails are their speciality. We ordered Strawberry Martini & Strawberry Mojito. This meal was sufficient for us two & my kiddo. Martini was brimming with chunks of strawberries. Amazing it was!!
Parsi point – Our next stop was Parsi Point. Had a great view from there. Had some Kachi Kairi (unripe mango), clicked some pics. And headed for Table Land.
Table Land – Reached the much talked about place. & believe me its worth that talk. We opted for the horse ride. He charged us Rs 1200/- to show us the 9 points from the plateau itself. A small ride he told was to show 4 points. But we opted for a longer one. It was about 5 kms (as far as I remember). I swear I haven't had such a horse ride before. The air was just amazing. You can feel fresh air there all through your senses. For the girls, you really need to tie your hair otherwise half of your time would be gone managing your hair. The day passed by beautifully.
We made our halt at Mala's for purchasing strawberry Chikkis & fudge. Fudge was the finger licking sweet made by adding milk content to the crushed strawberries.
The evening was spent walking in the resort with the pleasant wind blowing, earhones on & my favorite list of tracks. " When I hear u breathe I get wings to fly I know that I'm ALIVE!!!"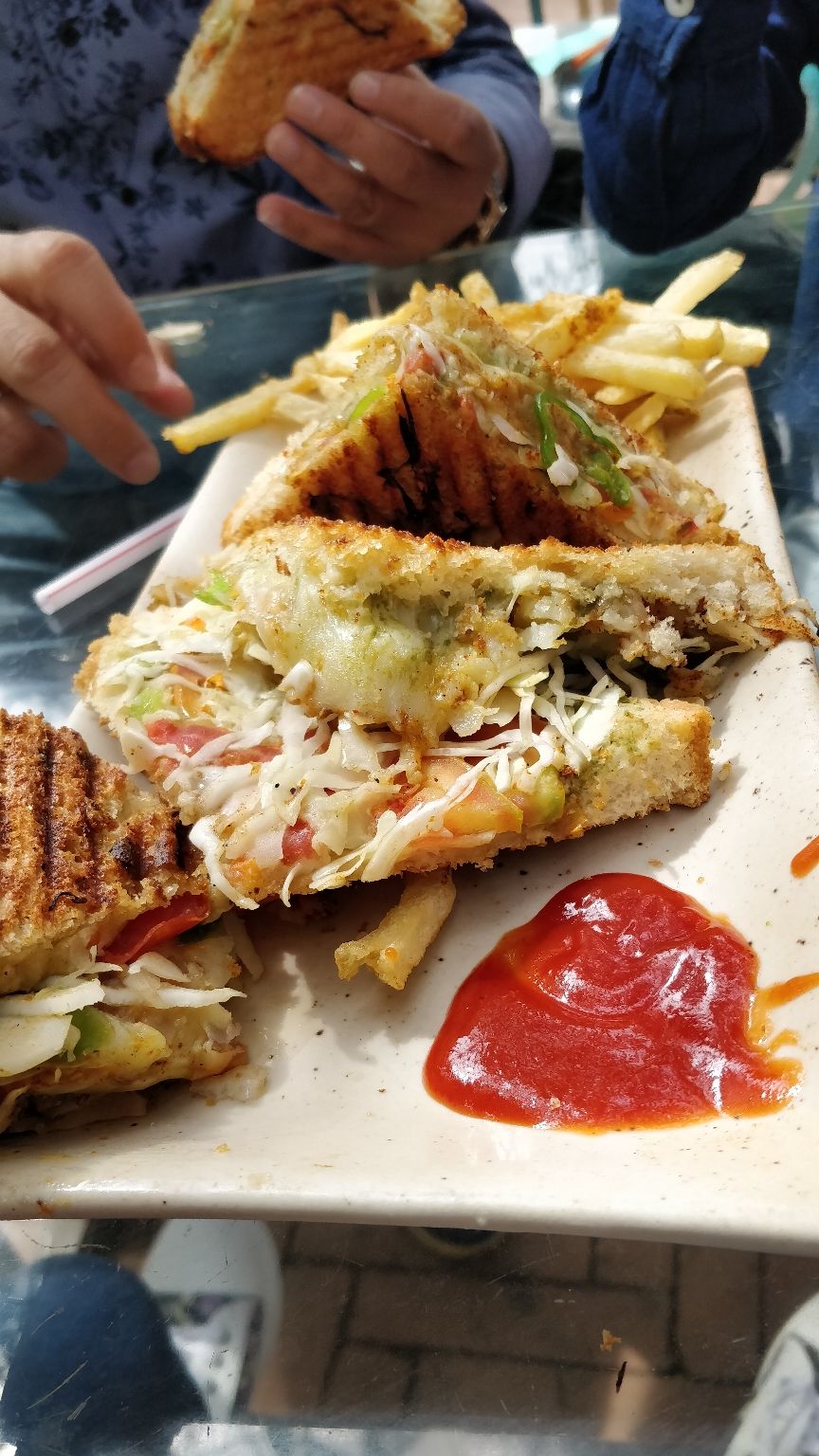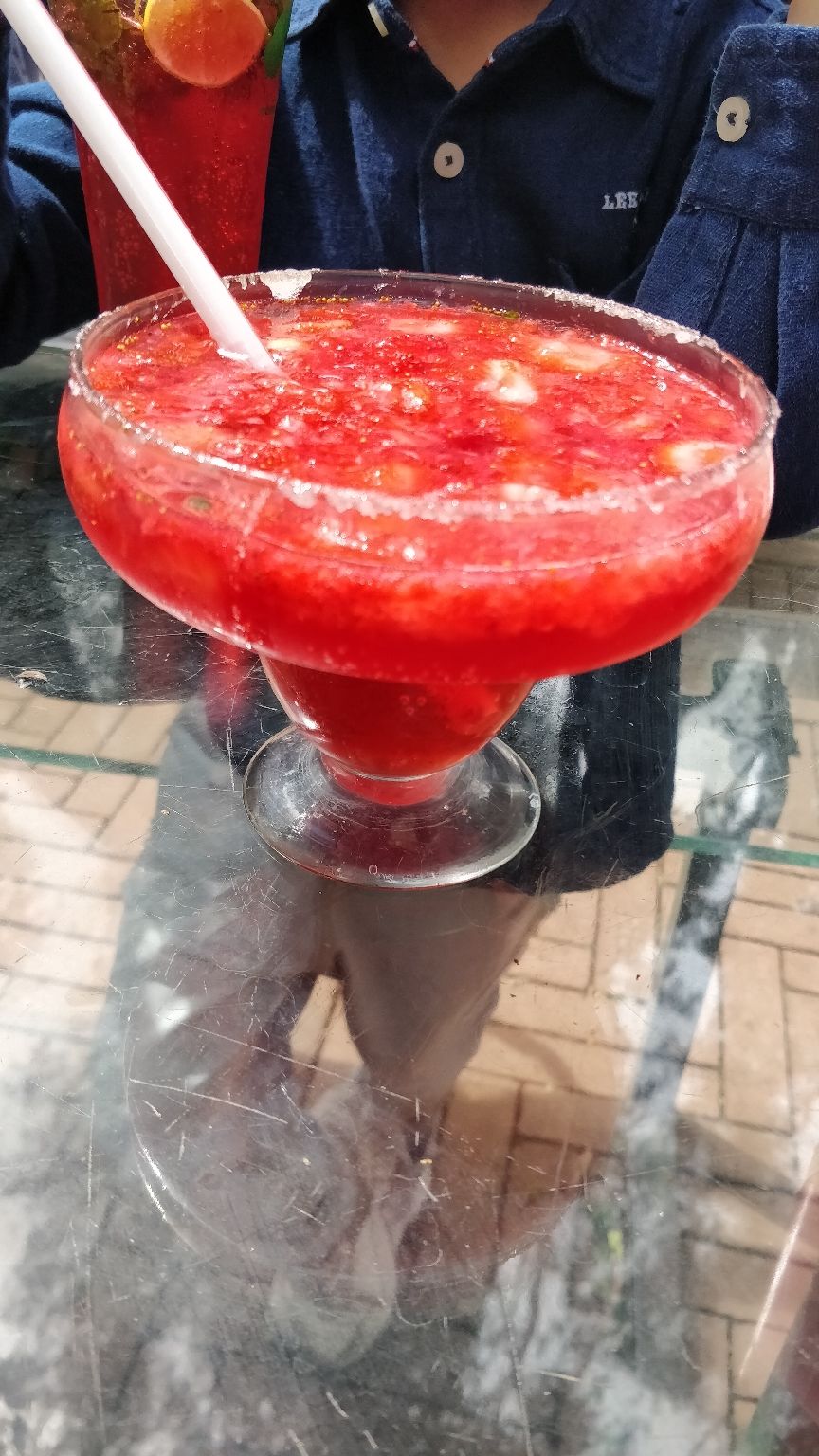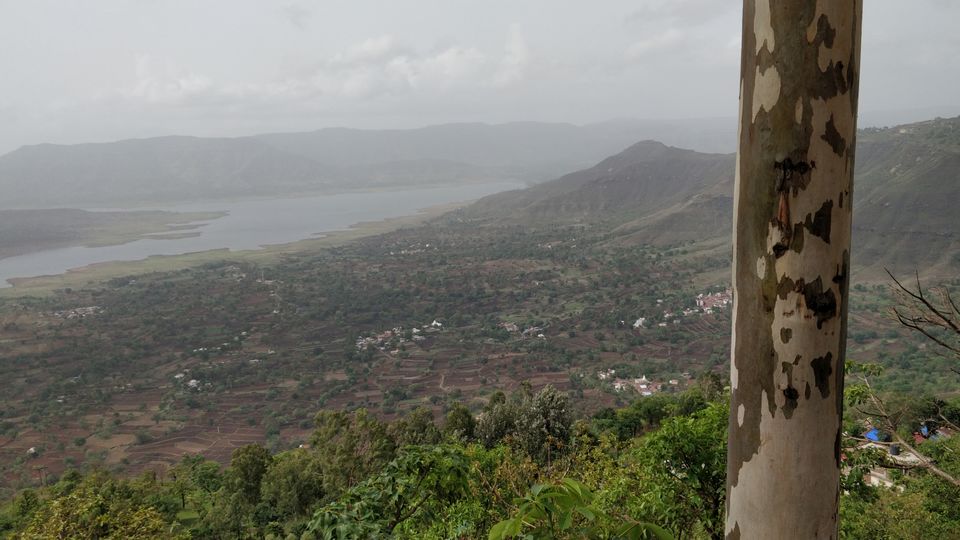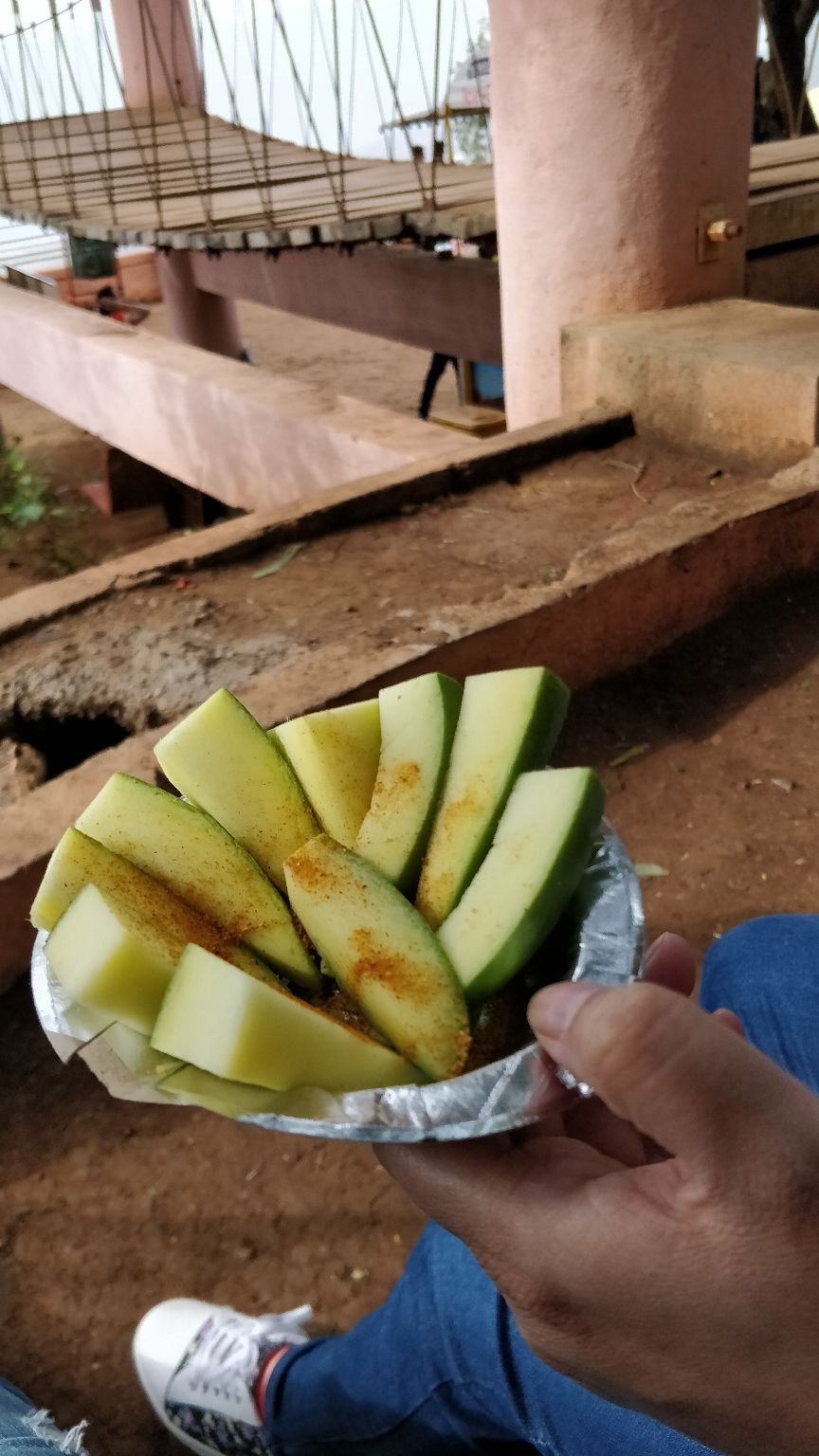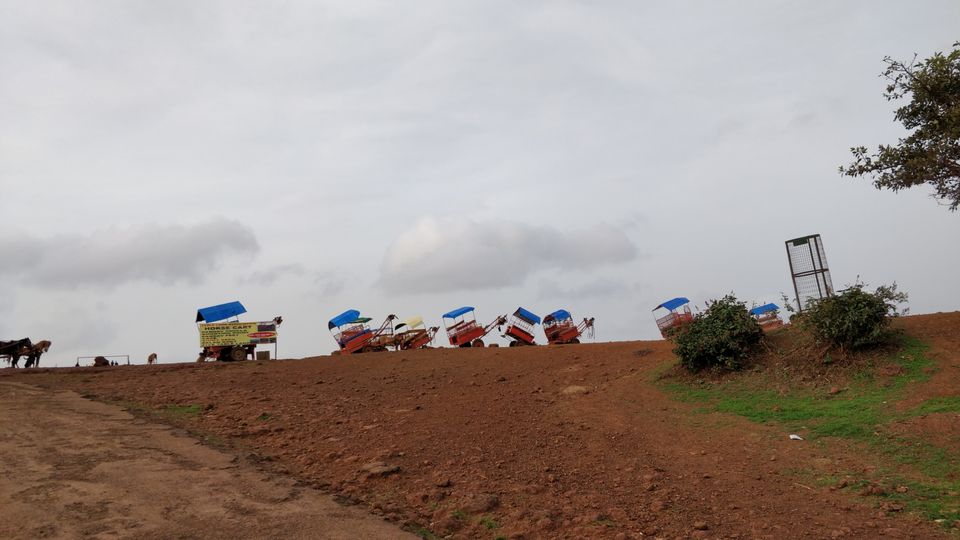 DAY 3 
Day 3 included Pratapgarh Fort, artificial traditional village & local sightseeing
Pratapgarh Fort - It was  45 min drive from our hotel. The fort was built under Maratha King Chatrapati Shivaji Maharaj & was completed by 1656. The battle of Pratapgarh between Maharaja Shivaji & Afzal Khan was fought some distance away from the fort. The major part of the fort is said to have been destroyed by the Britishers. The inherent families of the soldiers still live in the fort permises. It is better hire a guide who would take take you through the fort. I always prefer hiring a guide than to just look at the walls & come back. There are shops & small restaurants within the fort where u can rest & have something.
Traditional village – At just 5 min away from the fort  an artificial village is created where you can click the pictures.  
Local Sightseeing  - Included Elephant's head point or needle point, echo point all at one place. There are many monkeys around so its better to stay attentive while visiting there. They do no harm. We found people giving them bananas & other things to eat.
We stopped at a strawberry garden & then went to the hotel.
The best part of the day – walk, earphones & a romantic track "Your body is  a wonderland" by John Mayor.
I'm sure some people like me don't really need a perfect or a dream destination, all we need is pleasant weather, good mood , good vibes of the place, & MUSIC!!! Sometimes clubbed with COFFEE.
This was our beautiful 3 day stay in Mahabaleshwar. We headed for Imagica the next day.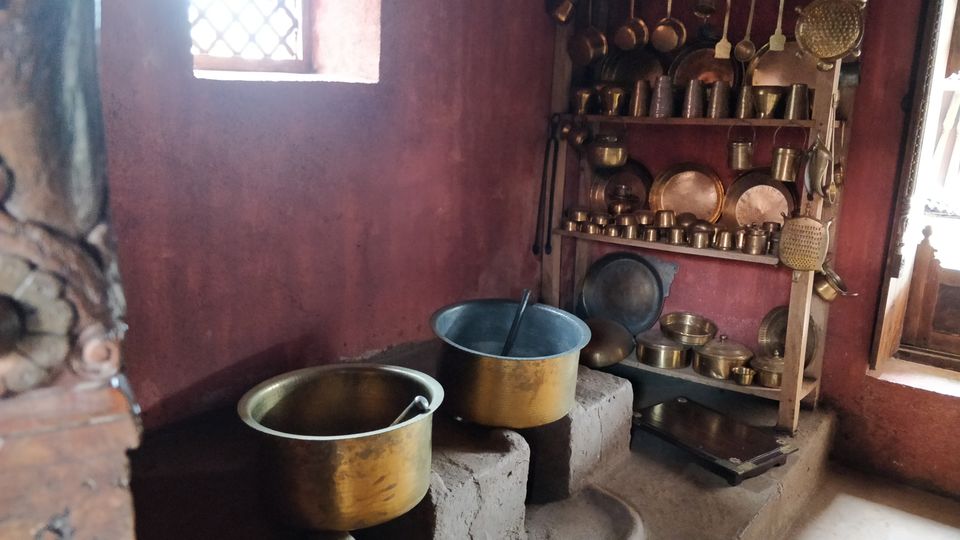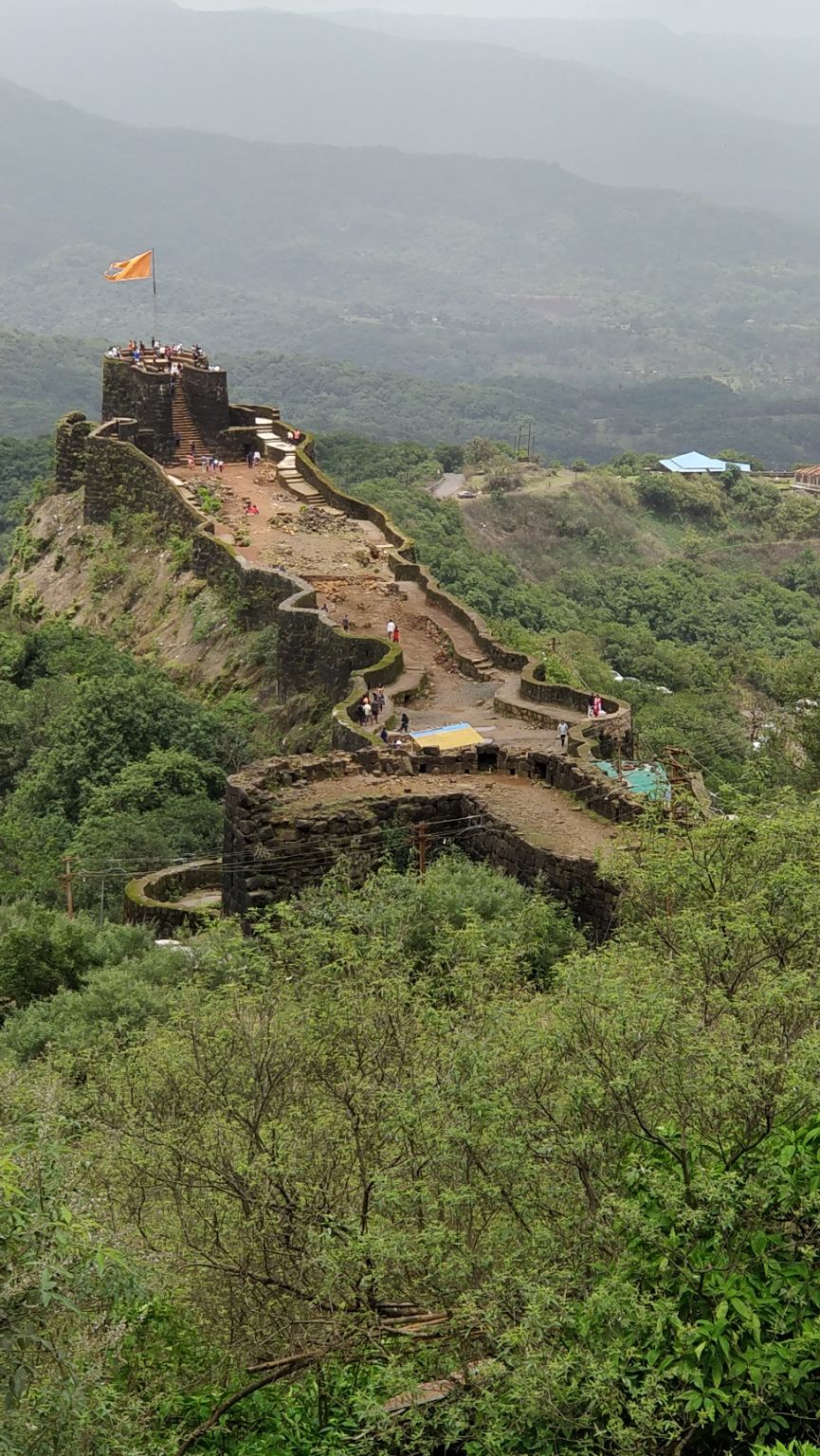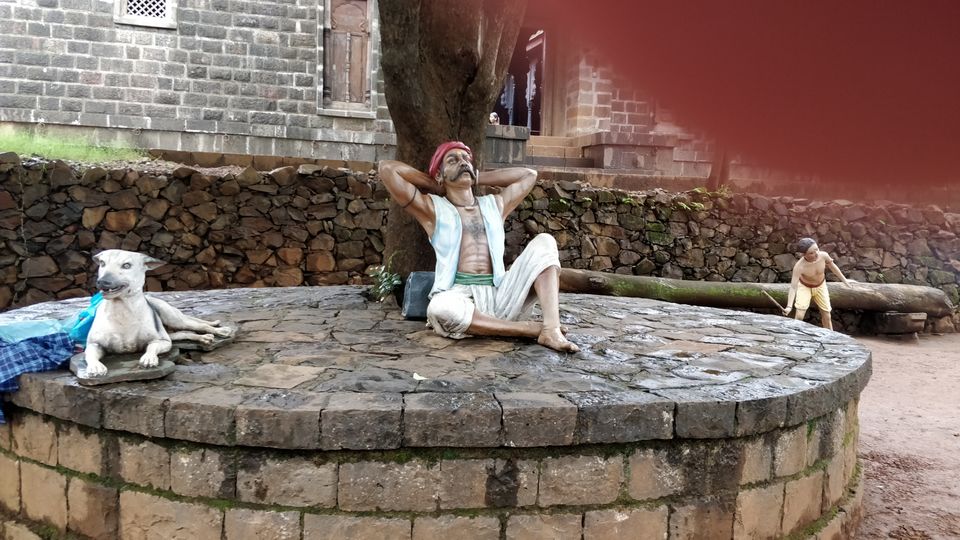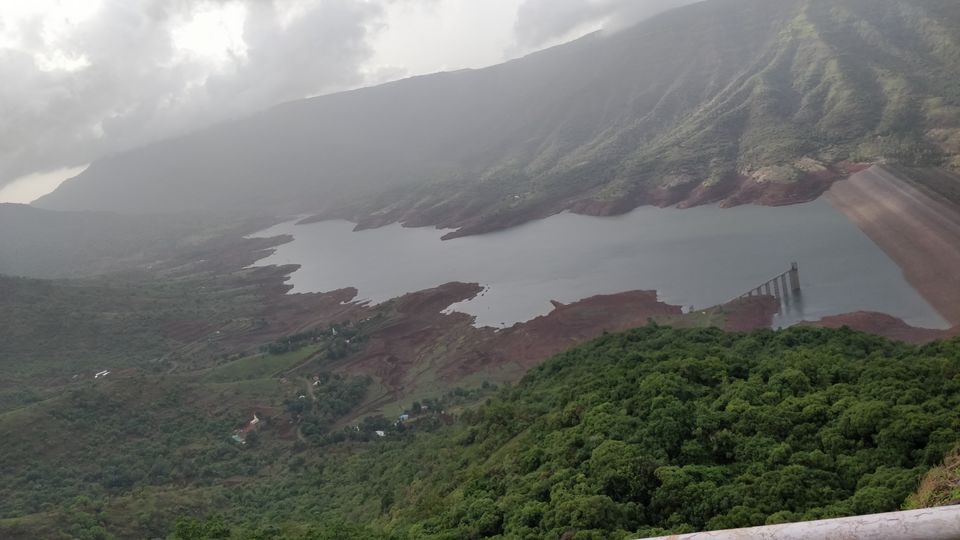 DAY 4
We had booked our stay at a resort 5-6 kms away from Imagica. Other options - Novotel at Imagica itself, otherwise many hotels & resorts within 10 kms. If you want you can stay at Lonavala or Khandala which can cover one more destination as well. But we preferred to stay nearby.
Imagica has a theme park, water park, snow park, etc. It is coming up with some other attraction as well.
As the time was less that day, we went for the snow Park. There you can enjoy with snow , can do ice sliding, click pictures with beautiful ice works majorly cars, snowman, Christmas trees, get inside the igloo. If you feel cold, get out for some time, have Hot Chocolate drink & get geared up to face the cold again.
The next day we reserved for the theme park. There are numerous rides suiting to the needs of different people like thrill rides, animated rides, kids rides, family rides. We enjoyed the whole day. We missed the water park.
Our next destination was Pune. We booked a local taxi for Pune the next morning. The distance was around 100 kms & took us about 2 hrs to reach Pune. We stayed at Shivaji nagar as the markets we wanted to go were nearby from here. The place had many options to have food at the walking distance only.
The next day we reserved for shopping. With high expectations we went to Hong Kong Lane, FC Road, Laxmi Road & Fashion Street markets but didn't quite like it. Read favorable reviews on the internet about the markets but somehow I didn't like any of them. We had a flight in the evening so we hurried up for the hotel to get freshen up. As the way to the Airport goes from the city itself so its better to keep some buffer time if you are travelling near the peak time.
This way our trip ended with sweet memories of these 3 places. I have noted Mahabaleshwar & Panchgani in my mind & will plan to visit there again during Monsoons.