During our Konkan trip we went to see Vijaydurg Fort from Ratnagiri.....
We packed our breakfast from our hotel and started very early morning with our pre-booked SUV .....
It took us around 4 hours to reach Vijaydurg amidst beautiful natural beauty & coastlines of Konkan regions ..... although there were some bad patches on the road.
This fort is situated about 100 kms south of Ratnagiri .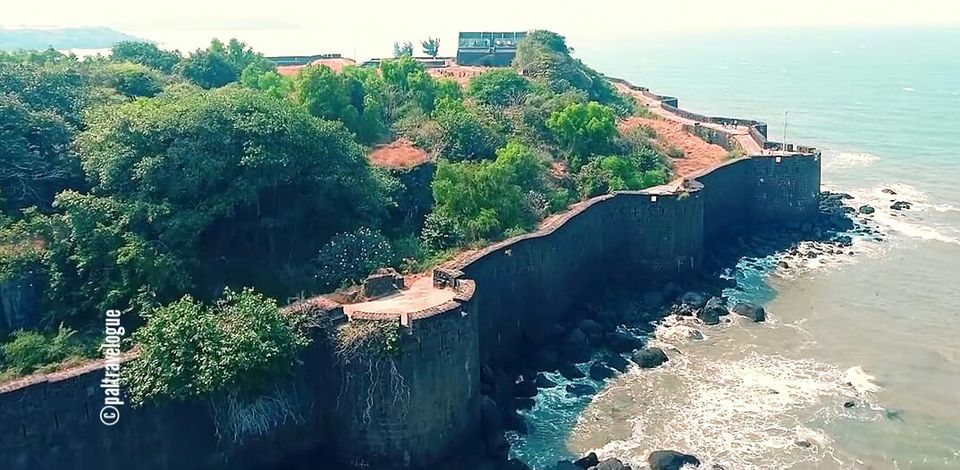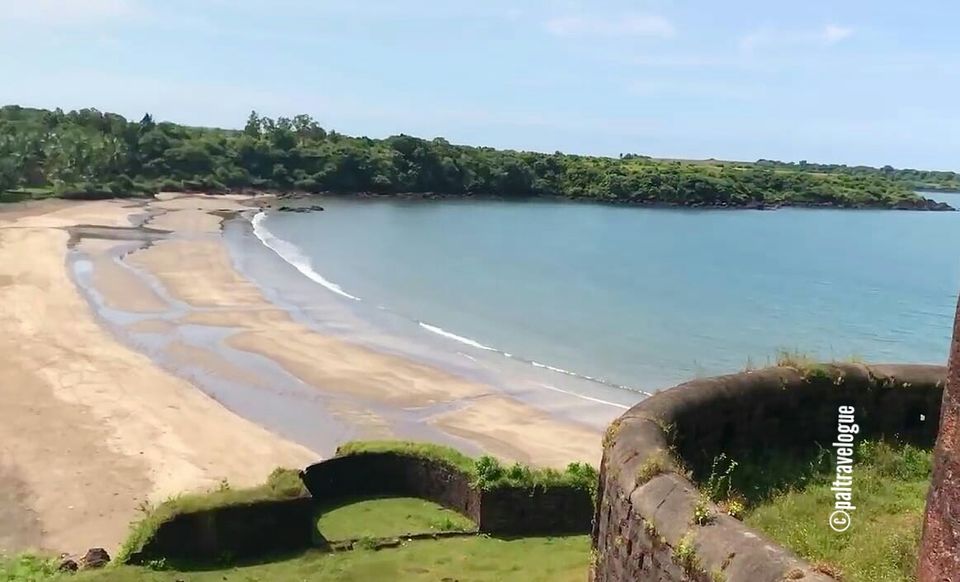 The Vijaydurg Fort is absolutely magnificent , exquisite and most impregnable sea fort in Konkan coastlines.
Most of the fort walls and bastions are still intact .
The beauty of this fort is that it is locked by sea from 3 sides and connected to land from 1 side only.
The fort provides great views of the sea, the creek, the greenery around and a small beach alongside it .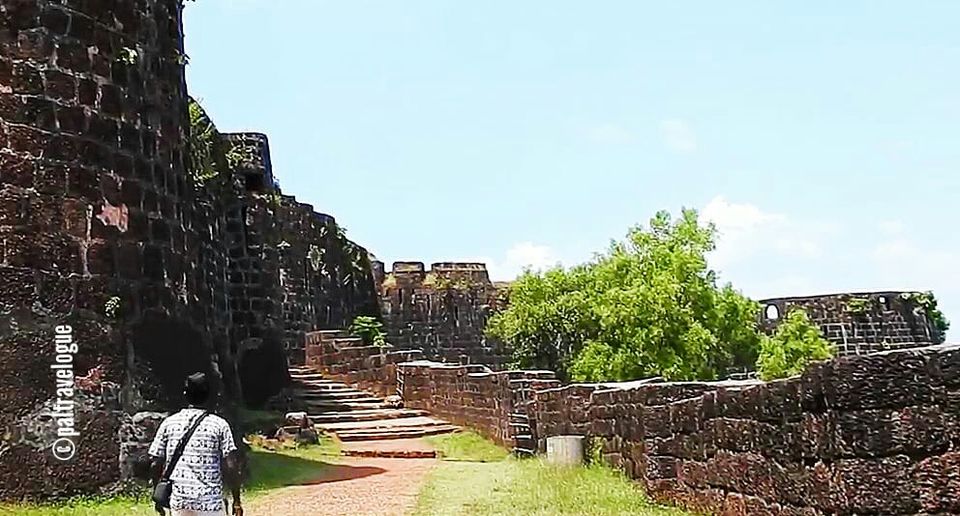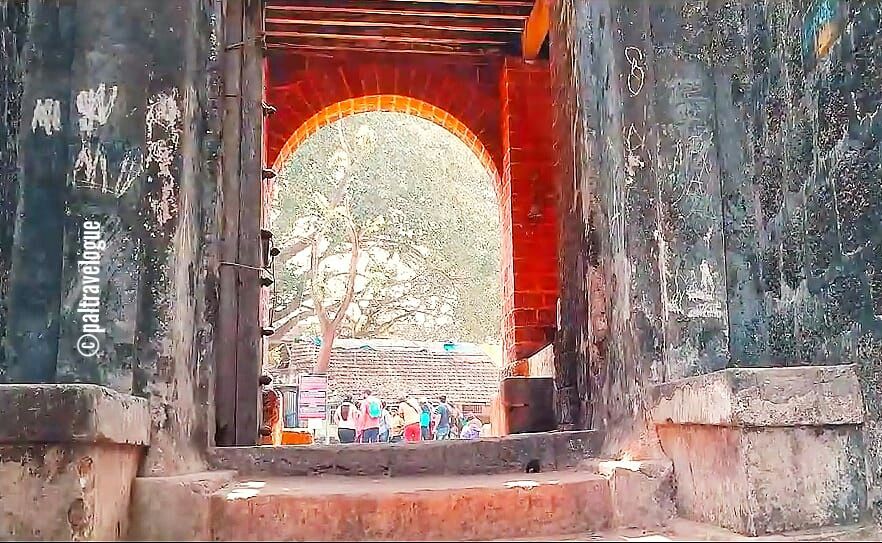 There is a small entry fee of Rs.5/- per person at the entry gate . It is important to take a guided tour to see lots of places inside the fort and to understand the history of this fort . The guide cost us Rs 300/- and it took about 2 hours to see the fort from inside .
This is about a 800 yrs old fort and one of the strongest sea forts on the west coast of India.
The small entrance is intact and you can see massive fortifications. Upon entry, there is a temple and a doorway which takes you to the wharf.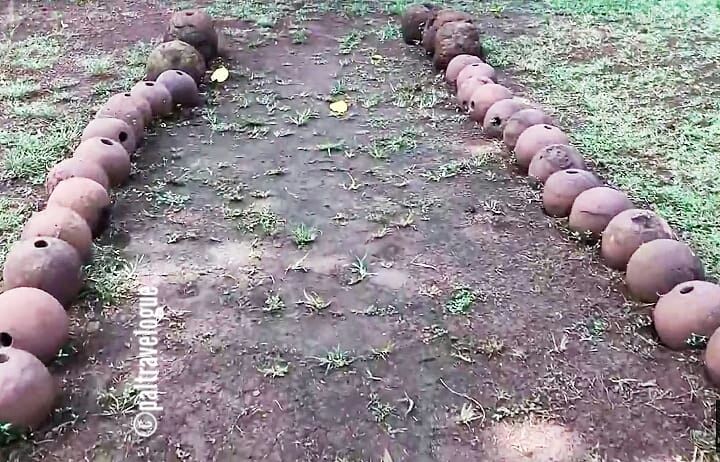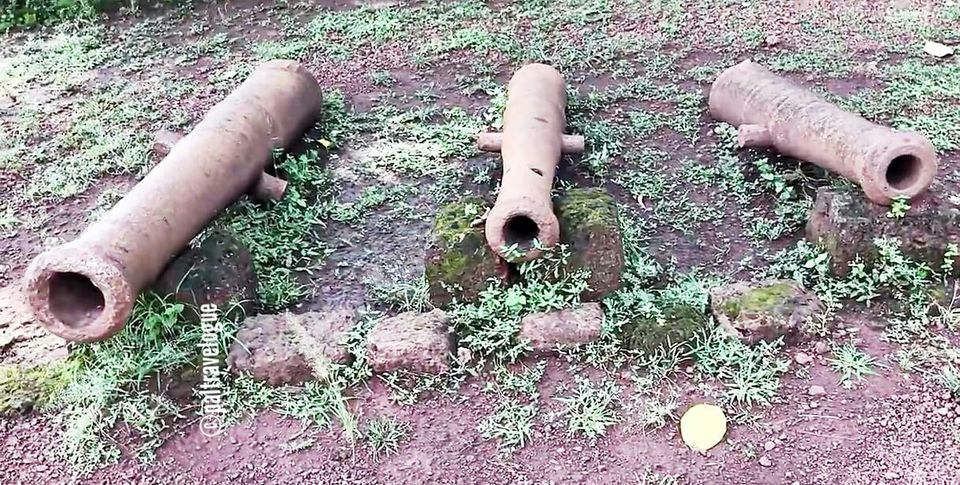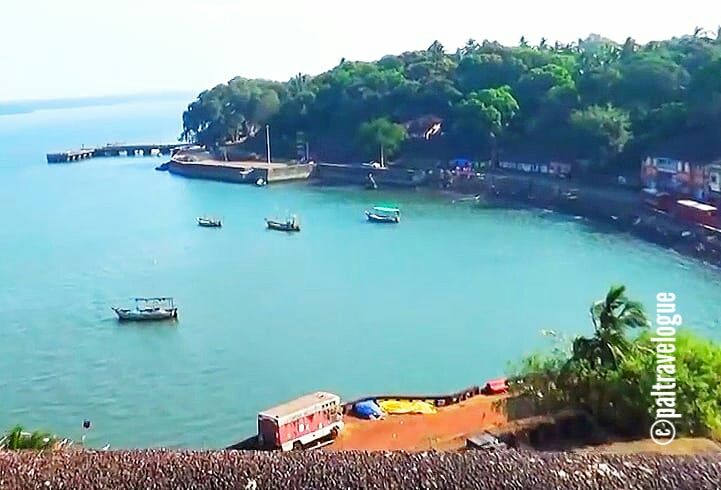 Once you entered , you can see lots of cannon balls and some broken cannons in an open area ......
You can take walk on the outer fort walls as it is connected properly without any damage . You can get a feel of the massive structures of this beautiful fort.
Beautiful views of the Arabian sea and cool breeze ......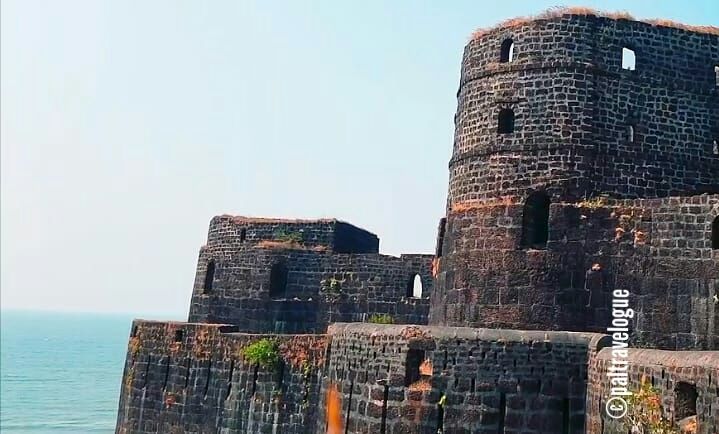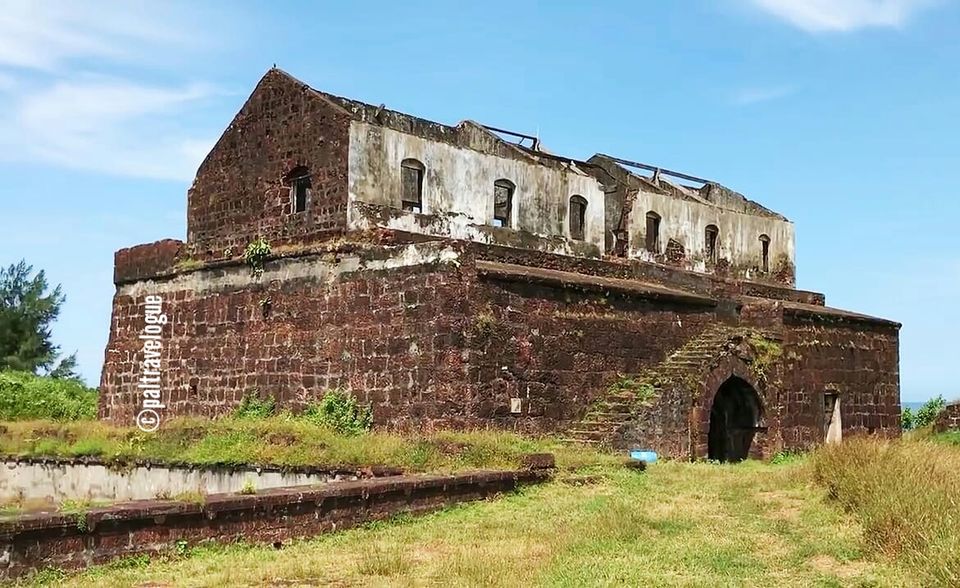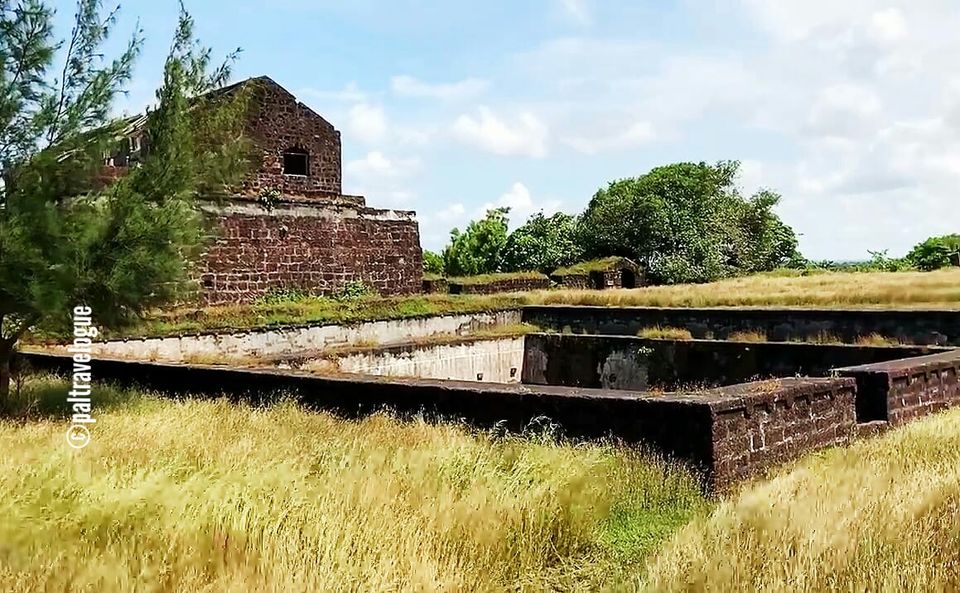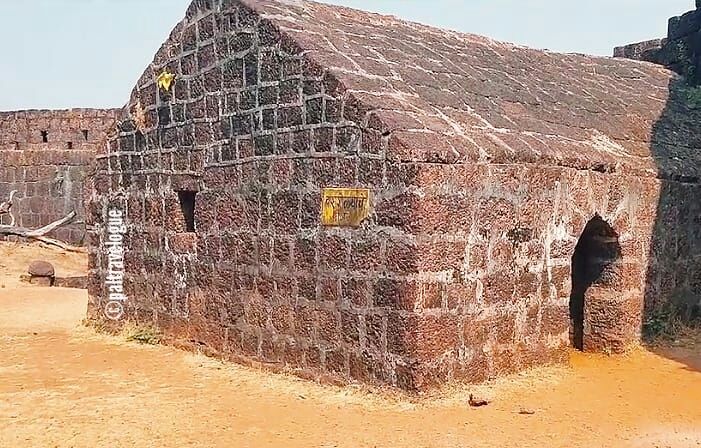 You can view 3 layers of fort wall very clearly ..... also can view bastions, Queen palace, Sadar, arm storage rooms (unfortunately, they are all broken), a big sweet water tank inside the fort etc. .....
The fort is kept clean and routes are connected properly to explore the fort .
A brief history of the fort :
Initially known as Gheria, it was enlarged by the Bijapur rulers and then strengthened and enlarged in the mid - 17th century by Chatrapati Shivaji Maharaj , gave its new name ,Vijaydurg - Victory Fort .
The fort is also known as the 'Gibraltar of the East' since it was so impregnable, surrounded by the Arabian Sea from three sides.
It is the oldest fort on the coast of Sindhudurg. The fort was very difficult to capture due to the 40 km shallow creek that acted as a natural barrier to ships and protected the fort. Maratha warships used to be anchored in this creek. So that enemy could not see them from the deep sea.
It's now a protected monument under ASI .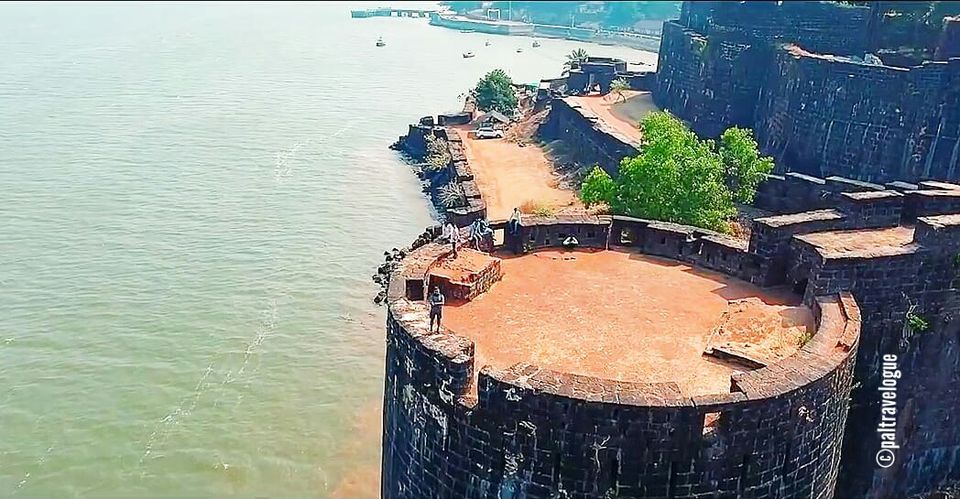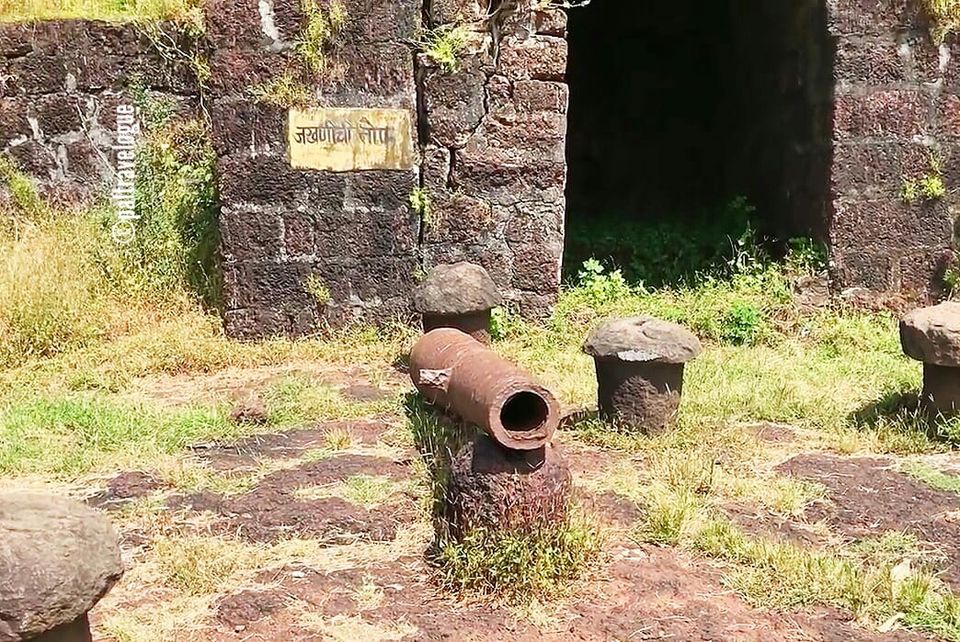 Some important aspects of this fort :
* Construction: This fort is a fine example of strong ancient architecture. The fort was constructed by Raja Bhoj of Shilahar Dynasty. The construction of the fort took place between 1193 to 1205.
* Walls: It is a huge fort with three level of walls & has 27 bastions. The area of the fort is about 17 acres; it takes around 2 - 3 hours to see all the things. The walls are made of huge black rocks (Laterites). The walls of the fort are about 8 to 10-meter high.
* Caves: Few caves like structures are also present inside the Vijaydurg fort. The fort is covered by sea on 3 sides and offers magnificent views of the Arabian sea.
* Water tank : There is also a big water tank, which was the main source of sweet water for people staying on the fort.
* Cannon Balls: Some old cannon balls have also been kept inside the fort. Even today, you can see blow spots of cannon balls on walls of the fort.
* Escape Tunnel: There was also a 200 m long tunnel for evacuation during an emergency. Another end of this tunnel was in the Dhulap's palatial house in the near village.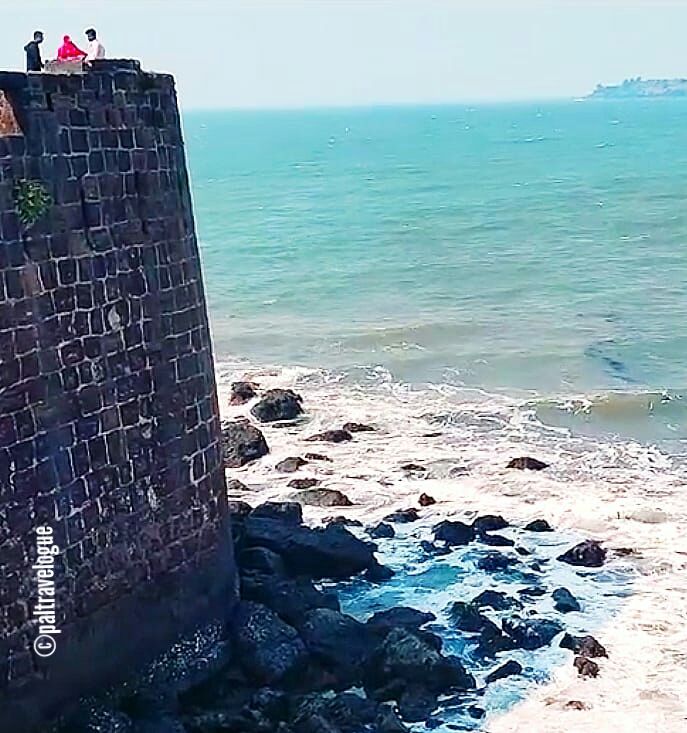 * Underwater Wall inside the sea :
A few years back, Oceanographic experts have discovered a submerged wall of length 100 meters east of the fort. This under-sea wall is 3 meters high, 7 meters wide and 122 meters long. The wall is composed of Laterite rock and has a depth of 8-10 meter under the sea. So when enemy ships tried to attack the fort, they collided with this underwater wall and shattered into pieces! Portuguese had lost their 2 ships in an attempt to capture Vijaydurg fort.
IMPORTANT TOURIST INFORMATIONS :
* Timings: You can visit this fort anytime during sunrise and sunset.
* Time Required: 2-3 hours are enough to explore the fort properly.
* Entry Fees / Ticket Charges: Rs.5/- per person as entry fee to see the fort.
* Carry your own water bottle, sunglass, goggles , hat & sunscreens .
* How To Reach Vijaydurg:
Nearest Rail Station: Rajapur road (63 km away) is the nearest railway station to reach Vijaydurg fort. Kankavli is the alternative railway station to the fort. It lies on the Konkan Railway Route and is 77 km away from the fort. You can easily get a private vehicle from station till the fort.
By Road: State Transport (ST) buses regularly ply to Vijaydurg from important cities in Maharashtra. One can easily reach Vijaydurg from the Mumbai-Goa national highway (NH-17). It is 436 km from Mumbai (via Chiplun), 184 km from Panaji & 57 km from Kasarde (via SH-115).
* Eating Stuff: There are few restaurants near the Vijaydurg fort area to have food & refreshments. Hotel Suruchi offers good Konkani foods .....
* Staying / Accommodation Options:
Few resorts and hotels have developed near the fort region. You can in any of them as per your requirement & budget.
Green Valley Hill Resort (MTDC) is a good option .
Even local people provide the homestays on request.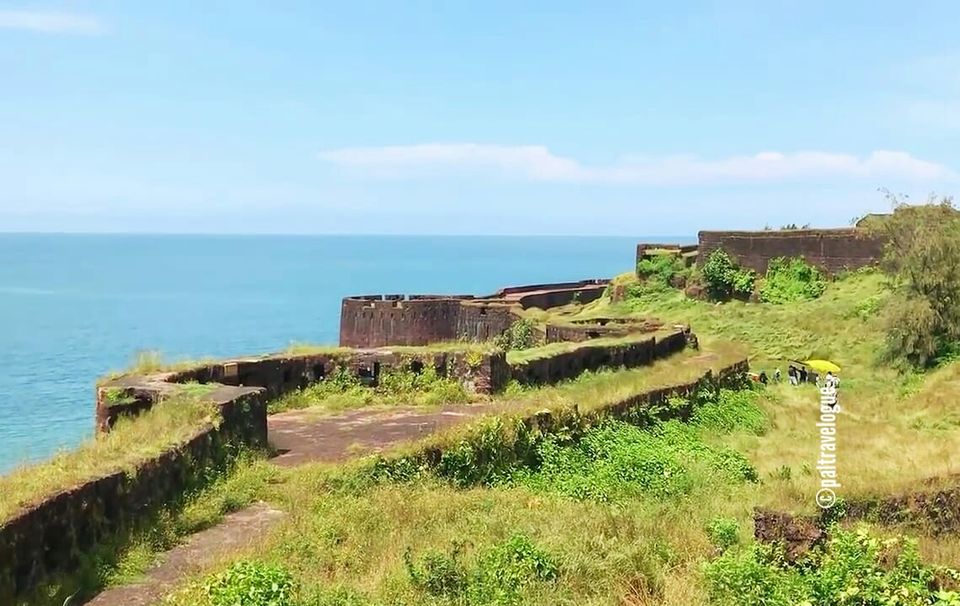 Lastly, it is a photographer's delight as the fort surrounding gives plenty of oppertunities to click your shot !!
I strongly recommend this place to visit during the Konkan trip !