Matheran is a beautiful small hill station on the outskirts of Mumbai. It is the perfect getaway for someone who only has a weekend to spare away from the busy city life.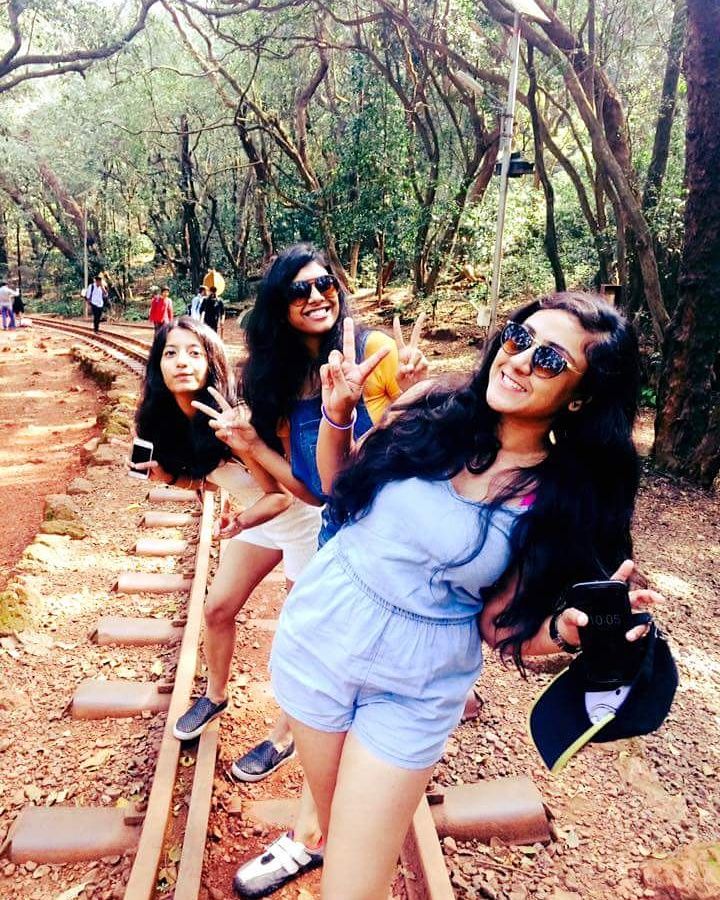 We headed for Matheran via Mumbai local, cheapest and the quickest way to go. (You will have to take a Karjat train from Dadar or Thane and get down at Neral). We were in the hopes of riding the toy train which we heard was quite a ride. To our dismay, when we arrived we came to know that the toy train had been discontinued for a few months. We then took a shared cab to Matheran. The ride was quite something, you could see the hills and the city being left behind as we went higher. The round and round and round(seemed never ending really) roads makes you feel like you're in some North Indian state. We couldn't resist ourselves but to just keep staring through the window and admiring the site.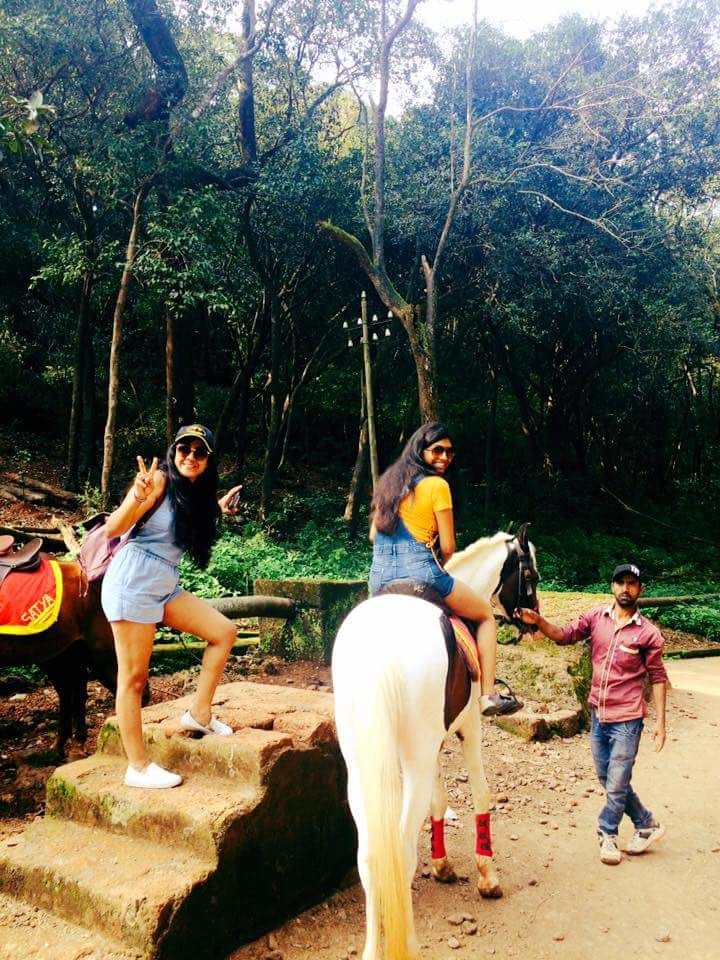 Upon our arrival, we came to know that we can either take a horse ride all the way up or we can walk. Since horse ride seemed tedious at that moment and we were told that walking would take more or less than half an hour, we decided to walk. Well it did take us more than an hour as it was an uphill walk and we were tired. The walk, however, was really nice, admist the railway tracks watching other group of people and families enjoying it.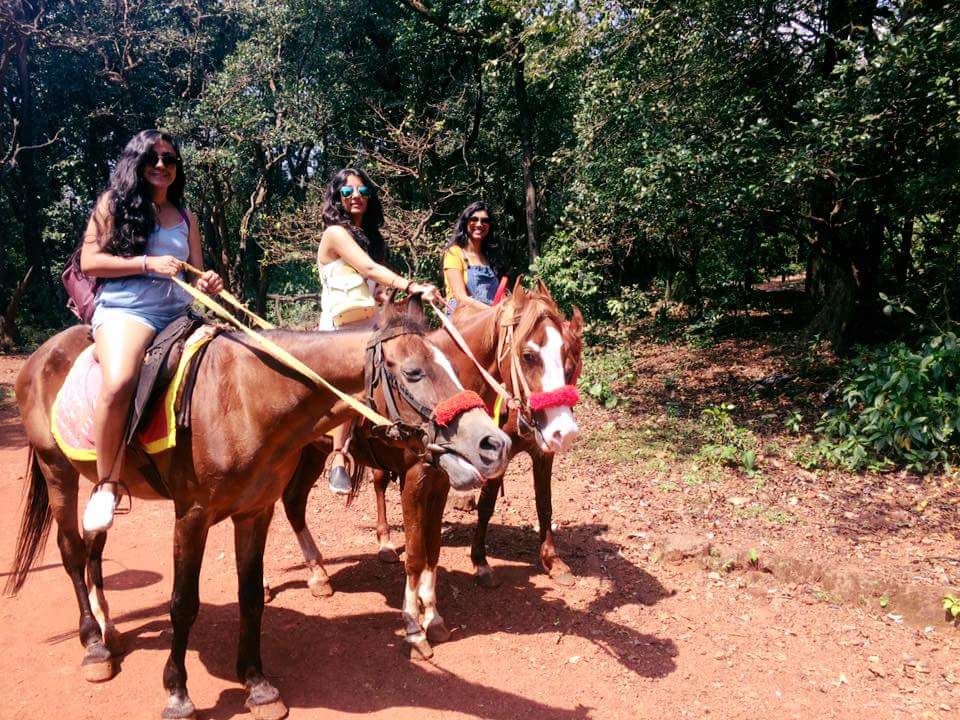 As we reached the hill station, we were looking forward to do the valley crossing which seemed pretty cool from the photos. Unlucky for us, even that had been discontinued. We then decided to go for a horse ride to see a few points, which all seemed the same, (Don't really make the efforts to going to see different ones, they all look the same). The view was good and the weather was great. After the amazing horse riding, we went for a short walk in the market area, finding a good place to eat. We found one, (that too, with WiFi) and spent sometime there eating and chilling.
We then headed back from the hill station. There were pretty amazing places to stay but we didn't have enough time as we came for a one day trip. Walk back down took hardly half an hour as going downhill is easy.
It turned out to be a really amazing short trip given how simple it was to just see and admire the beauty of the mountains and the sunset, far away from the city lights.