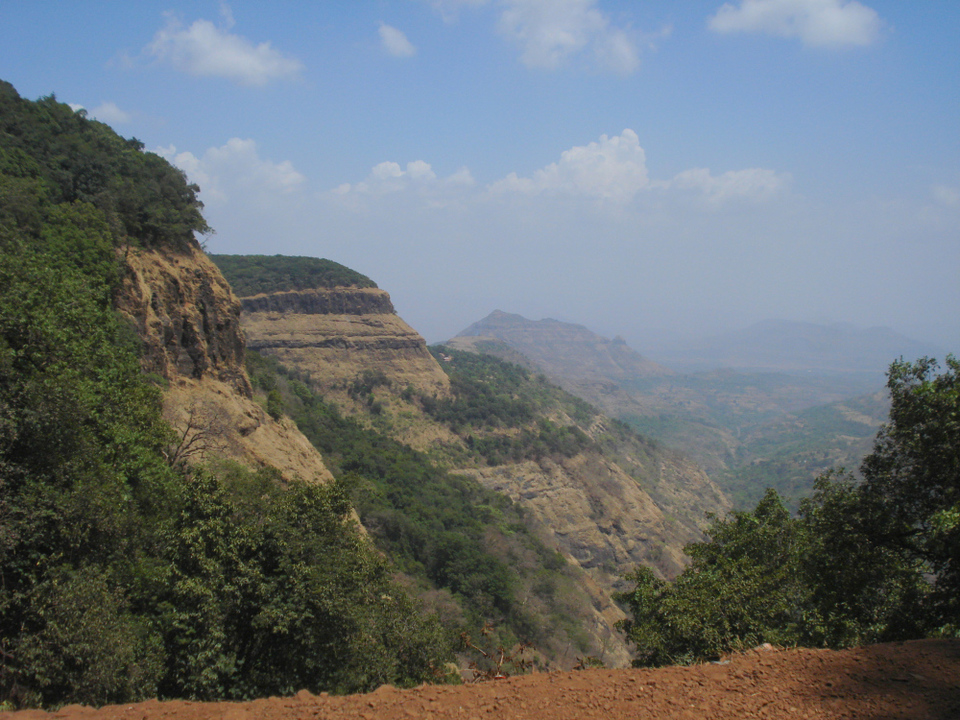 Pune is becoming warmer day by day and monsoon seems to be far away. Long summer holidays are in but going out of the house for travelling seems to be tough! Matheran is only 120 km away from Pune and one of my friends suggested that it will be cooler than Pune! Alluring details provoked me to book the tickets in Sahyadri Express. This is the only train that stops at Neral station. Other trains halt at Karjat, which is about 10 minutes away from Neral.
So on a fine morning, we boarded the Sahyadri Express. Earlier, we had planned to catch the Neral-Matheran toy train from Neral but it was our bad luck that the toy train service was suspended from the first week of May due to derailment.
Reaching Neral, we took the private car from the taxi stand, the only option left to reach Matheran. It took nearly half an hour through the serpentine roads of the mountains to reach Dasturi Naka. The spectacular view of Sahyadri mountains and valleys kept us engaged during the the 30 minute ride. In Dasturi Naka, we could see the forest and feel the calmness in the air. No vehicles are permitted beyond this point. This is special about Matheran. Modern modes of transport are not allowed so as not to destroy the sanctity of the beautiful pristine Matheran. Paying the entry fees of Rs 50 per visitor, we entered Matheran.
Maharashtra Tourism (MTDC) runs a very beautiful resort just beyond the entry gate at Dasturi Naka and it is the only resort available at this point. All the other hotels or resorts are situated near the Matheran market area or station area which is about 3km away from the Dasturi Naka. We preferred to stay at the MTDC resort.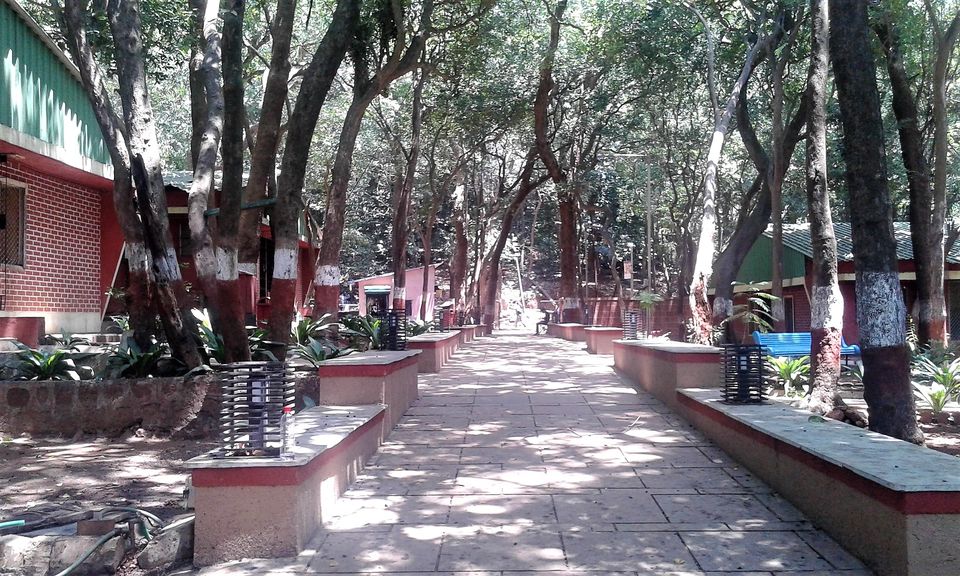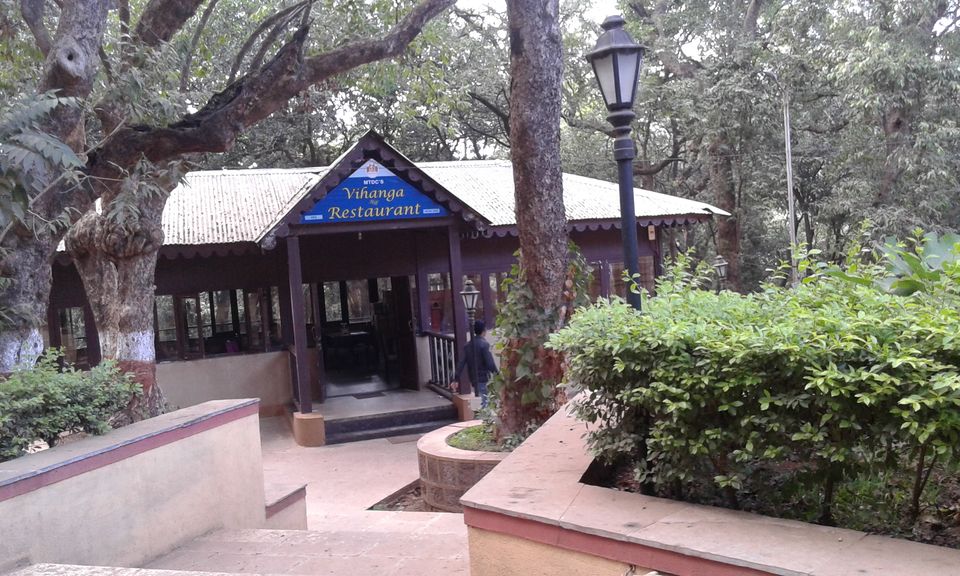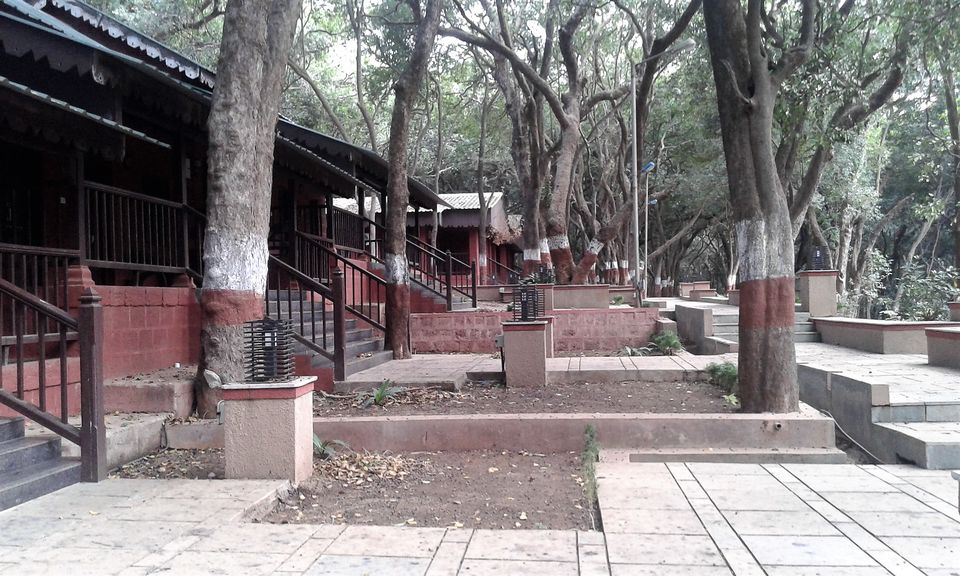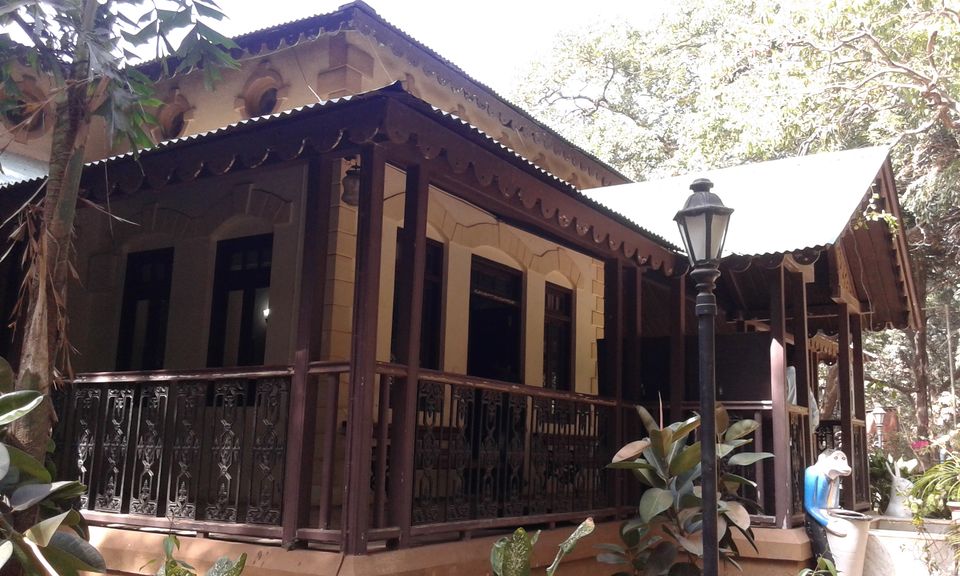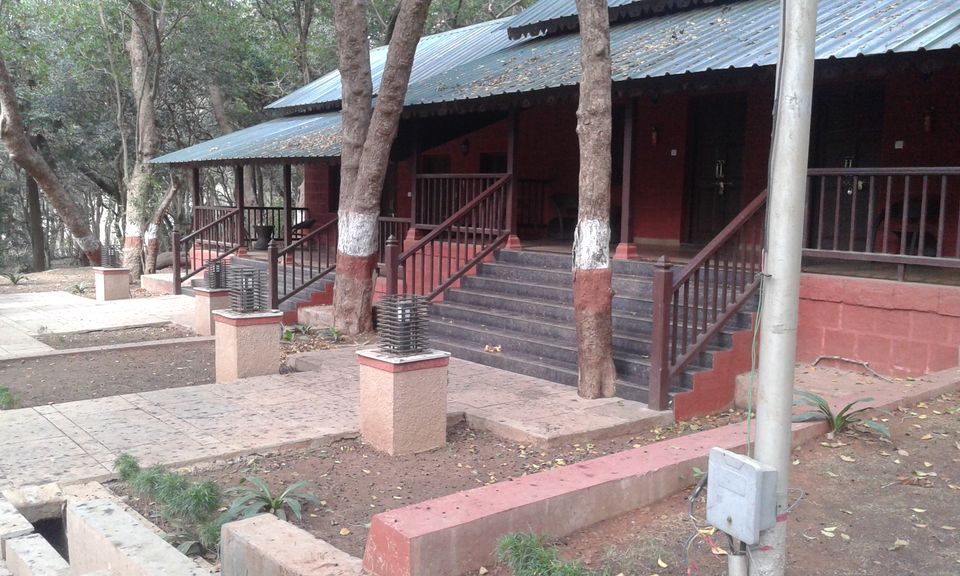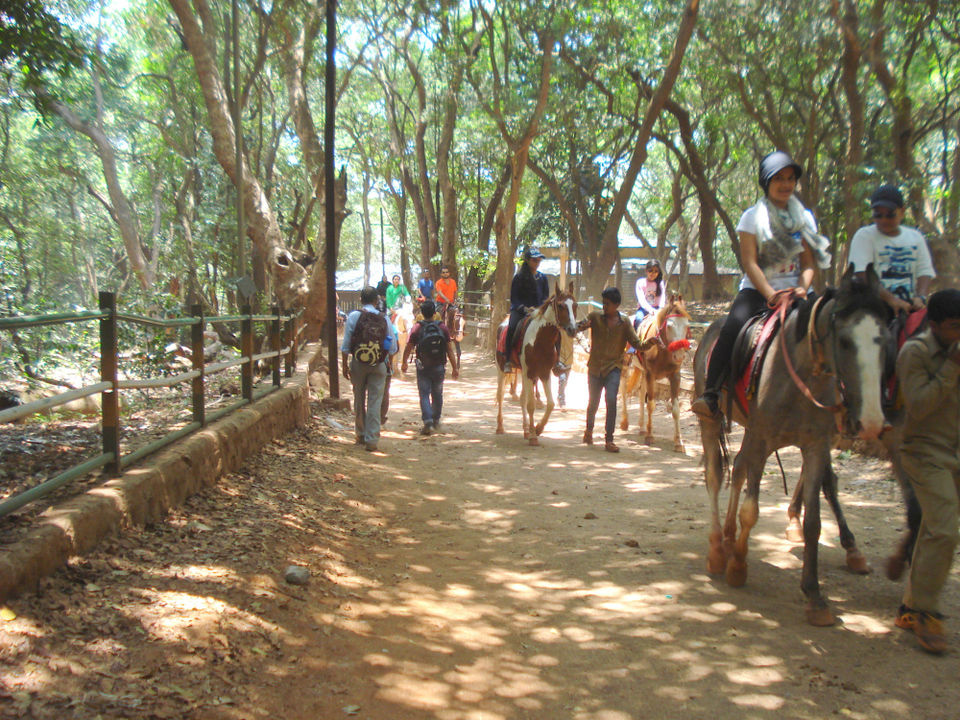 From Dasturi Naka, a shuttle toy train service operates between Aman lodge station to Matheran station, but it was also discontinued after the derailment. From this market area, one can reach the tourist points of Sahyadri Mountains. The other options to reach Matheran market or station area were to take a horse ride or a hand pulled rickshaw or walk. The horses and rickshaws were both available from Dasturi naka .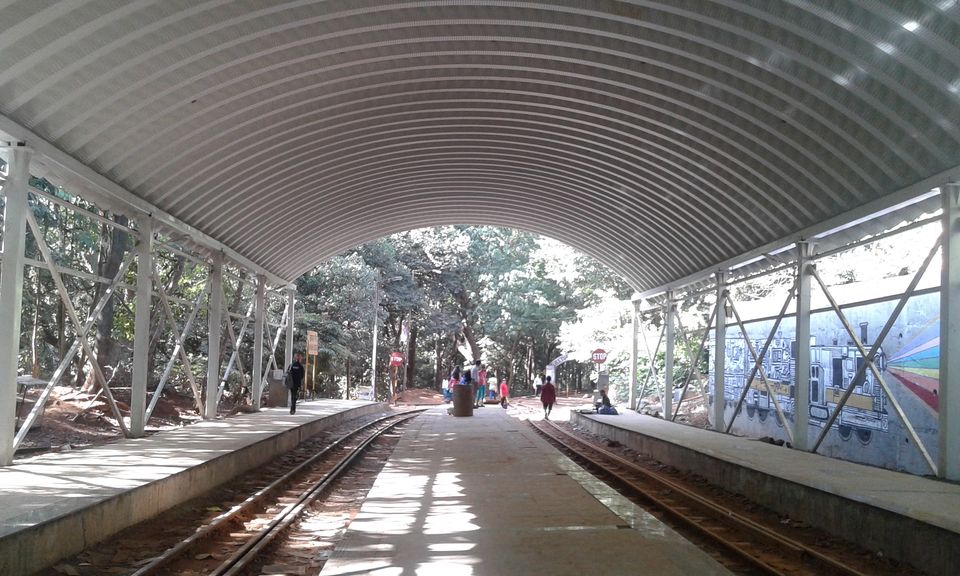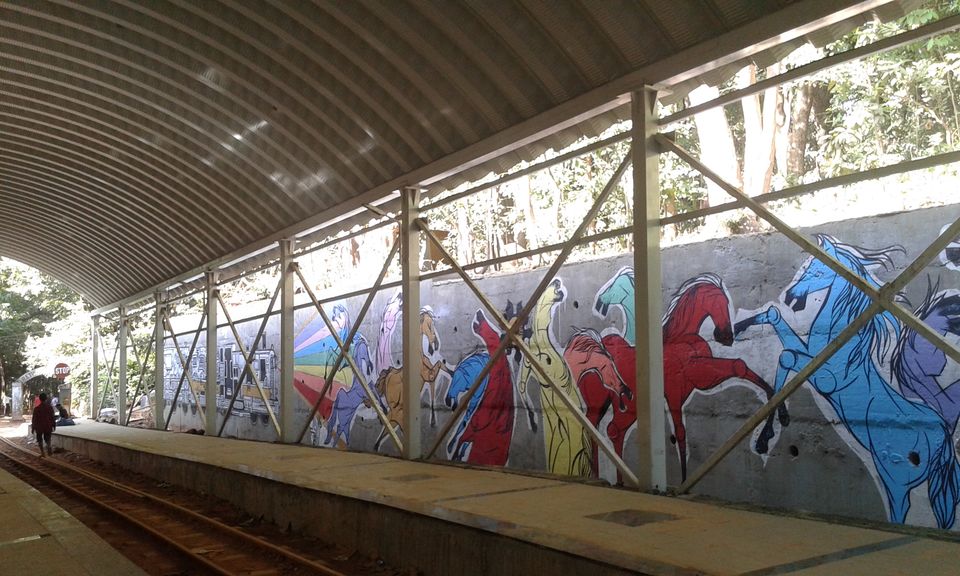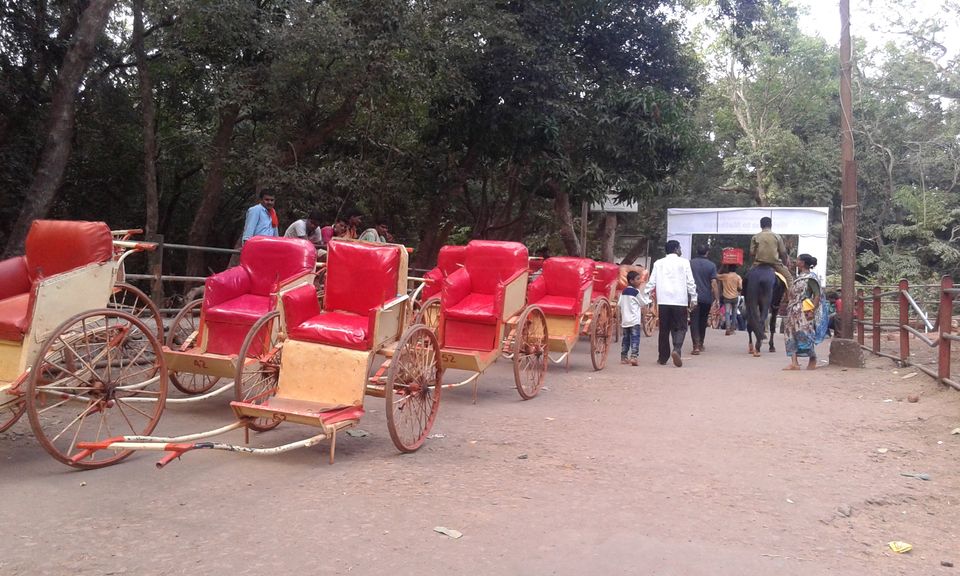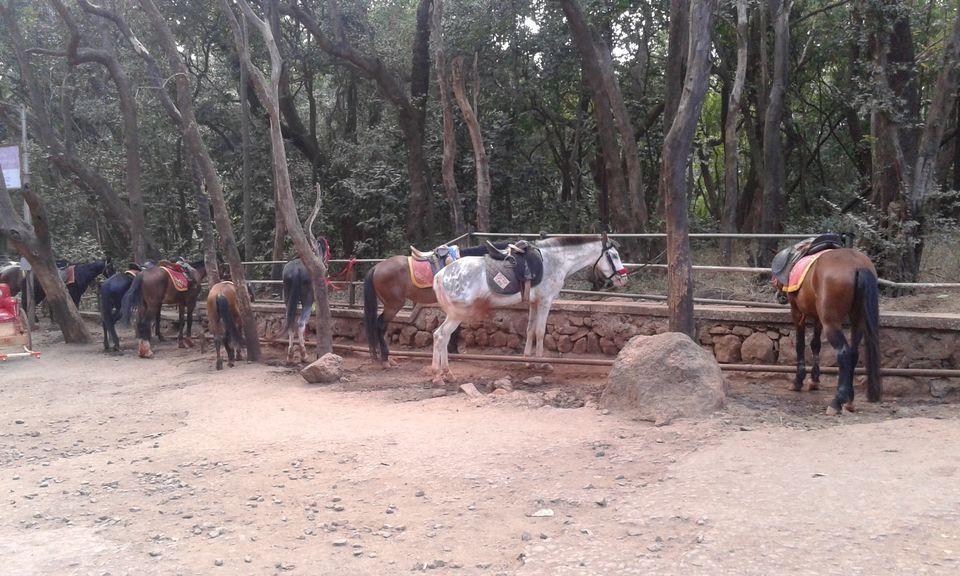 Walking through the woods was the most agreed upon option ,so we started walking along the railway track .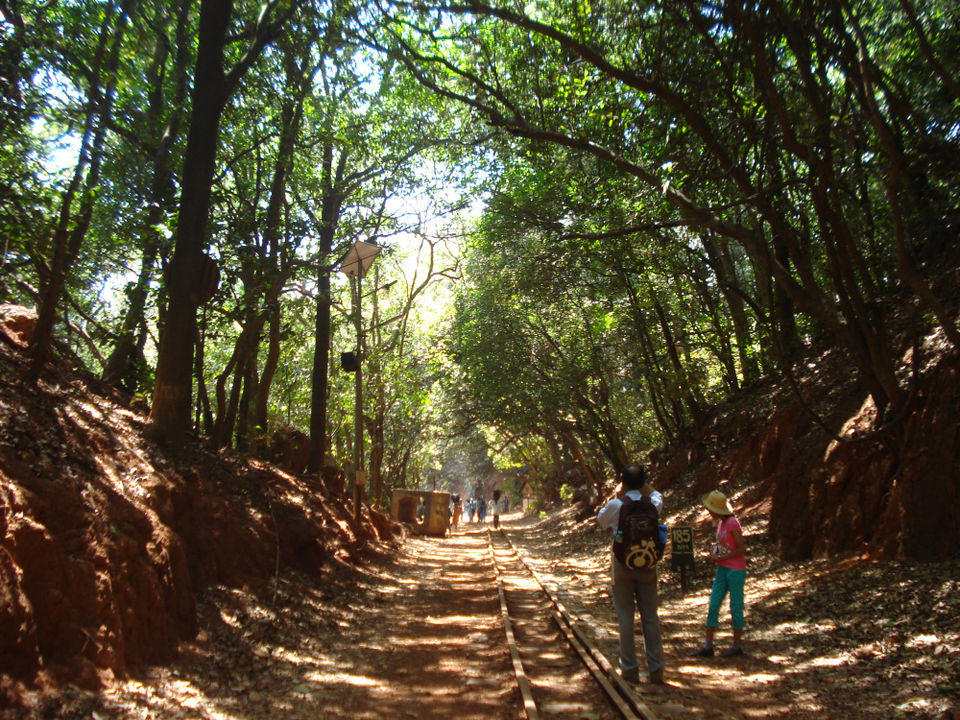 A parallel lane also run through the forest which is used by the rickshaws pullers and horse riders. Walking through the woods, was the most amazing experience. Sahyadri mountains, with its mesmerizing beauty stopped us, we wondered, we could have missed the scenery if we didn't walk! Monkeys and their families occasionally crossed our way. Black berries fruit sellers, hat sellers and also shoe sellers were seen along the road sides. Black berry trees are the most common fruit trees here (although the fruit size is comparatively smaller).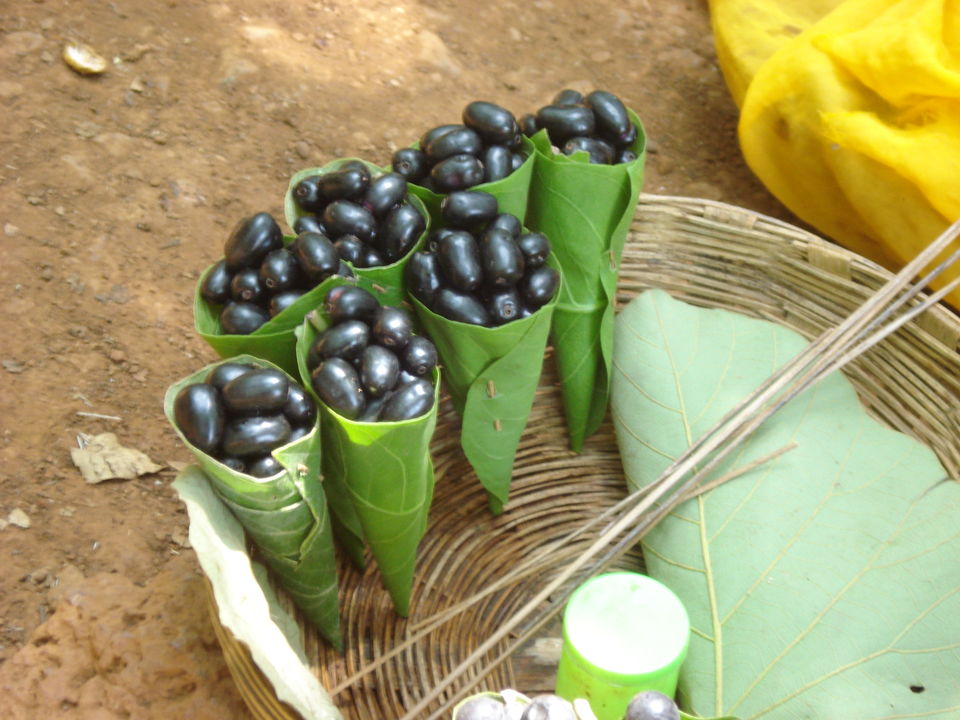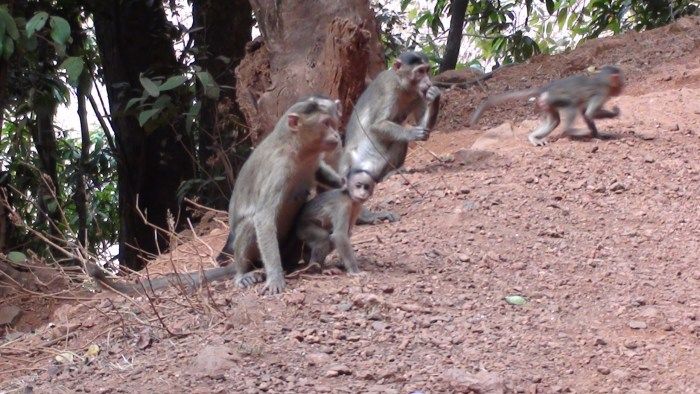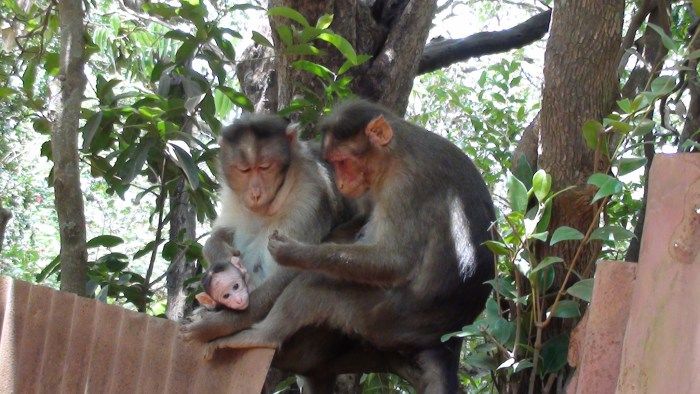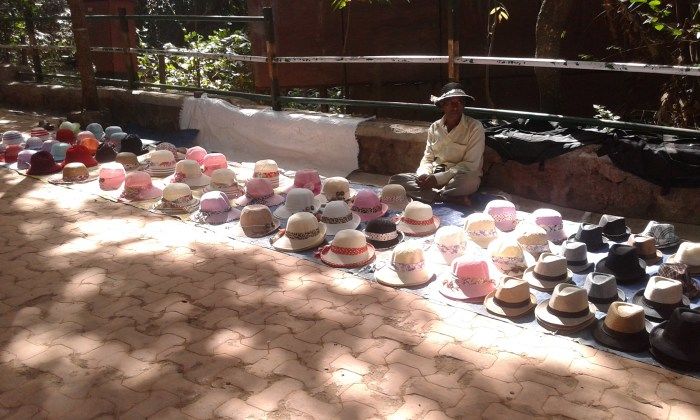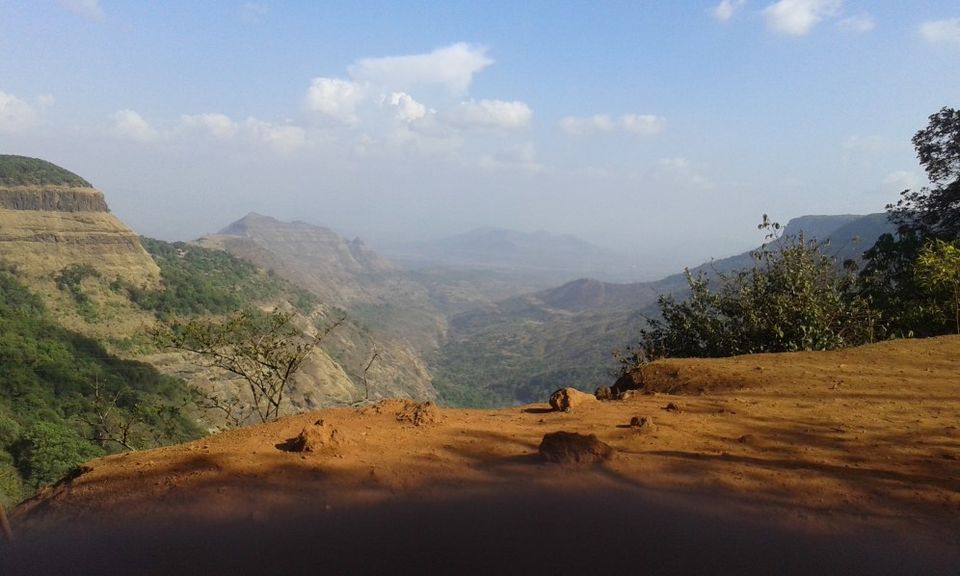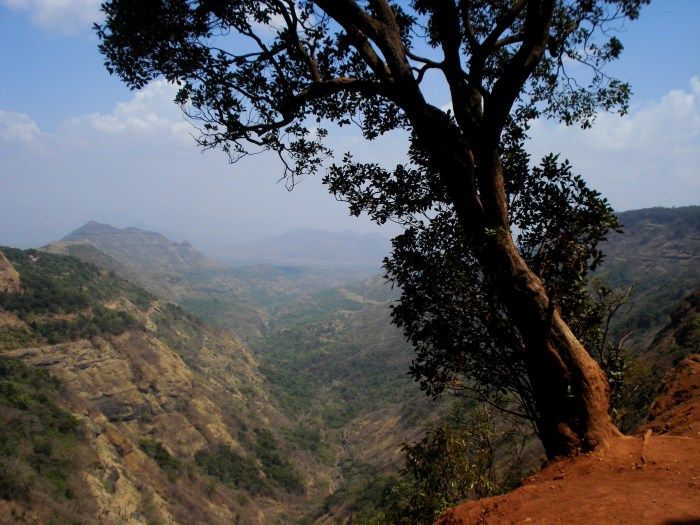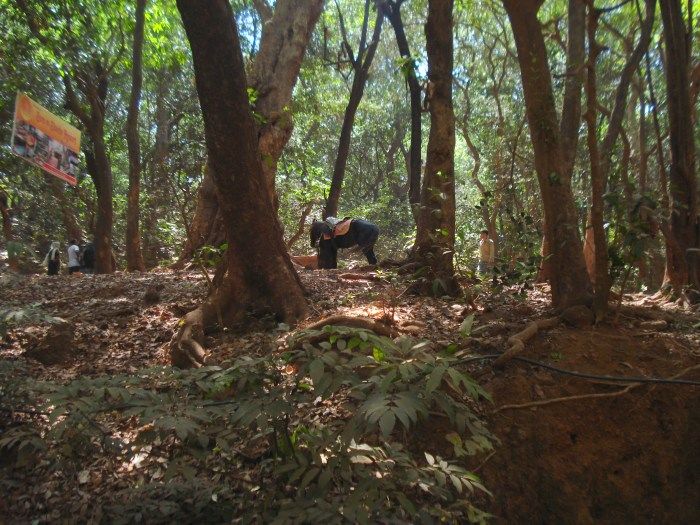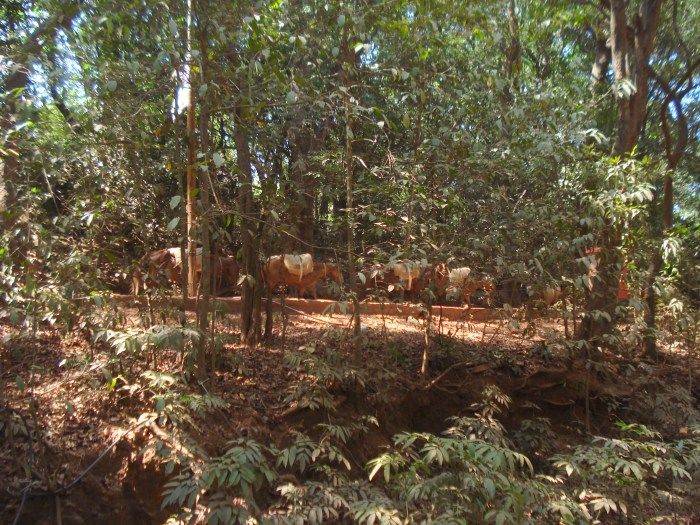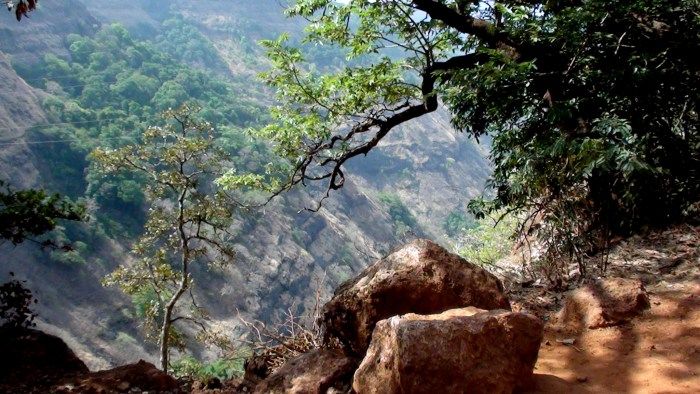 We hired rickshaws from market area to visit the tourist spots/points. Although riding a rickshaw may be a comfortable option but the roads being rocky, uneven and full of ups and downs it's a very hard job for the rickshaw pullers to earn money . A total of three people pull a rickshaw with passenger . We felt, if the rocky roads towards the tourist spots were made somewhat better or if any other eco- friendly vehicle could run here, the persons associated with this job could have had a better life. We really felt sorry for the rickshaw pullers who put inhuman efforts to earn their living. Otherwise, reaching the spots by horse may not be an easy and/or comfortable option for many and it may be risky too.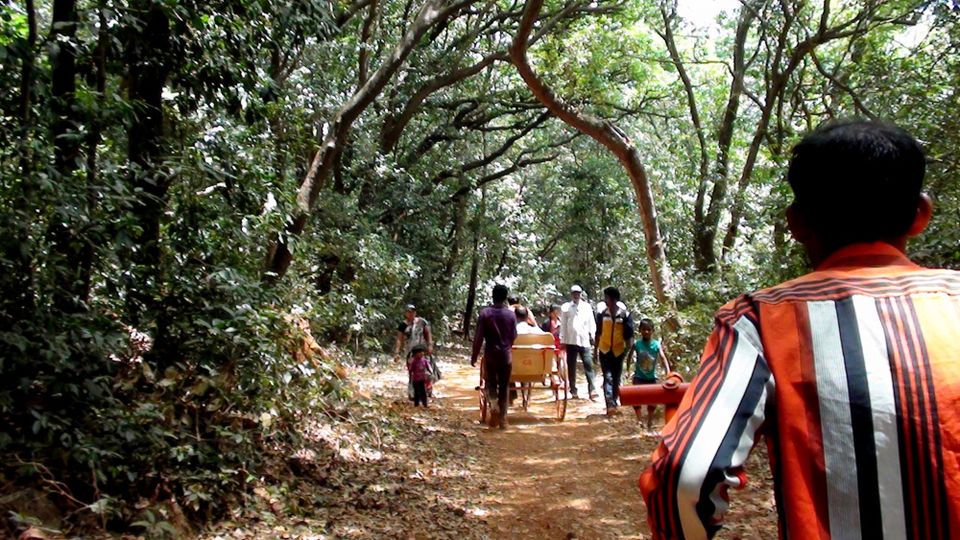 So our Matheran exploration started with the visit to King George Point, Edward Point and Echo Point situated on the west side of Matheran. These points are close to one another.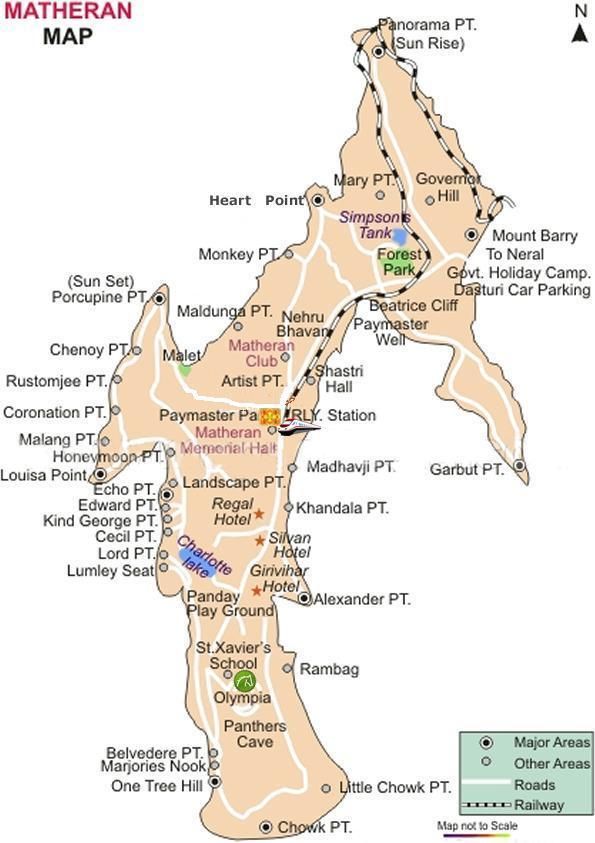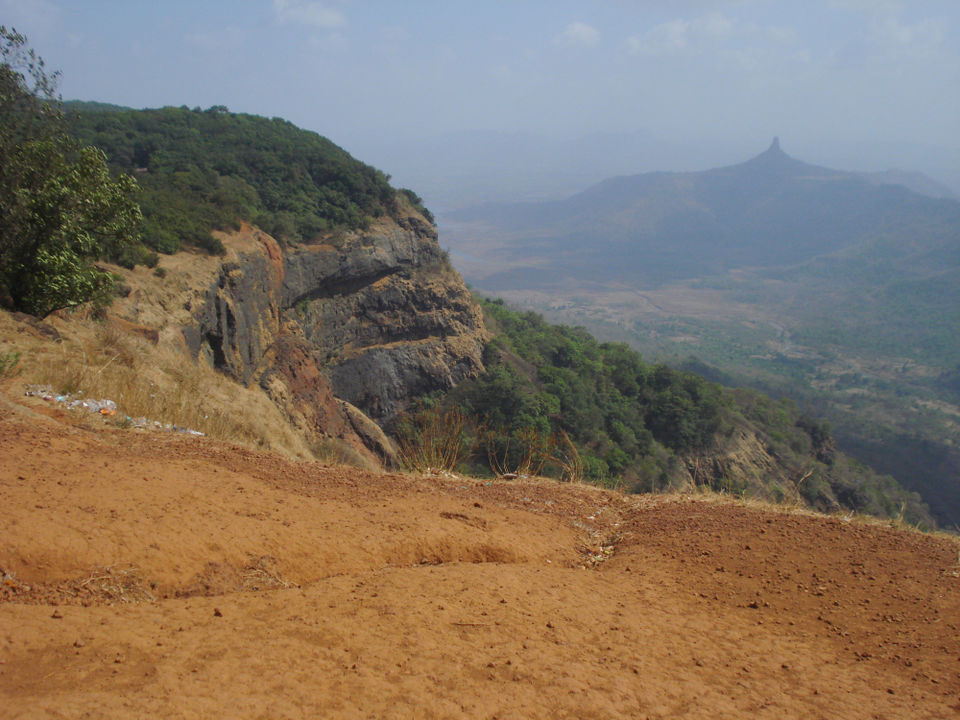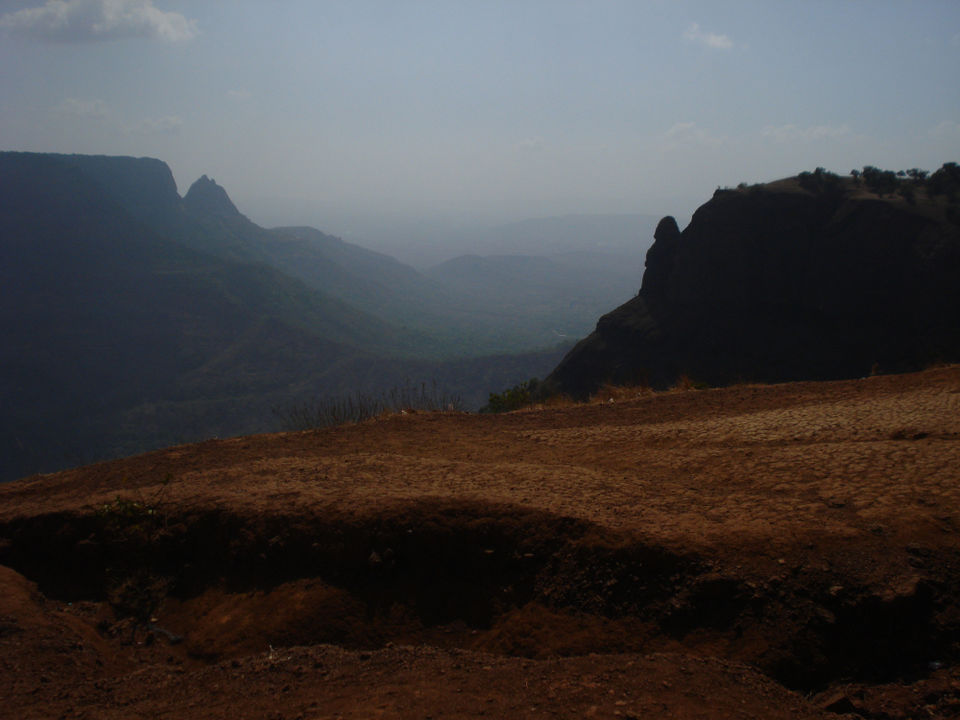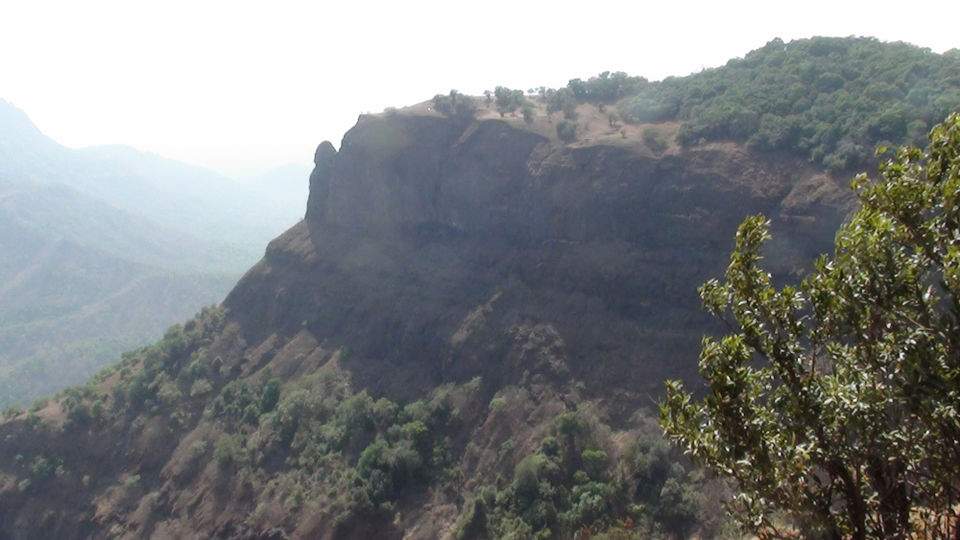 All these points are beautiful, though, I believe these become more enchanting during monsoons. Passing through the forest itself was rejuvenating. We, from the cities are used to see only concrete jungles around us. But when the canvas changes its colour from grey to green it is captivating. Truly there is no alternative to nature.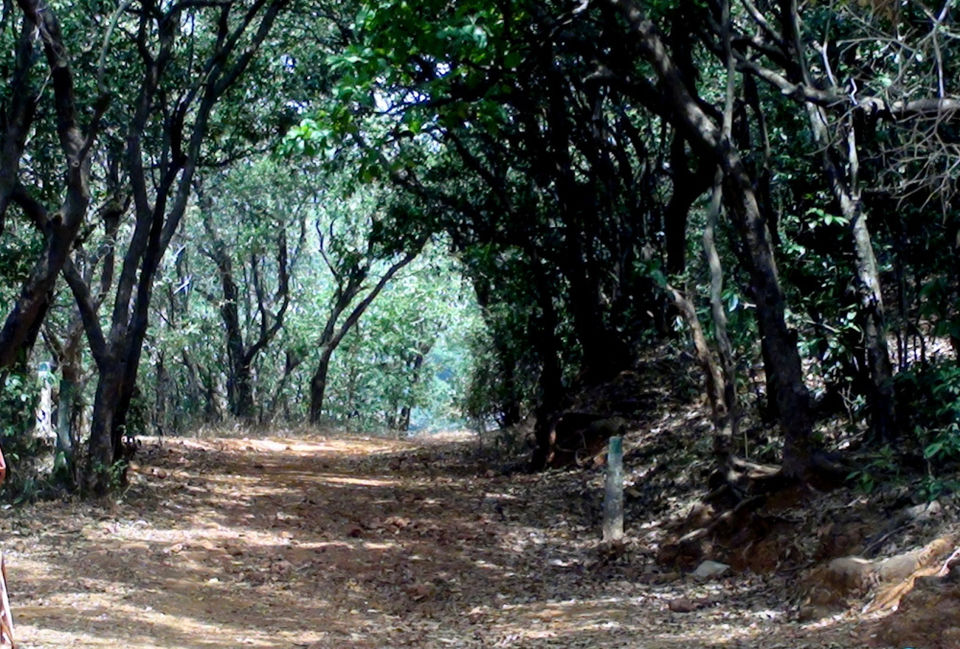 The next day we went to see the Alexander Point, Rambag Point and Khandala Point situated on the east side of Matheran. Rambag Point is a sunrise point and since it is far away from the market area we did not opt it for viewing sunrise . Alexander Point was the most beautiful of all the points we have visited. It offers view of Palasdari Lake, Rambaug Point, Garbut Point and Chowk Point .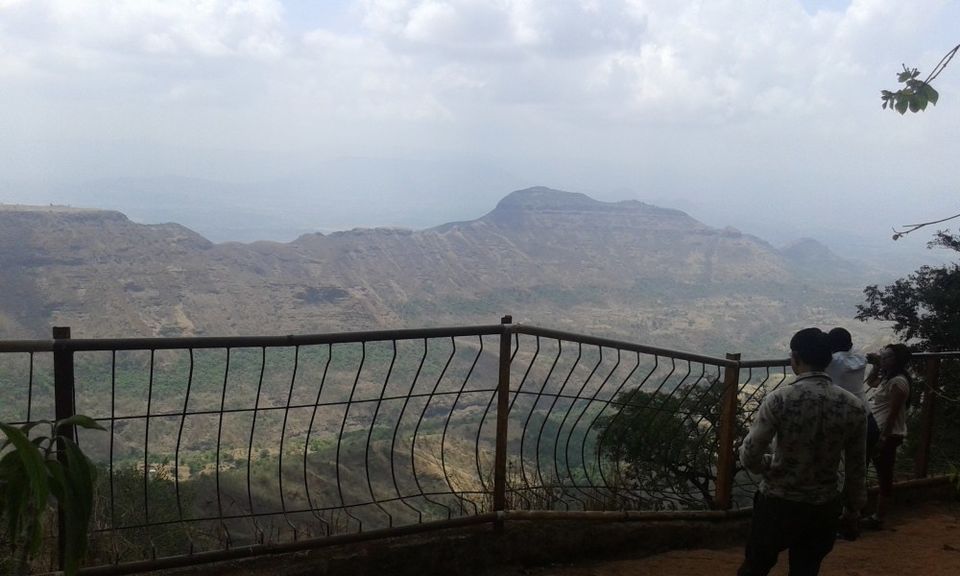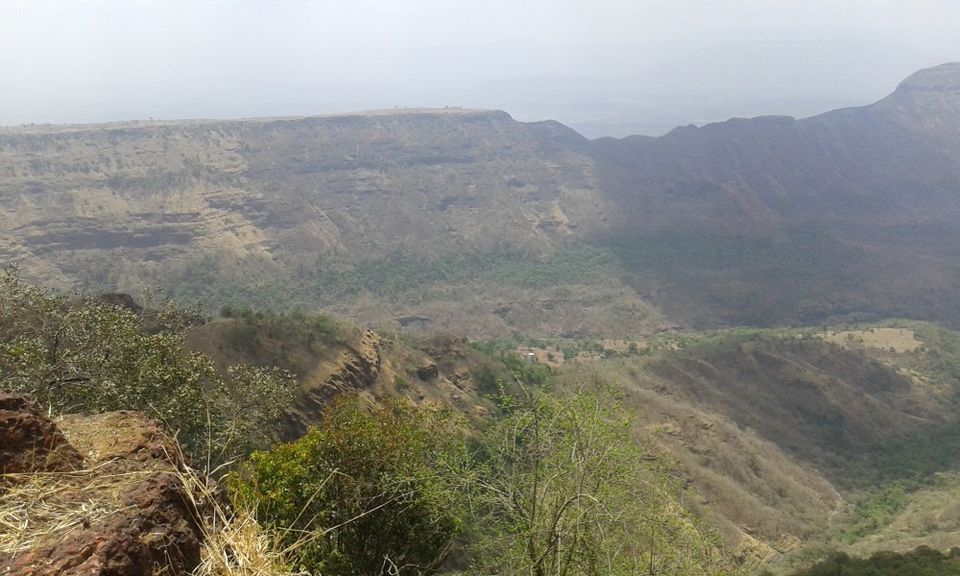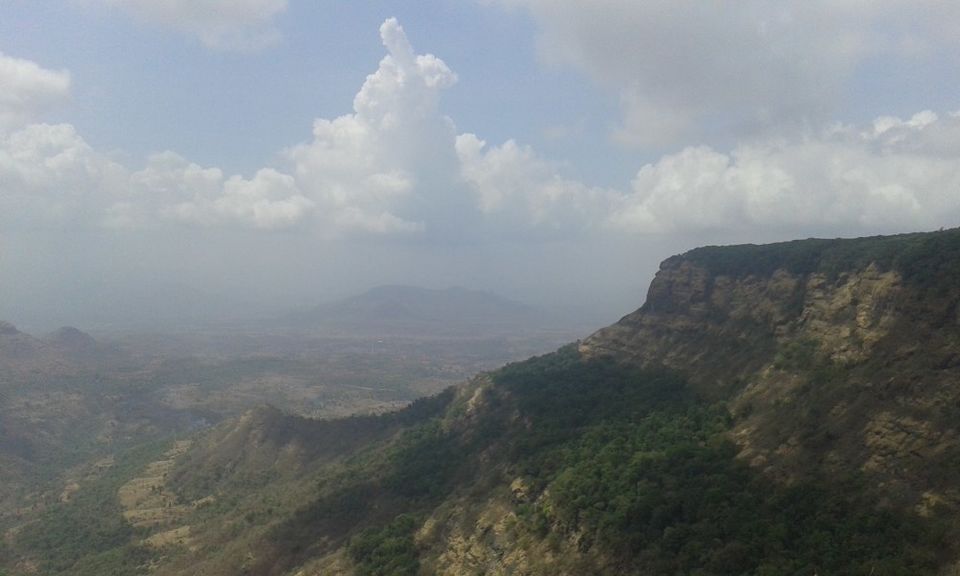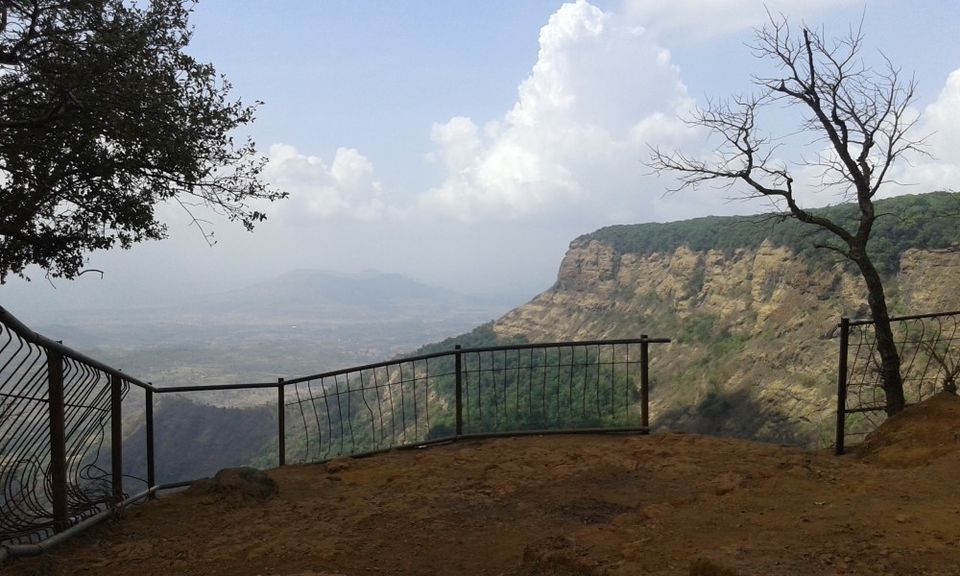 While hopping from one point to the other, we passed through the lovely dense woods, the only sounds that we could hear were of crickets and birds Occasionally, the horses walked blowing the red soil, we could see some abandoned (most probably) bungalows and else the roads were so secluded, quiet and mysterious that sometimes it looked like a scene from a horror movie.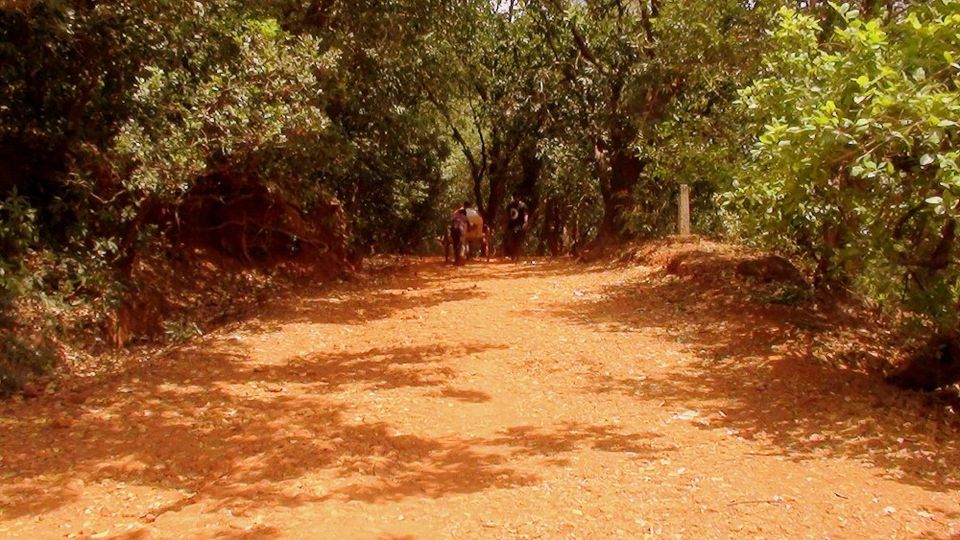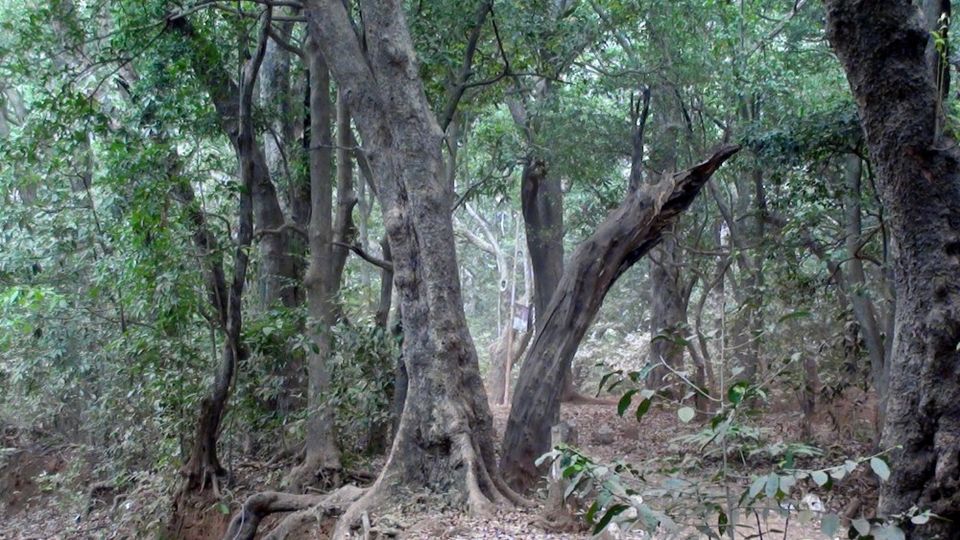 Matheran has its unique charm, being untouched by vehicular pollution. It has been declared an eco- sensitive region by Ministry of Environment and Forest, Govt. of India. A wonderful place for nature lovers, trekkers and lazy travellers, where walking is rewarding! Every horse has its name, be it from Tom , Jerry, Maxwell , Aman, Salman to Facebook. Watching this royal animal galloping across in group is dramatic indeed. We also tried a short ride on the horses and it was rather a mixed experience being the first time rider, always fearing to fall down with the rapid movement of the horse. Monkeys were as usual entertaining and we were amazed by their confidence in snatching food packets from the forgetful travellers. Our resort too was a free zone of monkeys and we enjoyed their acrobatic activities to the fullest. We heard about the Giant squirrels of Matheran, but somehow we could not manage to meet this special resident. Many more tourist points remain unexplored, (there are a total of 28 points though) and we hoped to explore those points in post monsoon period when the valley and mountains will become more greener and magnificent. Mystical Matheran, could never be unpleasant, changes with seasons are visible in shades and colours but the soul of Matheran still remain the same - pure and green.
This post was originally published on Jayati's Blog.