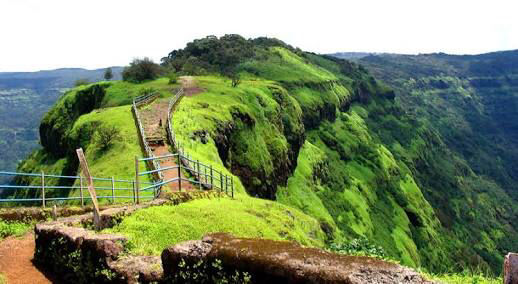 Since I am a backpacker I am always hunting for new destinations to explore, enjoy and create memories. On a fine Monday afternoon I was tired of coding. This took me to my next tab on chrome and I started surfing to find my next travel destination to spend my weekend. There it was, I found Mahableshwar a perfect destination to spend 2 days. As my friends were busy working on weekdays I decided to go to Mahableshwar alone.
Places to visit in Mahableshwar:
1. Panchgani Table Land
2. Sydney Point
3. Parsi Point
4. On wheels amusement Park
5. Velocity Go-Karting track
6. Venna Lake
7. Kate's point
8. Aurther seat Point
9. Lordweak Point
10. Mahableshwar Market
11. Tapola
Being a Solo traveler I love connecting with new and local people. I talked to my host of Airbnb and he connected me to 3 cool friends there. I explored Mahableshwar along with them.
These are few tourist and common places in Mahableshawar but apart from these there are few more hidden places which are far more beautiful and breathtaking. These are the places we explored. To top the list there is a beautiful place which I named as the "DIVINE ROCK". This place is situated in the Pangari Village opposite the Bhilar water fall.
Another destination is the water fall and river which flows between 2 mountains. Here you have the climb downhill alongside Hotel Surya. we had done this small trek in the night and named this destination as "THE MEDITATION RIVER"
One more interesting thing we did was BBQ in the jungle. While on the way to Old Mahableshwar from Hotel Brightland, there is a jungle. Stop your vehicle anywhere and go inside the jungle. Find a plateau to sit and star your BBQ. Do carry all required stuff. This we named as the "JUNGLE BBQ".
Stay:-
We stayed in this beautiful villa called Kripa House situated in Bhilare Estate, Bhilar. This villa is at a very wonderful location. Every fun attractions are hardly 10 minutes drive from here. More over the cleanliness of the villa is at par. The caretakers of the villa are also very friendly and helpful. I got to know about this Luxurious villa through Airbnb. https://www.airbnb.co.in/rooms/158362Mahableshwar. I wish to go and stay in this villa again.