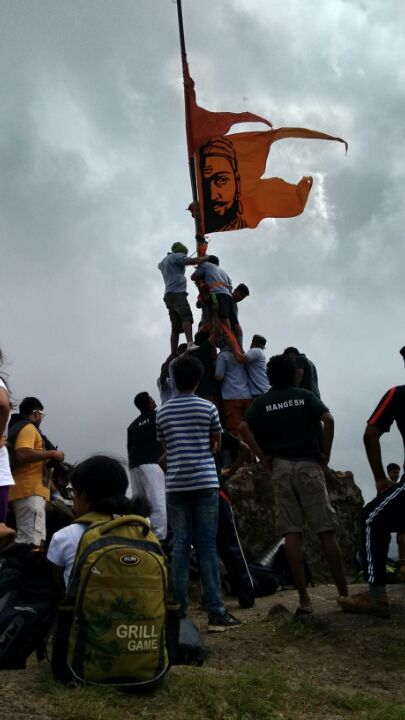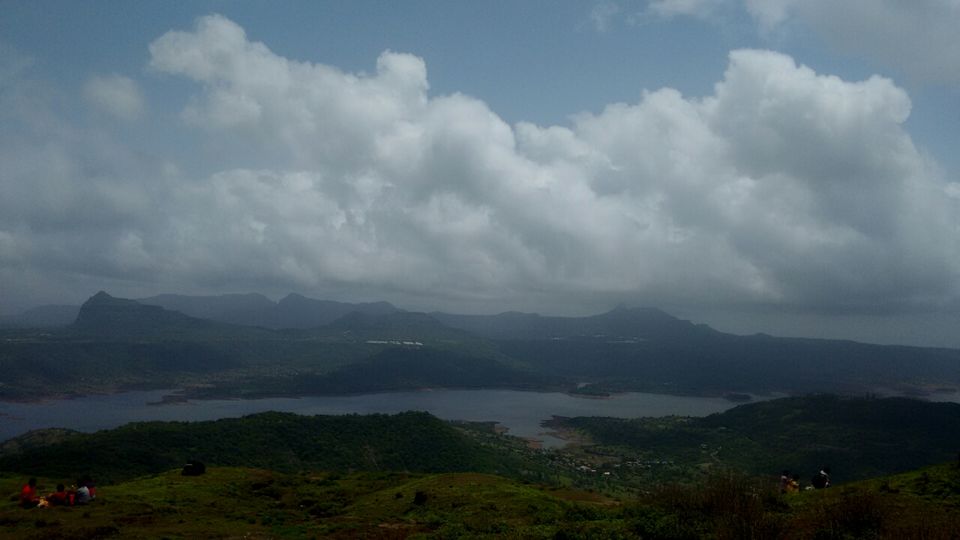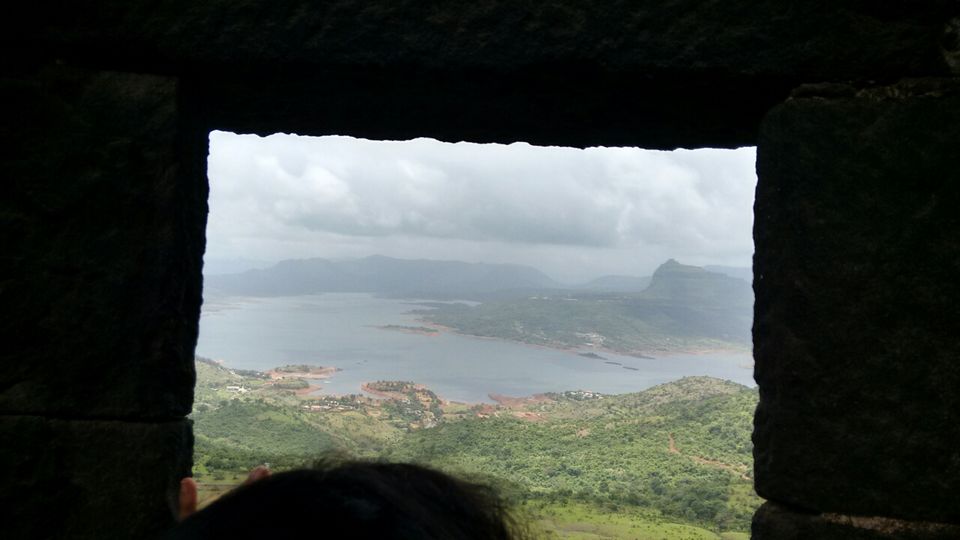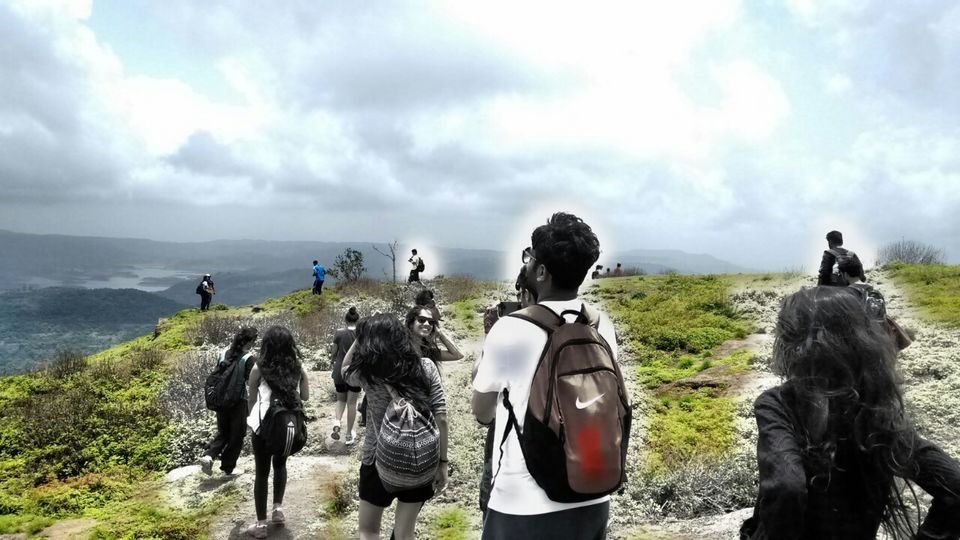 Okay before anyone starts wondering what's the scorpion's tail, let me clarify that it's the point where the trek ends and it's called so because it resembles a scorpion's tail. 
Now to the trek. We started by bus from
Mumbai
at 7 and reached the base of the mountain by 10. This place is located near
Lonavala
which is near
Pune
in
Maharashtra
.  So if you don't have the option to catch hold of a bus which will take you directly to the base of the mountain,  Then you can travel by train to Lonavala and from Lonavala you need to catch a local to
Malavli
which is the nearest railway station to
Lohagad
.  
Okay from the foot of the mountain you start trekking up to the fort. Now there is a proper motorable road which goes up the mountain directly to the entry of the fort, so if you feel a little lazy you can hop on to one of the vehicles which keep going to the top, but if not start your trek. You can keep walking up the mountain along the road or decide to be a bit adventures and Make your own trail by cutting across the road.  Try it that will Make the trek more fun.
After trekking up the mountain once you reach the entry of the fort your real trek will begin. Till you reach the fort you do have the option of a motorable road to walk on,  however once you enter the fort there are no roads to follow and you walk along nature's roads to reach the scorpion's tail which is the very edge of the fort. The trek becomes really interesting towards the end when you have to go on narrow trails touching the edge of the mountain before you reach a place which has a small water body which almost looks like one of those places you would see in the films like lord of the rings.  
This is a pretty easy to moderate level trek, and anyone can do it if you have the will. Do remember to carry lots of water with you as you might end up getting a lot thirsty, and Yes food is not plenty and there are not many options once u reach the top. So it's advisable to carry your own food to eat. The whole trek is surrounded by very beautiful views. Walk with ease and absorb the beauty of the surroundings. It's preferable that you go during the monsoons because the heat makes it a little unbearable to trek without getting dehydrated.  
All in all an awesome experience go for it.