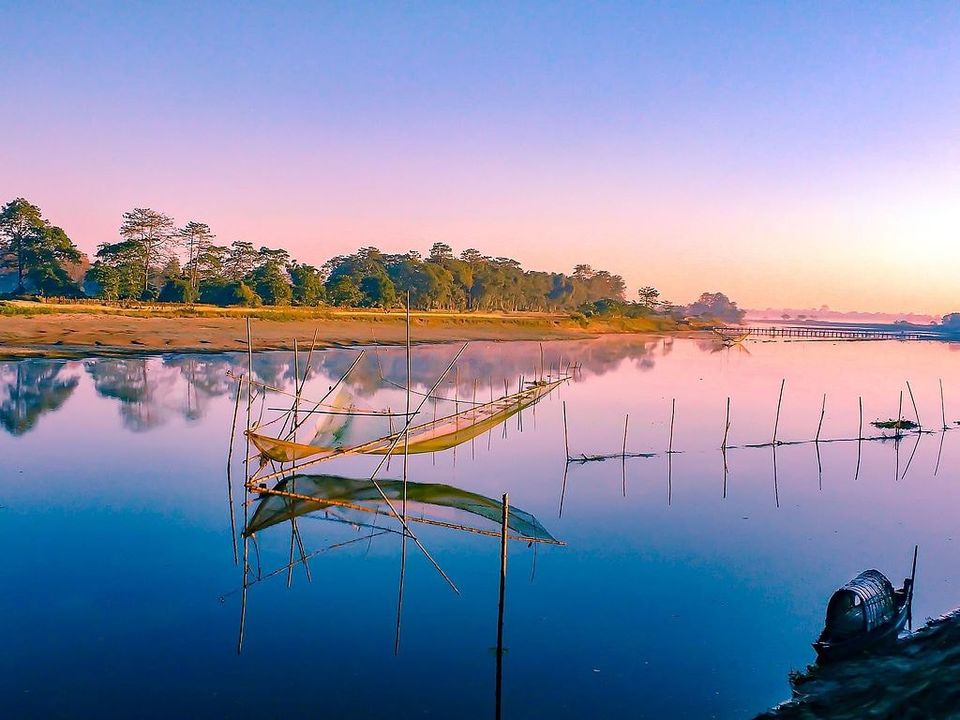 Majuli island in the middle of river. . Assam ( india)
this island is very beautiful sight seeing. in the midst of Brahmaputra river , this river is biggest one in Assam North East part of India.
natural sicenary here in village side.. sunset walking distination for tourists attraction place to visit experience destination good communication locality environmental and clamite,people are catching here with net fish in the Marsh and pool also..... with gobinda rabha.